The Lowdown
Restaurant Name: Menki Yashima
Cuisine: Japanese Udon
Average Price per Person: ¥700 to ¥900 JPY or $8.50 to $11 USD
Location: Shibuya, Tokyo, Japan (please refer to the map below for details)
Recommendations: Udon

Ratings (out of 5)
Taste: 4.5
Creativity/Authenticity: 5
Atmosphere: 4.5
Service: 3
Bang for Buck: 4
Crayscale !!!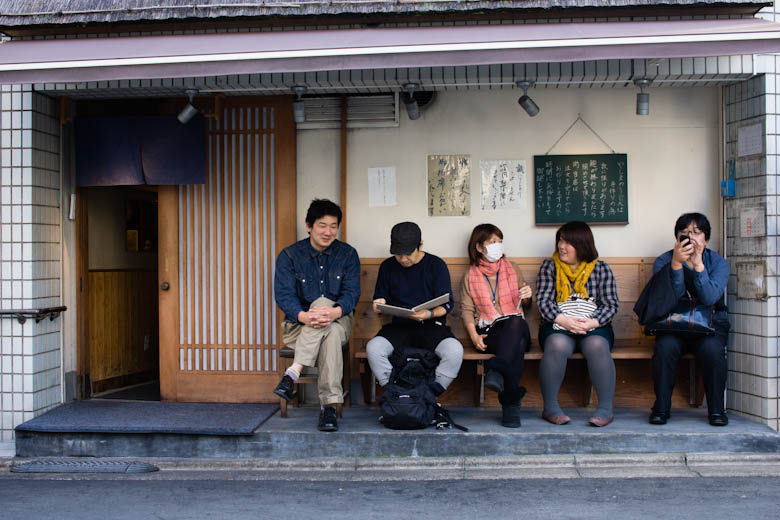 I didn't really have any eating itinerary in mind in Tokyo. With this strategy, coupled with a local tourguide I basically stumbled into various random joints. Luckily the chances of being around something good are quite high in Tokyo/Japan. I had just finished a meeting at Heather Grey Wall (Kazuki Kuraishi's retail store in Yoyogi), when Ito suggested we hit up a pretty well-known udon spot. Known as Menki Yashima, the original location resided in Shibuya's Udagawa-cho (don't ask me where that is, I'm relying on Google hurrrrr) and has become a popular venue for traditional, hand-made udon. While waiting is expected at some places in Tokyo, I definitely don't feel it's on the same level as Hong Kong. The picture above is largely the extent of the lunch line.
But back to the spot, Menki Yashima focuses predominately on udon together with tempura. A simple and concise menu means there's little deviation from all this. The interior of the restaurant has almost a museum/collector's like vibe with memorabilia on the left side and an open kitchen on the right. Expect to see masters at work, delicately working to create the long strands of chewy udon. Making udon (in its final product), unlike it's more popular counterpart ramen is probably a much finer craft. Your focus is largely on the noodles' texture and bite, less on the accompanying elements such as broth and protein. I rate udon as probably my favorite over ramen or maybe a youth filled with instant noodles turned me off ramen to a degree. Grabbing a big helping of thick, slippery noodles (err #pause myself) was always preferred.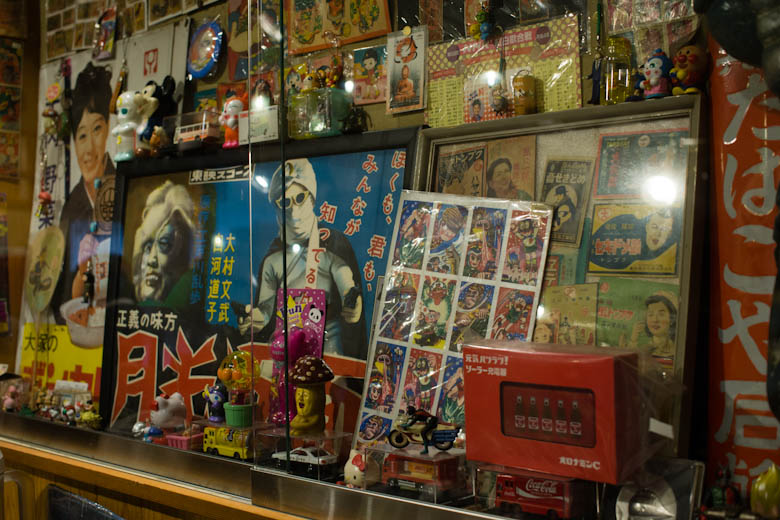 #serioustalk Not the least bit tacky, but cool to see an eclectic mix of Japanese pop culture on display.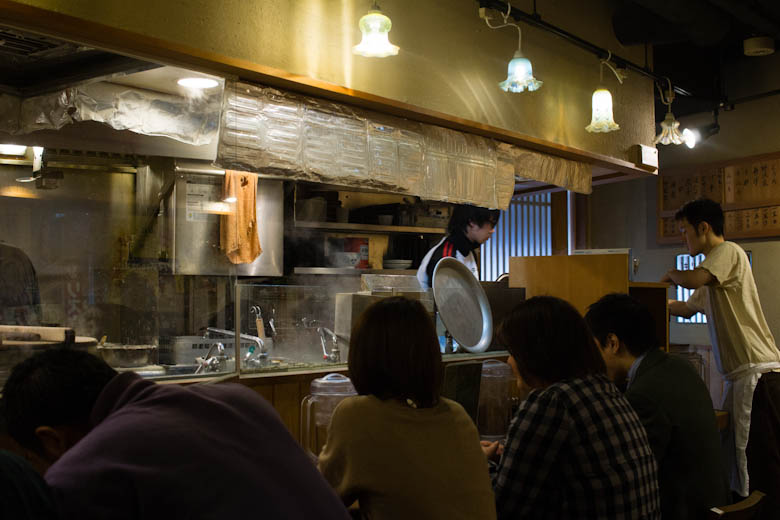 Everybody's packed in pretty tight.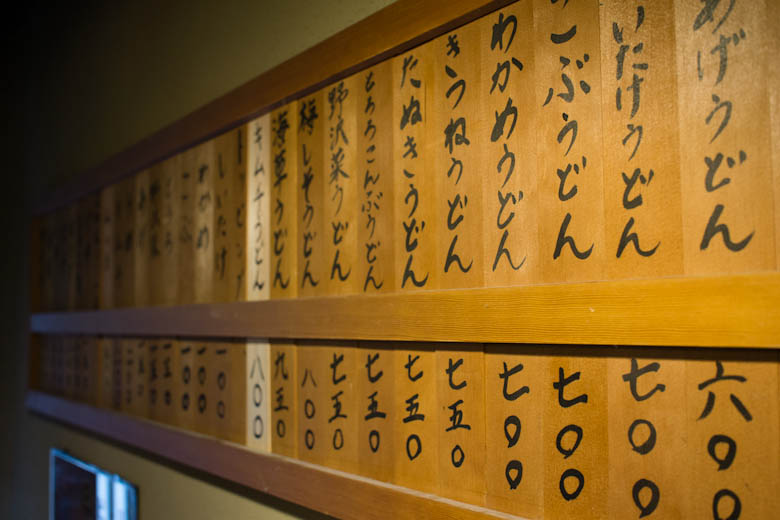 The menu was entirely in Japanese and I never had the need to ask for an English menu, so not sure if one is provided.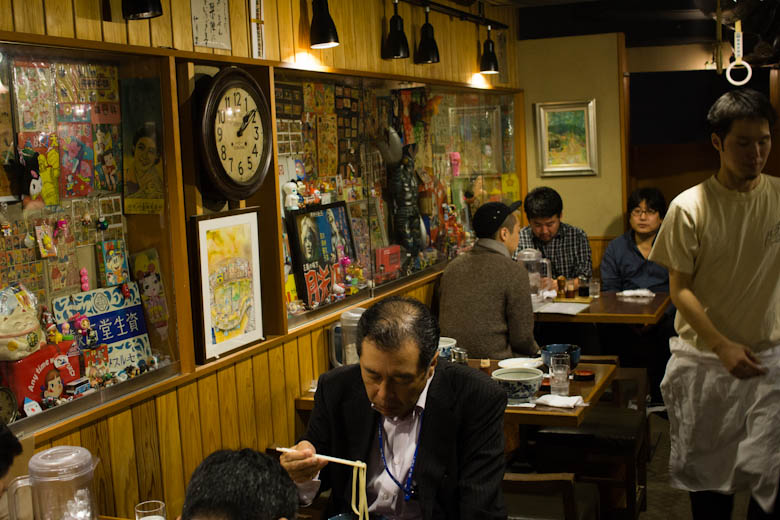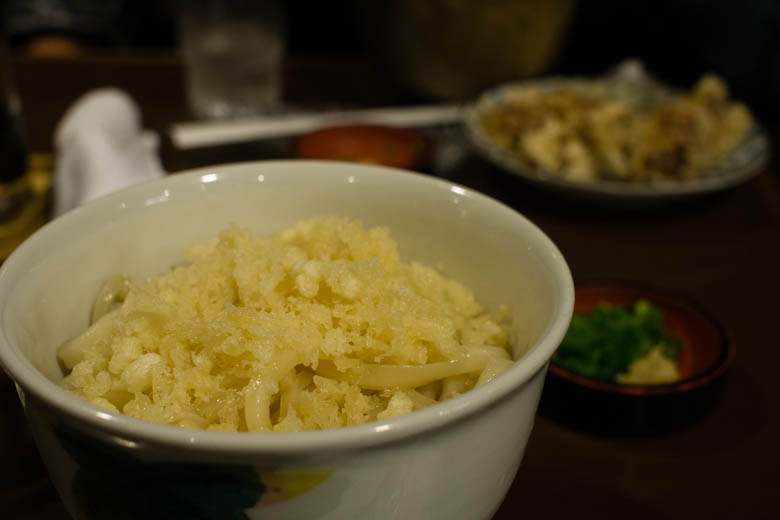 That's as easy as it gets. A bit of (unseen) broth, noodles, and bits of tempura batter sprinkled atop the udon.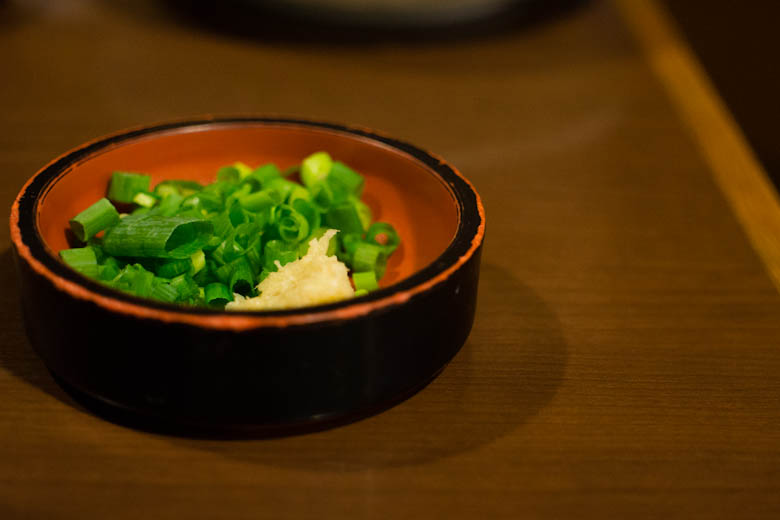 Chives and ginger add a tinge of texture and spice .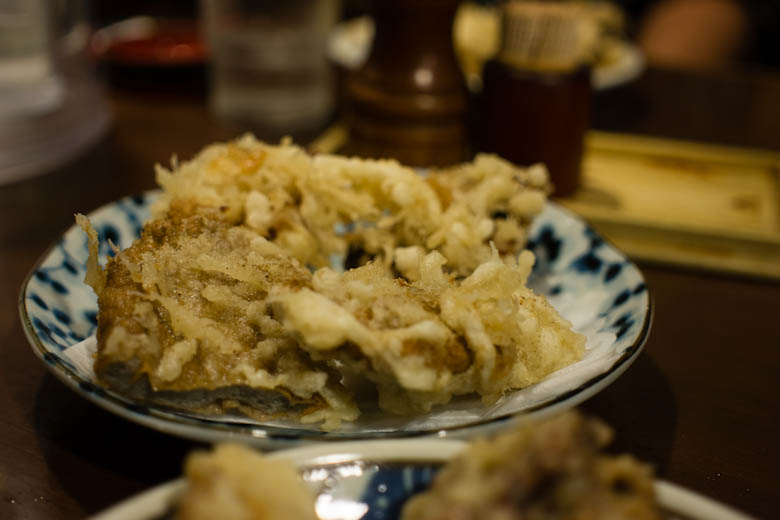 Their tempura game is best known for their seafood. This includes fish cake (not exactly sure of the definition, maruten? Satsuma age?) and anago (conger eel).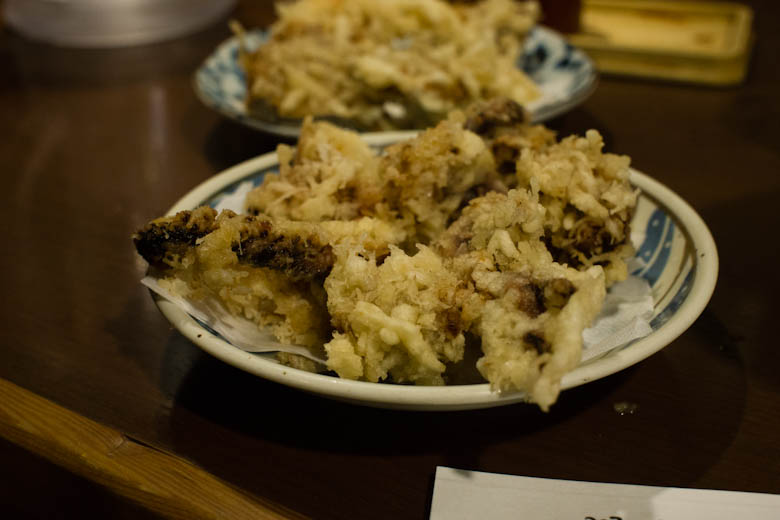 This over any calamari!!! The chunky batter was legit, neither heavy nor unwelcome with the light dipping sauce adding a nice savory touch.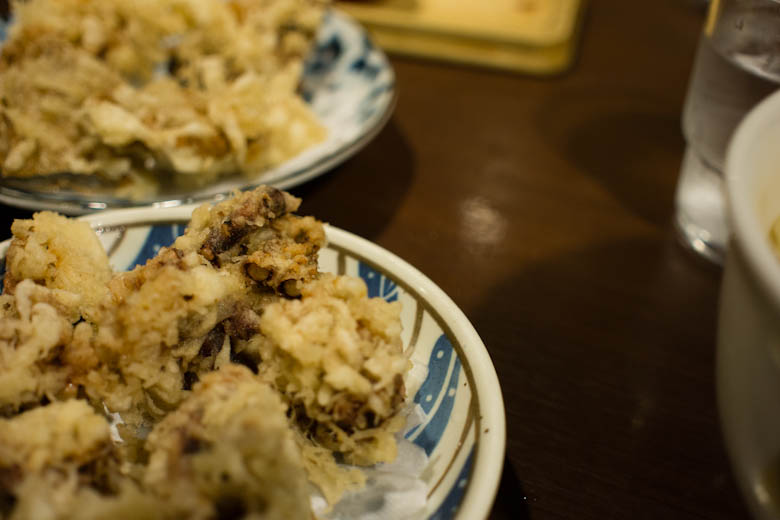 View Larger Map
Japan, Tokyo, Shibuya, Tomigaya, 1−45−13 シズナビル1F
p: +81.3.5454.0568
w: menki-yashima.co.jp
Asian, Dinner, Japanese, Lunch, Tokyo, Japan