The Lowdown
Restaurant Name: Standing Sushi Bar Shibuya
Cuisine: Sushi
Average Price per Person: ¥1,000 to ¥3,000 JPY or $10 to $30 USD
Location: Tokyo, Japan (please refer to the map below for details)
Recommendations: Uni, Toro, Aji, Negi-Toro, Yaki-Salmon Mayo, Shirako, Hirame, Otoro, Kuruma-ebi, and Ikura

Ratings (out of 5)
Taste: 4.5
Creativity/Authenticity: 5
Atmosphere: 4
Service: 3.5
Bang for Buck: 5

Crayscale !!!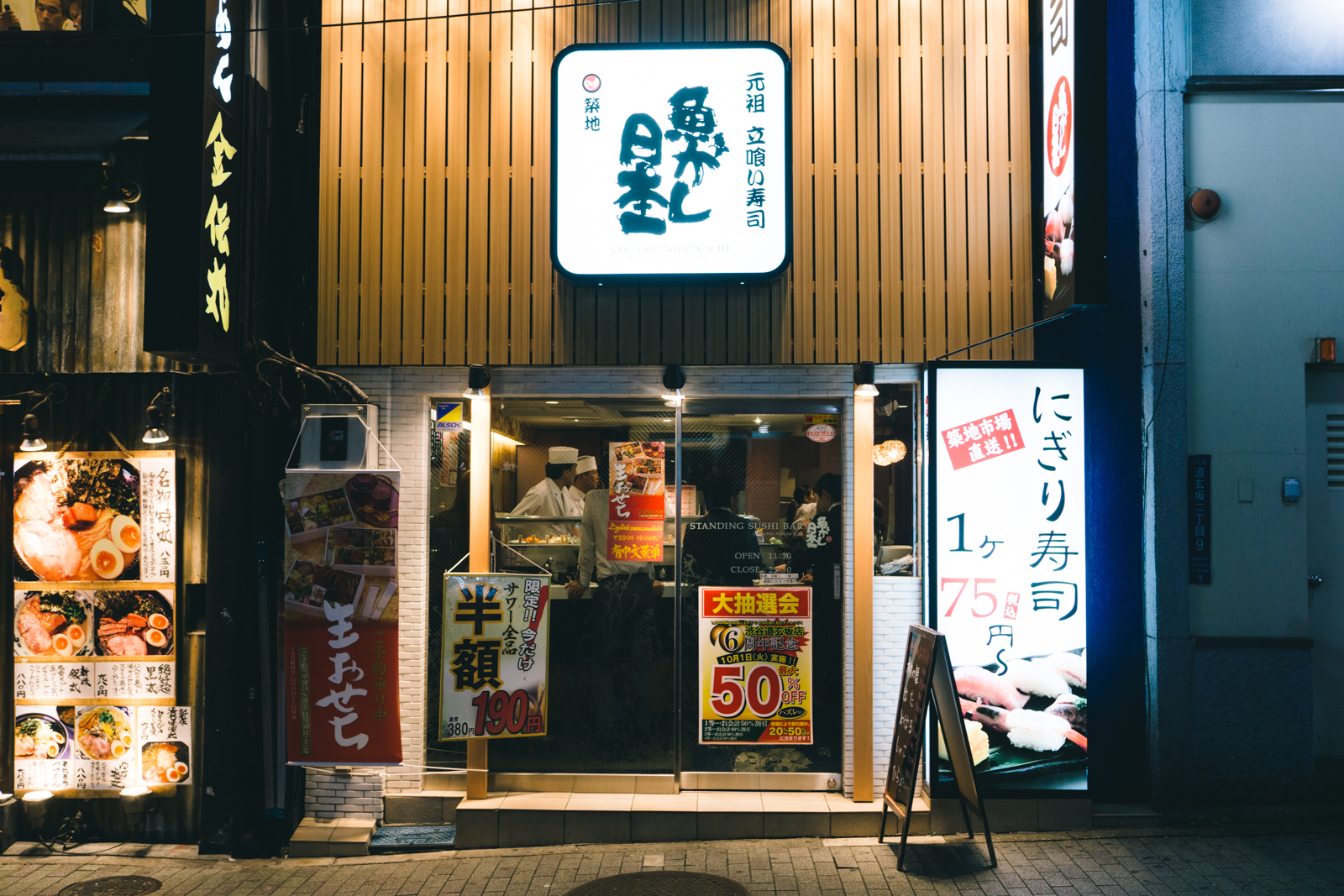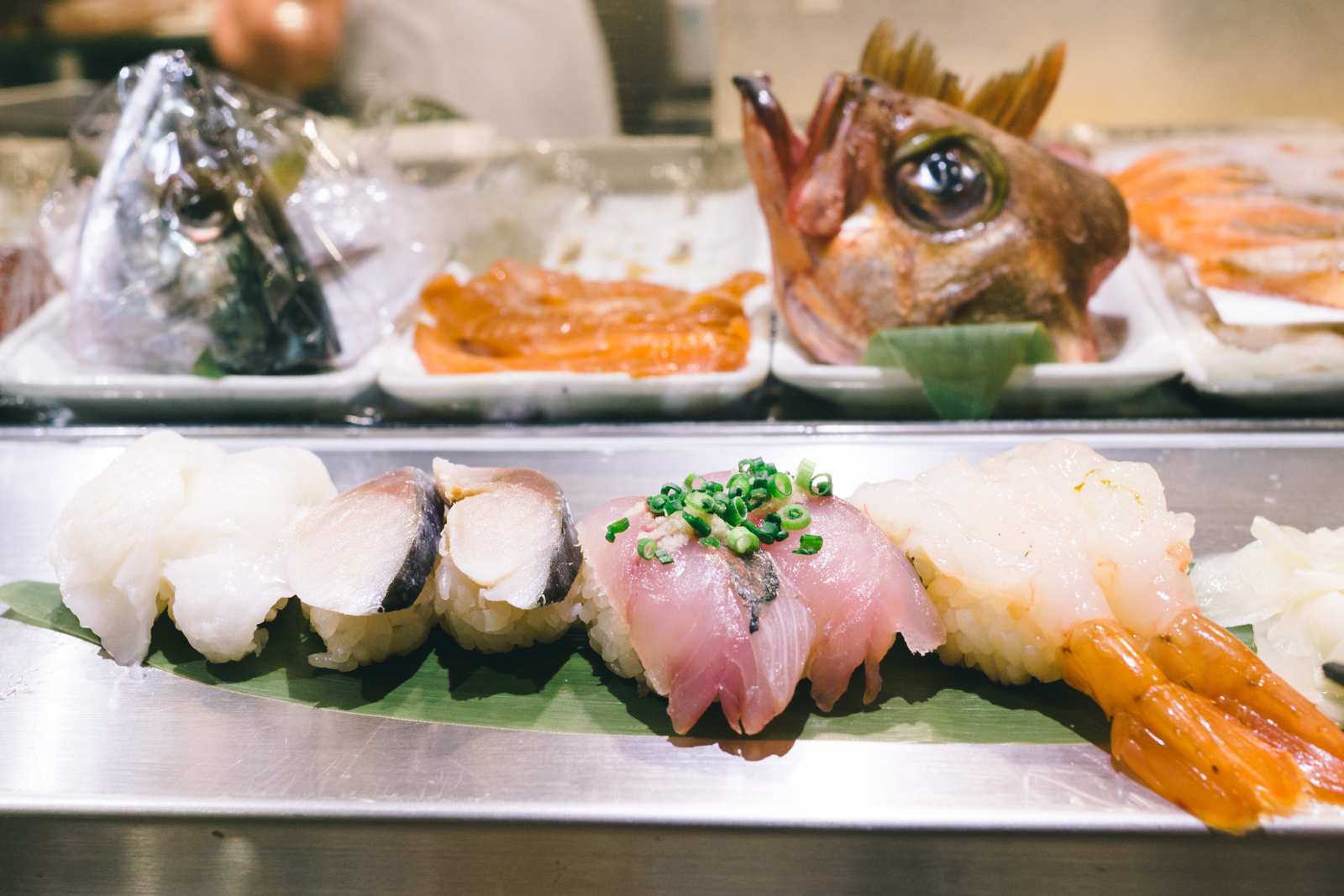 When in Japan… EAT SUSHI! It's fresh to death and absolutely unreal. To be honest, you really don't need to trek all the way to the Tsukiji fish market at 3 a.m. nor do you need to drop a ton of dough at some fancy restaurant. Every time I need a sushi fix, I just hit up a standing sushi joint. These sushi havens are liberally scattered throughout Tokyo. My main squeeze for sushi is Standing Sushi Bar Shibuya !!! The prices are mad decent, it's casual, walk-in only and the sushi is always fresh and made-to-order!
Like its name suggests, Standing Sushi Bar Shibuya is a tiny sushi restaurant where people literally stand around a sushi bar and order sushi exactly like ordering drinks at the clurb. There are about three sushi chefs werkin' it behind the counter. The sushi masters take your orders directly and place the sushi right in front of you served on a bamboo leaf. You can find all the usual suspects such as tuna, salmon, shrimp, mackerel, uni etc. But when you're in Japan, you have to try the blue fin tuna belly and for some of you who are a little more adventurous, get load of that CRAY CRAY SHIRAKO aka FISH SKEET !!!
Shirako or cod sperm/milt is actually mad tasty. It looks and sounds like something you wouldn't want anywhere near your mouth. It's hella creamy and just a tad salty #pause with a burst of umami flavor. Unsurprisingly this stuff is a seasonal treat and only available in the winter making it a delicacy in Japan.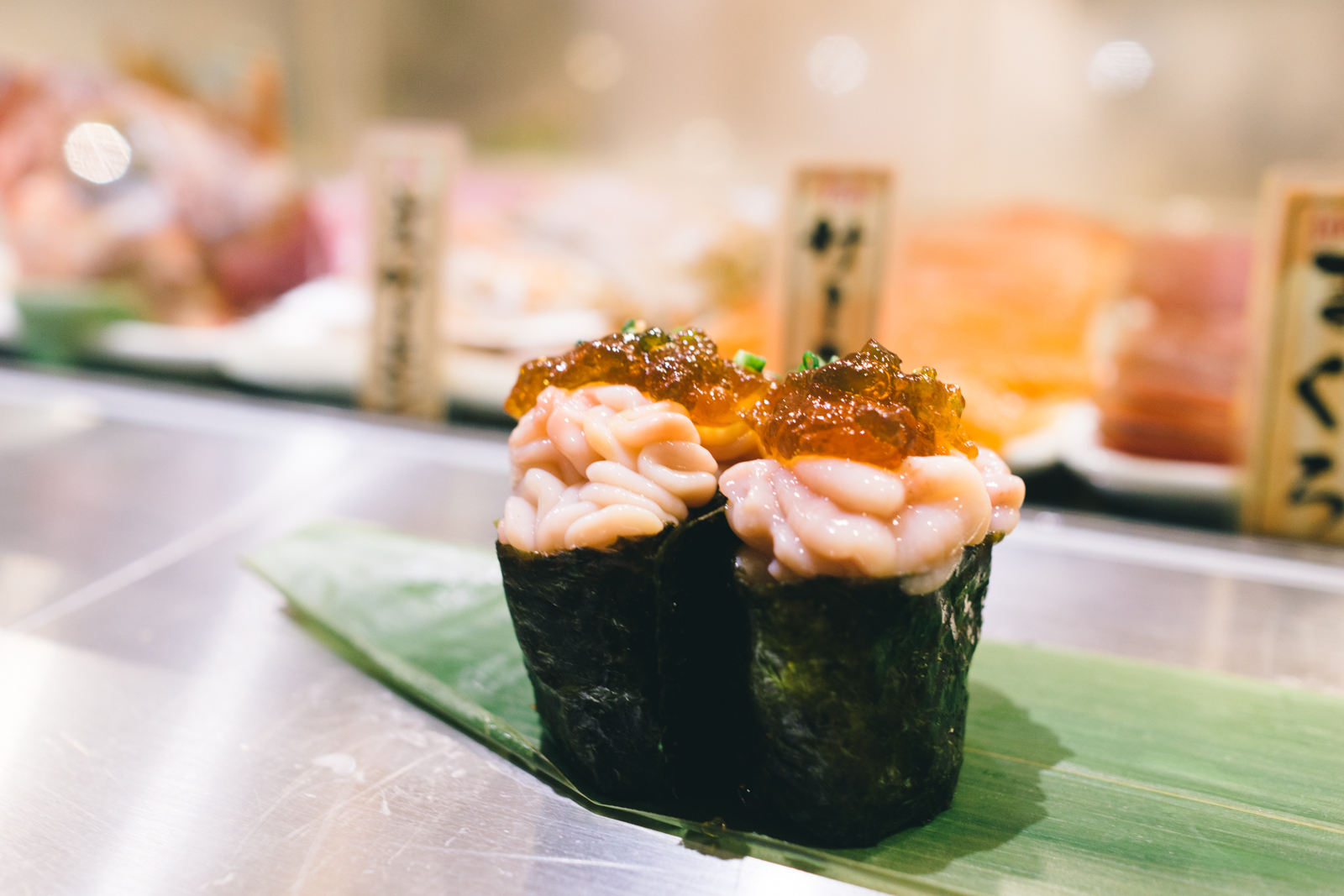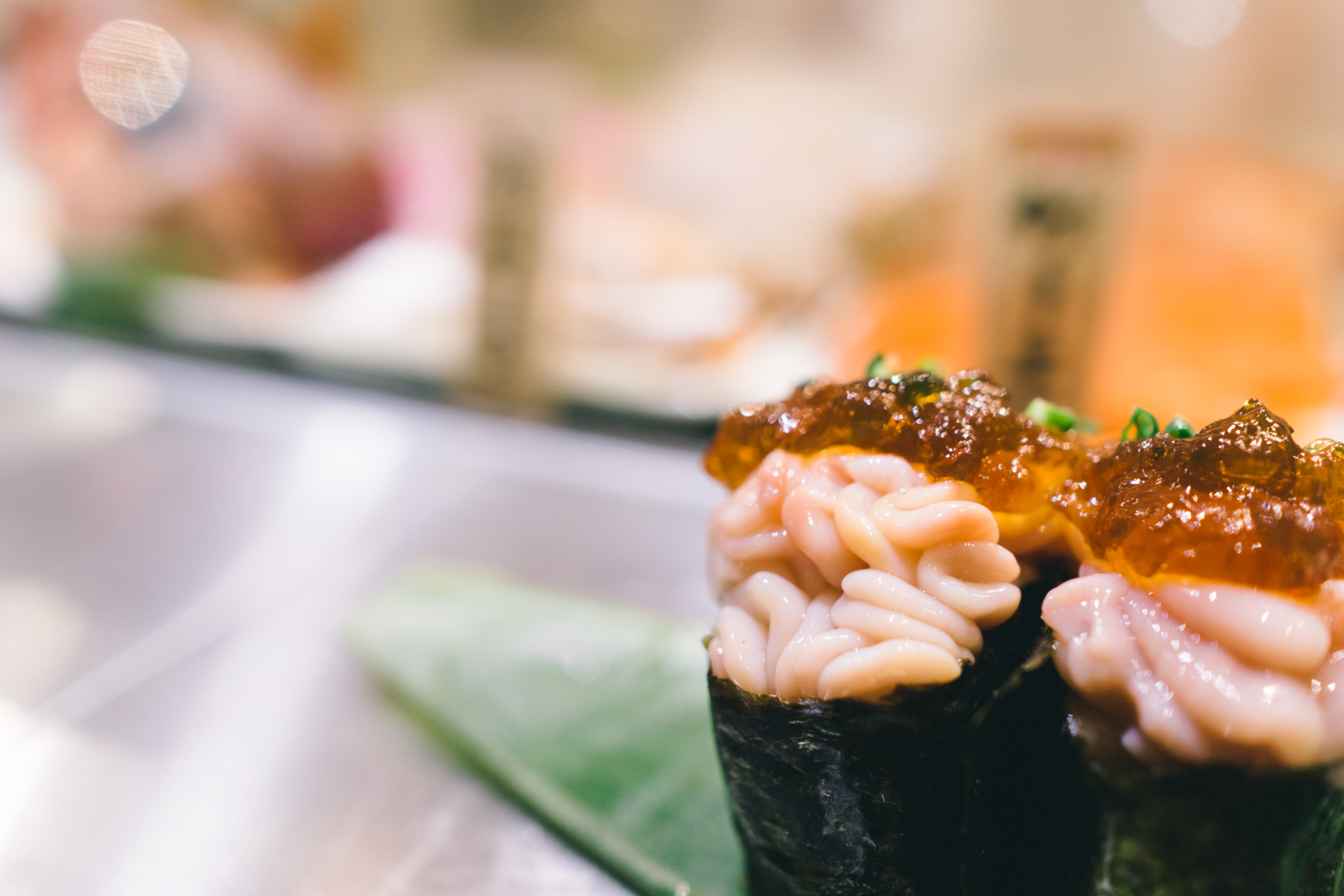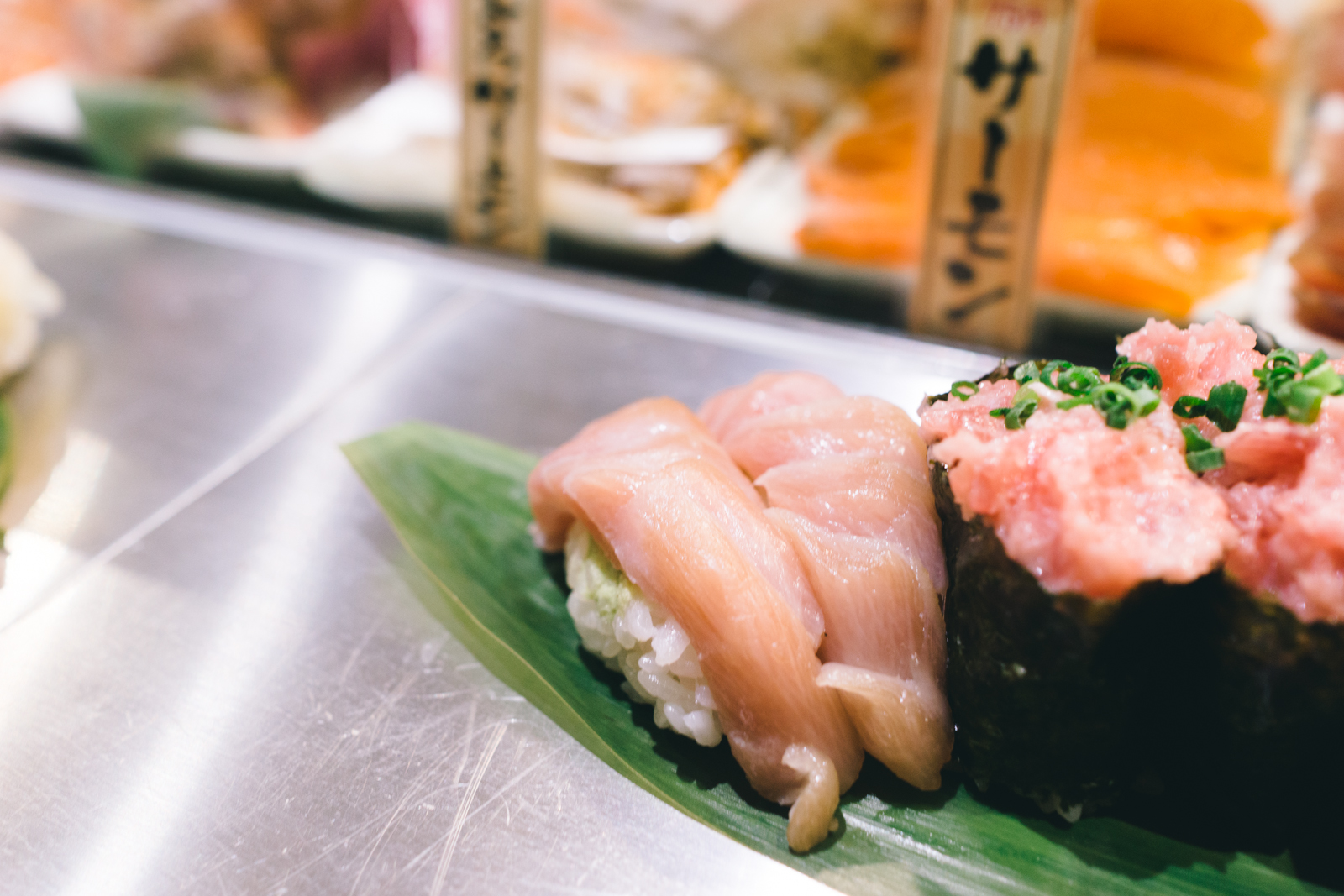 Otoro or Bluefin tuna belly (¥600 or $6 USD for 2 pieces). The fattiest and most buttery cut of tuna! I friggin' love this stuff and can't get enough. It's usually mad expensive, but $6 for two pieces is considered a killer deal.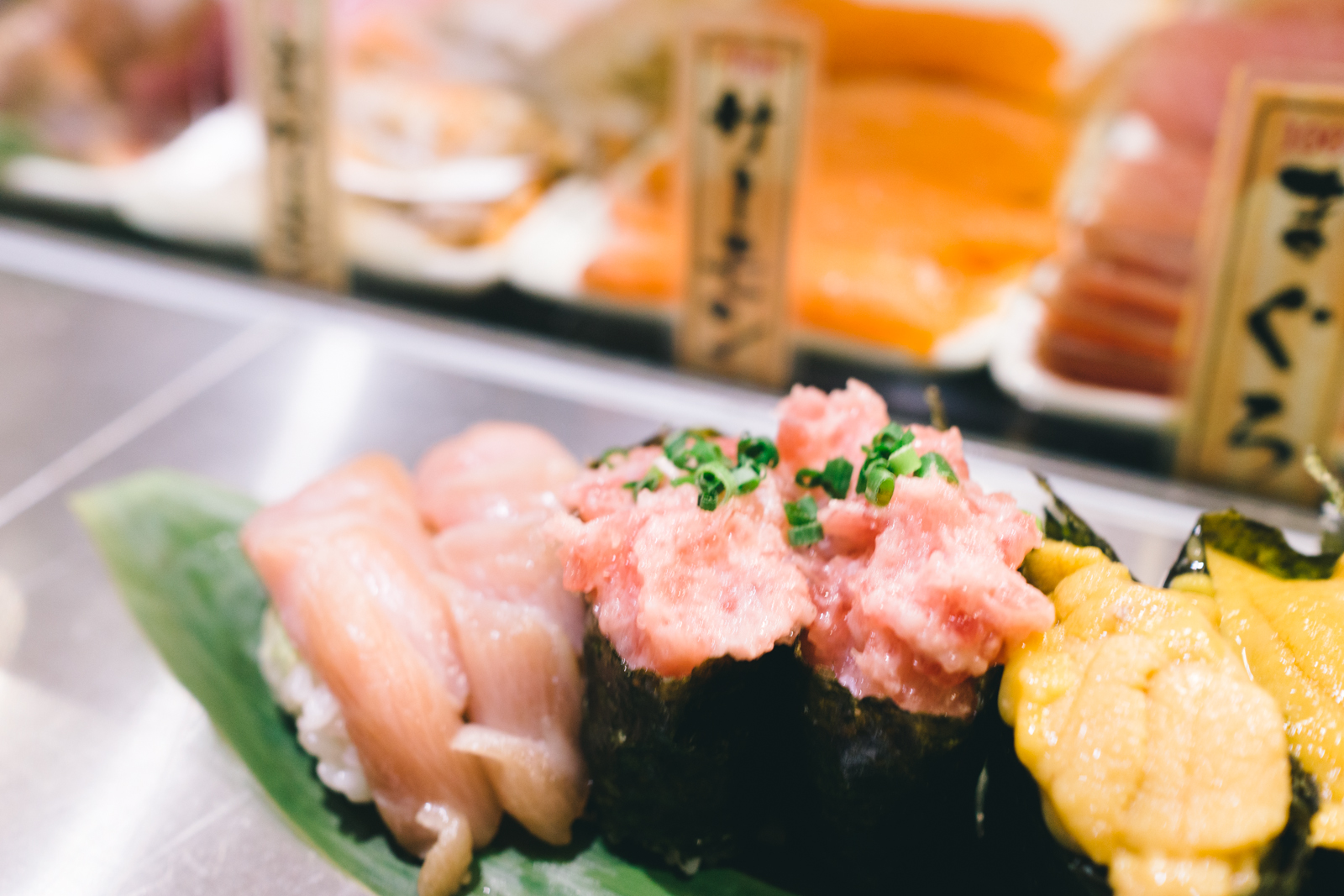 Negi-toro or chopped Bluefin tuna belly (¥200 or $2 USD for 2 pieces). A buck a piece and so effing delicious!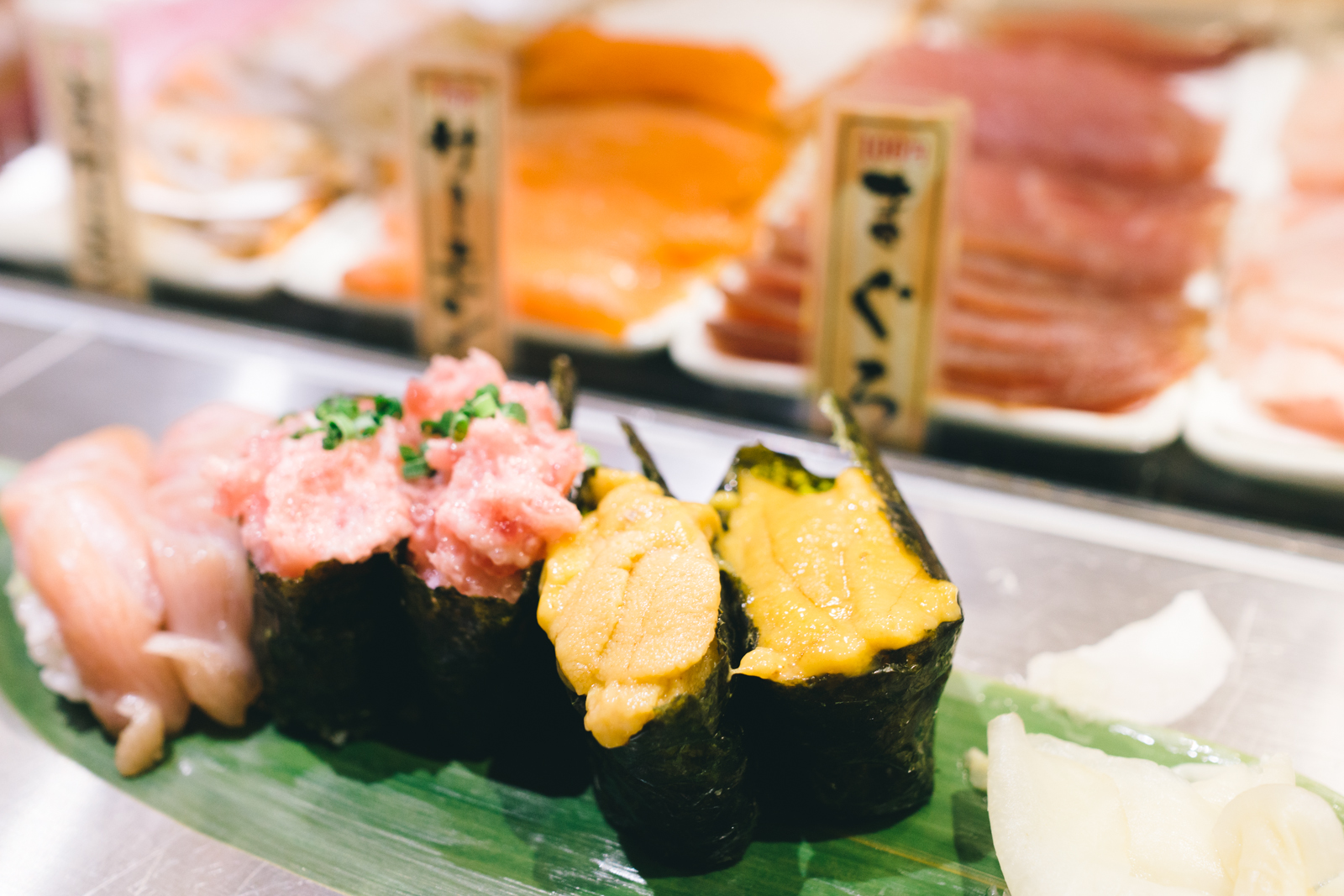 Uni or sea urchin (¥600 or $6 USD for 2 pieces). I'm all about the UNI! Uni can be a real turn off when it's not fresh, but I was definitely feelin' the uni here doe.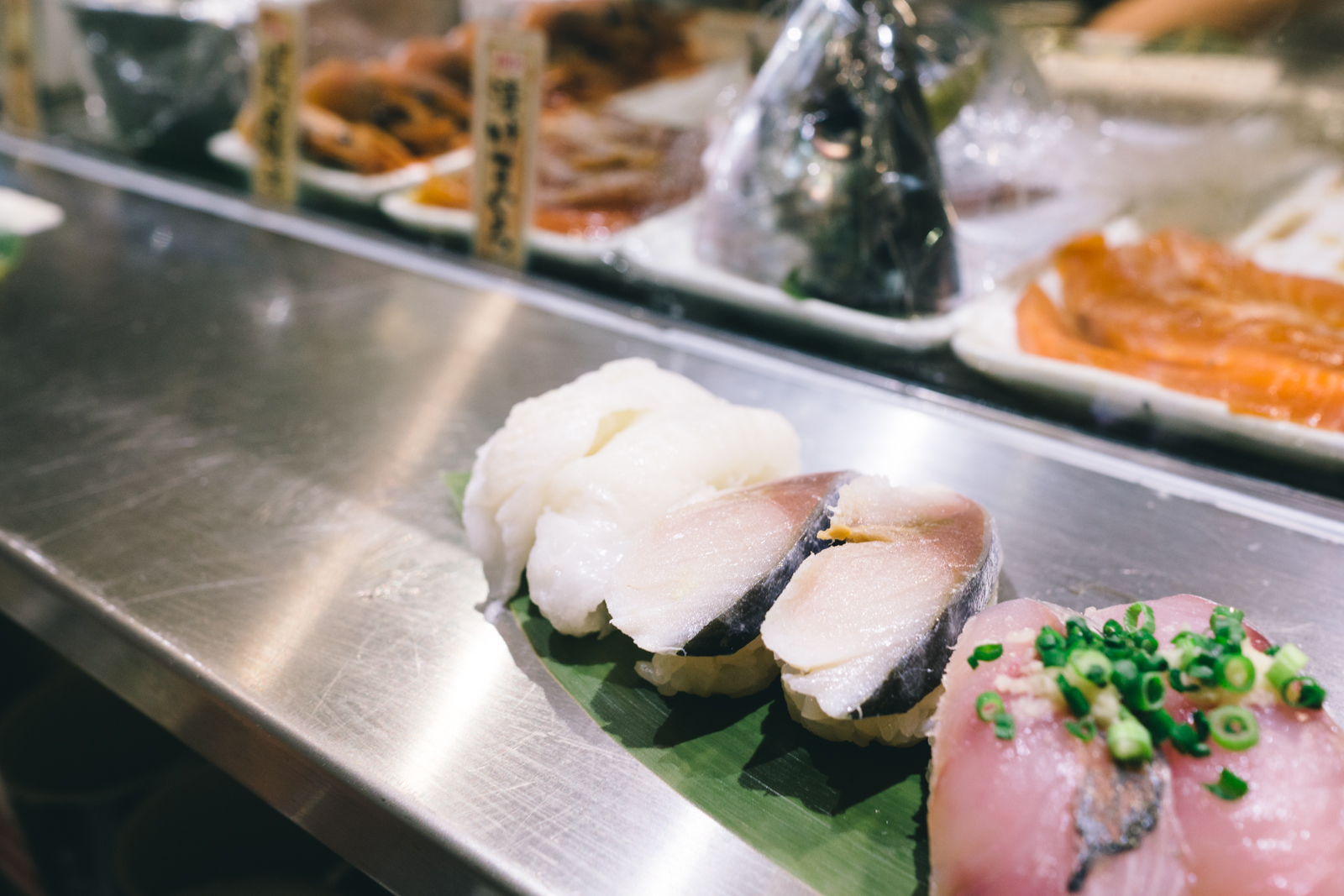 Engawa or fluke fin or flounder (¥200 or $2 USD for 2 pieces). Engawa is new to me and I instantly fell in love with its smooth, silky and almost buttery texture. I prefer Engawa slightly seared with just a bit of mayo and scallions. Sooo good.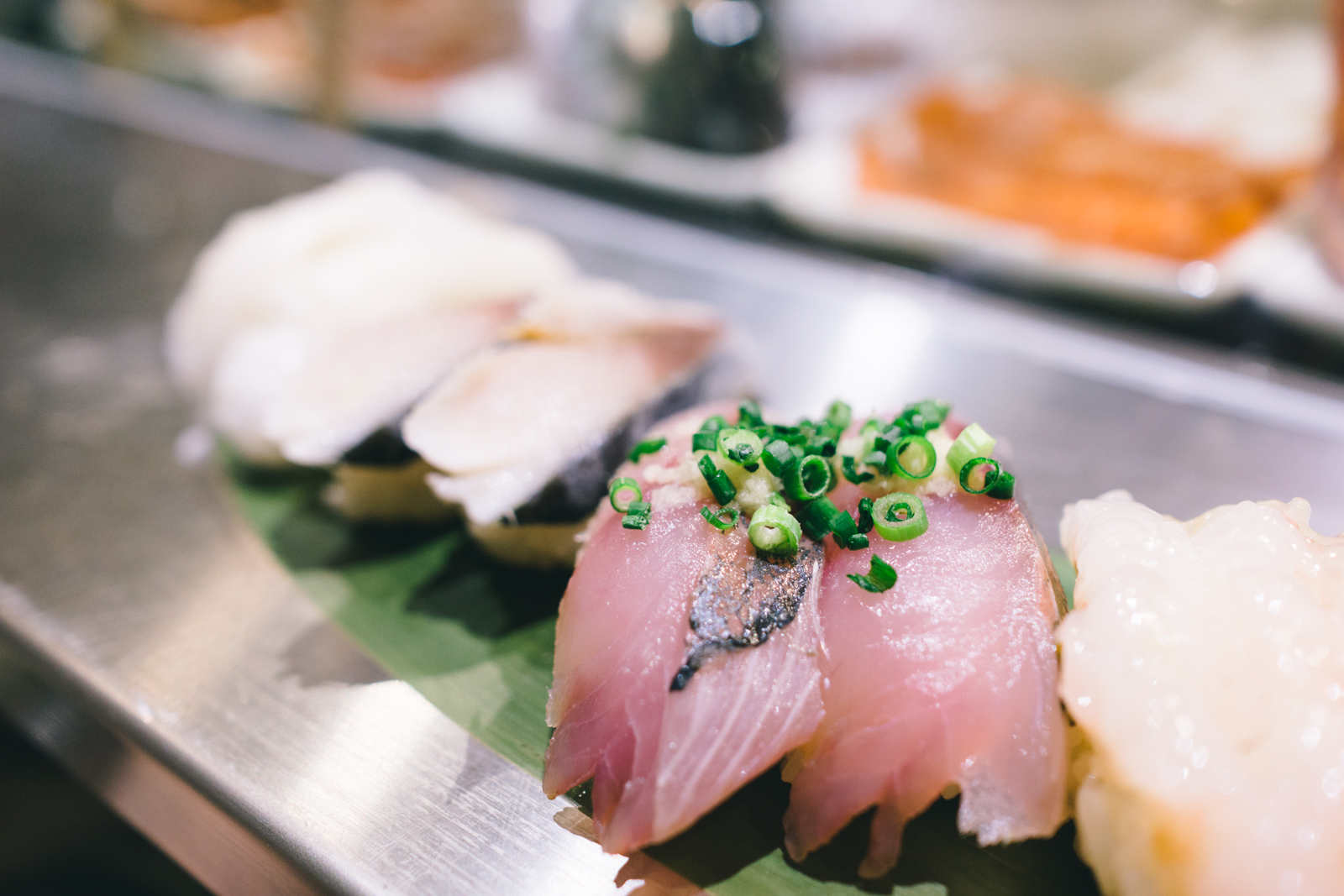 Aji or Horse Mackerel (¥200 or $2 USD for 2 pieces). I lurve Mackerel! It has a stronger "fishy" flavor than a lot of fish, but tastes amazing with just a bit of ginger and scallions.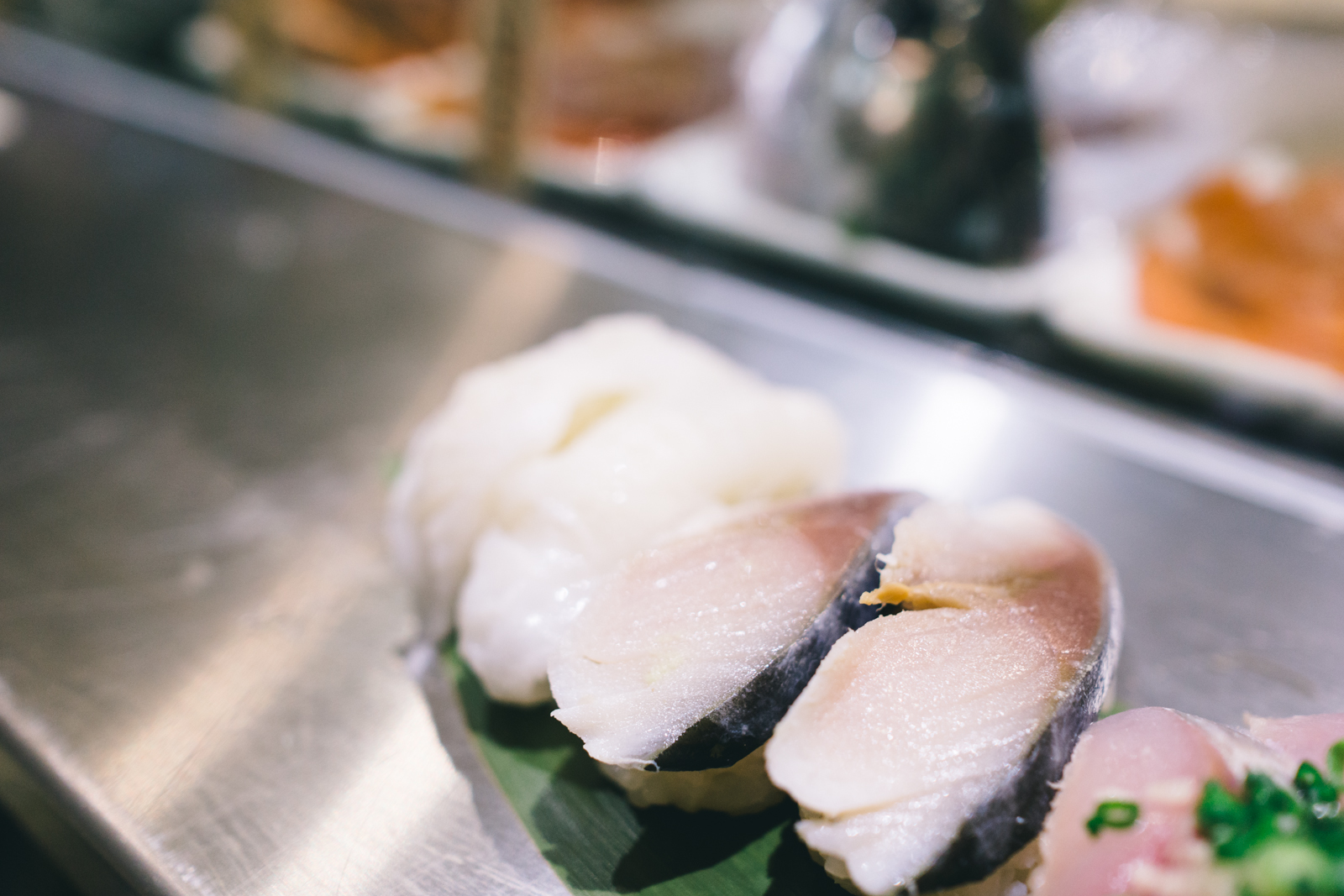 Saba or Mackerel (¥200 or $2 USD for 2 pieces). The saba was marinated in rice vinegar giving it a completely different more acidic flavor than the aji.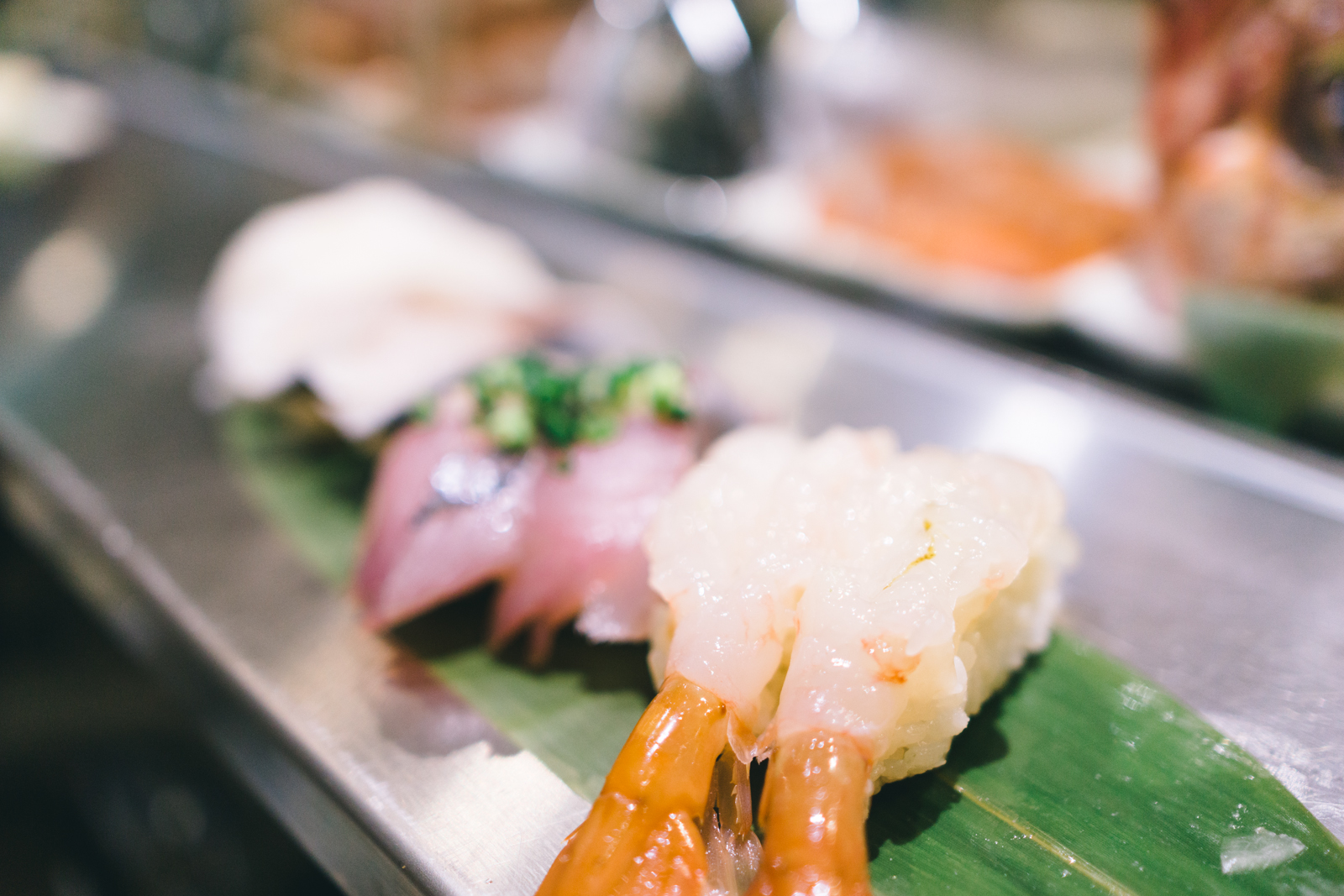 Kuruma-ebi or Prawn (seasonal). Some people aren't into the cold creamy texture of raw prawn, but I can't get enough of it. These bad boys are huge and none of it goes to waste. The heads are popped off and can be thrown into a delicious bowl of red miso soup!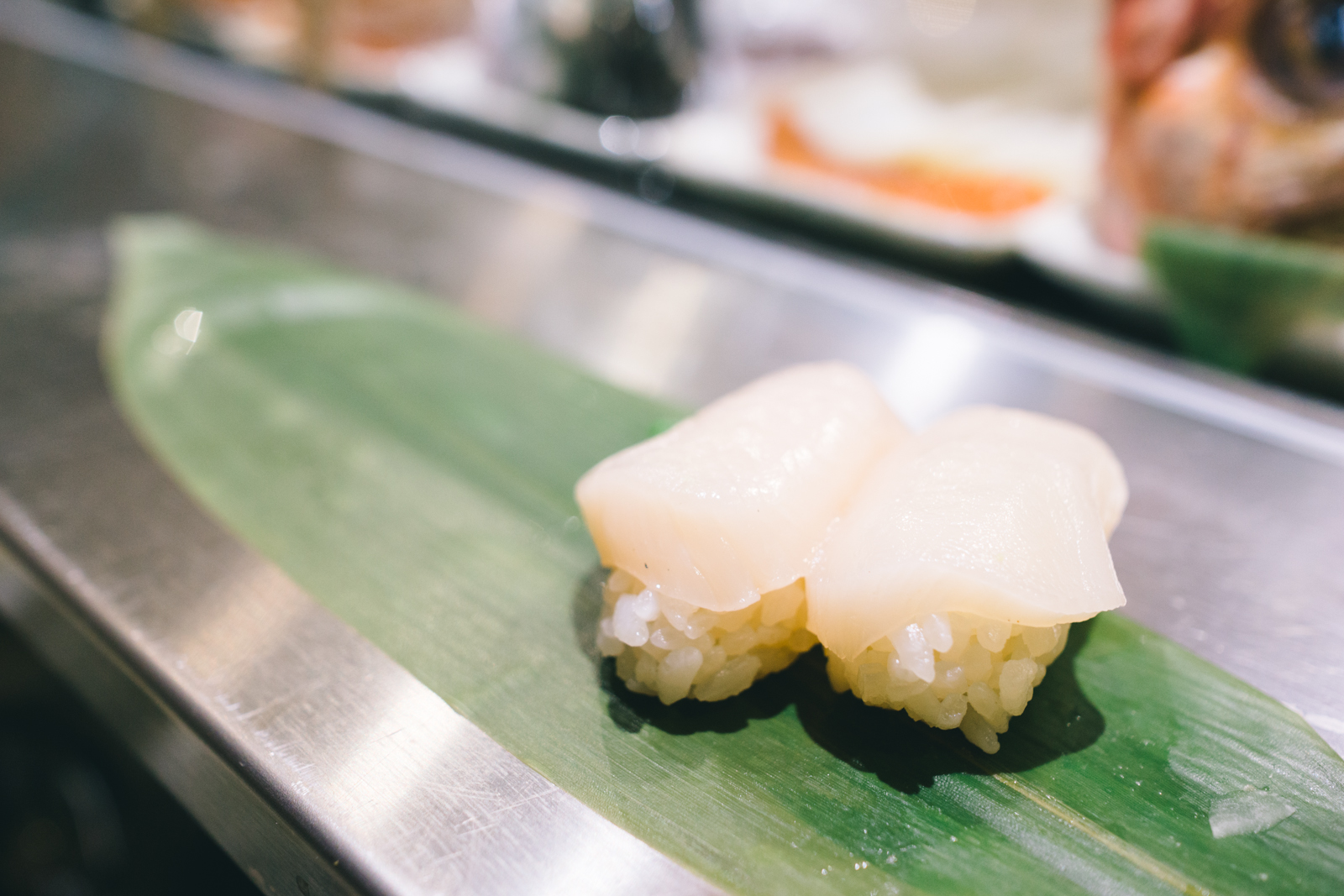 Hotategai or Scallop (seasonal). The raw scallop was sweet, fresh and so so good.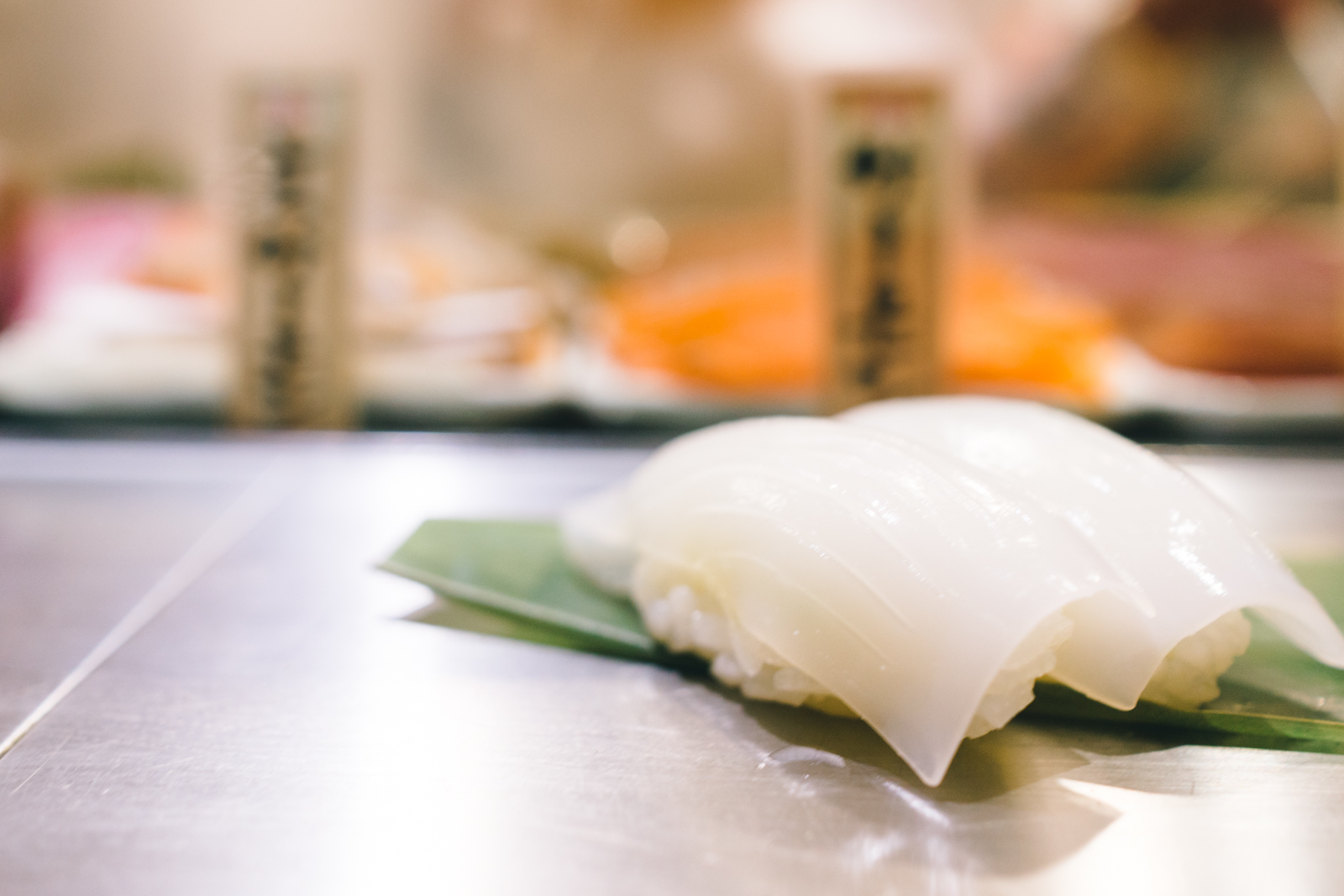 Ika Squid (¥150 or $1.50 USD for 2 pieces). The squid starts off with a slimy chewy texture, but as you bite into it, the texture of the squid becomes creamier.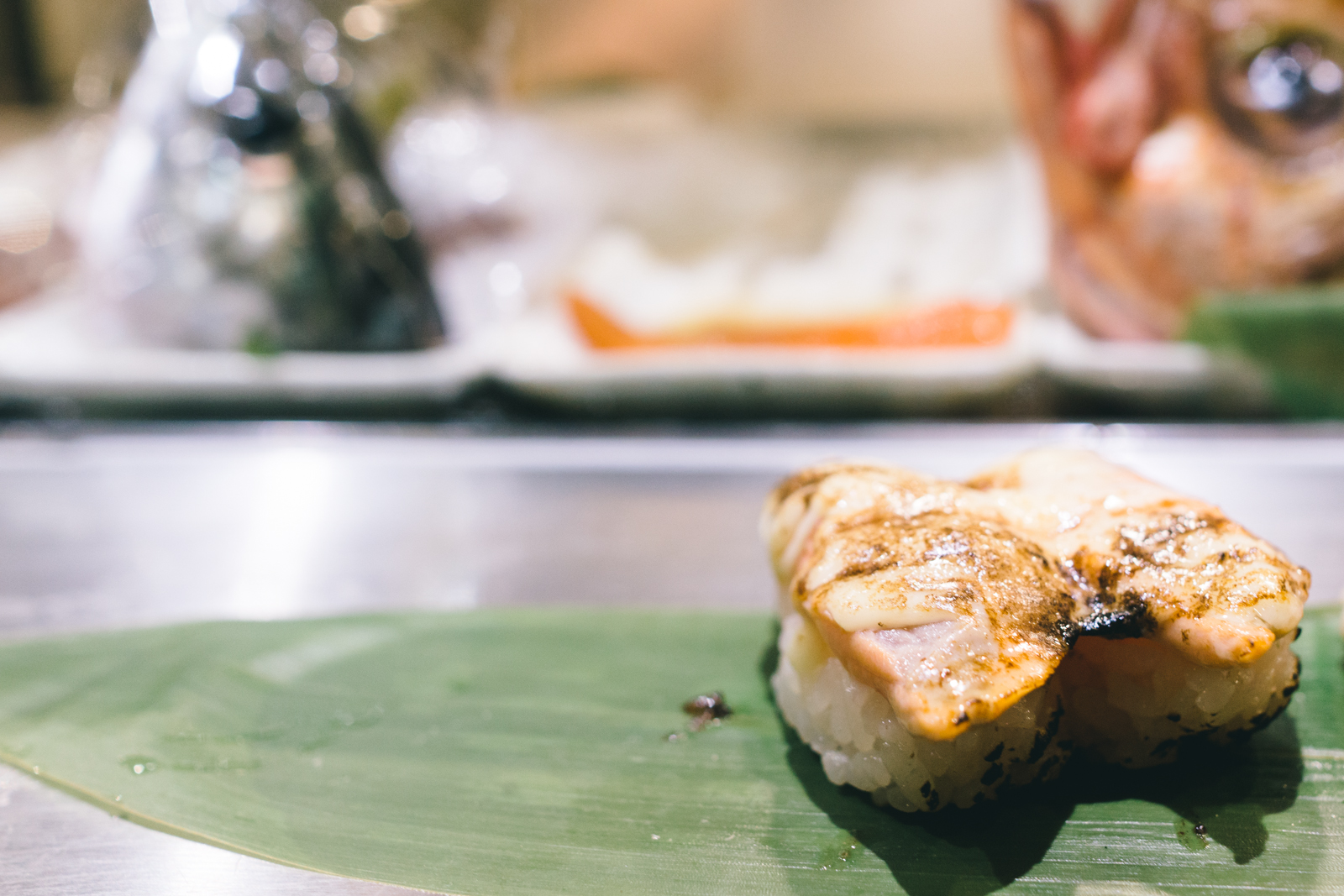 Yaki-Salmon Mayo or grilled salmon with mayo (¥150 or $1.50 USD for 2 pieces). For something a little different, try the grilled salmon with mayo! Its slightly seared giving it a nice crispy curst and adds a smoky flavor.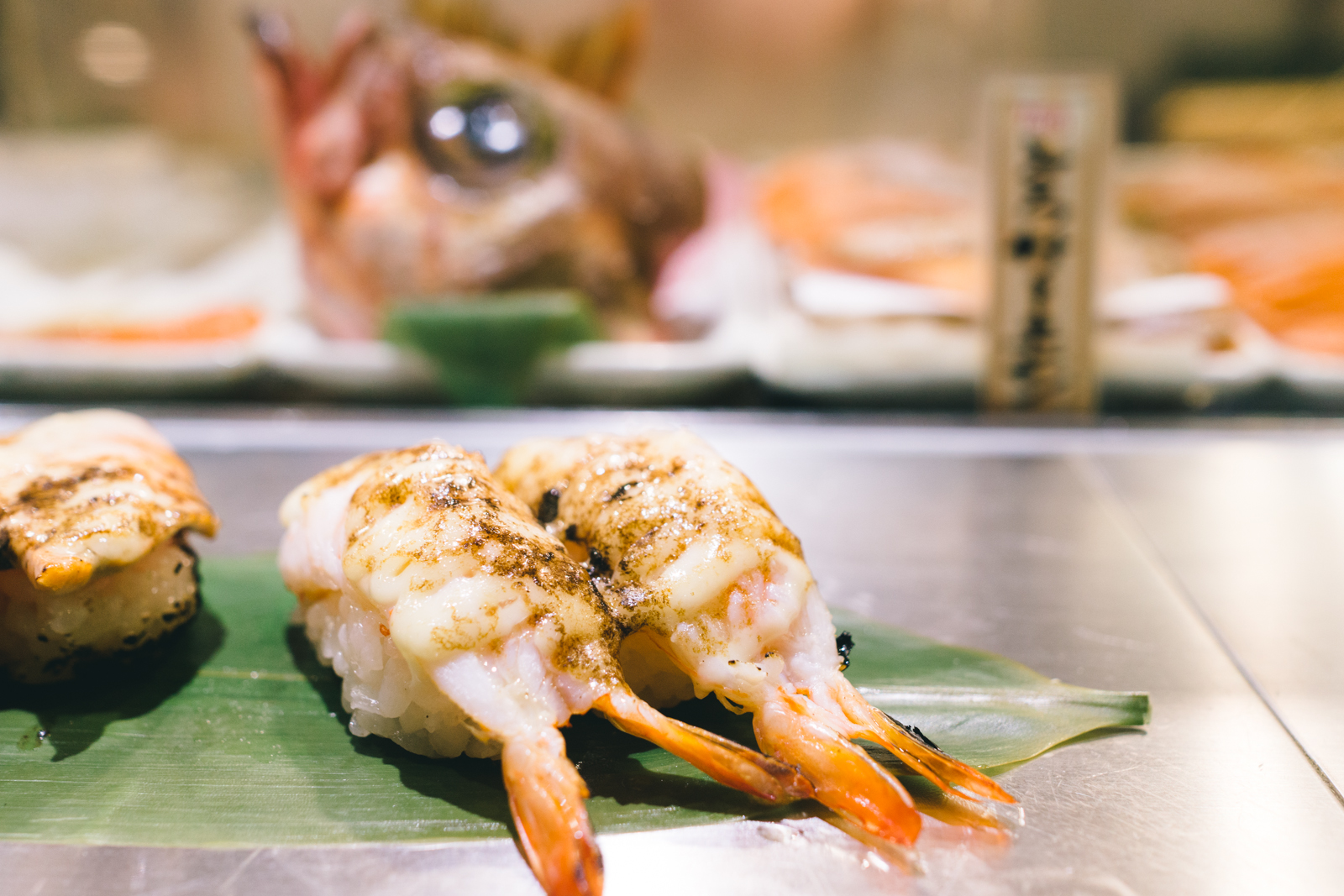 Ebi Mayo or grilled shrimp with mayo (¥150 or $1.50 USD for 2 pieces). The shrimps also tasty, but I prefer the salmon!
I have no idea what the address is, but the google map above gives you directions on how to get there from Shibuya Station and here's a helpful video to help you find the restaurant –> CLICK HERE !!! Also, here's the Foursquare link!
Asian, Dinner, Japanese, Lunch, Tokyo, Japan