Tokyo Cray !!! Sembikiya Fruit Parlor and Ice Cream
The Lowdown
Restaurant Name: Sembikiya
Cuisine: Fruit Parlour and Gift Shop
Average Price per Person: ¥500+ JPY or $5 USD
Location: Tokyo, Japan (please refer to the map below for details)
Recommendations: Coconut Ice Cream, Marron Ice Cream, Grape Sherbet and Melon Sherbet

Ratings (out of 5)
Taste: 5
Creativity/Authenticity: 5
Atmosphere: 4.5
Service: 4.5
Bang for Buck: 3

Crayscale !!!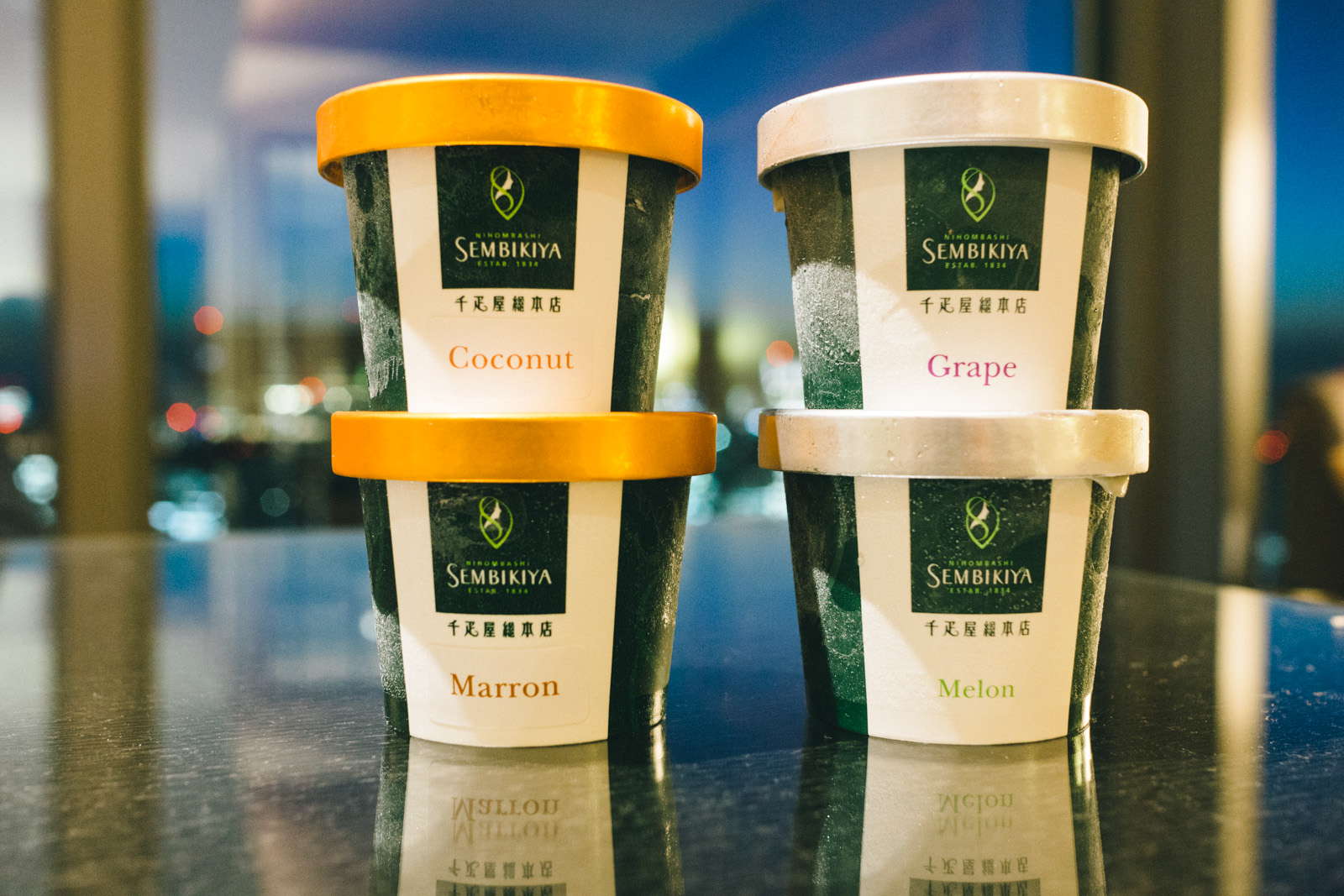 I have a major fetish for #veryrare Japanese fruits with expensive price tags. I hardly ever buy any of it, but there's just something so memorizing about these perfectly shaped fruits. During my last Tokyo adventure, we stayed at the Mandarin Oriental in Nihonbashi which is where I found Sembikiya, Japan's oldest gift shop specializing in bougie fruits! This OG fruit shop was established in 1834 and has been killing the luxury fruit game since.
I couldn't justify blowing a ton of cash on fruits although I did contemplate pulling a robbery on a flawlessly round Muskmelon and a bunch of plump juicy Kyoho grapes. However, I did leave with something pretty effing amazing – ICE CREAM and SHERBET !!! I had a hard time deciding because there were so many dope flavors!
Coconut Ice Cream – the coconut ice cream was super creamy with bits of shredded coconut! Hands down the best coconut ice cream I've ever had!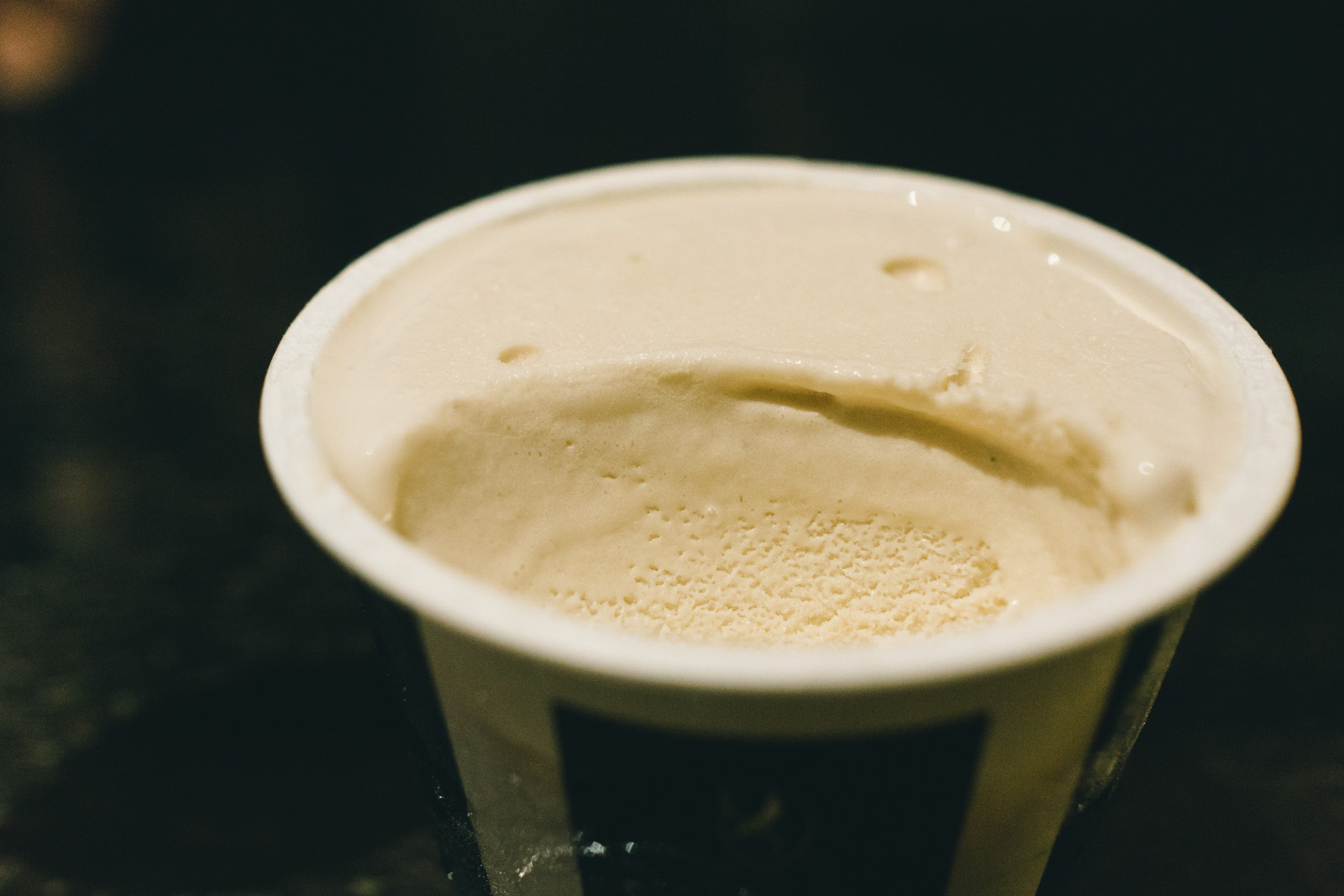 Marron (Chestnut) Ice Cream – the chestnut ice cream was also mad creamy and rich with a pleasantly grainy texture that you get from blended chestnuts. Absolutely unreal!
Grape Sherbet – usually grape flavored anything tastes and looks artificial, but this wasn't the case for Sembikiya's grape sherbet. It actually tasted exactly like a Kyoho grape!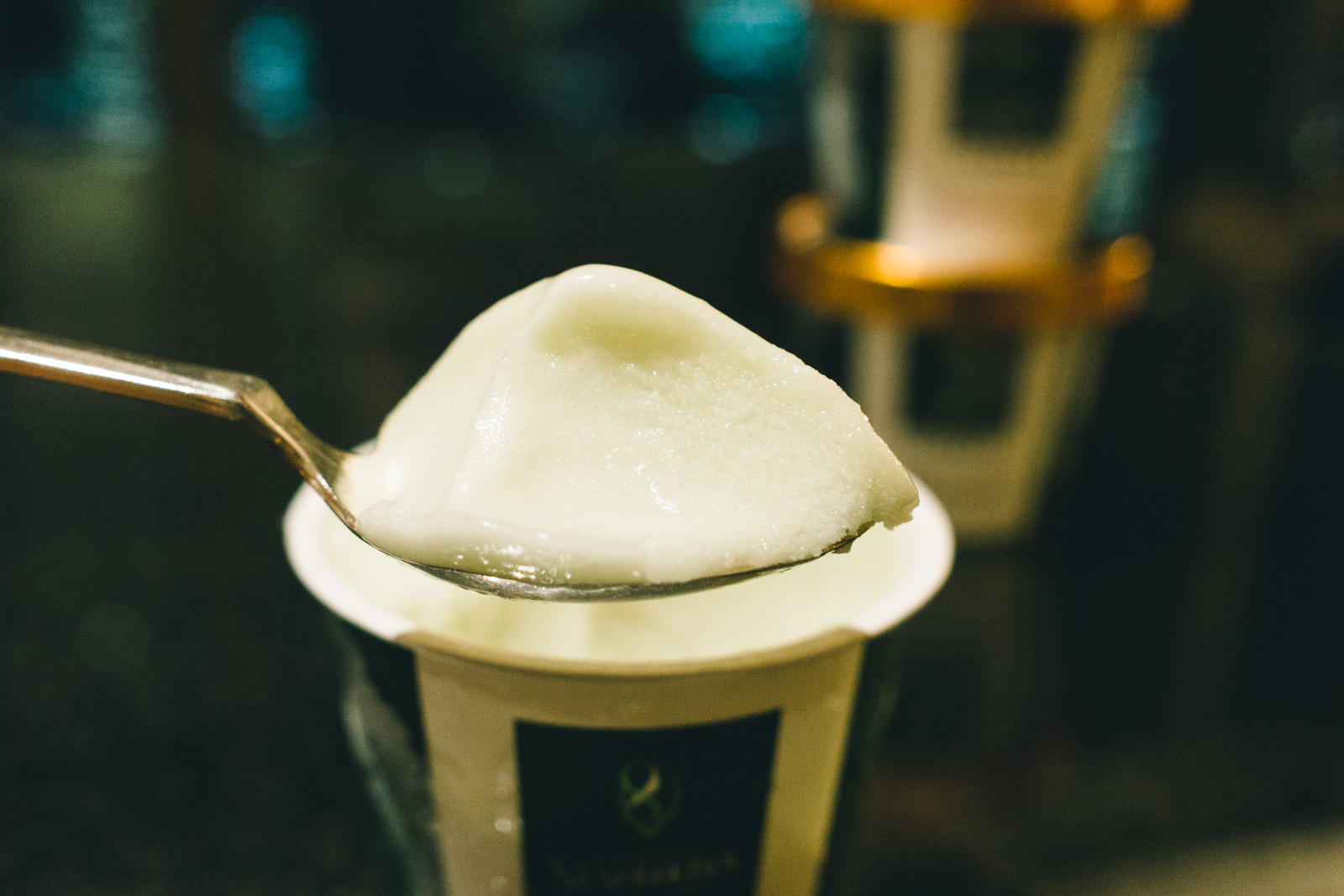 Melon Sherbet – like the grape sherbet, the melon tasted exactly like a muskmelon. It was sweet, slightly cream and refreshing. Effing amazing!

View Larger Map
2-1-2 Nihonbashi Muromachi, Chuo-ku, Tokyo, Japan ‎
+81 3-3270-8800
Asian, Dessert, European, Italian, Japanese, Tokyo, Japan