Tokyo Cray !!! Ginza Kagari 篝 Ramen / Soba Shop
The Lowdown
Restaurant Name: Kagari 篝
Cuisine: Ramen
Average Price per Person: ¥900 to ¥1500 JPY or $8 to $13 USD
Location: Ginza, Tokyo (see map below for details)
Recommendations: Tori Paitan (Chicken Ramen)

Ratings (out of 5)
Taste: 5
Creativity/Authenticity: 5
Atmosphere: 4
Service: 4
Bang for Buck: 5

Crayscale !!!
I feel like every time I go to Tokyo, I find a new favorite ramen spot. A few years back, I stumbled upon a legit sardine-based ramen shop called Nagi in Golden Gai. Last year, I discovered Afuri's light and refreshing yuzu shio ramen! Most recently, I came across a tiny shop in Ginza that stole my heart/stomach, called Kagari. All very different, but so satisfying.
Tucked away in one of Ginza's narrow alleyways with a sign hanging out front that says "SOBA," is where you'll find Kagari. Don't be fooled by the sign, Kagari refers to their noodles as "soba" because they use chūka soba, which just means Chinese noodles. The shop is tiny with only 8-seats and is always packed! I highly suggest going during off-peak hours to avoid spending too much time in line.
The menu is fairly straight forward serving tsukemen and their signature tori paitan "soba." The tsukemen a.k.a. dipping noodles, is served with a niboshi shoyu broth, made of dried sardines and soy sauce. The noodles and toppings are served separately from the broth. You're supposed to dip the noodles into the broth just before eating. The tsukemen is delicious, but not Kagari's strong suit.
It's all about the tori paitan "soba," which translates as CREAMY AF chicken broth, I think. Well I added the AF part in, but srsly, the broth is packed with flavor, rich and velvety. I actually finished every last drop of the broth. The noodles are topped with lightly cooked slices of tender chicken and a medley of vegetables. Even the vegetables are to die for. I've never had ramen this f*cking delicious.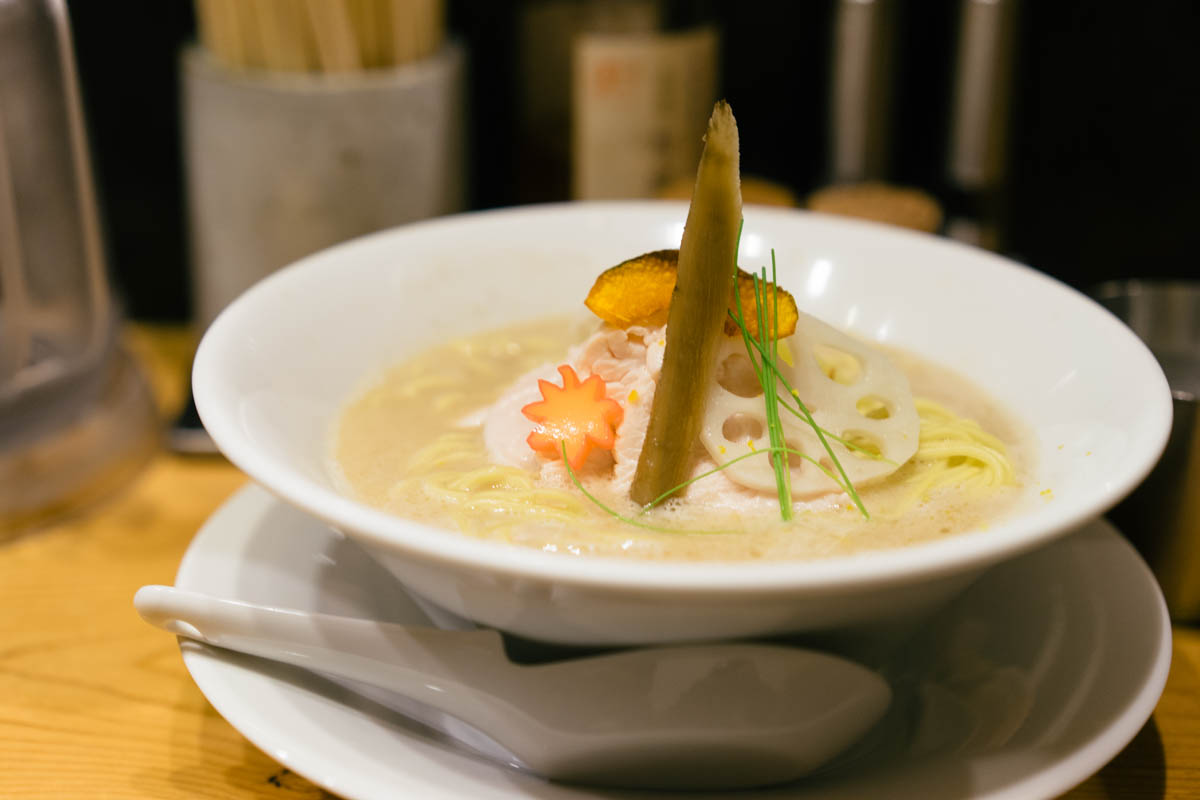 This is what you have to order!!!!!!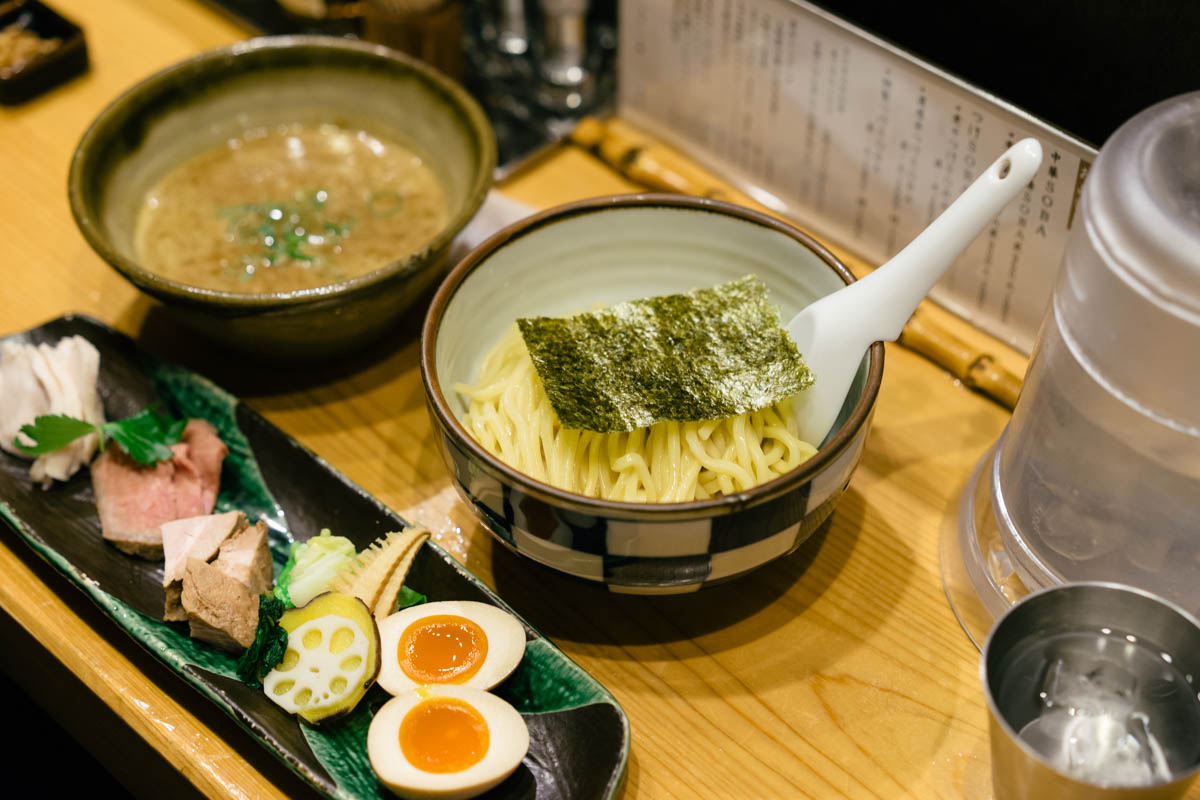 This is the tsukemen. It's good, but not nearly as good as that chicken broth.

Japan, 〒104-0061 Tōkyō-to, Chūō-ku, 中央区Ginza, 4 Chome−4−1, 銀座Aビル
p: +81 3-3535-7565
Asian, Dinner, Japanese, Lunch, Tokyo, Japan