Tokyo Cray !!! Best Curry Udon & Soba at Shodai in Ebisu (初代)
The Lowdown
Restaurant Name: Shodai 初代
Cuisine: Japanese Udon and Soba
Average Price per Person: ¥1000 to ¥1500 JPY or $10 to $15 USD
Location: Ebisu, Tokyo (see map below for details)
Recommendations: Curry Udon

Ratings (out of 5)
Taste: 4.5
Creativity/Authenticity: 4.5
Atmosphere: 2.5
Service: 3
Bang for Buck: 5

Crayscale !!!
When it comes to noodles, soba and udon are often the underdogs when compared to the globally popularized ramen noodles. Ramen noodles have been interpreted in so many different ways all over the world, and in some cases bastardized, which is why I appreciate the simplicity of soba and udon noodles. Whenever I visit Japan, I'm always on the hunt for legit soba or udon spots.
During my most recent visit to Tokyo, we stayed in the Ebisu district at the Westin Hotel. There are so many amazing restaurants in this area, including one of my new favorite udon joints, Shodai 初代. The restaurant is conveniently located near the Ebisu station and it's open late, from 5 p.m. to 4 a.m. We went at about 3 a.m. and the restaurant was packed, filled mainly with drunk salary men. Try to sit downstairs where you can see fresh noodles being made and avoid sitting upstairs. This area reeked of cigarettes which wasn't the most appetizing experience.
Shodai's menu is simple, known for both its udon and soba noodles. We gave both noodles a shot, but the udon reigned supreme. Shodai's udon is next level !!! They serve curry udon topped with whipped potato! It's actually pretty genius – curry and potatoes are a classic combo, so it only makes sense to put the two together. The whipped potato is insanely delicious and creamy AF. When I first saw a photo of the udon, I actually thought there was whipped cream on top. Here's a boomerang of this amazingness.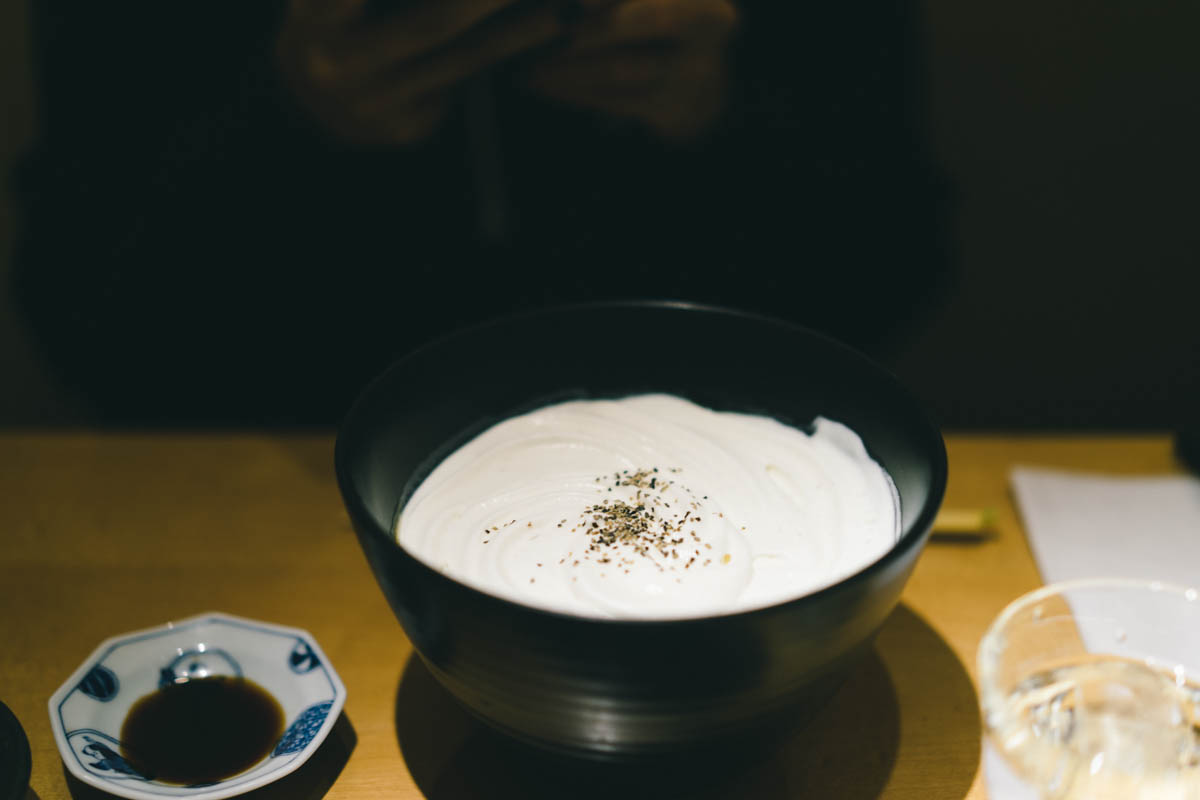 Here's a photo of the curry udon with whipped potatoes (¥1,188 JPY or $12 USD)!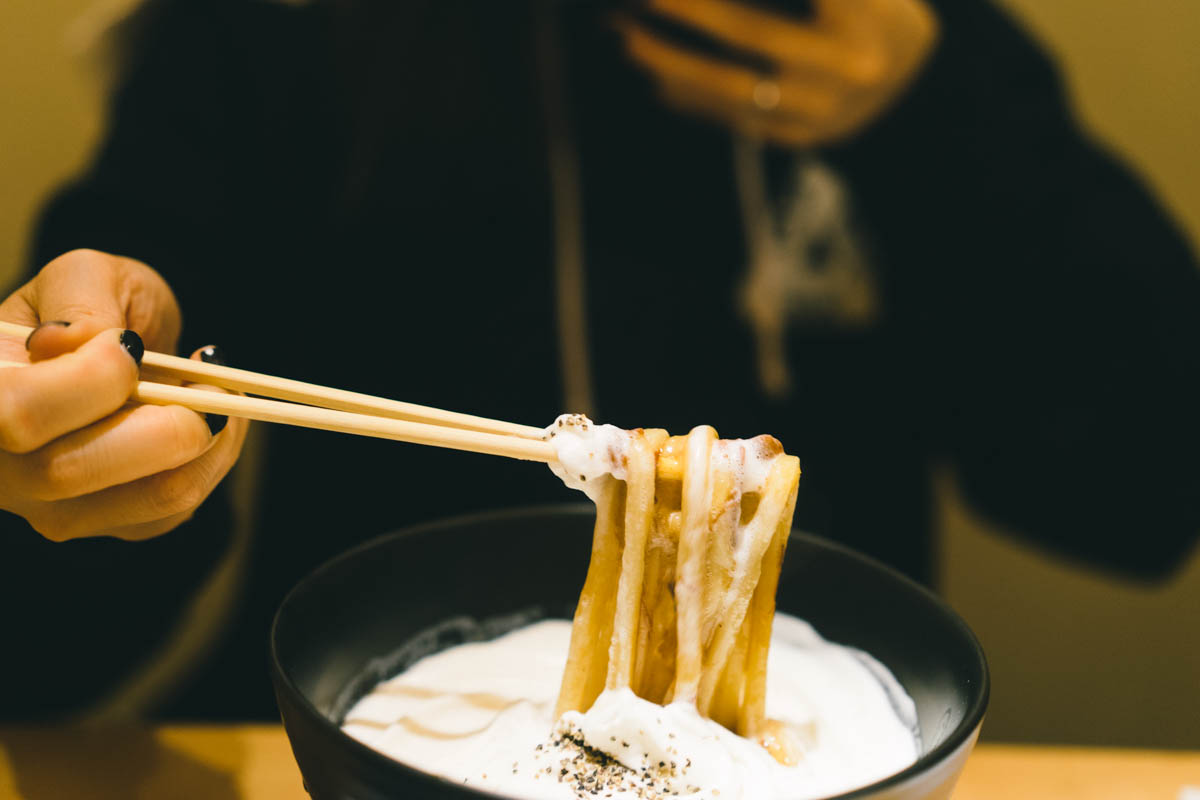 SOO GOOD! UDON EVEN KNOW.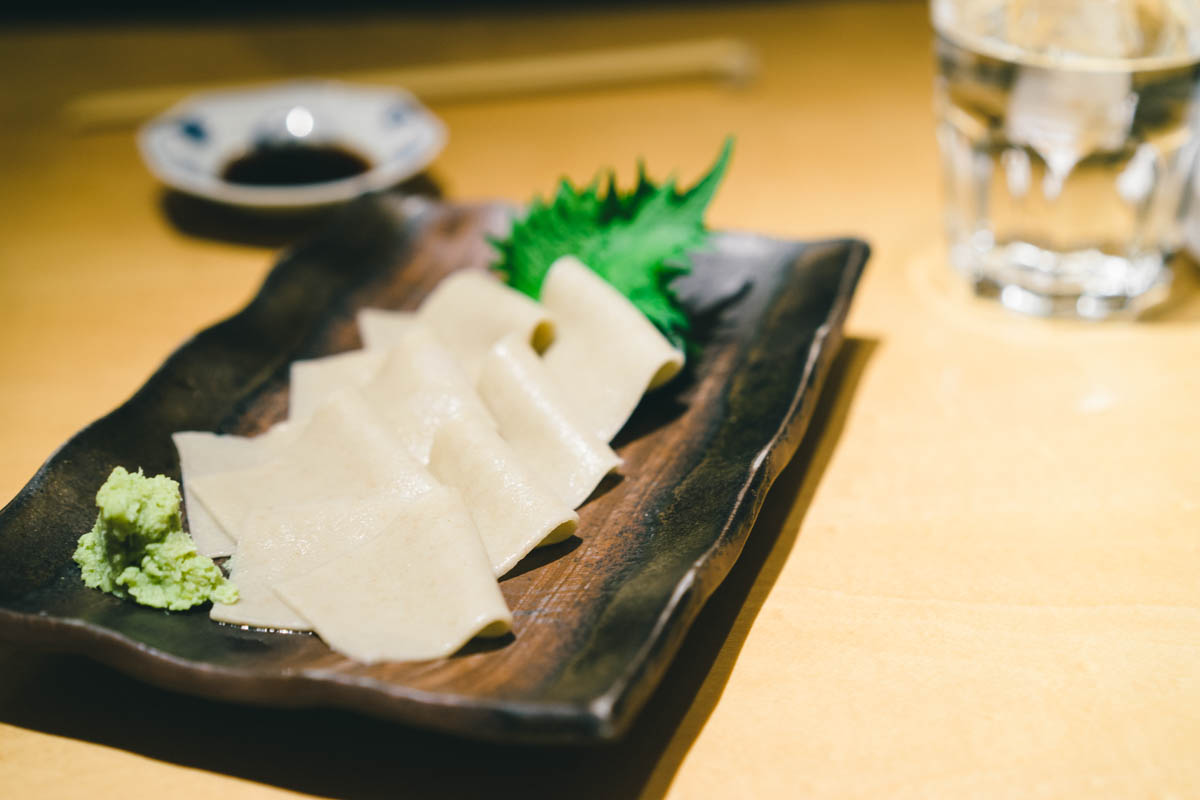 Soba Sashimi (¥572 JPY or approximately $5 USD). The soba sashimi was simple, yet delicious. Shodai offers six types of salts that you can sample with the soba sashimi (pictured below).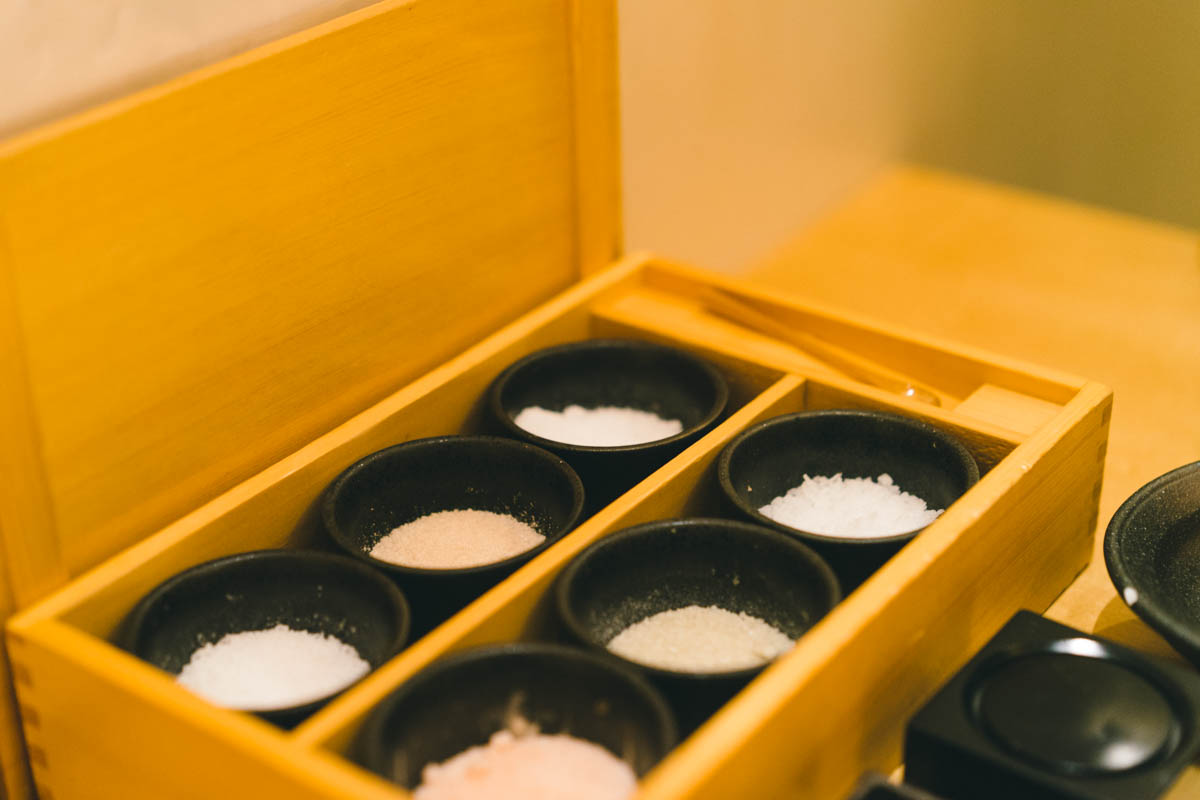 Salt from Okinawa, Hiroshima, Oshima on the top from left to right and salt from Pakistan, France and Niigata on the bottom.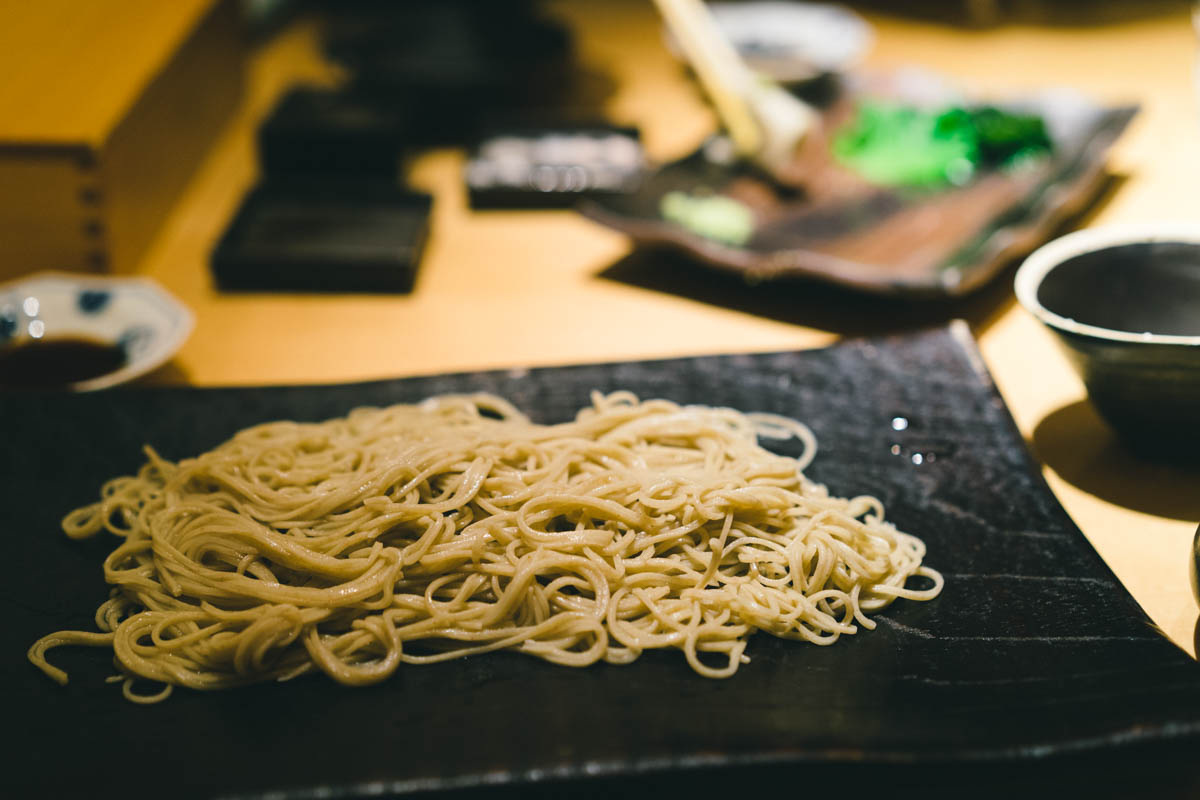 The soba was also tasty, but we not as good as some of the other spots we've been in Tokyo. Dosanjin is still my favorite.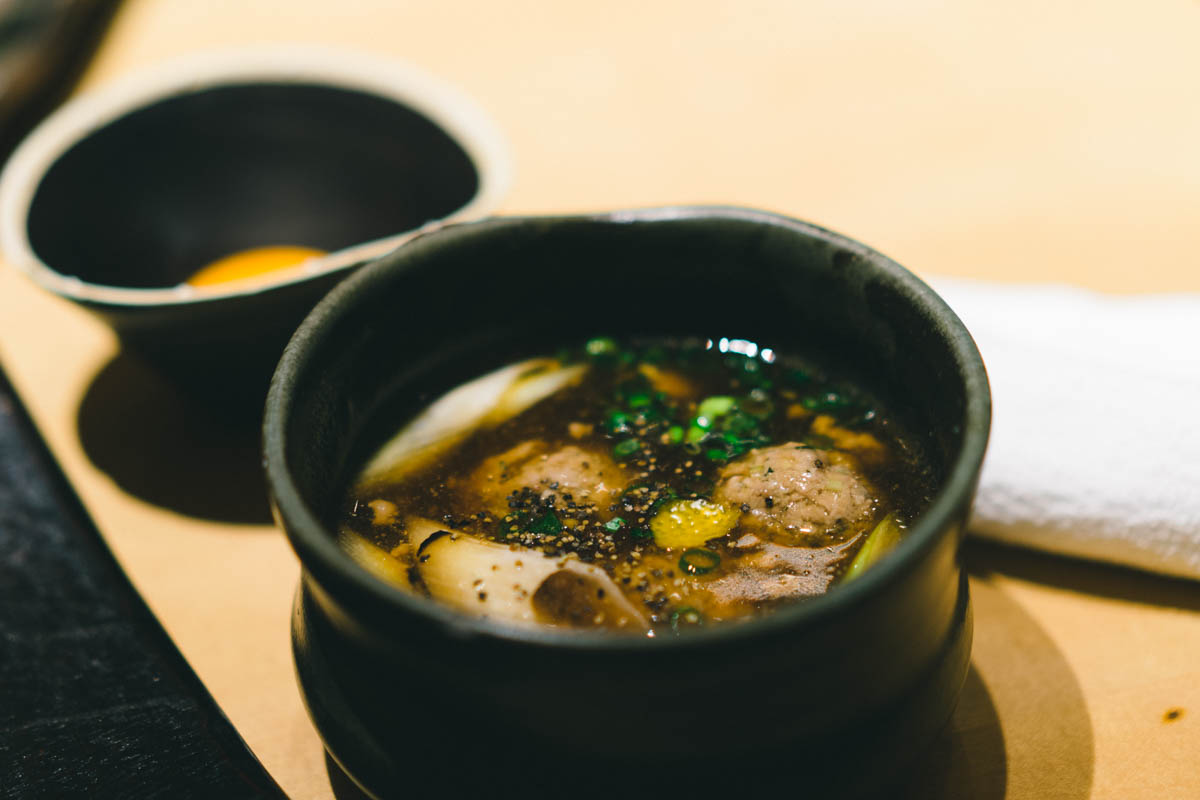 We tried the soba with duck meatballs and leaks which were super flavorful (¥1,242 or approximately $12 USD).

1-1-10 Ebisuminami Shibuya Tokyo
東京都 渋谷区 恵比寿南 1-1-10 サウスコラム小林 1F
p: +81-3-3714-7733
Asian, Dinner, Japanese, Tokyo, Japan