Tokyo Cray !!! 東京土山人 Dosanjin's Soba is SOBALICIOUS
The Lowdown
Restaurant Name: Dosanjin 東京土山人
Cuisine: Japanese Soba
Average Price per Person: ¥1,050 to 3,000 JPY or $9 to 30 USD
Location: Tokyo, Japan (see map below for details - more locations in Osaka)
Recommendations: Sudachi Soba, Kamonanban, Tamagoyaki and Tempura

Ratings (out of 5)
Taste: 5
Creativity/Authenticity: 5
Atmosphere: 5
Service: 4
Bang for Buck: 4.5

Crayscale !!!
One of my favorite places I've eaten at all year is Dosanjin 東京土山人 in Tokyo. Located along the Meguro River in Nakameguro, Dosanjin is a quaint and quiet restaurant with just a handful of tables and counter seats. The space has the perfect balance between modern and traditional Japanese decor, furnished with contemporary seating, natural wood furniture and adjacent to a minimalist Japanese rock garden.
Run by Mr. Eiji Watanabe, Dosanjin opened its doors in 1998 and is known mainly for its buckwheat noodles or soba. As soon as you enter the restaurant, you'll see a room dedicated to all things soba. Watanabe-san is adamant about making his soba from scratch, adjusting the soba technique for each dish. Some soba noodles are made with finely grounded flour, some coarse. The thickness of noodles is also adjusted depending on whether the soba is made with coarse or fine flour. Unfortunately, we didn't get to witness any of the soba magic happening, but you could definitely taste the TLC.
The lunch menu consists of a variety of soba served either hot or cold along with traditional appetizers such as tempura and tamago. Tempted to order everything, I went with the sudachi soba, and it was one of the best decisions of my life. The perfectly cooked soba was served with hot broth topped with meticulously sliced slivers of sudachi. The broth was refreshing yet had an incredible umami flavor that I could not get enough of. I downed the entire bowl of broth and I could have kept going.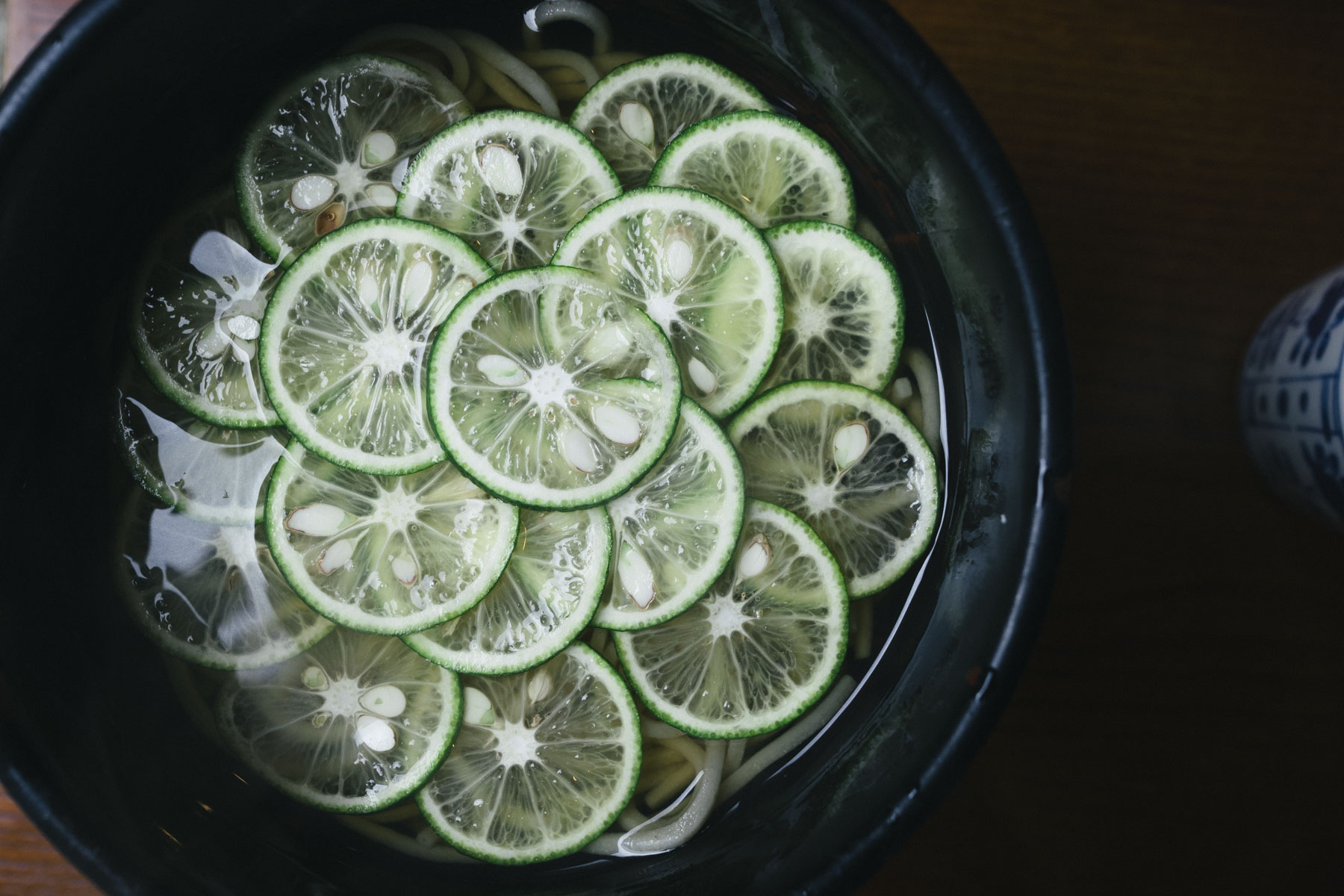 Sudachi Soba (¥1,050 or $8.90 USD). This is that incredible sudachi soba I was telling you about that changed my life.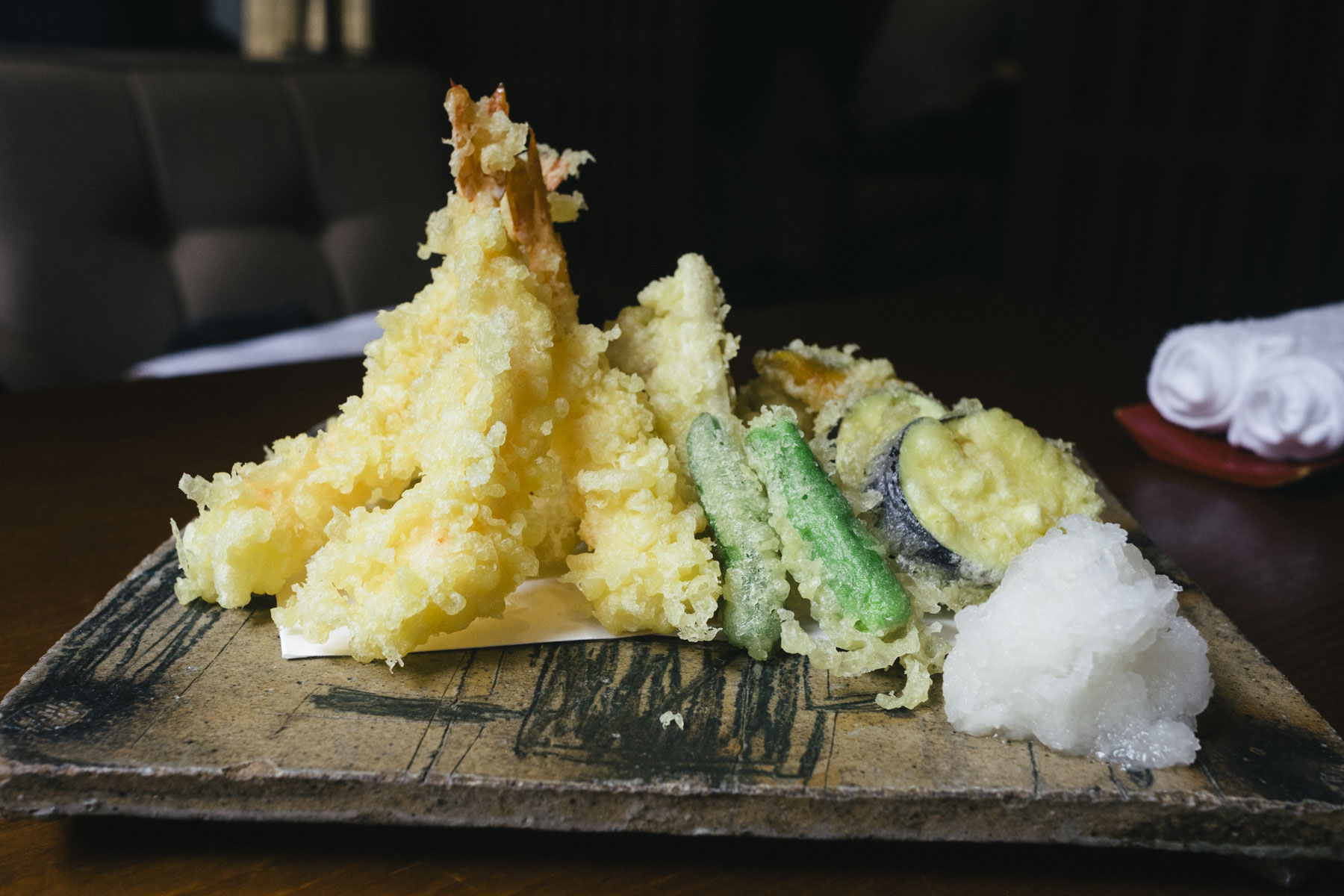 Assorted Tempura (¥1,050 or $8.90 USD). Tempura done right. Light, airy, crispy and delicious.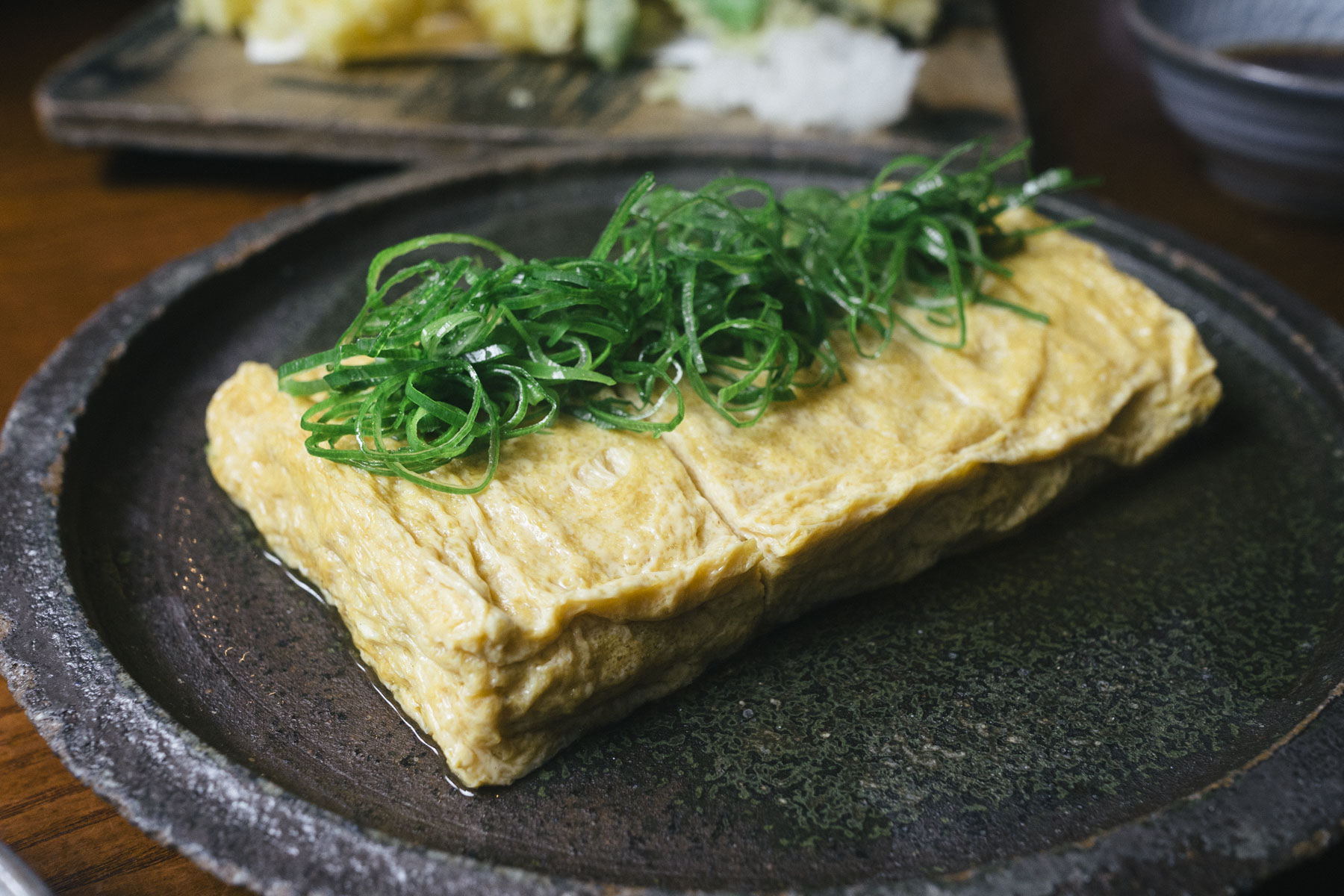 Tamagoyaki (¥880 or $7.50 USD). So much YASSSSS! The tamagoyaki (Japanese rolled omelet) was tasty AF, layers on layers of thinly rolled egg.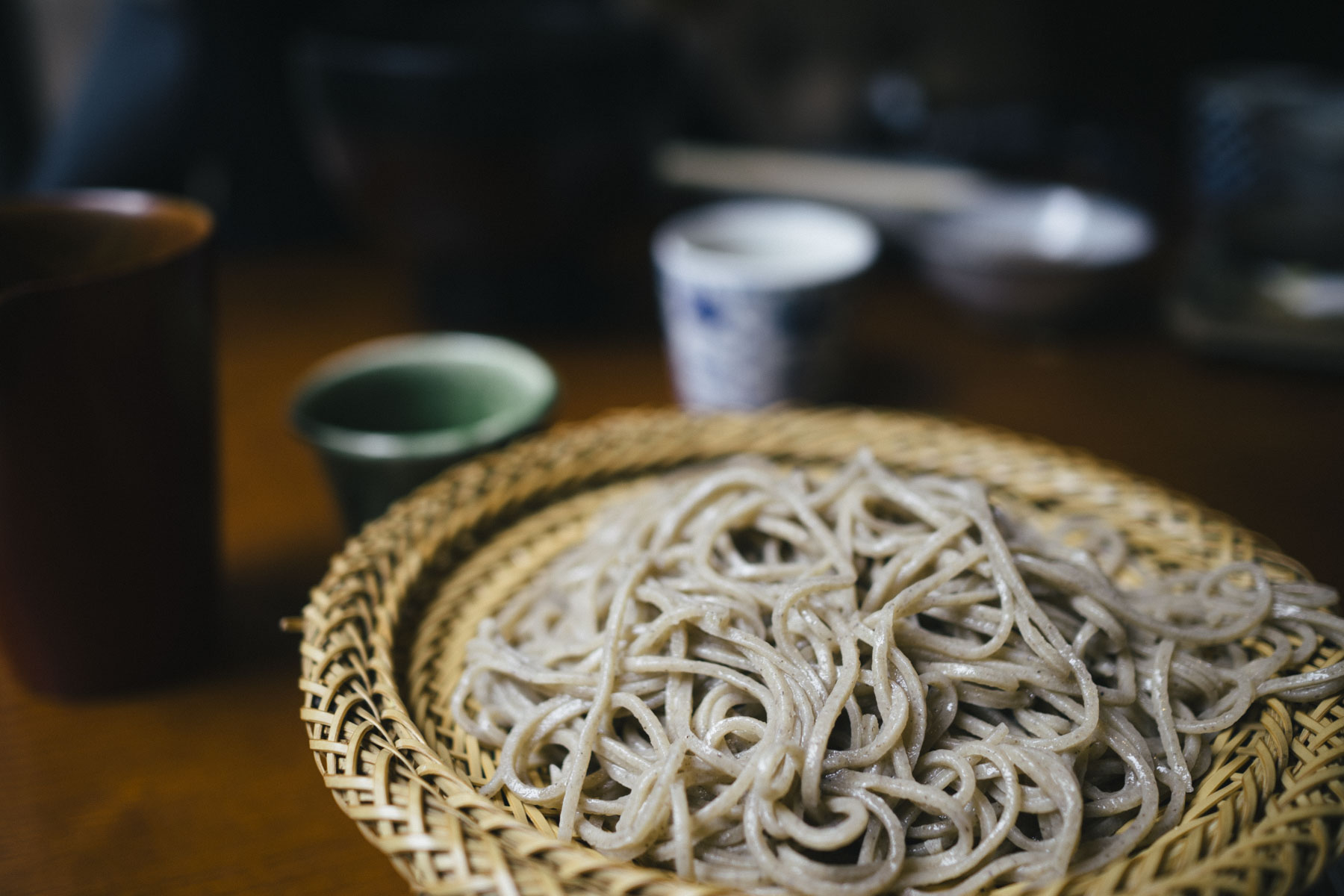 Inaka Soba (¥890 or $7.55 USD). Inaka is also known as "country soba," which is a thicker soba made with whole buckwheat. The soba was served cold and had a nice chewier texture which worked well with the dipping sauce.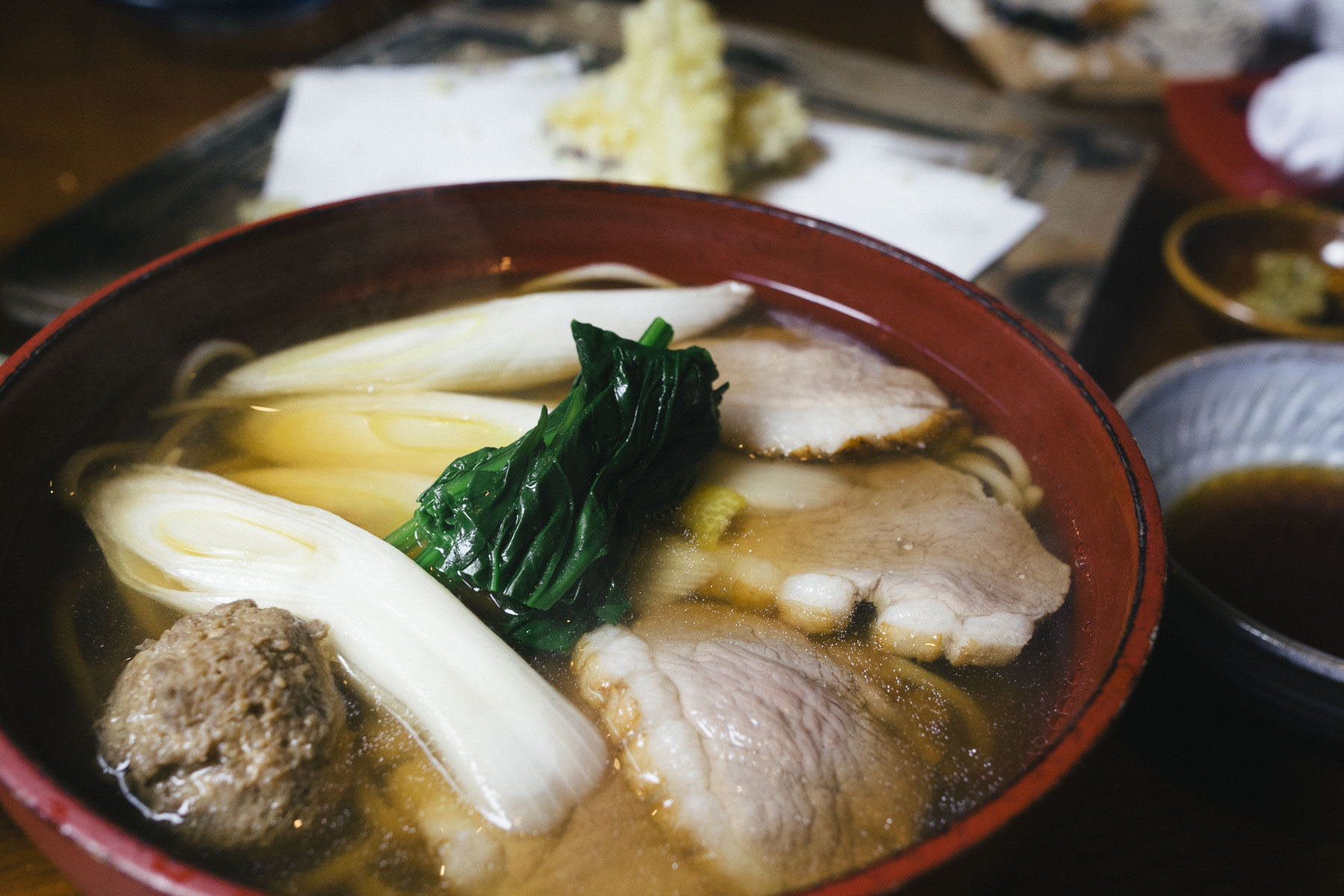 Kamonanban Soba (¥1680 or $14.20 USD). Duck soba was delicious. Both the duck and broth had a delicious umami flavor.

Japan, 〒153-0042 Tokyo, Meguro, Aobadai, 3 Chome−19−8, B1
p: +81 3-6427-7759
Asian, Dinner, Japanese, Lunch, Osaka, Japan, Tokyo, Japan