That Mille Crepe Cray !!! Lady M Confections
1
The Lowdown
Restaurant Name: Lady M Confections
Cuisine: French x Japanese Pastries
Average Price per Person: S$10 to 20 SGD or $8 to 16 USD
Location: Singapore, New York and Los Angeles (please refer to the map below for details)
Recommendations: Signature Mille Crêpe, Green Tea Mille Crêpe and Brie & Fig Tart

Ratings (out of 5)
Taste: 4.5
Creativity/Authenticity: 4.5
Atmosphere: 4
Service: 3.5
Bang for Buck: 3.5

Crayscale !!!
They shoulda never let me 'round cake, especially at Lady M Confections! Dessert is one of my biggest weaknesses particularly French and Japanese pastries. When I found out that Lady M's creations were the best of both worlds, I knew I had to get me some of that #cakecakecakecakecake. Conceived in New York's Upper East side back in '01, Lady M has won the hearts of practically anyone who has laid eyes her legendary Mille Crêpe Cake. This glorious layered cake made of thin handmade crepes on crepes on crepes lathered in between with airy velvety pastry cream has become a pretty big deal opening multiple locations in New York, Los Angeles and Singapore.
I've been dying to visit Lady M so when I found out that Singapore had a couple locations (One Fullerton and Marina Square) I had to cop that Mille Crêpe Cake! Sitting pretty along the promenade facing the Marina Bay and The Singapore Flyer (the gigantic Ferris wheel), we chose to visit the One Fullerton location. The café takes up a small space with just a handful of tables and an alluring display case full of CAKES – I wanted to eat it ALL !!! Lady M also serves a simple menu consisting of soups, starters and grilled Panini sandwiches. The cakes definitely met expectations and were AMAZING! I also ordered one of the starters, a Brie & Fig Tart which was actually figgin' brielicious.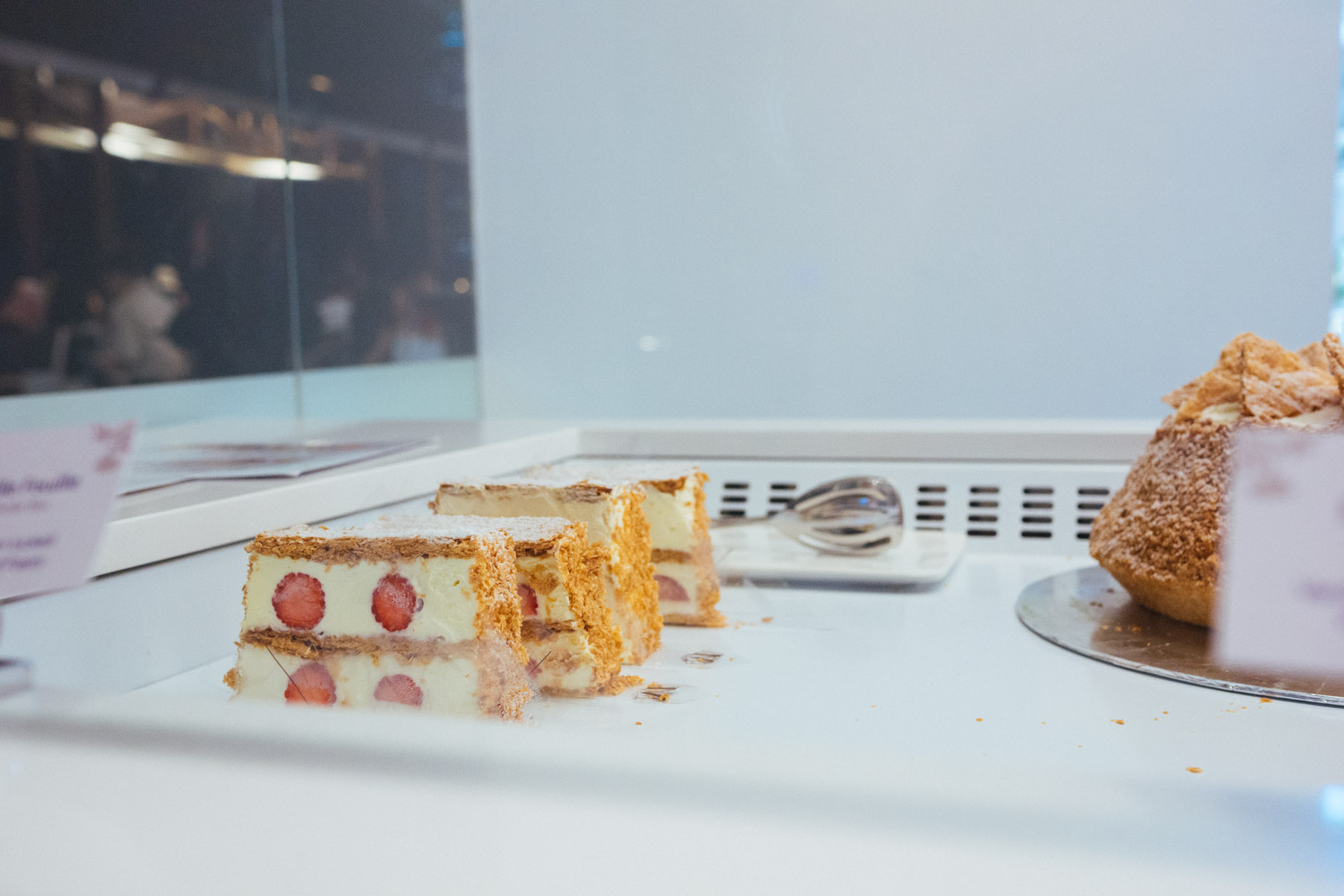 Strawberry Mille Feuille (S$9 per slice or $7.15 USD). Flaky puff pastry, fresh whipped cream, hint of kirsch, sponge cake, strawberry jam and fresh strawberries.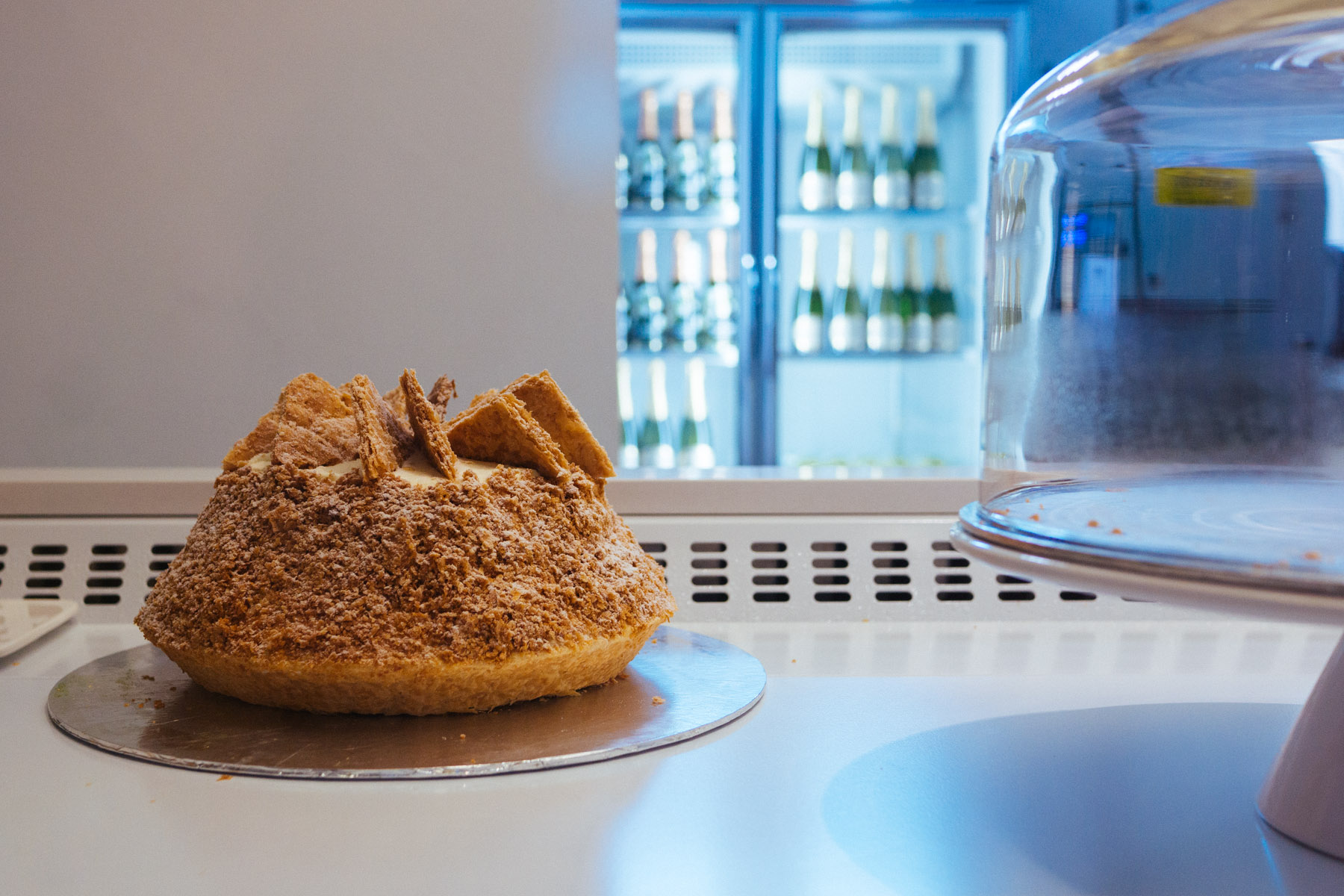 Banana Mille Feuille (S$8.50 per slice or $6.75 USD). Flaky golden puff pastry, triple sec infused whipped cream, sponge cake and perfectly ripe bananas.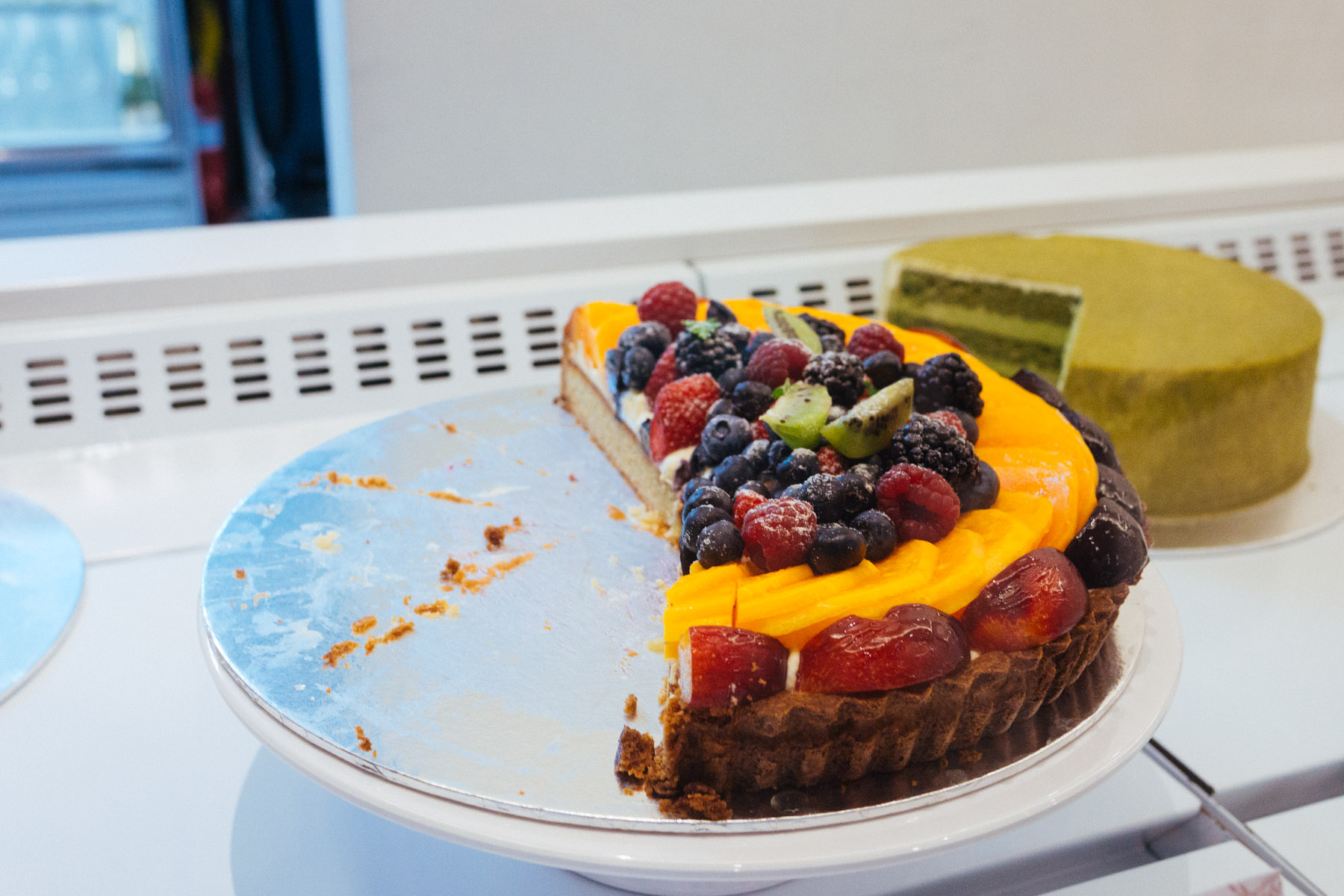 Tart aux Fruits (S$10 per slice or $7.90 USD). Made with a buttery and crispy shortbread crust, almond financier base, vanilla custard filling, topped with ripe seasonal fruits including fresh kiwi, blueberries, mangoes and strawberries.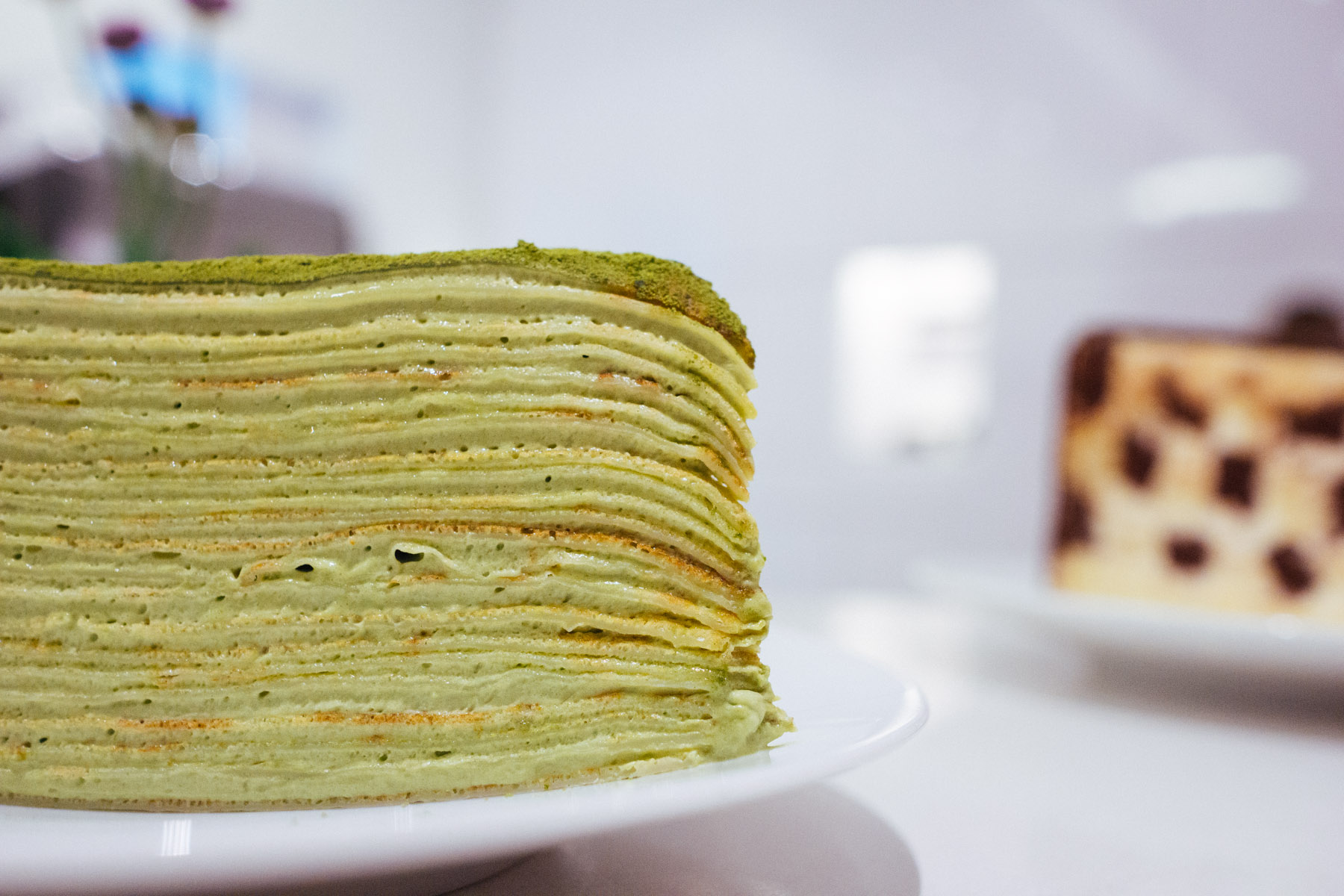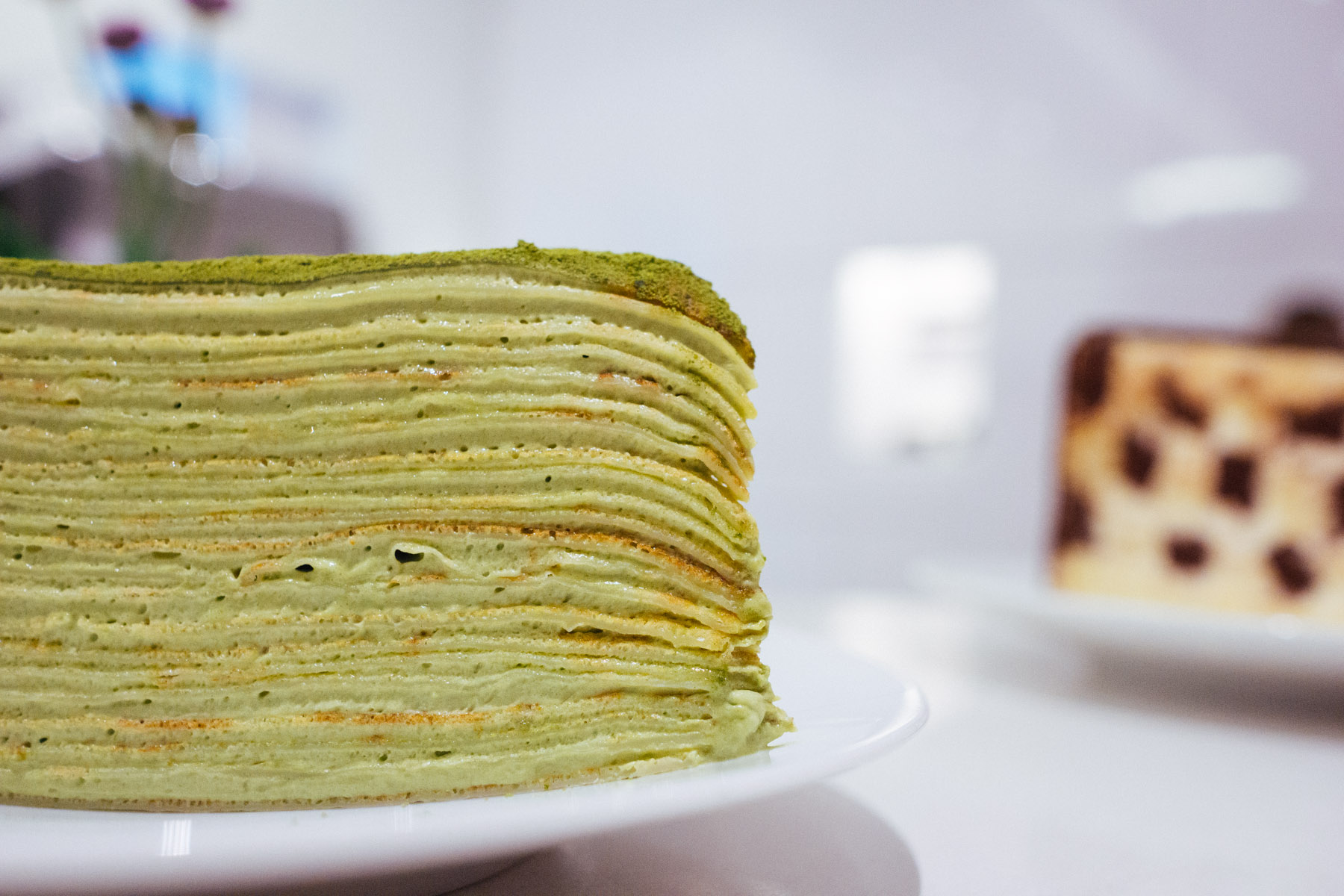 Green Tea Mille Crêpe (S$8.50 per slice or $6.75 USD). A fine Japanese green tea powder is infused into every component of this cake. Each made with no less than twenty perfectly thin crêpes with light velvety cream layered in between. I absolutely loved the Green Tea Mille Crêpe and it was definitely everything I imagined it to be – delicate, silky, with the perfect blend of matcha green tea.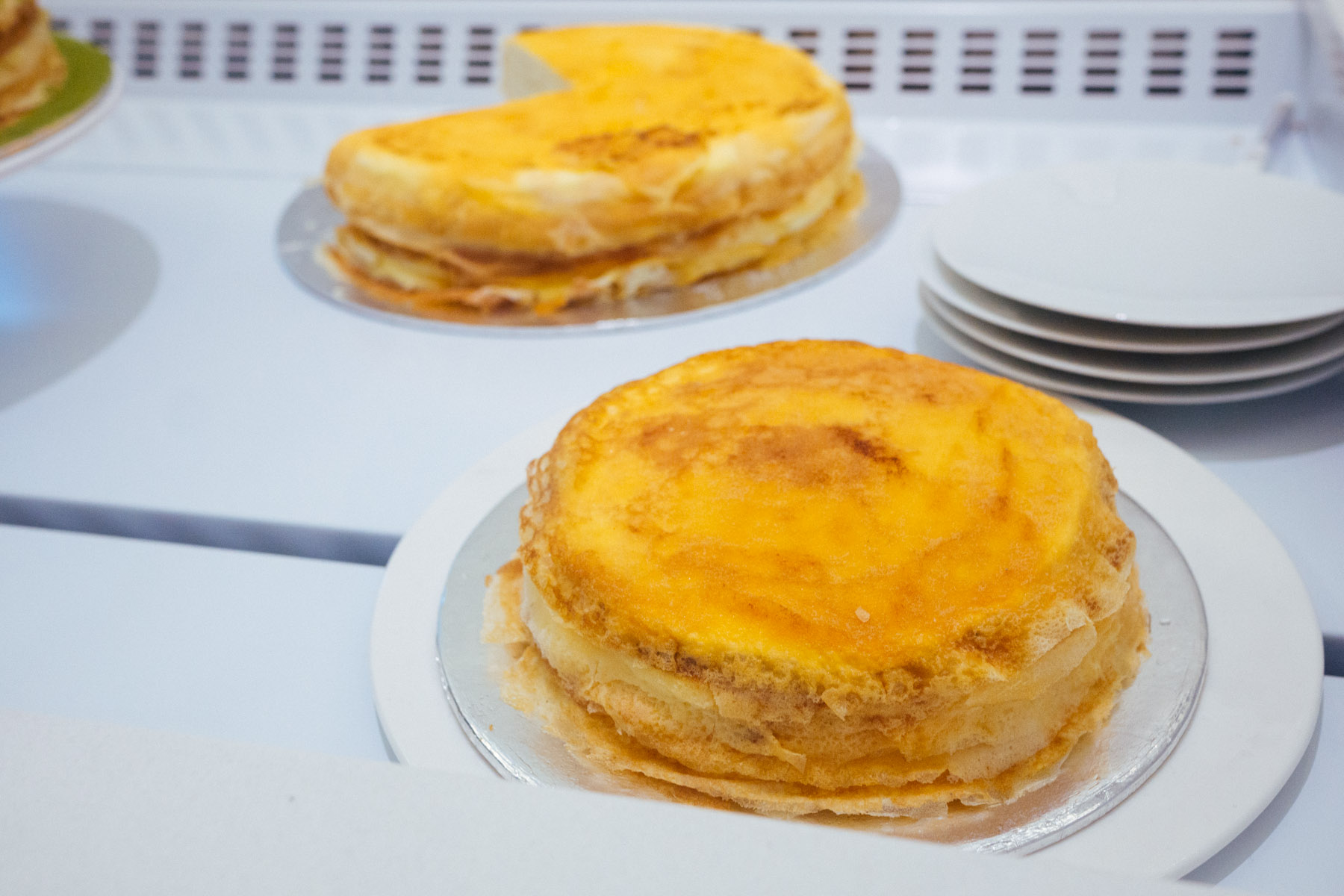 Signature Vanilla Mille Crêpe (S$8 per slice or $6.35 USD). Each cake is made with at least twenty layers of paper-thin handmade crêpes layered with smooth pastry cream with a caramelized golden crust on top. I totally regret not ordering this cake since everyone's been telling me the Signature Mille Crêpe is actually better than the Green Tea.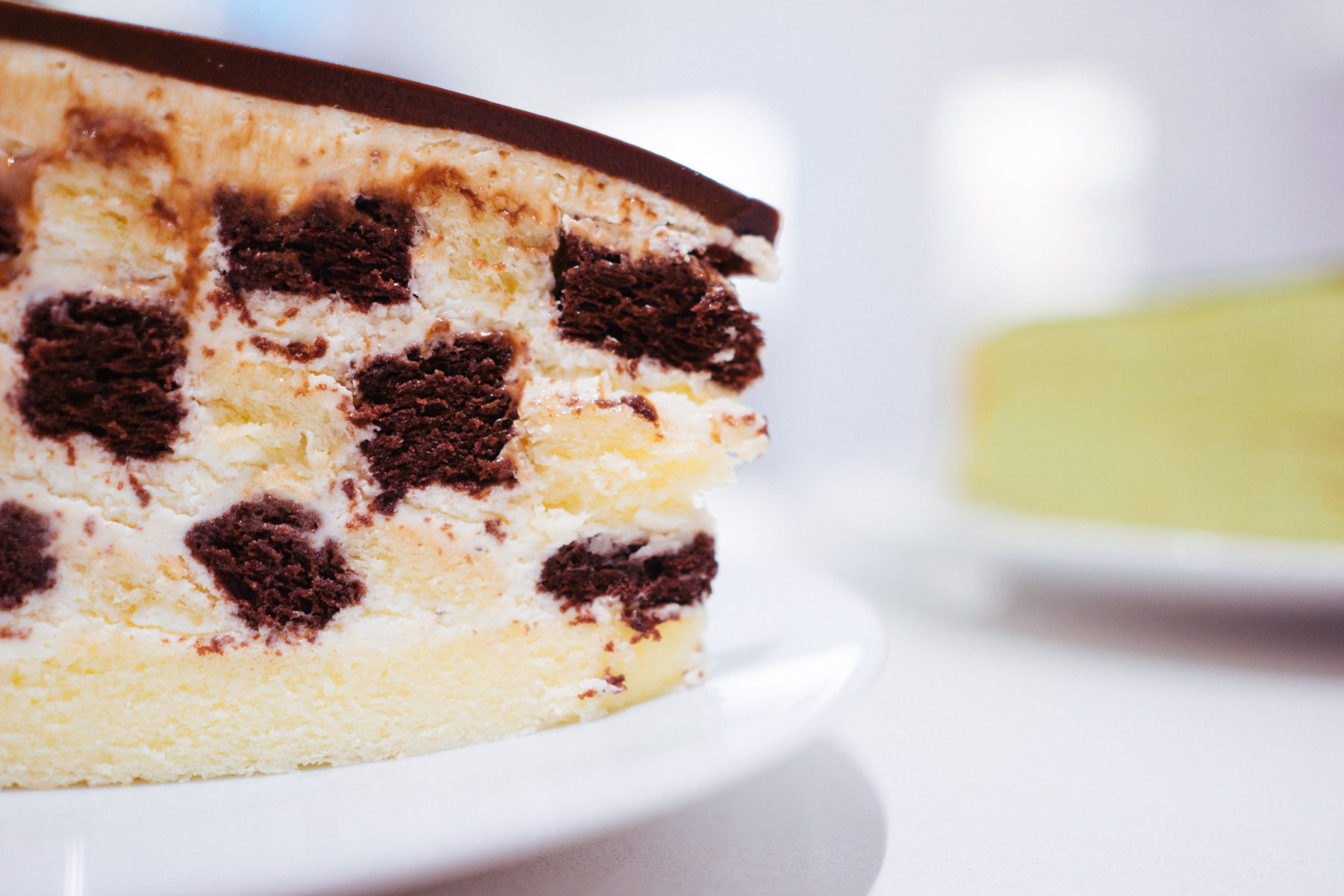 Checkers Cake (S$8.50 per slice or $6.75 USD). Weaving together a checkerboard of vanilla and chocolate sponge cake with fresh whipped cream in between all wrapped in silky dark chocolate ganache.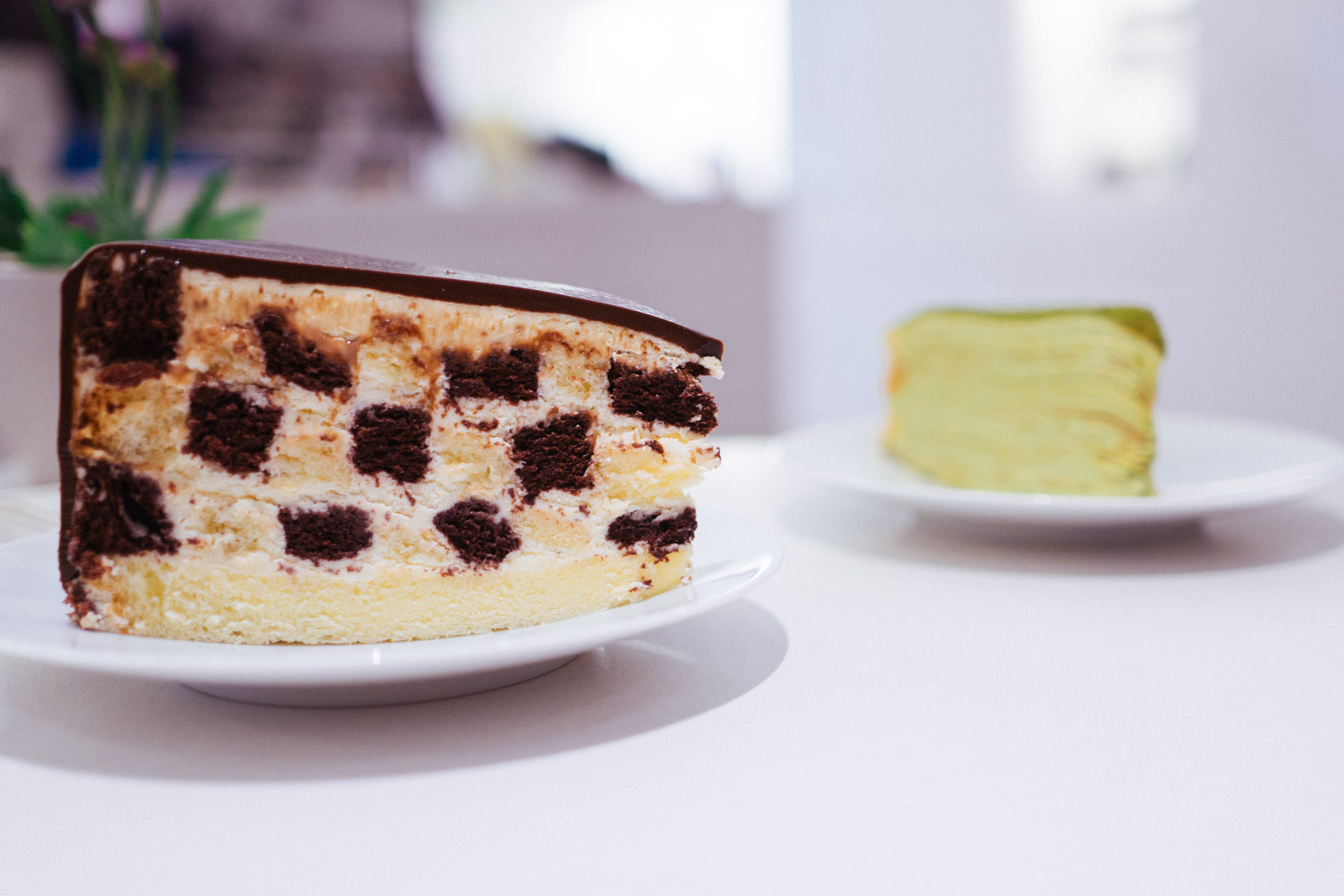 The checkers cake was moist with the perfect balance of chocolate and vanilla. The bottom layer is actually salted which tastes a little funny on its own, but totally works if you combine it with the rest of the layers and the dark chocolate ganache coating.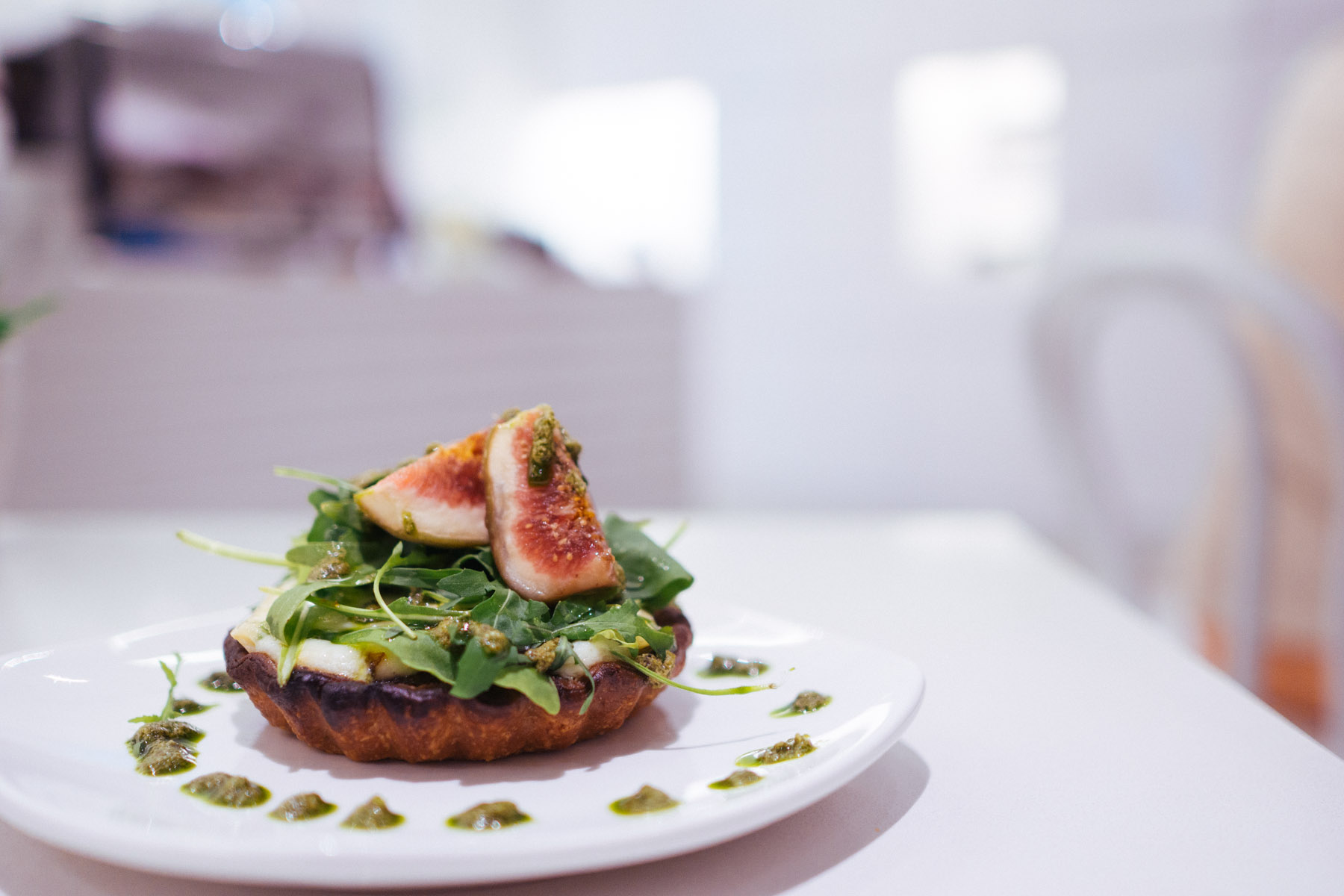 Brie & Fig Tart (S$15 SGD or $12 USD). I was on my worst briehaviour in Singapore and ate anything and everything I wanted to eat. This tart absolutely delicious. The combination of the brie, figs, brisee, pesto and onion jam were on point. My only complaint is the crust was overcooked – wait I'm being polite, it was actually burnt.

View Larger Map
1 Fullerton Road,
#01-10 Singapore
Singapore 049213 ‎
Click here for a list of all the locations. http://www.ladym.com/boutiques/
Asian, Brunch, Dessert, European, French, Japanese, Los Angeles, USA, Lunch, New York, USA, Singapore