That Food CRAY !!! The CRAYEST Savory Dishes of 2017 !!!
I can't believe it's already 2018. This year flew by real quick. Sticking to traditions, I'd like to share my yearly roundup of the BEST THINGS THAT ENTERED MY MOUTH in 2017! Last year was CRAY and I was fortunate enough to have visited 32 cities in 15 countries. Here are the 17 most memorable dishes I had in 2017. I'm hoping this list will inspire some of your travels. HAPPY NEW YEAR !!!
17. Mh Zh, Los Angeles
Mh Zh is a casual contemporary Israeli restaurant in Los Angeles. The block is hot and there's an endless mob of people trying to cop a table. The pan con tomate is the simplest, albeit tastiest thing ever – tender sweet slices of heirloom tomatoes on a layer of garlic labneh on a perfect slice of bread. The hummus is crack too.
3536 Sunset Blvd, Los Angeles, CA 90026, USA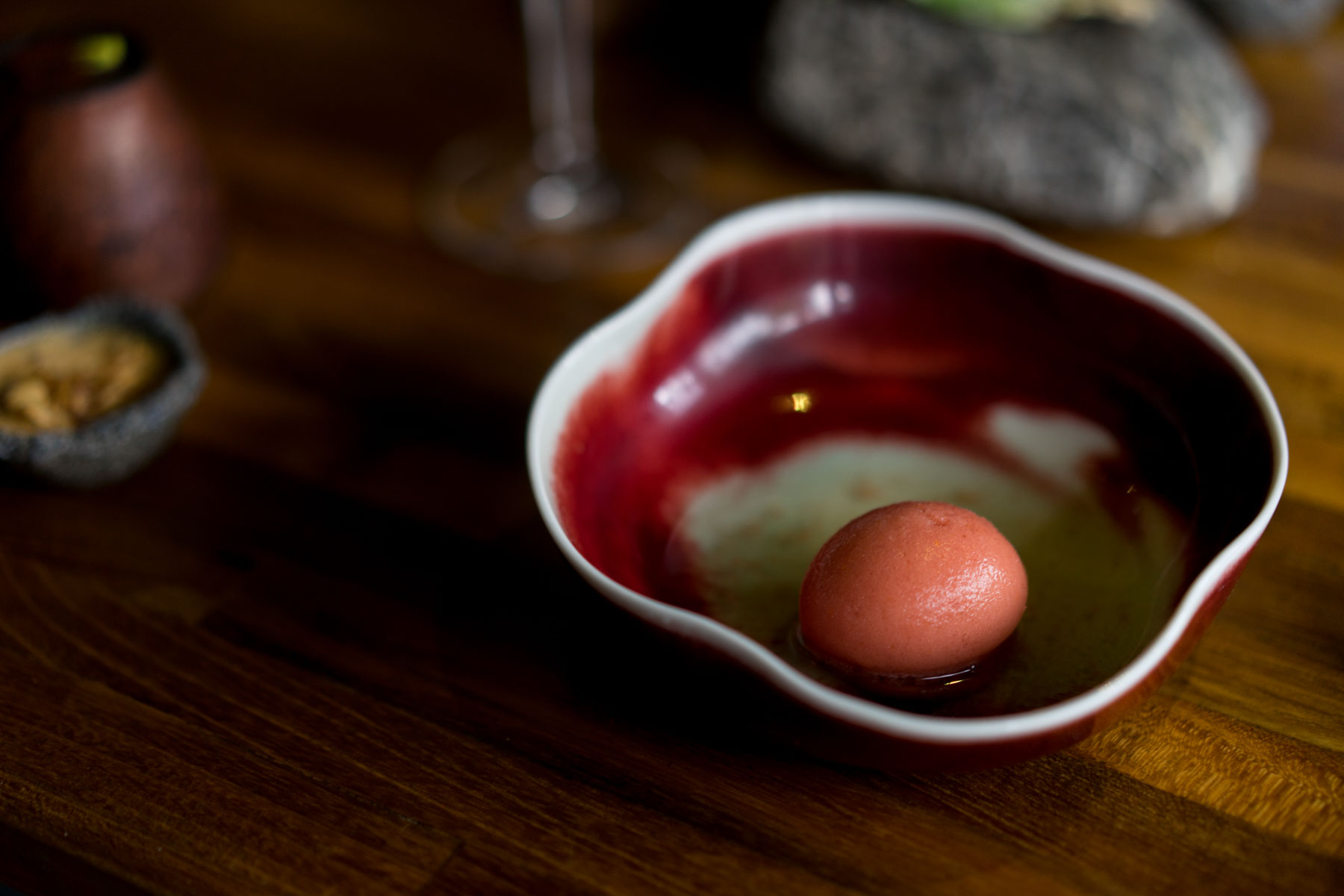 16. Restaurant Locavore, Bali
I was invited by the Indonesia tourism board on a culinary trip where we literally ate all day, every day for 2 weeks. The best meal we had was at Locavore, a restaurant in Ubud, Bali recognized as one of Asia's 50 Best Restaurants. Locavore prides itself on sourcing local produce offering an incredible 7-course seasonal menu. The dish I enjoyed the most was a tomato consomme served with a tomato sorbet. So simple, yet packed with flavor.
Jalan Dewisita No.10, Ubud, Kabupaten Gianyar, Bali 80571, Indonesia
p: +62 361 977733
w: locavore.co.id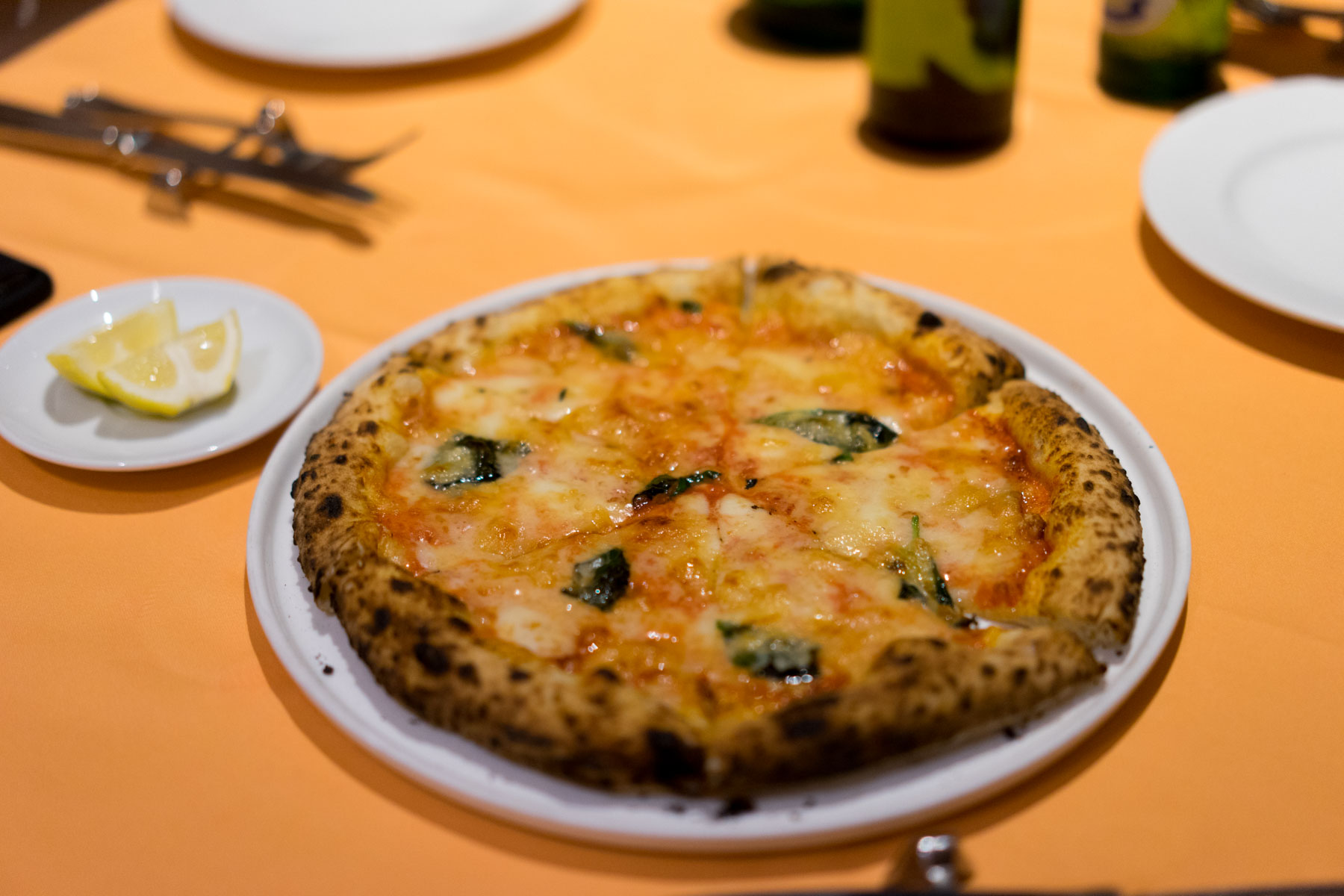 15. Piccolo Grande, Tokyo
I've been pretty lucky this year on the pizza front. The best pizza I've had is pretty much a toss-up between Piccolo Grande, Faggio, and Pizzeria Mozza. The pizza at Picco Grande is just like the way they make it in Italy. The pasta is on point here as well.
Japan, 〒106-0045 Tokyo, 港区Azabujuban, 3−7−2
p: +81 3-3457-0665
w: piccolo-grande.co.jp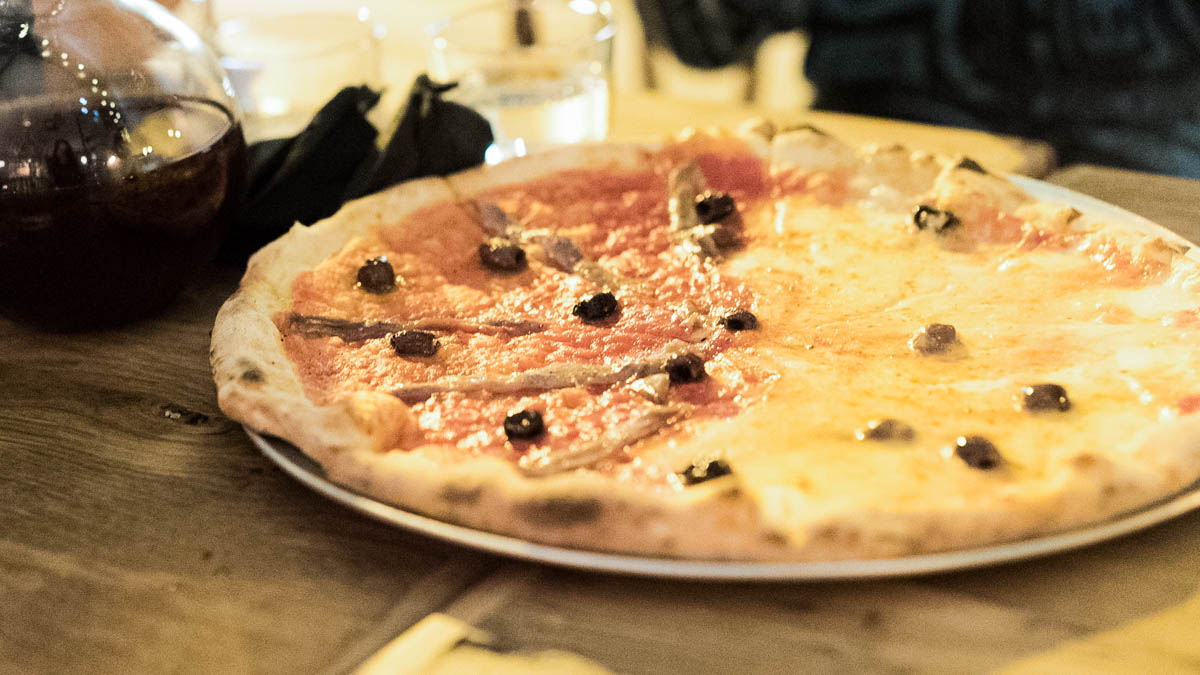 14. Faggio, Paris
I had the most incredible pizza in Paris at Faggio. Well technically I was eating at its sister restaurant, Pacchio, across the street, but we ordered a pizza from Faggio and they were kind enough to let us eat it at Pacchio. It was pizza perfection – thin yet crispy chewy crust topped with delicious French cheese and anchovies. I was super dark and the lighting wasn't great so the pic looks like poop.
72 Rue de Rochechouart, 75009 Paris, France
p: +33 1 40 37 44 02
w: faggio.fr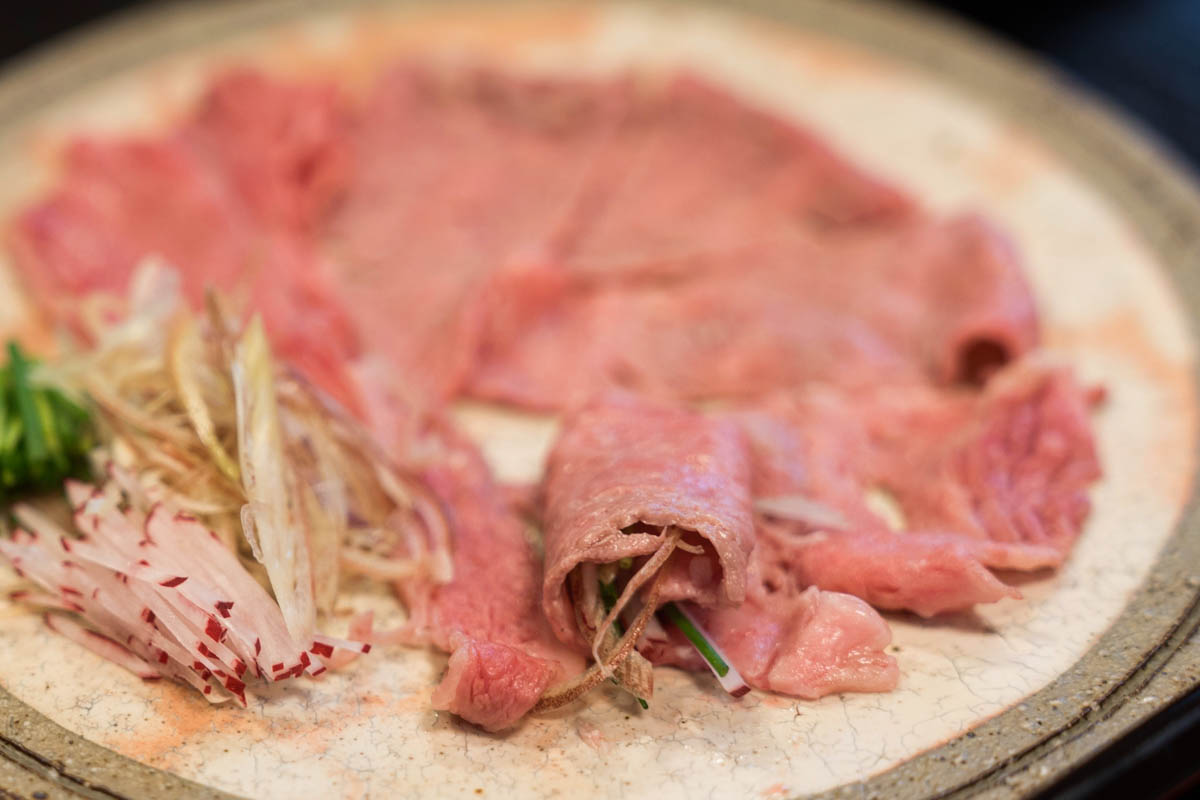 13. Michikusa Ryori Obana, Shiga
I was invited on a trip to Japan's Shiga Prefecture for an Omi Beef adventure where we literally ate premium Japanese beef all day, every day. During our trip, we had an amazing meal at Chef Fukutani's private restaurant, Michikusa Ryori Obana. Ryori-san made an amazing kaiseki meal with this beef shabu-shabu as the highlight. The beef was slowly cooked in 65°C natural Shiga spring water which allows the fat to be slowly rendered resulting in a perfectly medium-rare, tender, and flavorful AF slice of Omi Beef.
1078 Shigarakicho Koyama Koka Shiga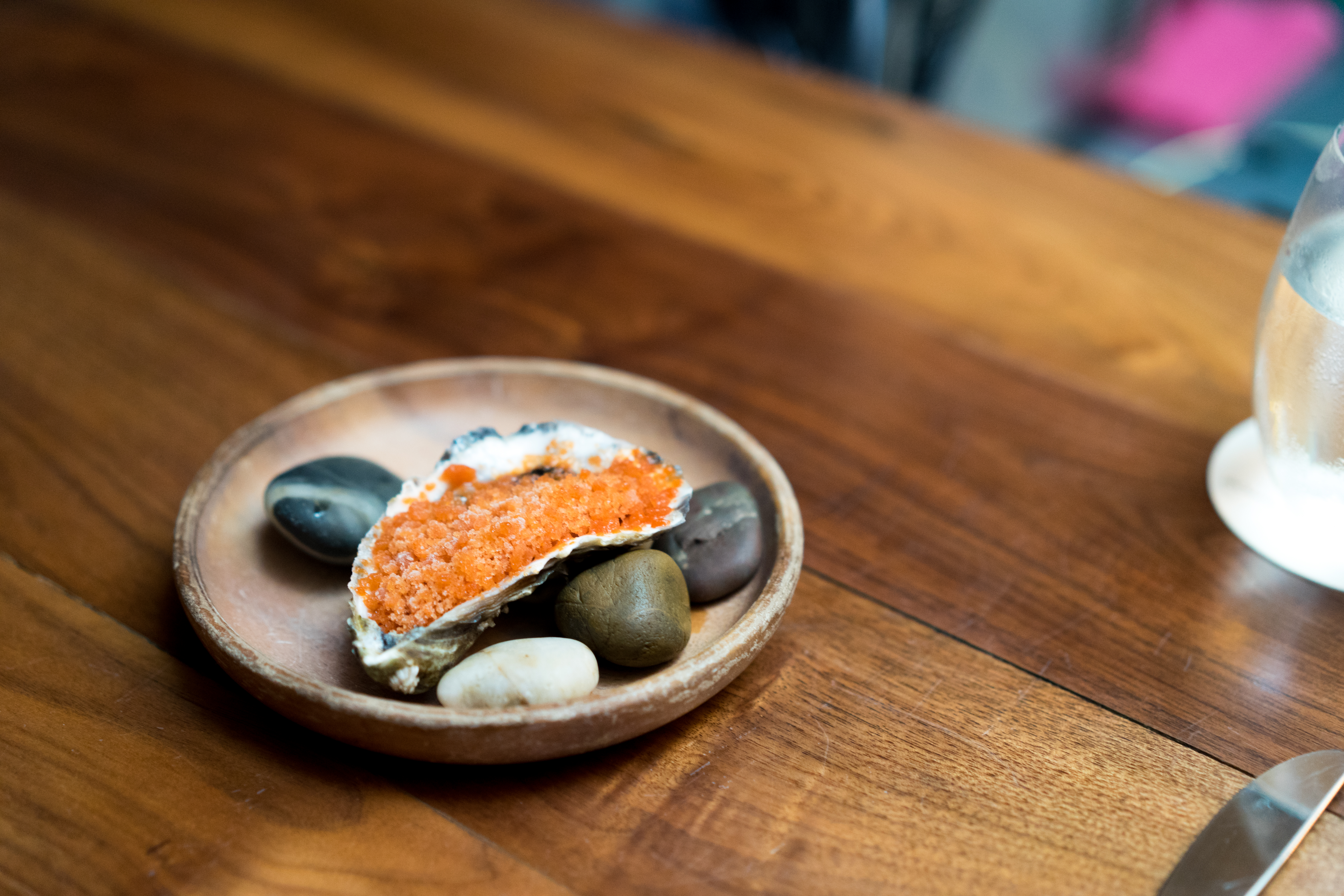 12. Cheek by Jowl, Singapore
Opened by Chef Rishi, Cheek by Jowl serves Australian food with a global influence. Chef Rishi draws inspiration from different cultures and showcases these flavors all on one plate. We went for lunch and the dishes that left a lasting impression included the oyster with smoked tomato granita and the smoked swordfish with sea grapes, mountain caviar, and kohlrabi broth.
21 Boon Tat St, Singapore 069620
p: +65 6221 1911
w: cheekbyjowl.com.sg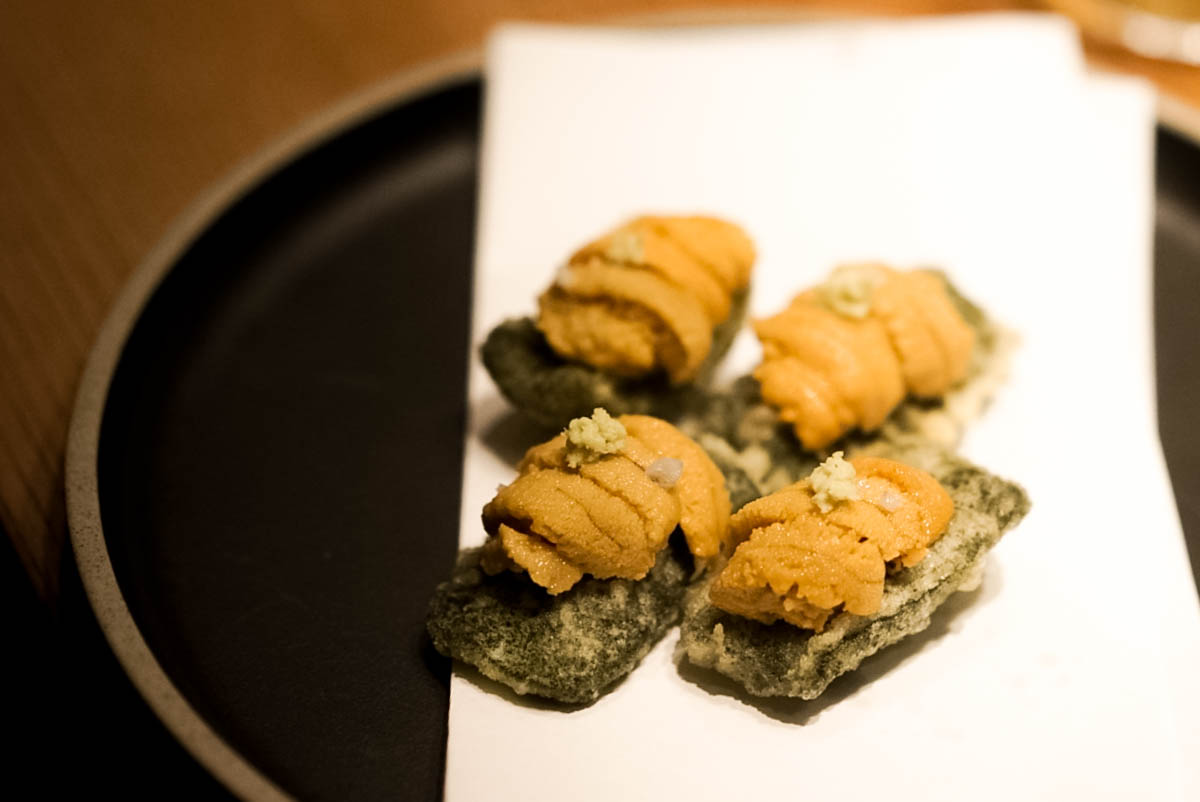 11. Ronin, Hong Kong
Ronin is an all-time favorite of mine. The menu changes almost daily, with some of the usual suspects that remain on the menu. Ronin always gets me with its UNI dishes! Most recently, I had Ronin's crispy nori-wrapped cuttlefish topped with fresh uni!
8 On Wo Lane, Ground floor, Sheung Wan
w: roninhk.com
p: +852 2547 5263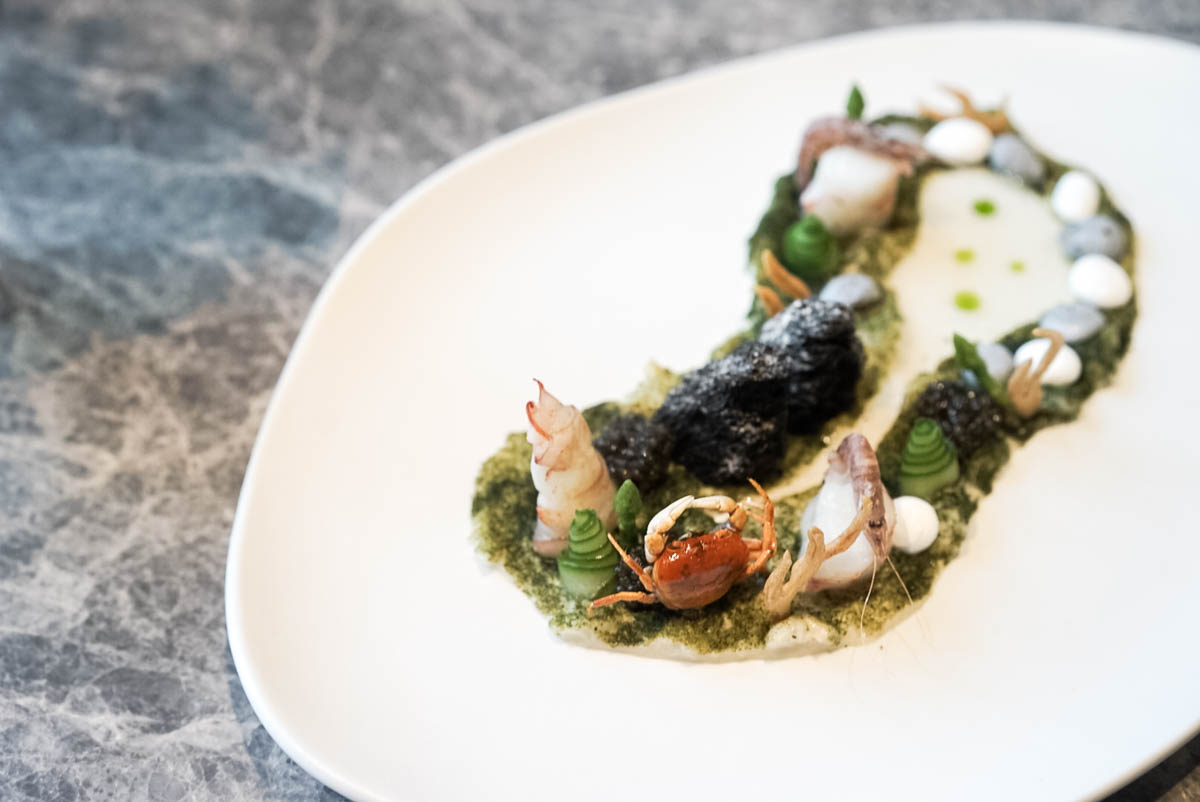 10. VEA Restaurant & Lounge x Margarita Forés, Hong Kong
I attended a four hands tasting hosted by Chef Vicky Cheng and Chef Margarita Fores at VEA Restaurant & Lounge. Chef Vicky is known for his innovative French cuisine with an Asian twist. Chef Forés specializes in Italian cuisine utilizing Filipino ingredients and was named Asia's Best Female Chef in 2016. Together, they prepared next level dishes including Margarita's modern interpretation of a classic Filipino dish, sisig and Vicky's "life of a jungle" dish which resembled a terrarium consisting of juvenile mud crab, langoustine, and caviar.
29 & 30/F, 198 Wellington Street, Central
p: +852 2711 8639
w: vea.hk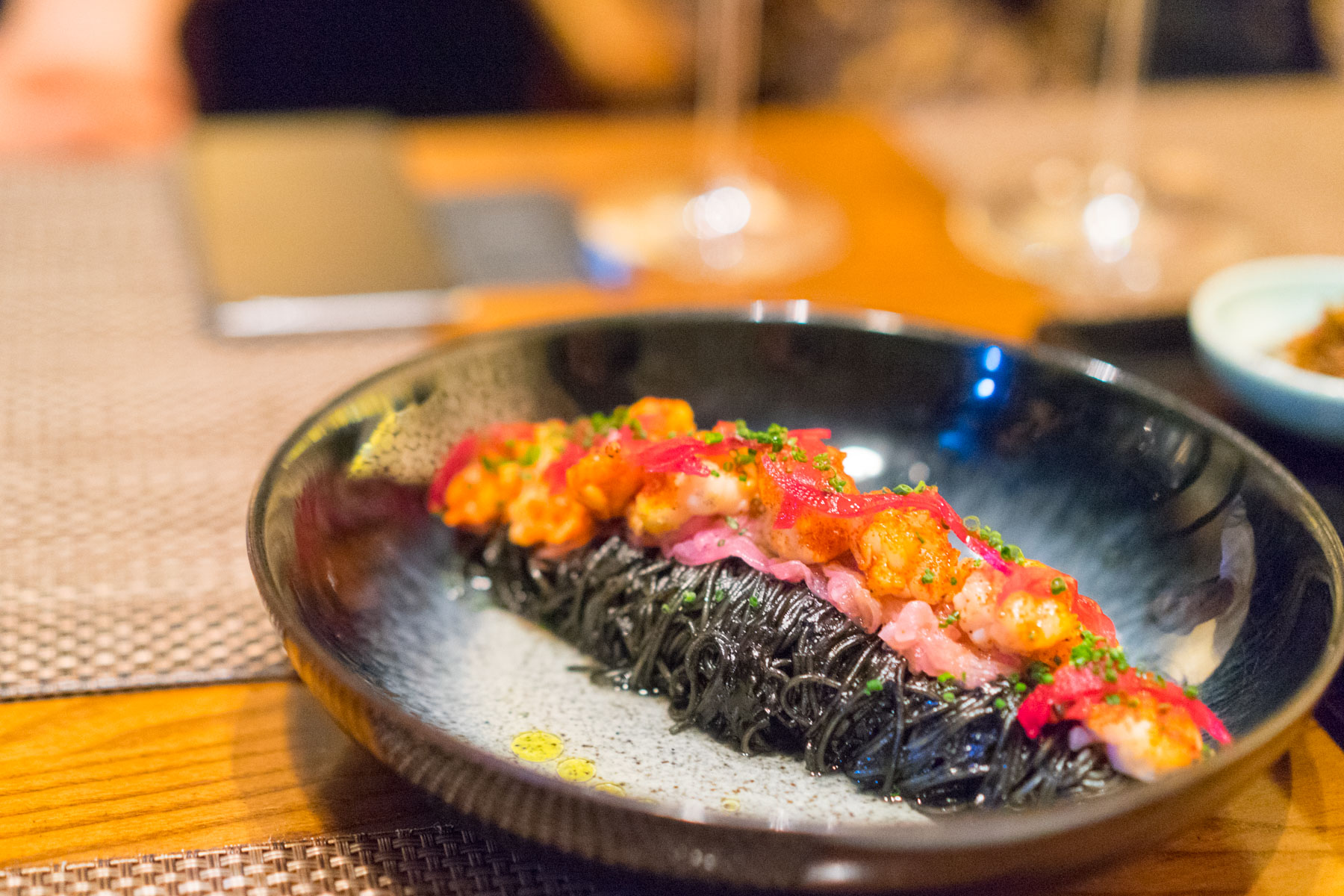 9. Mingles, Seoul
Mingles is a One Michelin Star Restaurant in Seoul known for its progressive interpretation of traditional Korean cuisine. Mingles' goal is to show their diners "a new way of Korean cuisine," creating dishes like "Summer Eggs." It's made with cooked egg yolk, chorizo, and green beans topped with an egg white and cauliflower foam and their signature "Jang Noodles," capellini pasta topped with charcoal grilled seasonal seafood made from doenjang, green algae, soy sauce, and squid ink. The sauce is additionally seasoned with anchovy stock, dashi, and coconut-lemongrass cream.
757 Seolleung-ro, Nonhyeon-dong, Gangnam-gu, Seoul, South Korea
p: +82 2-515-7306
w: restaurant-mingles.com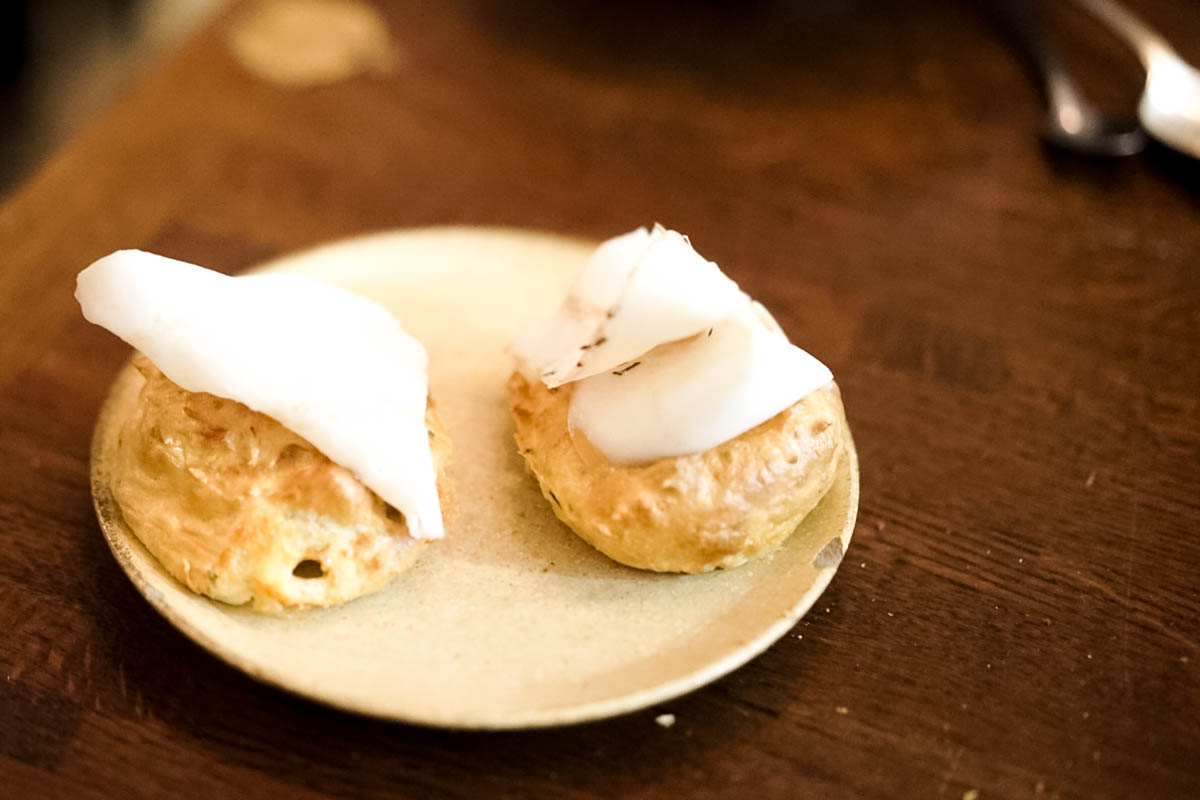 8. Le Grand Bain, Paris
I was in Paris for less than 24 hours en route from Marrakech to Hong Kong. I only had time for one meal and my homie Wu Yue hooked me up real good. He took me to an amazing restaurant/wine bar called Le Grand Bain in Belleville. The restaurant serves small French dishes with Japanese nuances. We had the most AMAZING melt-in-your-mouth Lardo Gougère, a French savory choux pastry made with cheese! The thinly sliced lardo was placed atop the piping hot cheesy gougère. It was f*cking delicious.
14 Rue Denoyez, 75020 Paris, France
p: +33 9 83 02 72 02
w: legrandbainparis.com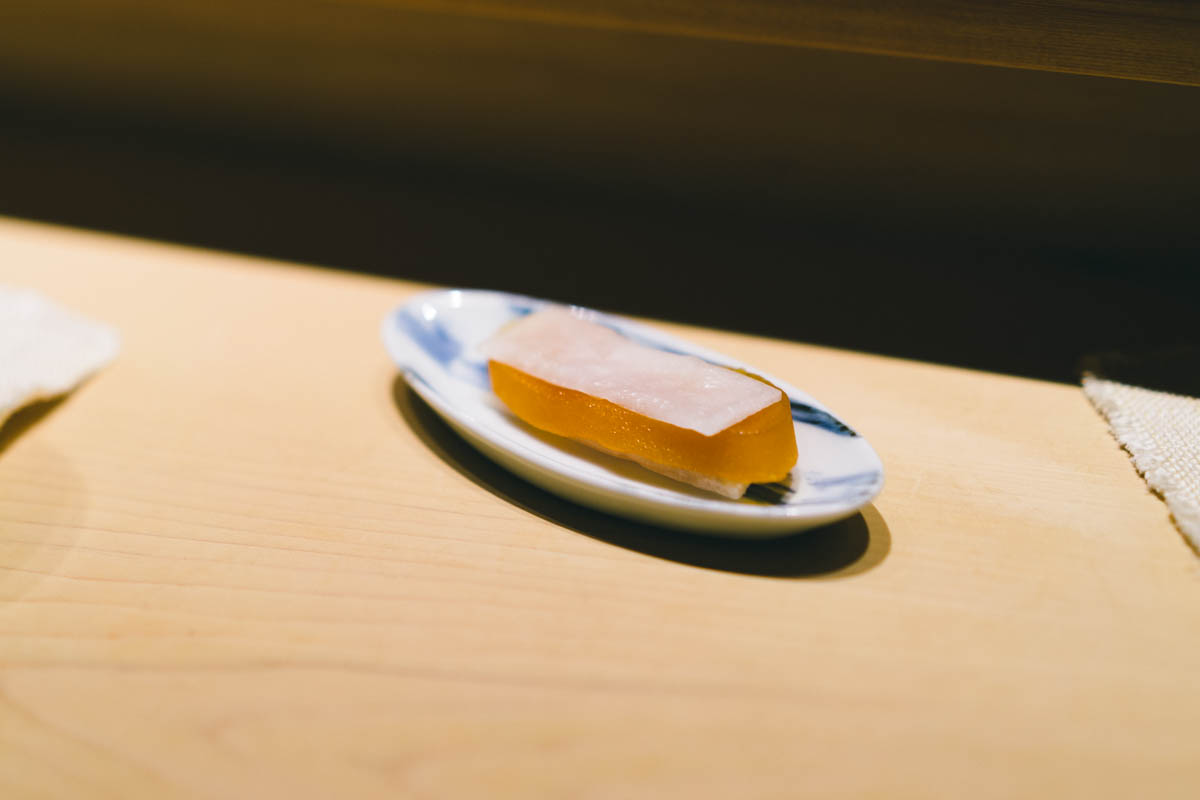 7. Sushi Shin, Tokyo
Sushi Shin is a One Michelin Star sushi restaurant in Tokyo. Unlike Sushi Shin's Michelin-star competitors, Chef Shintaro Shin Suzuki doesn't have a lavish resume or come from a family of sushi chefs. His experience is gained from market research, trying hundreds of new and popular sushi restaurants in pursuit of perfecting his own technique. His methods are quite unique in comparison to traditional sushi restaurants. The highlights from this meal were abalone served with abalone liver sauce and bottarga sandwiched between thin rice cakes.
4 Chome-18-20 Nishiazabu, Minato, Tokyo 106-0031, Japan
p: +81 3-5485-0031
w: sushi-shin.com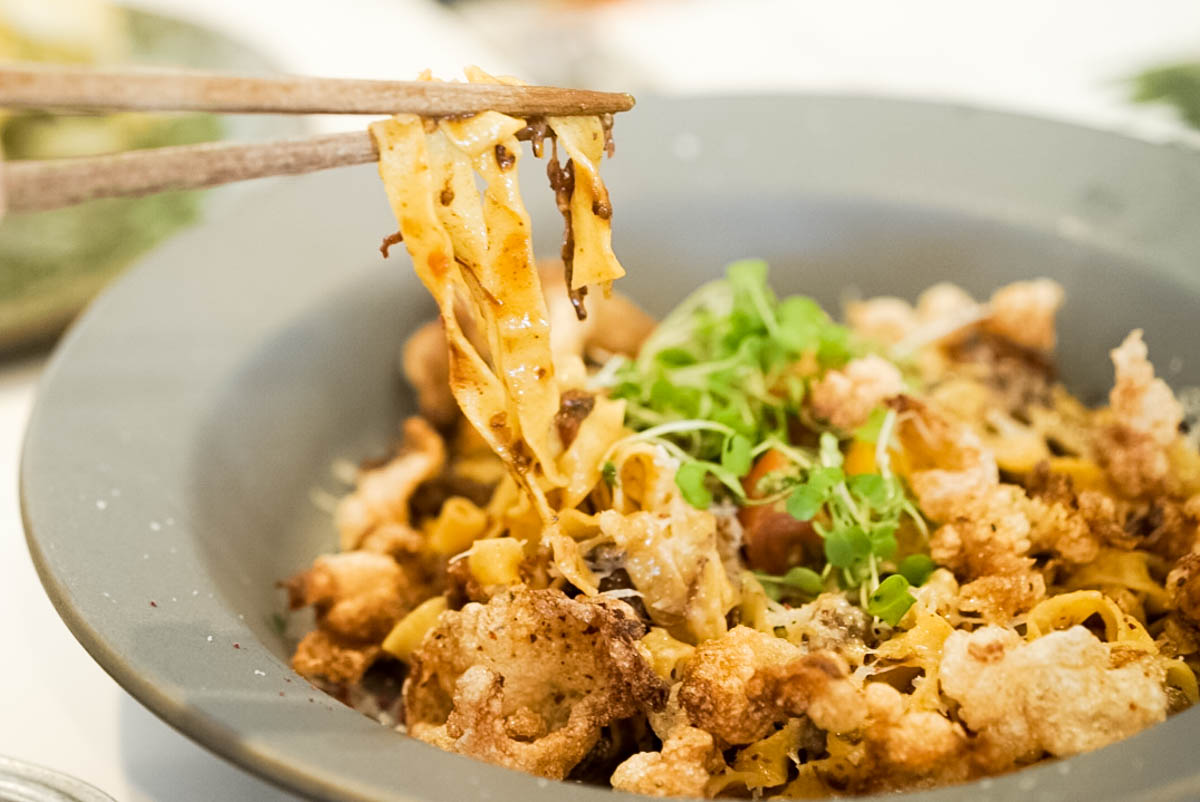 6. Baroo, Los Angeles
My new go-to spot in Los Angeles is Baroo, an unconventional Korean experimental kitchen. I was a little confused when I first walked into Baroo as the decor and service are super casual, but the food is next level. I can't stop thinking about Baroo's ragu with handmade pasta and caramel corn cappuccino.
5706 Santa Monica Blvd, Los Angeles, CA 90038, USA
p: +1 323-929-9288
w: baroola.strikingly.com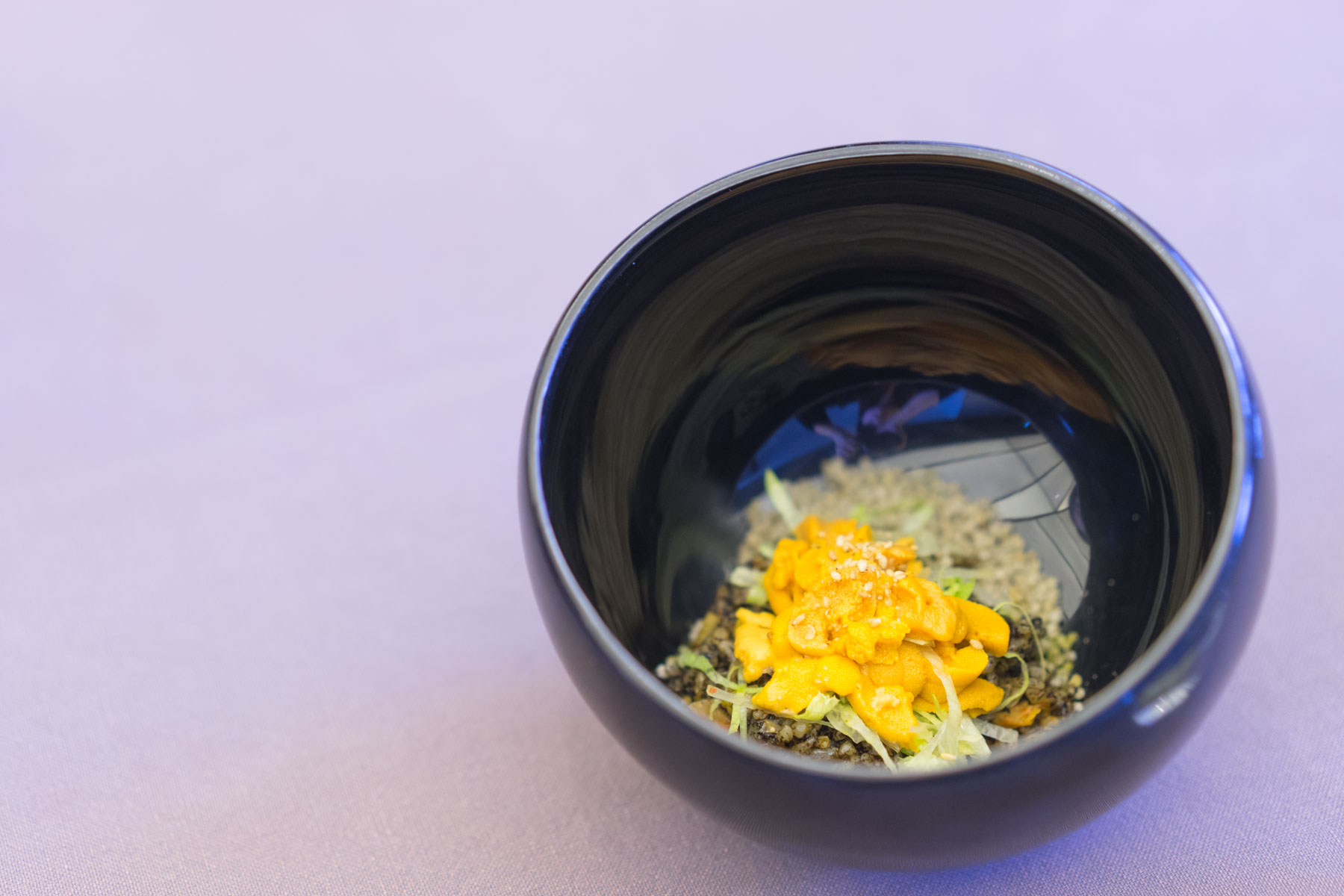 5. Jungsik Dang, Seoul
Jungsik Dang is a modern Korean Two Michelin Star restaurant in Seoul, founded by Chef Jung Sik Yim. Jungsik is also known for being the pioneer behind molecular Korean food, carving out his own genre of "new Korean cuisine." The signature octopus with gochujang aioli was one of the best octopus dishes I've ever had. The uni with fried mullet and mushroom with poached egg were both incredible as well.
11 Seolleung-ro 158-gil, Cheongdam-dong, Gangnam-gu, Seoul, South Korea
p: +82 2-517-4654
w: jungsik.kr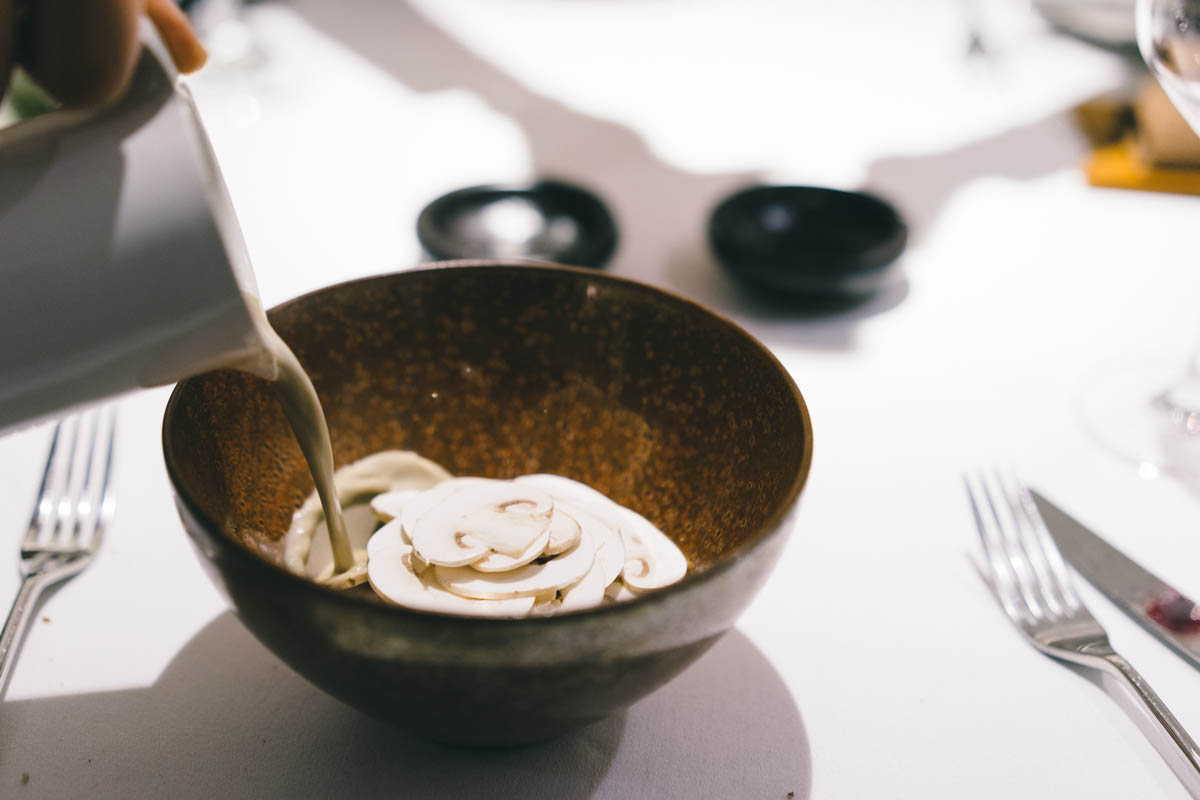 4. Sublime, Tokyo
Sublime is a One Michelin Star restaurant serving Chef Junichi Kato's innovative version of French food with a Japanese twist. Sublime offers a 12-course set menu that changes seasonally. Everything we ate was amazing, but the mushroom soup made with sautéed mushrooms and fresh mushrooms atop of a perfectly poached egg was incredible. I loved it so MUSH.
3-3-9 Higashi Azabu, Minato-ku, Tokyo, Annex Azabujuban 1F
p: 03-5570-9888
w: sublime.tokyo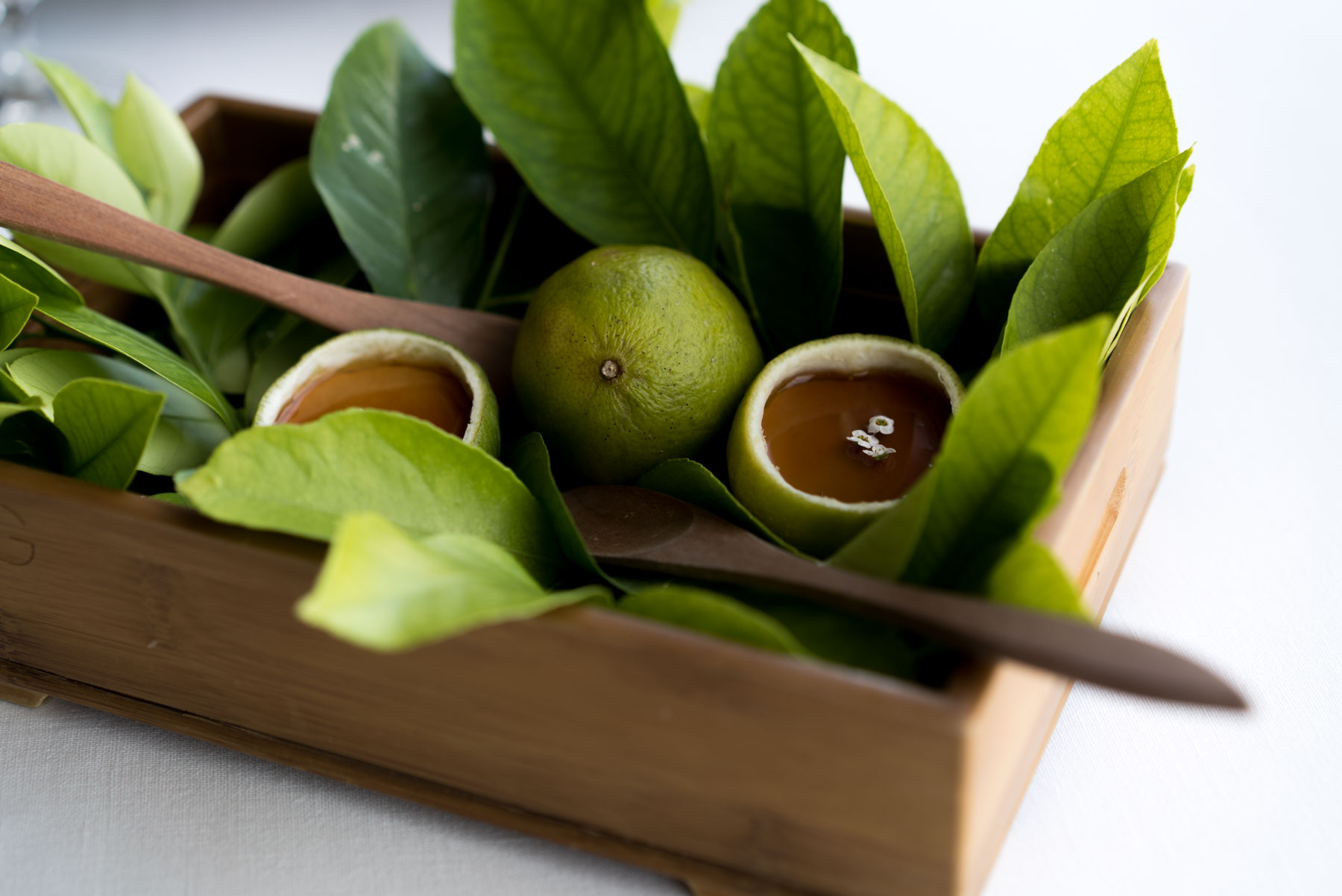 3. Azurmendi, Larrabetzu
Azurmendi was one of the most memorable dining experiences I've ever had. From the moment we arrived and saw this incredible glass-enclosed 3 Michelin Star restaurant, it was a given we'd be in for a treat. The service and approach to food were unique and to build something off the beaten path allows them to do some incredible things including having their own greenhouse and research center.
The meal started off with a picnic basket filled with a selection of welcome bites in the restaurant's "garden." We were then guided to the kitchen where we were given a glimpse of all the magic happening and met Chef Eneko Atxa. Froom there, we headed to the "greenhouse" where we sampled more Basque amuse bouches. After the tour, we were seated at our table in the glass balcony where we enjoyed a 13-course meal consisting of oyster tartare, uni, and garlic mushroom "noodles." My favorite was the Limón Grass and Vermouth filled with creamy foie gras, and topped with honey-like vermouth. If you get a chance… GO !!!
Legina Auzoa, s/n, 48195 Larrabetzu, BI, Spain
p: +34 944 55 83 59
w: azurmendi.restaurant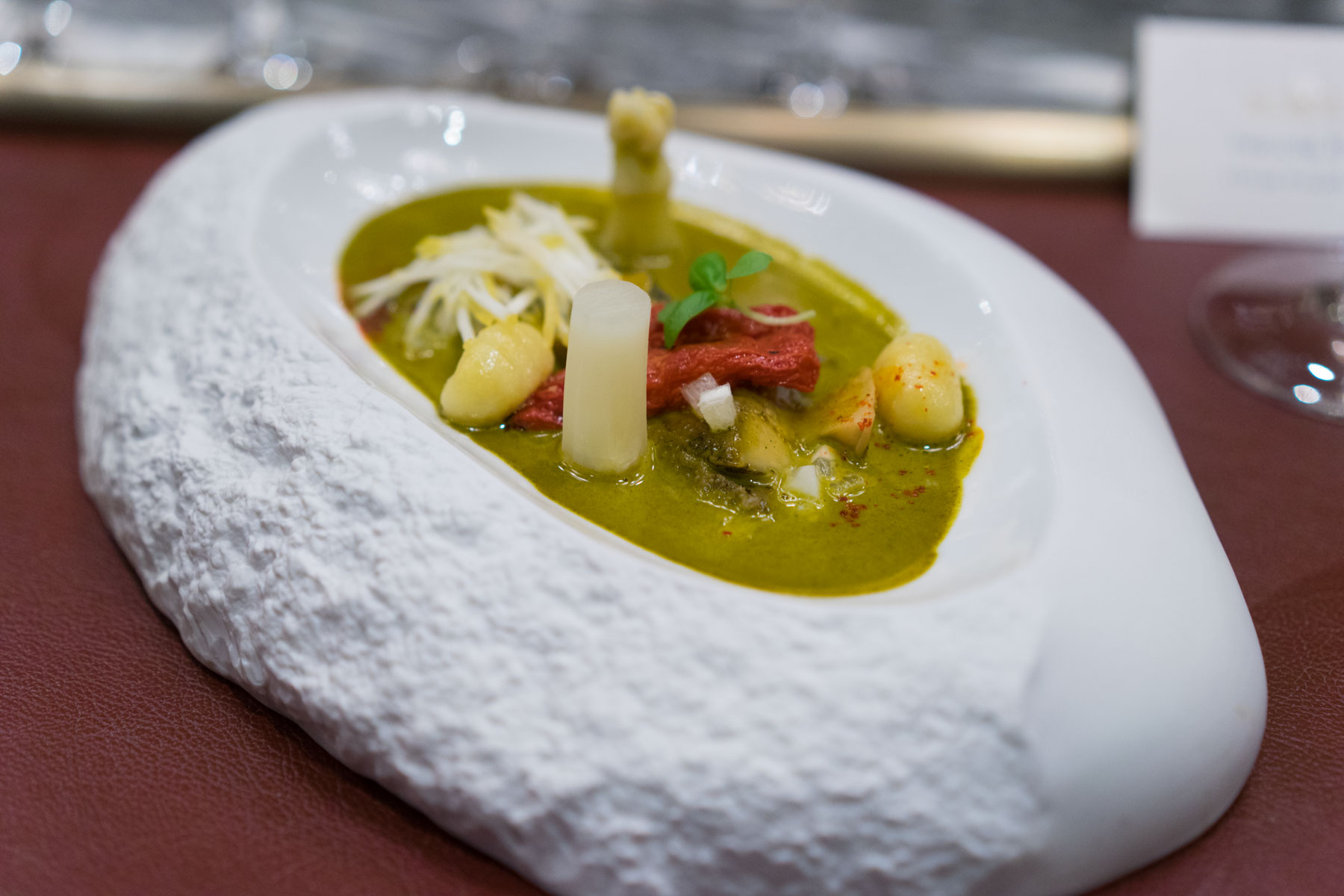 2. SUGALABO at Krug Room Mandarin Oriental, Hong Kong
I was invited to The Krug Room at the Mandarin Oriental for a special lunch prepared by Chef Yosuke Suga, founder of SUGALABO in Tokyo. The meal started with incredible amuse bouches including "ham sushi" made of extremely thin slices of Japanese "Parma" ham. The karasumi (Japanese bottarga) macaron, slow cooked onion wrapped in puff pastry, and abalone with abalone liver sauce and white asparagus was to die for as well.
5 Connaught Rd Central, Central
w: mandarinoriental.com / sugalabo.com
p: +852 2825 4014
1. Restaurante Martin Berasategui, San Sebastián
If you're in the Basque region, be sure to make a reservation at the 3 Michelin Star Resaurante Martin Berasategui. This was another unforgettable meal filled with dishes that only a genius could think of. I highly recommend "The Great Tasting Menu" which highlights Chef Berasategui's GOAT dishes. I can't stop thinking about the Mille-Feuille of Smoked Eel layered with foie gras, spring onions, and green apple, as well as the Galo Celta Galacian Egg, served in a citrus chicken stalk with salted asparagus.
Loidi Kalea, 4, 20160 Lasarte-Oria, Gipuzkoa, Spain
w: martinberasategui.com
p: +34 943 36 64 71
Amsterdam, Netherlands, Bali, Indonesia, Hong Kong, Kyoto, Japan, London, England, Los Angeles, USA, Paris, France, Seoul, South Korea, Shanghai, China, Shanghai, China, Singapore, Tokyo, Japan