That Food CRAY !!! The CRAYEST Savory Dishes of 2016 !!!
HAPPY NEW YEAR! It's that time of the year again. Following on That Food Cray !!! new year's traditions, we're going to throw it back, selecting the most memorable dishes of 2016. Like every other year, I've gone HAM on food so making this list was not an easy. Here's a list of 16 of the best savory dishes I've had this year!
16. Supernormal, Melbourne
Supernormal is a restaurant is Melbourne, Australia serving a mashup of Asian-inspired dishes. Conceptualized by Melbourne's culinary genius, Chef Andrew McConnell, he strives to prepare familiar dishes with roots in Asia that have been #turntup using premium ingredients. The result is a melting pot of flavors and modern cooking techniques. The Duck Bao was on a whole 'nother level – twice cooked served with vinegar, plum sauce, and pillowy soft buns. We noticed that the duck leg seemed to be missing that fatty glistening shine from its skin. It looked almost like it had been dipped in chocolate. We were curious and asked our waitress what was up with the skin. She told us that the skin was actually removed and coated with a mixture of soy sauce, yellow bean paste, and flour!
180 Flinders Ln, Melbourne VIC 3000, Australia
w: supernormal.net.au
p: +61 3 9650 8688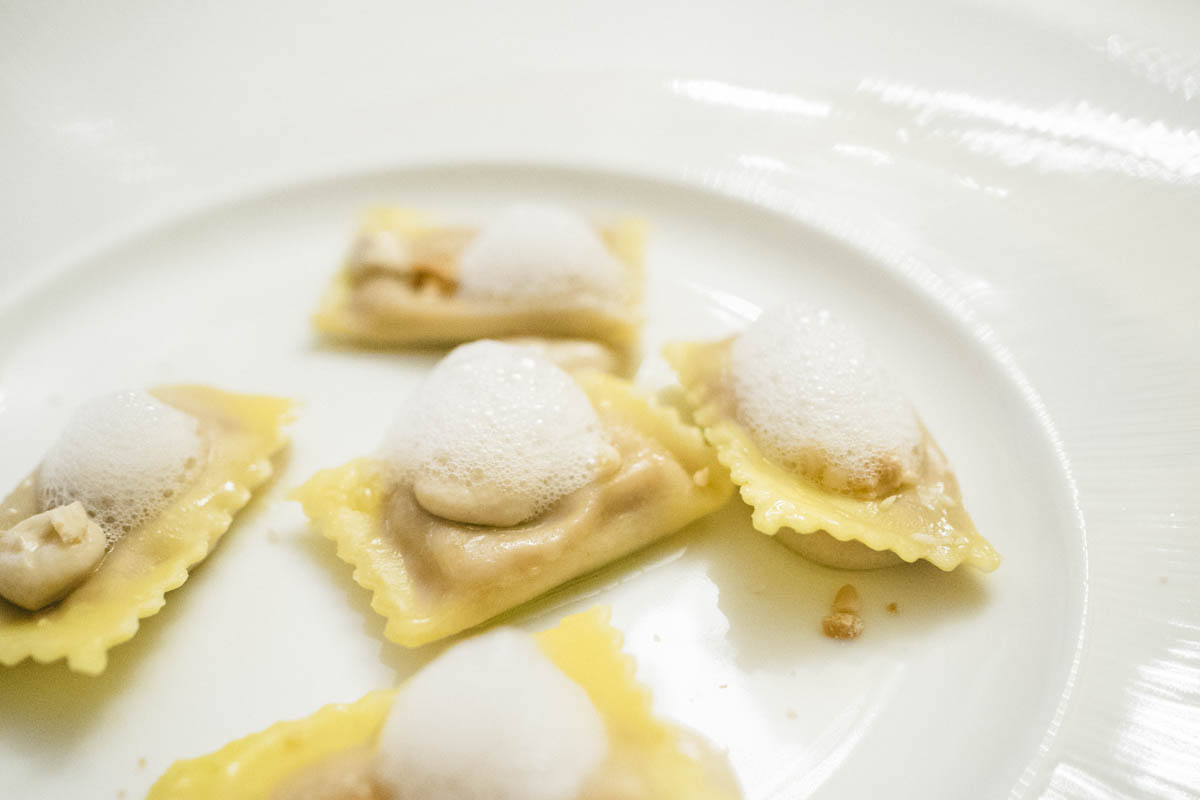 15. Relais La Suvera, Siena
Relais La Suvera's is a castle turned boutique hotel in Siena, Italy. Surrounded by Tuscan farms and markets, La Suvera's restaurant, Oliviera, offers its guests an authentic menu curated by Chef Simone Acquarelli. The menu highlights seasonal Italian ingredients and elevates traditional Italian cooking. We had an incredible 8-course meal prepared by Chef Acquarelli himself. We started with a light, creamy and subtle garlic panna cotta topped with basil oil and tomato gazpacho. Next, we had an amazing dish of foie gras, foie gras mousse, and a sweet cherry sauce. My favorites were the two pasta dishes, radicchio ravioli with walnut pesto and crunchy toasted walnuts and the capellini with suckling pig sauce, sour butter, and sage snow. Both were to die for !!!
Via della Suvera, 53030 Pievescola SI, Italy
w: lasuvera.it
p: +39 0577 960300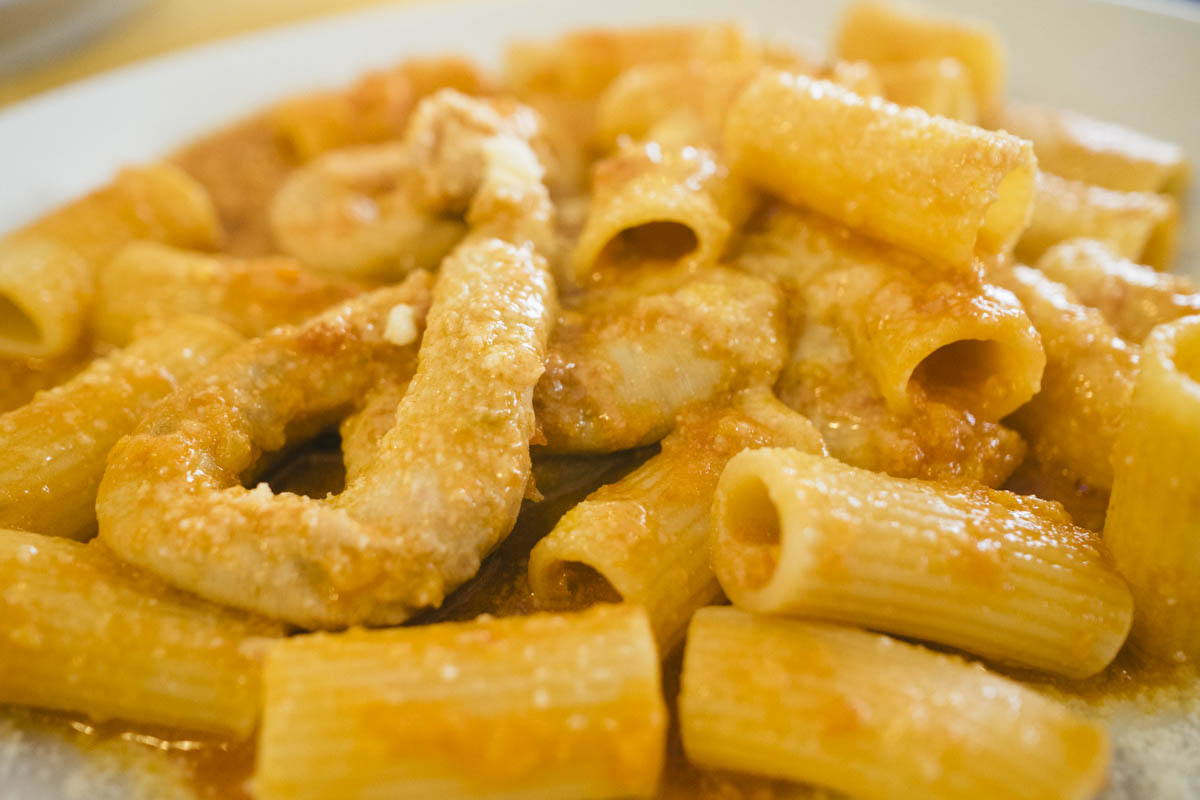 14. Piatto Romano, Rome
When in Rome, do eat as the Romans do eat… Since Rome is known to be Italy's undisputed offal capital, finding the city's best offal dishes was a major priority. Piatto Romano is an authentic Roman restaurant serving simple, rustic, and classic Roman food. Try some of their signature offal dishes including the lamb's sweetbreads or their legendary rigatoni con la pajata! This stuff is crack, perfectly cooked rigatoni pasta with tasty milk-fed lamb intestines cooked in a fresh tomato sauce.
Via Giovanni Battista Bodoni, 62, 00153 Roma, Italy
w: piattoromano.com
p: +39 06 6401 4447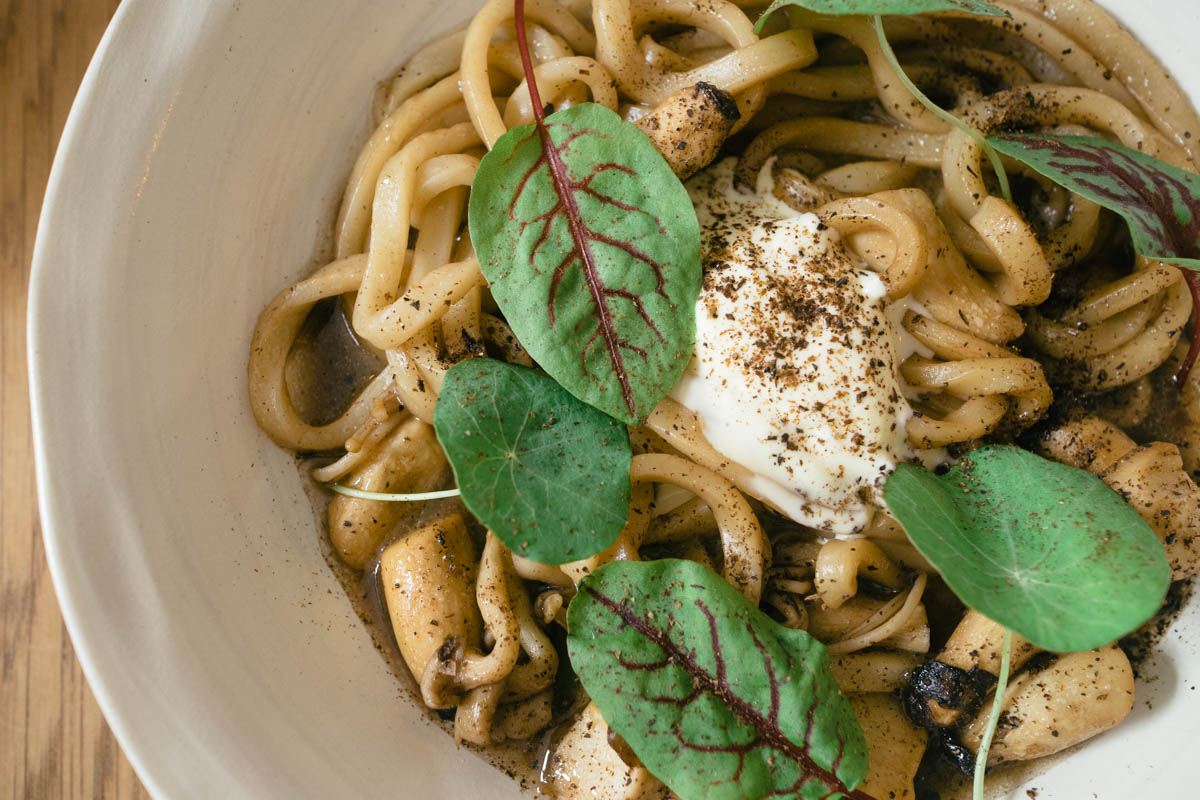 13. Edition Coffee Roasters, Sydney
Edition Coffee Roasters is a small humble café in Sydney's Darlinghurst district. Influenced by contemporary Nordic and Japanese cuisine, the menu consists of things like Danish smørrebrød, Noma-inspired mushroom udon noodles, Swedish fisksoppa soup and the "Yakuza's breakfast," which are fluffy AF matcha hotcakes. I still dream of the "Mushroom Pond" with perfectly cooked chewy udon noodles served in a umami-packed mushroom consommé topped with enoki, shimeji, oyster and Portobello mushrooms topped with a quenelle of crème fraîche.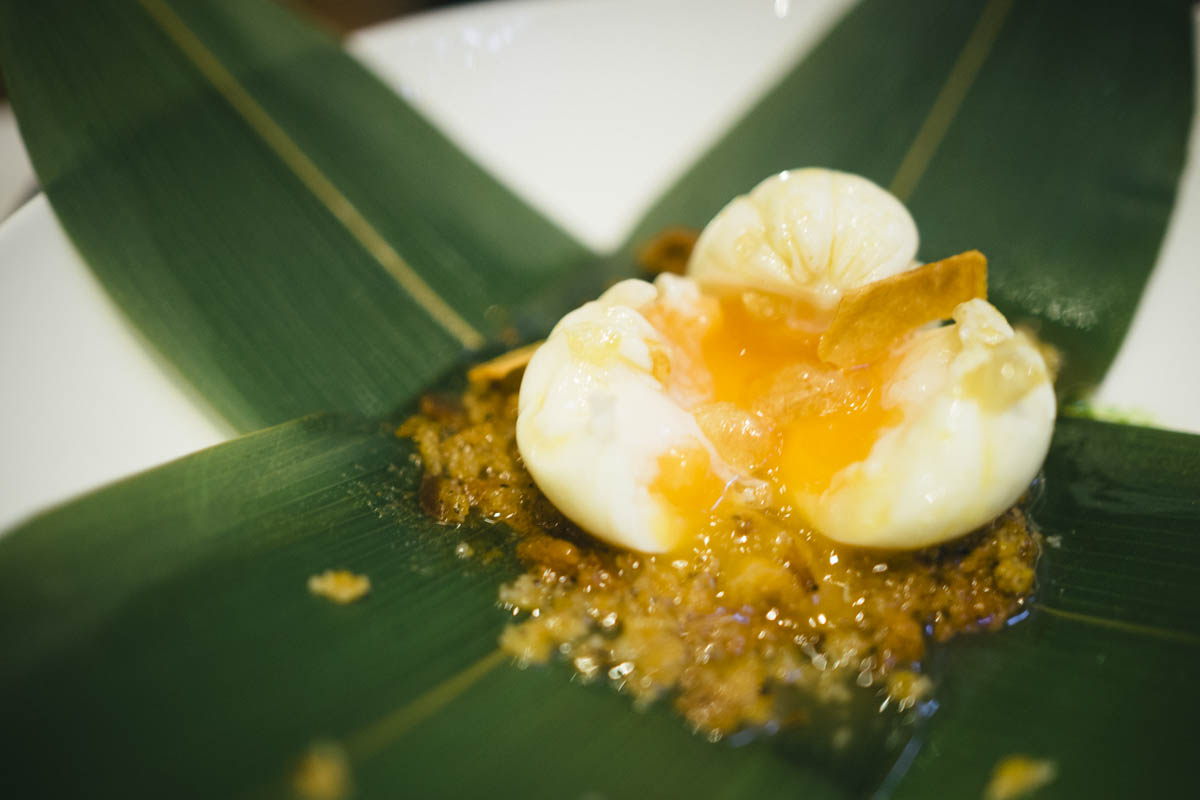 12. Ametsa with Arzak Instruction, London
Ametsa with Arzak Instruction is located in COMO The Halkin Hotel in London. The restaurant has earned one Michelin star and is rooted in the traditions of "New Basque Cuisine." Ametsa takes traditional techniques and flavor profiles with a progressive twist. The Heuvo Enhojado or "Egg in Leaf" was unreal consisting of a perfectly poached egg with Spanish sausage and ham consommé.
Halkin Street, London, SW1X 7DJ
e. [email protected]
p. +44 020 7333 1234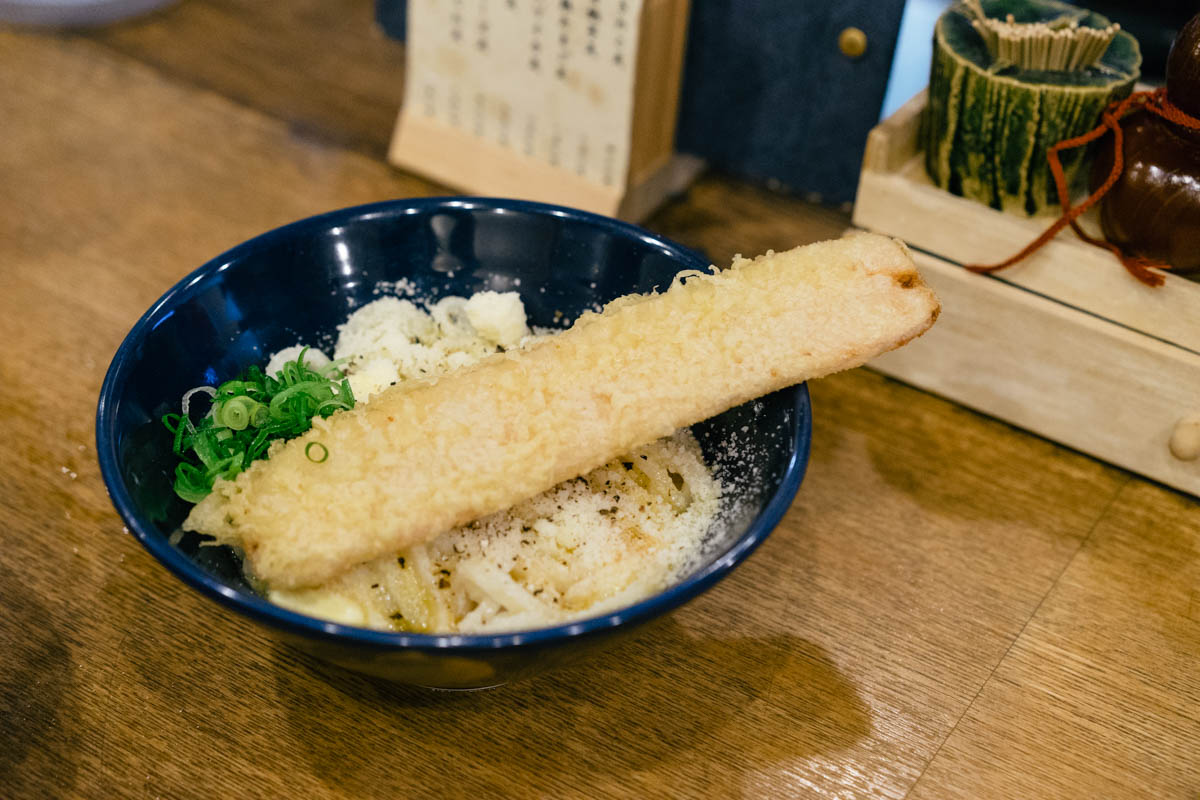 11. Shin Udon 慎, Tokyo
Shin is a Udon-centric shop located in Tokyo's Shinjuku district. The restaurant is cozy, with about six counter seats and two small tables. Try to sit at the bar so you can see all the chefs in action. The buckwheat noodles are prepared in-house and made to order. If you peep through the window or sit at the far left of the bar, you can see dough being rolled out and fed through the noodle cutting machine. The menu is comprehensive, filled with pages on pages of cold or hot versions, with toppings such as tempura, mentaiko, beef, pork, eggs and more. The BACON & EGG UDON is genius – udon noodles smothered in rich egg yolk, Parmesan cheese, black pepper and green onions topped with a giant strip of BACON TEMPURA.
2 151 0053, 2 Chome-20-16 Yoyogi, Shibuya, Tokyo 151-0053, Japan (Shinjuku Station, Exit 6)
p: +81 3-6276-7816 (no reserations)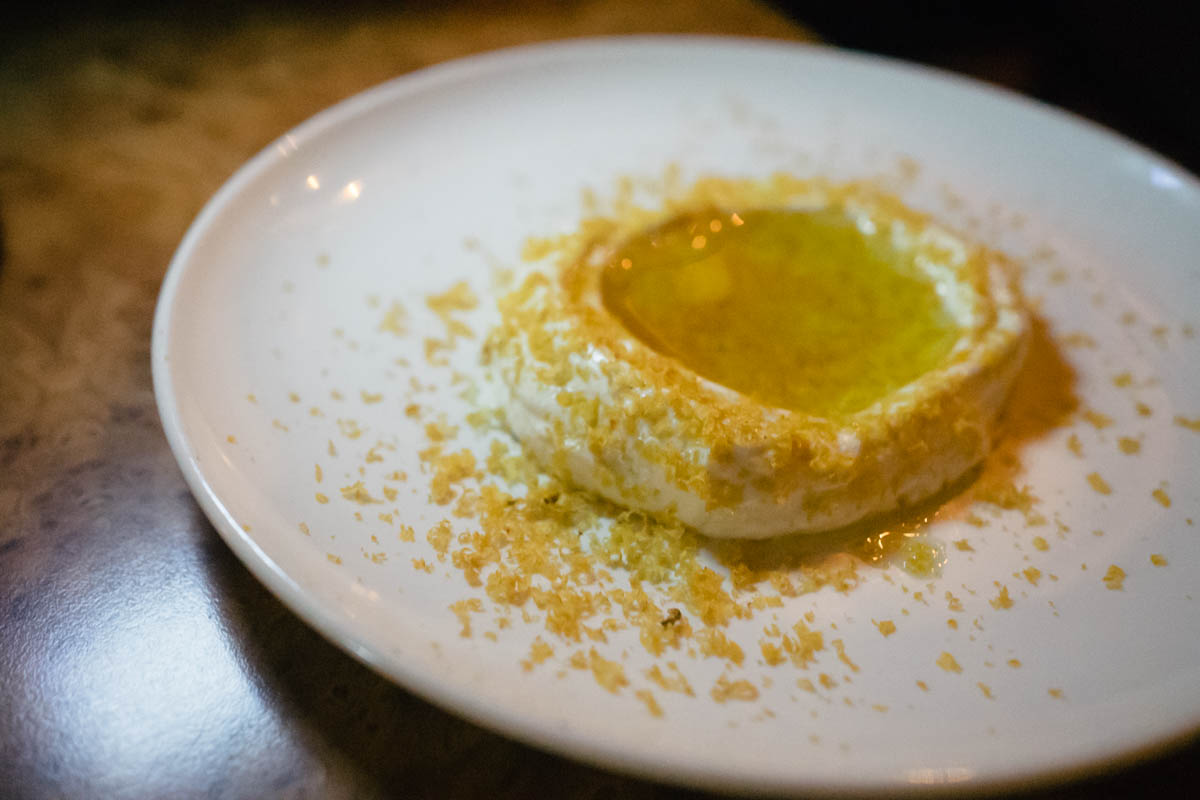 10. 10 William Street, Sydney
10 William Street is a tiny restaurant and wine bar down under in Sydney's Paddington district. The wine list is extensive and changes seasonally. The food menu is simple and straight forward, a one-pager consisting of small sharing plates, with no more than four main ingredients describing each dish. This is actually where my obsession with bottarga (cured fish roe) started. They have a legit whipped "bottarga" served with a freshly baked salted pretzel. The dip is essentially a creamy bottarga dip with a similar consistency to hummus. It's hard to explain, but it's absolutely delicious. Here's the recipe if you're a bottarga fanatic like I am!
10 William Street, Paddington, NSW, 2021
p: 02 9360 3310 (no reservations)
e: [email protected]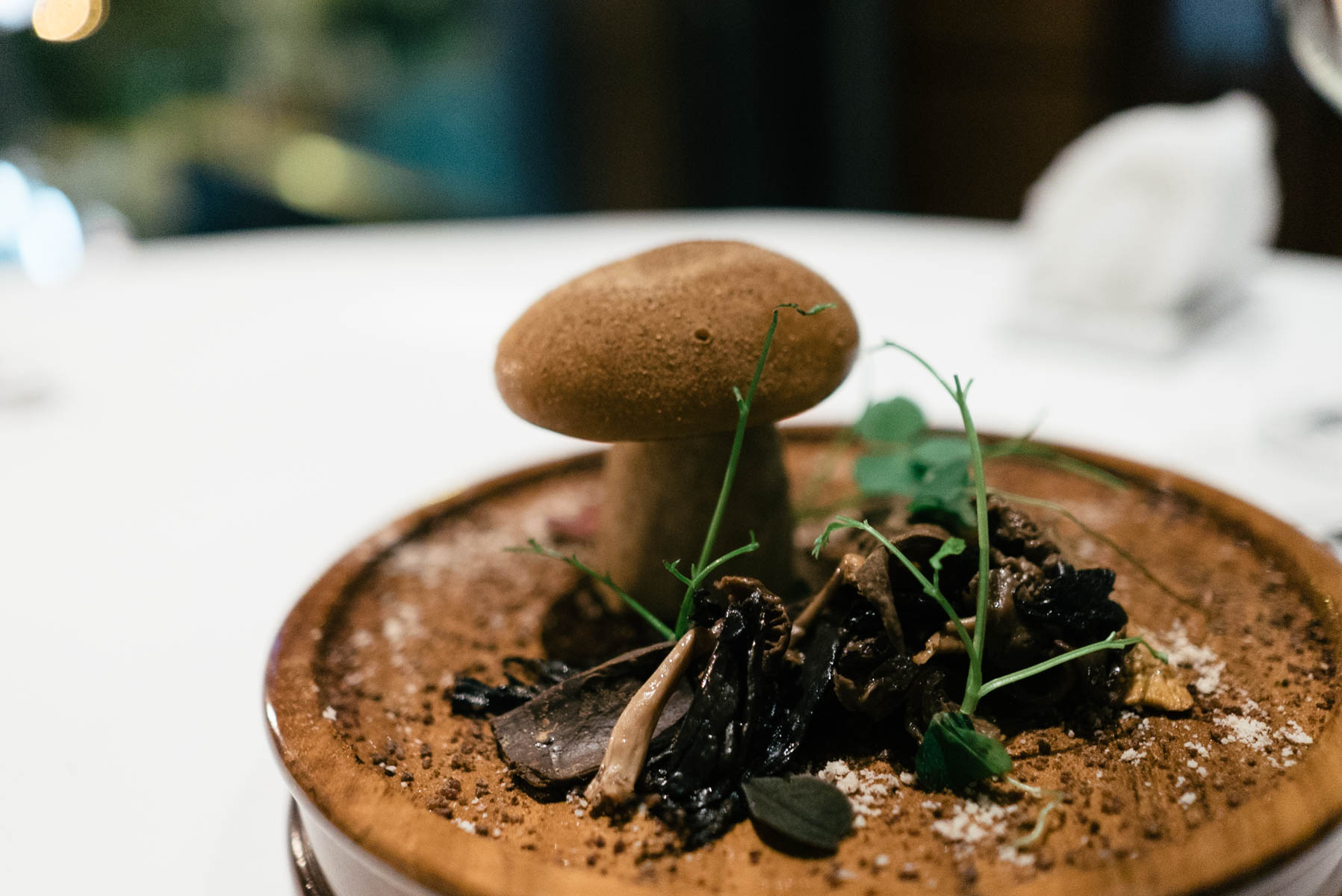 9. The Mandarin Grill, Hong Kong
Headed by Executive Chef Uwe Opocensky, The Mandarin Grill has maintained its Michelin star over the last six consecutive years. The restaurant offers an exciting interpretation of grill classics with nuances of progressive gastronomy. The Mandarin Grill prides itself on using only the finest organic ingredients and seasonally-inspired produce. The menu includes things like fresh red prawn sprinkled with liquid nitrogen sea urchin, Japanese steak tartare with bone marrow, some of the world's best langoustine from the Faroe Islands and its signature "Forest Walk." This dish is meant to mimic a walk through a forest where the mushroom cap is made entirely of a creamy foie gras mousse and the stem consists of chicken liver mousse wrapped in a thin white chocolate shell.
5 Connaught Rd Central
w: mandarinoriental.com
p: +852 2825 4004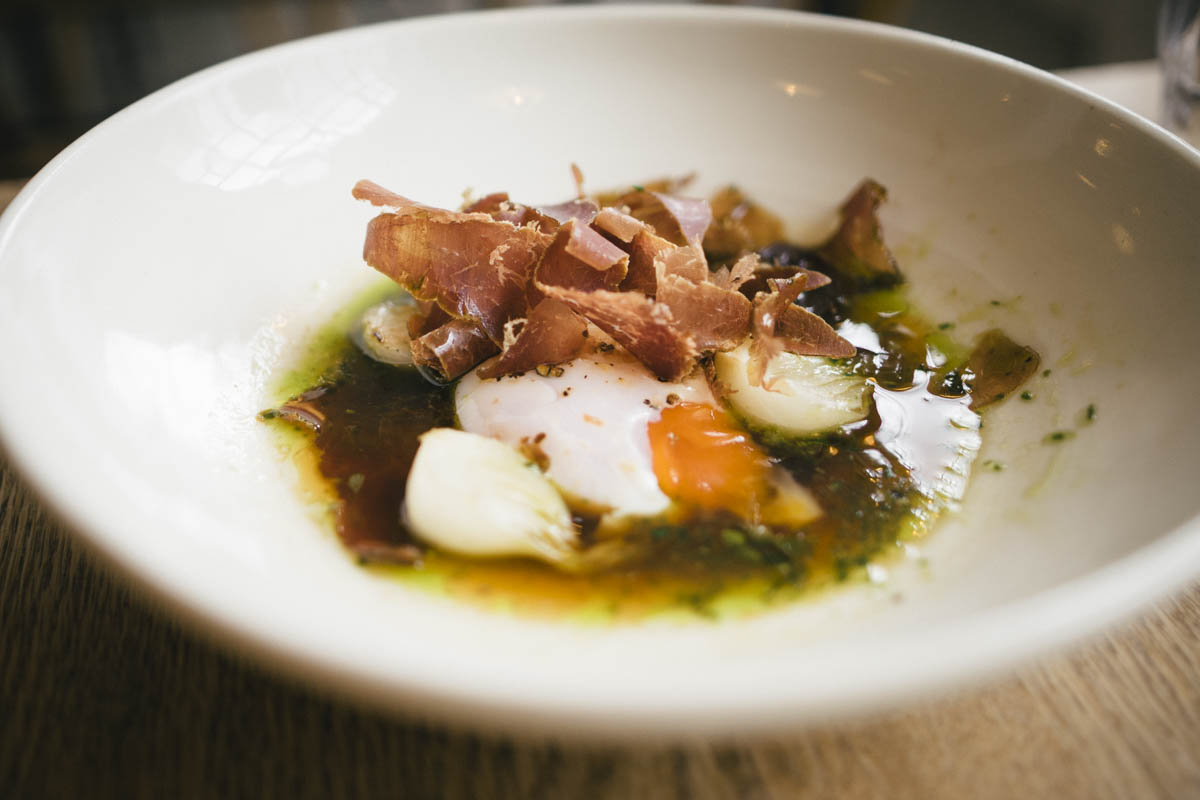 8. Lyle's, London
Run by head chef Chef James Lowe, Lyle's is a modern British restaurant in London's trendy/hip Shoreditch. Lyle's is open for both lunch and dinner, offering an à la carte menu at lunch and a set menu for dinner. The menu changes daily highlighting seasonal ingredients and well as special collaborative menus with guest chefs from all over the world. We went during lunch and the food was on point. The standout dish for me was the cured beef with onions and ramson served with a flavorful beef consommé and an onsen egg.
56 Shoreditch High Street, London, E1 6JJ
e: [email protected]
p: 020 3011 5911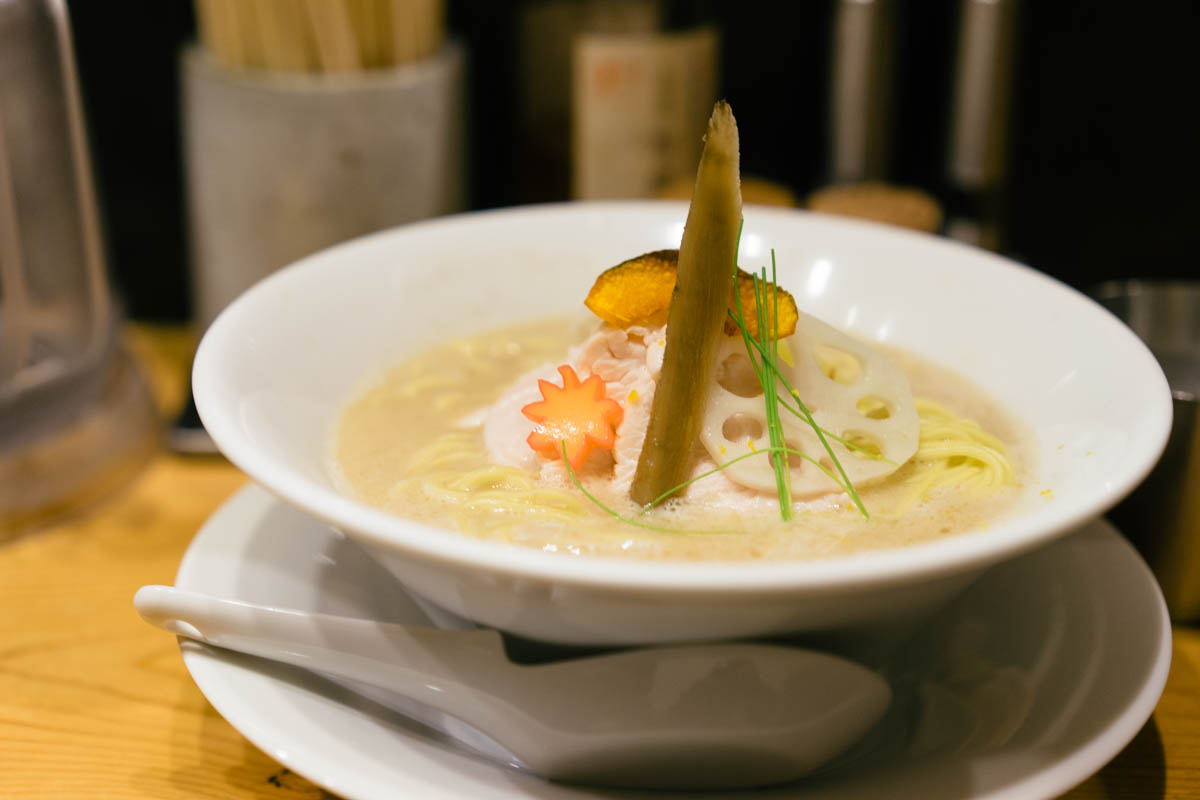 7. Kagari, Tokyo
I found my new go-to ramen joint! Kagari is a tiny 8-seat ramen shop in the heart of Ginza. The restaurant is known for its tori paitan "soba," which translates to creamy chicken broth. The chicken broth is unreal, rich, velvety and packed with flavor. The noodles are topped with lightly cooked slices of tender chicken and a medley of vegetables.
4-4-1 Ginza, Chuo-ku, Tokyo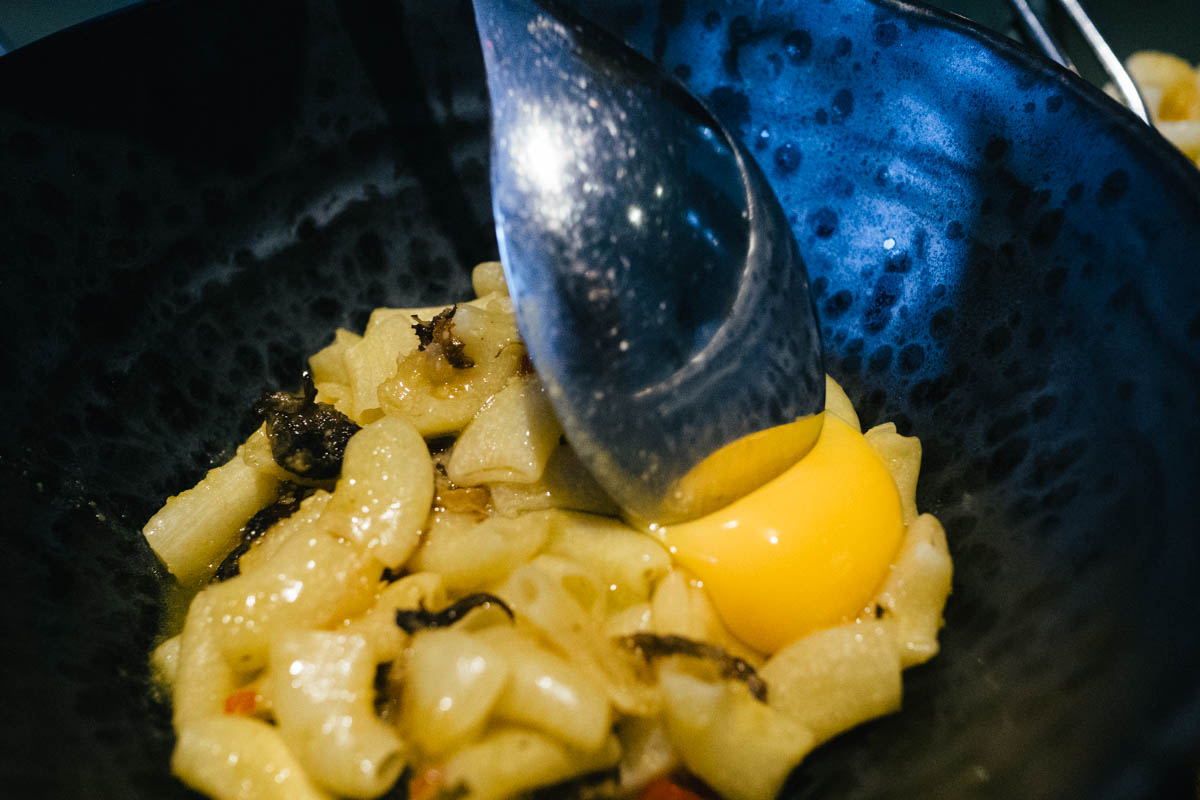 6. ACME, Sydney
One of my favorite meals in Sydney was at ACME, an innovative restaurant highlighting Italian dishes with hints of Asian influence. Recognized as the "prince of pasta," Chef Mitch Orr has put in werk at a number or world-renowned restaurants including the world's #1 restaurant, Osteria Francescana in Modena, Italy. ACME's menu is constantly evolving, highlighting fresh seasonal ingredients and freshly-made pasta with an Asian twist. Half of ACME's menu consists of Orr's hand-made pasta including his signature pigs head macaroni with egg yolk and the black garlic with burnt chili linguine.
60 Bayswater Rd, Rushcutters Bay NSW 2011, Australia
w: weareacme.com.au
p: +61 435 940 884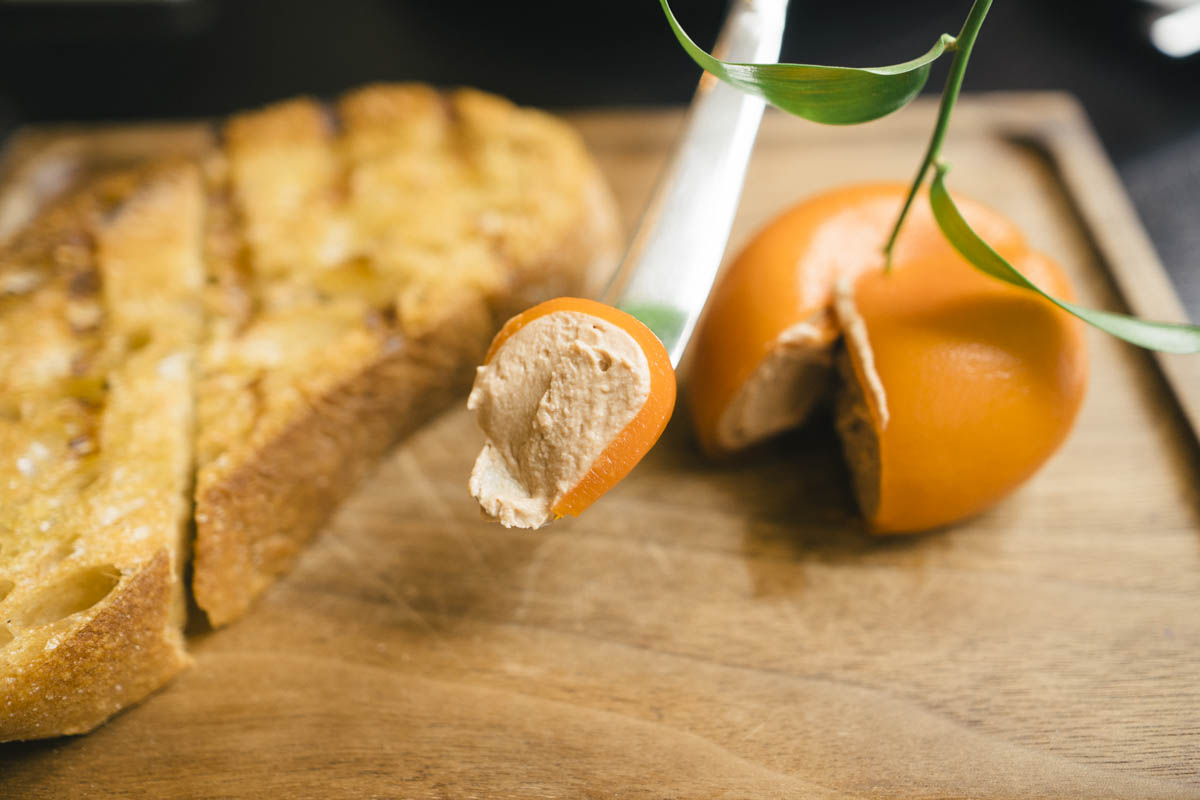 5. Dinner by Heston Blumenthal, London
Dinner is one of celebrity chef Heston Blumenthal's Michelin-starred restaurants in London. Inspired by British culinary history, Dinner's menu educates its diners on the roots of British cuisine consisting of historical British dishes, which were researched by food historians and through the British Library. Heston takes 13th to 19th-century recipes, reinventing them with an innovative approach and modern cooking techniques. The famous "Meat Fruit" is the perfect example, a 15th-century chicken liver mousse that had been transformed into a mandarin orange filled with velvety chicken liver and foie gras parfait with a mandarin orange jelly.
Mandarin Oriental Hyde Park
66 Knightsbridge, London SW1X 7LA
e: [email protected]
p: +44(0)20 7201 3833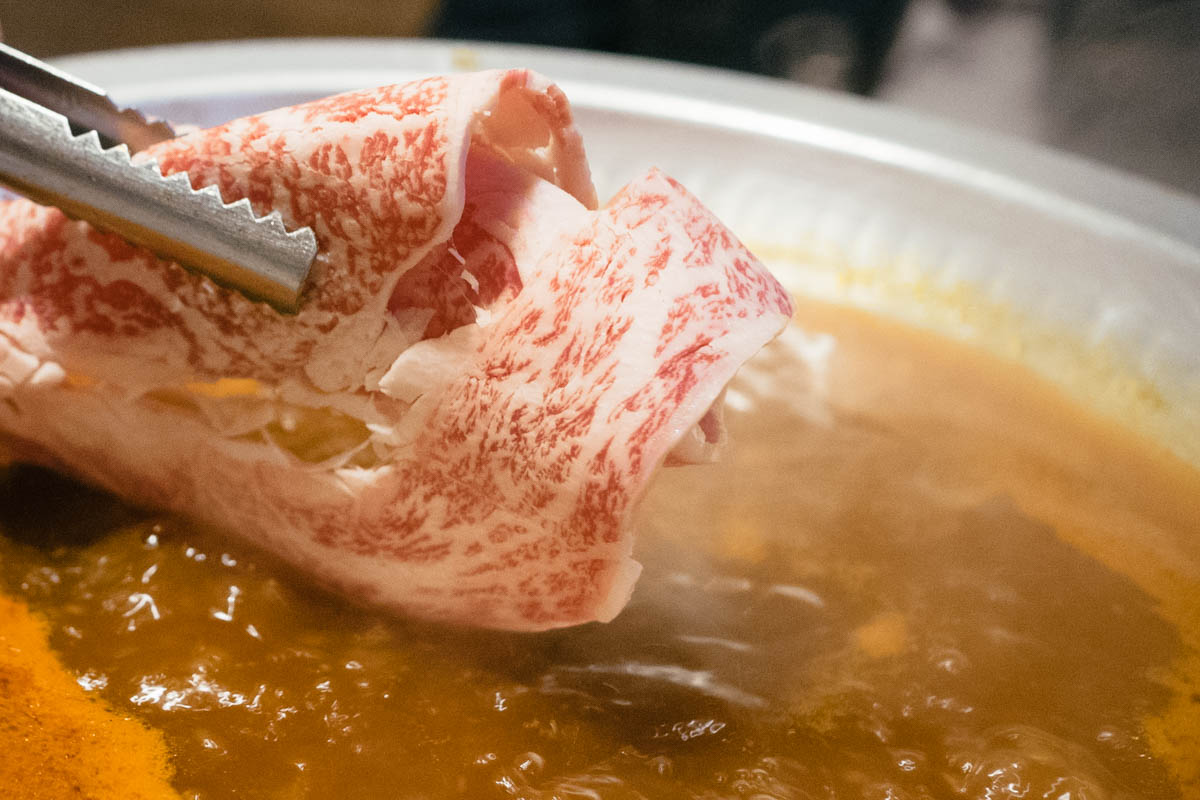 4. Onnaton Shabu Shabu Restaurant 恩納豚, Okinawa
Onnaton was by far the BEST meal we had in Okinawa and the BEST shabu-shabu EVARRR. The owners take their shabu-shabu very seriously, providing step-by-step instructions on how to properly prepare everything to ensure the taste of the ingredients is fully optimized. First, we were instructed to take a sip of the broth so we had a reference to the broth's flavor before starting. Next, we dipped the beef into the broth for a few seconds, so it was just under medium rare. After eating all the beef, we moved onto the pork. We noticed that all that incredible flavor from the marbled A4 beef had rendered into the broth, making everything taste like the beef! After a couple slices, we threw in the pork balls along with the vegetables and the remainder of the pork. I couldn't stop drinking the broth because the flavor would evolve continuously throughout the meal! If you're still hungry, you can ask for a side of soba noodles, but make sure you save room for the risotto. What was left of the broth was used to make an amazing risotto topped with cheese which was melted with a blow torch table-side. The rice soaks up all that amazing fat and flavor from the beef and pork.
Japan, 〒904-0417 Okinawa Prefecture, Kunigami District, Onna, Maeda, 2557−1
w: onnaton.com
p: +81 98-963-0710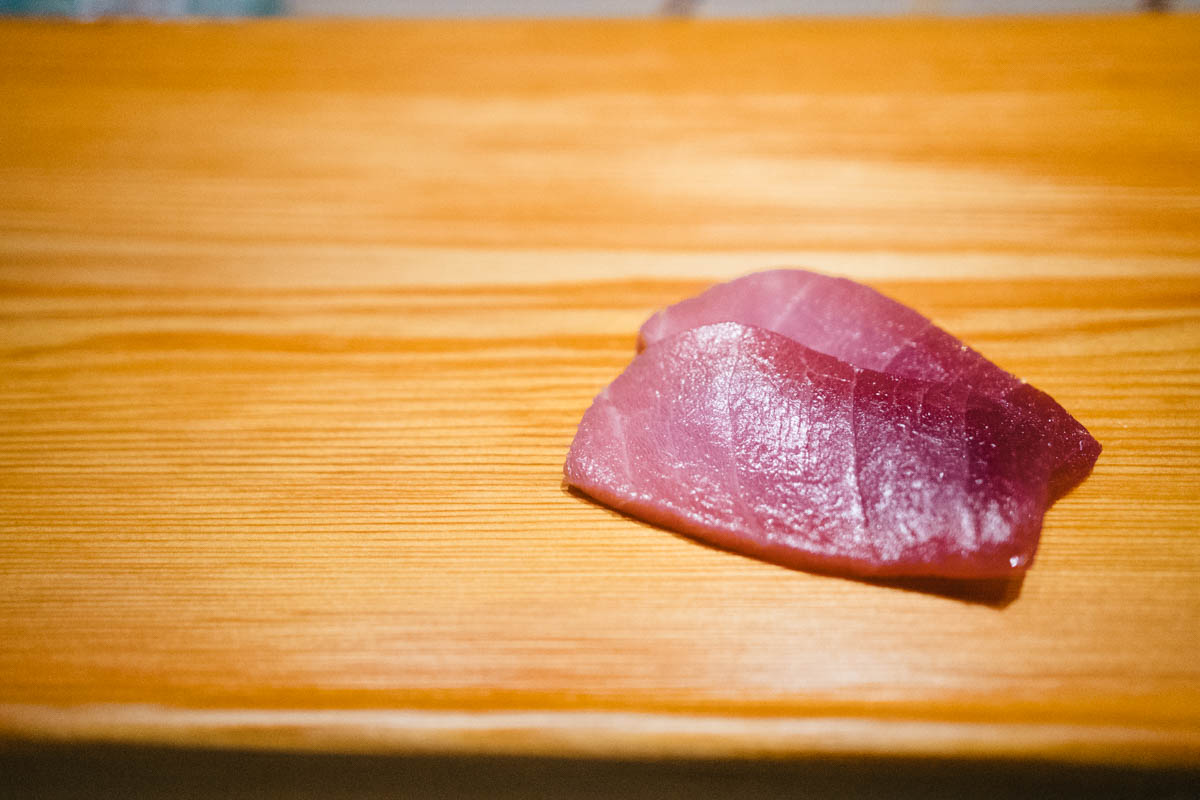 3. Sushi Shin 鮨 真, Tokyo
There are so many good sushi restaurants in Tokyo which makes choosing one really difficult. Sushi Shin has been on my list for a while and was also highly recommended by friends of mine. The one-Michelin-starred restaurant was incredible, run by Chef Suzuki who skillfully orchestrated an omakase meal for my brother and I. The meal started with small dishes including sashimi, shirako (cod milt), octopus, smoked Spanish mackerel and this insanely delicious belt fish served with a creamy belt fish liver sauce. Next, Chef Suzuki placed perfectly crafted nigiri right in front of us, starting with squid, followed by red snapper, mackerel, lean tuna, fatty tuna, sardine, ikura, ebi, uni, eel and finally the flawless tamago.
Nishi Azabu CO-HOUSE 1F, 4-18-20 Nishi Azabu ,Minato-ku, Tokyo
東京都港区西麻布4-18-20 西麻布CO-HOUSE 1F
p: 03-5485-0031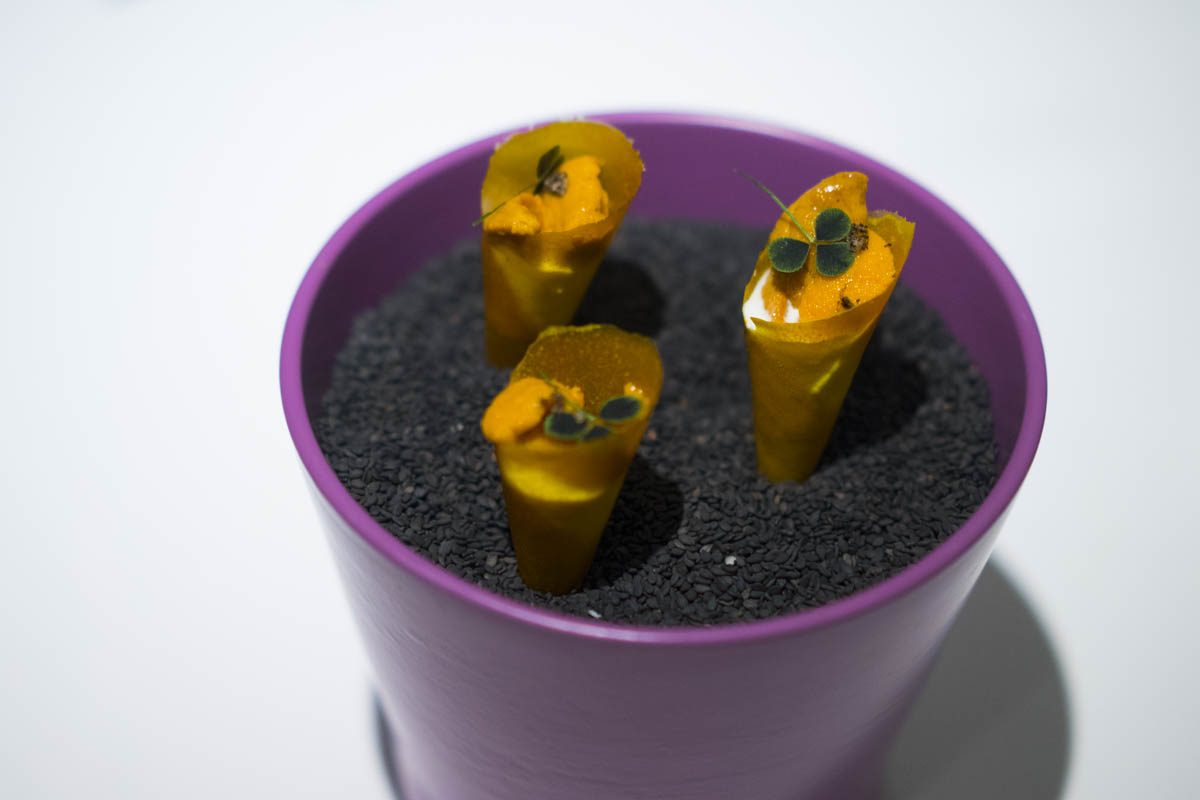 2. Gaggan, Bangkok
So get this… After binge-watching Season 2 of the Netflix series Chef's Table, I received an email from Netflix inviting me to hit up Gaggan in Bangkok! Two weeks later, I was in Thailand enjoying an intimate meal prepared by Gaggan and his crew. Gaggan appeared on the last episode of Chef's Table Season 2 and just so happens to be the best restaurant in Asia ranked No. 1 on Asia's 50 Best Restaurants list. This experience was unforgettable to say the least, 18 courses, good company, and new friends. My favorites were the uni sundae made with vanilla ice cream in a mango cone and an all black and white truffle everything dish, consisting of a truffle shell filled with truffle cream finished with morels and green chili powder.
68/1 Soi Langsuan, Ploenchit Road, Lumpini, Bangkok 10330, Thailand
w: eatatgaggan.com
p: +66 2 652 1700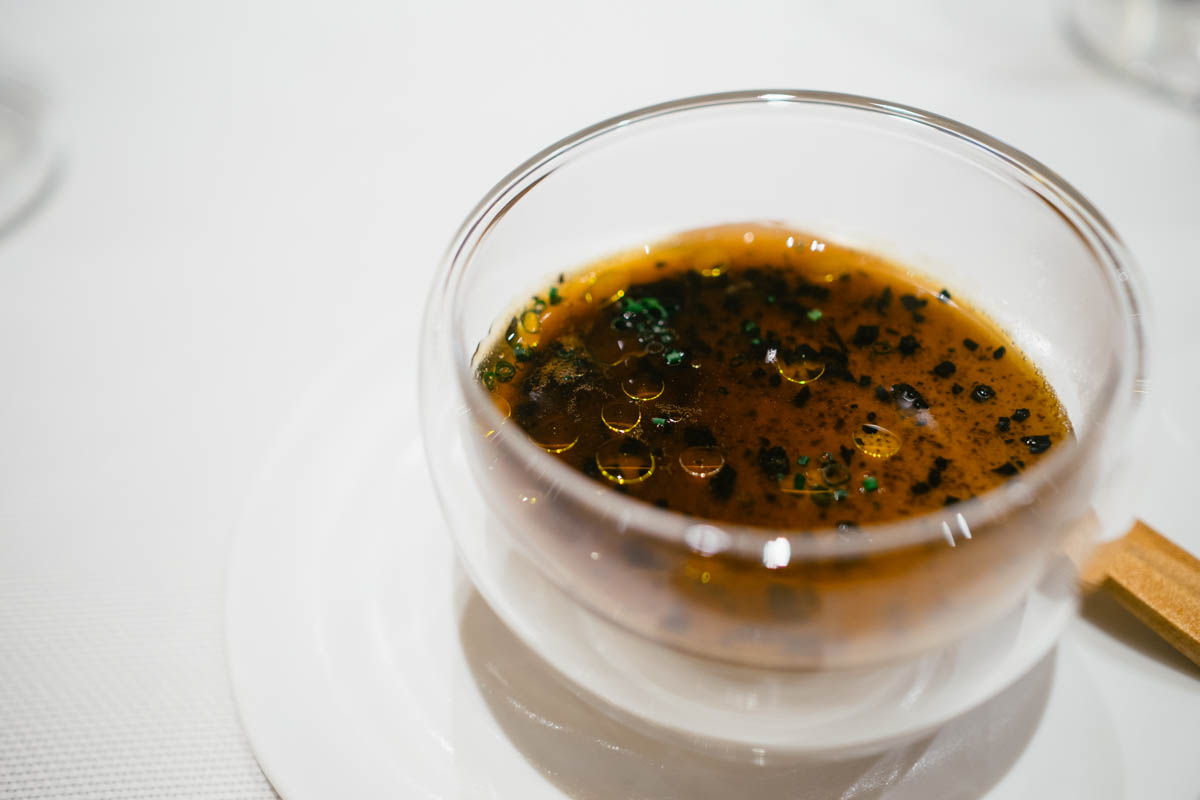 1. Restaurant ANDRÉ x Amber, Hong Kong
I was invited to a special Four Hands lunch with Chef André Chiang and Chef Richard Ekkebus at the two-Michelin-starred restaurant Amber in Hong Kong. Chef André has been recognized as one of the world's most influential chefs with his self-titled restaurant in Singapore, Restaurant ANDRÉ currently ranked No 3. on Asia's 50 Best Restaurants list and No. 32 in The World. The intimate meal was a preview for the release of Chiang's cookbook, Octaphilosophy. The all-star duo teamed up and created a collaborative menu featuring some of the chef's signature dishes and new creations. They were all phenomenal, but Chef André's warm foie gras jelly topped with Périgord black truffle coulis was the dish that I could not stop thinking about… and so good this deserves two shots.
15 Queen's Road Central, Hong Kong
p: +852 2132 0066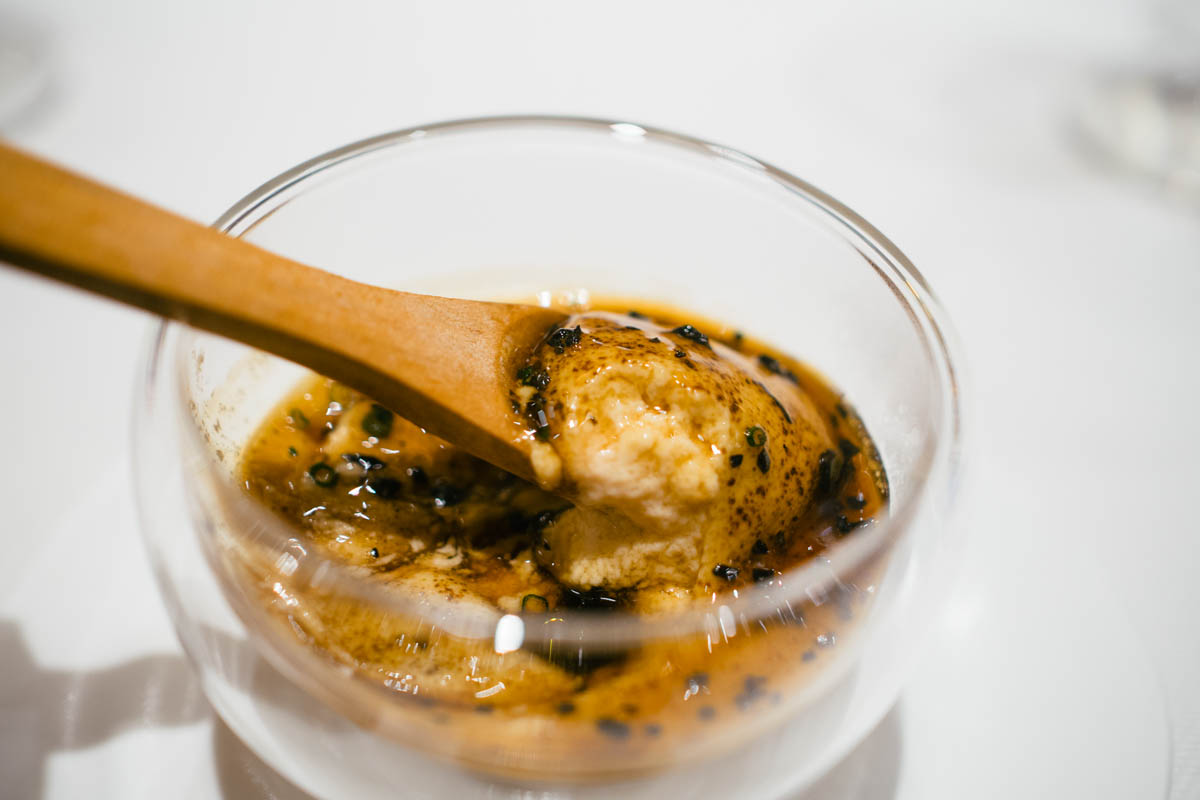 American, Asian, Australian, Australian, Bangkok, Thailand, Dinner, English, European, Hong Kong, Hong Kong, Italian, Japanese, London, London, England, Lunch, Melbourne, Australia, Nordic, North American, Oceania, Okinawa, Japan, Rome, Italy, Siena, Italy, Spanish, Sydney, Australia, Tokyo, Japan, What's Cookin?