I always have room for dessert. It's really hard for me to say no to sweets, especially when I'm traveling. I love trying pastries from different cultures. In 2017, I did some math and was lucky enough to try different desserts in 32 cities in 15 countries. I had a hard time narrowing this list down to 17 desserts, so I'm adding an 18th! Here are the 18 most memorable dishes I had in 2017. I'm hoping this list will inspire some of your travels. HAPPY NEW YEAR !!!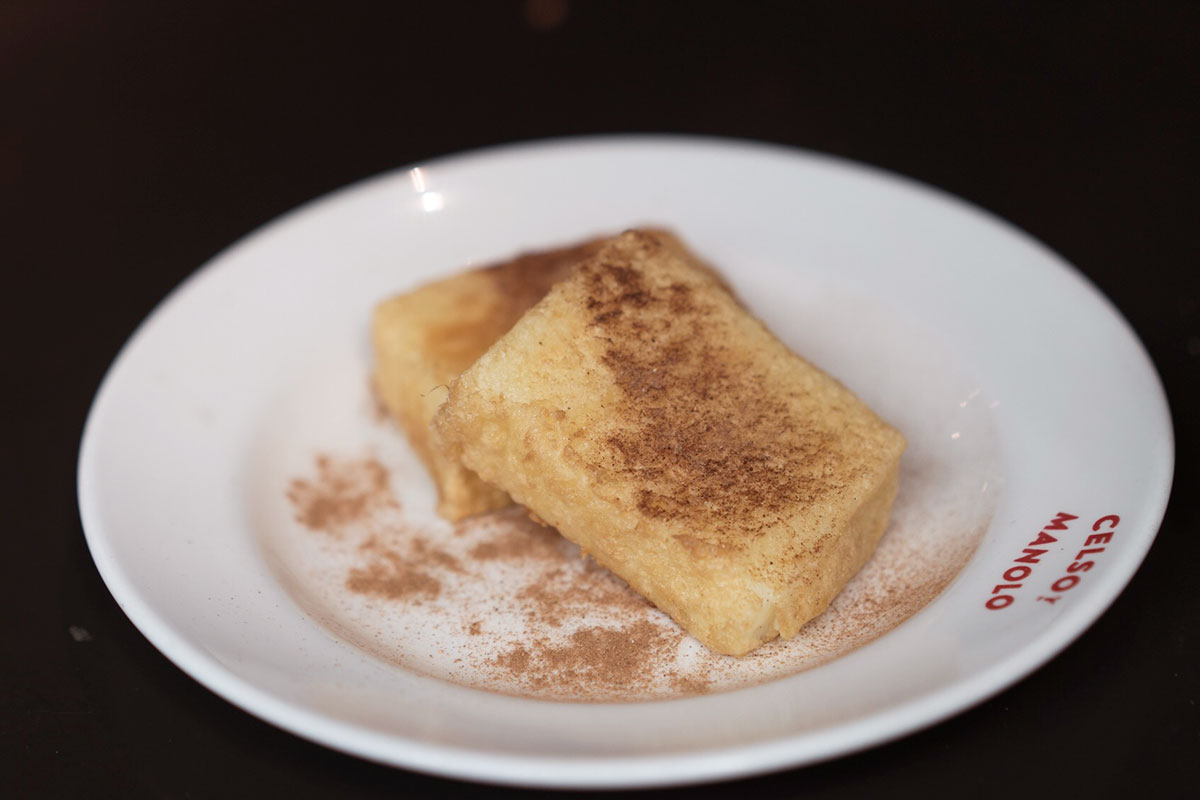 18. Celso Y Manolo, Madrid
I went to Spain for the first time in March. All we did was stuff our face with paella, croquettes, Iberico ham, and churros. Cinnamon is one of my favorite things ever and instantly fell in love with Celso Y Manolo's Leche Frita, a Spanish fried milk dessert dusted with cinnamon and sugar. So good!
Calle Libertad, 1, 28004 Madrid, Spain
w: celsoymanolo.es
p: +34 915 31 80 79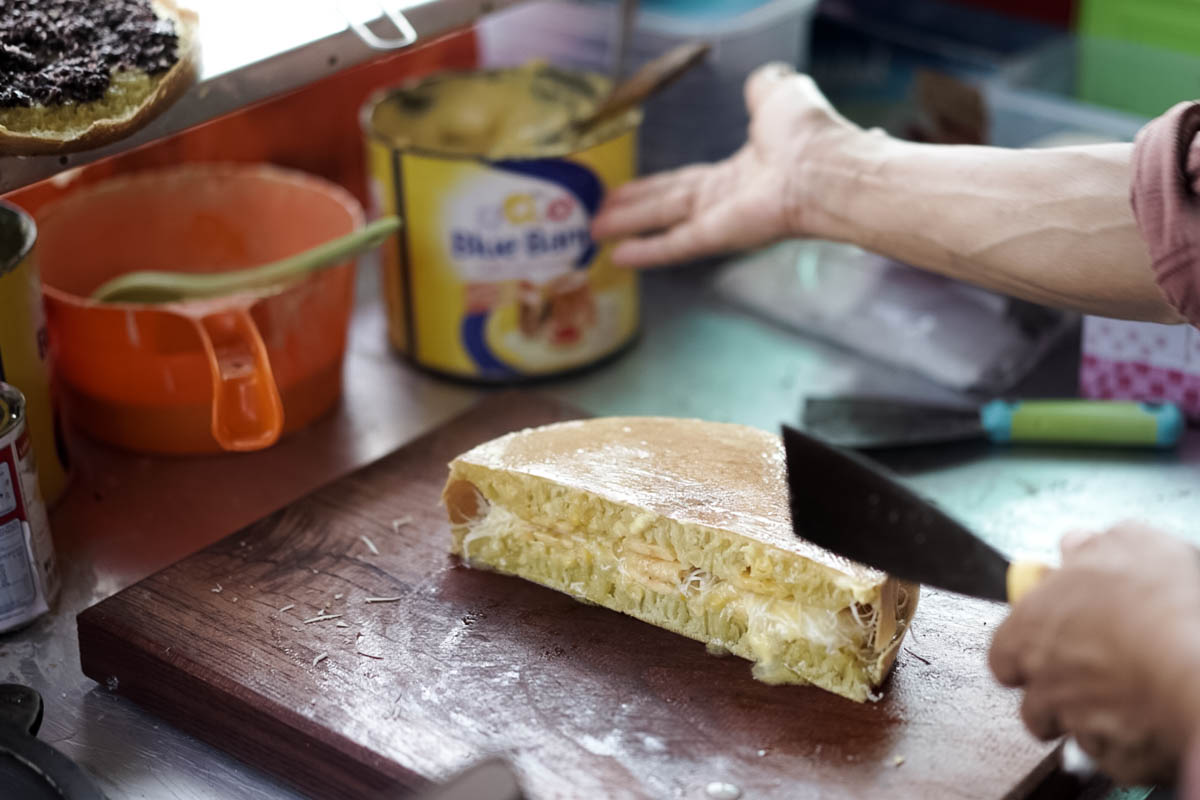 17. Kue Bandung Dan Kue Pukis, Yogyakarta
I was invited to Indonesia by the Ministry of Tourism over the summer along with eight other lifestyle bloggers. Over the course of two weeks, we were on a mission to find the best martabak manis. Martabak is essentially an Indonesian pancake that's about an inch thick, soaked in butter and various toppings such as chocolate, peanut butter, bananas, cheese, strawberries, and more. The best one we came across was in Yogyakarta. This joint apparently uses Dutch butter, and loads of it. It was so effing good – buttery, moist, and packed with gooey chocolate goodness.
Jalan Abu Bakar Ali No. 22, Kotabaru, Gondokusuman, Kotabaru, Gondokusuman, Kota Yogyakarta, Daerah Istimewa Yogyakarta 55224, Indonesia
p: +62 812-2941-071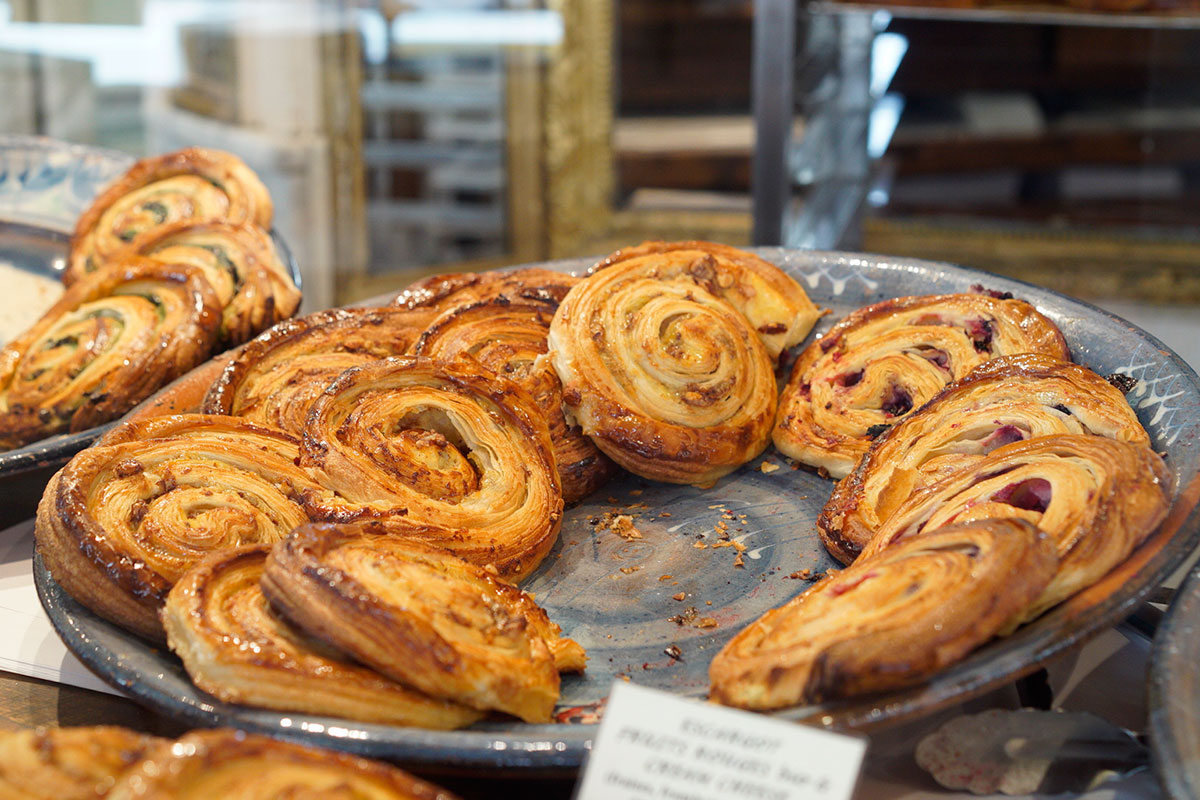 16. Du Pain Et Des Idees, Paris
I have a soft spot for pastry, especially croissants! The French do not fux around when it comes to their pastry. Du Pain Et Des Idees is the place to go for buttery, flaky, French pastries. I could go here every day for a croissant, escargot, or their tasty AF apple tart with salted butter.
34 Rue Yves Toudic, 75010 Paris, France
p: +33 1 42 40 44 52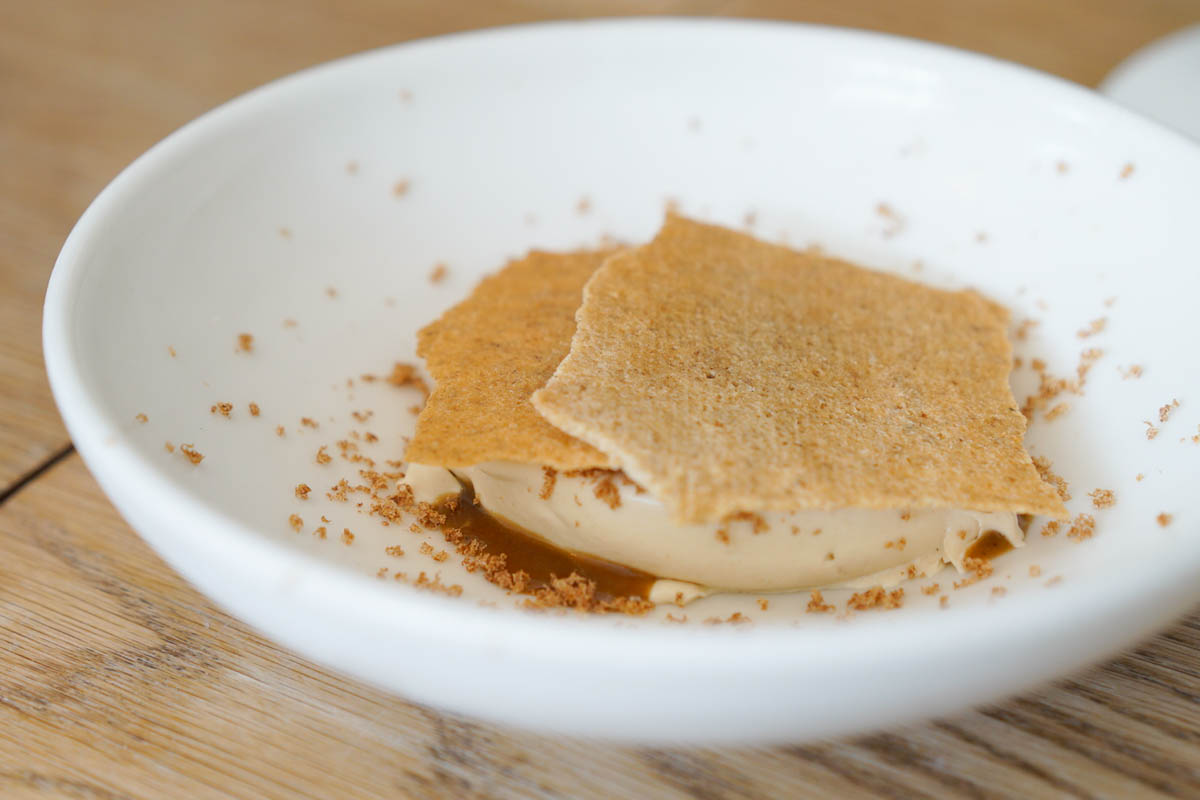 15. Lyle's, London
Lyle's London serves contemporary British food focusing on seasonal produce. I always enjoy the food here, especially their bread. This time, I was really into their dessert, specifically the brown butter ice cream with mandarin and rye.
Tea Building, 56 Shoreditch High St, London E1 6JJ, UK
p: +44 20 3011 5911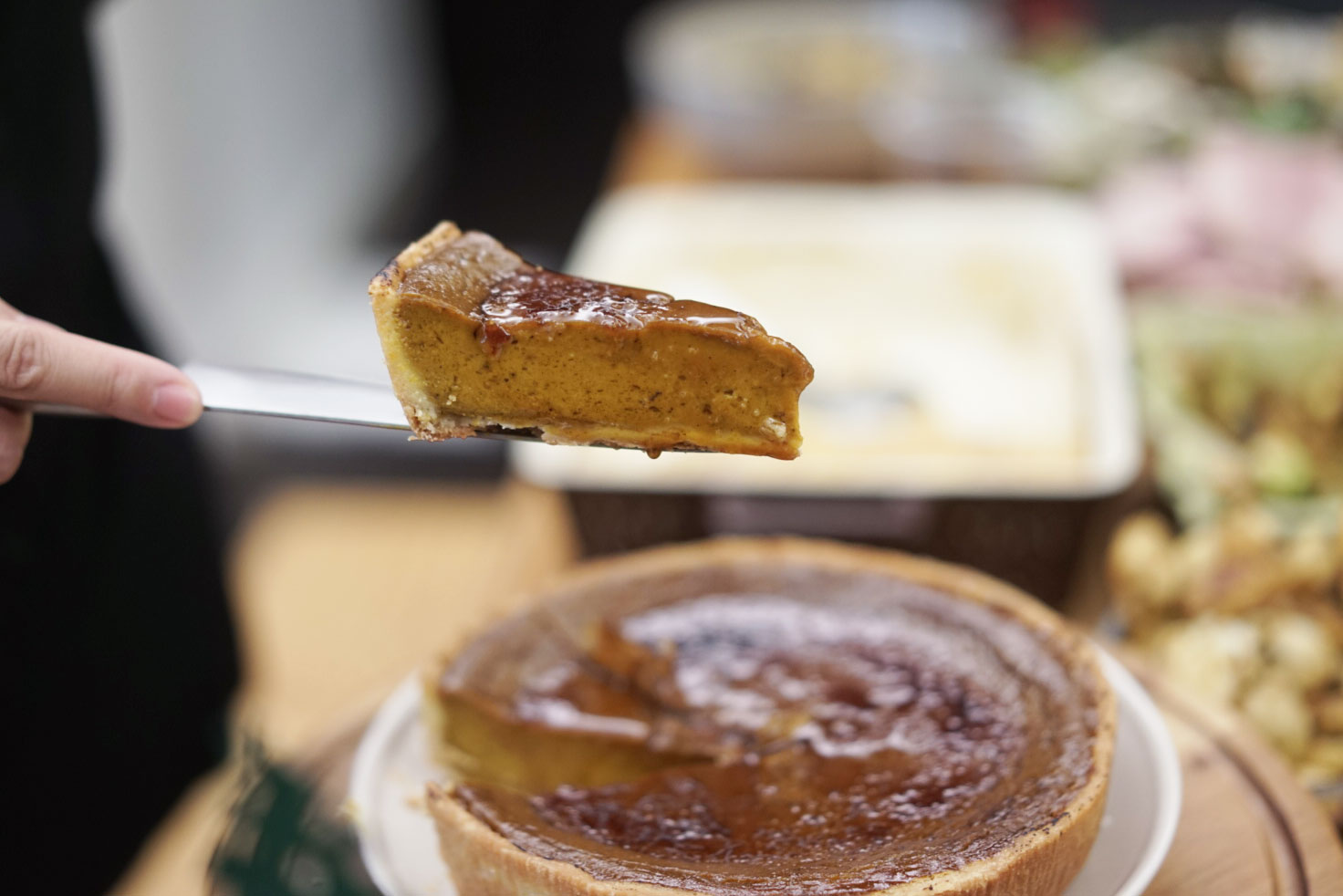 14. Peace of Cake, Hong Kong
My girlfriend Tracy is the queen of birthday cakes. For my 30th birthday, she went all out and made me a 3-tier cake, one tier for each decade. The bottom layer was a chocolate fudge cake with Oreo crumbs and chocolate cream cheese, the middle layer was a citrusy lemon poppyseed cake with yuzu curd and vanilla cream cheese, and the top layer was a polarizing pandan butter cake with durian and coconut cream cheese. My birthday cake was tasty AF, but her pumpkin brûlée pie was bomb!
w: www.peaceofcakehk.com
e: [email protected]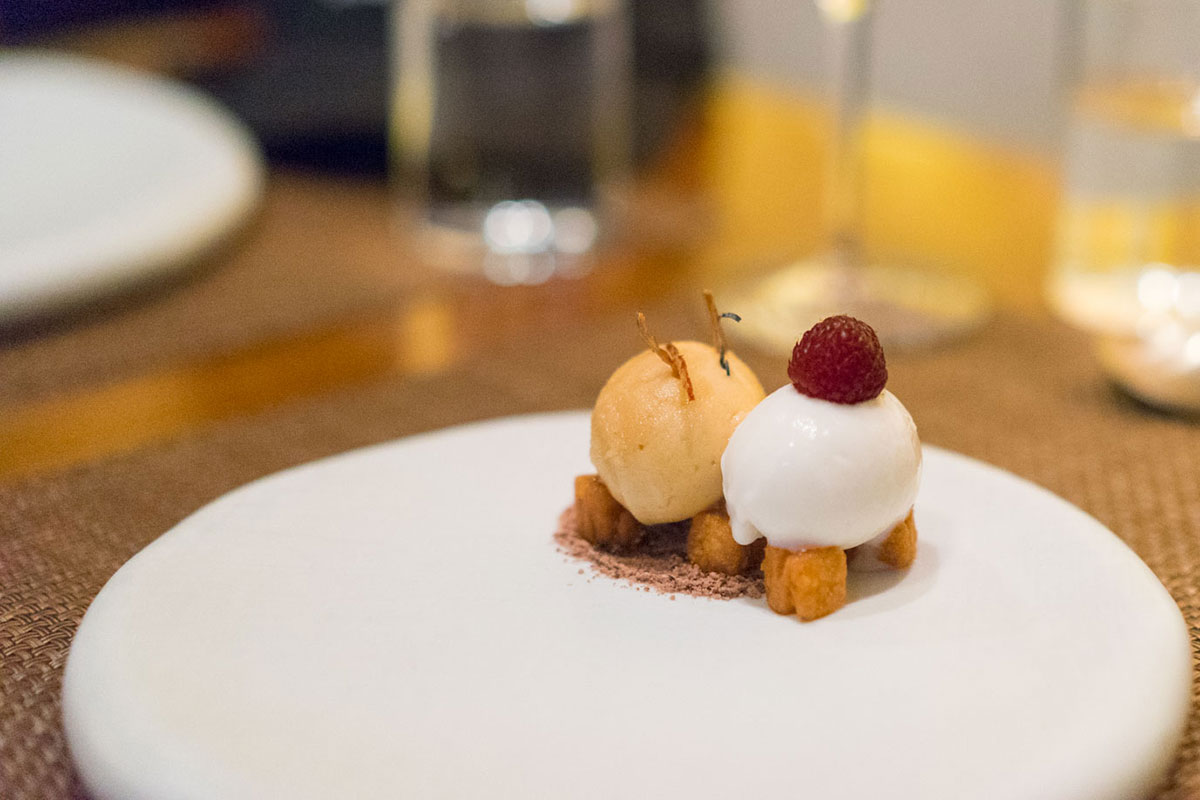 13. Mingles, Seoul
Mingles is a One Michelin Star Restaurant in Seoul serving modern Korean food highlighting traditional flavors. The menu has things like kimbap, abalone, fermented rice cakes, Korean beef tenderloin, and more. For dessert, we had the "Jang Trio" with doenjang (fermented bean paste) crème brûlée, ganjang (soy sauce) glazed pecans, and puffed rice roasted in gochujang (fermented paper paste). The Doraji (bellflower) sorbet with cinnamon, rice ice cream, and ginger compote was amazing as well.
757 Seolleung-ro, Nonhyeon-dong, Gangnam-gu, Seoul, South Korea
p: +82 2-515-7306
w: restaurant-mingles.com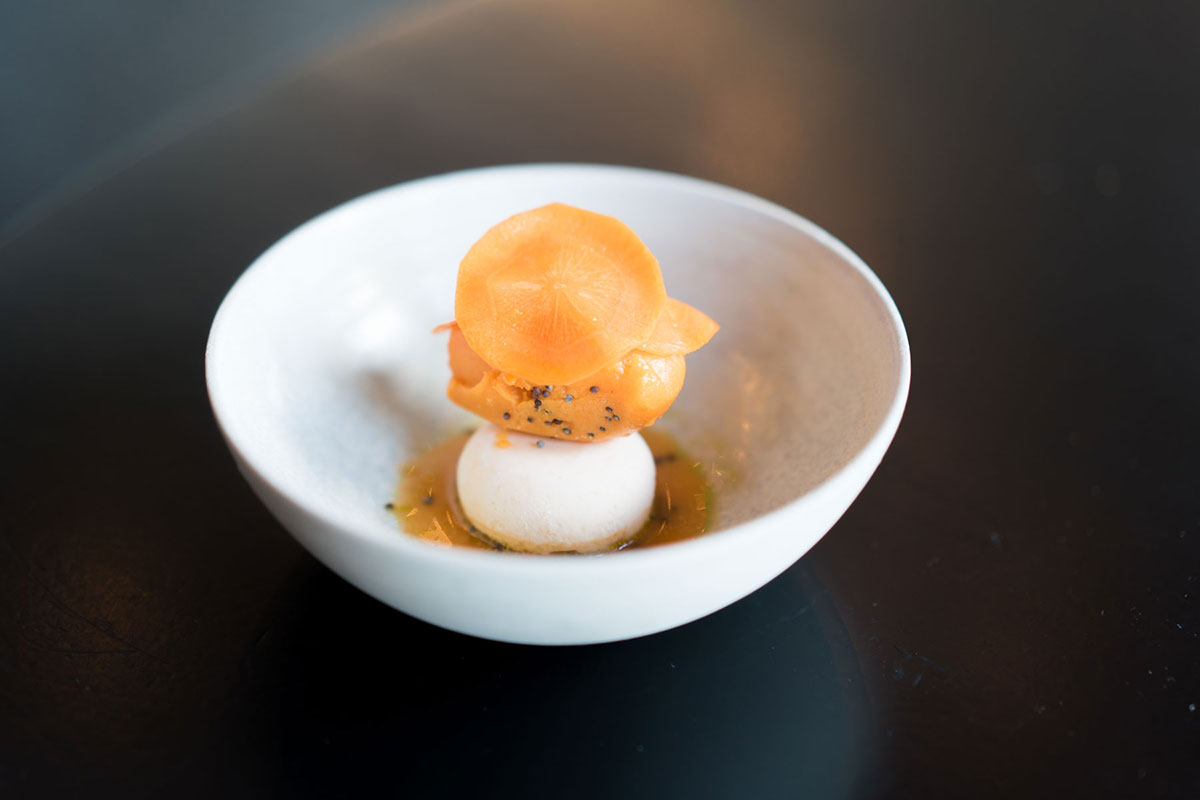 12. BAK, Amsterdam
I'm going BAK, BAK, to Amsterdam, Amsterdam. Thanks to my homie Borre, I had some pretty amazing meals in Amsterdam. One restaurant being BAK, a contemporary Dutch restaurant. We had an amazing lunch that ended with a CRAY carrot sorbet served with sea buckthorn and goats yogurt.
Van Diemenstraat 408, 1013 CR Amsterdam, Netherlands
w: bakrestaurant.nl
p: +31 20 737 2553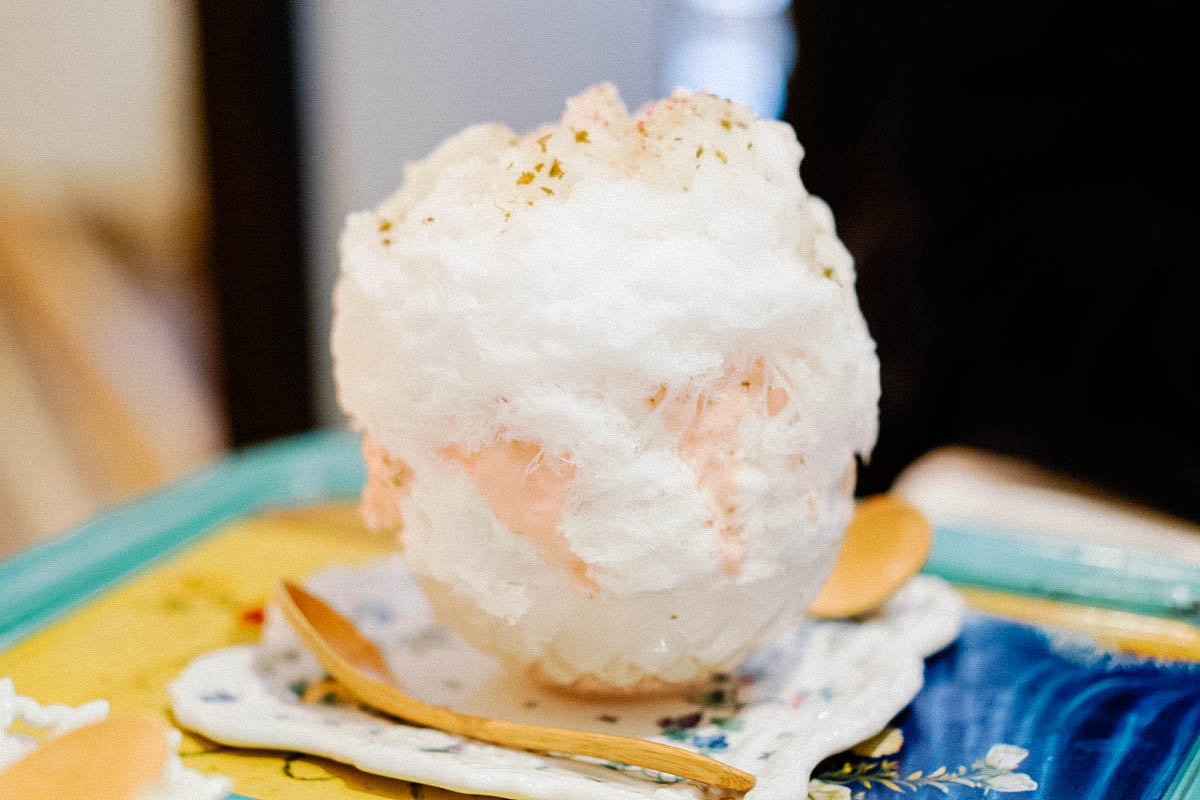 11. Pass The Baton, Kyoto
I'm obsessed with kakigori! I usually get my fix at Shari Shari Kakigori House in Hong Kong, but it never compares to shaved ice joints in Japan. The best one I had in 2017 was in Kyoto at a store/cafe called Pass The Baton. They offer a few different flavors including hojicha, matcha, strawberry, as well as seasonal flavors such as sakura aka cherry blossom! The shaved ice was so good here, we ordered three between two people.
Japan, 〒605-0085 Kyoto Prefecture, Kyoto, 東山区末吉町77-6
p: +81 75-708-3668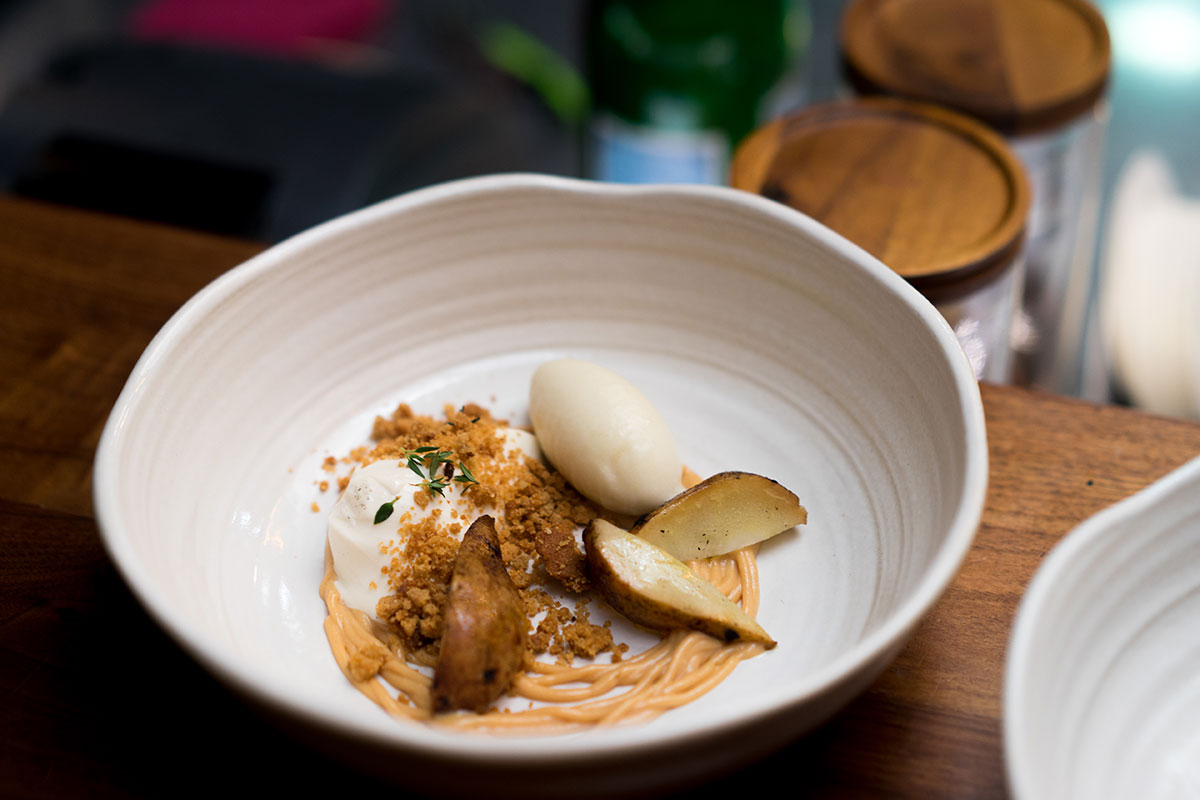 10. Cheek by Jowl, Singapore
We were in Singapore for just over 24-hours and literally ate the entire day. The best meal we had was at Cheek by Jowl, a modern Australian restaurant. We had an amazing lunch that ended with a delicious burnt pear dessert with hay pannacotta, pear sorbet, and salted caramel. If you're in Singapore, be sure to check this spot out.
21 Boon Tat St, Singapore 069620
p: +65 6221 1911
w: cheekbyjowl.com.sg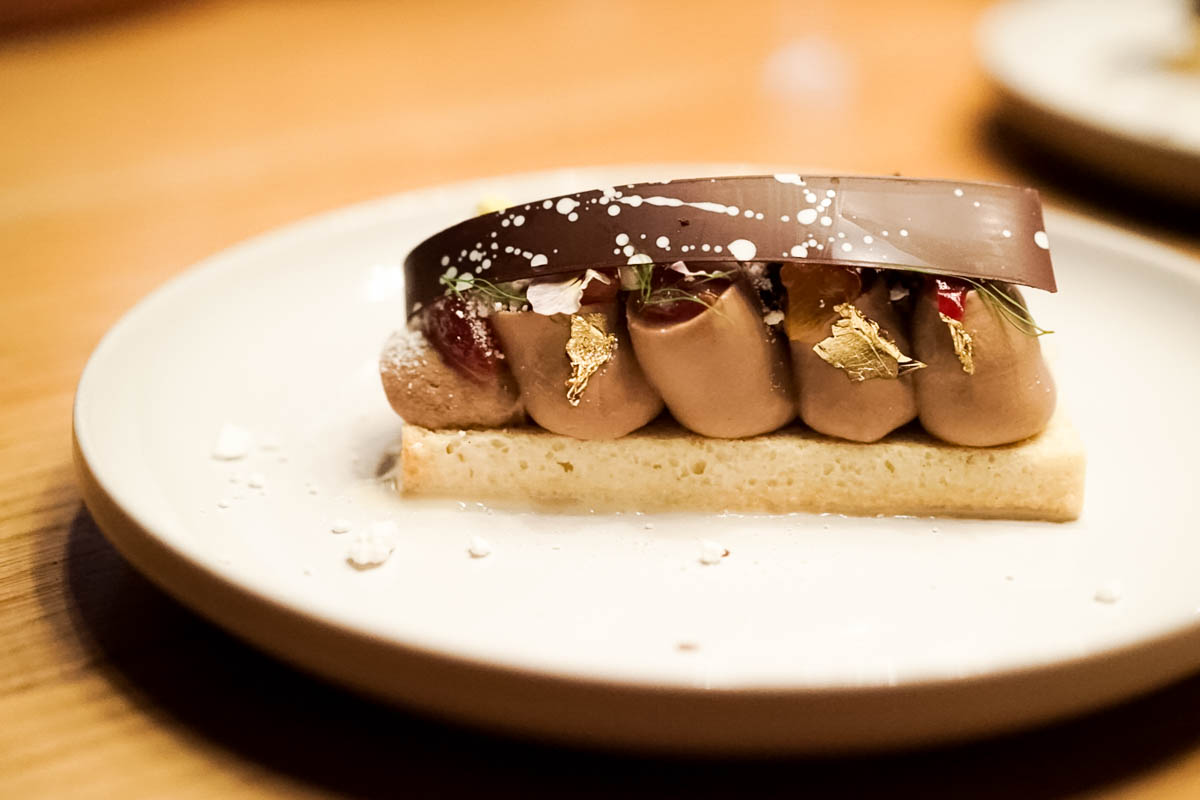 9. Broken Spanish, Los Angeles
Broken Spanish is Chef Ray Garcia's version of Latin American food, creating tortillas, tamales, enchiladas, quesadillas his way. Not only is the food on point, the desserts are legit as well. I've always been a fan of B.S. Taqueria's Tres Leches and Broken Spanish's comes pretty close made with brioche, caramelia namelaka, coconut, and stone fruit. The Profiterol is effing bomb as well served with fig leaf ice cream, Vadouvan Azelia ganache, stoneground chocolate sauce, and Xoconostle Jam.
1050 S Flower St, Los Angeles, CA 90015, USA
w: places.singleplatform.com
p: +1 213-749-1460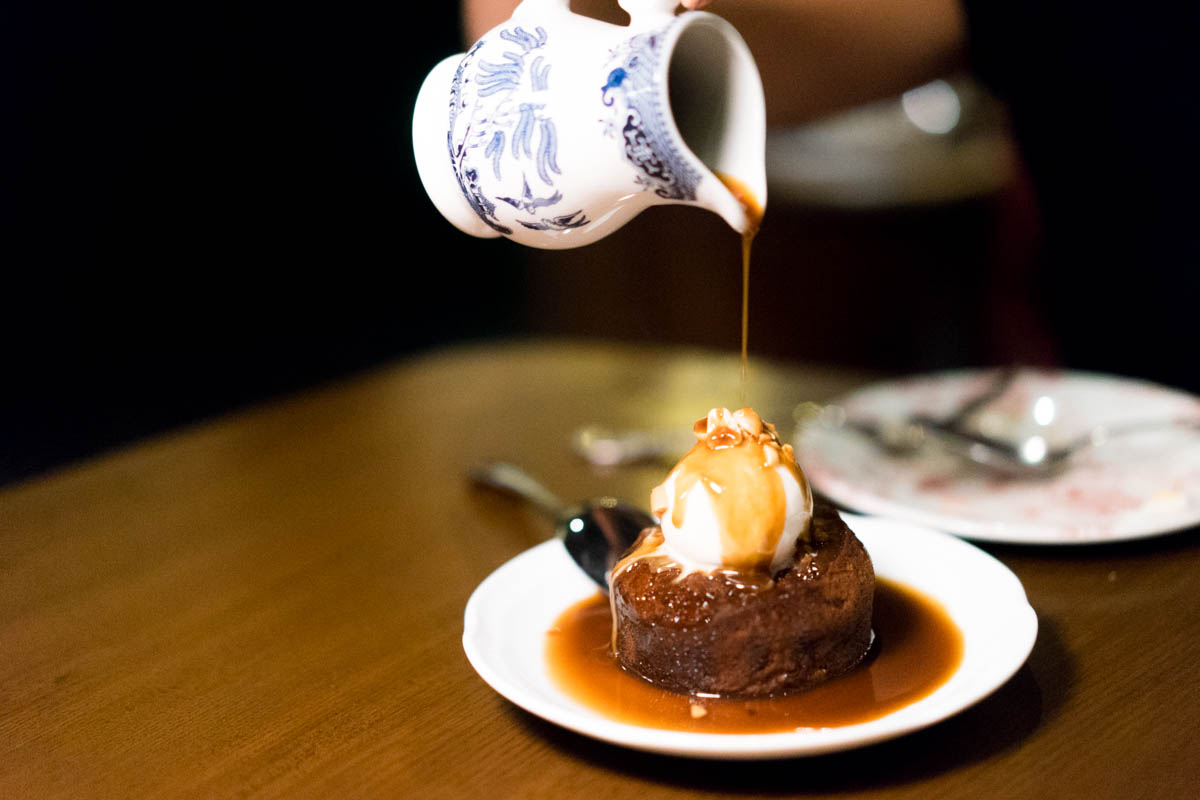 8. New Punjab Club, Hong Kong
The New Punjab Club is my new go-to spot for Pakistani and Indian food. Michelin-starred chef Palash Mitra knows how to work the tandoor and makes some of the best Indian food in Hong Kong. Great tandoori and naan aside, the carrot sticky toffee pudding with popcorn ice cream, peanut, and banana is crack. It was so good, we ordered it twice !!!
World Wide Commercial Building, Wyndham St, 34
p: +852 2368 1223
w: newpunjabclub.com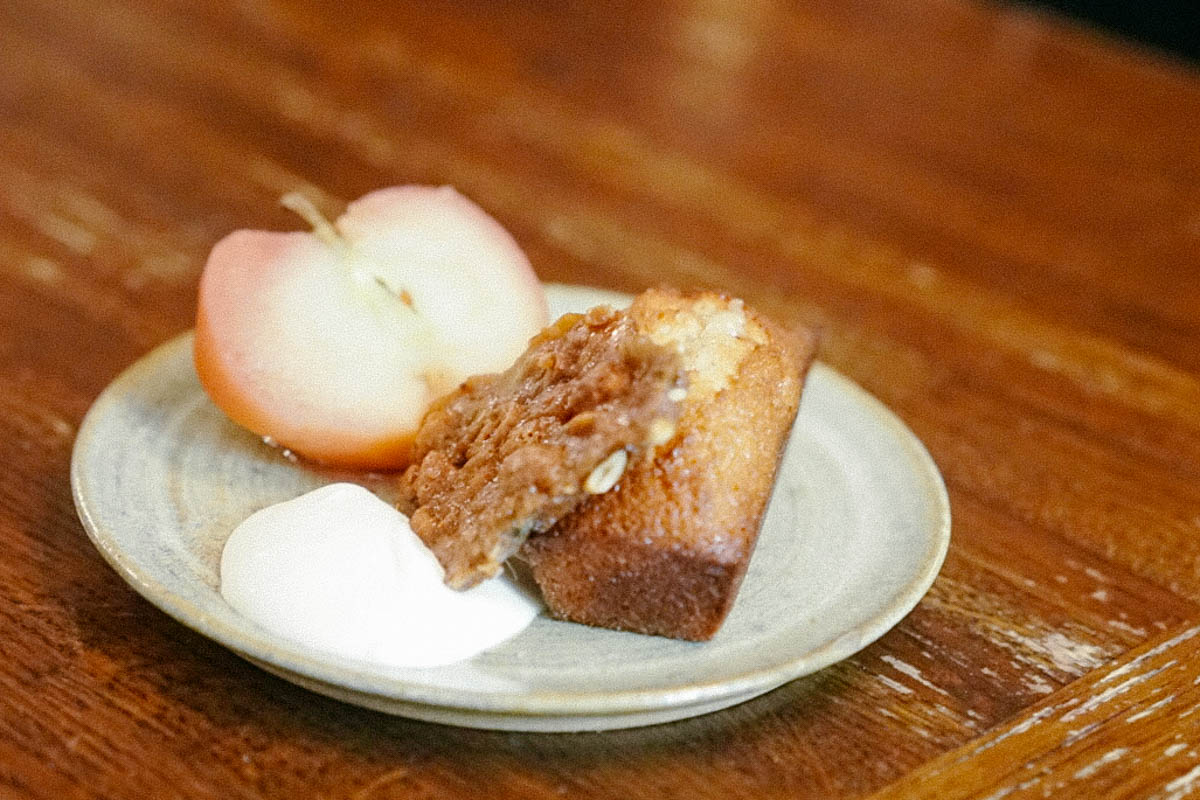 7. Le Grand Bain, Paris
I was in Paris for about 36 hours in December on my way back from Marrakech to Hong Kong. I only had time for one meal at Le Grand Bain, and it was 100. You'll find things like fresh uni, oysters, panisse, lardo gougère, and more. We had trouble deciding between the desserts, but due to our inability of making a decision, Le Grand Bain hooked us up with all of them (merci!) The financier (French almond cake) with apples and crème crue was life. The financier was moist and buttery with golden crispy edges. The apple was sweet, tender, and everything you'd want in a dessert on a cold winter day. The creème crue just brought everything together.
14 Rue Denoyez, 75020 Paris, France
p: +33 9 83 02 72 02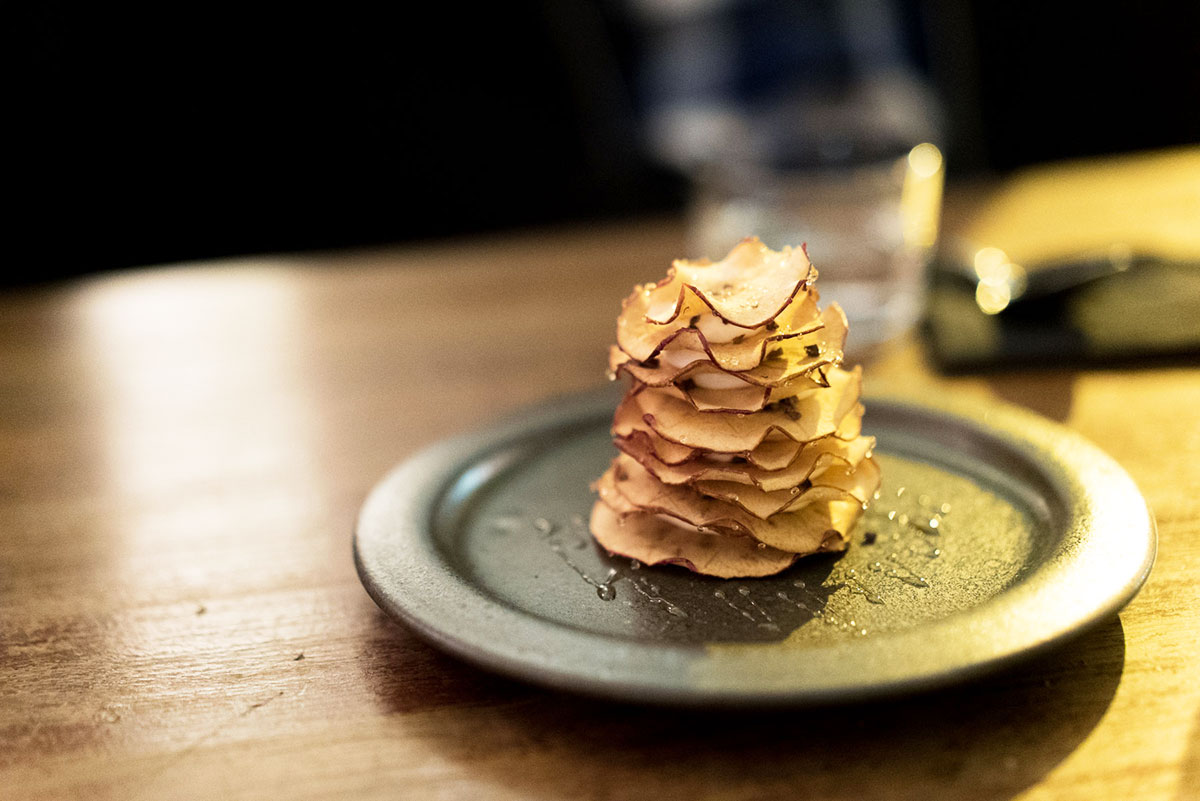 6. Pacchio, Paris
Pacchio is a natural wine bar and restaurant in Pigalle, Paris. Run by Chef Masaki Yamamoto, Pacchio serves small simple yet delicious places such as burrata with strawberries, trofie au cresson, scallops, and more. Although the savory food was on point, the mille-feuille de pommes was what stole my heart, layers on layers on layers of perfectly sliced crisp apples with mascarpone sandwiched between finished with a light drizzle of honey.
75 Rue de Rochechouart, 75009 Paris, France
p: +33 1 40 36 06 22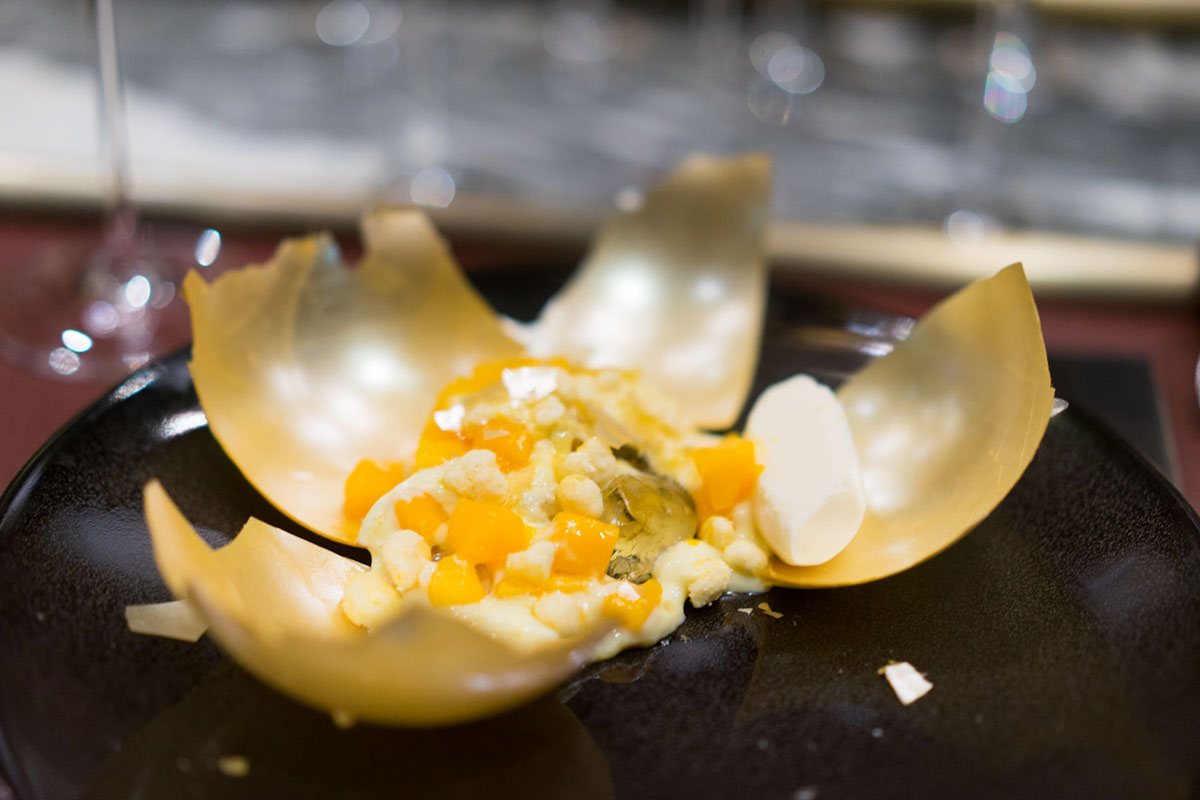 5. Sugolabo at Krug Room Mandarin Oriental, Hong Kong
The Krug Room at the Mandarin Oriental invited me to a special lunch prepared by Chef Yosuke Suga, founder of SUGALABO in Tokyo. This meal was unforgettable with every dish paired with Krug. For dessert, we had the Miyazaki Mango, an all mango everything dessert with fresh mango from Myazki, mango sabayon, and condensed milk ice cream, all enclosed in a thin candy sphere. We also had the "Tosajiro's Egg," a velvety, creamy cremé caramel with coffee and lemon foam.
5 Connaught Rd Central, Central
w: mandarinoriental.com / sugalabo.com
p: +852 2825 4014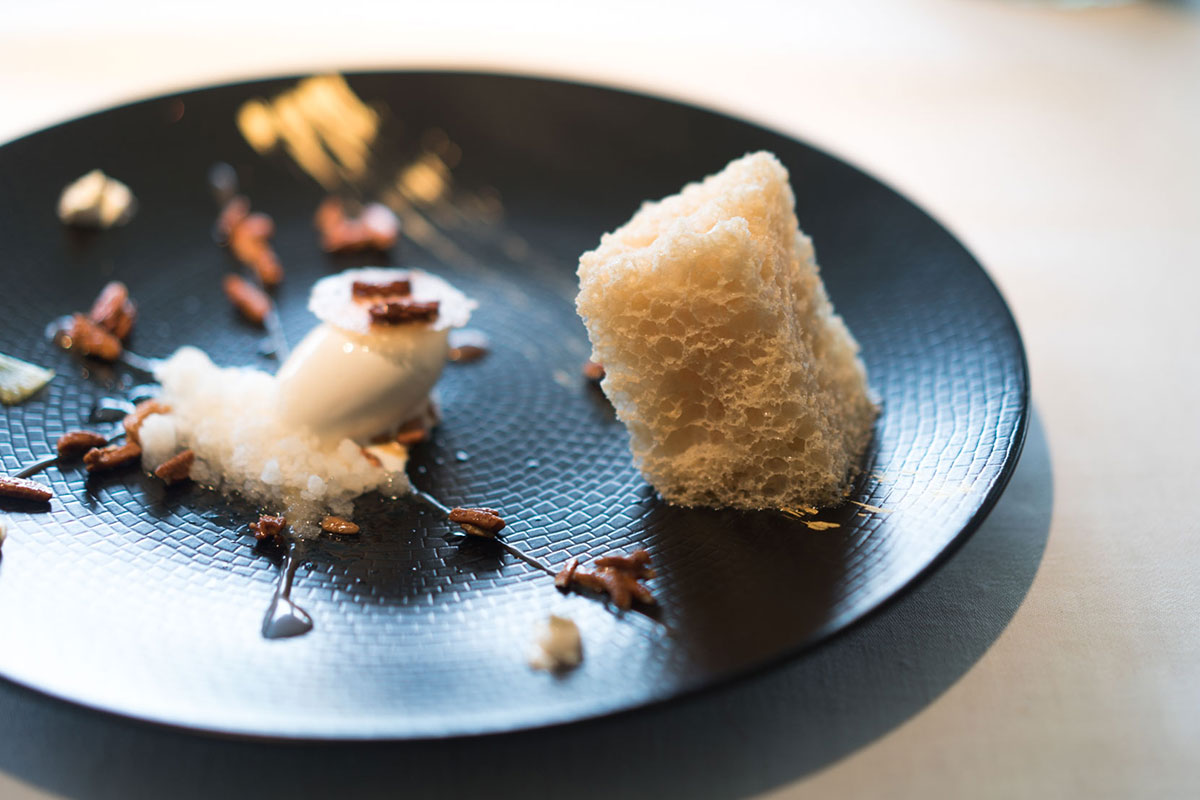 4. Restaurante Martin Berasategui, San Sebastián
Martin Berasategui is a Basque Country must. This 3 Michelin Star Resaurante serves some of the best food I've ever had. I ordered "The Great Tasting Menu" which takes you on a journey highlighting Chef Martin Berasategui's greatest creations. The desserts are equally amazing, an airy almond honeycomb sponge cake with brittle bits and iced cinnamon.
Loidi Kalea, 4, 20160 Lasarte-Oria, Gipuzkoa, Spain
w: martinberasategui.com
p: +34 943 36 64 71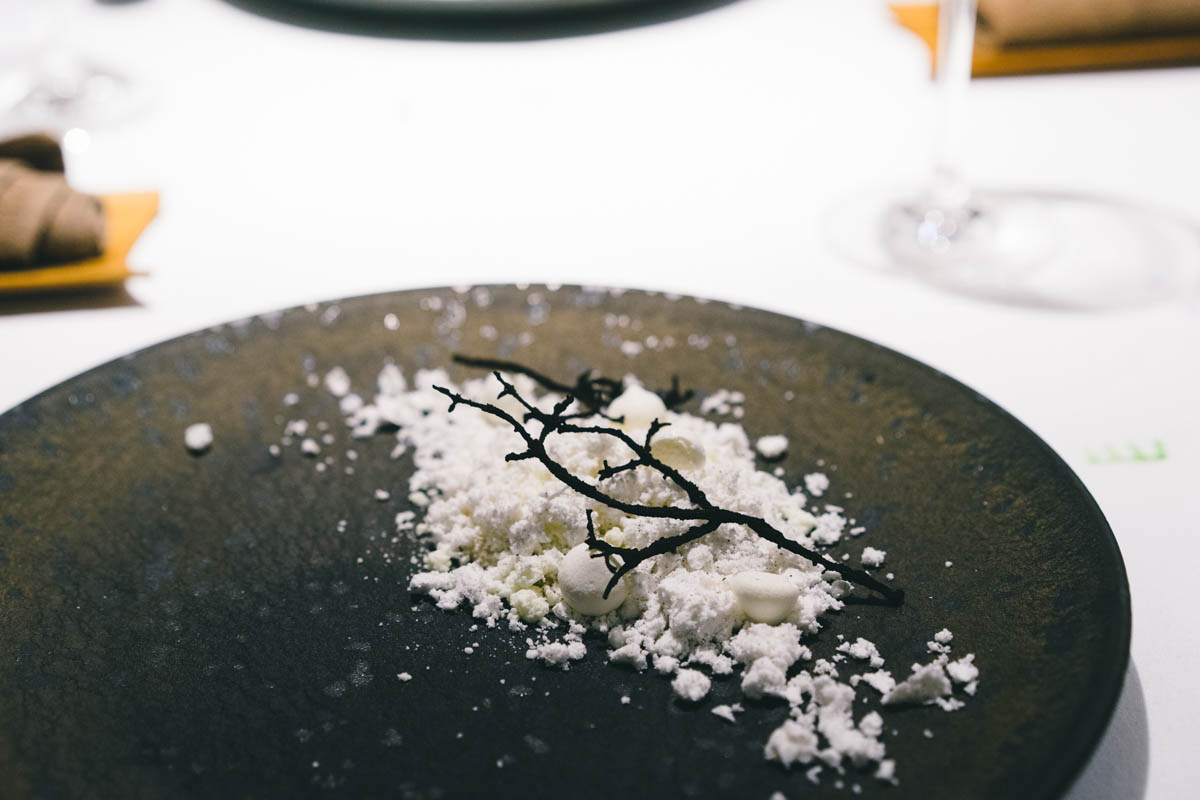 3. Sublime, Tokyo
Sublime is an innovative One Michelin Star French restaurant in Tokyo. They offer a 12-course set menu consisting of things like tandori chicken skin, foie gras black pepper crackers, Hokkaido venison, and more. The finale was just as amazing, ending with a refreshing yuzu kinkan dessert, chestnut financier, and a beautiful rum raisin dessert consisting of white chocolate and banana "snow" with chocolate "branches" and rum and raisin custard.
3-3-9 Higashi Azabu, Minato-ku, Tokyo, Annex Azabujuban 1F
p: 03-5570-9888
w: sublime.tokyo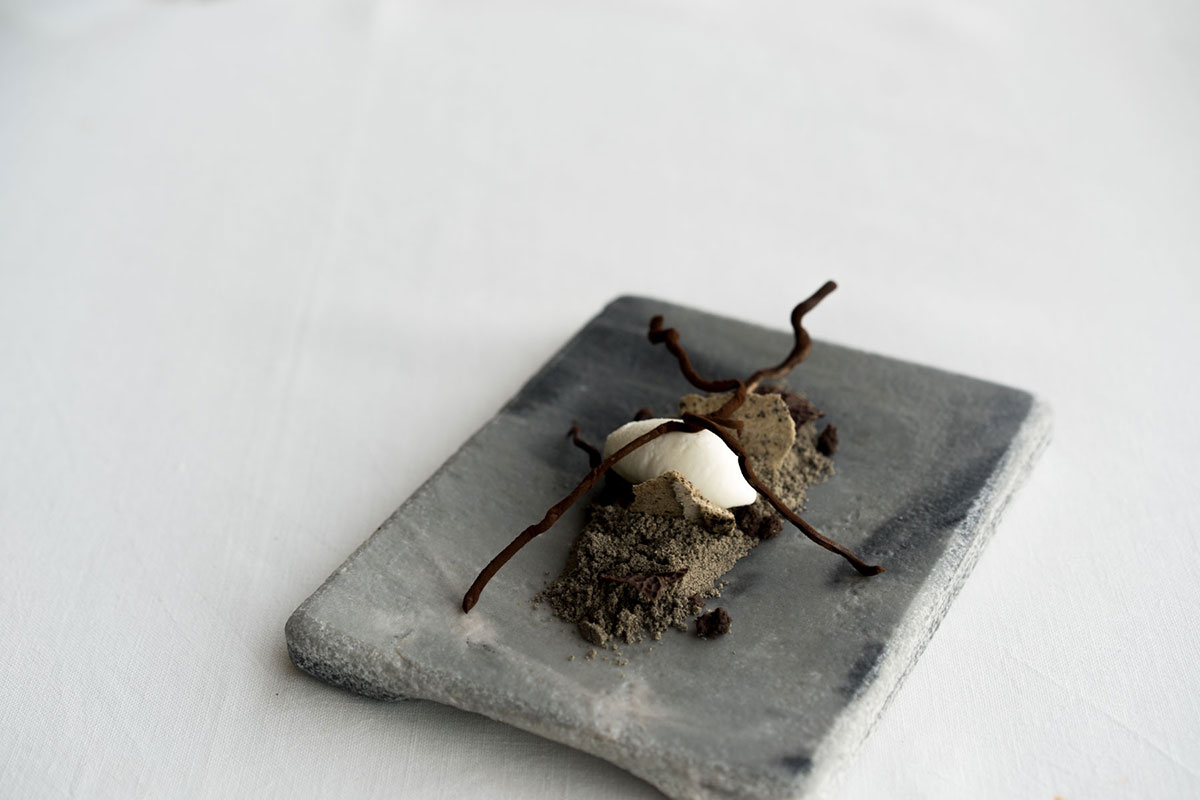 2. Azurmendi, San Sebastián
We had the most amazing meal at Azurmendi in Basque Country. The 3 Michelin Star dining experience started with a welcome "picnic," with several amuse bouches displayed in a picnic basket. We were then guided to the restaurant's "greenhouse" and kitchen where we sampled more welcome bites. We went for the 13-course meal ending with three dessert courses. Olive'd the black olive dessert served black olive polvorón, sheep's milk ice cream, and cacao. The chocolate brownie with black tea ice cream and ginger powder was fire too.
Legina Auzoa, s/n, 48195 Larrabetzu, BI, Spain
p: +34 944 55 83 59
w: azurmendi.restaurant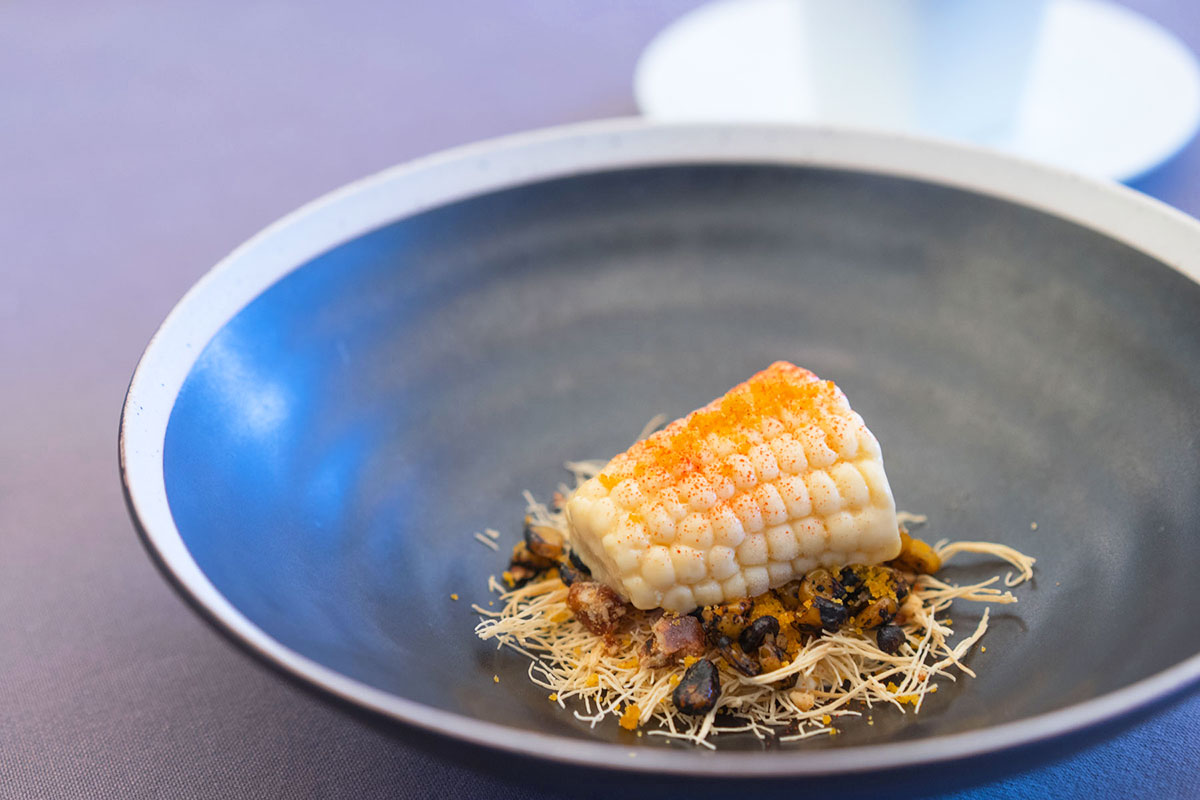 1. Jungsik Dang, Seoul
Jungsik Dang is a progressive Two Michelin Star restaurant in Seoul, founded by Chef Jung Sik Yim. The dessert at Jungsik Dang was next level – beautiful, flawless, and perfectly executed. The "Rose of Versailles" is a blueberry crèmeux, sculpted into a violet rose. The "Hot Corn" is also super Instagrammable, corn ice cream with candied pecans disguised as corn on the cob.
11 Seolleung-ro 158-gil, Cheongdam-dong, Gangnam-gu, Seoul, South Korea
p: +82 2-517-4654
w: jungsik.kr
American, Amsterdam, Netherlands, Asian, Australian, Australian, Bali, Indonesia, Balinese, Dutch, English, European, French, Hong Kong, Hong Kong, Indian, Indonesian, Italian, Japanese, Korean, Kyoto, Japan, London, England, Los Angeles, USA, Mexican, North American, Paris, France, San Sebastián, Spain, Seoul, South Korea, Singapore, Singaporean, Spanish, Tokyo, Japan