That Food Cray !!! The CRAYEST Desserts of 2016 !!!
HAPPY 2017! This is a little late, but you know what they say – better late than never. Following on That Food Cray !!! new year's traditions, we're going to throw it back, selecting the most memorable desserts of 2016. Like every other year, I've gone HAM on food so making this list was not an easy. Here's a list of 16 of the best desserts I've had this year!
16. Trattoria Pandemonio di casa Brogi, Florence
Trattoria Pandemonio is located in the heart of Firenze, just a stone's throw away from the stunning Arno river. The menu consists of all things Florentine, including Firenze-style appetizers, a wide selection of handmade pastas, seafood, and of course, Bistecca alla Fiorentina. The Bistecca alla Fiorentina is insane. Prior to firing it on the grill, the servers bring the massive slab of meat to your table just to show you what you're getting yourself into. Killer beef aside, the spaghetti alla bottarga and crostini toscani with pâté di fegato was also phenomenal. To finish, do yourself a solid and order the tiramisu! I don't even like tiramisu, but it this was life changing.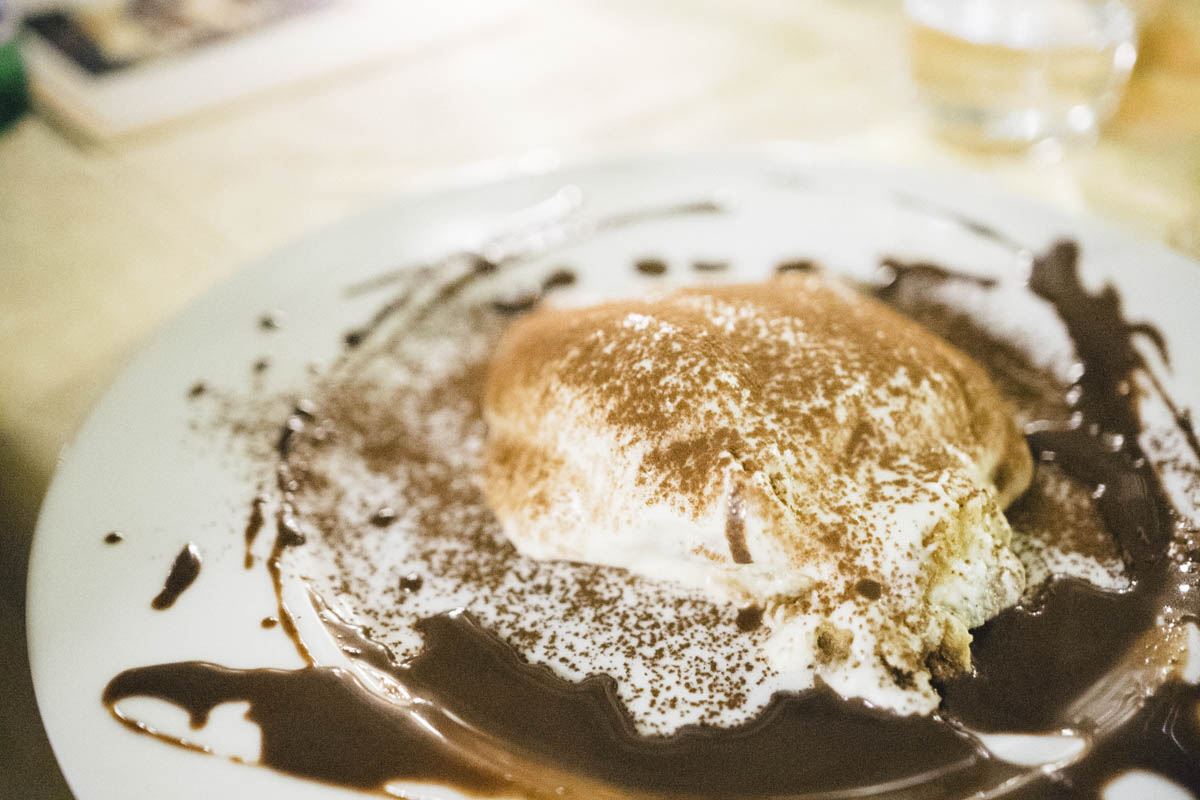 Via del Leone, 50R, 50124 Firenze, Italy
w: trattoriapandemonio.it
p: +39 055 224002
15. Piatto Romano, Rome
Piatto Romano is a legit restaurant in Rome that serves simple, rustic, and classic Roman food, located in one of the oldest neighborhoods in Rome, Testaccio. The menu is fairly simple, broken down into antipasti or starters, primi piatti which consisted of a list of pasta, heavier meat courses under the secondi piatti section, contorni or side dishes, and finally dessert. Piatto Romano is known for its signature offal dishes, so be sure to try the lamb's sweetbreads or their legendary rigatoni con la pajata which translates to rigatoni with milk-fed lamb intestines. Regardless of how stuffed you may be, order a slice of the torta di ricotta with sour cherry marmalade, trust me!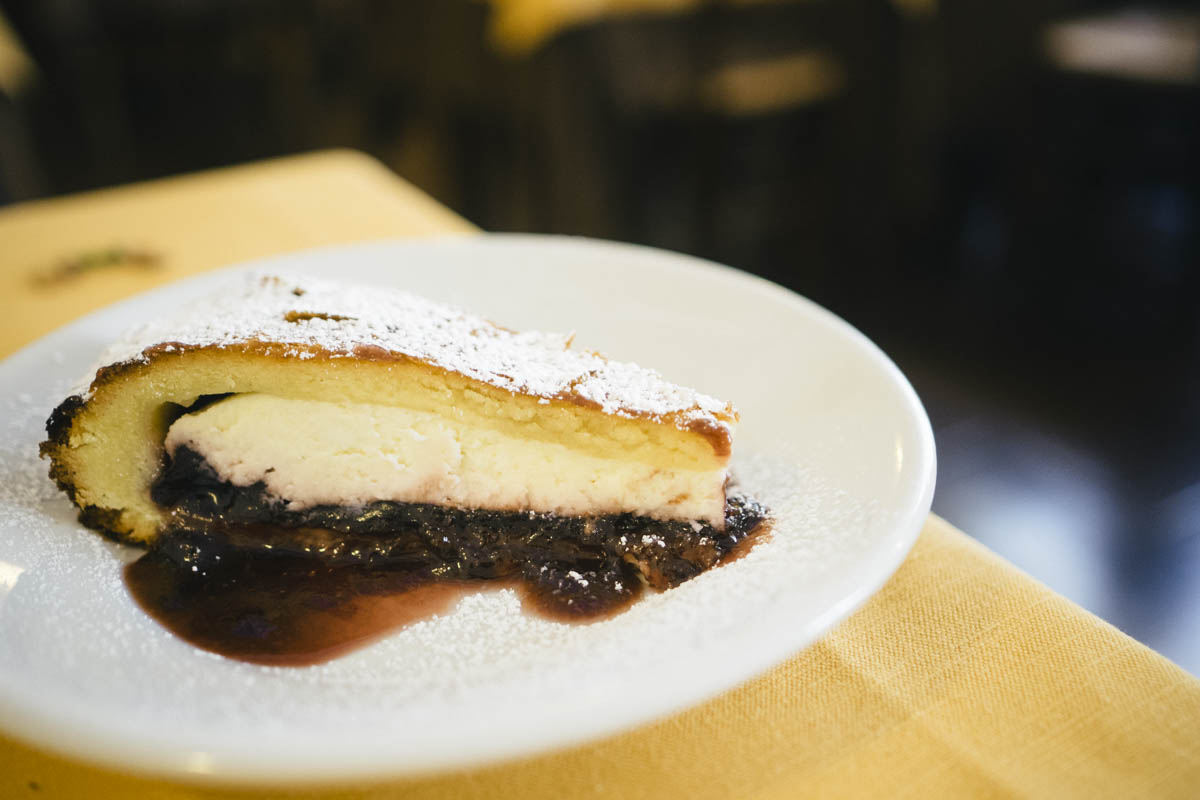 Via Giovanni Battista Bodoni, 62, 00153 Roma, Italy
w: piattoromano.com
p: +39 06 6401 4447
14. Okra, Hong Kong
Okra is an izakaya in Sai Ying Pun specializing in charcoal grilled small plates and sashimi along with a curated ist of unpasteurized sake. Inspired by Japanese cuisine, the menu consists of a variety of fish dishes along with shellfish, offal, tofu, quail and more. Make sure you save room for dessert and order the "Uji Matcha Cookie Boy," a roasted green tea & red bean cookie topped with smoked cream & lemon salt.
13. Tsukiji Market, Tokyo
I actually have no idea what this place is called, but it's a little stand in the middle of Tokyo's Tsukiji fish market selling all things mochi. They sell everything form warabi mochi to my FAV, daifuku. These are essentially mochi served with a fresh strawberry! The custard is the best flavor IMO. The black sesame is a close second.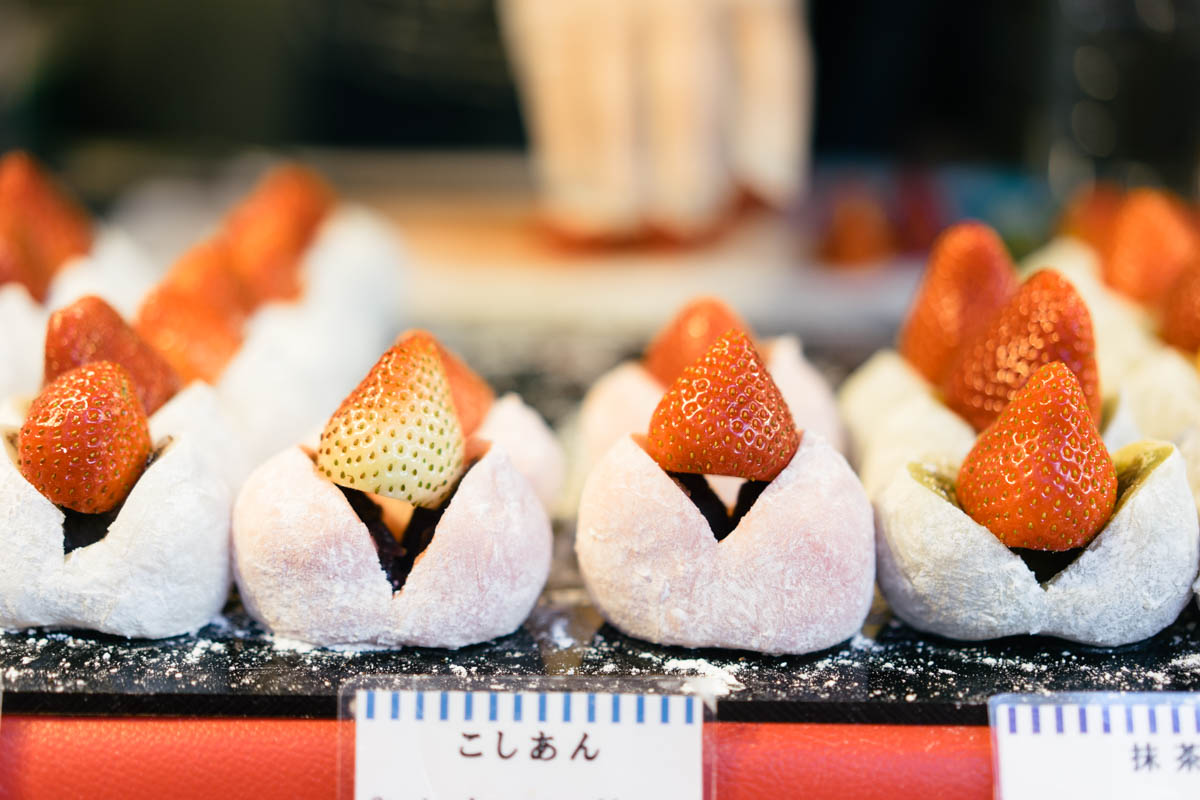 5 Chome-2-1 Tsukiji, Chuo, Tokyo 104-0045, Japan
12. Sqirl LA, Los Angeles
Sqirl LA is a tiny breakfast/brunch spot in Silver Lake serving the bombest homemade ricotta with house-made jam on burnt brioche toast. The brioche toast is perfect – golden brown and burnt around the edges, smothered in fresh ricotta and seasonal jams. Depending on the season, Sqirl offers Gravenstein Apple Butter, Moro Blood Orange Marmalade, Wild Boysenberry, or a Blenheim Apricot preserve. So good!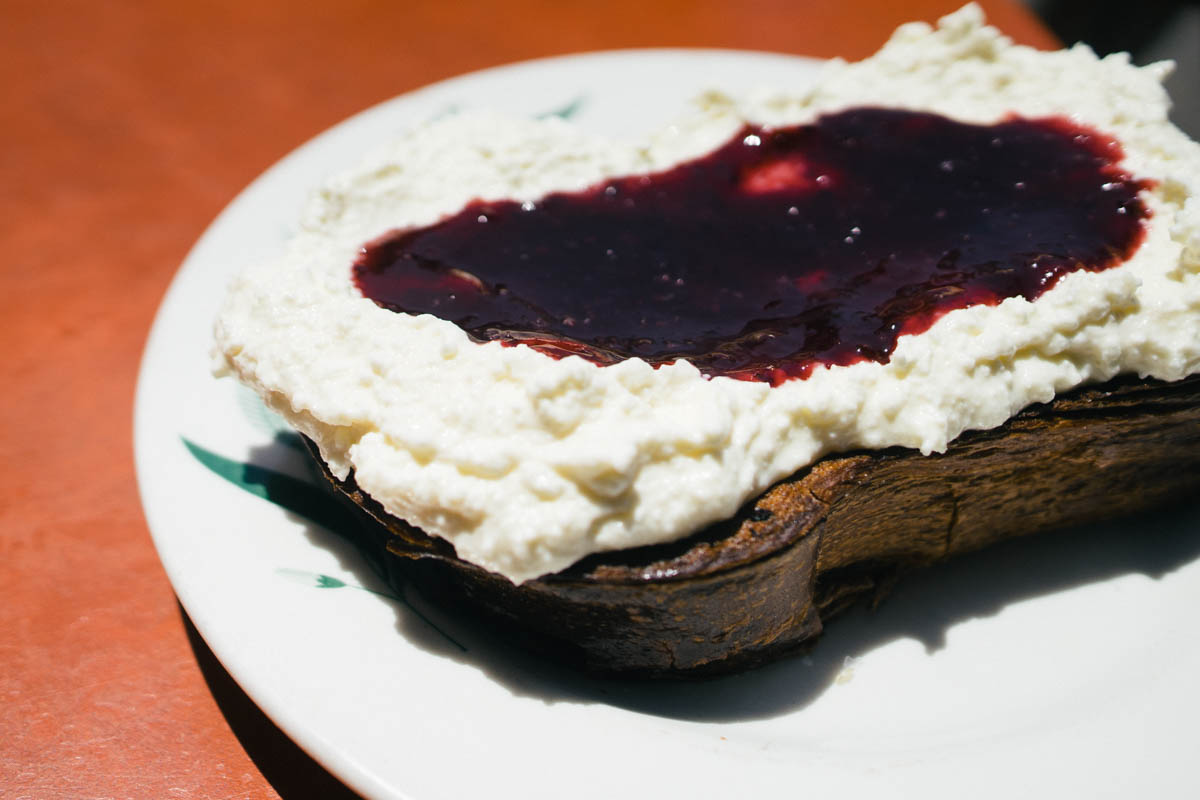 720 Virgil Ave #4, Los Angeles, CA, 90029
p: (323) 284-8147
11. ACME, Sydney
One of my favorite meals in Sydney was at ACME, an innovative restaurant highlighting Italian dishes with hints of Asian influence. Chef Mitch Orr has put in werk at a number or world-renowned restaurants including the world's #1 restaurant, Osteria Francescana in Modena, Italy. He has now earned the title of the "prince of pasta." Although the restaurant is known for its pasta, the dessert is worth mentioning as well! ACME's black sesame ice cream and matcha cake was one of the best desserts we had on the trip!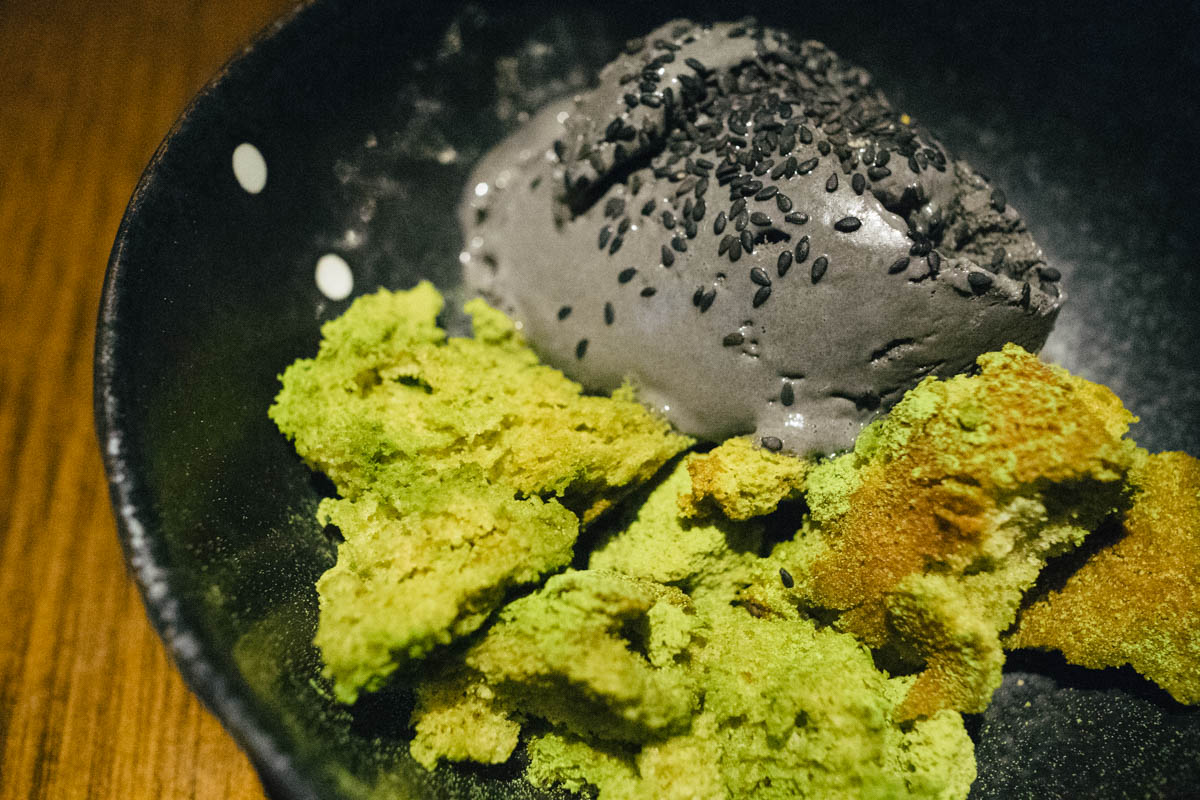 60 Bayswater Rd, Rushcutters Bay NSW 2011, Australia
w: weareacme.com.au
p: +61 435 940 884
10. Bengawan Solo, Singapore
I forgot how good Bengawan Solo's pandan cakes were until I had it again this year. My homie Gillian would bring one back for me everytime she went to Singapore. I would hide them from Eugene and eat the whole cake to myself over the course of two days. These bad boys are addicting, full of potent pandan flavor, moist and airy. It's so FLUFFY, I'm gonna die!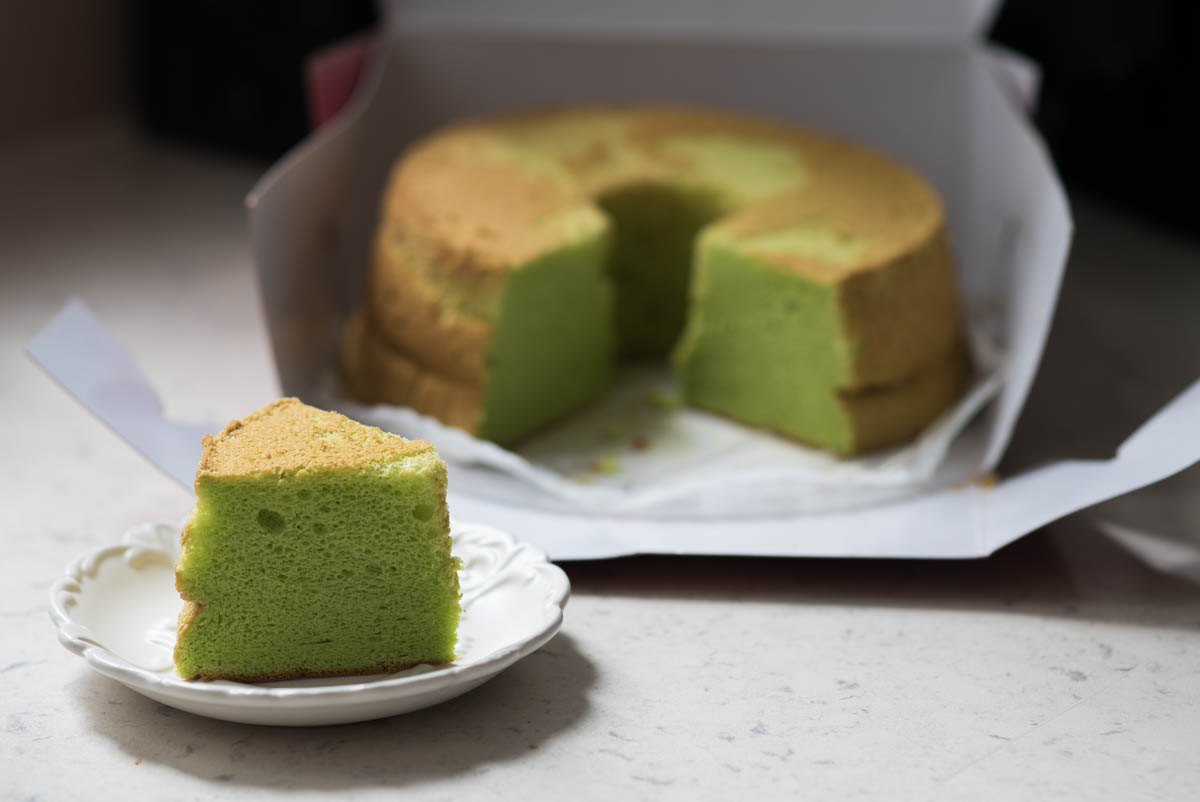 There are locations all over Singapore!
9. Lyle's, London
Lyle's is a modern British restaurant in London's Shoreditch district. The menu changes daily, open for both lunch and dinner, offering an à la carte menu at lunch and a set menu for dinner. We went for lunch and got to try things like lardo with fried bread and tomatoes, lamb sweetbreads, and cured beef with onions and ramson served with a flavorful beef consommé and an onsen egg. To finish, we had a simple yet perfect treacle tart with raw milk ice cream.
56 Shoreditch High Street, London, E1 6JJ
e: [email protected]
p: 020 3011 5911
8. The Kettle Black, Melbourne
The Kettle Black is located in South Melbourne. The cafe is situated in a one-of-a-kind, all-white Victorian terrace. Designed by Studio You Me, The Kettle Black has won numerous design awards, built in the last heritage terrace on Albert Road which rubs up against a contemporary apartment complex, perfectly bringing together the old and new. Coffee aside, you have to cop the notorious hotcakes with ricotta – fluffy and moist AF topped with ricotta, double cream, fresh fruit, crunchy seeds and sweet pure maple.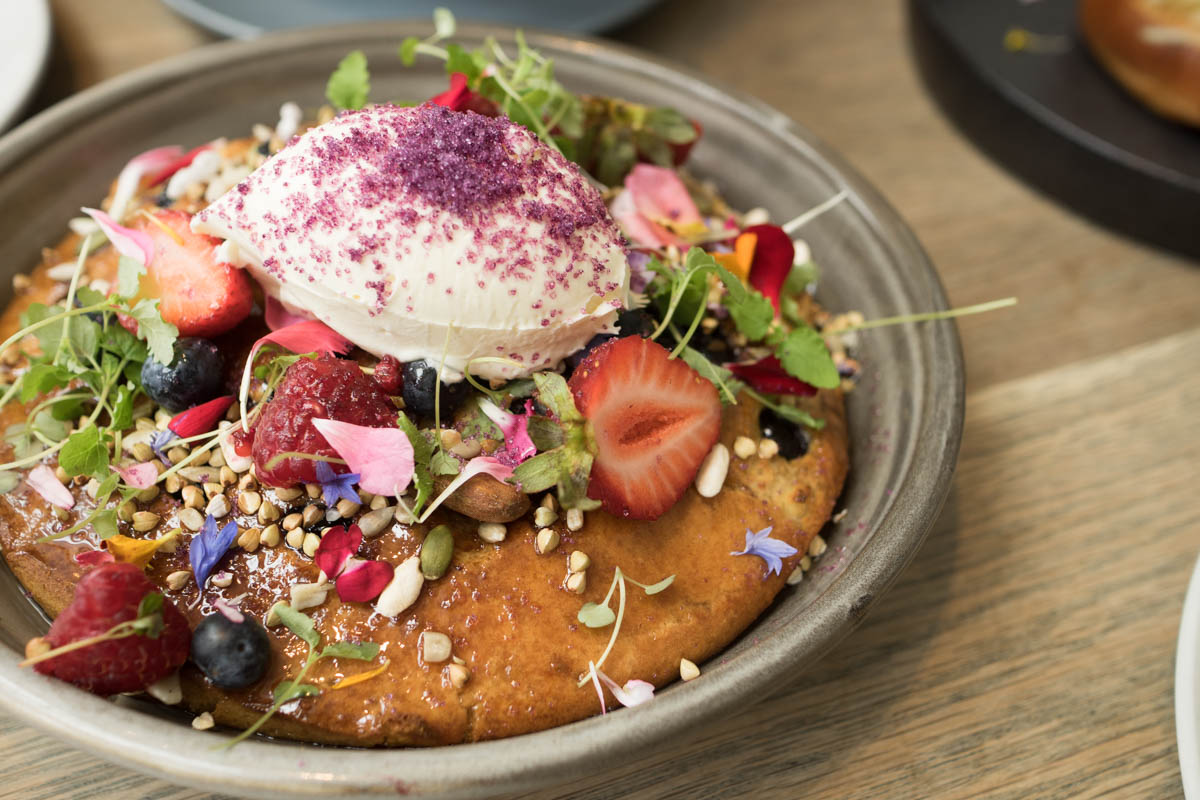 50 Albert Rd, South Melbourne VIC 3205, Australia
w: thekettleblack.com.au
p: +61 3 9088 0721
7. Edition Coffe Roasters, Sydney
Edition Coffee Roasters is a small humble café in Sydney's Darlinghurst district. Influenced by contemporary Nordic and Japanese cuisine, the menu consists of things like Danish smørrebrød, Noma-inspired mushroom udon noodles, Swedish fisksoppa soup and the "Yakuza's breakfast," which are fluffy AF matcha hotcakes. The matcha hotcakes are bomb, light and airy yet moist served with honey ganache and fresh passion fruit.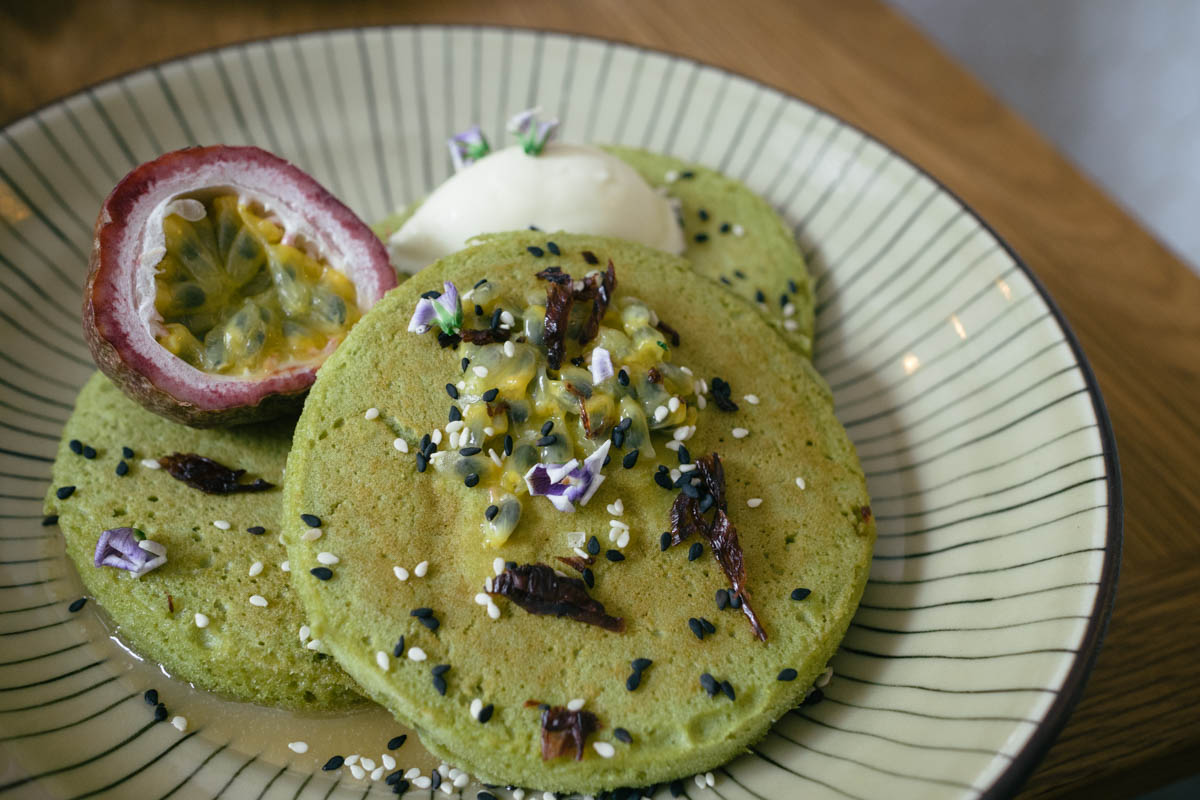 6. B.S. Taqueria, Los Angeles
B.S. Taqueria is an "authentically inauthentic," Mexican restaurant in DLTA. The menu is simple, featuring Mexican favorites, with a twist. You'll find lardo tacos, chicken skin chicharrones, cauliflower al pastor and the best churros and tres leches cake! The melt-in-your-mouth churros are crack, light, airy and crispy, dusted in the perfect amount of cinnamon and sugar. The tres leches cake is soaked in sweet milk topped with a brown sugar meringue and macadamia nuts.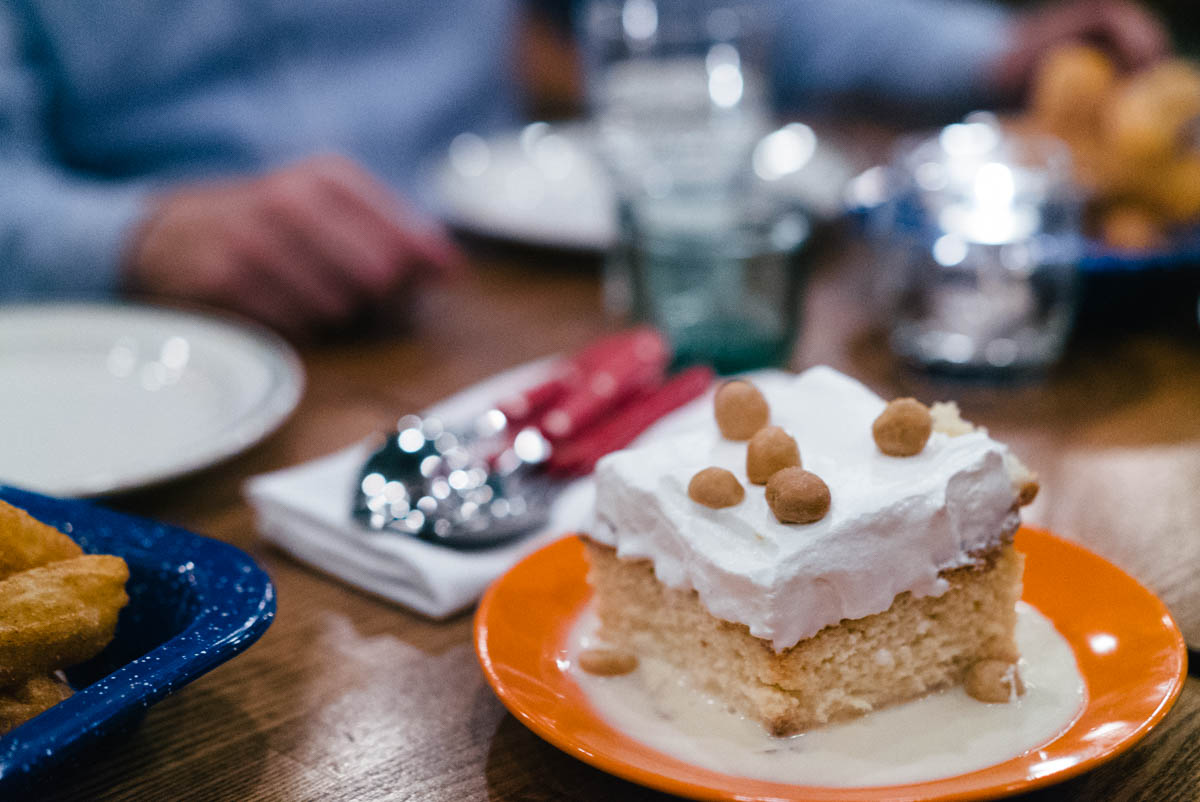 514 W 7th St, Los Angeles, CA 90014, United States
w: bstaqueria.com
p: +1 213-622-3744
5. Ametsa with Arzak Instruction, London
Ametsa with Arzak Instruction is located in COMO The Halkin Hotel in London. The restaurant has earned one Michelin star and is rooted in the traditions of "New Basque Cuisine." Ametsa takes traditional techniques and flavor profiles with a progressive twist. We indulged in the tasting menu which featured things like the "Egg in Leaf" and "Scallops Leaving Home." To finish, we had two desserts, a gigantic truffle which melted as the server poured warm chocolate all over it and the "Pan de Naranja y Espinacas," an orange toast and spinach dessert. The latter of the two was my fav!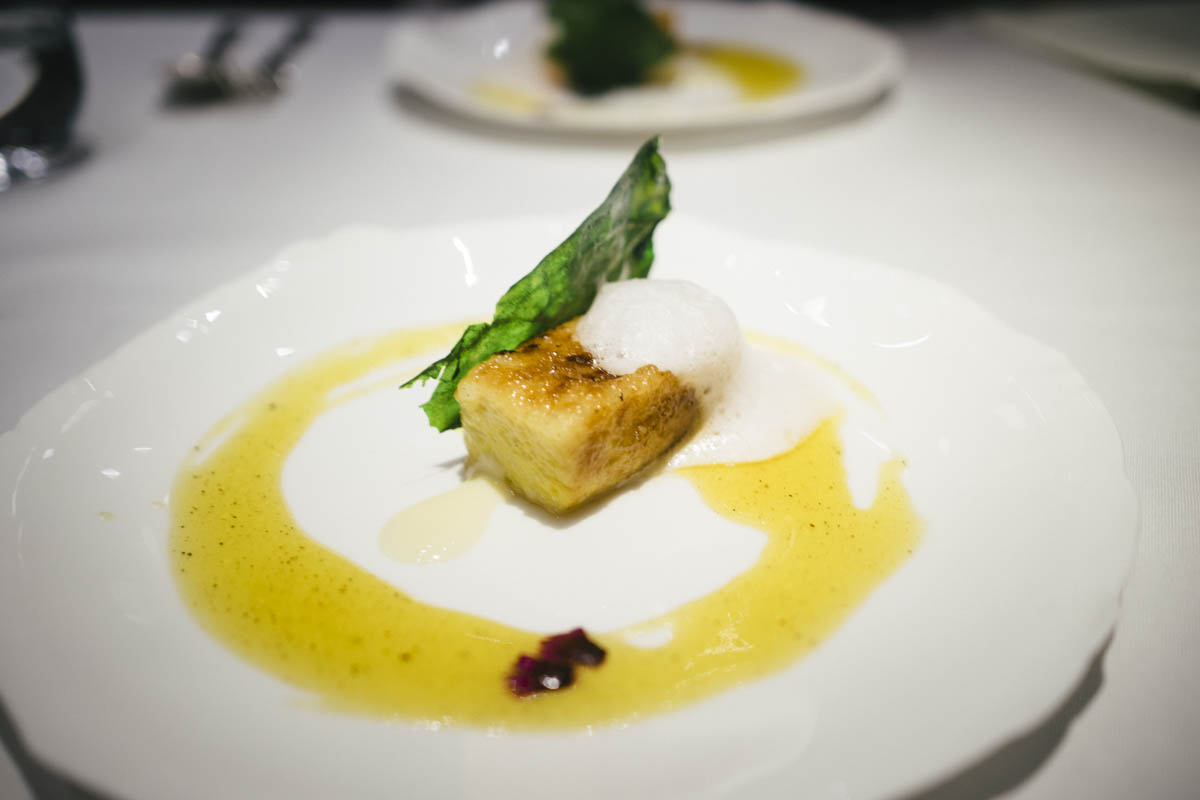 Halkin Street, London, SW1X 7DJ
e. [email protected]
p. +44 020 7333 1234
4. Dinner by Heston Blumenthal, London
Dinner by Heston Blumenthal is a Michelin-starred restaurant in London. Inspired by British culinary history, Dinner's menu educates its diners on the roots of British cuisine consisting of historical British dishes, which were researched by food historians and through The British Library. Heston takes 13th to 19th-century recipes, reinventing them with an innovative approach and modern cooking techniques. The restaurant is a known for its signature "Tipsy Cake," a delicious brioche cake drenched in brandy cream sauce, accompanied by a slice of glazed spit-roasted pineapple. The Tipsy Cake was legit, but the sambocade was what caught my attention, a goat's milk cheesecake served with elderflower & apple, perry poached pear, and smoked candied walnuts.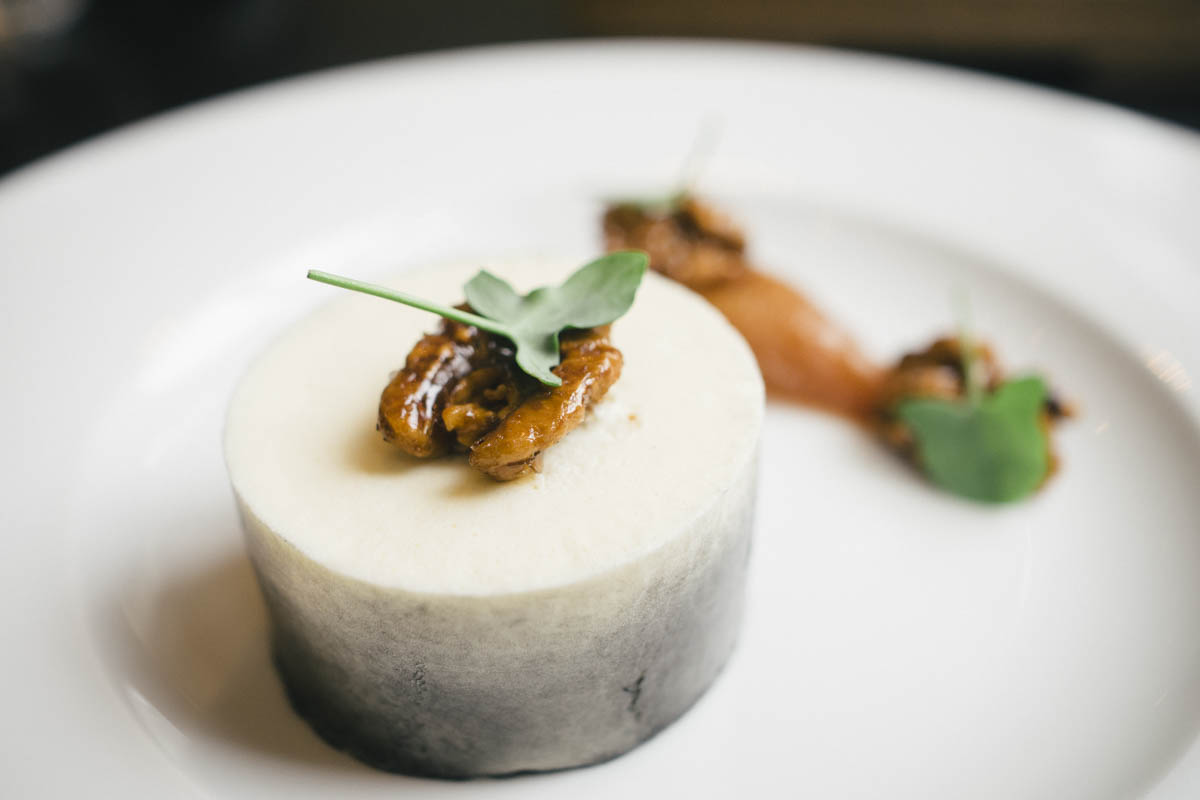 Mandarin Oriental Hyde Park
66 Knightsbridge, London SW1X 7LA
e: [email protected]
p: +44(0)20 7201 3833
3. Supernormal, Melbourne
Founded by Melbourne's culinary genius, Chef Andrew McConnell, Supernormal is far from normal, offering a mashup of Asian-inspired dishes. The menu highlights Asian favorites such as rice cakes, Sichuan lamb, baos, and more. Not only was the food lit, the dessert was FIYAH! Supernormal's yogurt cake with black sesame ice cream, sesame brittle and blueberries was a game changer.
180 Flinders Ln, Melbourne VIC 3000, Australia
w: supernormal.net.au
p: +61 3 9650 8688
2. The Mandarin Grill, Hong Kong
The Mandarin Grill in Hong Kong has maintained its Michelin star over the last six consecutive years under the reign of Executive Chef Uwe Opocensky. The menu consists of exciting interpretation of grill classics with nuances of progressive gastronomy. The food is amazing and the dessert is unreal. Chef Uwe shows his playful side by presenting desserts in a whimsical and fun manner, disguising chocolate truffles as black truffles, strawberry ice cream mimicking real strawberries, and white chocolate shells filled with mascarpone "potatoes" buried in chocolate "dirt." All of these were incredible, but the simple yet perfectly executed salted caramel soufflé was the dessert that won my heart.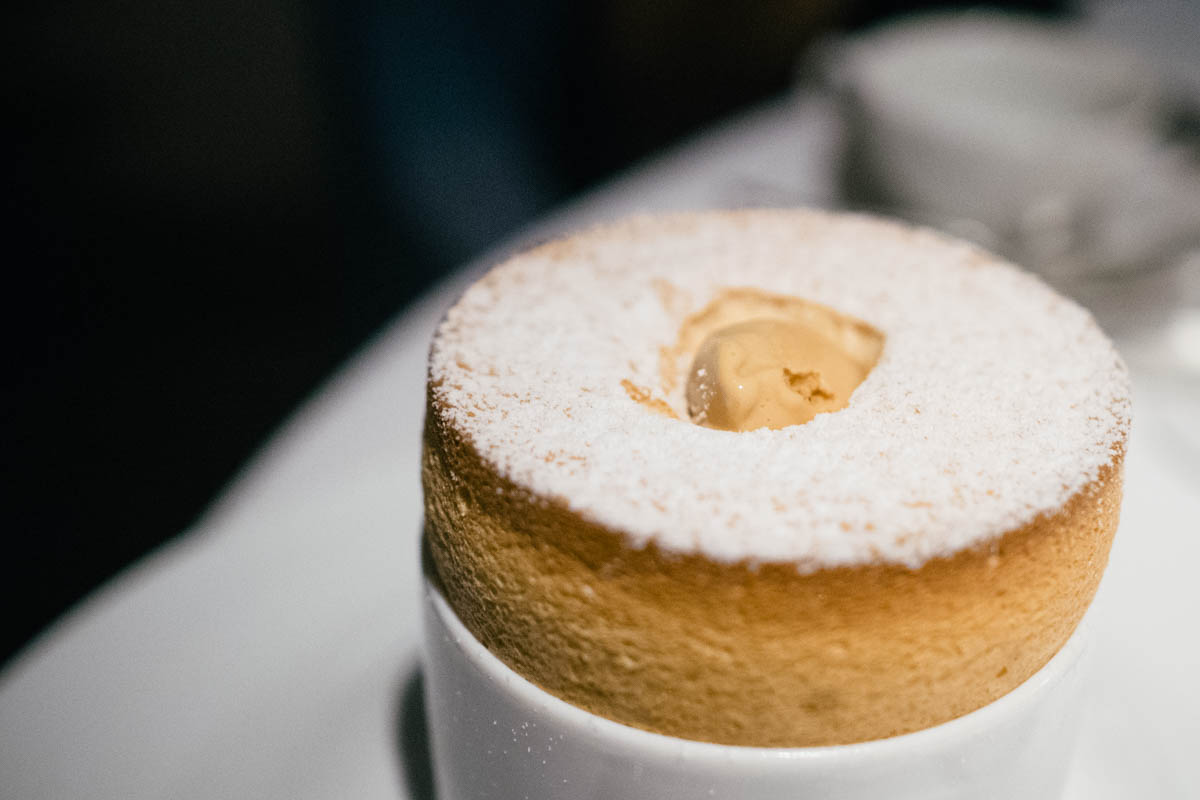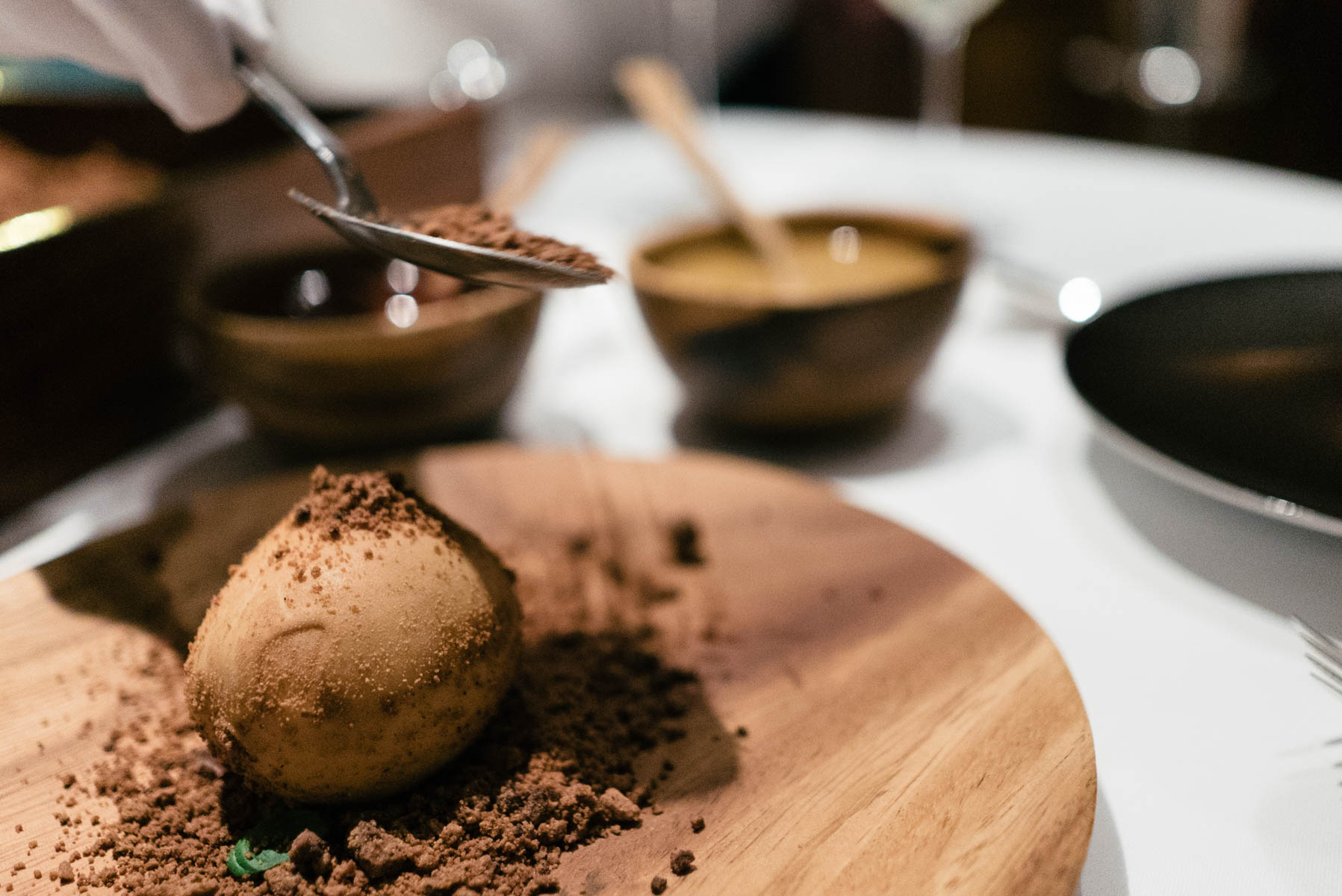 5 Connaught Rd Central
w: mandarinoriental.com
p: +852 2825 4004
1. Peace of Cake, Hong Kong
The best dessert I had all year just so happen to be my birthday cake! My friend and one of my FAV pastry chefs, Tracy Wei, worked her ass off making me an epic birthday cake made with some of my favorite tings, with the help of my husband. She whipped up an insanely delicious pineapple upside down cake with layers of horchata panna cotta and coconut cream cheese !!!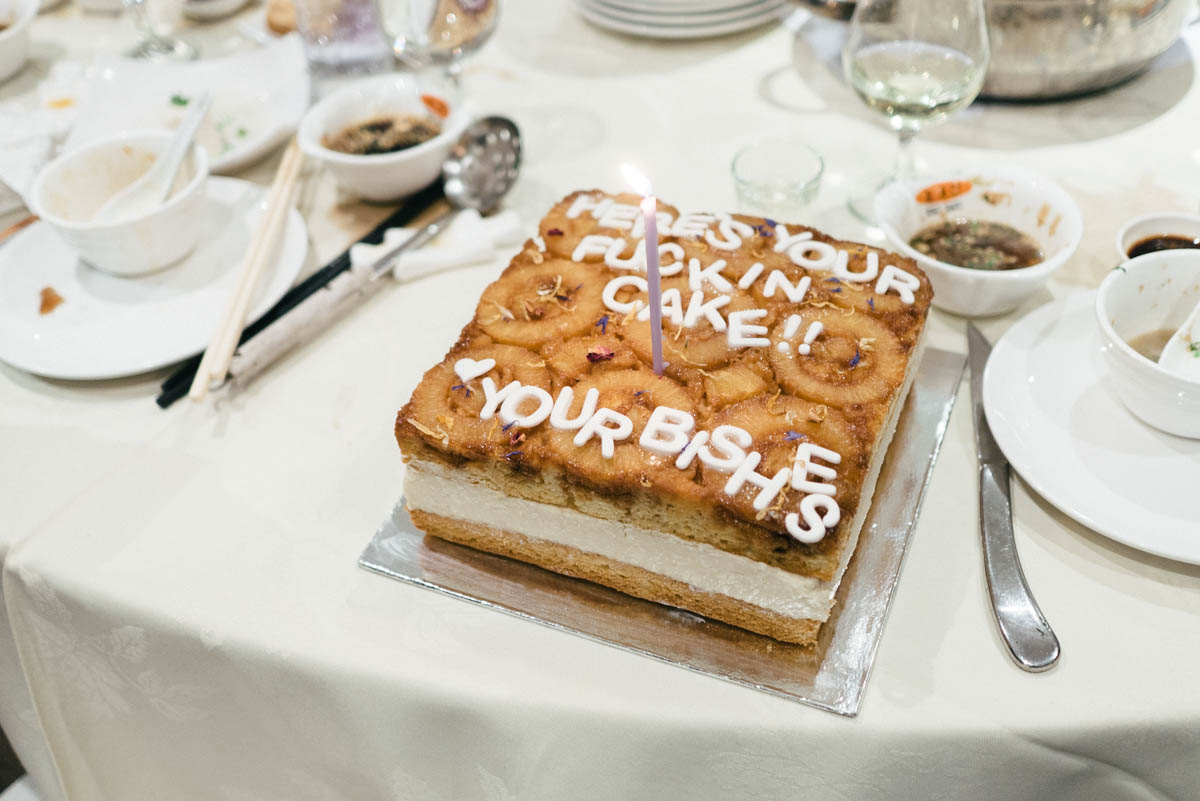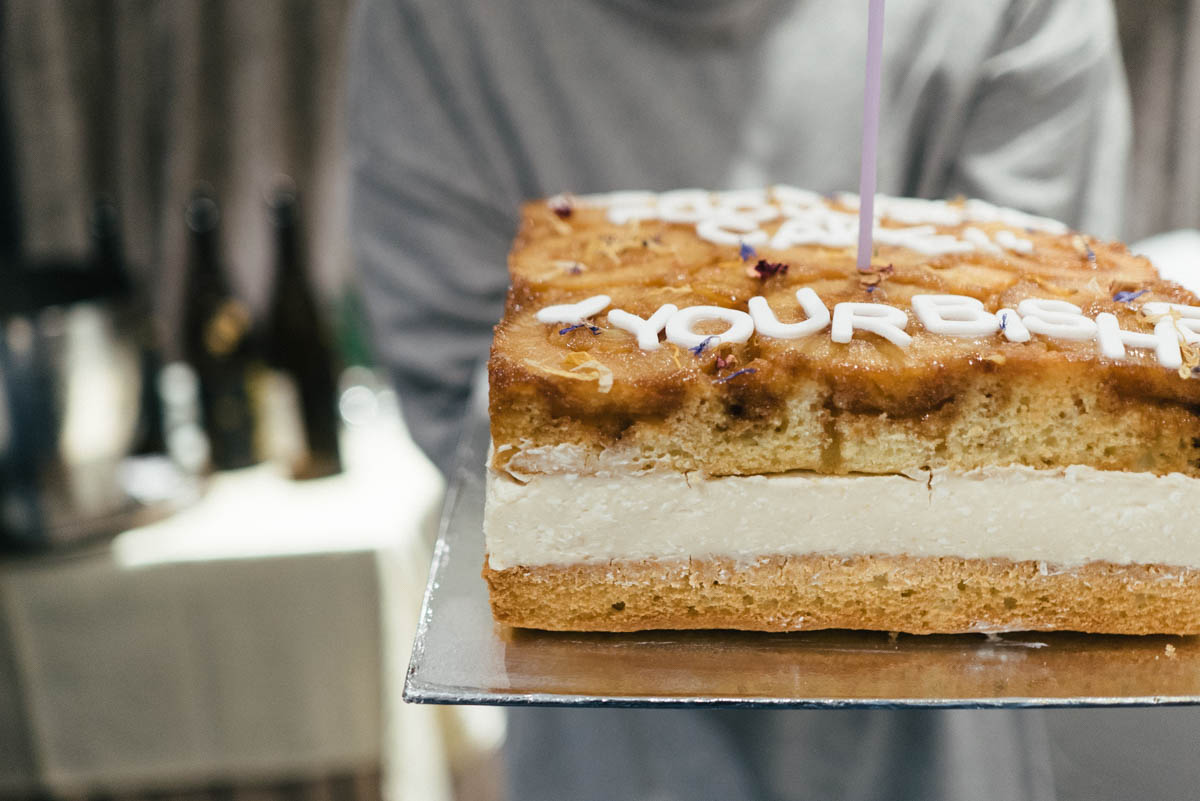 American, Asian, Australian, Australian, Dessert, European, Florence, Italy, French, Hong Kong, Hong Kong, Italian, Japanese, London, England, Los Angeles, USA, Melbourne, Australia, Rome, Italy, Singapore, Singaporean, Sydney, Australia, Tokyo, Japan