We're super excited to announce the That Food Cray !!! and Urban Outfitters Food Fest this Saturday, November 11th in Los Angeles. Urban Outfitters has been gracious enough to hook-up their amazing Space15Twenty in Hollywood for our first-ever Food Fest !!! We've partnered with five amazing spots, who'll each bring an exclusive CRAY dish to the food fest alongside some of their delicious usual offerings. They include:
Tikifish's poke bowls
Cheezus' grilled cheese sandwiches
Little Egypt's Middle Eastern desserts
Dream Pops's 3D-printed popsicles
Wanderlust Creamery's unique globally-minded ice cream
In addition, we're going to have music, a candy bar, and a special pickling tutorial from Nico de Leon and Jessica Wang of LASA and Pique Nique. They'll break down all you need to make your own homemade pickles !!!
That Food Cray !!! and Urban Outfitters Food Fest !!!
Saturday, November 11th | 2pm – 5pm
Space 15 Twenty
1520 N Cahuenga Blvd.
Los Angeles, CA 90028
To catch the action, follow @urbanoutfitters, @thatfoodcray, and @space15twenty. See you there !!!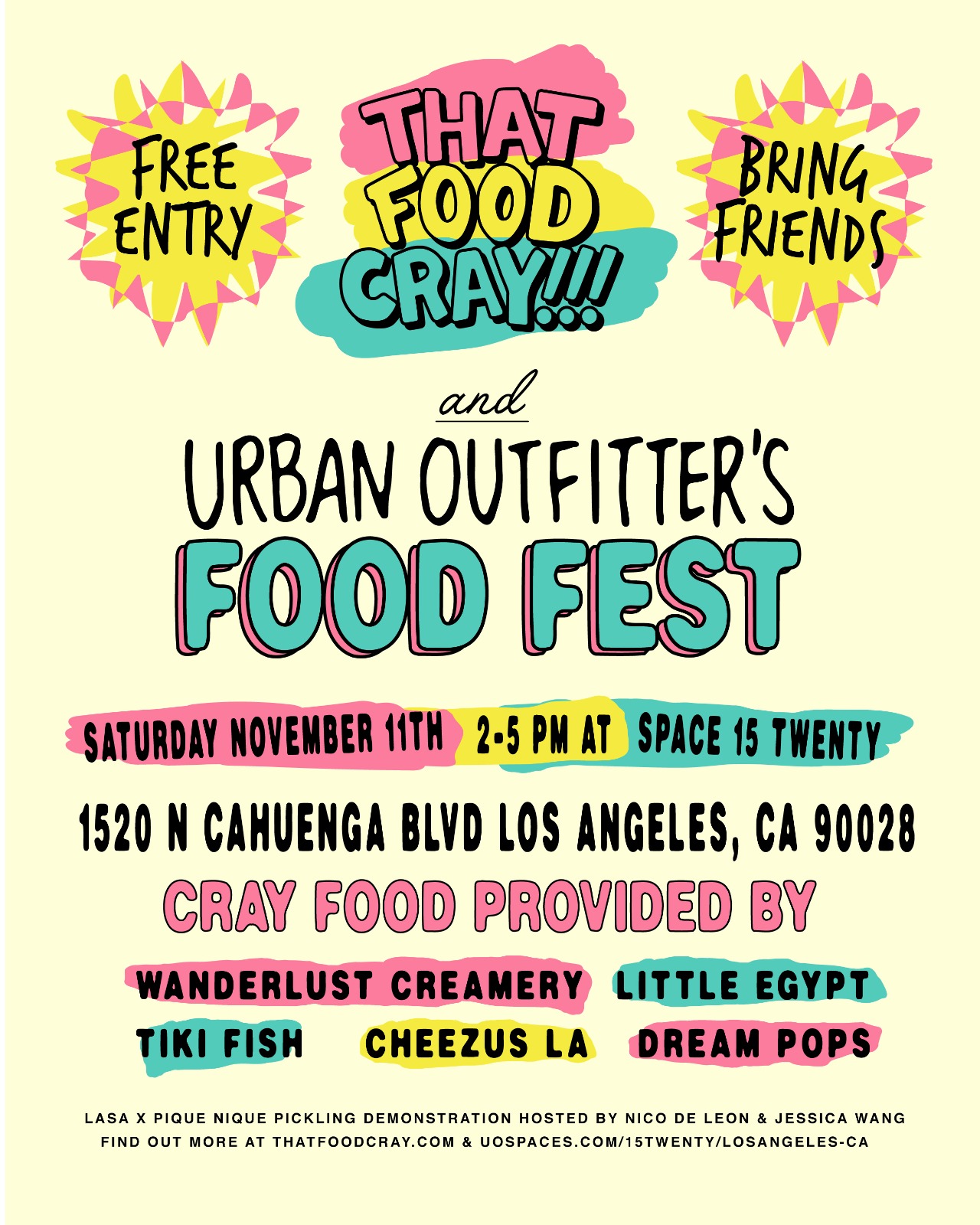 Accessories, Los Angeles, USA, Merchandise, T-shirts