Taipei Cray !!! The OG Din Tai Fung 鼎泰豐
2
The Lowdown
Restaurant Name: Din Tai Fung 鼎泰豐
Cuisine: Chinese / Taiwanese
Average Price per Person: $200 to 500 TWD or $7 to 16 USD
Location: Taipei, Taiwan (please refer to the map below for details)
Recommendations: Pork Xiaolongbao, Truffle Xioalongbao, Crab Roe & Pork Xiaolongbao, Shrimp & Pork Wontons, Shrimp & Pork Pot Stickers, Noodles with Spicy Sesame & Peanut Sauce, Drunken Chicken and Glutinous Rice dumplings

Ratings (out of 5)
Taste: 4
Creativity/Authenticity: 5
Atmosphere: 4
Service: 3.5
Bang for Buck: 4.5

Crayscale !!!
I know, I know, Din Tai Fung is everywhere now, but I still adore this place and its notorious xiaolongbao (soup dumplings). These juicy little bad boys are consistently perfect and hit the spot every time. If you're unfamiliar with xiaolongbao, it is a type of soup dumpling usually made with pork steamed in bamboo baskets. Din Tai Fung's are effing bomb and has been recognized for being amongst the best!
Din Tai Fung started from the bottom in Taipei, Taiwan and now has branches globally including Australia, China, Hong Kong, Indonesia, Japan, Malaysia, Singapore, South Korea, the United States and Thailand. I frequent the Hong Kong locations quite often, but this was the first time I hit up the OG Taipei location, where it all started. Din Tai Fung in Hong Kong is always packed and the original location in Taipei was no different. The wait in Taipei seemed shorter though and we were seated within 10 minutes.
The menu is essentially the same as the Hong Kong location consisting of a variety of cold appetizers, dumplings, noodles, rice dishes, meat dishes and more. The service at the Taipei location seemed to be significantly better as the waitresses gave us instructions on how to eat the Xioalongbao as well as constantly changing our bowls, plates and utensils to keep the flavors from being tainted, especially when we tasted their black truffle dumpling! Service aside, the food seemed to taste better as well! I'd definitely recommend hitting up the original Din Tai Fung location if you're in Taipei!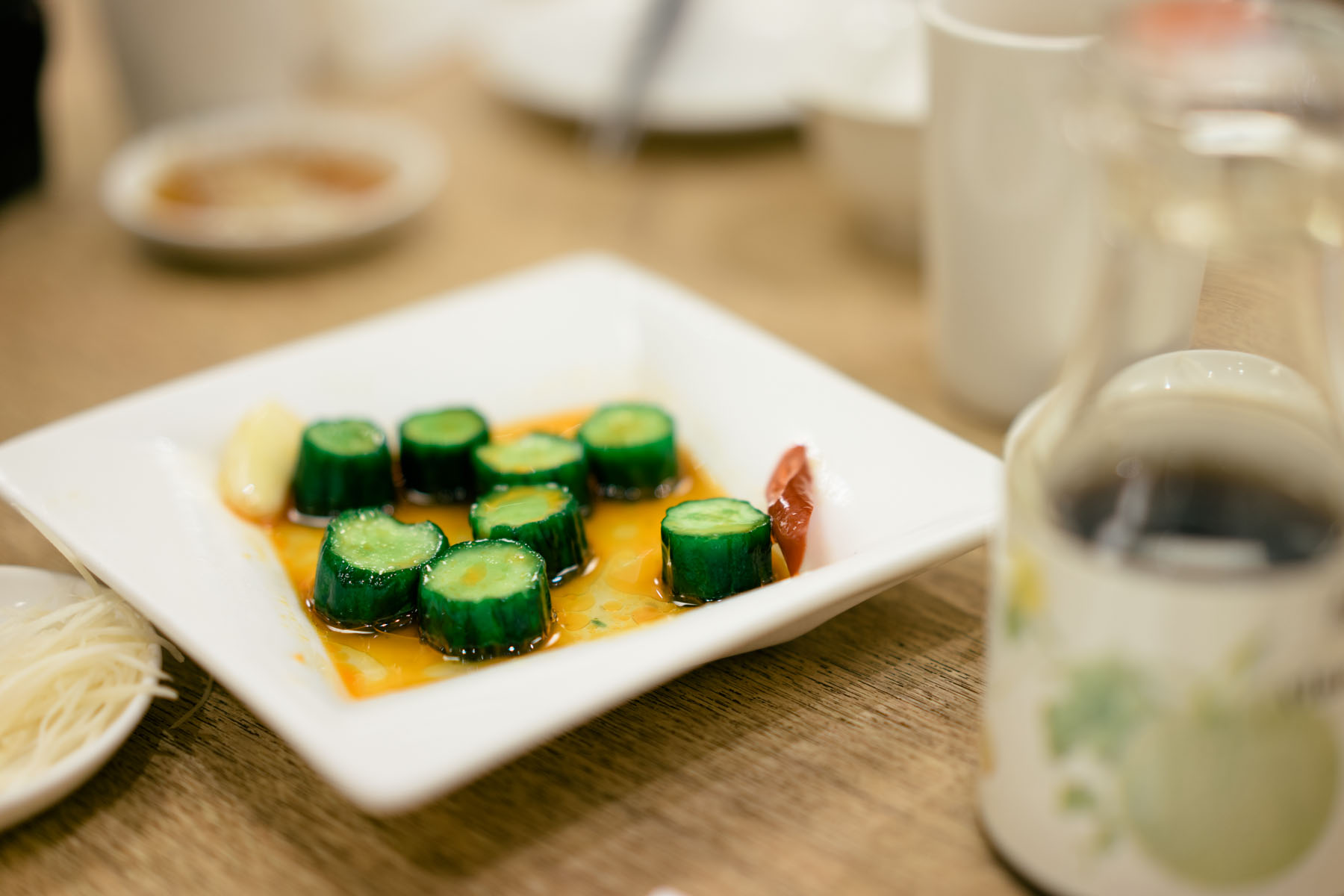 Spicy Pickled Cucumbers (NT$65 or $2.16 USD).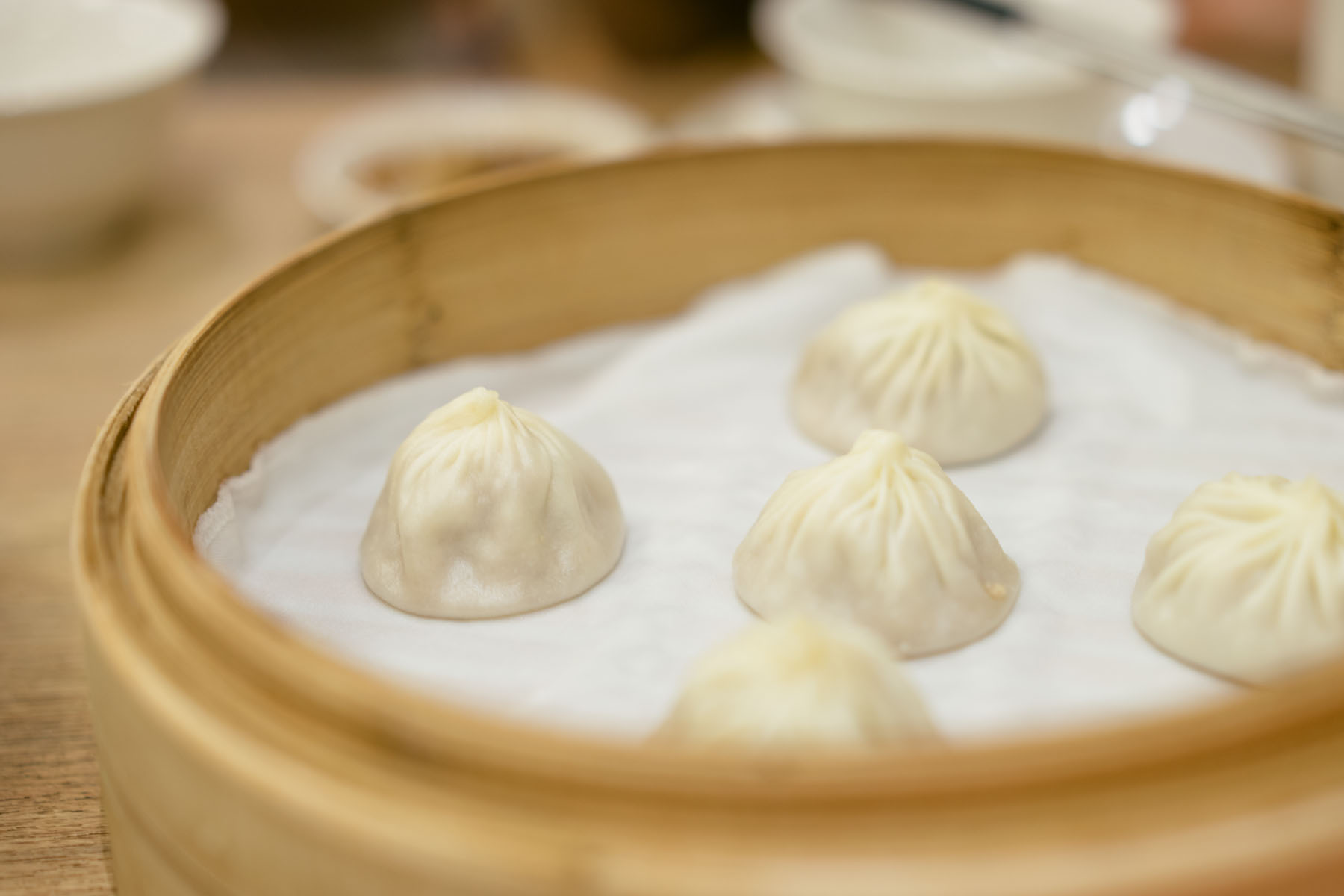 Original Pork Xiaolongbao (NT$100 or $3.35 USD for 5). This is how it all started!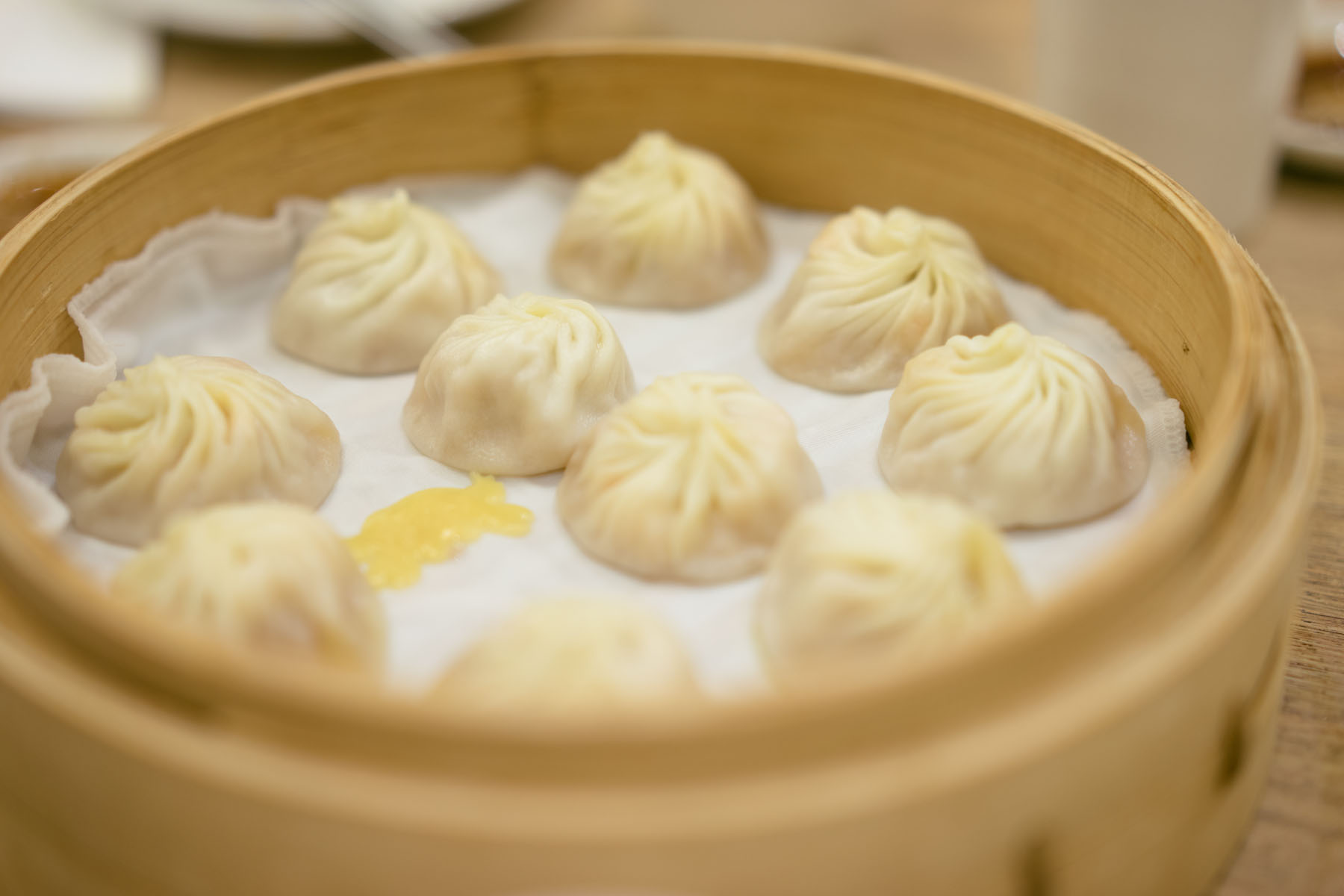 Crab Roe and Pork Xiaolongbao (NT$340 or $11.30 USD for 10). I personally prefer these over the pork just because I lurveeee crab roe!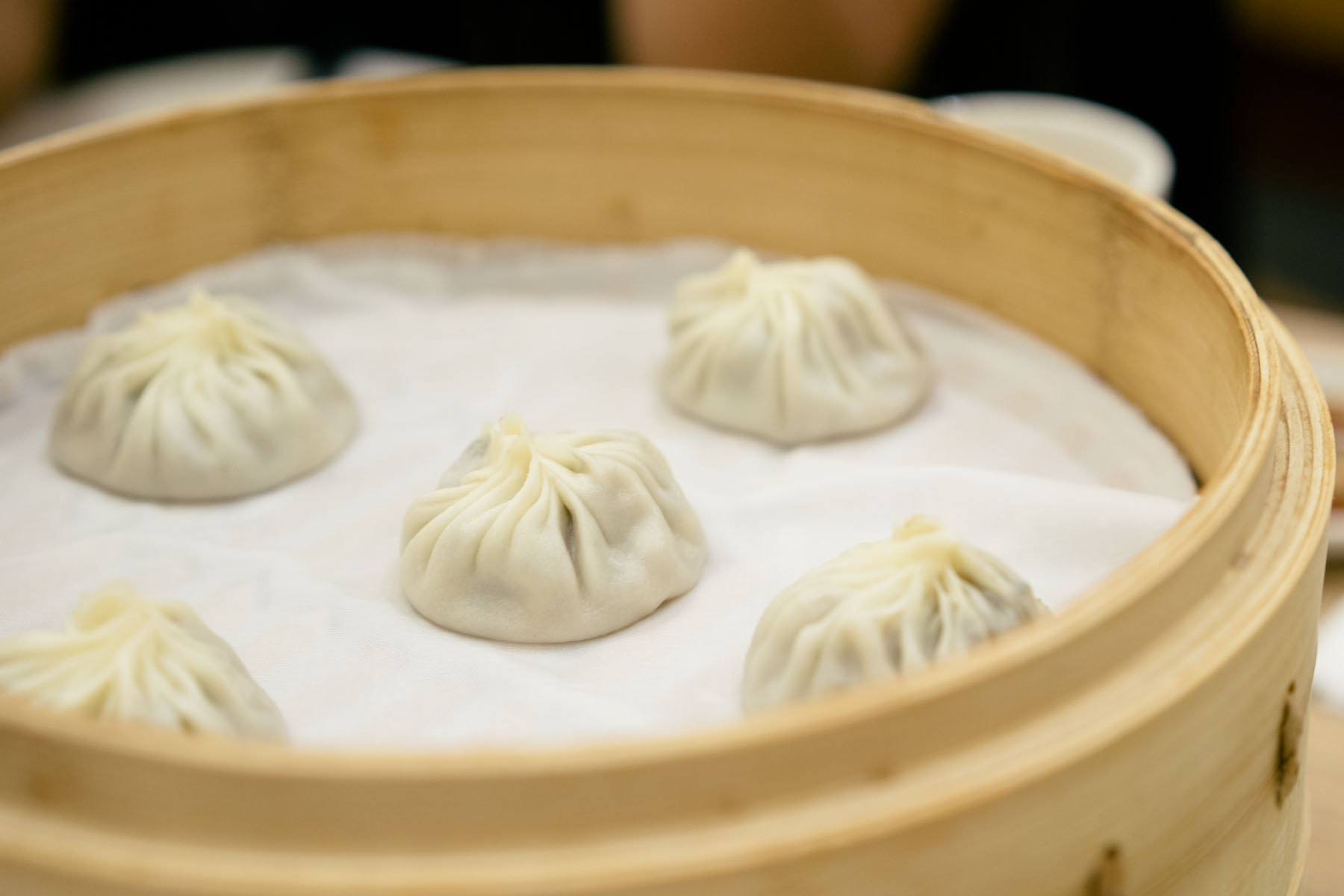 Truffle and Pork Xiaolongbao (NT$450 or $15 USD for 5). At $3 a pop, the truffle dumplings are definitely worth ordering. I've had these ones in Hong Kong, but the truffle wasn't as potent as the ones here in Taipei.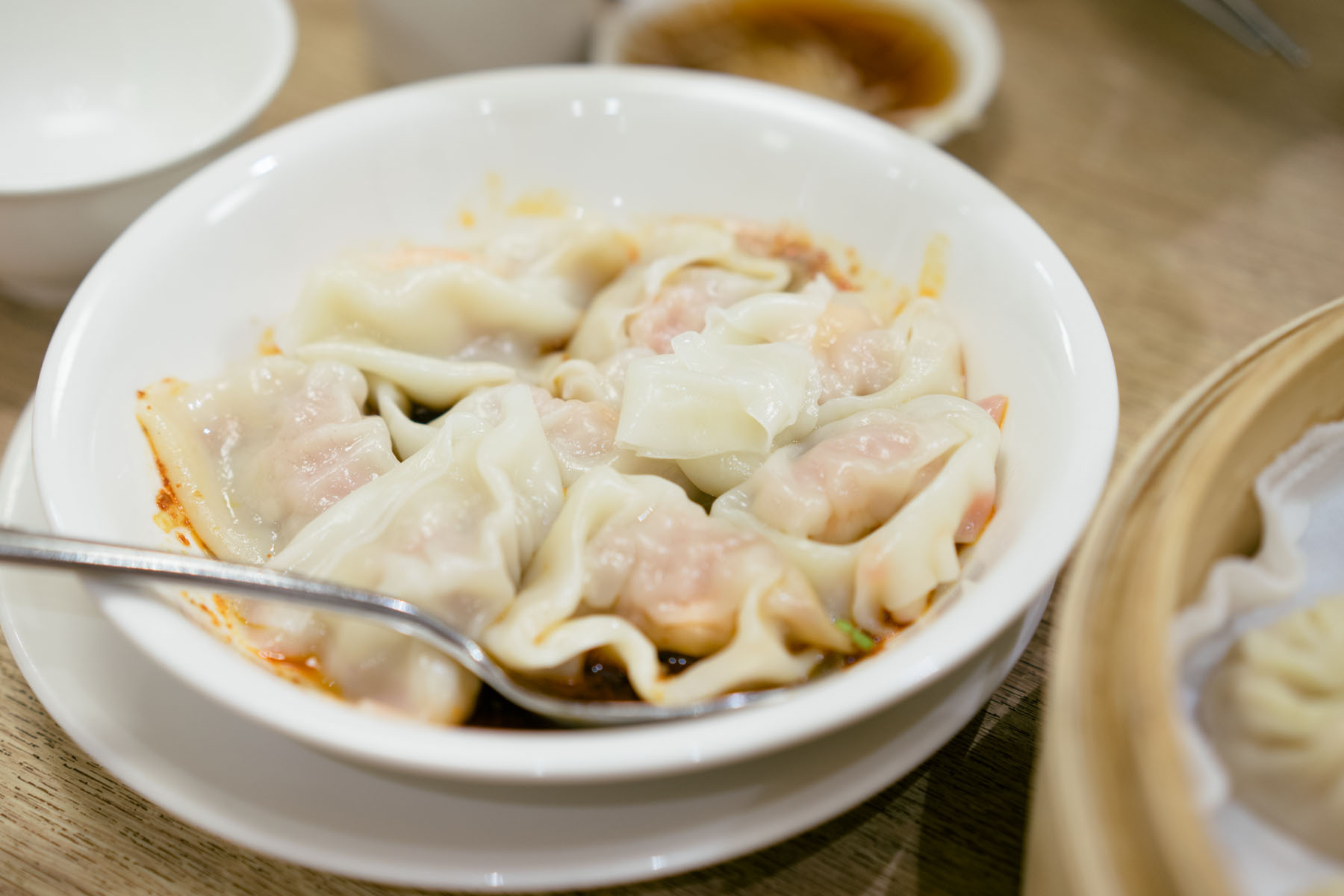 Spicy Shrimp and Pork Wontons (NT$160 or $5.35 USD for 8). These wontons coated in chili oil and soy sauce are another one of my favorites at Din Tai Fung!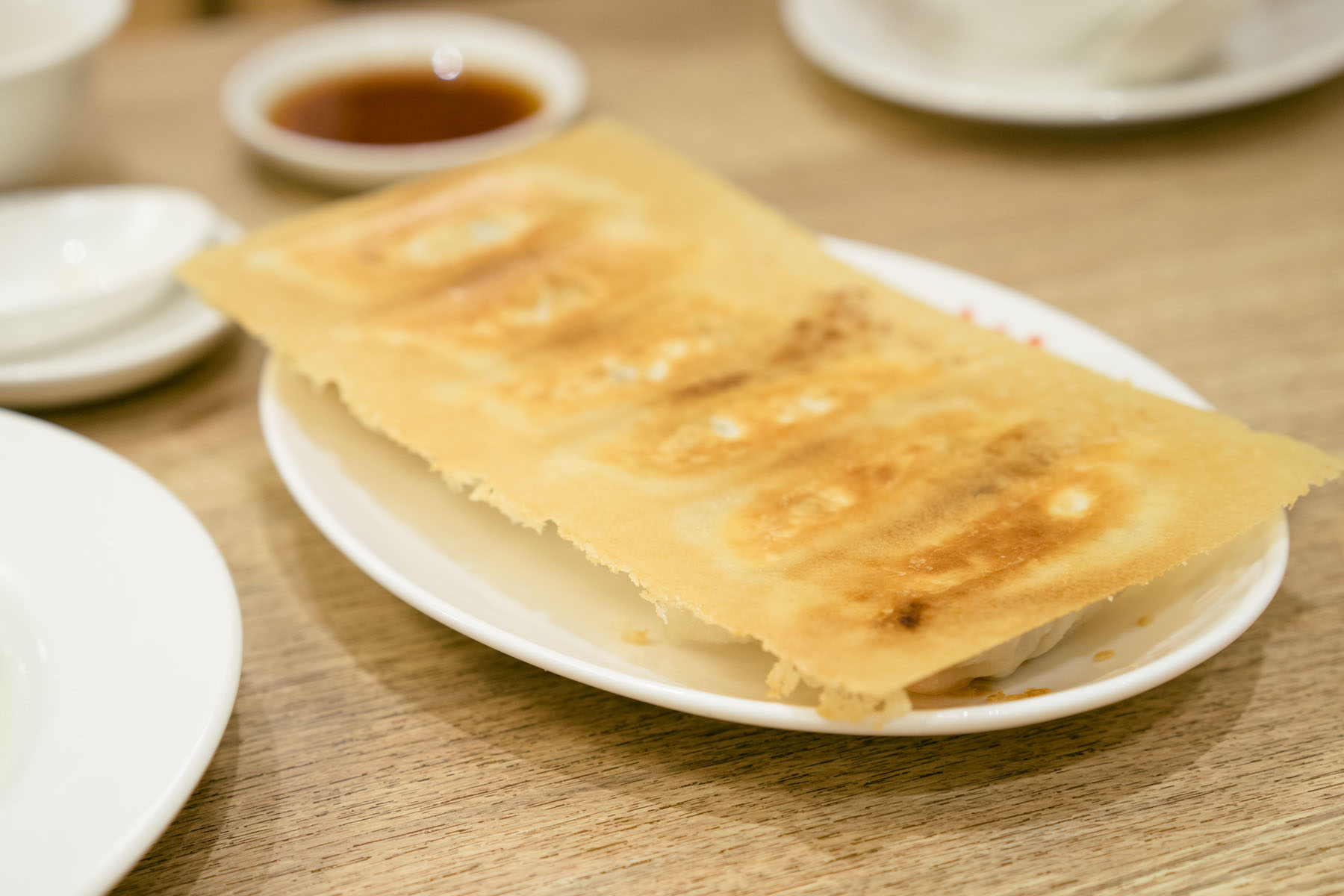 Shrimp and Pork Pot Stickers (NT$160 or $5.35 USD for 6). The pot stickers taste similar to the other dumplings but have a nice crispy texture.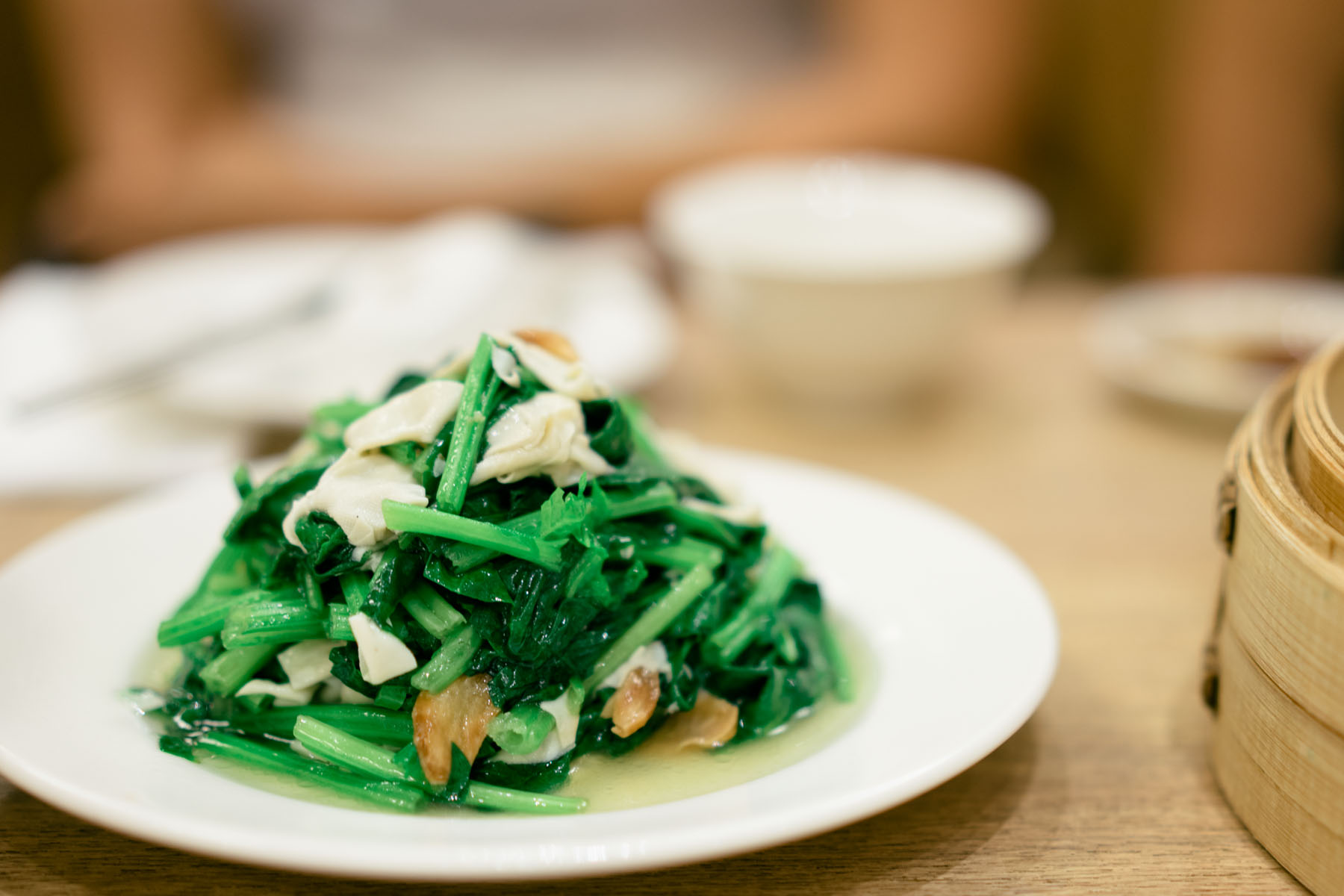 Stir Fried Pea Shoots (NT$360 or $12 USD).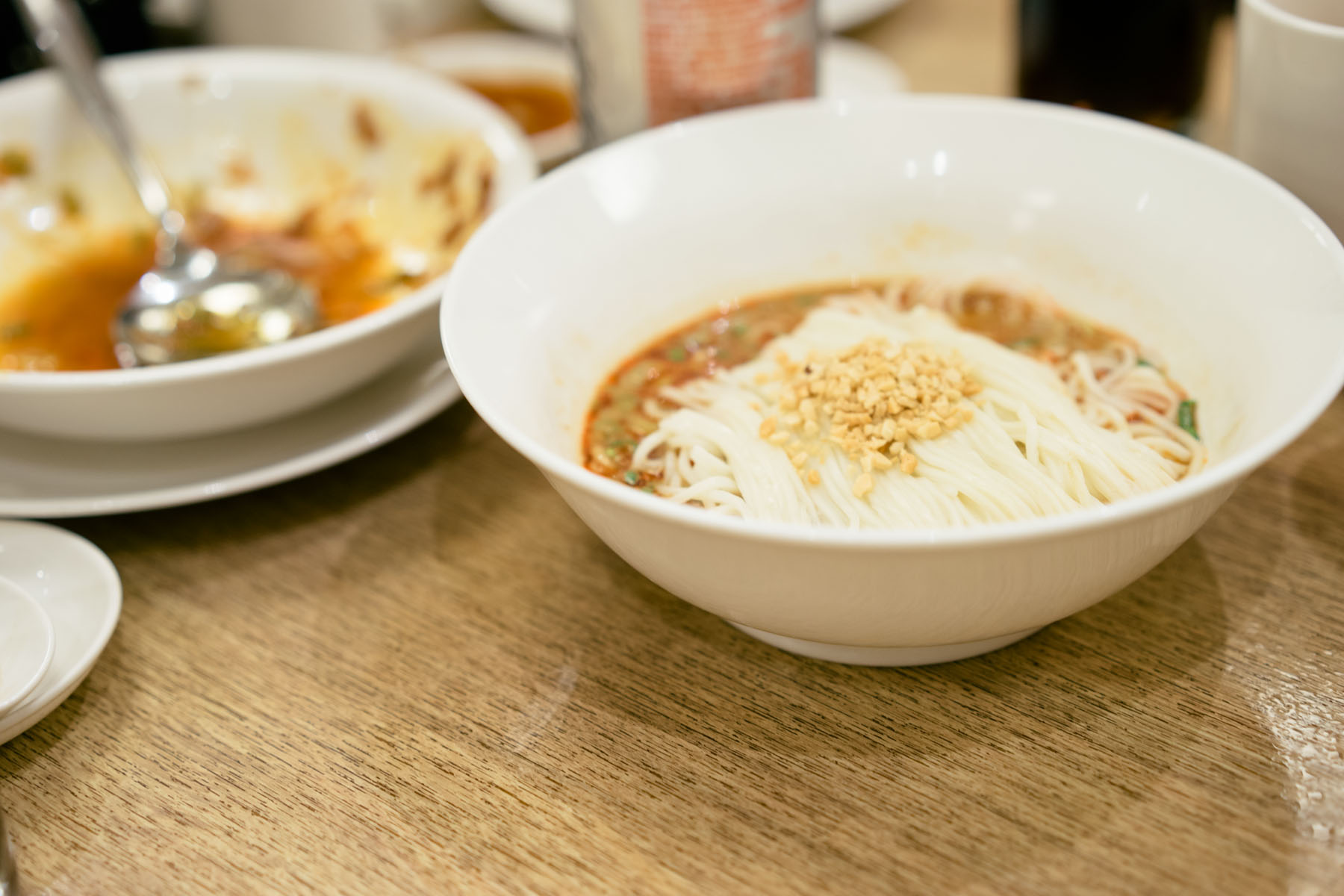 Noodles with Spicy Sesame and Peanut Sauce (NT$100 or $3.35 USD). These noodles were legit, super rich and peanutty with a spicy kick.

No.194 Second Section, Xinyi Road, Taipei 111-0021, Taiwan
p: 02-23218928
American, Chinese, Dinner, Lunch, Taipei, Taiwan, Taiwanese