Taipei Cray !!! 瞞著爹三店 Japanese Donburi Restaurant
The Lowdown
Restaurant Name: 瞞著爹三店
Cuisine: Japanese
Average Price per Person: NT$350 to 800 or $12 to 27 USD
Location: Taipei, Taiwan (see map below for details)
Recommendations: Any of the rice bowls and hand rolls

Ratings (out of 5)
Taste: 4.5
Creativity/Authenticity: 4.5
Atmosphere: 4
Service: 3.5
Bang for Buck: 4

Crayscale !!!
I think I found my new favorite donburi restaurant! During our last trip to Taipei, my friends introduced me to a restaurant called 瞞著爹三店 (unfortunately, I don't think this restaurant has an English name), a little Japanese gem that specializes in donburi! Donburi is essentially the Japanese name for rice bowls and can come with all different sorts of toppings including raw or cooked fish, meat, vegetables, eggs and more.
瞞著爹三店 is located in the Songshan District occupying a small two-story home-turned-restaurant. The menu consists of all donburi everything along with Chawanmushi (steamed egg custard), hand rolls and a selection of Japanese sake. The donburi options including toppings such as bluefin tuna, salmon, hokkaido scallops, squid, conger eel, shrimp, flatfish, salmon roe, caviar, and snow crab. I couldn't choose just one, so I ordered one with little bit of everything.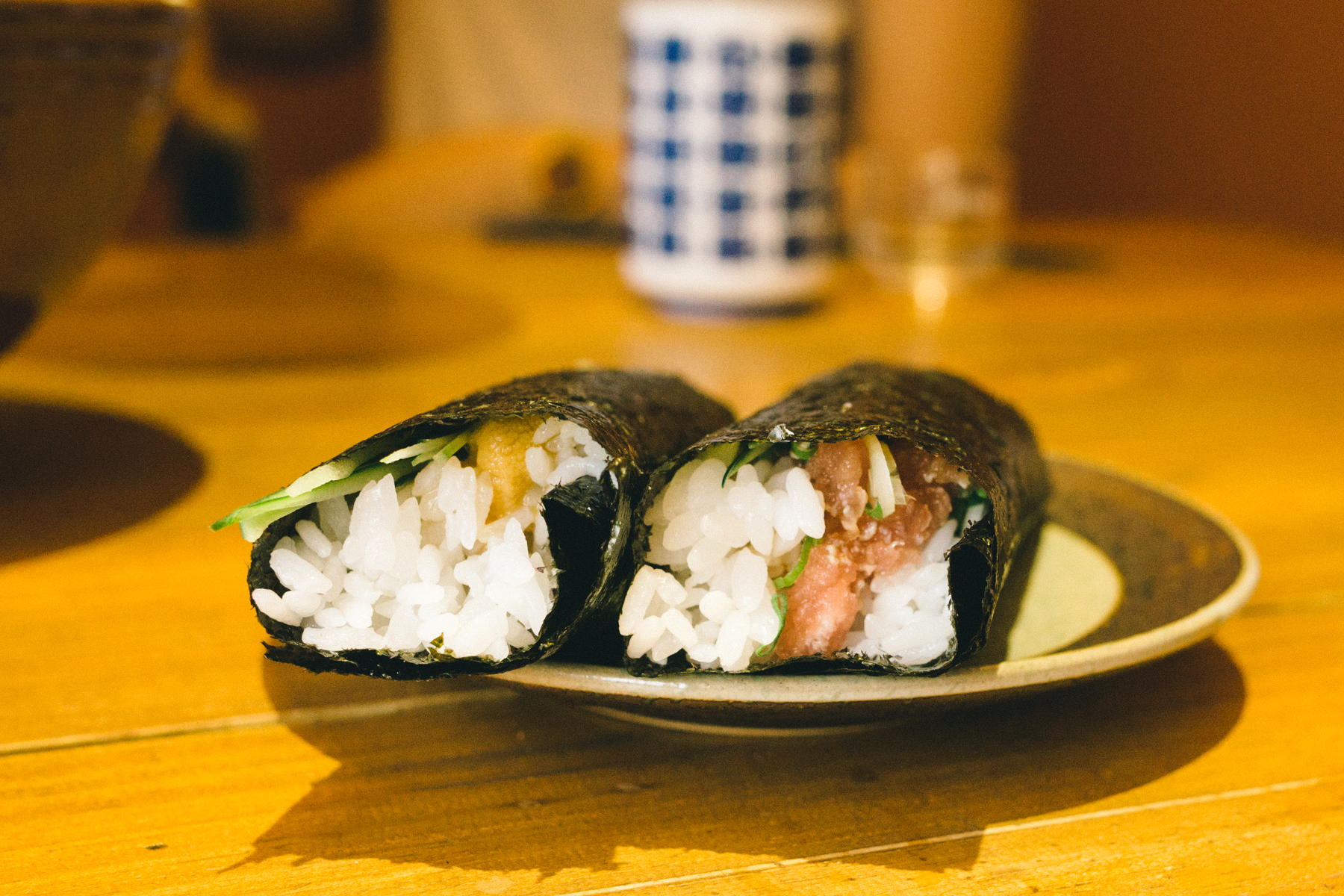 Bluefin tuna and uni hand rolls (NT$130 or $4.30 USD). I love these simple rustic hand rolls stuffed with fresh tuna and creamy uni (sea urchin)!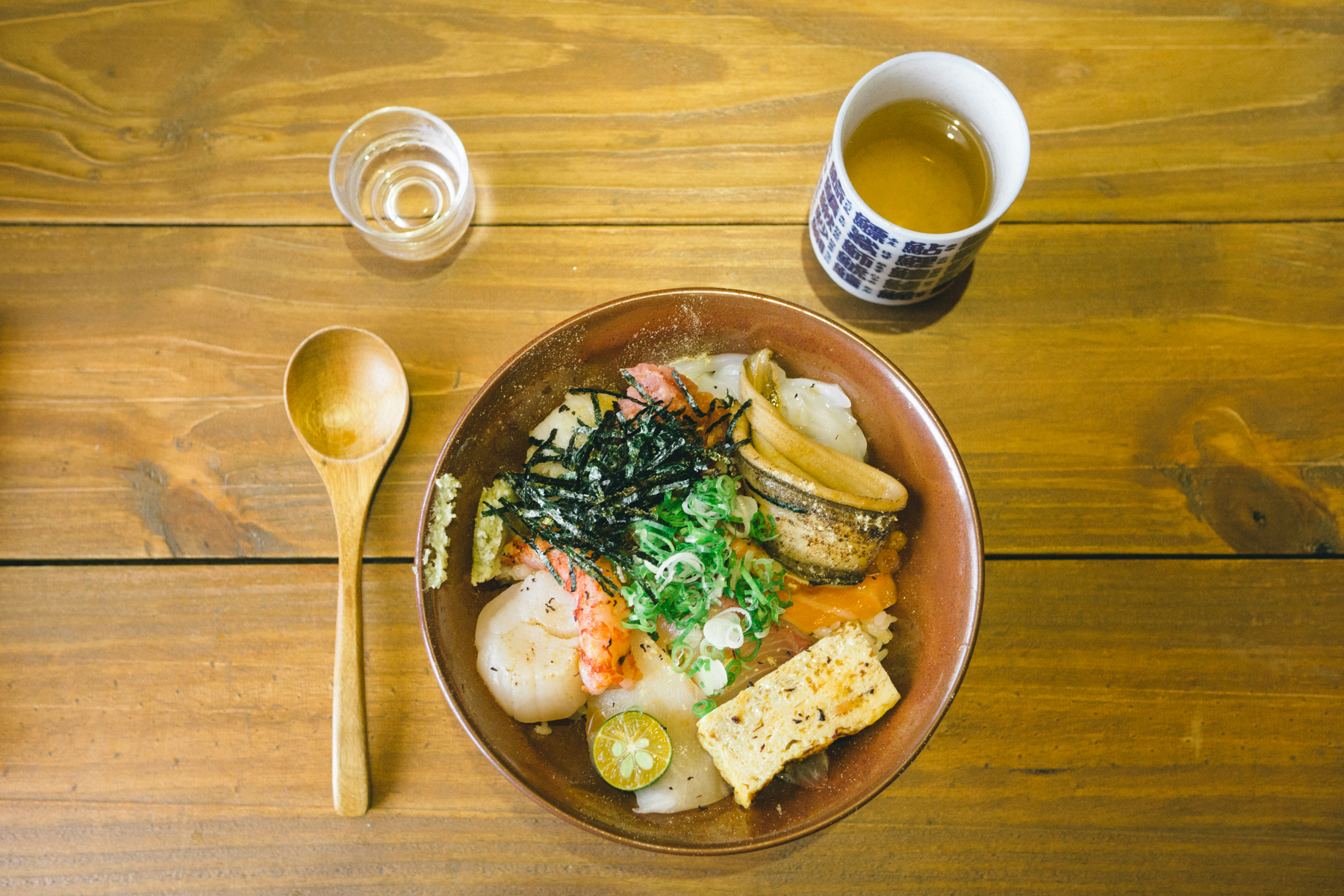 Donburi with scallops, squid, conger eel, flatfish, sea urchin, shrimp, squid and tamago or Japanese omelet (NT$520 or $17 USD). Loved this! The seafood was fresh and the rice was flavored with the perfect amount of soy and mirin.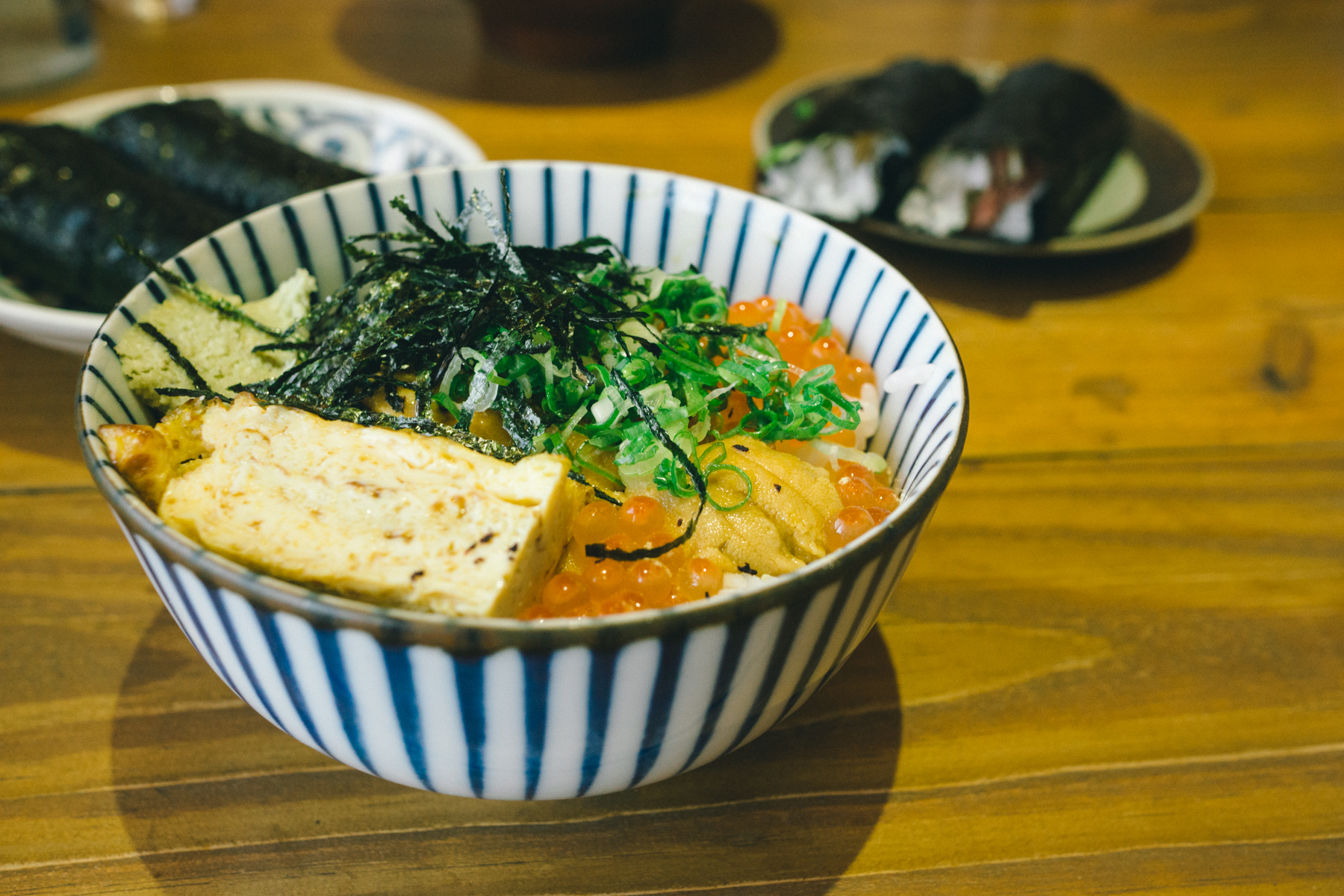 Donburi with sea urchin and salmon roe (NT$580 or $19 USD). I'm obsessed with uni, especially with salmon roe – love it when these balls bust in my mouth. *PAUSE*

瞞著爹三店
105, Taiwan, Taipei City, Songshan District, 八德路二段346巷9弄17號
p: +886 2 2751 7345
Asian, Dinner, Japanese, Lunch, Taipei, Taiwan