Taipei Cray !!! Da-Wan Yakiniku Restaurant 大腕燒肉專門店
4
The Lowdown
Restaurant Name: Da Wan 大腕燒肉專門店
Cuisine: Japanese BBQ / Yakiniku
Average Price per Person: NT$2000 to 3500 or $64 to $110 USD
Location: Taipei, Taiwan (see map below for details)
Recommendations: Everything we ordered!

Ratings (out of 5)
Taste: 4.5
Creativity/Authenticity: 5
Atmosphere: 4
Service: 5
Bang for Buck: 4

Crayscale !!!
Taipei is one of my favorite cities to travel to in Asia. It is just over an hour away from Hong Kong and flights, accommodations, transportation, massages, and food is generally pretty cheap. You can eat really well in Taipei without having to break the bank. Every time we're in Taipei, we literally go HAM on food, hitting up night markets, shrimping, unreal hot pot, and some of the city's best yakiniku! During our most recent trip, we finally tried Da-Wan (大腕燒肉專門店)! Da-Wan is without question, the CRAYest yakiniku restaurant in Taipei. This spot is Taipei's holy grail of yakiniku and is always bumpin'. If you're planning a trip to the city, make sure you make reservations far in advance.
Located in the Da'an District, Da-Wan is a cozy restaurant with just one table of six and the rest being bar seating. This Japanese BBQ-centric restaurant, is notorious for serving the crème de la crème of Wagyu beef and pork. The menu is presented on a long leather scroll with the menu items embossed. Unfortunately, there isn't an English menu, but the servers are extremely helpful or you can just order everything we ate as pictured below. The menu consists of a variety of different cuts of beef, pork, chicken, seafood, and vegetables. As I mentioned before, Da-Wan is all about the beef, so go all-in on the beef! Trust me, it's f*cking incredible.
The experience at Da-Wan was unlike any other yakiniku restaurant we've experienced in Taipei. Normally, the grill is set up, raw meats are brought to the table and customers are expected to do the cooking. This wasn't the case at Da-Wan. Each dish we ordered was skillfully prepared and served by the chef at our table ensuring that everything was cooked to perfection. The service at Da-Wan is on point and the servers have an in-depth knowledge of the food. Word on the street is that, as part of Da-Wan's training, staff members are taken on tours to cattle farms to grasp a better understanding of its products. Regardless, Da-Wan should be at the top of your to-eat list, so make sure you call in advance to make ressies!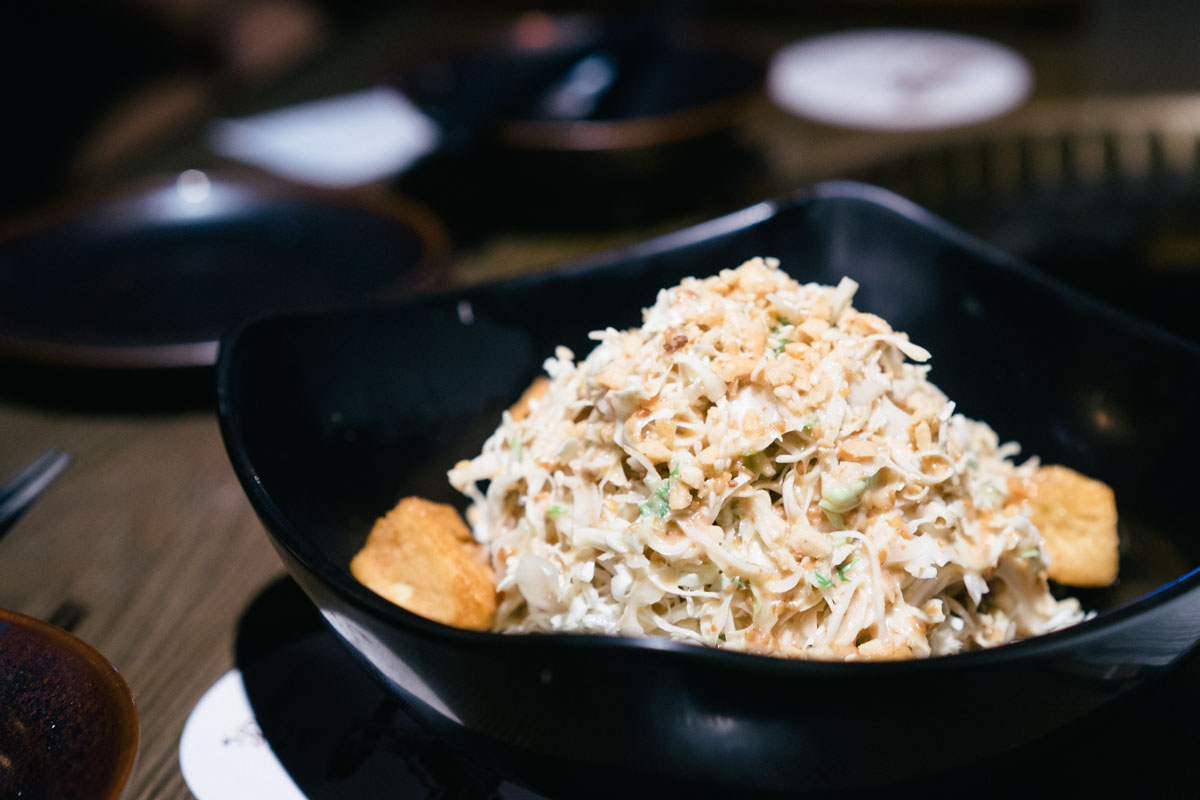 We started off with a tofu and cabbage salad. It's essentially a Japanese version of coleslaw with creamy sesame dressing and deep-fried tofu cubes (NT$180 or $5.70 USD).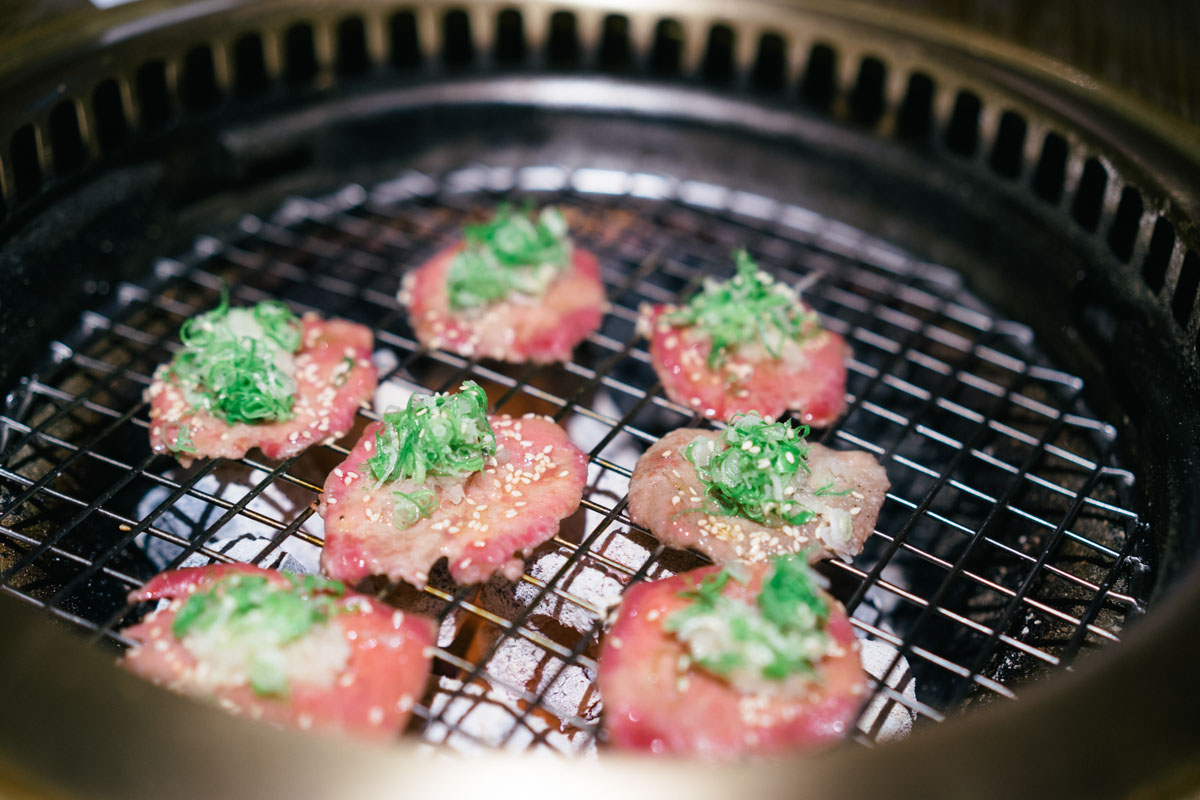 Beef tongue (NT$300 or $9.50 USD). The beef tongue was thinly sliced served with a mound of grated onion, sliced scallions, toasted sesame seeds and a sprinkle of salt. The beef was gently seared on once side. The chef recommends eating the beef with just a touch of lemon juice, no sauce needed.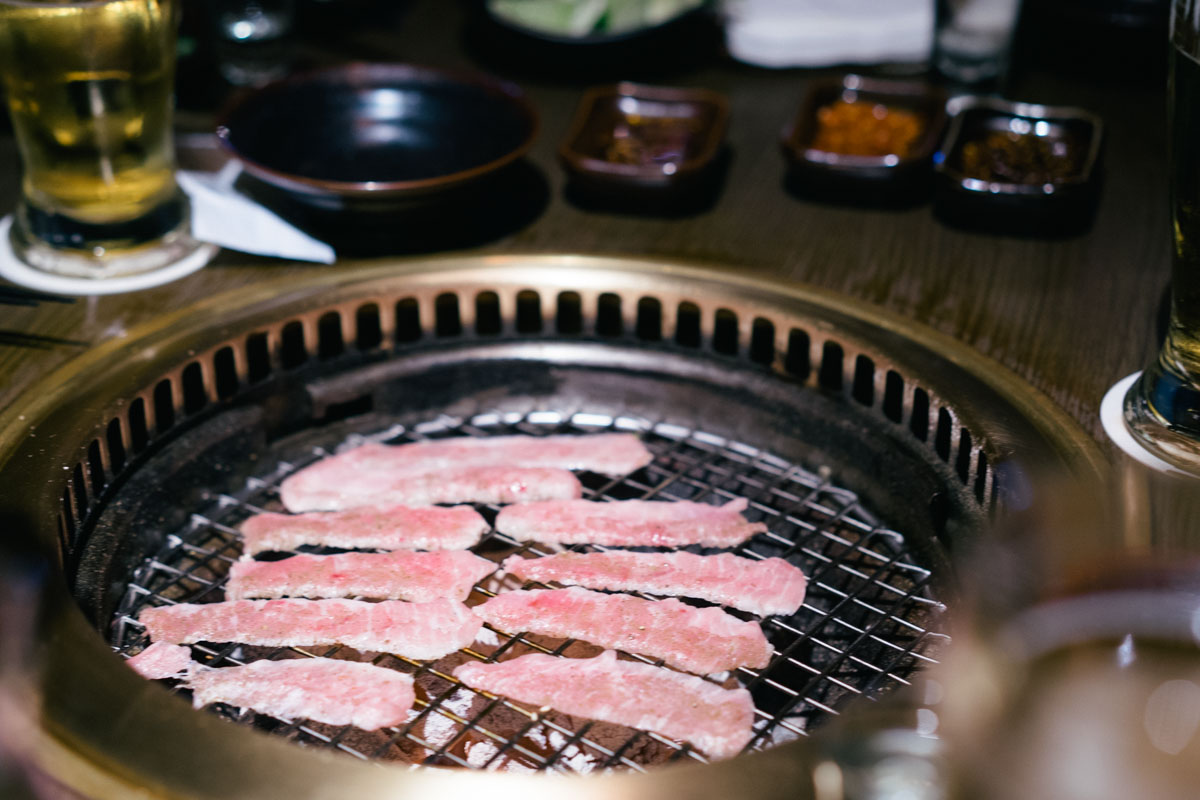 Matsusaka Pork (NT$220 or $7 USD). The Matsusaka pork was sliced into thin strips, grilled lightly then finished with a bit of wasabi and lemon juice.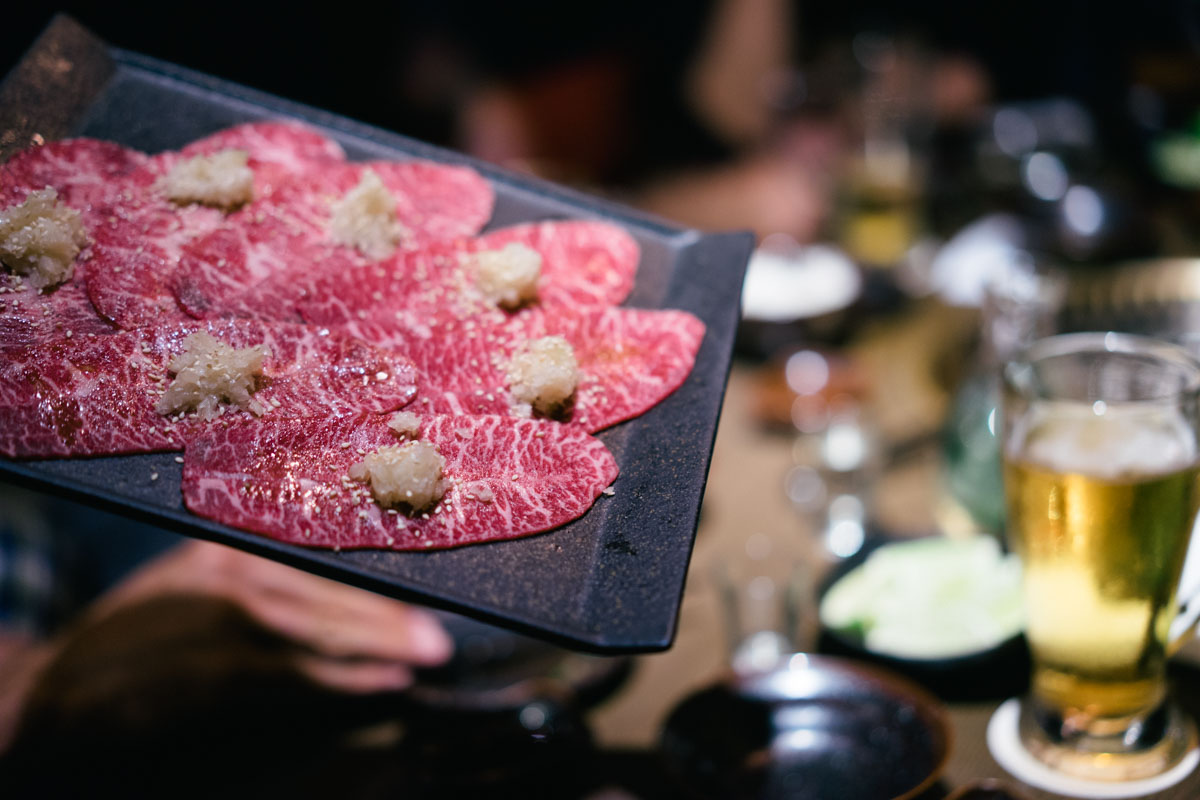 Wagyu beef shoulder marinated in sweet soy and white pepper garnished with grated radish and onion. This dish is on the Wagyu beef menu and is usually served as a set along with two other types of Wagyu. Check the list and definitely try to cop this.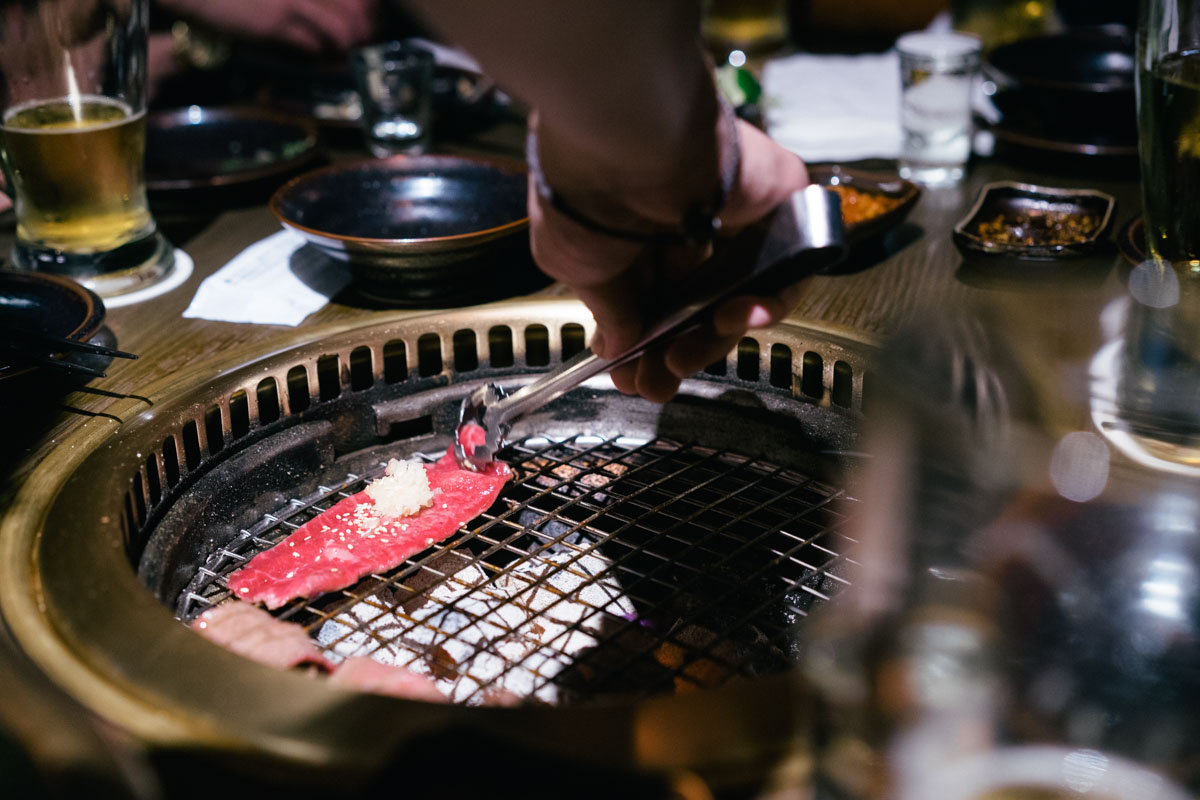 Each slice is cooked to a medium rare on one side, then rolled up and served. Again, the beef is flawless and doesn't need any sauce, just a touch of lemon juice.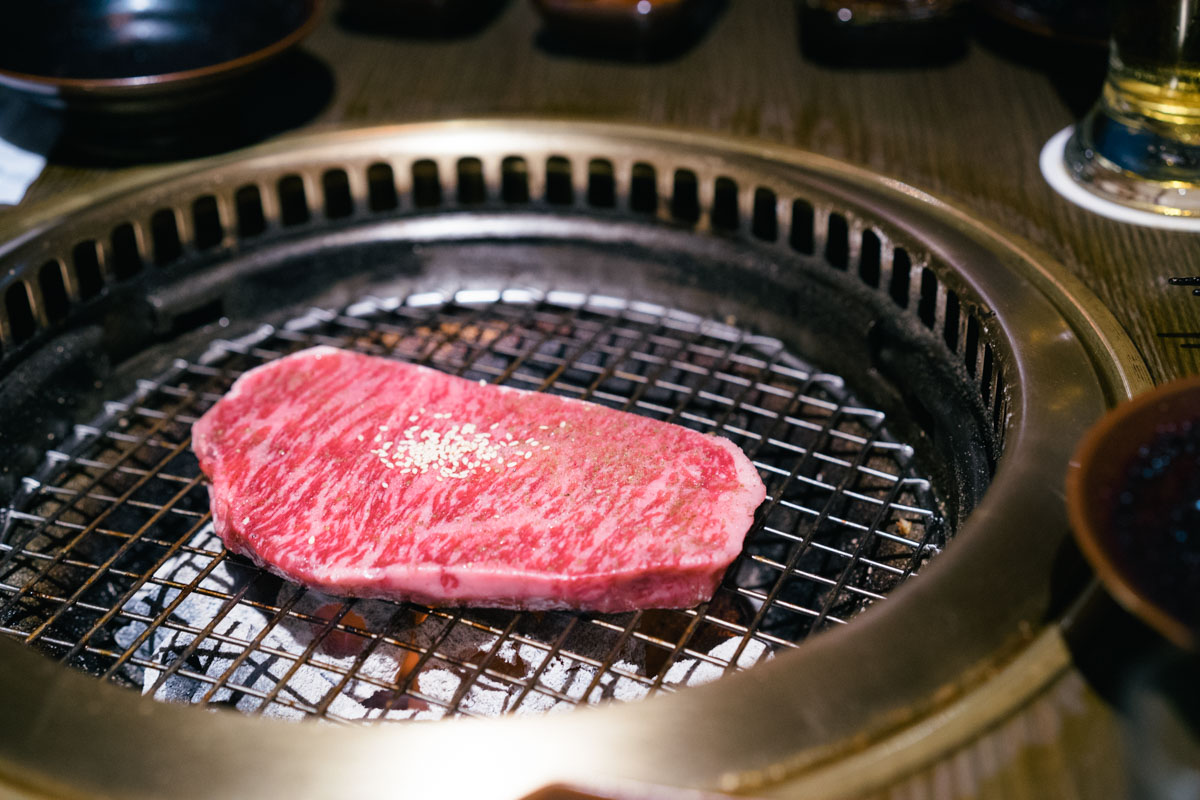 This bad boy is the A10 Wagyu Beef Sirloin! This dish is also  listed on the Wagyu beef menu and worth every penny. It actually wasn't too expensive compared to what I've had in other cities. If I remember correctly, this was priced at around NT$3280 ($104 USD) for 9 ounces.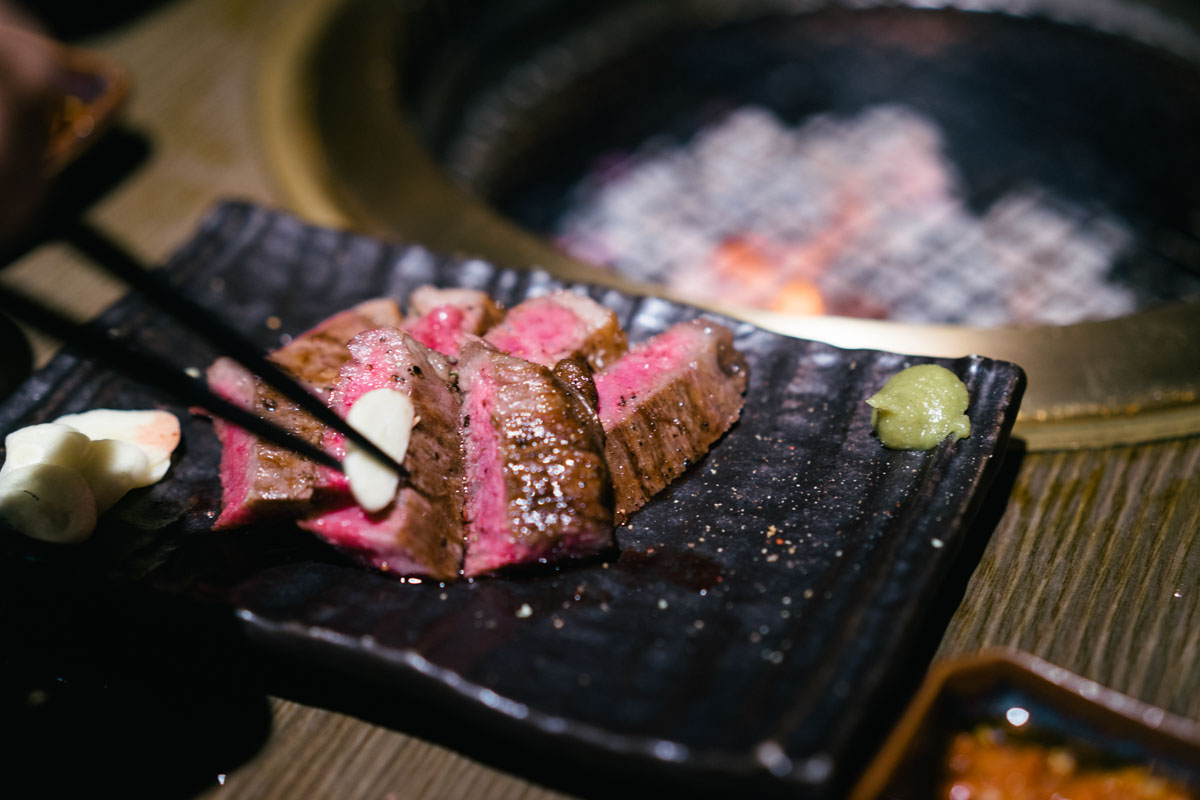 The sirloin is cooked to medium rare served with wasabi and sliced raw garlic.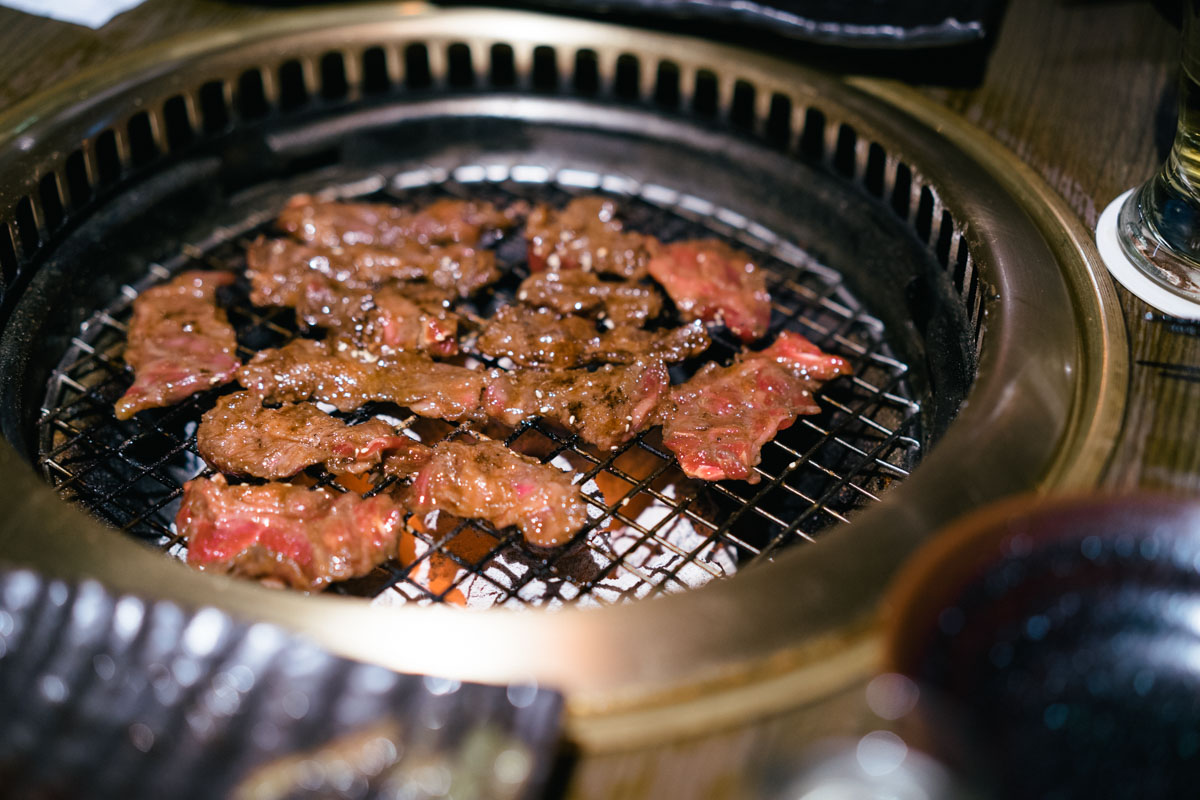 I'm not exactly sure what this dish translates to in English, but it's essentially beef marinated in barbecue sauce (NT$320 or $10.10 US). It wasn't as good as the previous cuts of Wagyu, but for the price, it was still mad tasty.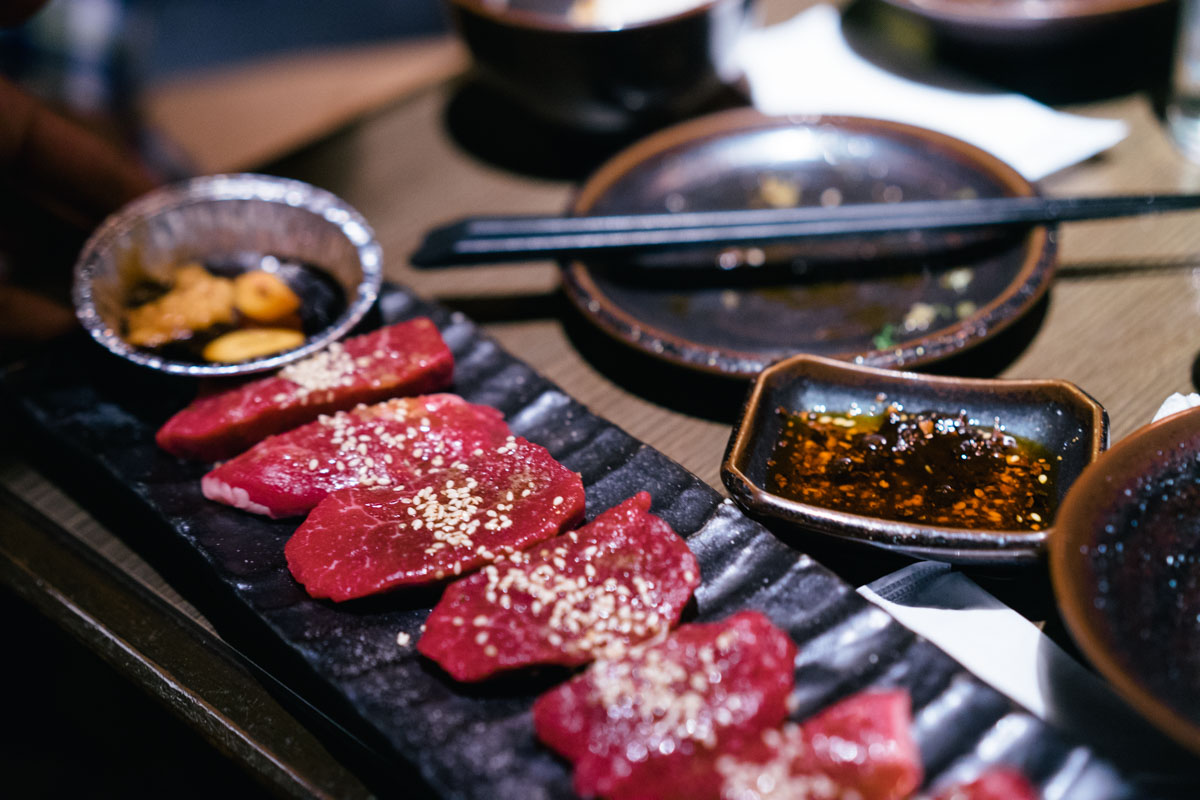 USDA Garlic Fillet (NT$420 or $13.30 USD). The fillet was effing bomb as well.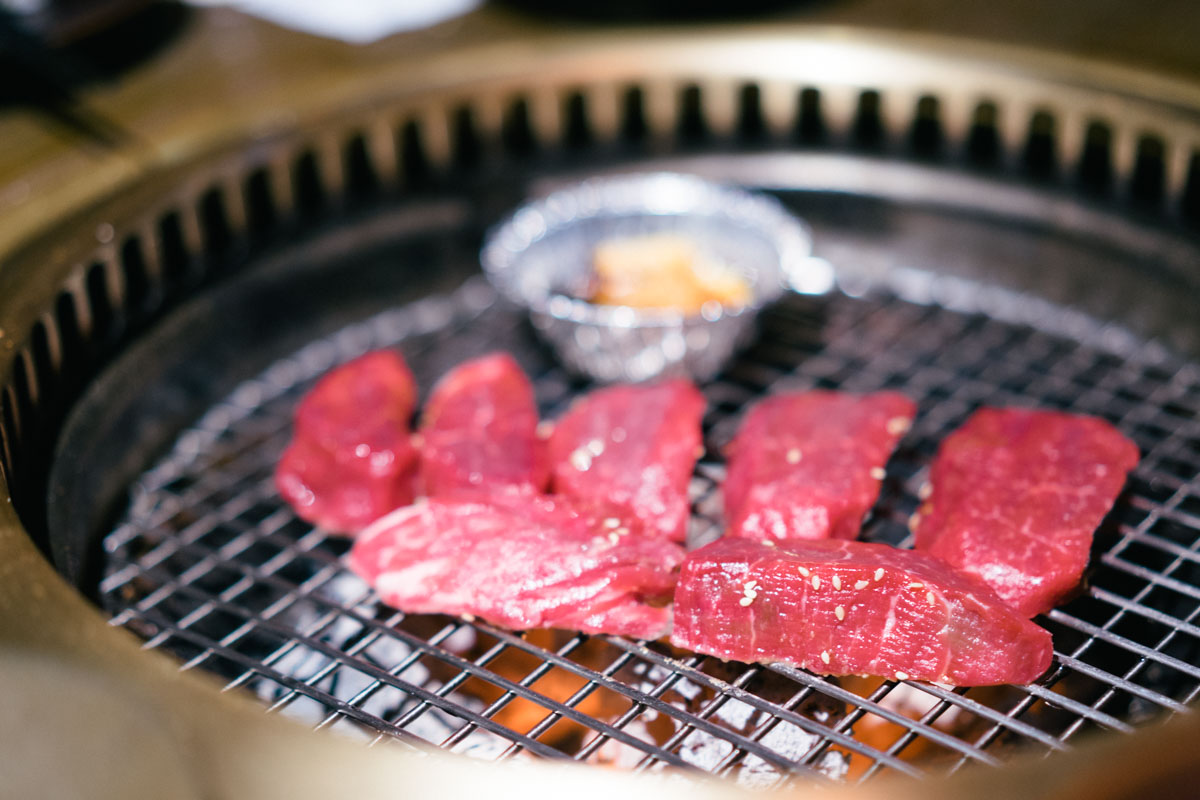 The fillet was grilled to a medium rare alongside the garlic sauce. Once the fillet was cooked, the fillet was dipped into the garlic sauce. It was super tender, buttery and garlicky.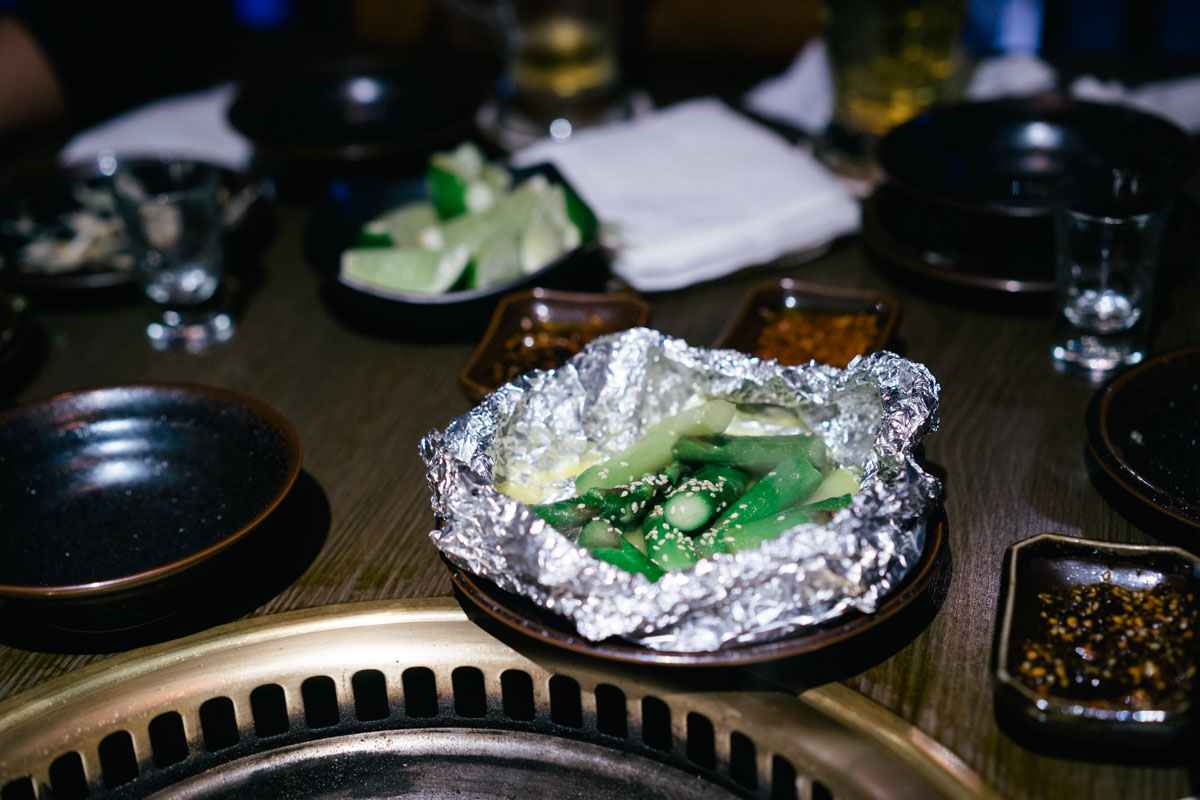 Asparagus x butter. Nuff said.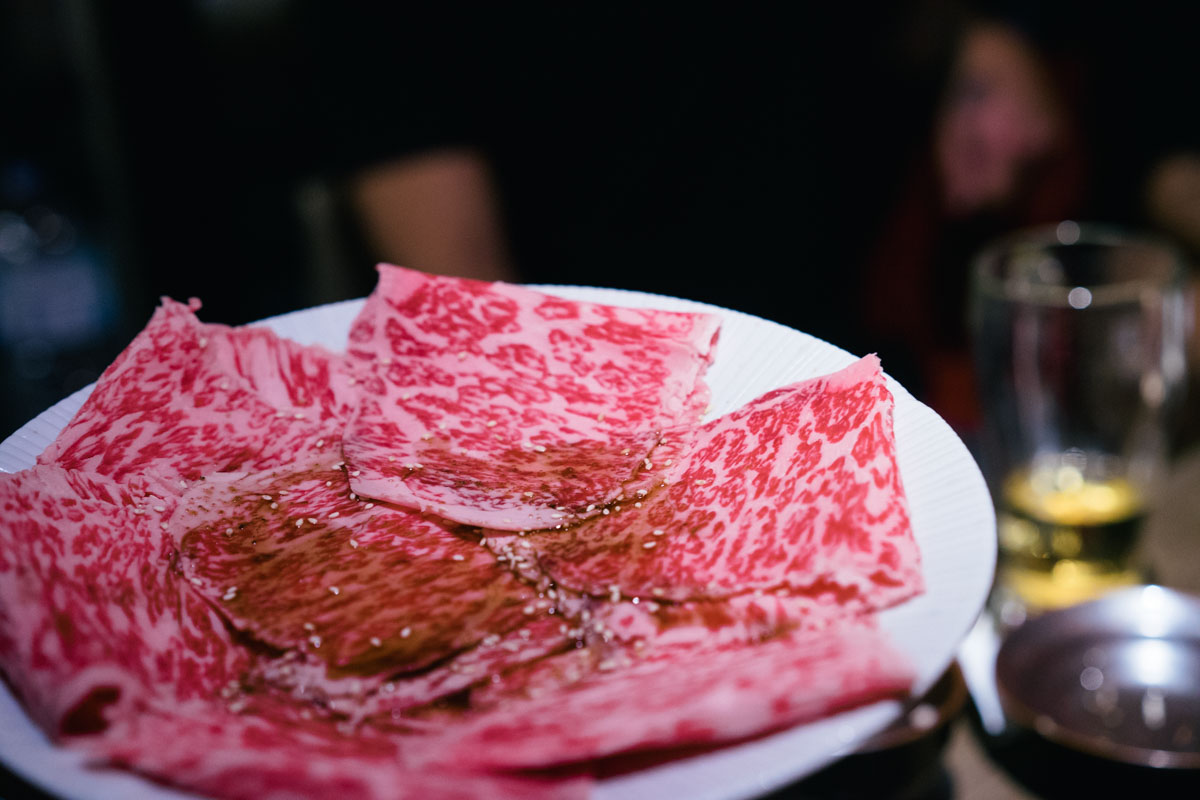 Wagyu "Shabu" (NT$1280 or $40.50 USD). The Shabu was my favorite! The perfectly marbled beef is sliced into wide long strips then gently seared and dipped in raw egg yolk. SO EFFING GOOD !!!

106, Taiwan, Taipei City, Da'an District, Lane 177, Section 1, Dunhua South Road, 22號
p: +886 2 2711 0179
Asian, Dinner, Japanese, Taipei, Taiwan, Taiwanese