São Paulo Cray !!! Feed Food Restaurant at Cartel 011 Gallery & Boutique
The Lowdown
Restaurant Name: Feed Food
Cuisine: Nouveau Brazilian
Average Price per Person: R$30 to 50 BRL or $16 to 20 USD
Location: São Paulo, Brasil (see map below for details)
Recommendations: Pastéis, Coxinha, Steak Tartare, and Ribs

Ratings (out of 5)
Taste: 4
Creativity/Authenticity: 3.5
Atmosphere: 4
Service: 4
Bang for Buck: 4

Crayscale !!!
Bringing together the worlds of fashion, food, beauty and art, Cartel 011 is a multifaceted haven with all things "cool" under one roof. Cartel 011 is essentially a complex divided into a barber shop inspired hair salon, art gallery, restaurant, bar, clothing boutique and sneaker store called CZO. The retail stores are heavily influenced by sneaker culture selling brands like Nike, adidas, Converse, Asics, and did a recent collaboration with KITH. The gallery is located in a long wide hallway which leads to Feed Food, a nouveau Brazilian restaurant and bar.
Feed Food takes up a fairly large space in a semi-outdoor patio with a canopy of trees and glass ceilings. The menu of modern international food with Brazilian influences including salads, sandwiches, pastas, risottos, steak, ribs and fish. You can also find more traditional Brazilian dishes including coxinhas and pastéis. Coxinhas are made of shredded chicken wrapped in dough, molded into a shape resembling a chicken leg, battered and fried. Pastéis are my personal favorite, deep fried gigantic ravioli stuffed with a variety of fillings such as cheese or artichoke hearts! Thank you SneakersBR for showing us what's good!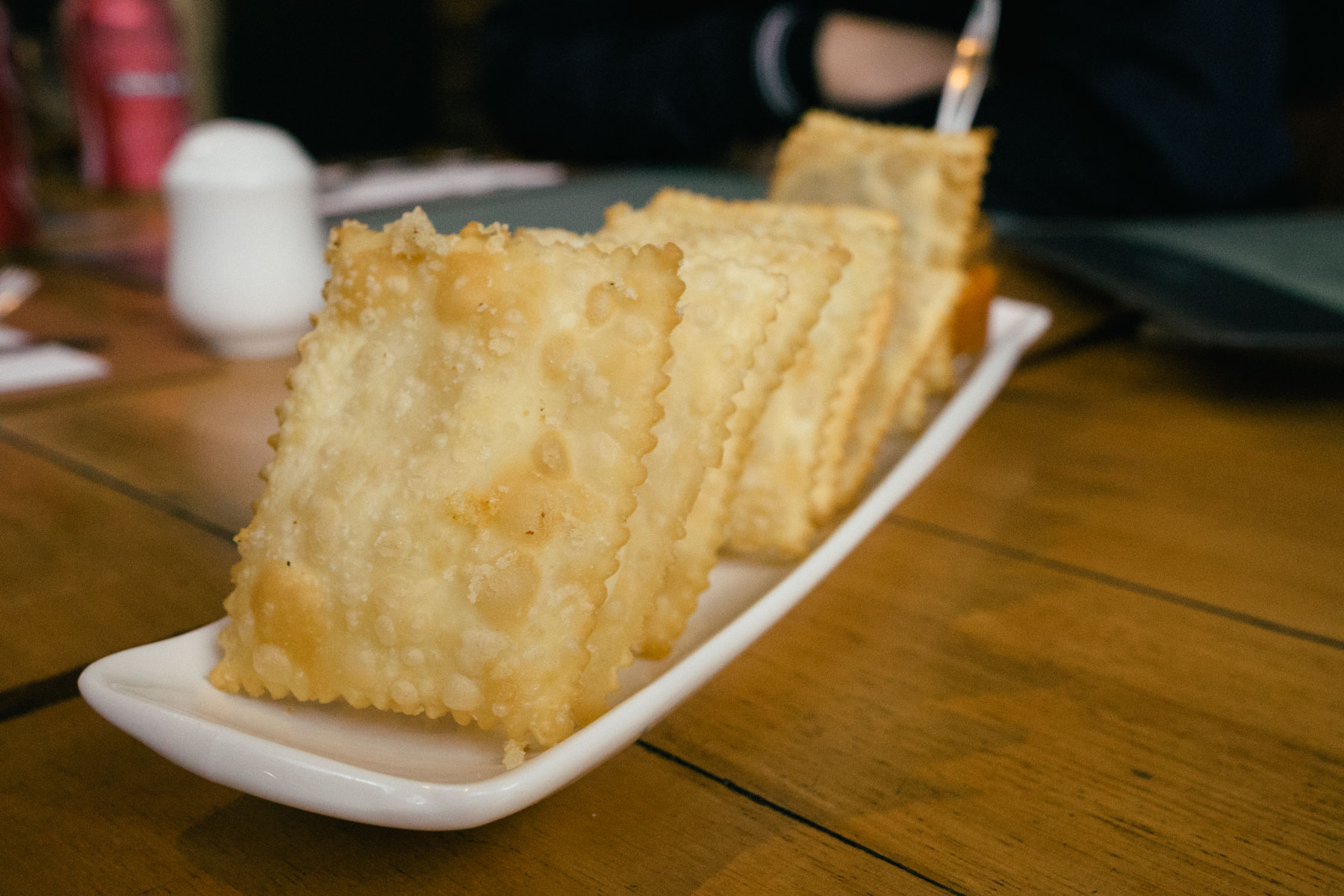 Cheese stuffed and artichoke filled pastéis !!!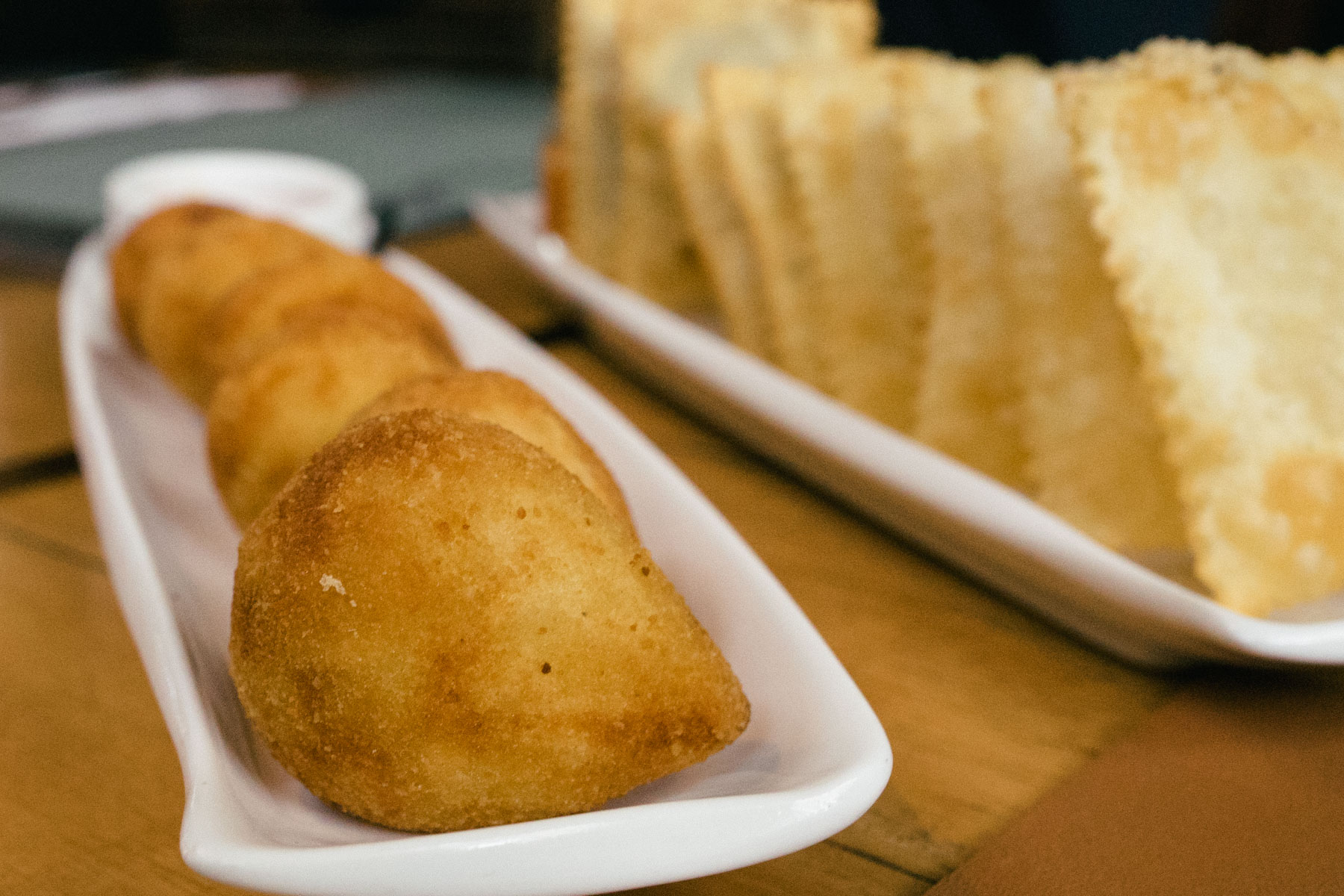 Coxinhas (R$23.50 or $9.80 USD).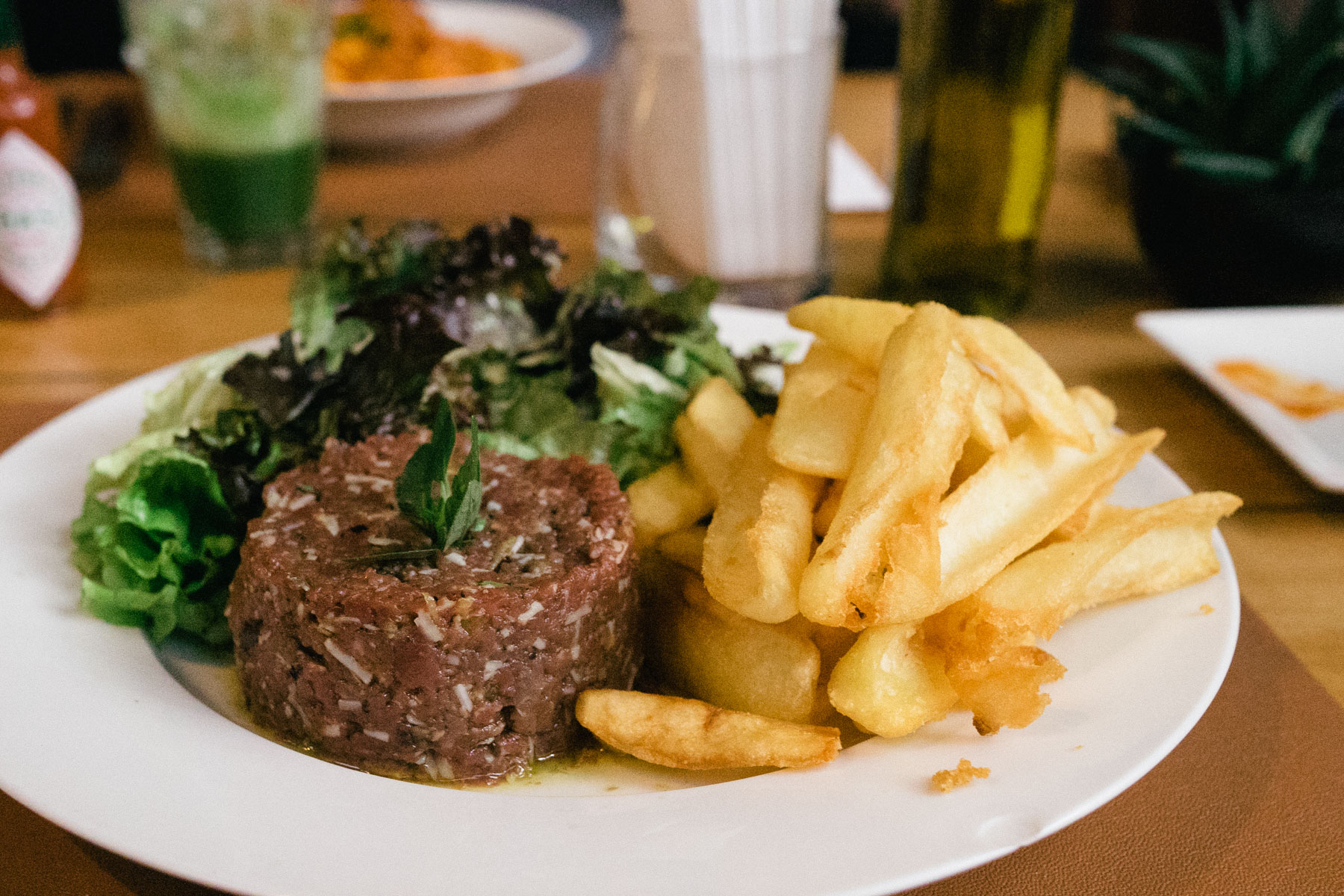 Steak Tartare (R$30 or $12 USD). The steak tartare was well seasoned and flavorful. I also loved the way the fries were cut with a groove through the middle so I could scoop up the steak tartare!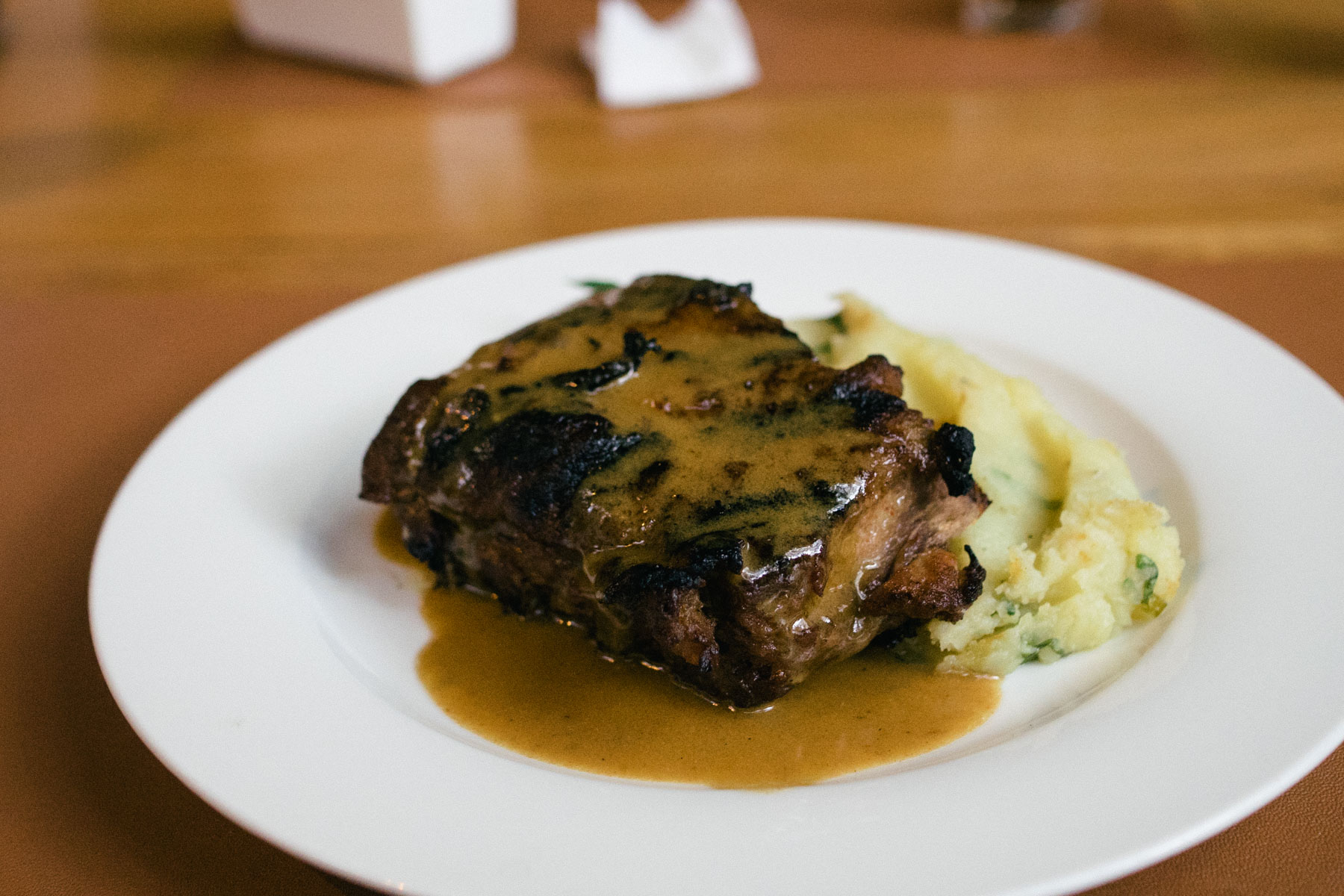 Pork Ribs with Mashed Potatoes (R$39 or $16 USD). The pork ribs were mad tender and packed with flavor.

Feed Food
Rua Artur de Azevedo, 517 – Jardim Paulista
São Paulo – SP
05404-011, Brazil
p: +55 11 4305-7727
Brazilian, Brunch, Dinner, European, Lunch, Portuguese, Sao Paulo, Brasil, South American