Sao Paulo Cray !!! D.O.M The World's 7th Best Restaurant
The Lowdown
Restaurant Name: D.O.M.
Cuisine: Contemporary Brazilian/Amazonian
Average Price per Person: $250 USD Per Person for D.O.M.'s Tasting Menu
Location: São Paulo, Brasil (see map below for details)
Recommendations: Scallop with Coconut Milk, Baby Pork Ribs, and Aligot.

Ratings (out of 5)
Taste: 4.5
Creativity/Authenticity: 4.5
Atmosphere: 4
Service: 4
Bang for Buck: 2.5

Crayscale !!!
My husband and I had the opportunity of a lifetime to travel to Brazil for the FIFA World Cup (thank you VISA). Being our first trip ever to the country, we had an amazing time learning about Brazilian culture and tasting the different cuisines each region had to offer. We didn't have a chance to enter the Amazon, but had heard all about D.O.M. and Chef Alex Atala's intriguing use of Brazilian and more specifically Amazonian ingredients. Recognized with Michelin Stars and ranked one of the world's best restaurants according to S. Pellegrino, it was  awarded 7th amongst Noma in Copenhagen and New York City's Eleven Madison Park, I had to see what D.O.M. in São Paulo was all about.
I did a little background check on Chef Alex Atala and D.O.M. beforehand and was stoked about dining here. Being a historian as well as a botanist, Chef Alex Atala's is heavily influenced by his discoveries during his trips to the Amazon. Putting ingredients to the test, you'll find a majority of his inspiration is rooted in Brazil's majestic rainforest. Utilizing local and indigenous ingredients, Chef Alex Atala educates his diners by highlighting these ingredients using classic cooking techniques and interesting flavor combinations. Be sure to make reservations in advance since this restaurant is kind of a big deal.
Now getting to my personal experience. We opted for D.O.M.'s 8-course lunch tasting menu priced at $250 USD per person. Was it worth it? To be completely honest, I was slightly disappointed and in my opinion, the meal was overpriced. Don't get me wrong, the food was delicious, but I guess I was just expecting more from one of the world's best restaurants. I feel like some of the other restaurants I've eaten at ranked below D.O.M deserved a spot closer to the top. There's always that chance that I may have went on a off-day though. Regardless, here's a breakdown of our meal and why my mind wasn't blown.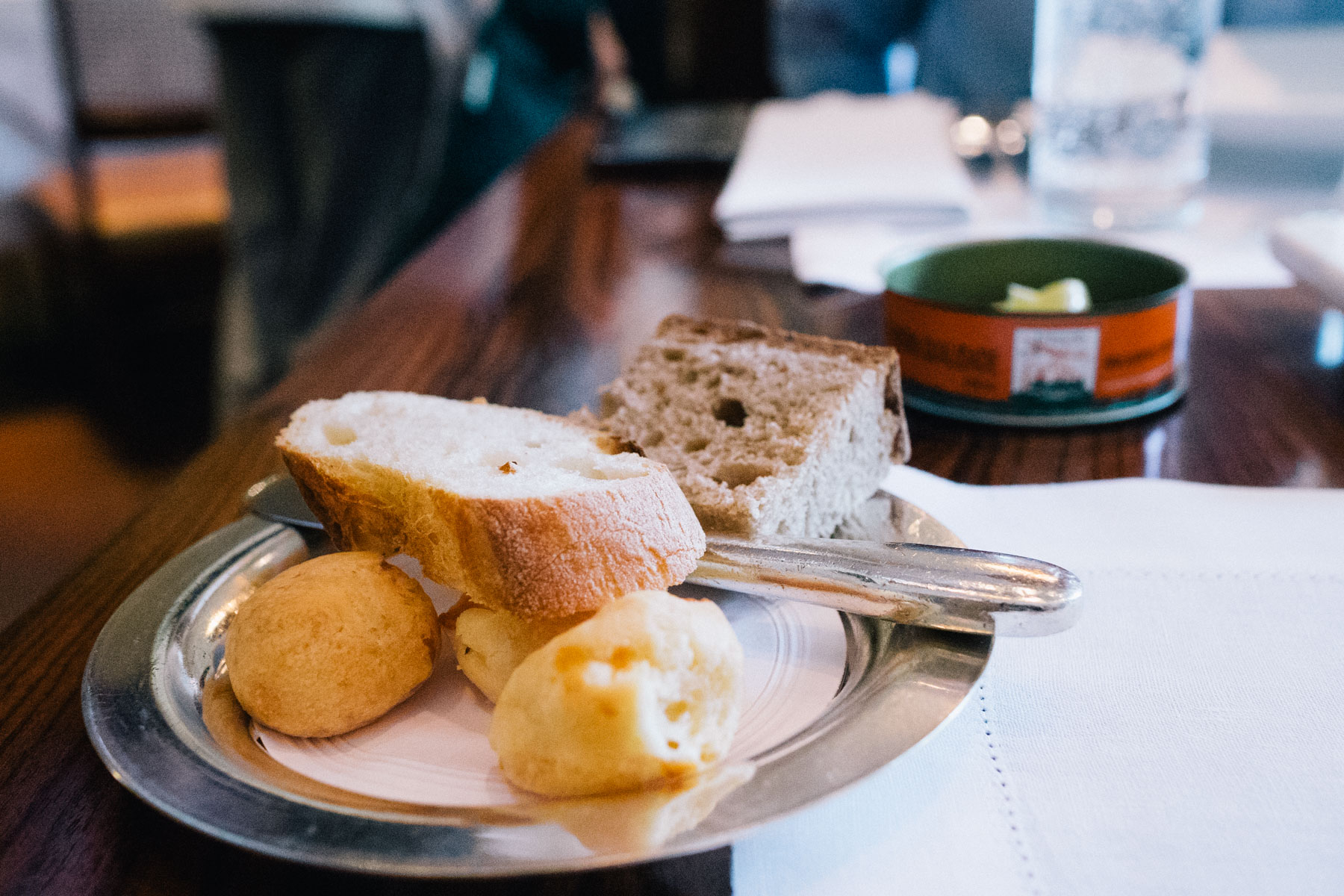 The meal started with a generous serving of bread including pão de queijo, which is classic Brazilian cheese bun.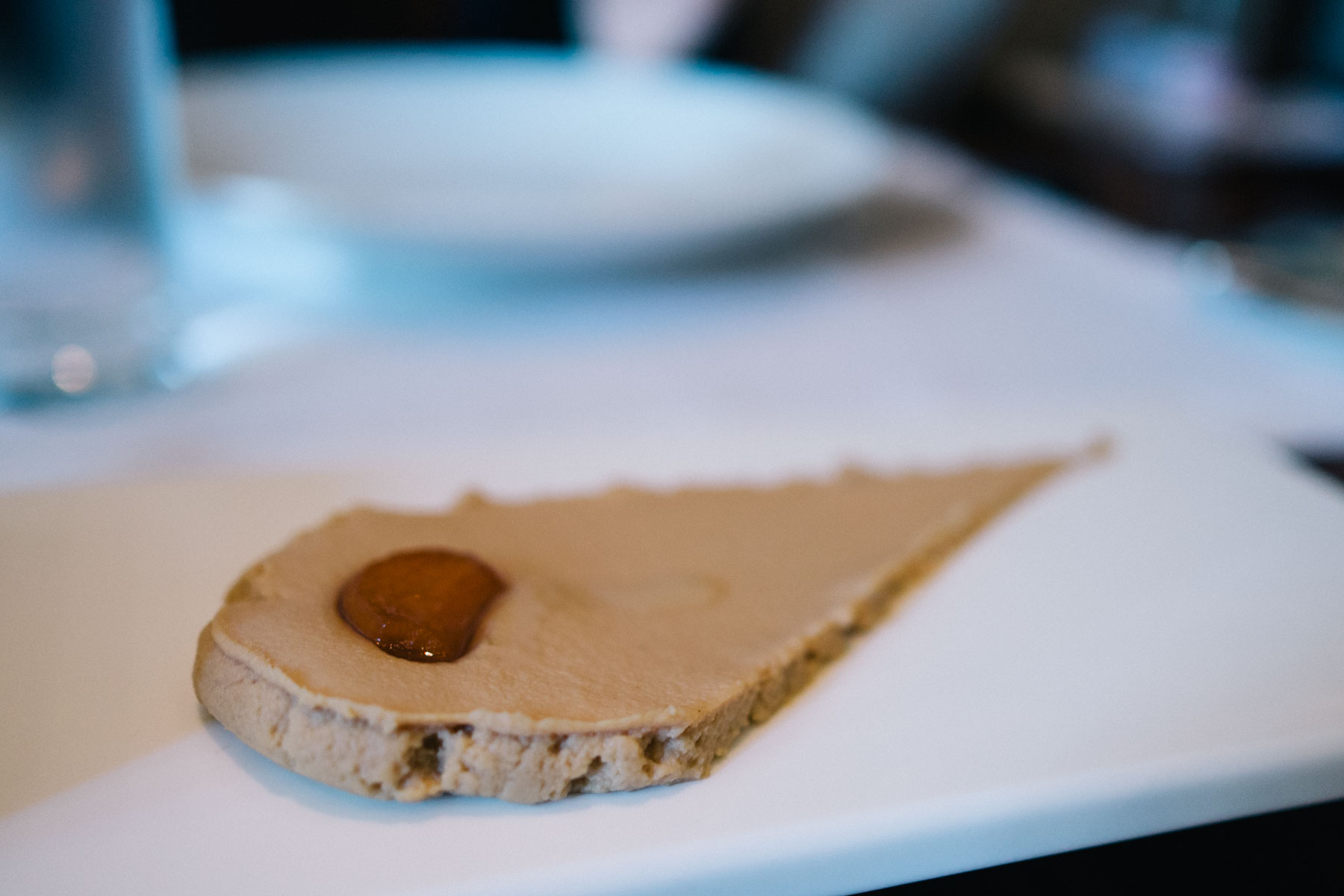 The bread was served alongside a tin of Brazilian butter, herbed sour cream and a delicious potato and smoked garlic puree.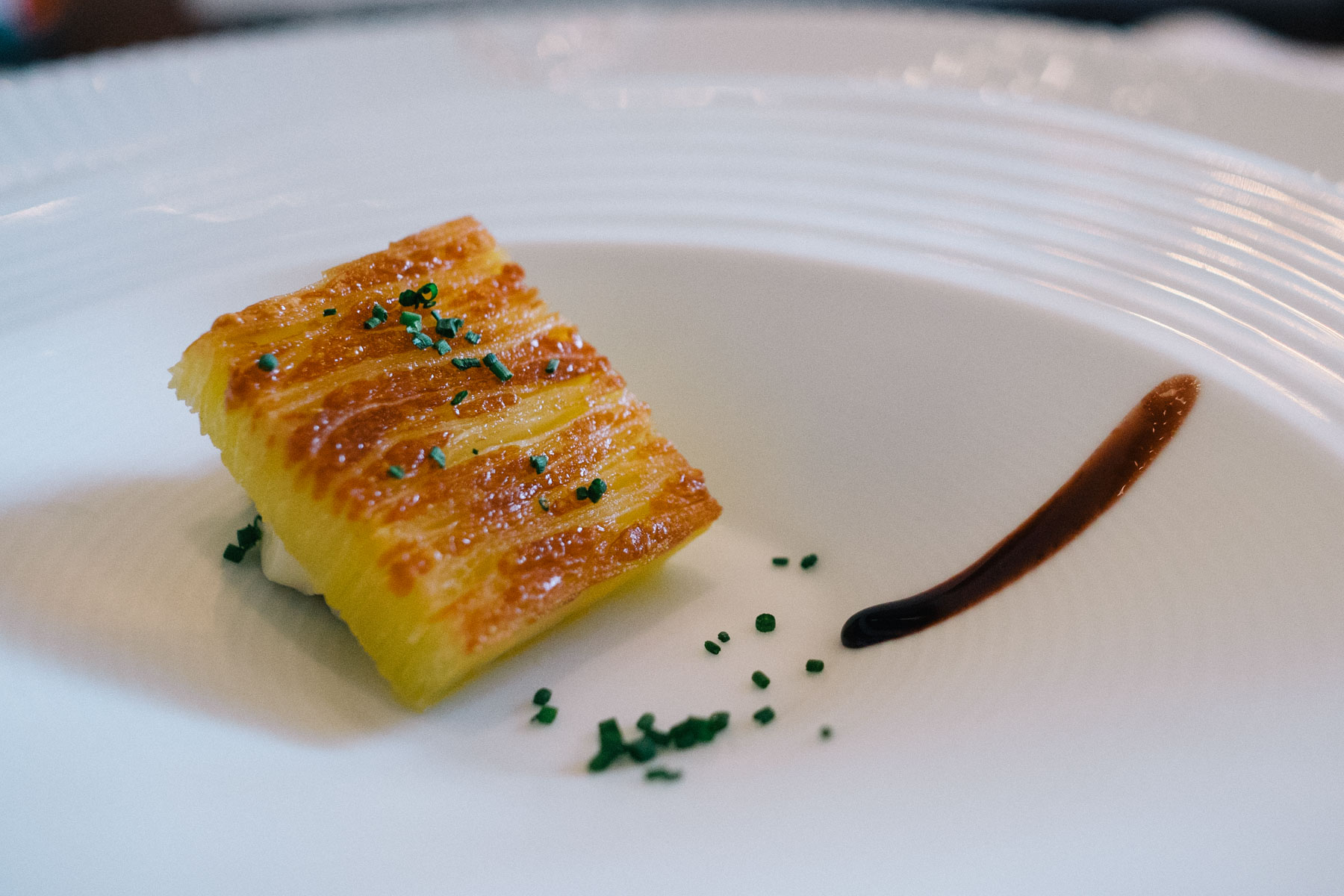 Next, a complimentary welcome dish was served, grilled manioc (also known as yuca or cassava) with catupiry cheese which is a Brazilian cream cheese. The thinly sliced manioc with creamy catupiry was delicoius especially with the chives and port wine reduction.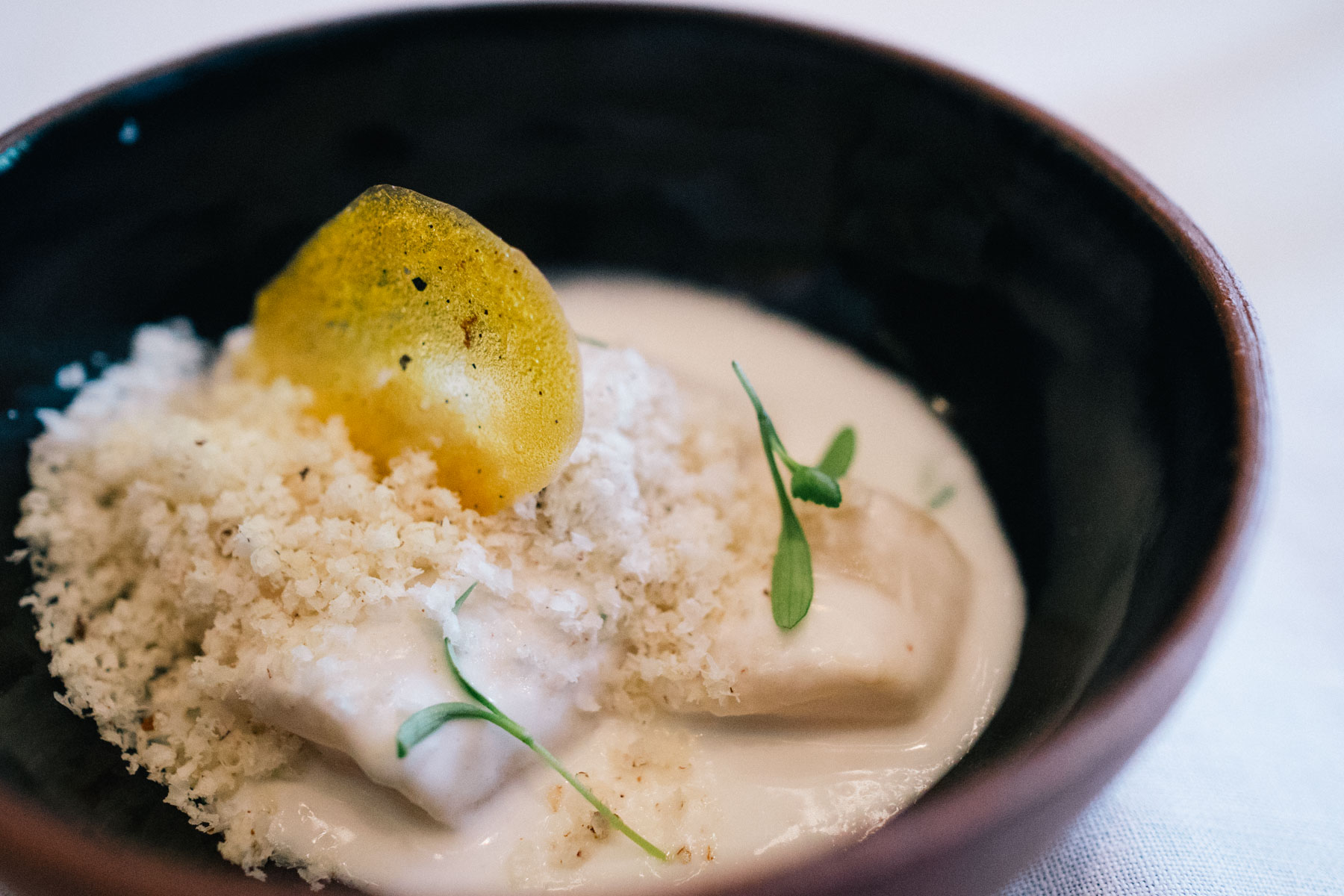 My favorite dish at D.O.M. was the chilled scallop with coconut milk and brazil nut. The scallops were fresh, sweet, and tender coated in creamy coconut milk and finished with fluffy brazil nut shavings.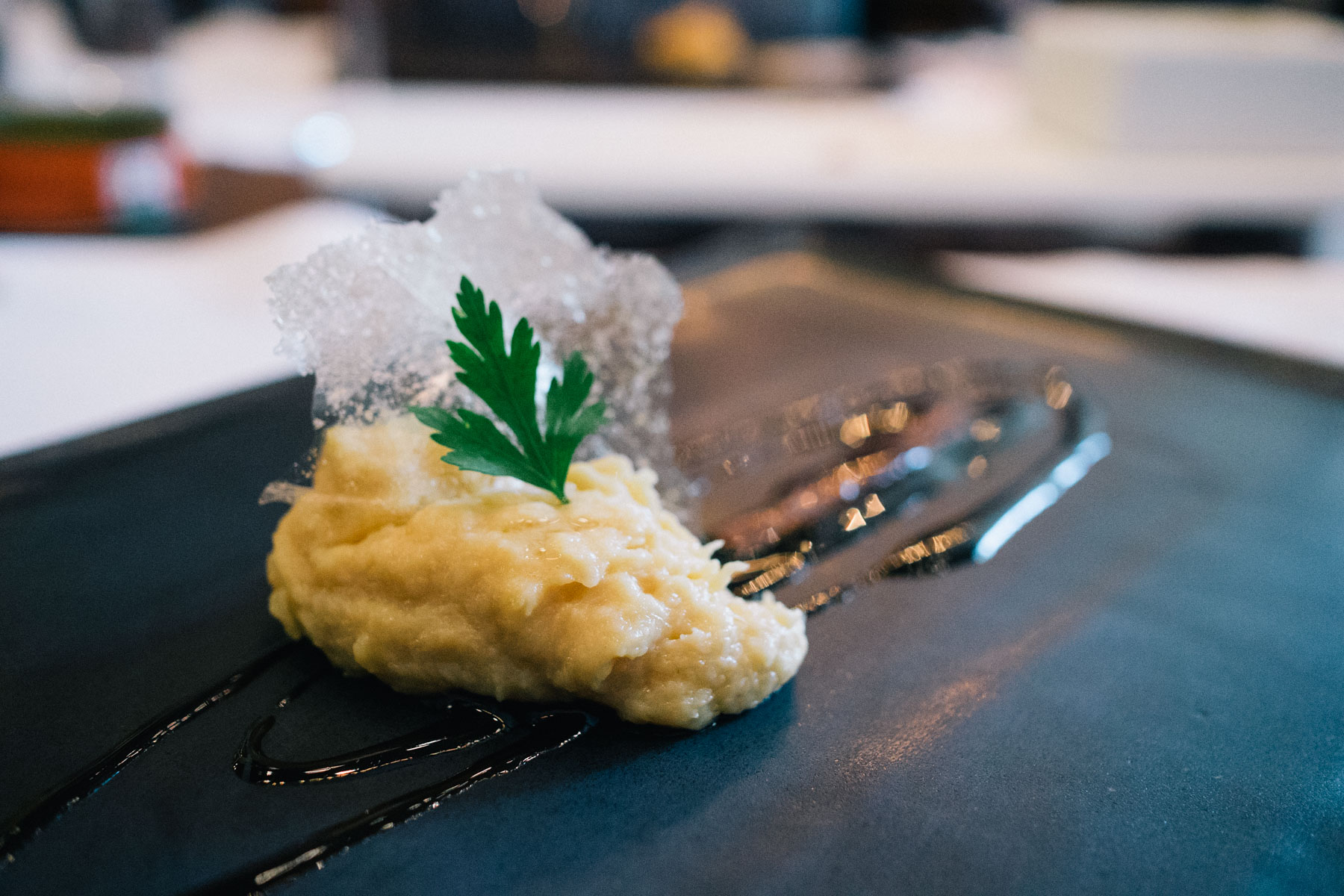 A puree of creamy roasted heart of palm served with mini salty anchovies followed. Tasty, but nothing CRAY.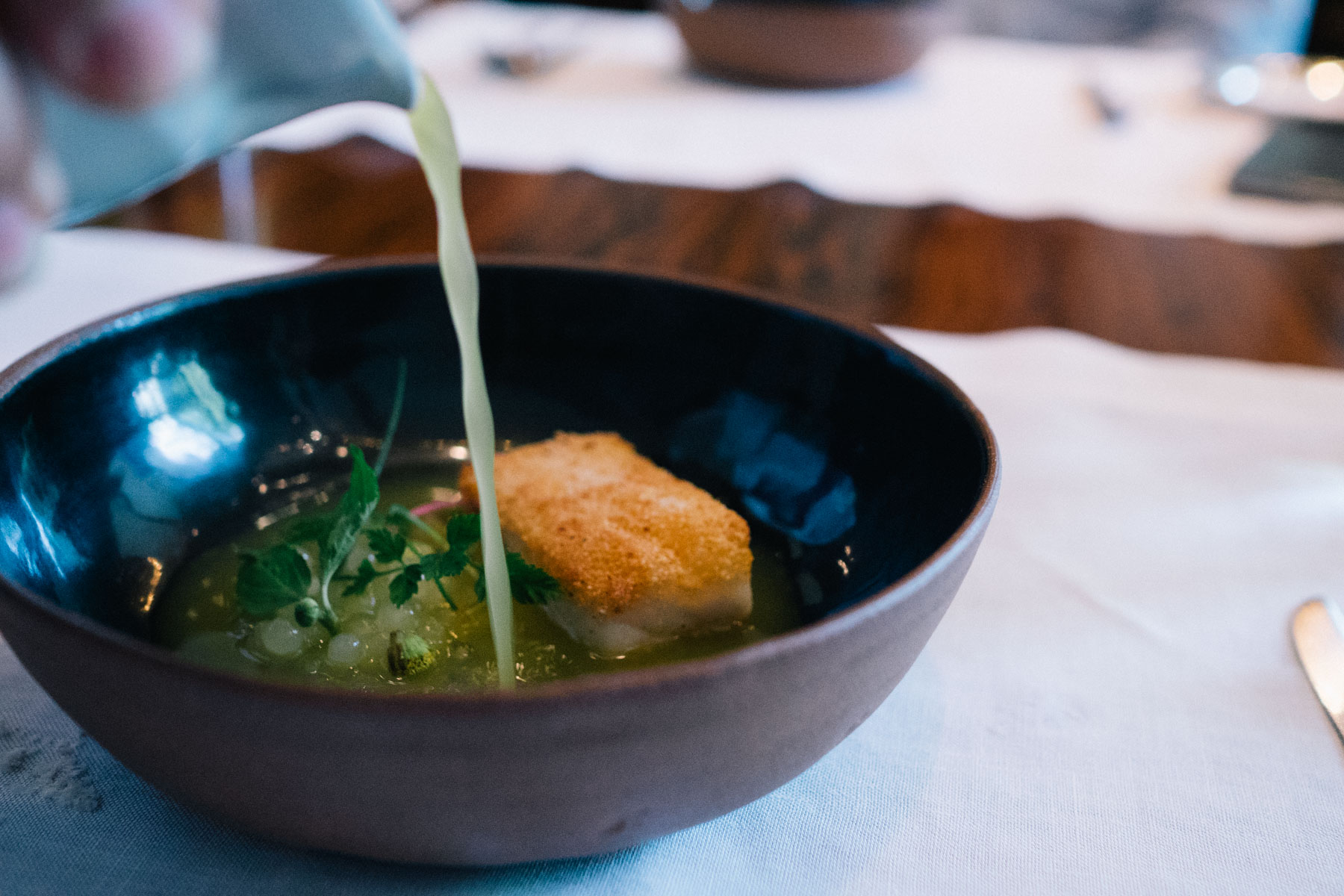 This dish consisted of an Amazonian fish called Pirarucu served with a tucupi sauce and mini tapioca pearls. The Pirarucu had a nice crispy crust and paired nicely with the acidic tucupi sauce. This sauce is actually extracted from wild manioc roots found in the Amazon and is toxic when raw. The juice must be boiled for hours to eliminate the poison.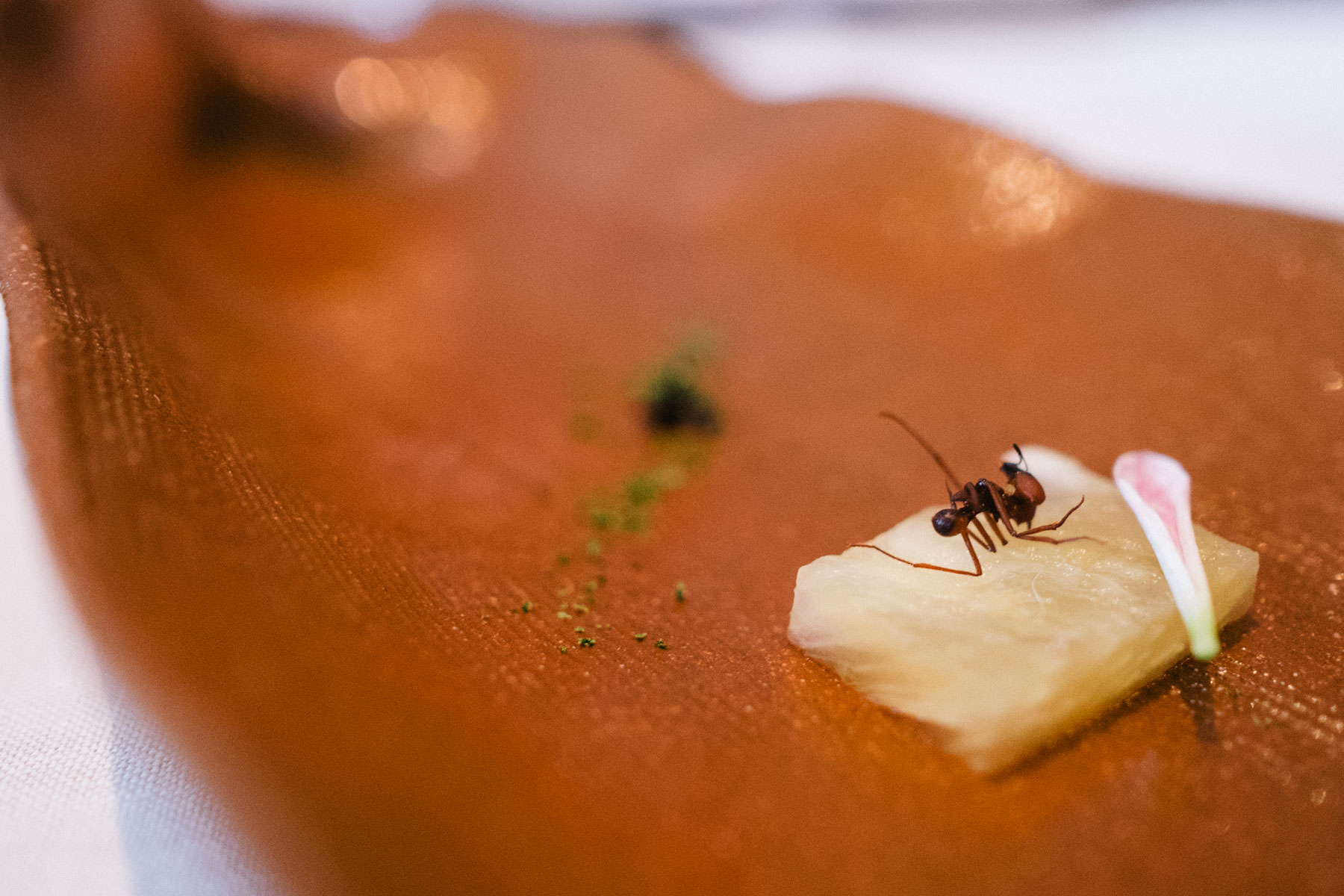 Amazonian ants served two ways. One was served on a pineapple and the other in herbed salt. I wasn't grossed out or anything, but I was just confused as to why one of the world's best restaurants would serve ants? It wasn't terrible and tasted similar to fried tiny crustaceans, but still, a little gimmicky in my opinion.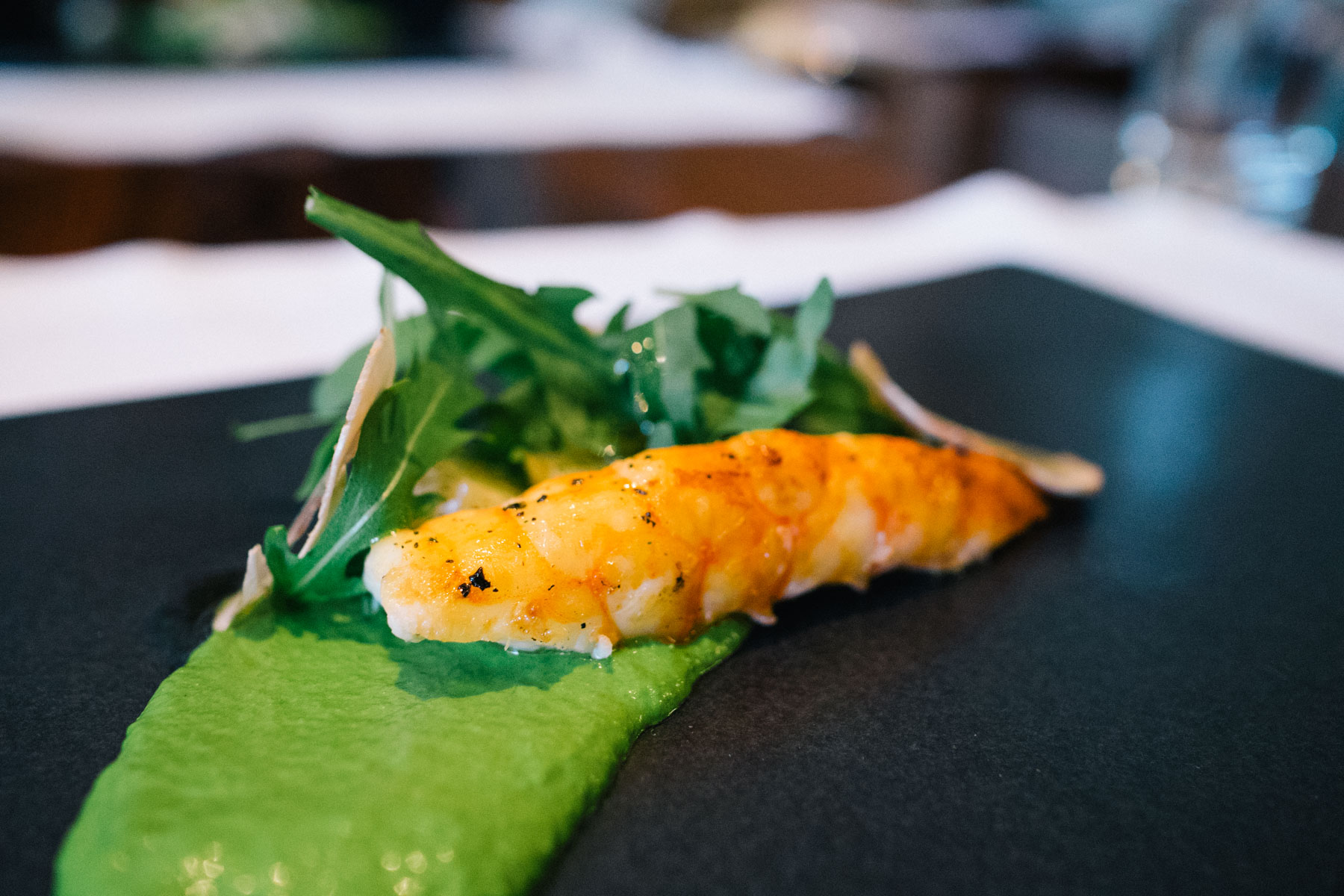 Next, shrimp with kale cream and arugula. The shrimp was sweet and tender, but nothing to write home about.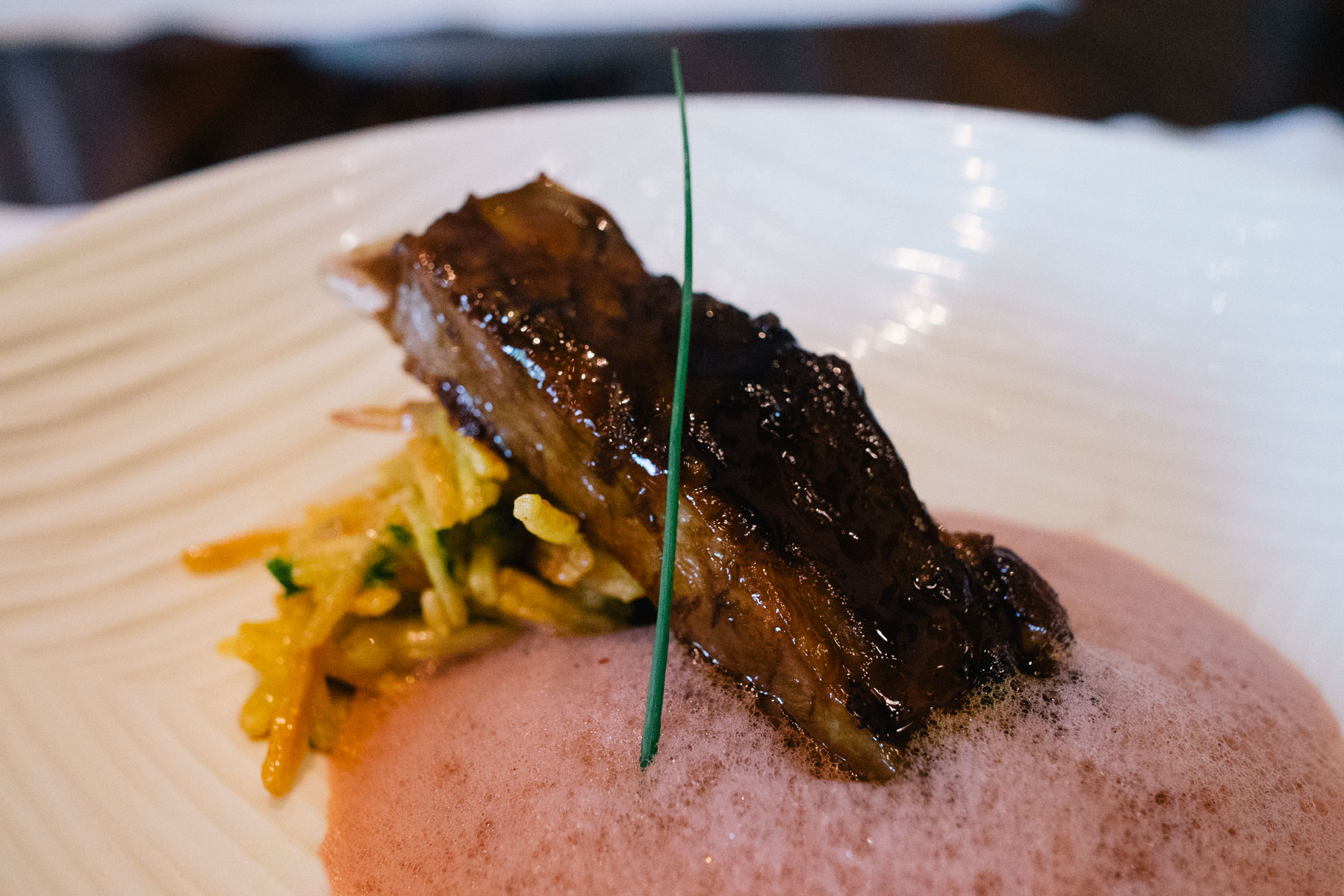 Another one of my favorites was the baby pork rib served with crispy fried manioc in a Malbec foam. The rib was tender, flavorful, and succulent. Just wish there was more of it.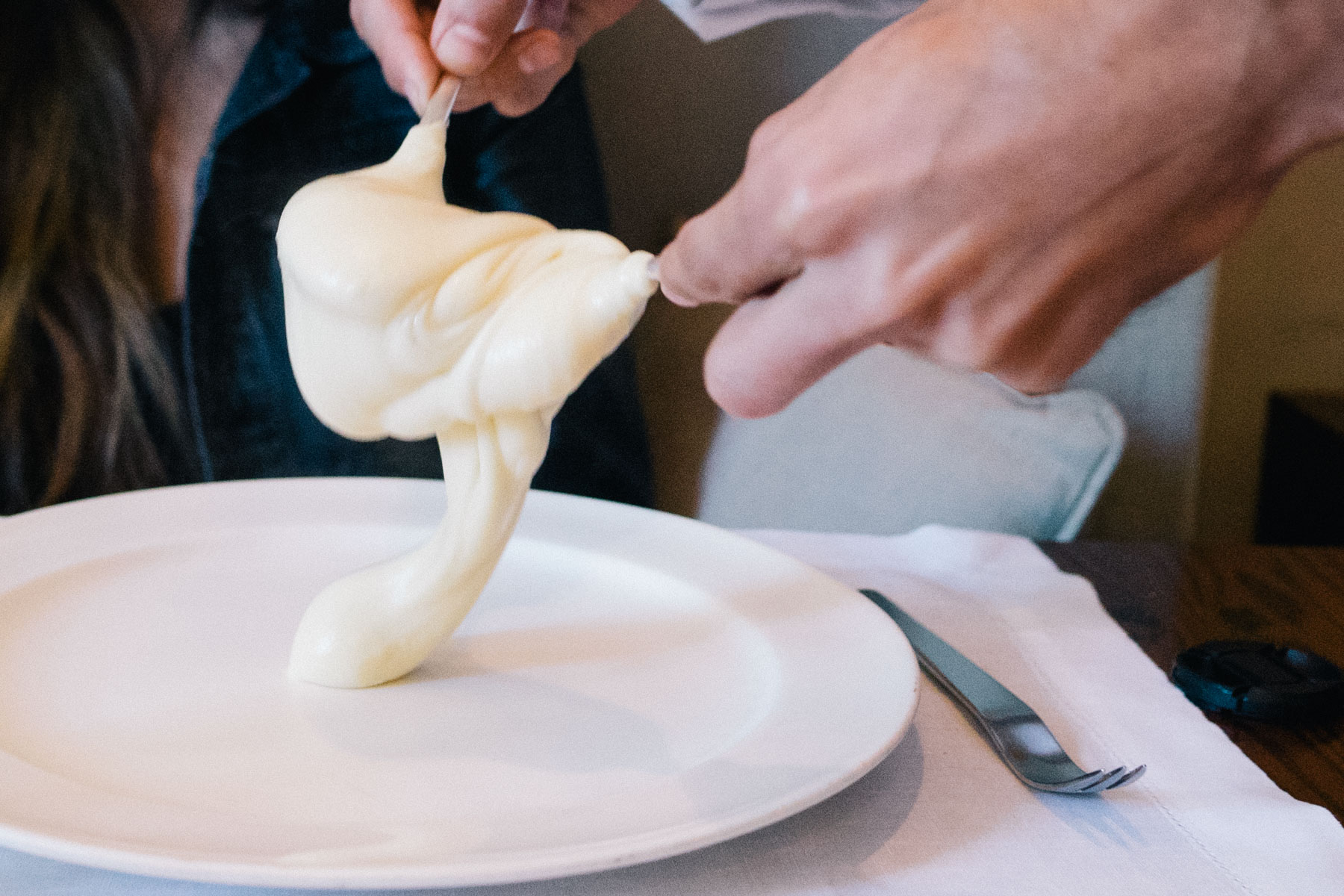 Winning the award for best presentation, the Aligot, a combination of potato blended with butter, gruyere cheese and Minas cheese. The waiter stretches and twists the cheese using two spoons creating the perfect dollop on your place. The cheese is absolutely delicious and has a smooth creamy yet elastic texture. OK,  I lied earlier, I guess this blew my mind a little bit.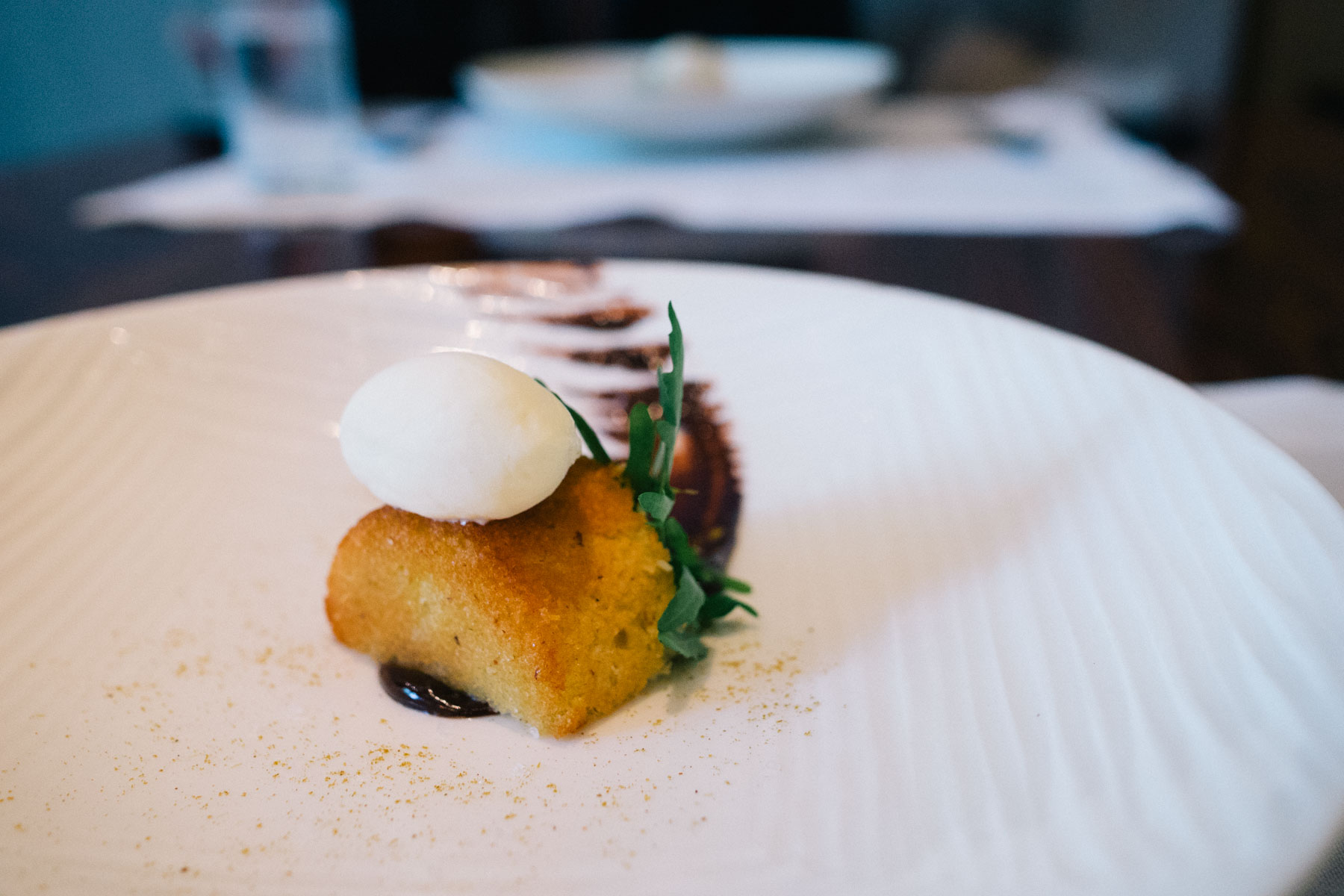 I am a sucker for desserts, but I don't really know how I felt about this brazil nut tart with whisky ice cream, curry, chocolate, salt, rocket and pepper. There was just way too much going on. I feel like the Jack Daniel's whiskey ice cream overpowered the entire dessert. It was all I could taste.  I enjoyed the dessert a lot more when I pushed the ice cream over to the side. The use of rocket was genius though.

D.O.M.
Rua Barão de Capanema, 549 Jardins São Paulo
SP – Brasil
p: +55 (11) 3062 3634
Brazilian, Dinner, Lunch, Sao Paulo, Brasil, South American