Sao Paulo Cray !!! Bella Paulista: 24 Hour Bakery / Cafe / Restaurant / Grocery Store
The Lowdown
Restaurant Name: Bella Paulista
Cuisine: Brazilian Cafe, Restaurant, and Bakery
Average Price per Person: R$15 to 30 BRL or $6.75 to 13.50 USD
Location: Sao Paulo, Brazil (please see map below for details)
Recommendations: Acai and Lasagna Bolognese

Ratings (out of 5)
Taste: 3.5
Creativity/Authenticity: 3.5
Atmosphere: 4
Service: 3
Bang for Buck: 3.5

Crayscale !!!
I tend to avoid eating at the same place more than twice when traveling. Bella Paulista however was another story and a place we hit up on the regular since it was super close to our hotel on Avenida Paulista. Bella Paulista is a 24 hour cafe x bakery x restaurant x grocery store that also does delivery. Located in São Paulo's Jardins district, this place is always bumpin' packed all day, every day.
Bella Paulista is separated into a few different sections including a dine-in seating area, a bakery, and a selection of packaged goods and groceries. Upon entering Bella Paulista, each customer must retrieve a plastic card marked with a barcode from an electronic dispenser which keeps track of everything each customer orders from the restaurant and bakery. The same cards are used at the checkout cashier and is a ticket for exiting the store. This is a pretty common system in Brasil which was also implemented at bars, restaurants and bakeries.
The restaurant serves a plethora of food including soup, salads, sandwiches, plates, Brazilian snacks, milk shakes, burgers, steaks, desserts, juices and more. Bella Paulista also whips up a mean selection of gelatos right across from the mouth watering bakery filled with delectable desserts including brigadeiro, cream puffs, cakes, baklava, macarons, cookies, pudding, brownies, chocolates, and more. The food selection is endless! Overall, the food was pretty tasty, but it was the convenience and fact that it was open 24 hours which had us hooked.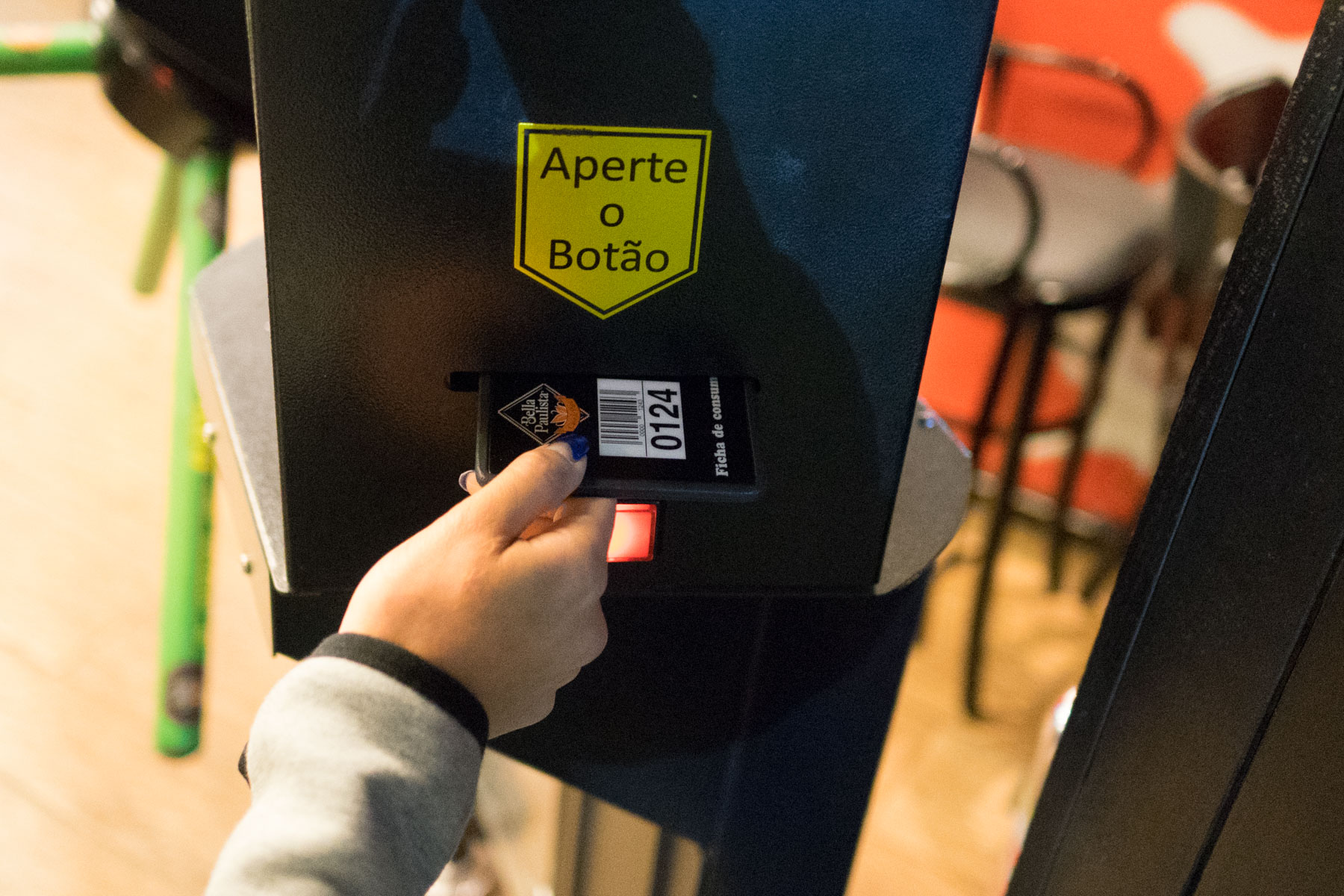 This is the card dispenser everyone has to go through before entering.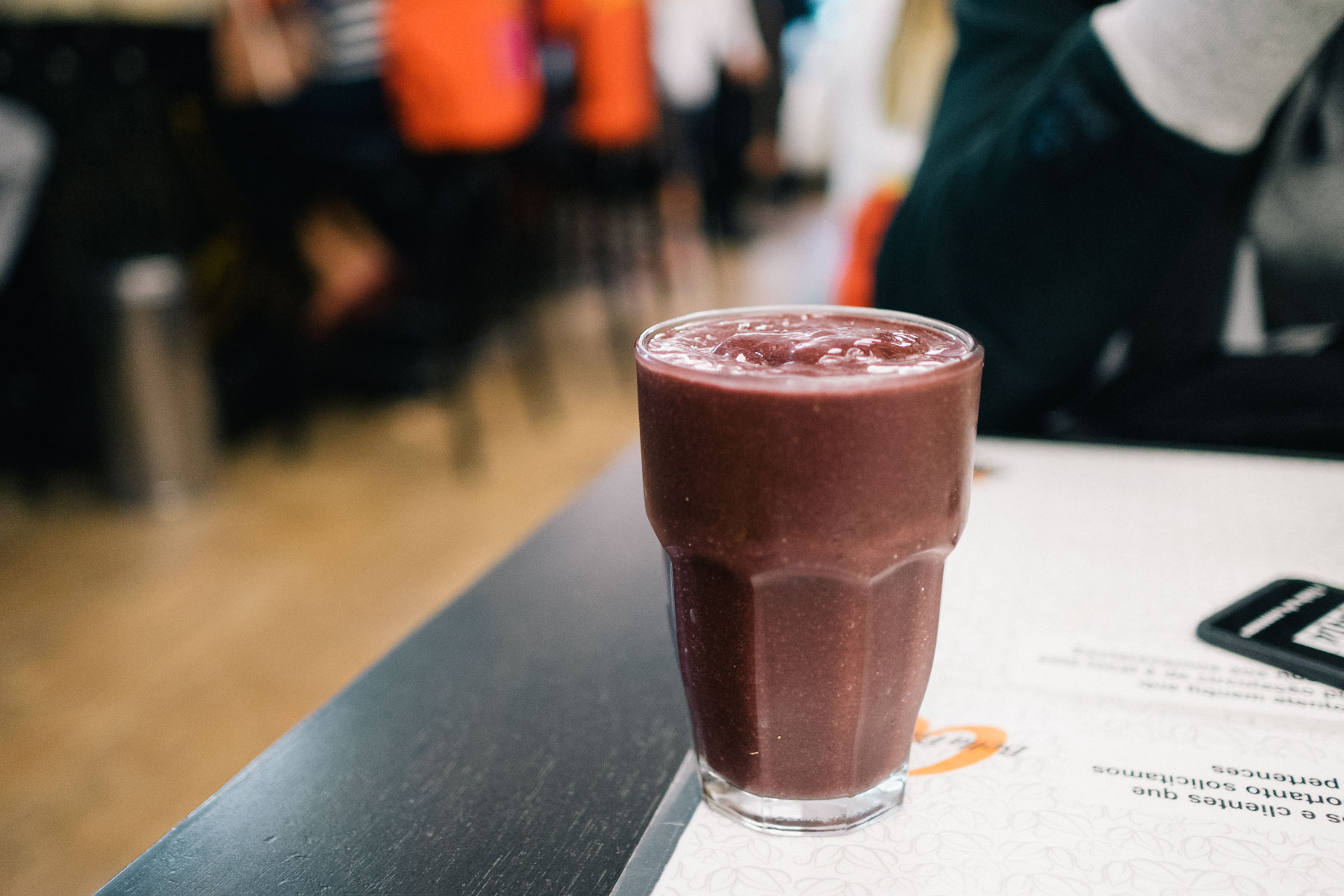 The açaí is pretty good here albeit icy, but ask them to serve it in a bowl with banana and granola on the side!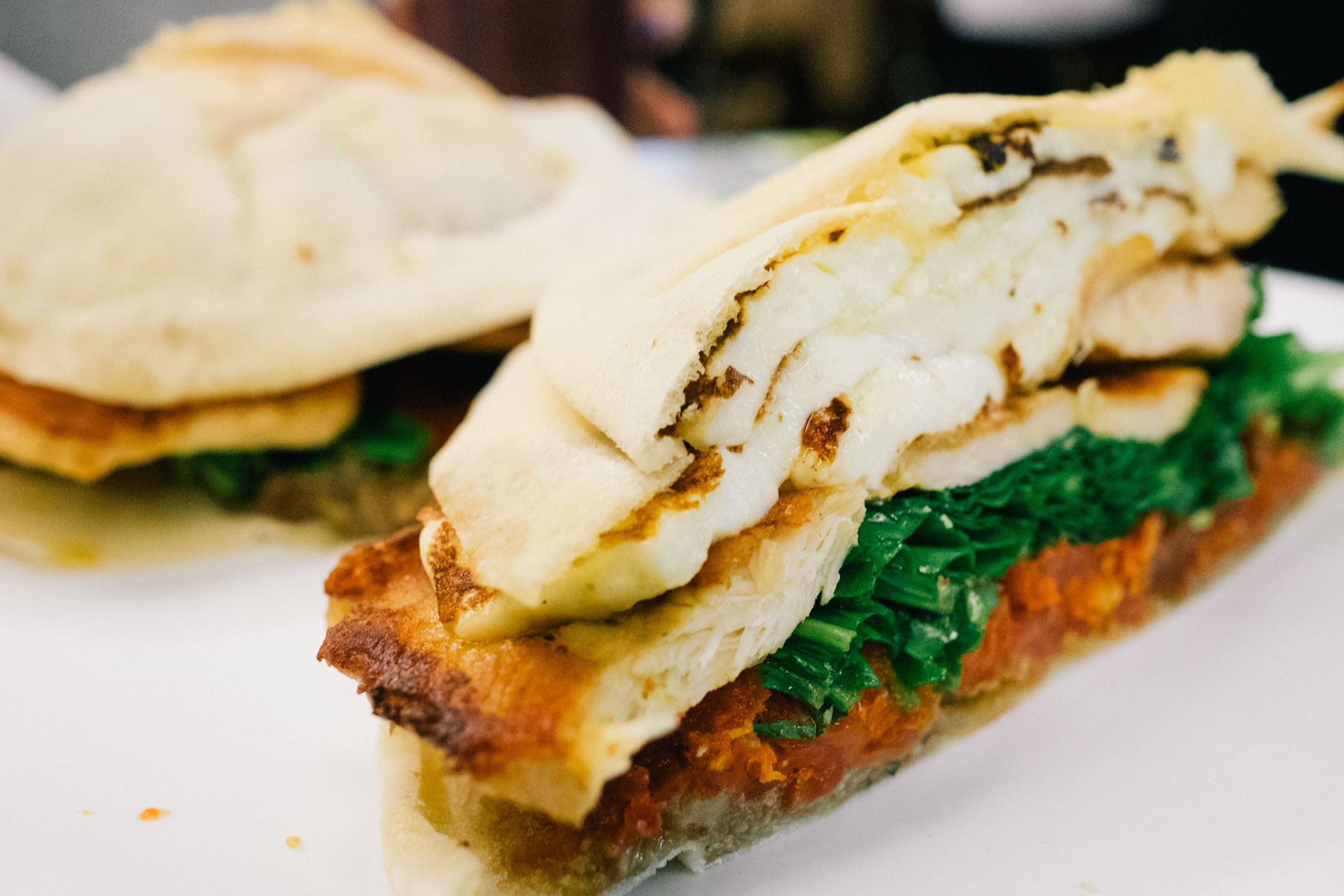 The sandwiches here are pretty tasty and decently sized too.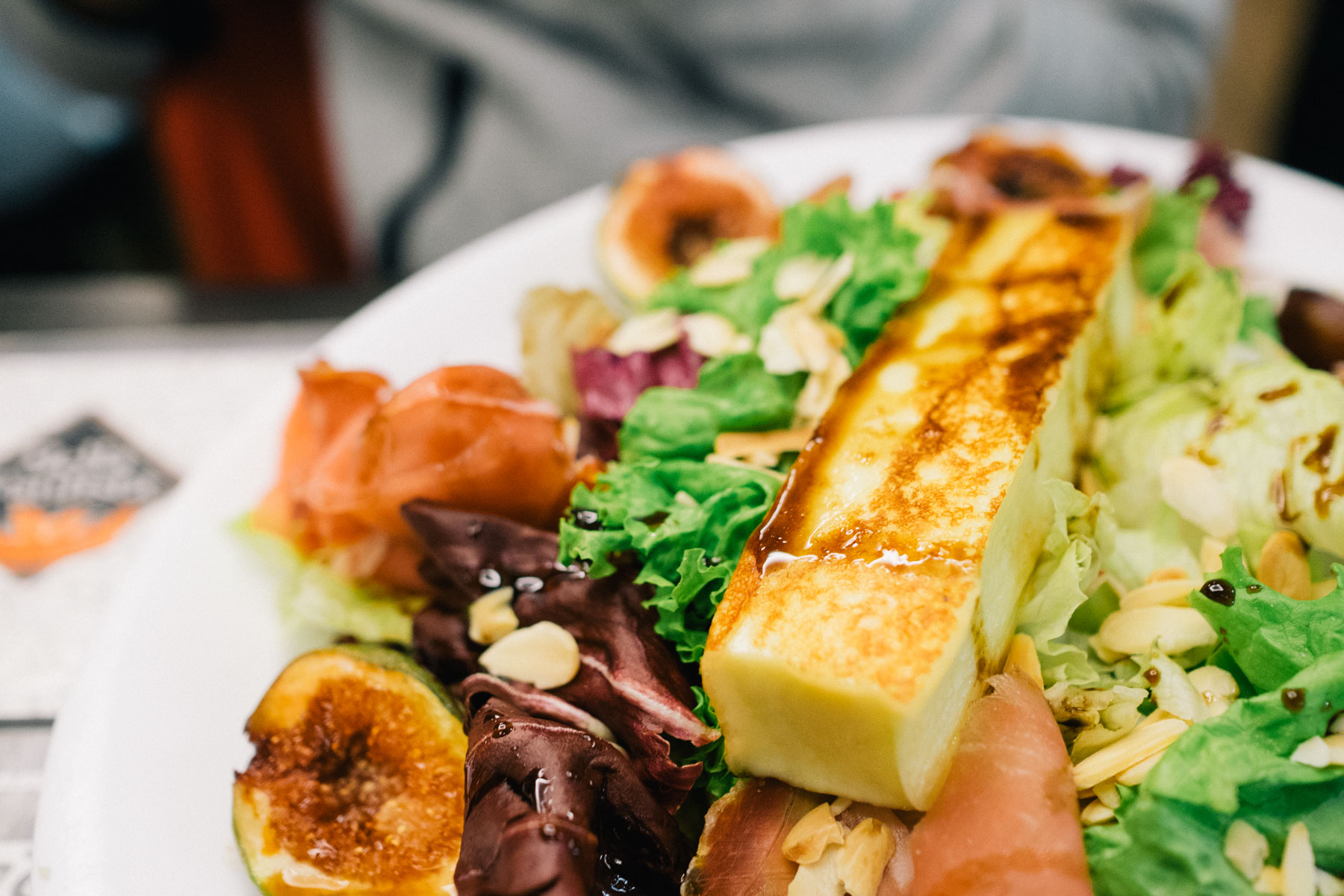 The salads are massive! I ordered a fig salad with prosciutto and cheese. It literally came with a huge block of cheese on a mountain of lettuce!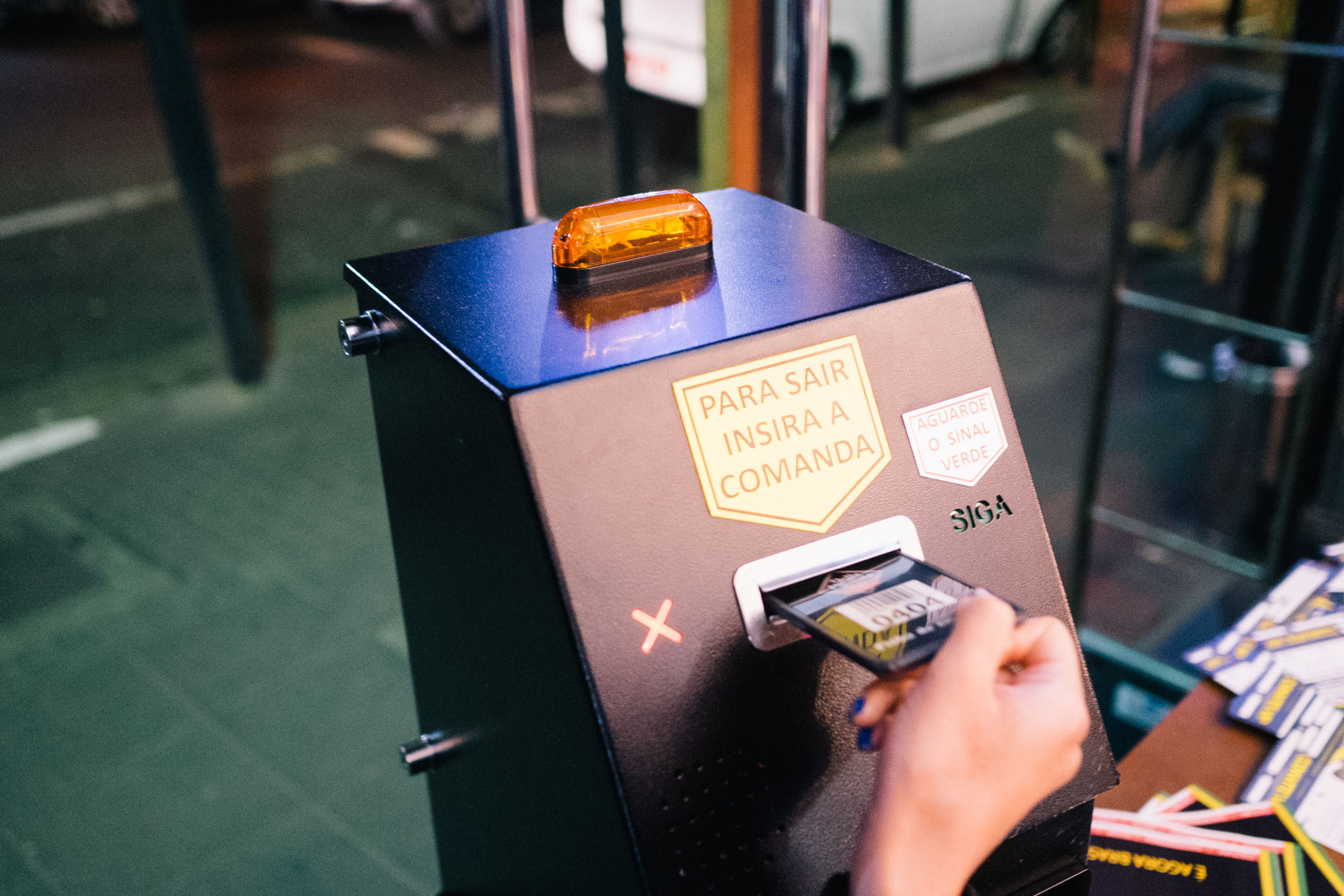 After checking out at the cashier, the card must be returned before exiting.

Bella Paulista Casa dos Pães
R. Haddock Lobo, 354 – Consolação
São Paulo – SP
01414-000, Brazil
p: +55 11 3214-3347
American, Brazilian, Brunch, Dessert, Dinner, European, Lunch, Portuguese, Sao Paulo, Brasil, South American