Rio de Janeiro Cray !!! Zazá Bistrô Tropical in Ipanema
2
The Lowdown
Restaurant Name: Zazá Bistrô Tropical
Cuisine: South American x Asian
Average Price per Person: R$50 to 150 BRL or $22 to 67 USD
Location: Rio de Janeiro, Brasil (see map below for details)
Recommendations: Tapioca, Pork Rib Samosas, Pork Ribs, Lamb Shoulder and Banana Carpaccio... so everything we ordered!

Ratings (out of 5)
Taste: 4
Creativity/Authenticity: 4.5
Atmosphere: 3.5
Service: 3
Bang for Buck: 3.5

Crayscale !!!
Just minutes away from the gorgeous Ipanema Beach in Rio de Janeiro is a house-turned-restaurant serving delicious South American x Asian food. Sitting pretty on the corner where Rua Joana Angélica and Rua Prudente de Morais intersect is where you'll find Zazá Bistrô Tropical. Characterized by its bohemian flare, the house is segregated into three dining areas: an outdoor veranda, indoor dining room seating and a cozy candle lit lounge upstairs with plush seating. Try to make reservations as this place gets packed and the wait can be quite long especially during World Cup or Carnival peak seasons.
Zazá Bistrô Tropical prides itself on using quality organic ingredients when possible. The menu is also unique as it is inspired by the owner's passion for travel incorporating ingredients and dishes from all over the world including Moroccan Pastillas, Thai Soup, Indian Samosas, Chinese Dim Sum, Japanese Sashimi and more. Although we tried to stick to the more Brazilian dishes on the menu, we had a few Asian inspired appetizers that Zazá nailed.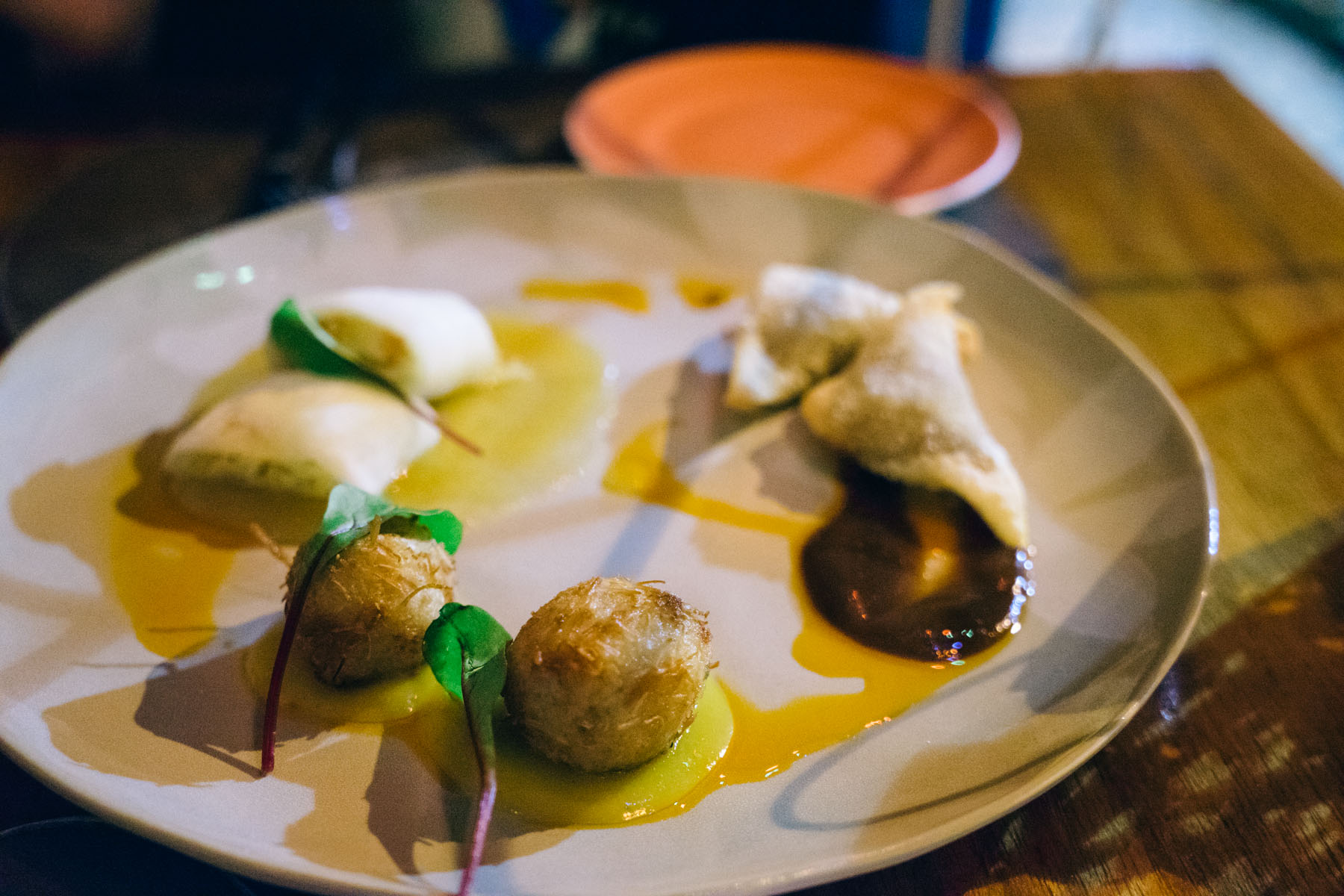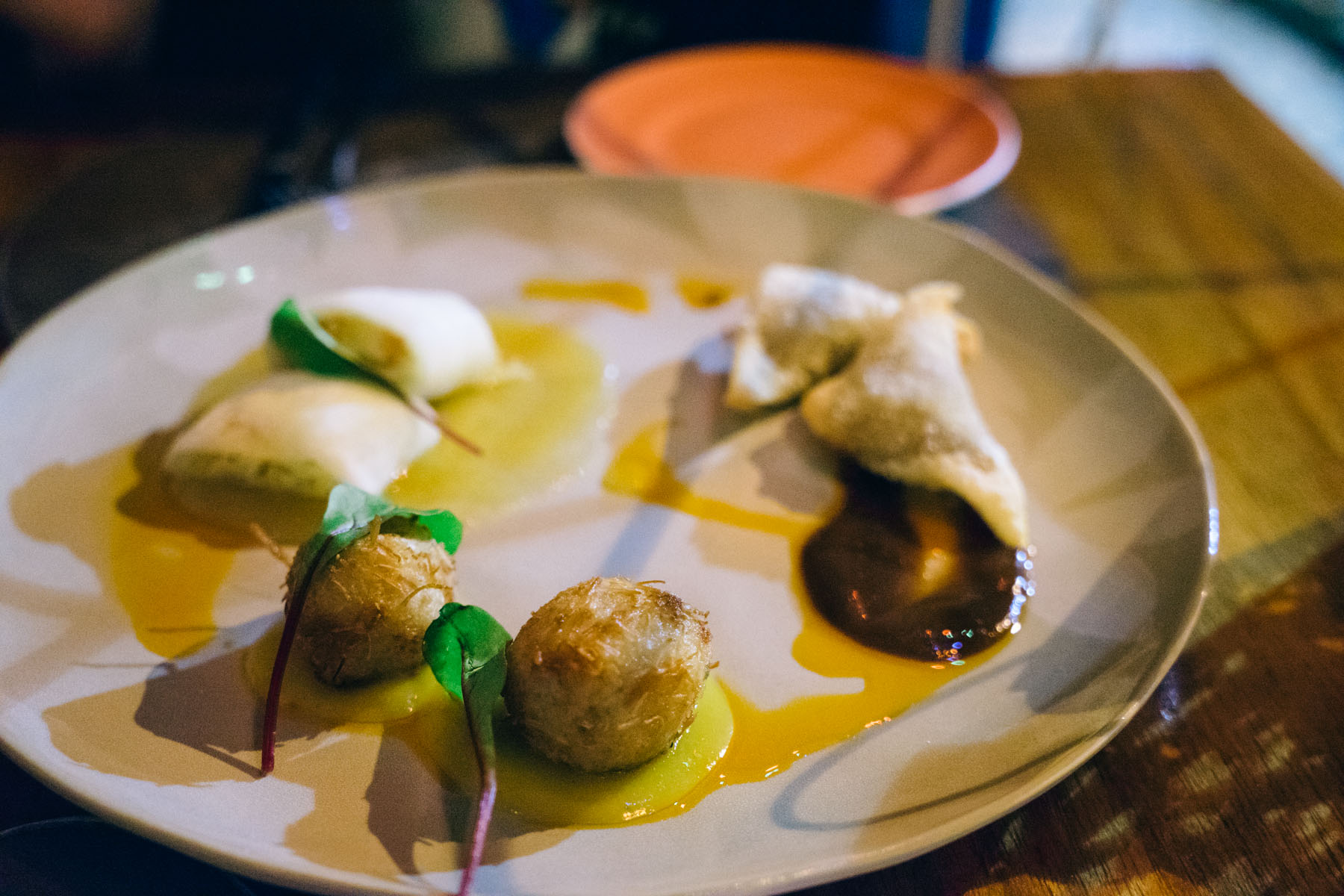 We started with a tasting plate of sweet potato croquettes, tapioca crepes and pork rib samosas (R$39 or $17.50 USD). The sweet potato croquettes had a nice crunchy crust with a sweet velvety filling. The tapioca crepes had a coalho cheese and tomato filling served with a sweet apricot and ginger sauce. My favorite was the tamarind pork rib samosas – moist, flavorful with a nice kick from the spices.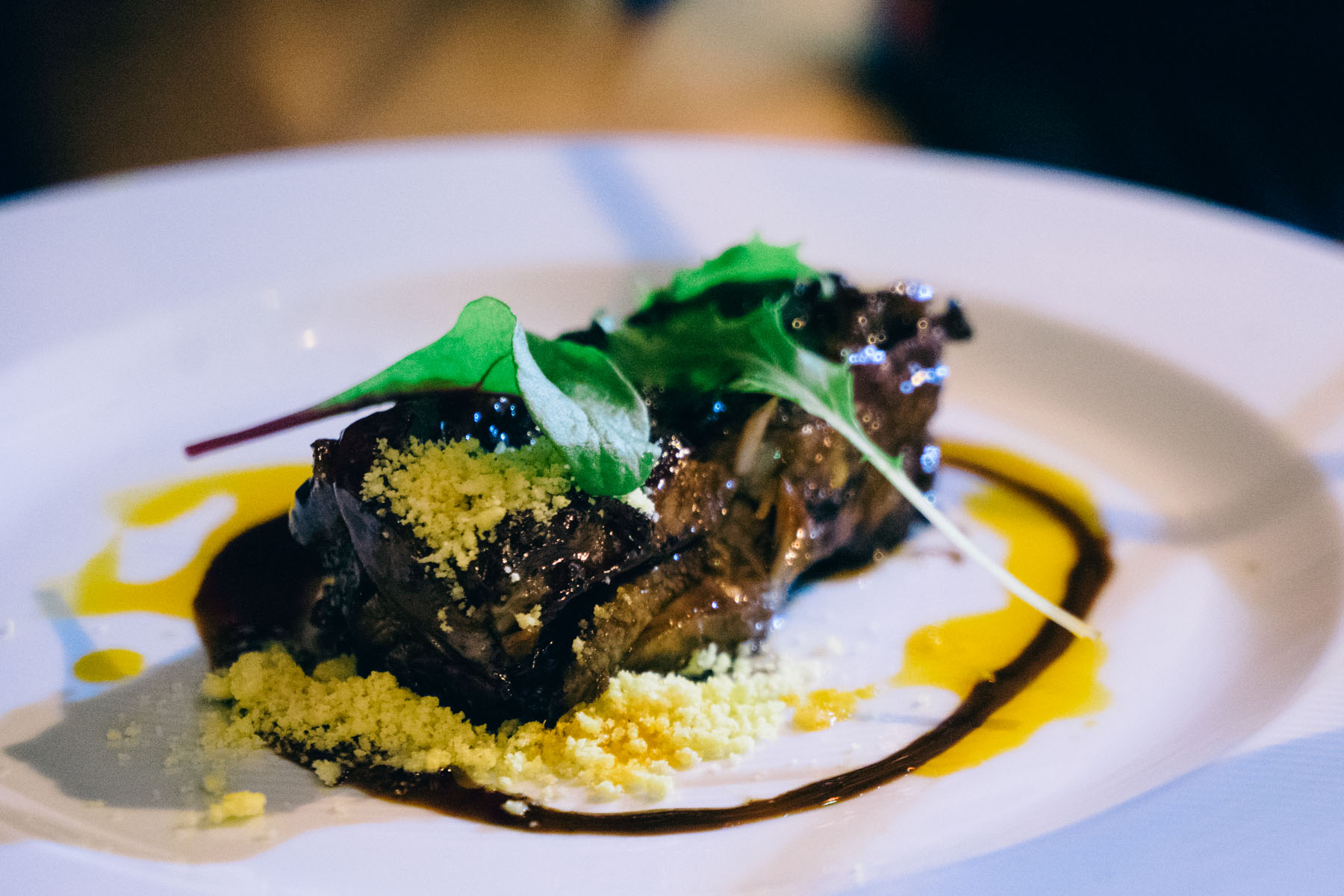 Honey Glazed Pork Ribs and Brazilian Polenta (R$53 or $24 USD). The pork ribs were on point – super tender, succulent and that sweet honey glaze was crack.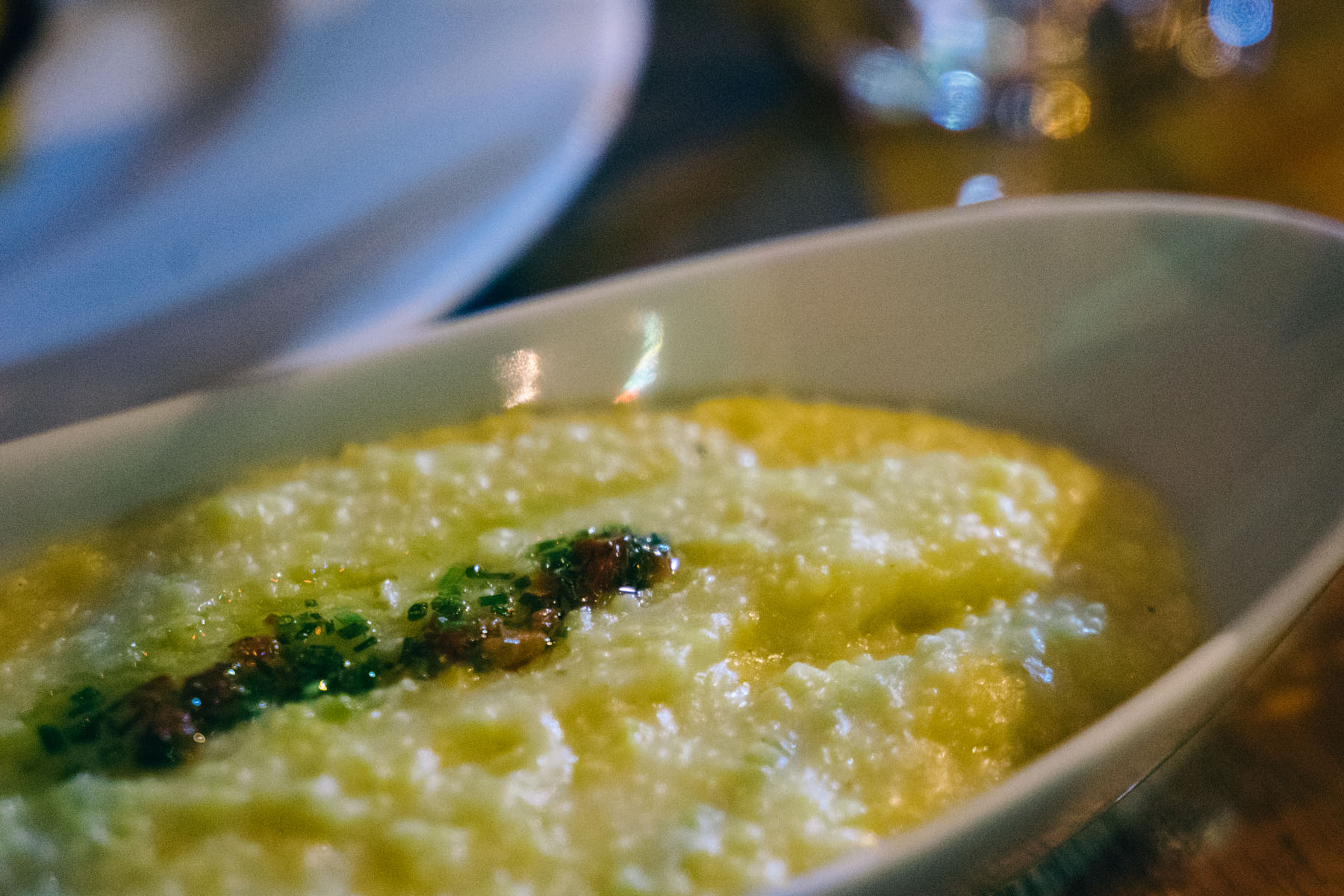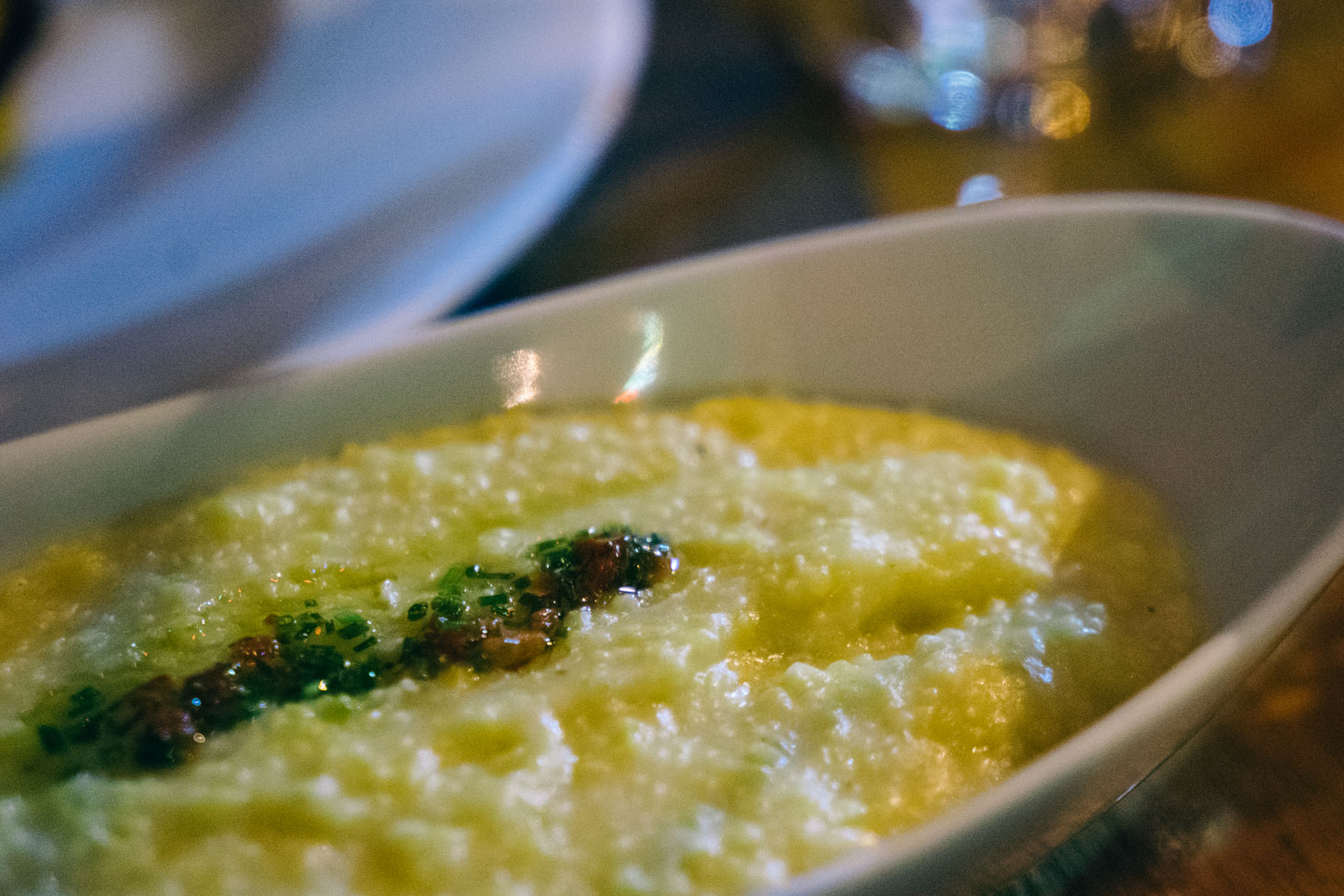 The Brazilian polenta was served on the side. It was sweet, creamy and tasted amazing with the pork rib.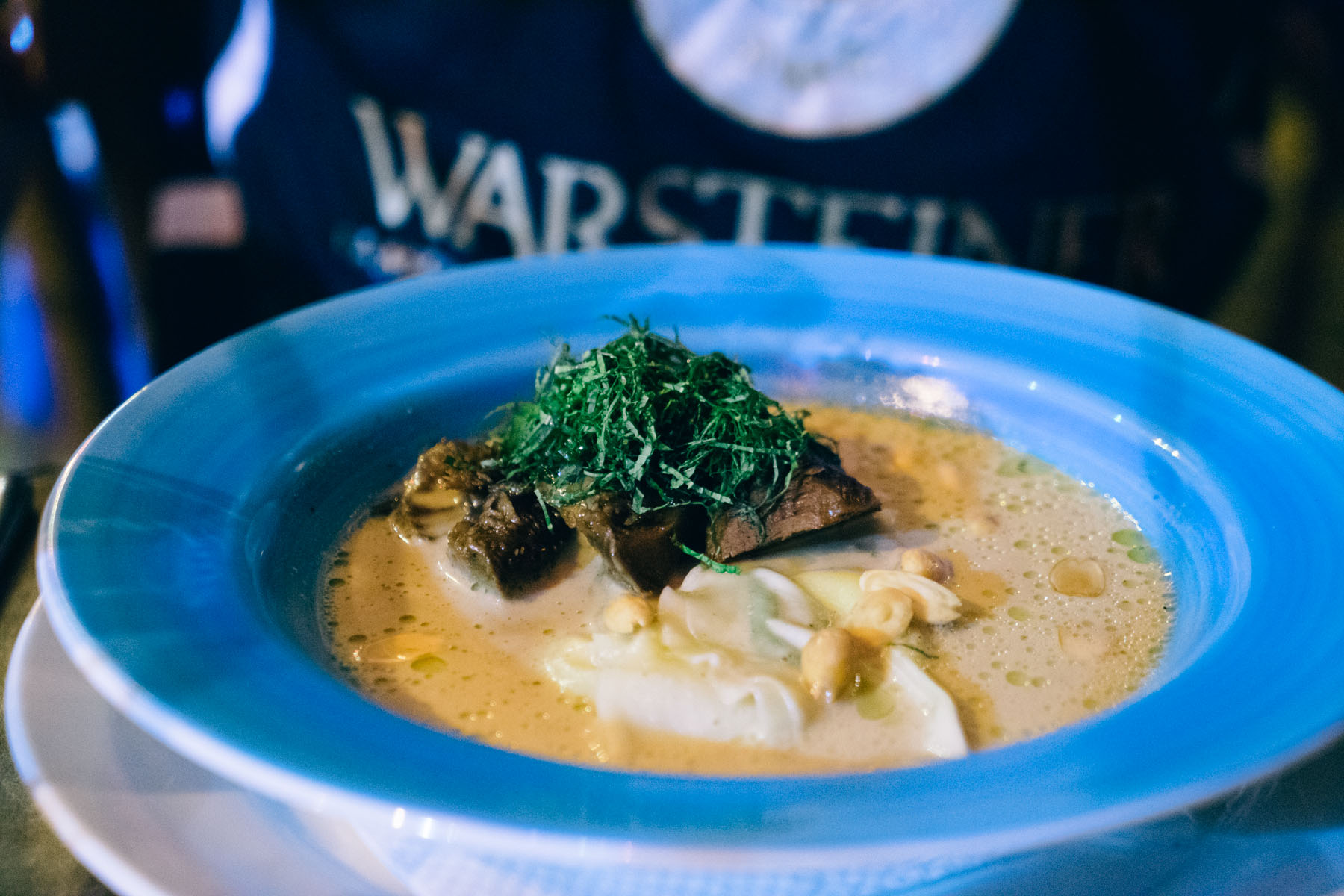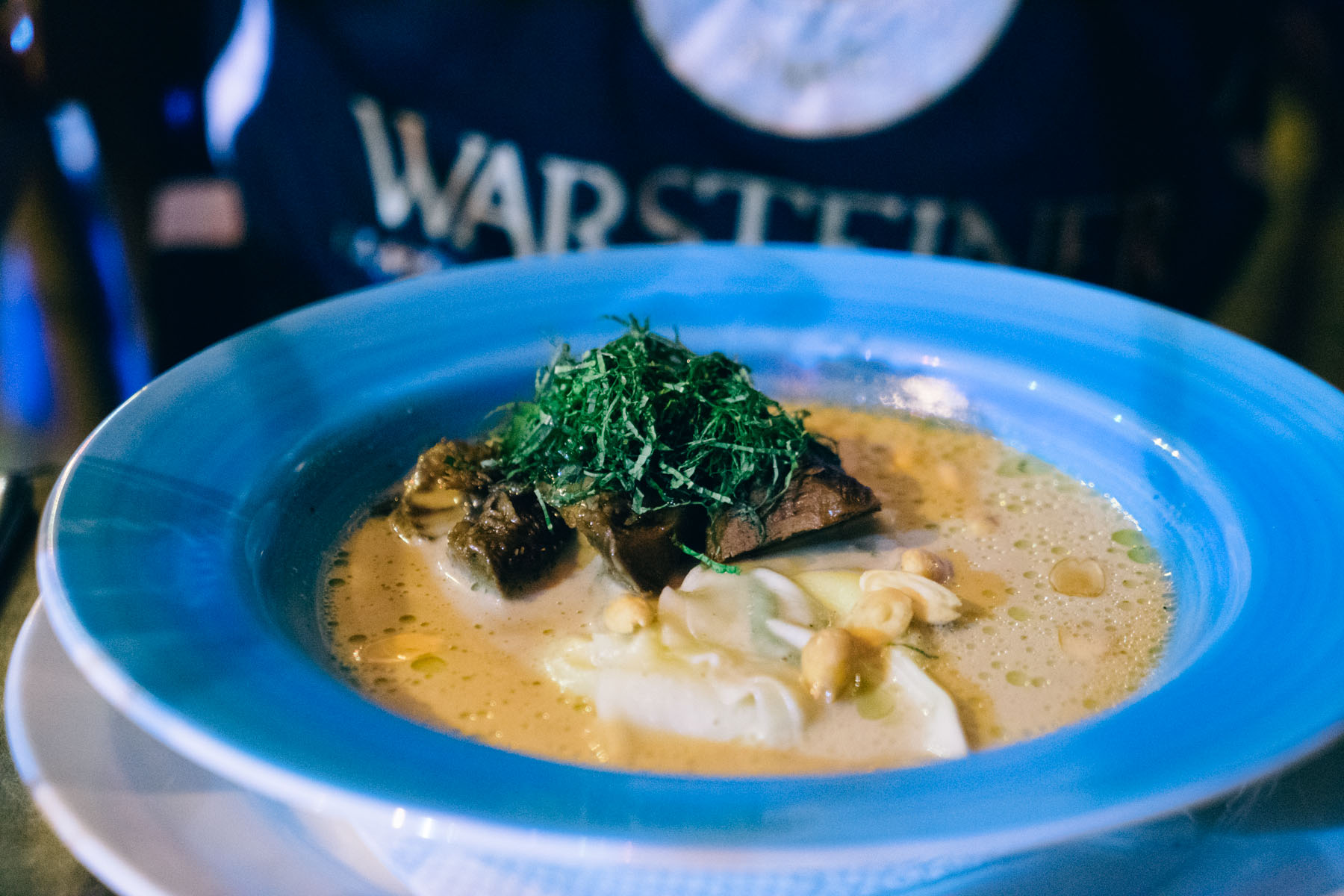 Roasted and Shredded Lamb Shoulder with spices over a "baroa" potato ravioli with a truffled yogurt sauce, mint and almonds ($R65 or $30 USD). The lamb was packed with flavor and fell apart with a fork effortlessly. The pool of sauce was incredible – rich, creamy and amazing with that lamb. I was all over the "baroa" potato ravioli.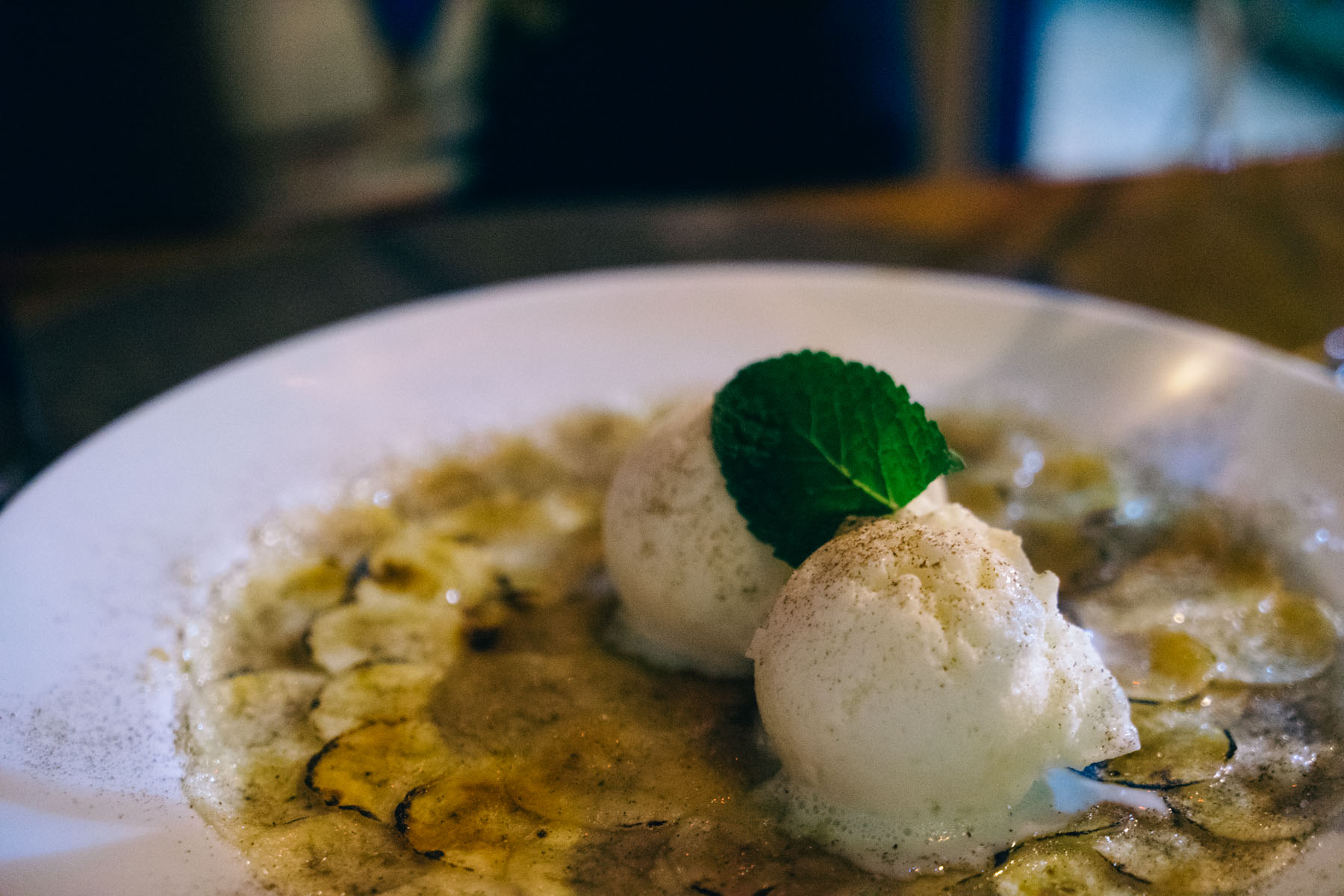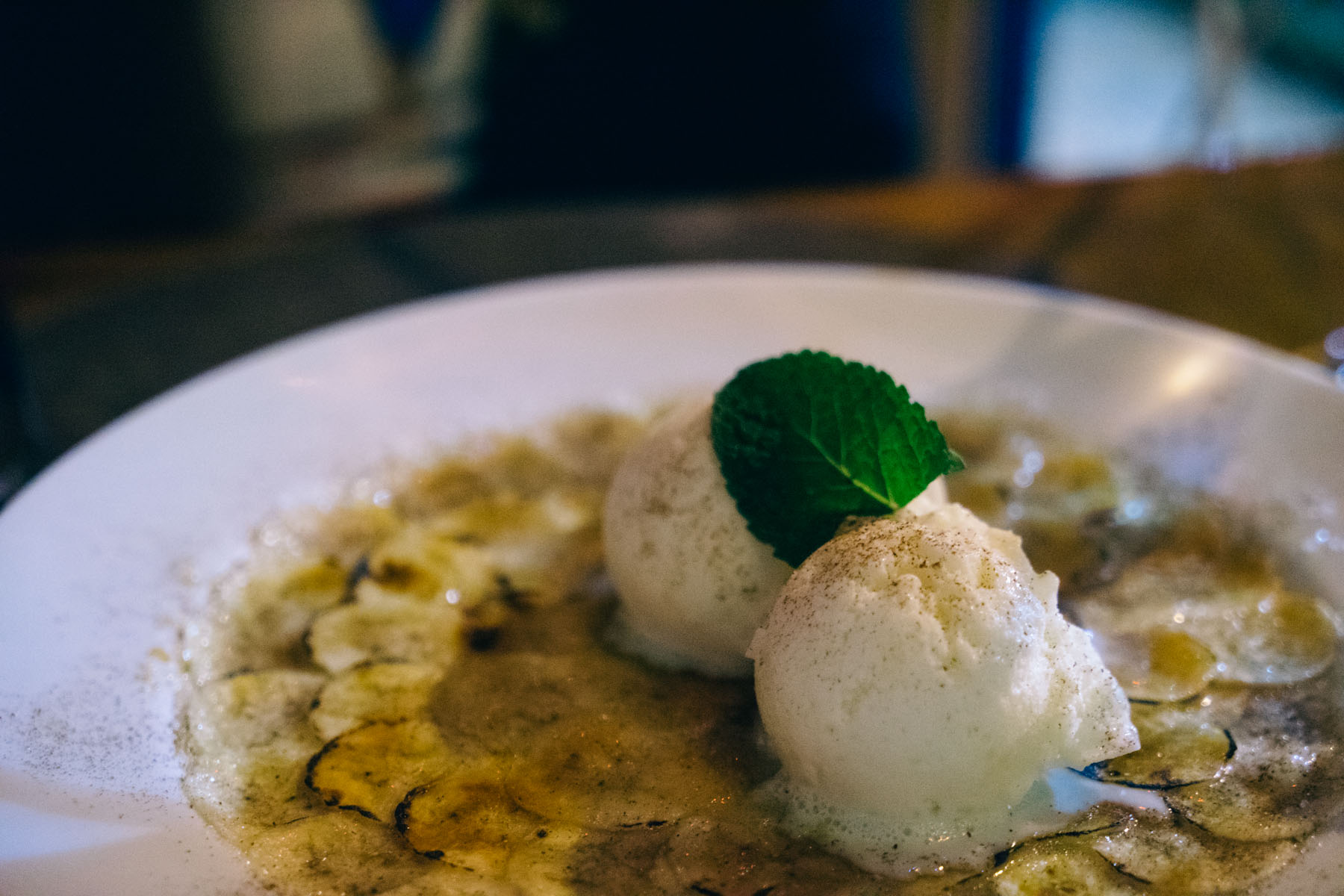 Banana Carpaccio Brulee served with tapioca ice cream (R$32 or $14 USD). Thinly sliced banana with a caramelized sugar crust topped with two big balls of creamy tapioca ice cream, YES PLEASE!

Rua Joana Angélica, 40 – Ipanema
Rio de Janeiro – RJ
22420-030, Brazil
p: +55 21 2247-9101
w: zazabistro.com.br
Asian, Brazilian, Brunch, Chinese, Dinner, Indian, Japanese, Lunch, Moroccan, Rio de Janeiro, Brasil, South American, Thai