Rio de Janeiro Cray !!! Café du Lage at Parque Lage
2
The Lowdown
Restaurant Name: Café du Lage
Cuisine: Brunch
Average Price per Person: R$6 to 40 BRL to $3 to 18 USD
Location: Rio de Janeiro, Brasil (see map below for details)
Recommendations: Parma Ham & Brie Baguette, Nutella Waffle, and Cappuccino

Ratings (out of 5)
Taste: 3.5
Creativity/Authenticity: 3
Atmosphere: 4.5
Service: 4
Bang for Buck: 4

Crayscale !!!
Parque Lage is a subtropical park in Rio de Janeiro at the foot of Corcovado, the mountain where the city's most famous landmark, Christ the Redeemer is perched. Snoop Dogg and Pharrell also happened to film their music video for "Beautiful" in Parque Lage's amazing mansion. Owned by a famous singer and remodeled by an Italian architect in the 1920's, Parque Lage was eventually converted into a public park and is now home to the Escola de Artes Visuais do Parque Lage (Visual Arts School of Parque Lage) and a café called Café du Lage.
The café is located in the mansion's atrium surrounding a large outdoor basin with an amazing view of the mountains and Christ the Redeemer. The café serves a selection of snacks, soups, salads, sandwiches, eggs, pasta, waffles, desserts, coffee and other beverages. Honestly, the food at Parque Lage wasn't amazing, but reasonably priced with a dope atmosphere. Most people come here to for breakfast or brunch. The café is in an outdoor courtyard in the middle of a subtropical forest so try to go on a sunny day and beware of an entourage of cot damn flies!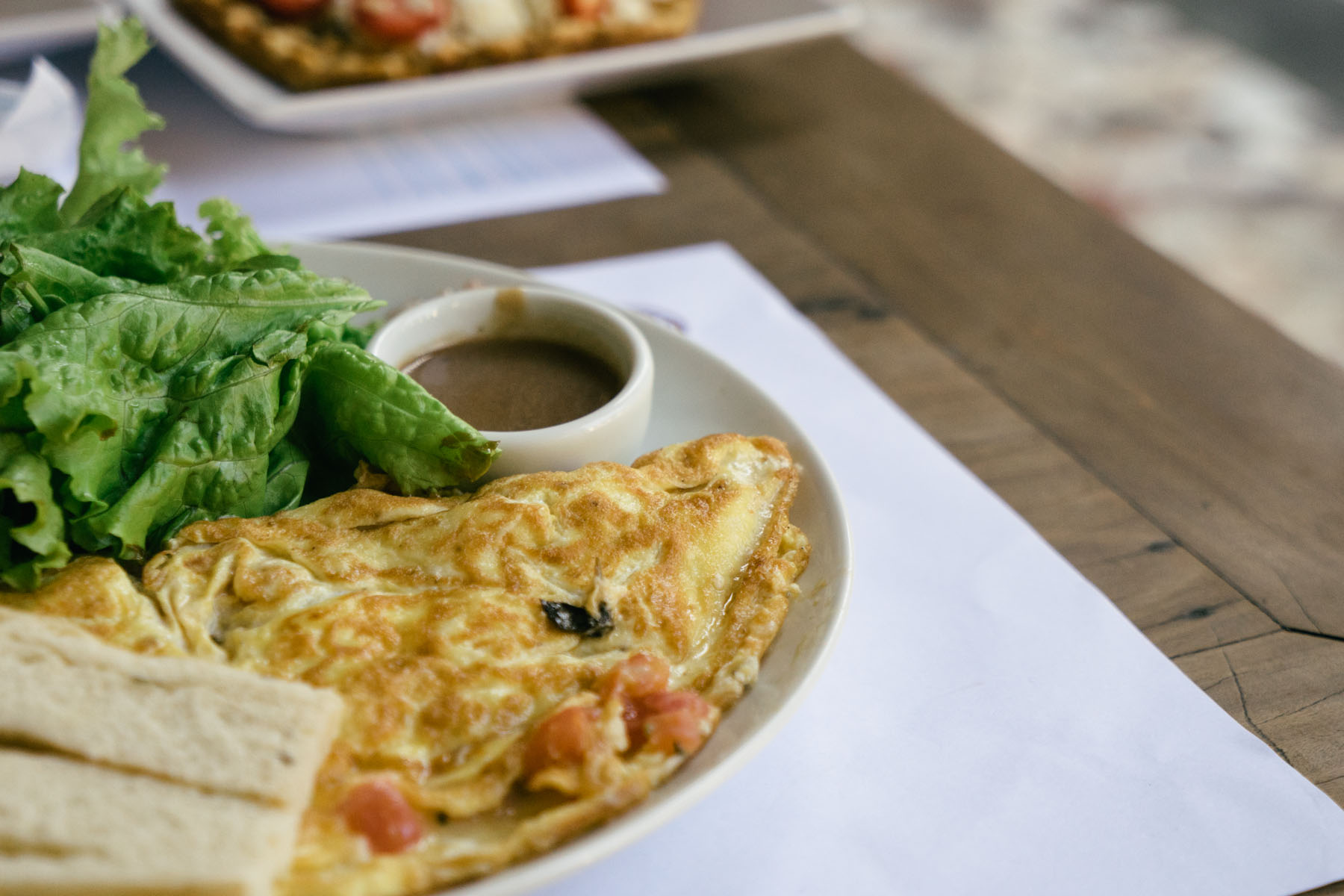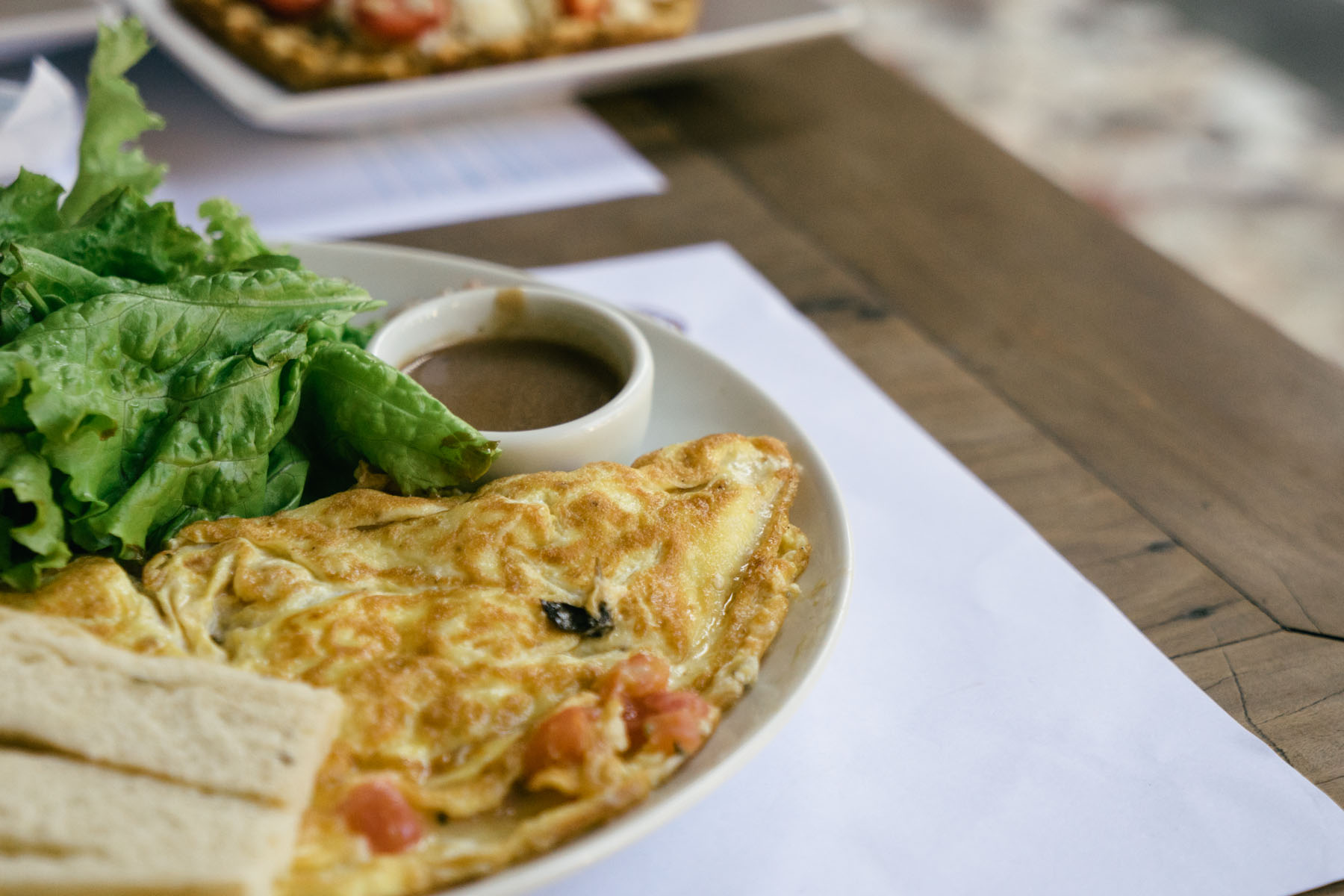 Omelet Caprese – buffalo mozzarela and tomatoes (R$26 or $12 USD).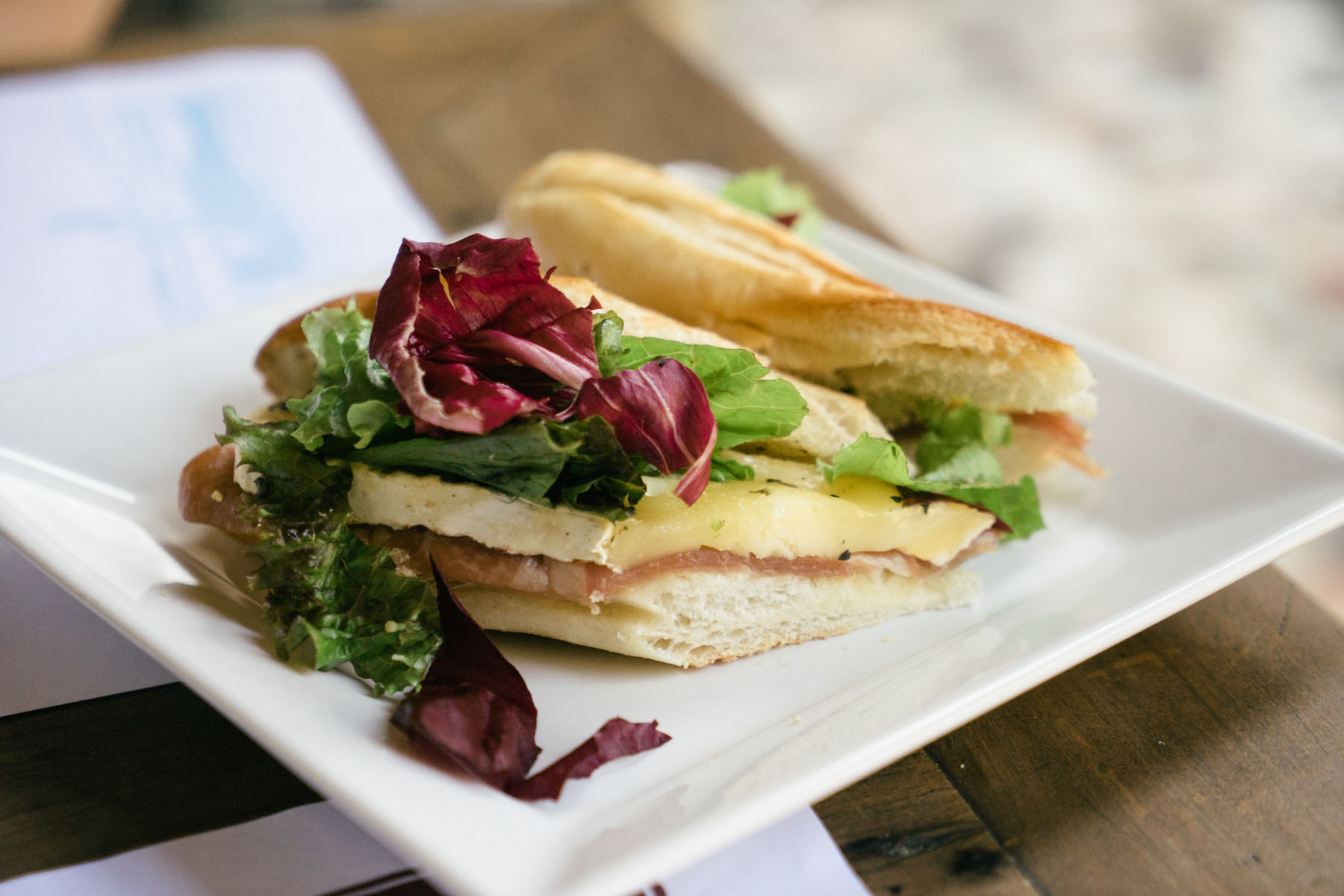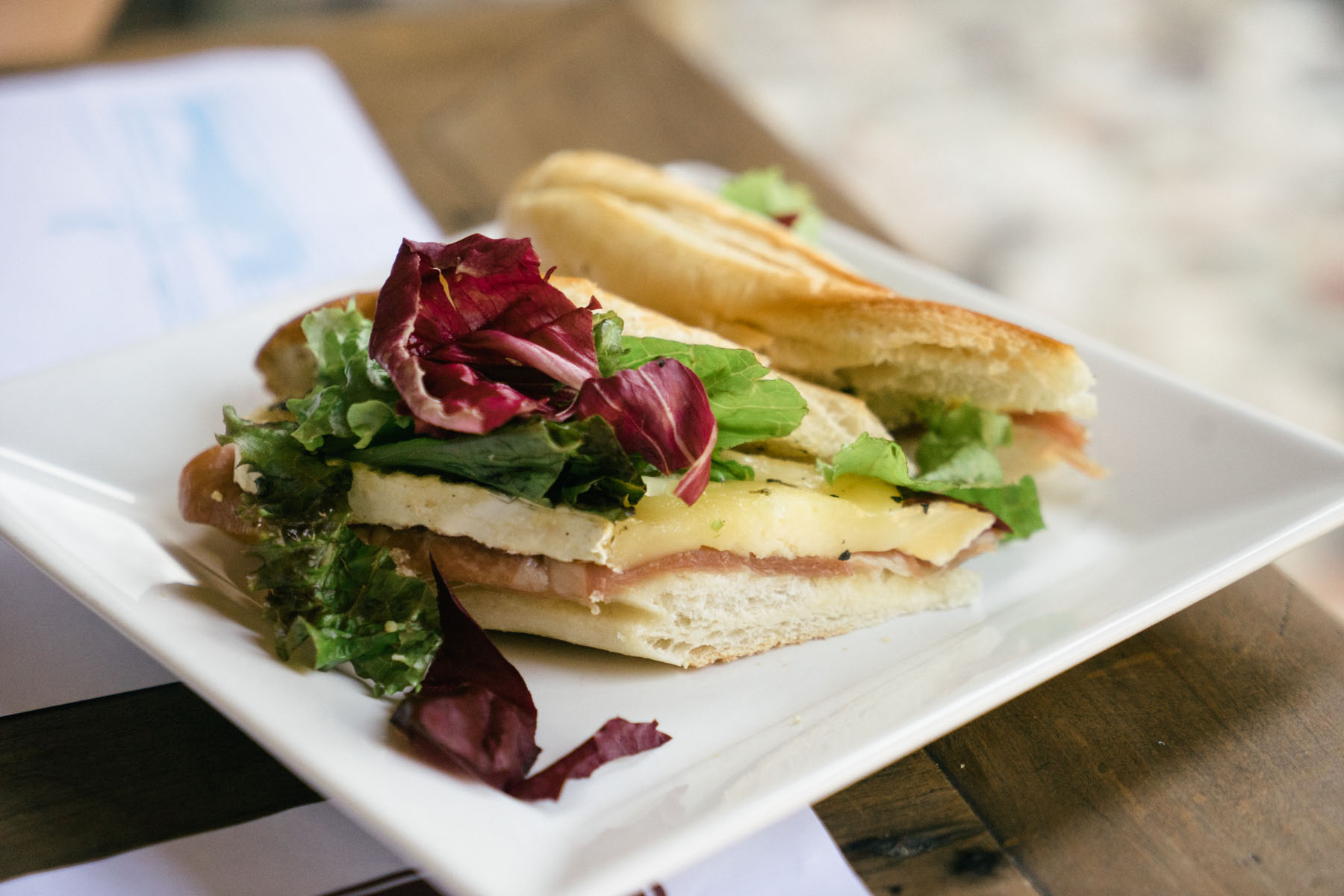 Baguette Parma – brie and parma ham baguette (R$25 or $11 USD).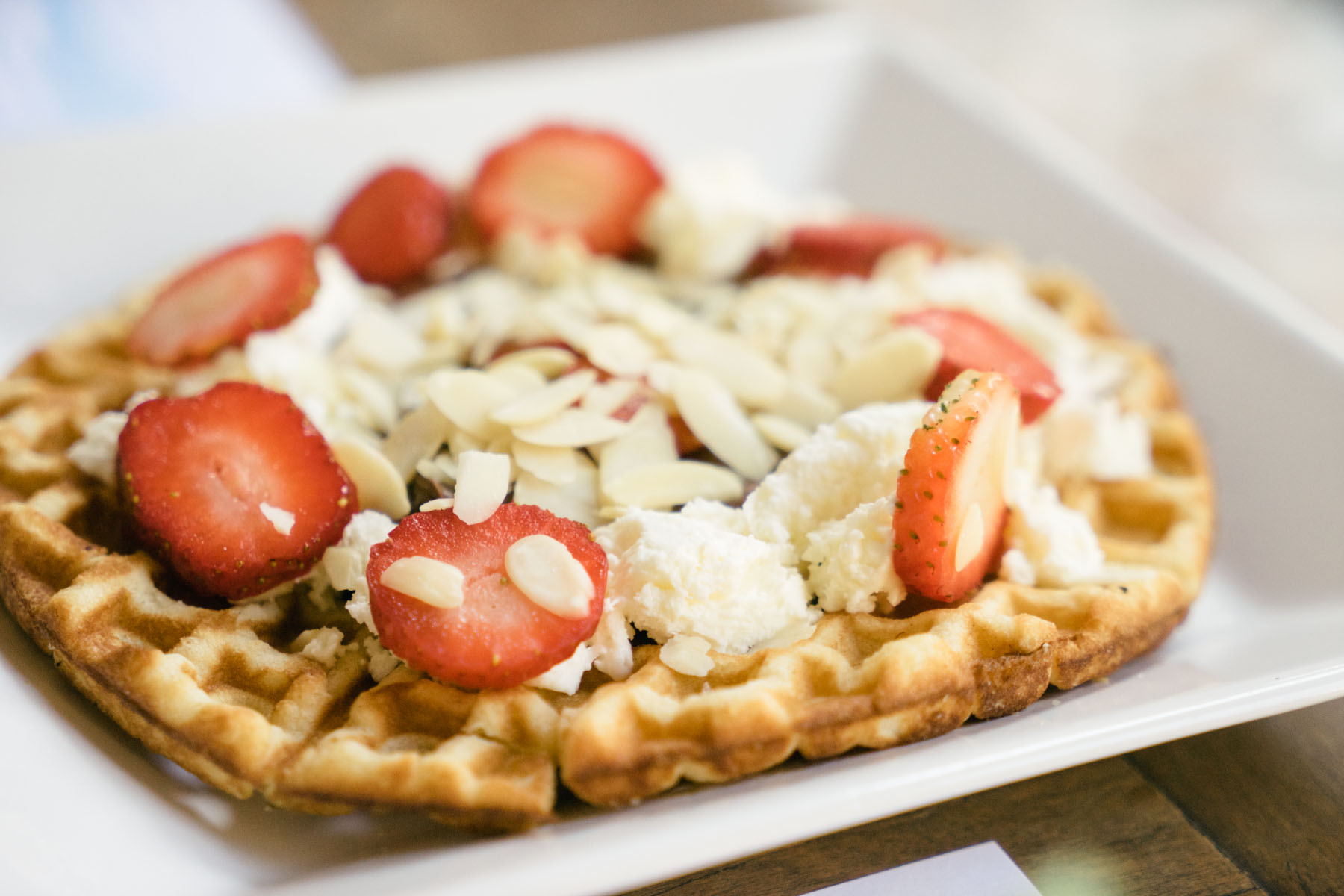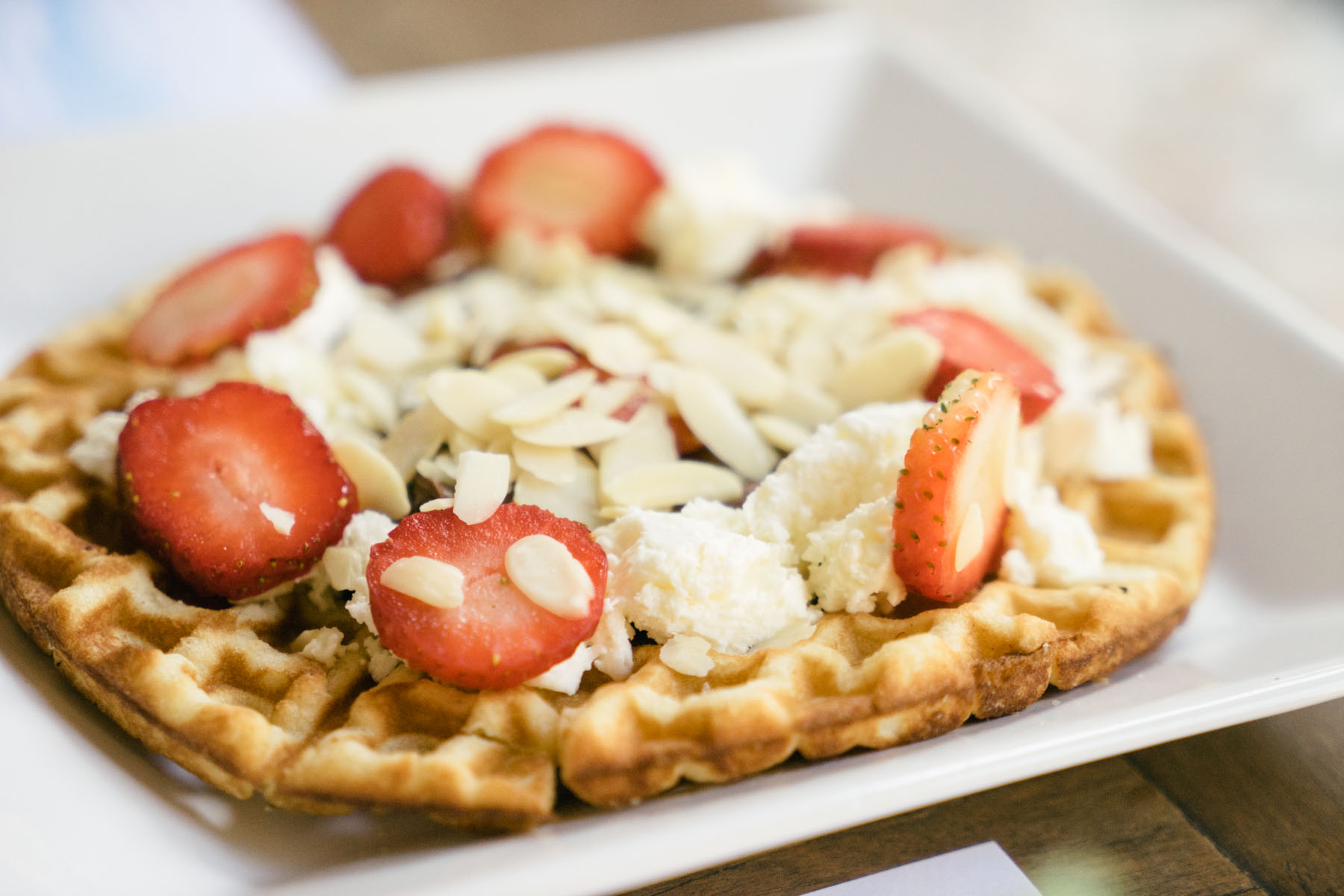 Nutella Waffle (R$26 or $12 USD).
Rua Jardim Botânico, 414 – Jardim Botânico
Rio de Janeiro – RJ, 22461-000, Brazil
Brunch, Dinner, European, Italian, Lunch, Portuguese, Rio de Janeiro, Brasil