POW WOW Hawai'i is an amazing non-profit art event put together every year by our good friend, Jasper Wong and his awesome crew. POW WOW is all about community, bringing together talented artists from all over the world working collectively to to create beautiful art. This year, POW WOW was held from February 9th to 16th at Lana Lane Studios and in the streets of Kaka'ako. During this time people get a chance to witness some of the world's most talented artists creating incredible murals and creative works. Some of the artists include new and close friends including Australian artist MEGGS, Nychos from Austria, world traveler Suitman, Parisan Wu Yue, Kamea Hadar reppin' Hawai'i and more.
We are proud and super stoked to announce that this year, That Food Cray and Fresh Café have teamed up creating a t-shirt, tote bag and a special collaborative menu in hopes of raising funds for POW WOW Hawai'i. Fresh is a dope café in Honolulu's Kaka'ako district brewing awesome coffee made with 100% Kona coffee beans and homemade delicious sandwiches, salads, and tasty baked goods. You may have heard or read about Fresh Café via Hypebeast Eats, where owner and good friend, Tiffany Tanaka, shared a very visually appealing recipe on how to make an Açaí Bowl (you have to see this). Fresh Café is also attached to Loft In Space, where POW WOW Hawai'i 2012 was held.
The SO FRESH, SO CRAY !!! menu consists of four specials which will be available for 1 week from Feb 16th to 26th including the Grilled Cheese Cray Sandwich, Poi Malasada Gelato Sandwich, Haupia Açaí Bowl and Yue Smoothie! The Fresh Cafe x That Food Cray POW WOW t-shirt illustrated by Sophia Chang will also be available for sale with all proceeds going towards POW WOW. Be sure to check us out if you're in the Honolulu!
Big thanks to Brandon Shigeta for the dope photos !!!

Grilled Cheese Cray !!!
Crayfish. Lobster. Crab. Garlic. Croissant.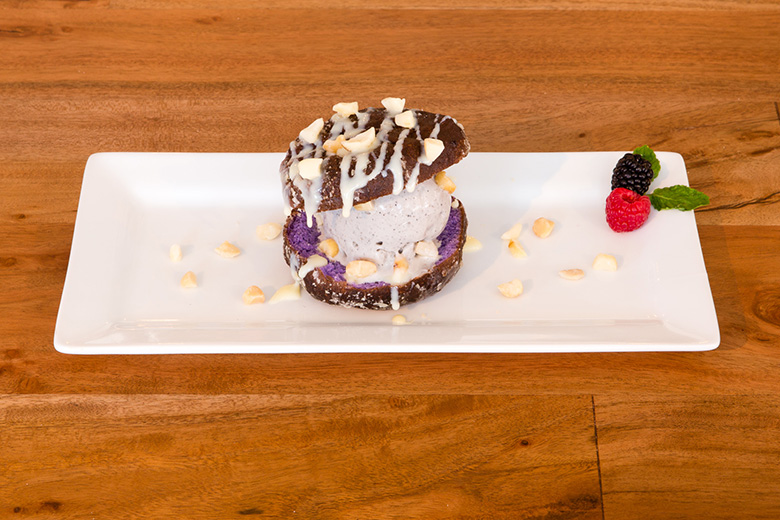 Poi Malasada Gelato Sandwich.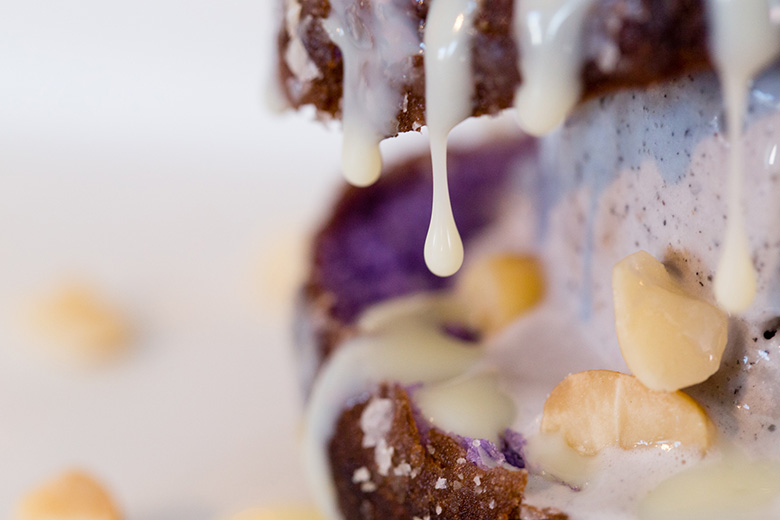 Poi Malasada. Gelato (Black Sesame, Kulolo, Chocolate Haupia or Vanilla). Condensed Milk. Macadamia Nuts.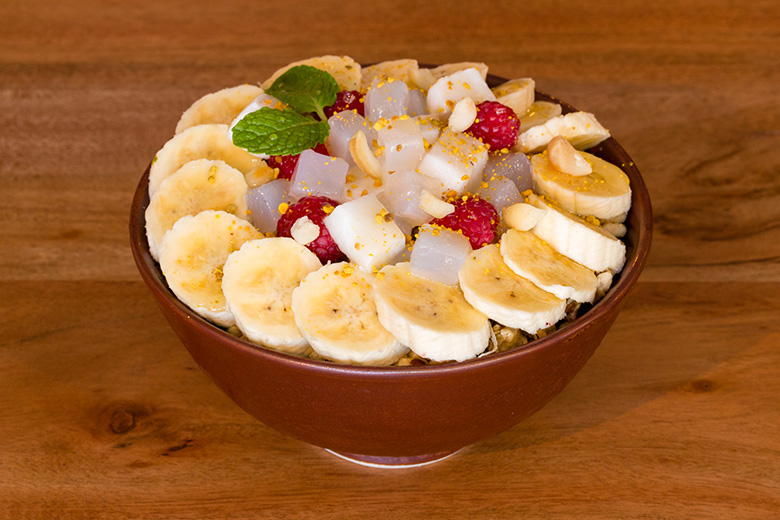 Haupia Açaí Bowl.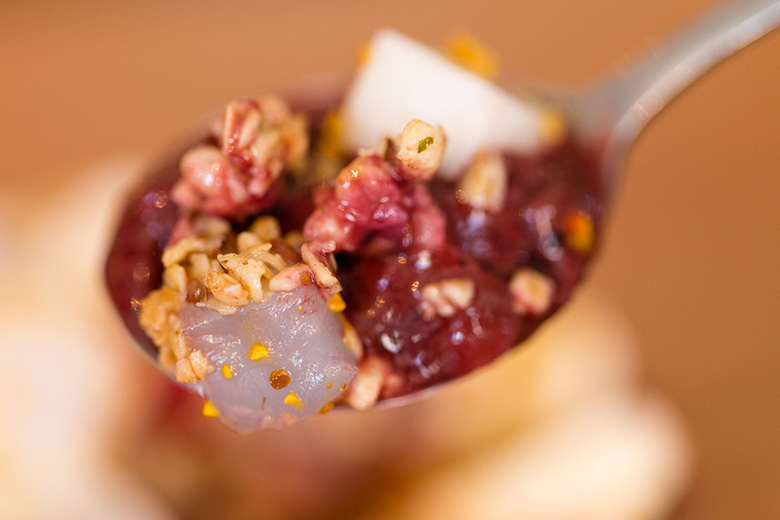 Açaí. Haupia Pudding. Nata de Coco. Coconut Milk. Banana. Raspberries. Blackberries.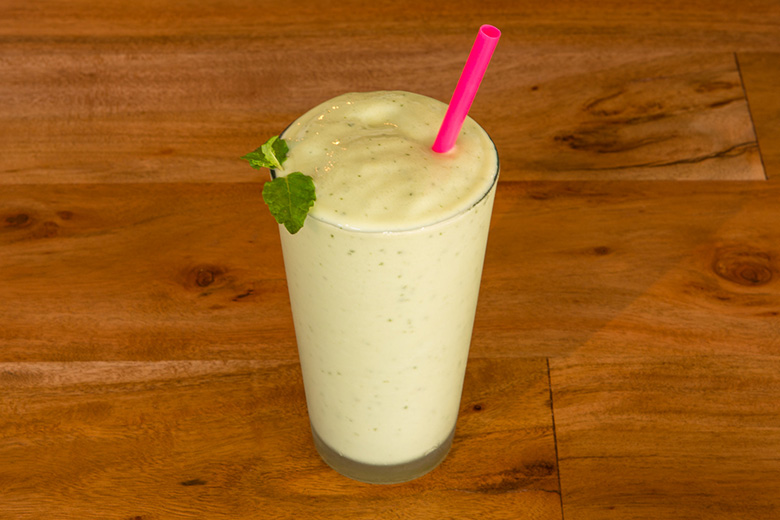 Yue Smoothie.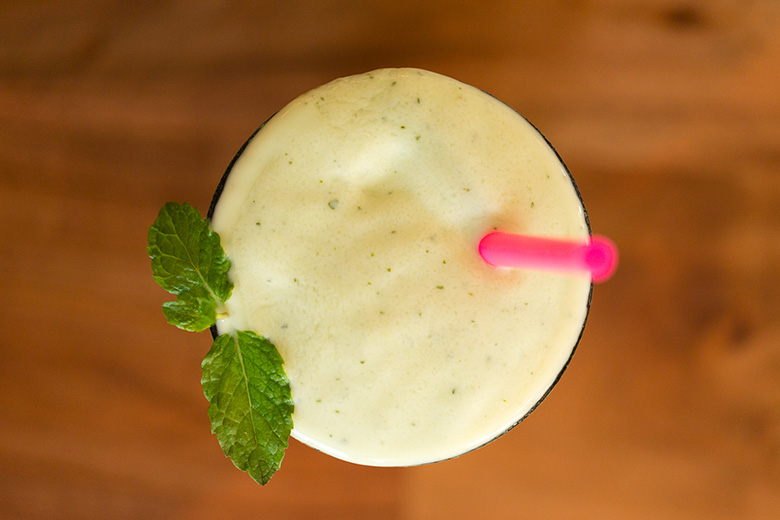 Co-created with Wu Yue. Avocado. Milk. Mint.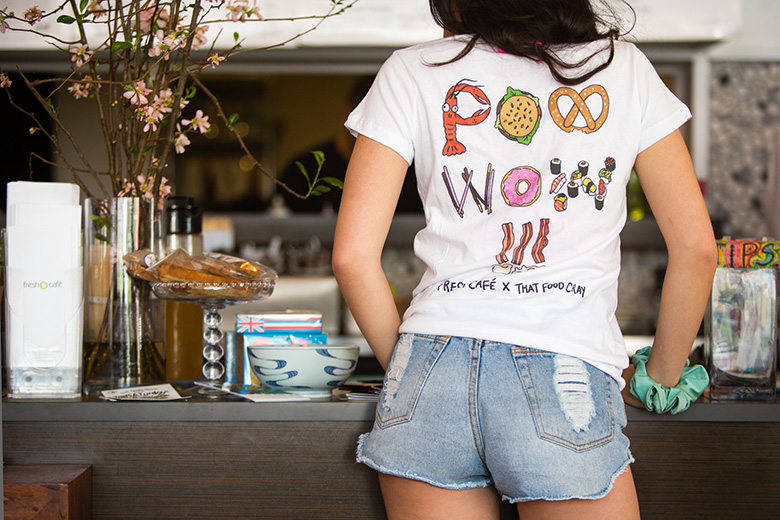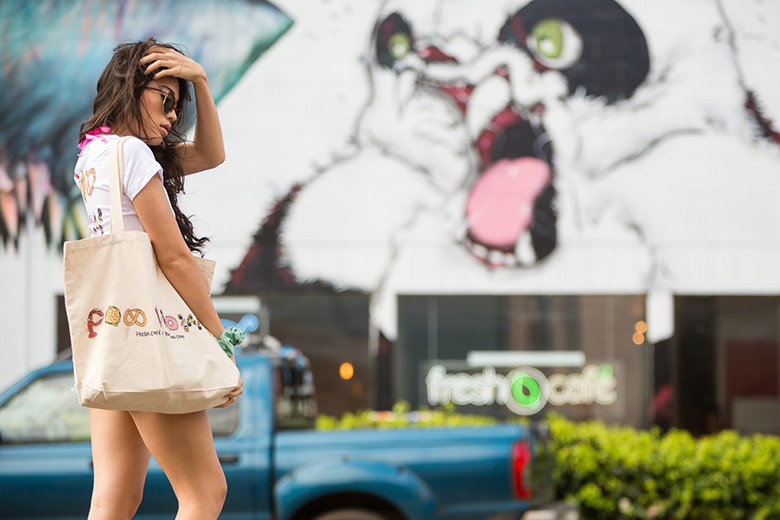 American, Brunch, Dessert, Dinner, Hawaiian, Honolulu, USA, Lunch, North American, Vietnamese