Paris Cray !!! The Oldest Confectionary Store in Paris À la Mère de Famille
The Lowdown
Restaurant Name: À la Mère de Famille
Cuisine: Confectionary / Chocolatier
Average Price per Person: N/A
Location: Paris, France (see map below for details)
Recommendations: Le Négus de Nevers, Chocolate, Chocobat, and Macarons

Ratings (out of 5)
Taste: 5
Creativity/Authenticity: 5
Atmosphere: 5
Service: 5
Bang for Buck: 4.5

Crayscale !!!
I have an uncontrollable sweet tooth. It's so bad, I've had to get up twice to grab some chocolate since I started writing this post. That being said, one of my favorite spots in Paris happens to be a candy shop. Introduced to me by Julienne of Fricote, À la Mère de Famille is Paris's oldest confectionary shop and has been around for over 250 years. Over the years, À la Mère de Famille has expanded with several locations throughout the city, but the OG location still stands and is definitely worth visiting.
Walking into the store makes you feel like you've stepped into a time machine. I literally felt like a kid in a candy shop. The space is incredibly nostalgic decked out with tiled floors, vintage pendant lights, old school display cases, the best window display and confectionaries everywhere! The store sells a plethora chocolates, candy, marshmallows, toffee, candied chestnuts, macarons, and more. The chocolate counter is a must, filled with every type of chocolate you could possibly think of. You cannot leave without picking up a tin of Le Négus de Nevers! These things are essentially filled with caramel and chocolate coated with a hard caramelized candy shell. SO GOOD!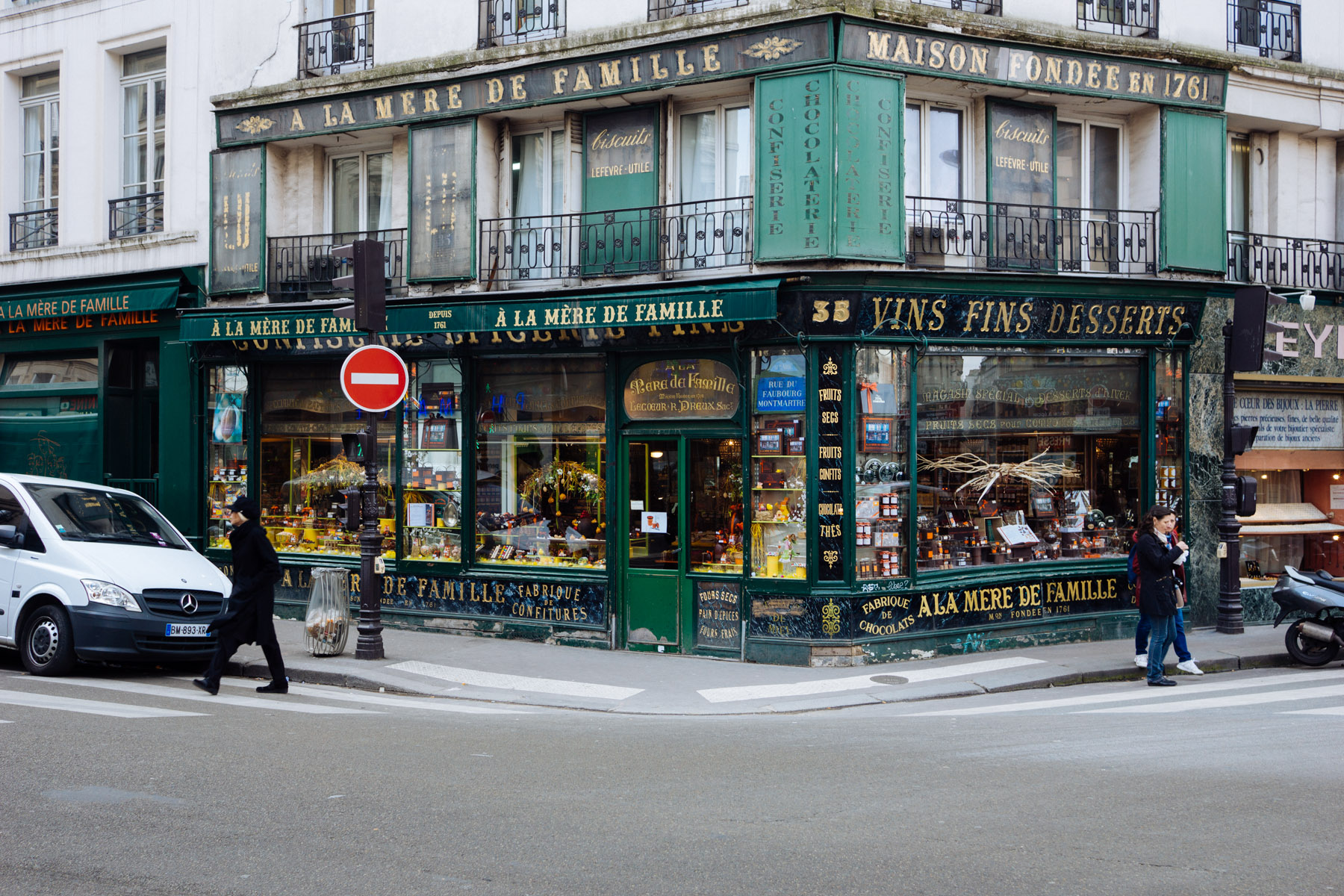 This is the original location.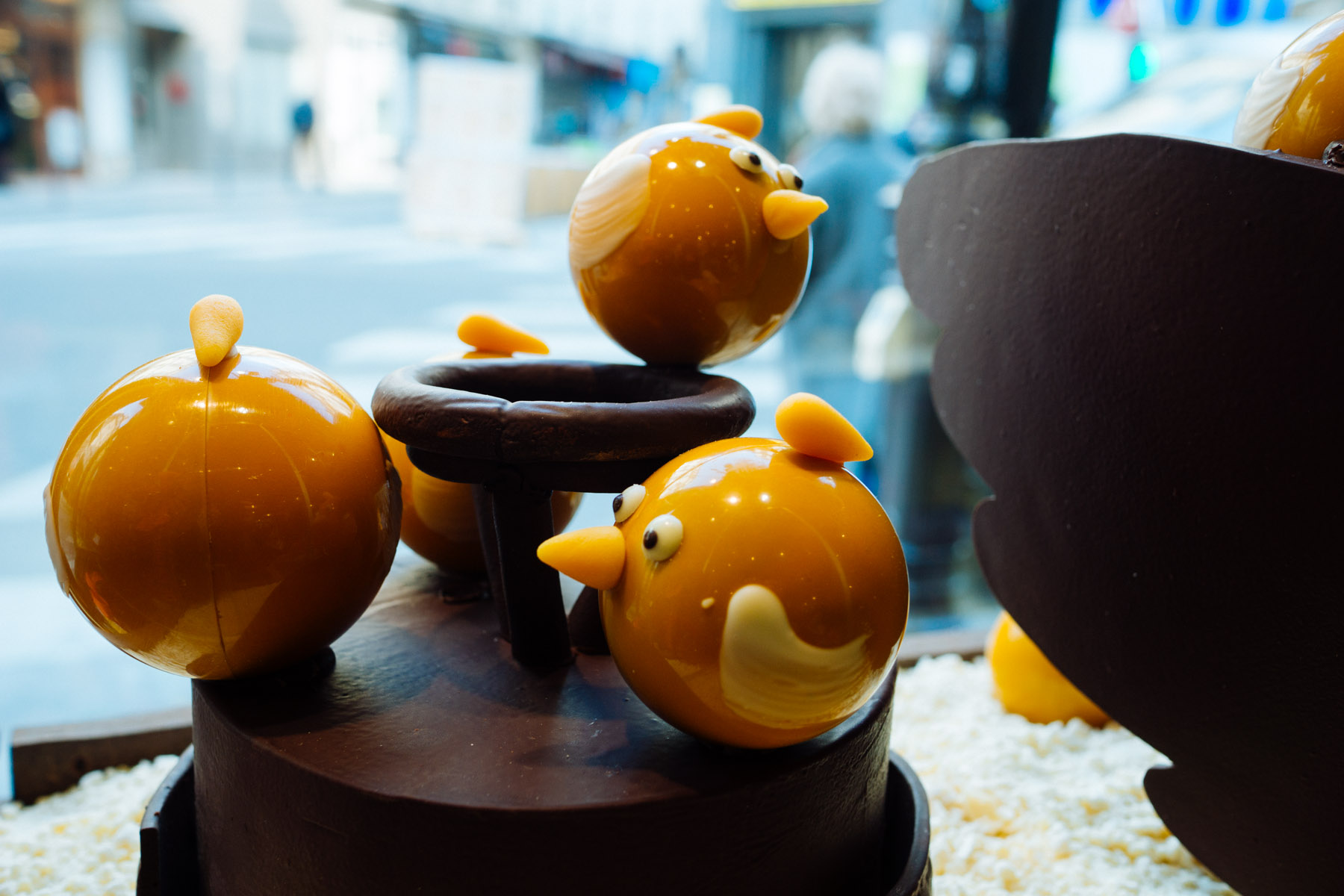 À la Mère de Famille is famous for having the most insane window displays.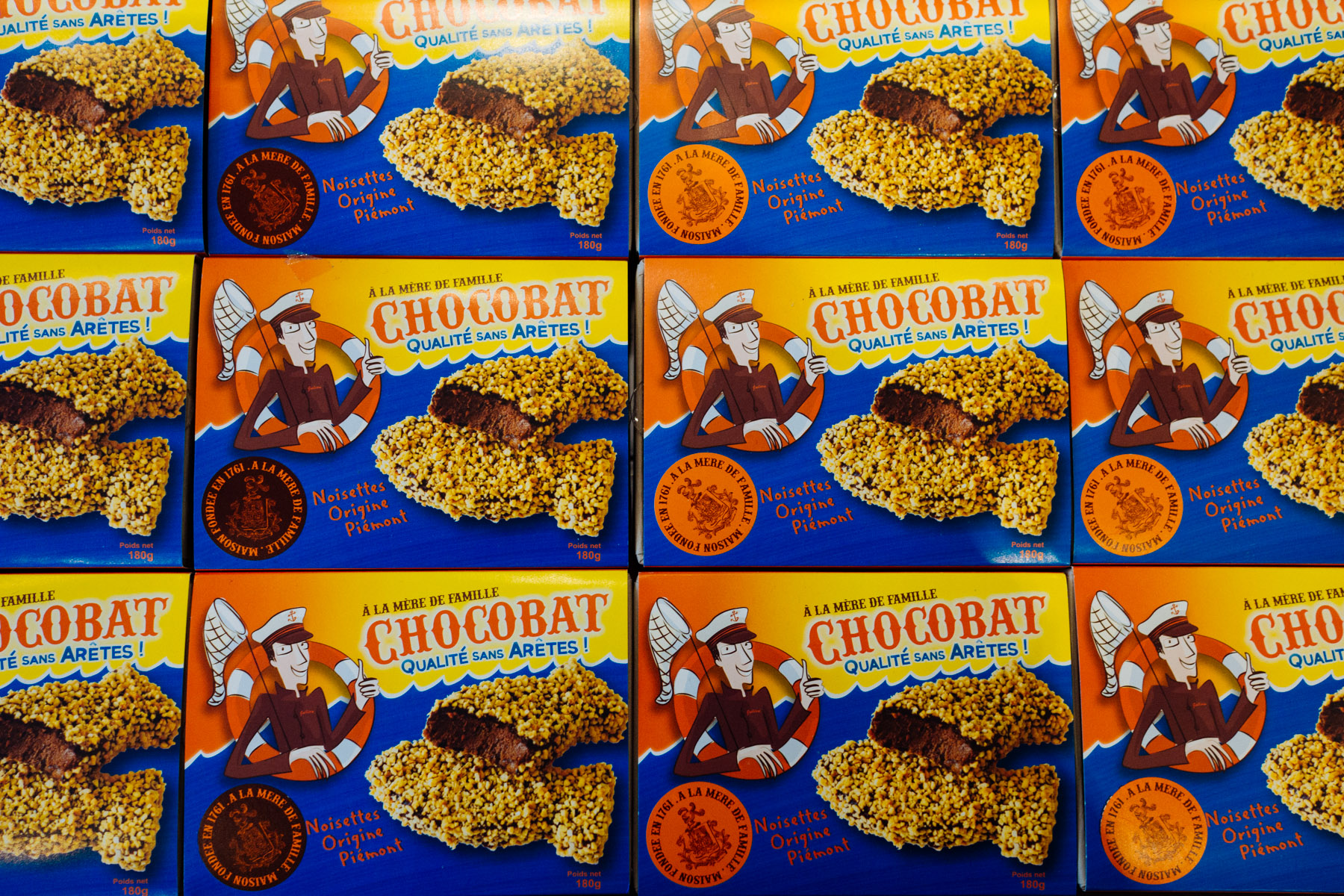 LOVE these!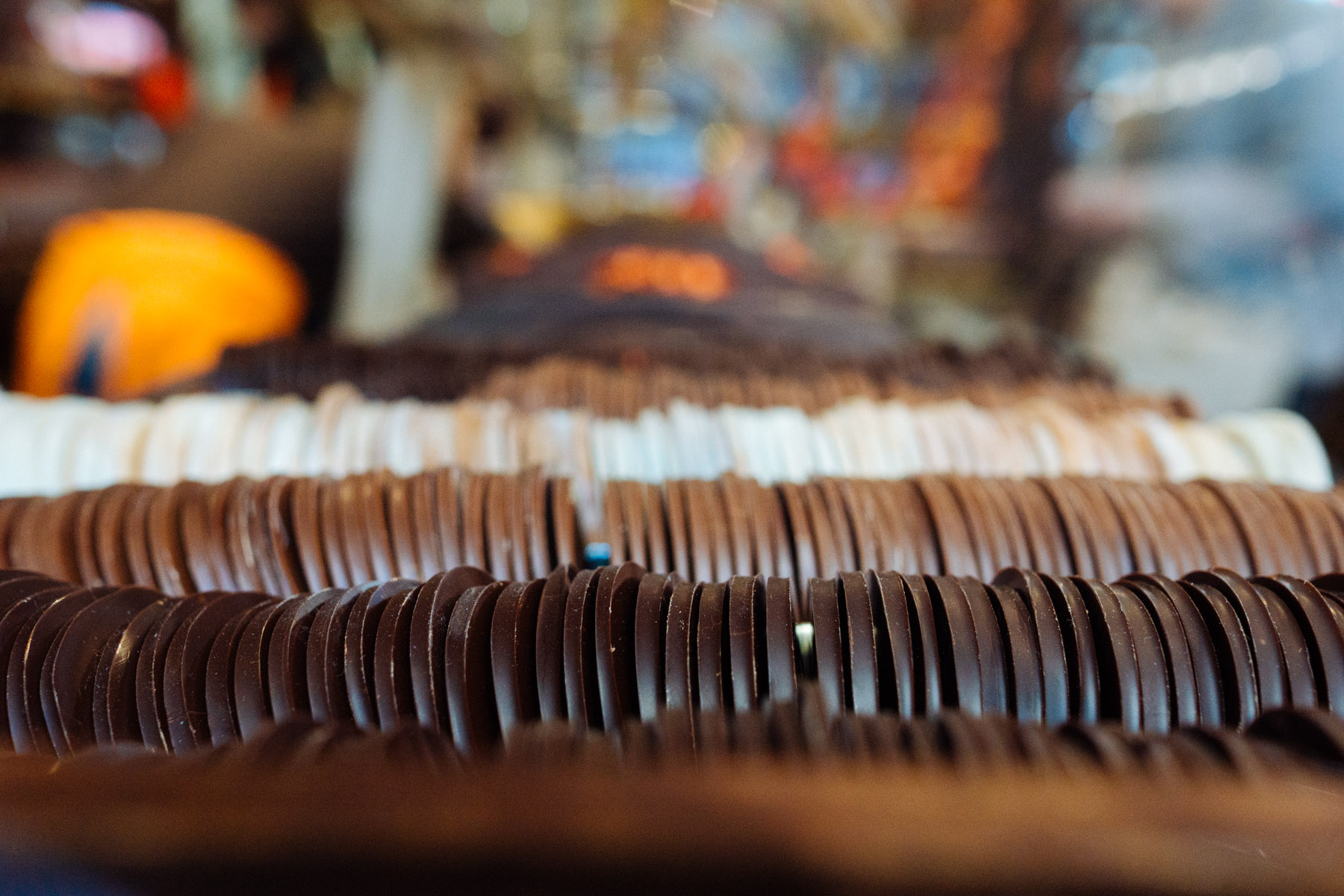 Grab a few stacks of these chocolate medallions as well!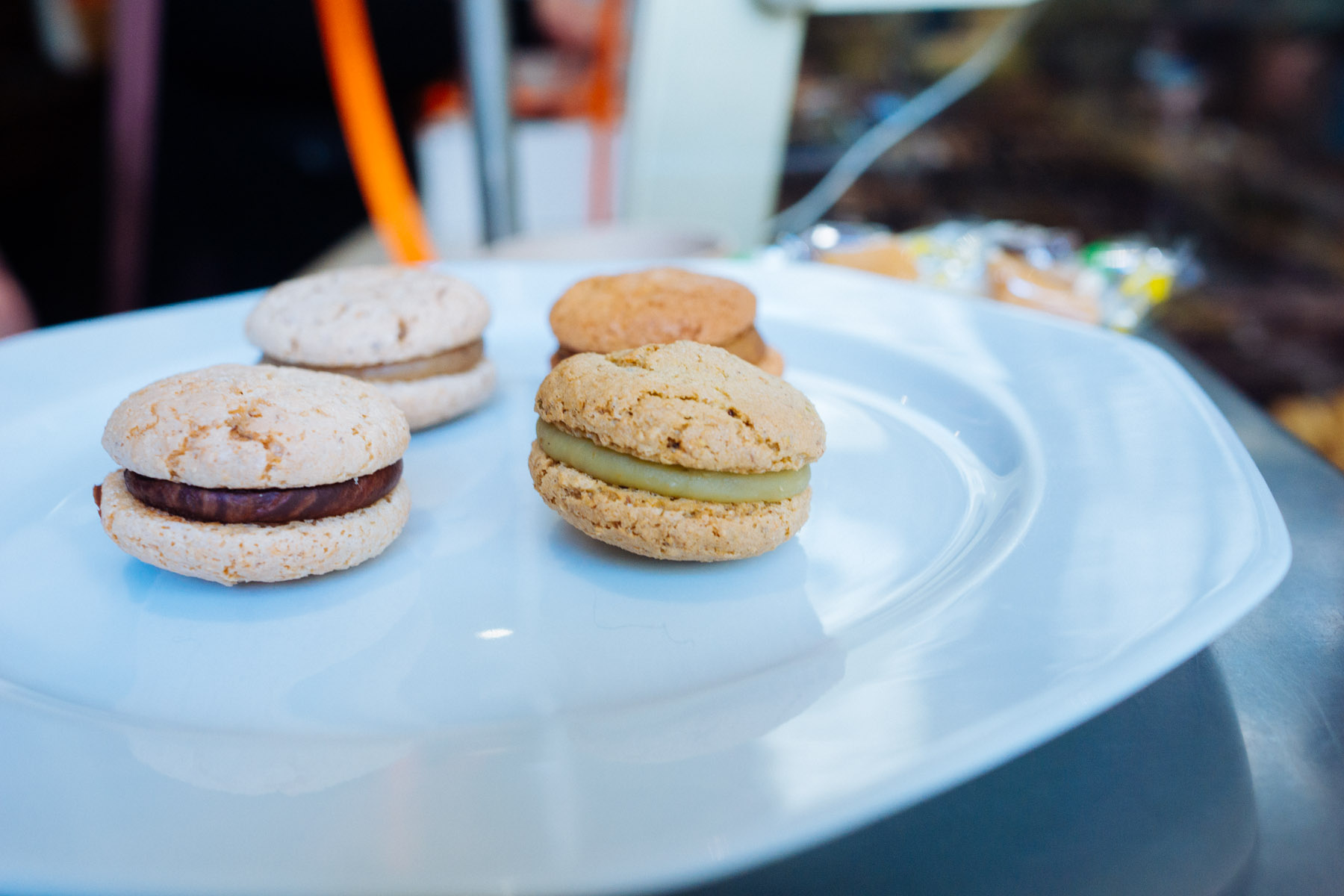 The macarons are so effing good. They're extremely chewy with a sweet creamy filling.

À la mère de famille
35 Rue du Faubourg Montmartre
75009 Paris
w: lameredefamille.com
p: +33 1 47 70 83 69
Dessert, European, French, Paris, France