Paris Cray !!! Michalak TakeAway & Masterclass
The Lowdown
Restaurant Name: Michalak Masterclass & Take Away
Cuisine: French Pastry
Average Price per Person: €10 to 15 EUR or $12 to 18 USD
Location: Paris, France (see map below for details)
Recommendations: Cosmic Puddings, Brownie, and Fantastik Cakes

Ratings (out of 5)
Taste: 4.5
Creativity/Authenticity: 4.5
Atmosphere: 4
Service: 4.5
Bang for Buck: 4

Crayscale !!!
For those who often crave dessert, there are only few places in the world that could satisfy the largest of sweet tooths. Enter Paris. One doesn't need to go far nor look too hard for a diverse array of pastries, cakes, macarons and other confectionaries that in many ways began their humble beginnings in the culinary capital of the world. While many will recognize the international names that have made their way out of France and into various big markets globally, there is a continual injection of new and fresh talent into the mix. Christophe Michalak poured his heart and soul into launching Michalak TakeAway & Masterclass, a self-funded venture that features a combination of baking school and a takeaway for all his tasty confectionaries.
We arrived on the tip of our good friend Julien of Fricote Magazine who had nothing but praise for the delicious desserts we were to sample. It was still early as scheduling meant that dessert was to be eaten for breakfast. NFG though as we plowed our way through a selection of Michalak favorites as well as some innovative goodies. If you're looking for info on cooking classes or a bio on Michalak himself, check out his website which may require you to brush up on those high school French skills.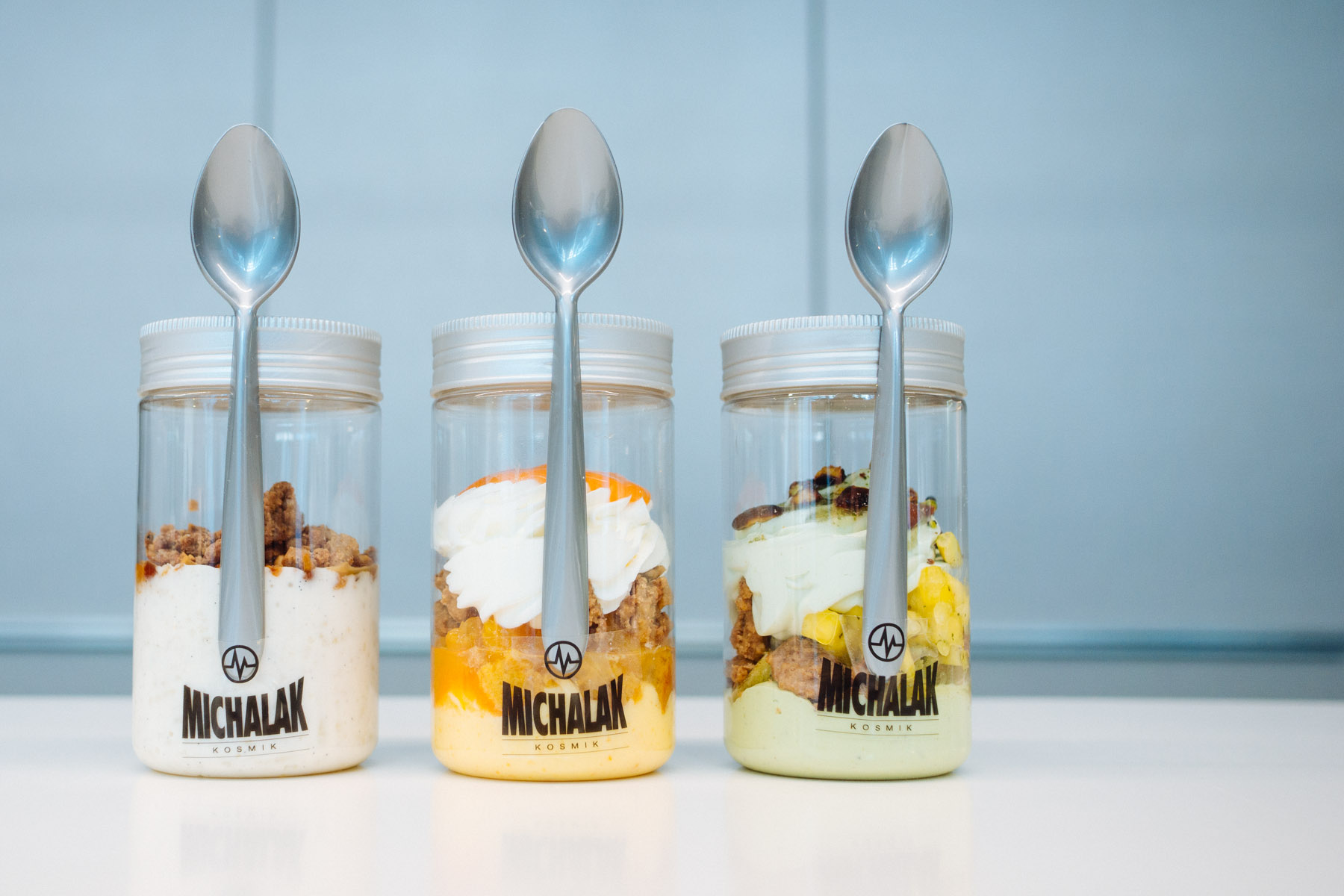 Kosmik (€6,80 EUR or $8.32 USD). Kosmiks are seasonal creations that combine the simplicity of ingredients in a convenient form. It's not hard to take away one of these and cap off a nice lunch in the park by cracking one open. On this particular occasion we saw rice pudding topped with a crumble.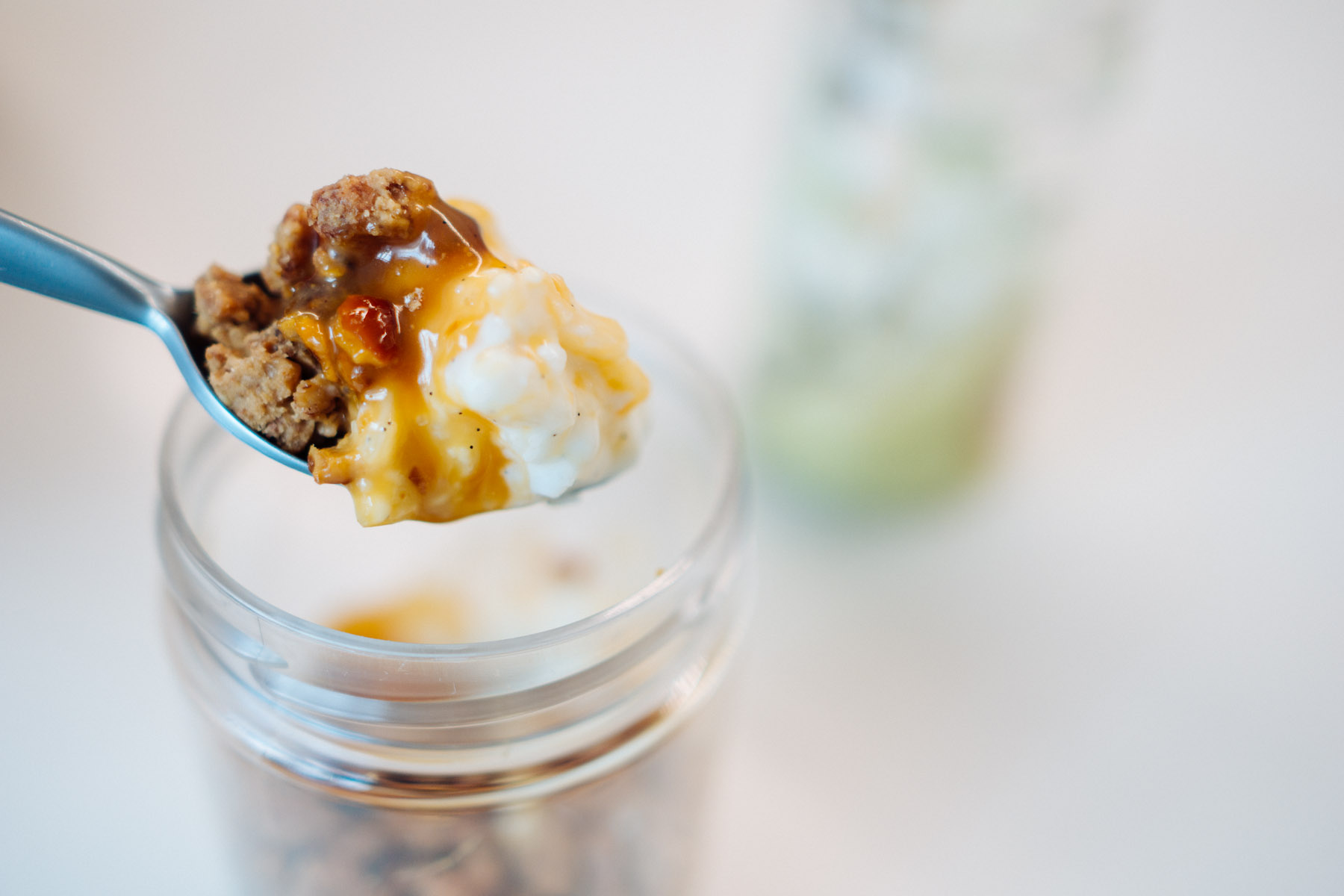 Without being overly sweet, this was a perfect way to ease into a day of eating.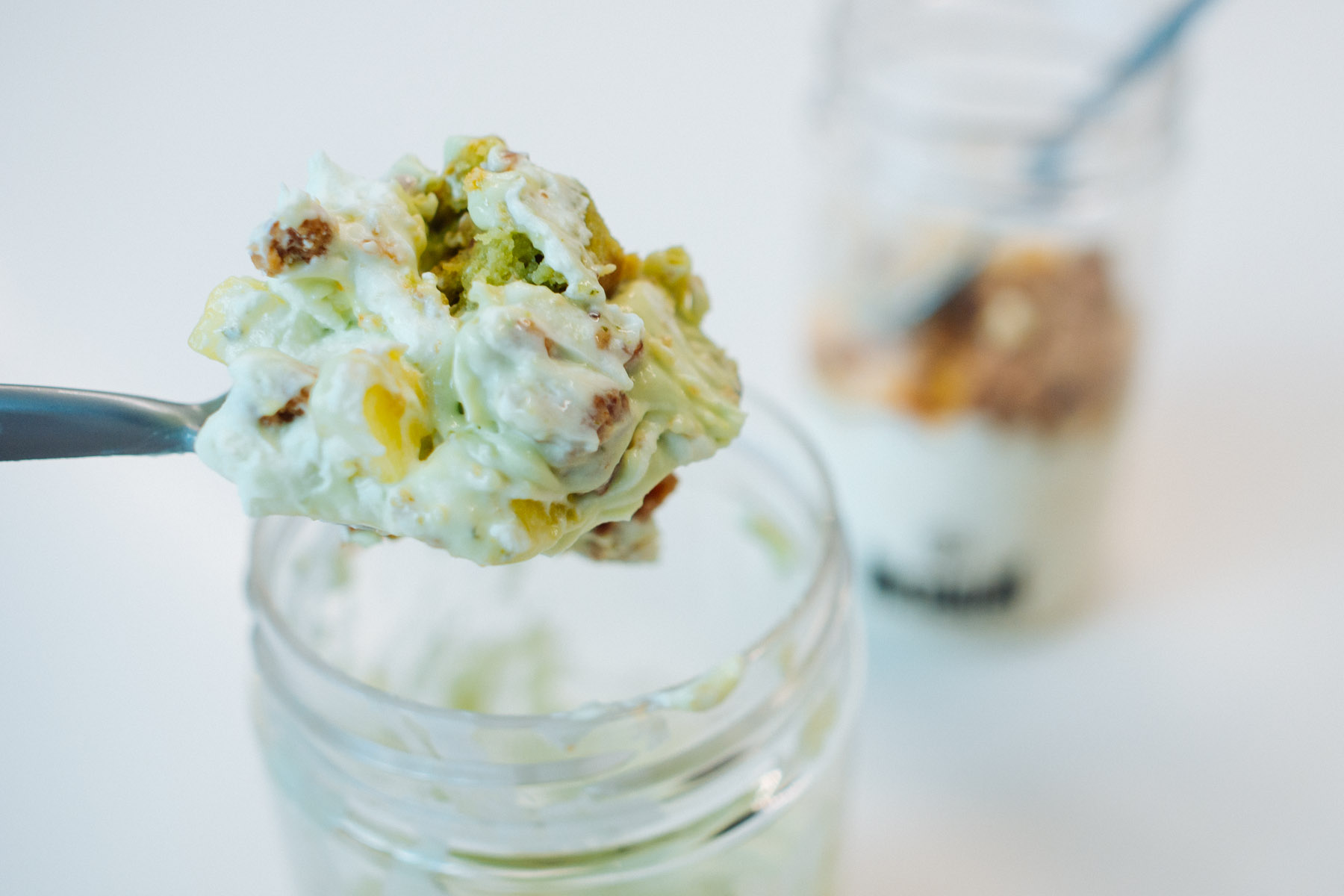 Here's a look at the pistachio version.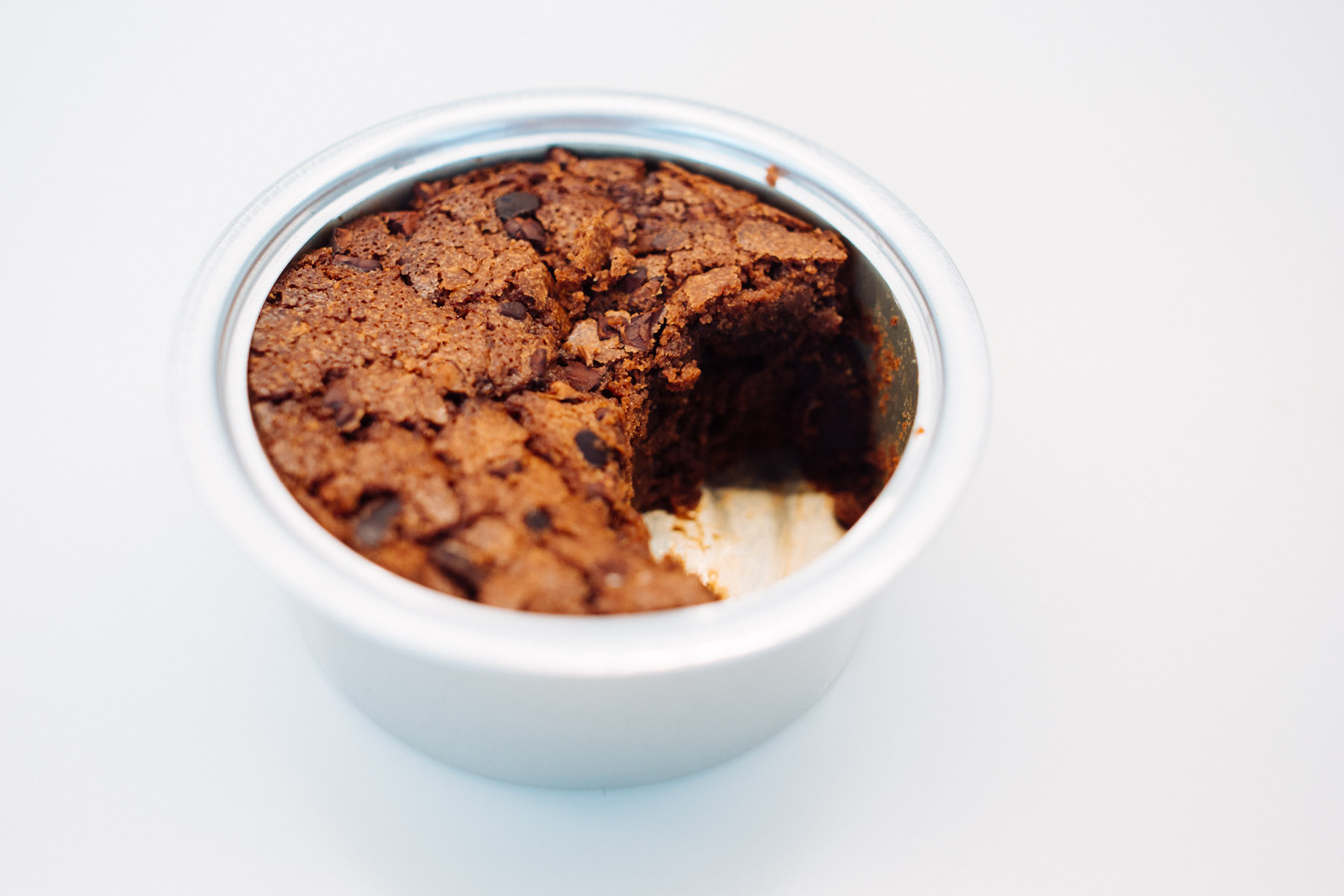 Chocolat Qui Klak (€5 EUR or $6.11 USD). Think one of the best brownies ever, but once again in a convenient form factor you can take away, toss in your back and still crack open without any worry of it being a destroyed mess.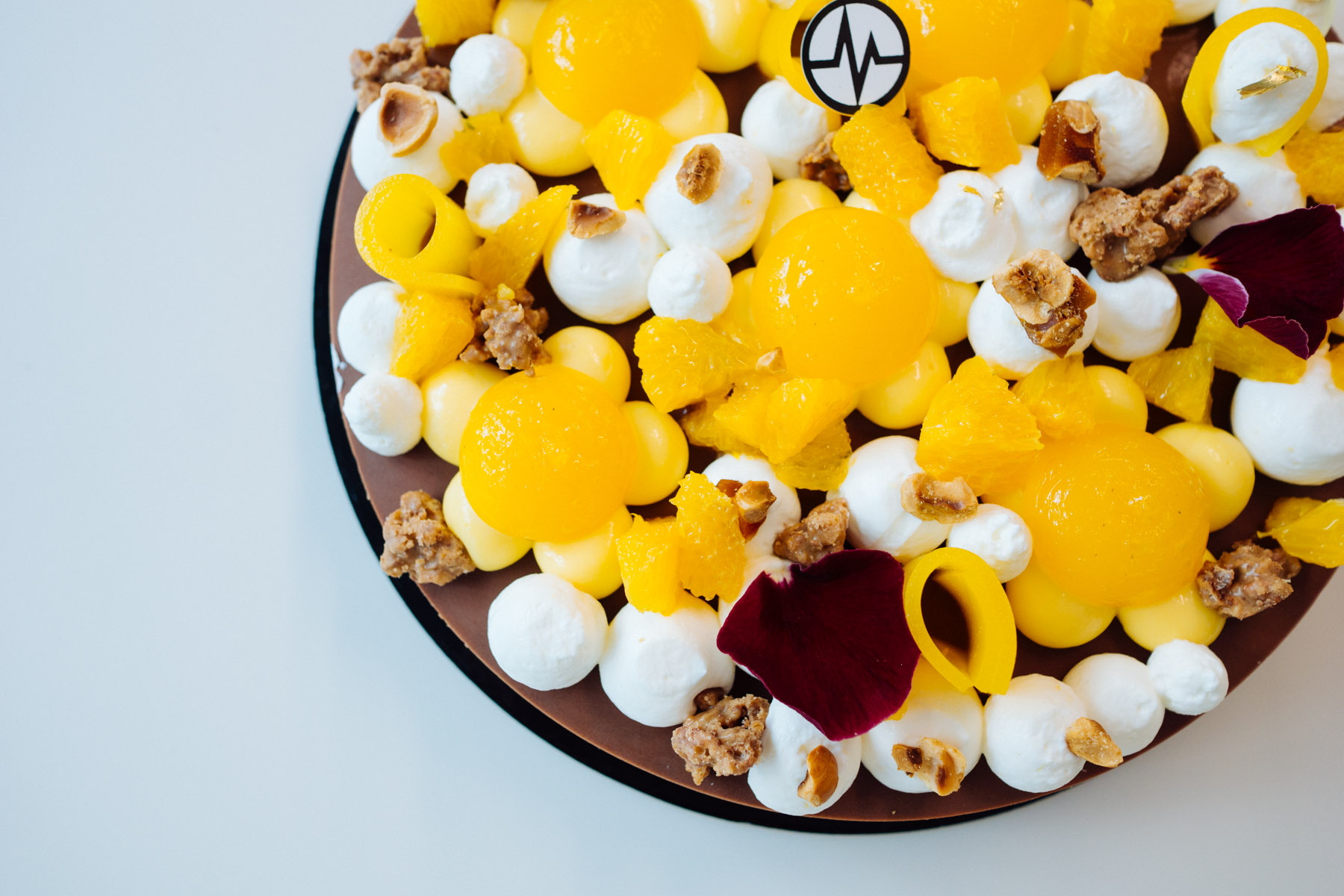 Fantastik "orange-passion" ( €35 or $42.80 USD). The Fantastik is exactly that, a fantastically innovative creation that combines the best of pie and cake concepts with a nice crunchy bit. Just like a lot of the other daily goods, the Fantastik rotates on the regular as well.

60 Rue du Faubourg Poissonnière
75010 Paris 10
p: +33 1 42 46 10 45
Dessert, European, French, Paris, France