Paris Cray !!! La Pointe du Grouin Restaurant
The Lowdown
Restaurant Name: La Pointe du Grouin
Cuisine: French
Average Price per Person: €5 to 20 EUR or $6 to 25 USD
Location: Paris, France (see map below for details)
Recommendations: L'œuf de la Mort, Pork Nose Meatloaf, and Galette Saucisse Breizh

Ratings (out of 5)
Taste: 4
Creativity/Authenticity: 4.5
Atmosphere: 4
Service: 3
Bang for Buck: 5

Crayscale !!!
If you're looking to go HAM on ham in Paris, La Pointe du Grouin has got your back. The restaurant's name stems from a section of rocky headlands along the coast in Brittany, France called "La Pointe du Grouin," which is actually where most of the inspiration for the restaurant's food comes from. How does ham play into all this? Well the word "groin" translates to "pig's snout" in French, and "grouin" is an alternative spelling for the word which would also explain the restaurant's logo of a pig with a massive snout. Run by Thierry Breton, La Pointe du Grouin is nestled between two of his other ventures on the Rue Belzunce, Chez Michel and Chez Casimir.
La Pointe du Grouin has been kickin' it since 1995, but if you were to walk into the restaurant, you would think this place has been untouched for much longer. Decked out in kitschy decor with random trinkets, mismatched furniture, and things you would either find at a garage sale or your hoarding grandmother's house, it almost feels like you've walked through a time machine. La Pointe du Grouin even goes as far as forcing customers to exchange their Euros into "groins" which is La Pointe du Grouin's own form of currency (one groin = one euro). Most would argue it's unnecessary and redundant, but some would say, fits La Pointe du Grouin's unique character.
The restaurant is known for serving simple and affordable authentic French food and a ton of delicious meats including terrine, duck, fish, black pudding, andouille, sausages, and more. Most often found through word of mouth, this inconspicuous wine bar and restaurant has sustained a long line of die hard customers over the years while constantly gaining new ones who either get it or they don't. The menu is broken down into a variety of sandwiches made from freshly baked house-made bread, hors d'oeuvres, charcuterie, cheese, and desserts. This place is definitely worth checking out, especially if you're into pork and eggs. The galette saucisse and L'œuf de la Mort which translates to "The Egg of Death" are both to die for!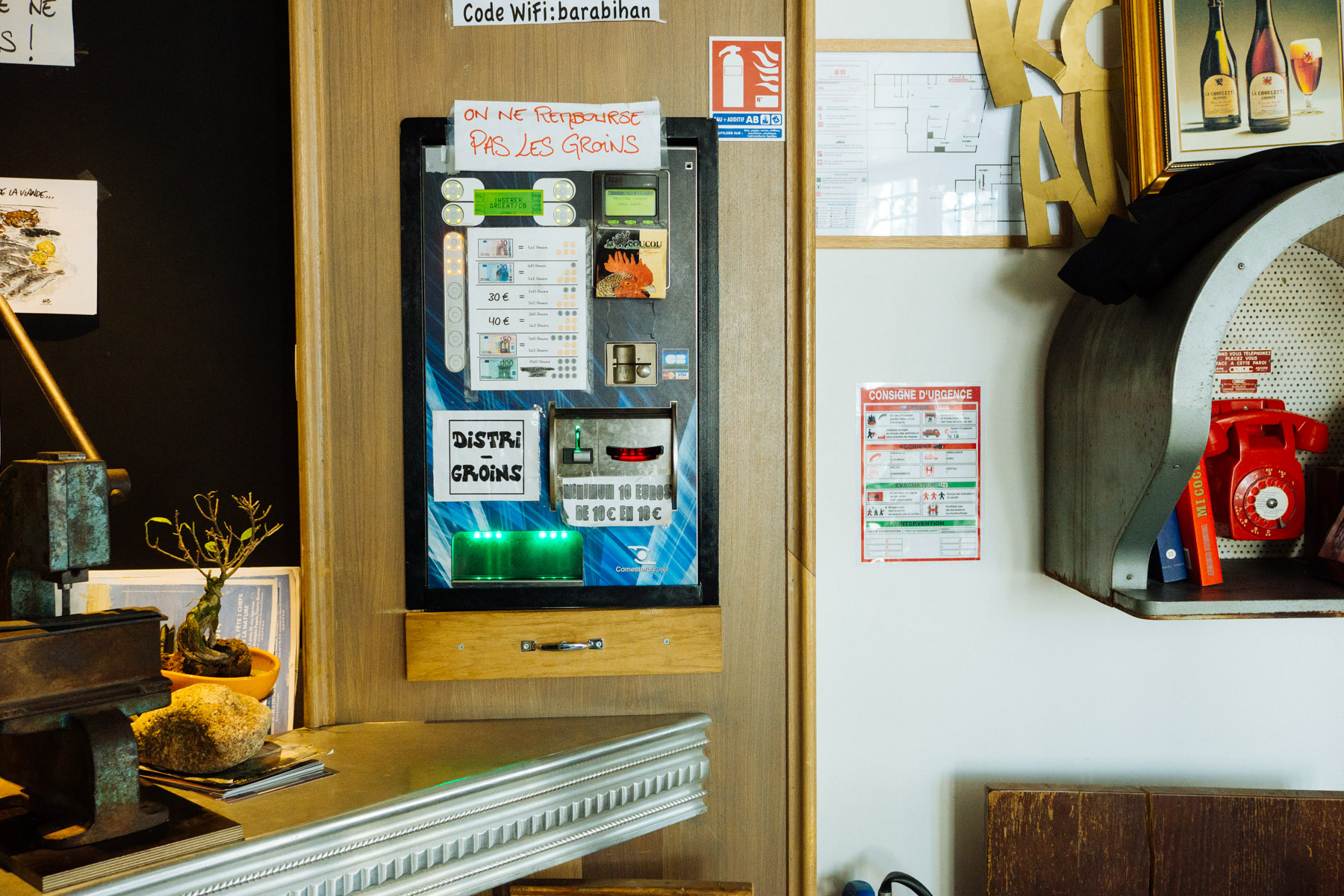 This is the Groin exchanging machine!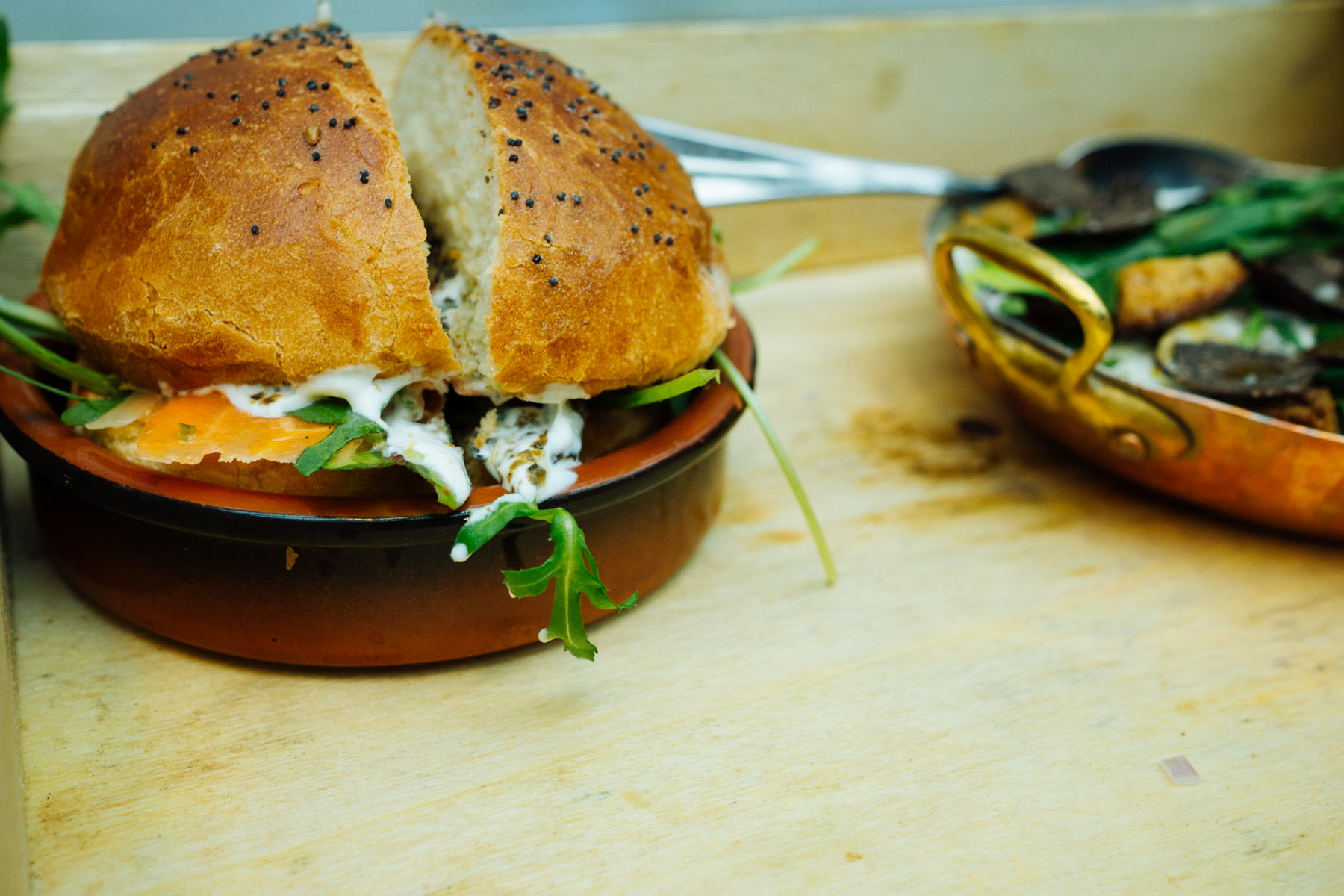 Bara Saumon Fumé au Fournil, Salade Mélangée, tapanade (€4 or $4.90 USD). This sandwich was delicious made with smoked salmon, mixed greens and tapanade made of finely chopped olives, capers, anchovies and olive oil.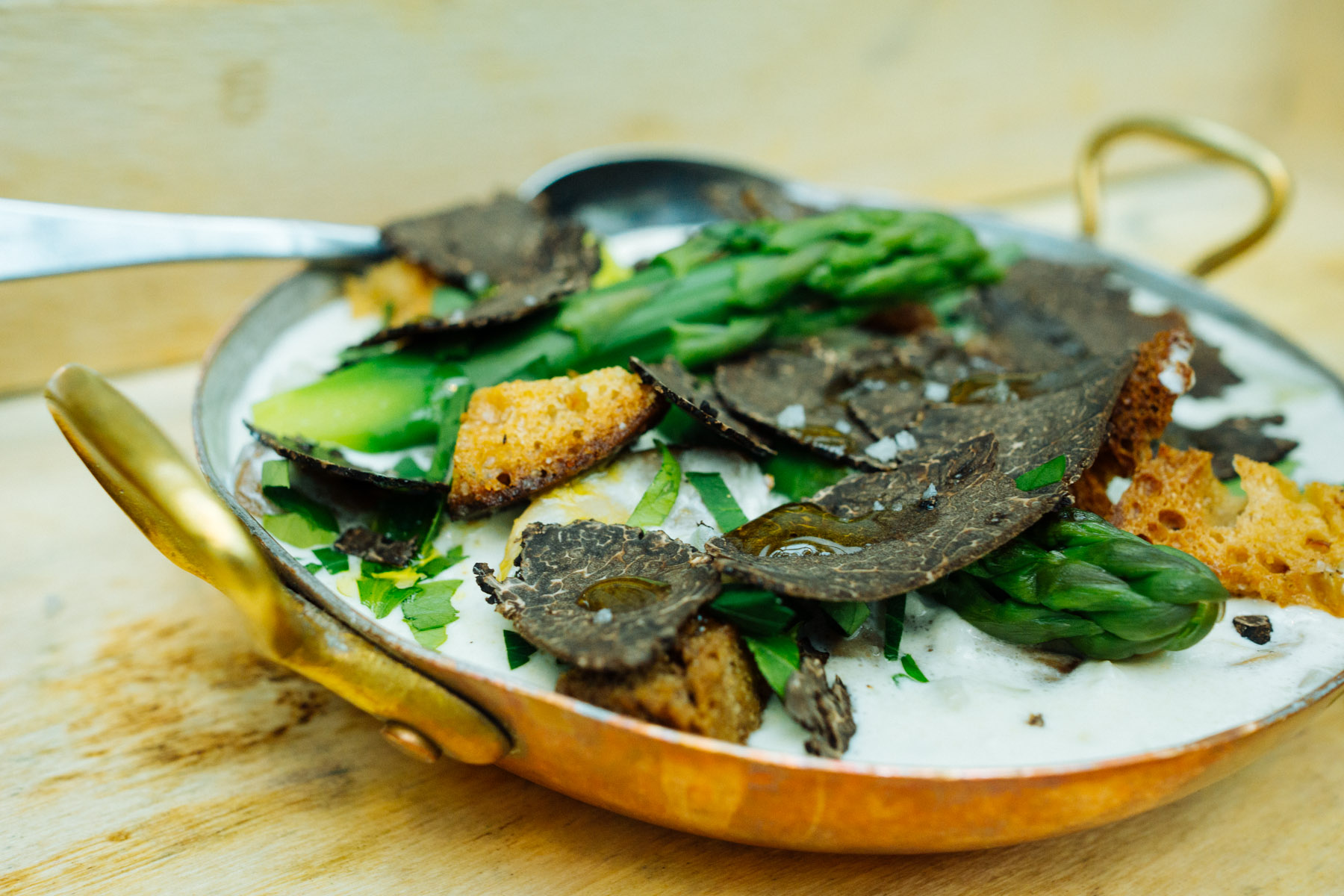 L'œuf de la Mortaux Asperges (€14 or $17 USD). This was my favorite, literally meaning "The Egg of Death" in French, consisting of a poached egg, truffles, and asparagus in an amazing cream sauce. This dish was crack and if I lived in Paris, I'd be eating it on the regular, hence the name of this dish.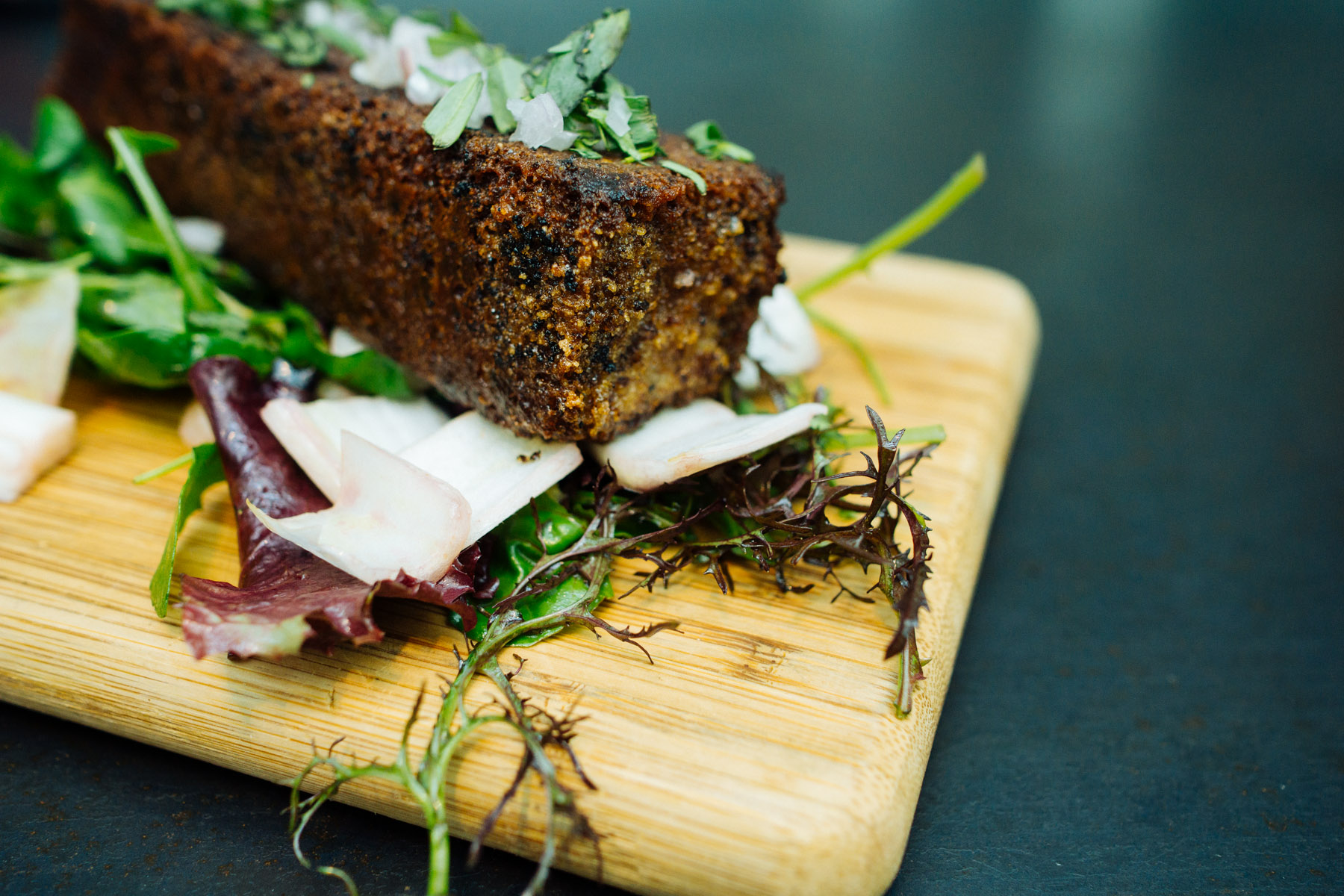 I don't think this is on the menu, but it's essentially meatloaf made of pigs' nose. Sounds strange, but it was actually super delicious and had an interesting texture.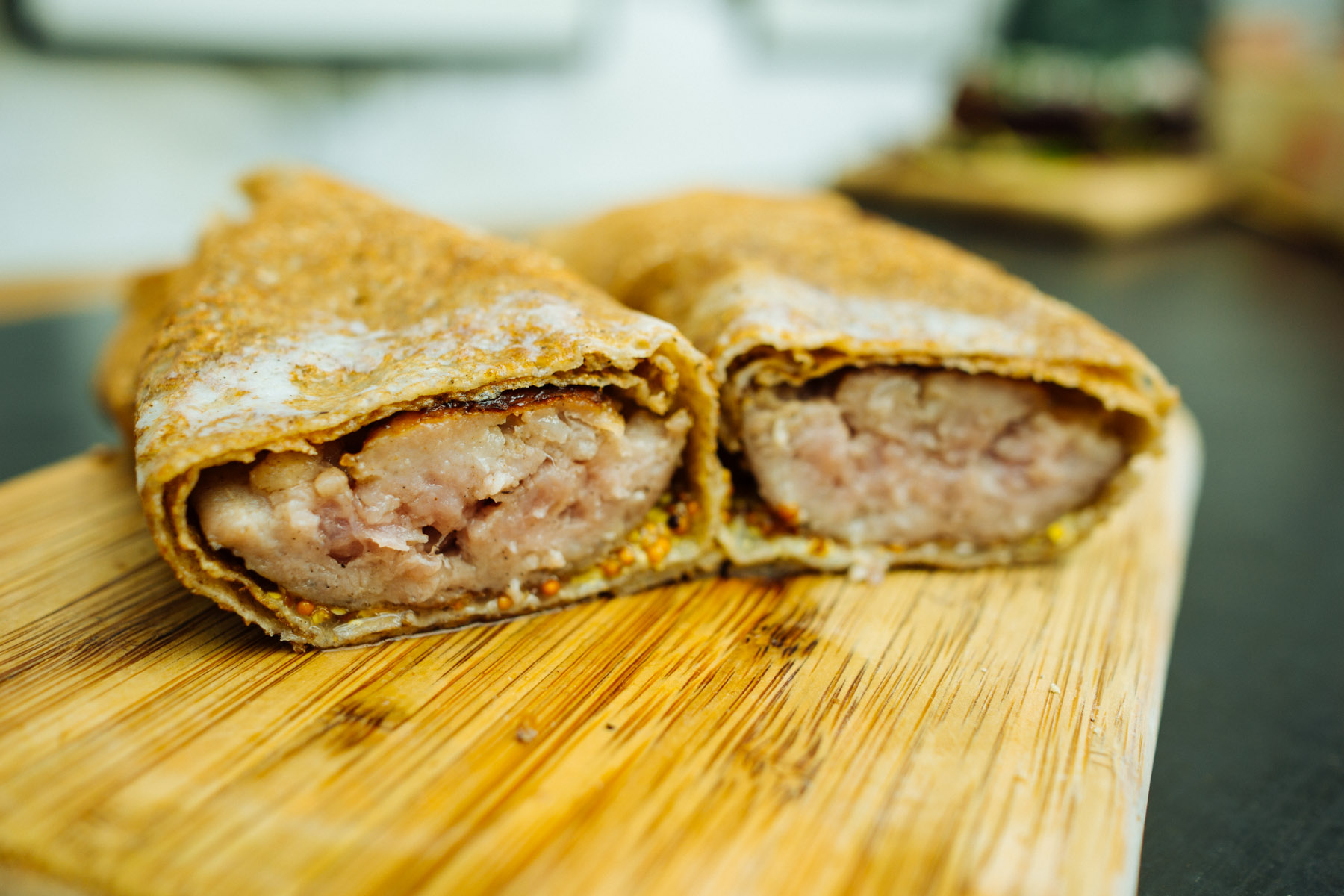 Galette Saucisse Breizh (€6 or $7.30 USD). This sausage wrapped in a thin crepe with slathered with mustard was incredibly delicious as well. The sausage had a nice texture and was packed with flavor.

La Pointe du Grouin
8 Rue de Belzunce
75010 Paris
France
Brunch, Dinner, European, French, Lunch, Paris, France