Paris Cray !!! Israeli x French Pitas at Miznon
The Lowdown
Restaurant Name: Miznon
Cuisine: Israeli x French
Average Price per Person: €8 to €20 EUR or $11 to 28 USD
Location: Paris, France (please refer to the map below for details)
Recommendations: Beef Bourguignon, Lamb Kebab, Tarte Tartin, Banana Chocolate and Cauliflower

Ratings (out of 5)
Taste: 4.5
Creativity/Authenticity: 5
Atmosphere: 3.5
Service: 3
Bang for Buck: 4

Crayscale !!!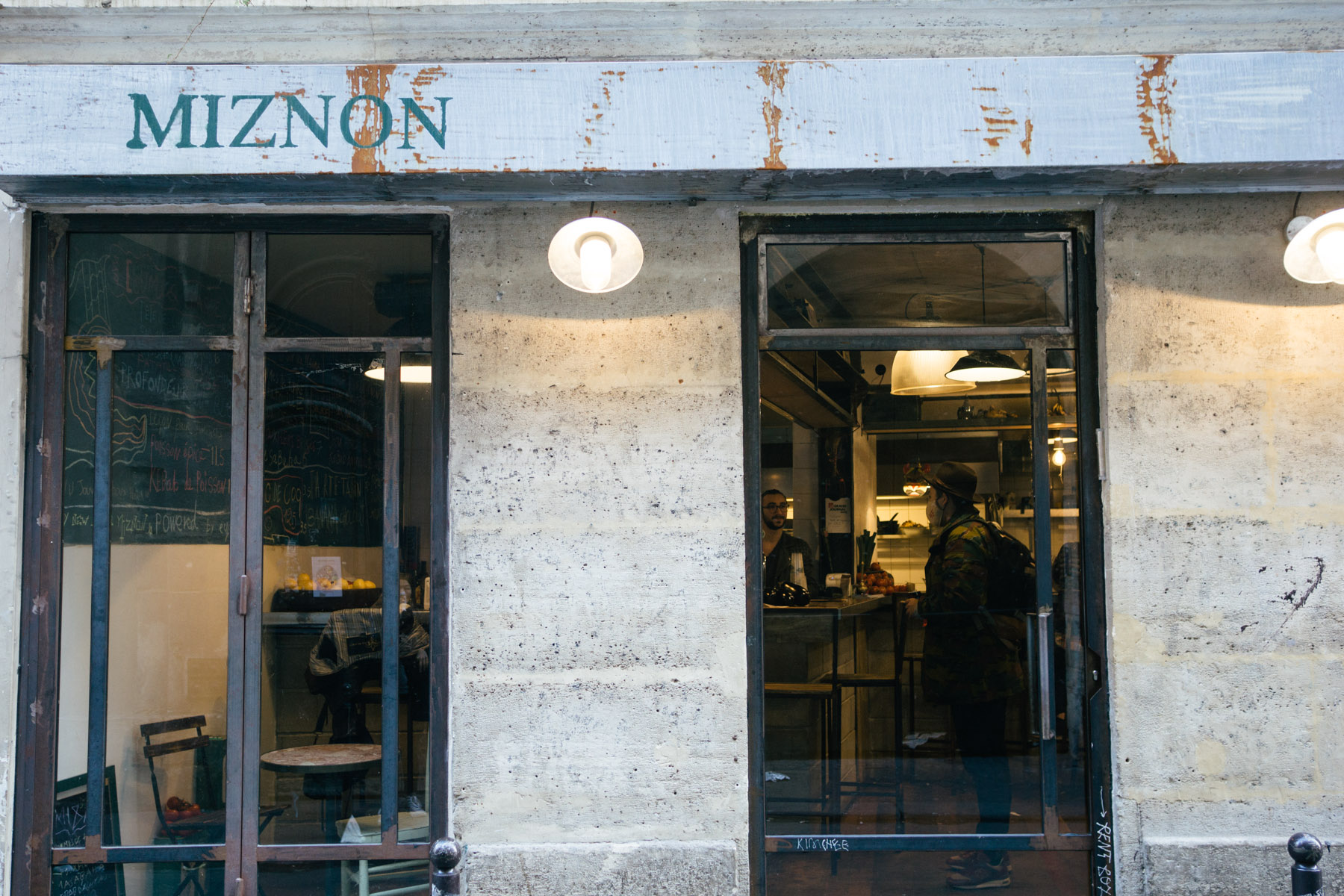 Located in the heart of the Marais in Paris, Miznon is an amazing pita-centric restaurant that focuses on marrying the flavors of Israeli and French cuisine. Conceptualized by Israeli celebrity chef Eyal Shani, Miznon takes a savvy modern approach of Israeli food fusing Tel Aviv classics with a Parisian touch. While being surrounded by seasoned veterans such as L'As Du Fallafel (The Falafel Ace) who has been in the game for over 35 years serving traditional kosher certified Israeli food, Miznon differentiates itself by offering contemporary gourmet kosher style Tel Aviv dishes with a spin. Beef bourguignon, ratatouille with hummus, steak & eggs, banana chocolat and tarte tatin are just a few of the unreal pitas Miznon has to offer !!!
Miznon was recommended by our Parisian friend Wu Yue, an incredibly talented artist and fellow food enthusiast. This place is one of his favorite restaurants in Paris and it quickly became one of ours as well. The restaurant is nothing but good vibes, with an unpretentious rustic bistro approach with a menu written on a chalk board, bar seating, vegetables strewn across the place and an open kitchen so you can see all the chefs at work. We witnessed chefs massaging and mixing meats forming kebabs, whipping up a big pot of beef bourguignon and unloading the oven with piping hot fresh roasted whole cauliflower. You could definitely see and smell the TLC that goes into making these ridiculously delicious pitas!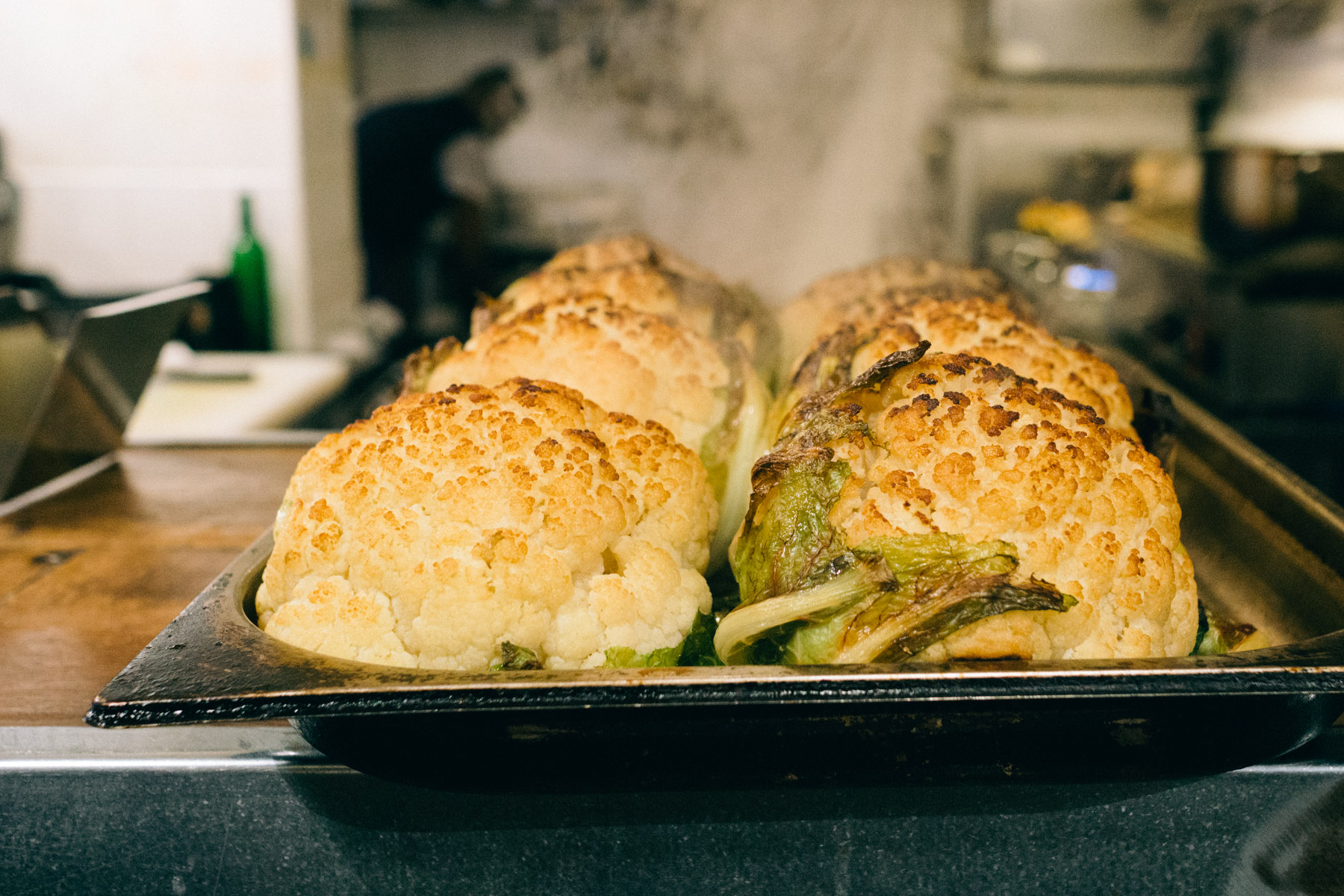 Roasted Cauliflower (€6.50 or $ USD). My only regret is that we didn't order the cauliflower, steak & eggs pita or banana chocolate pita! Wu Yue cosigns that stuff though, so order it!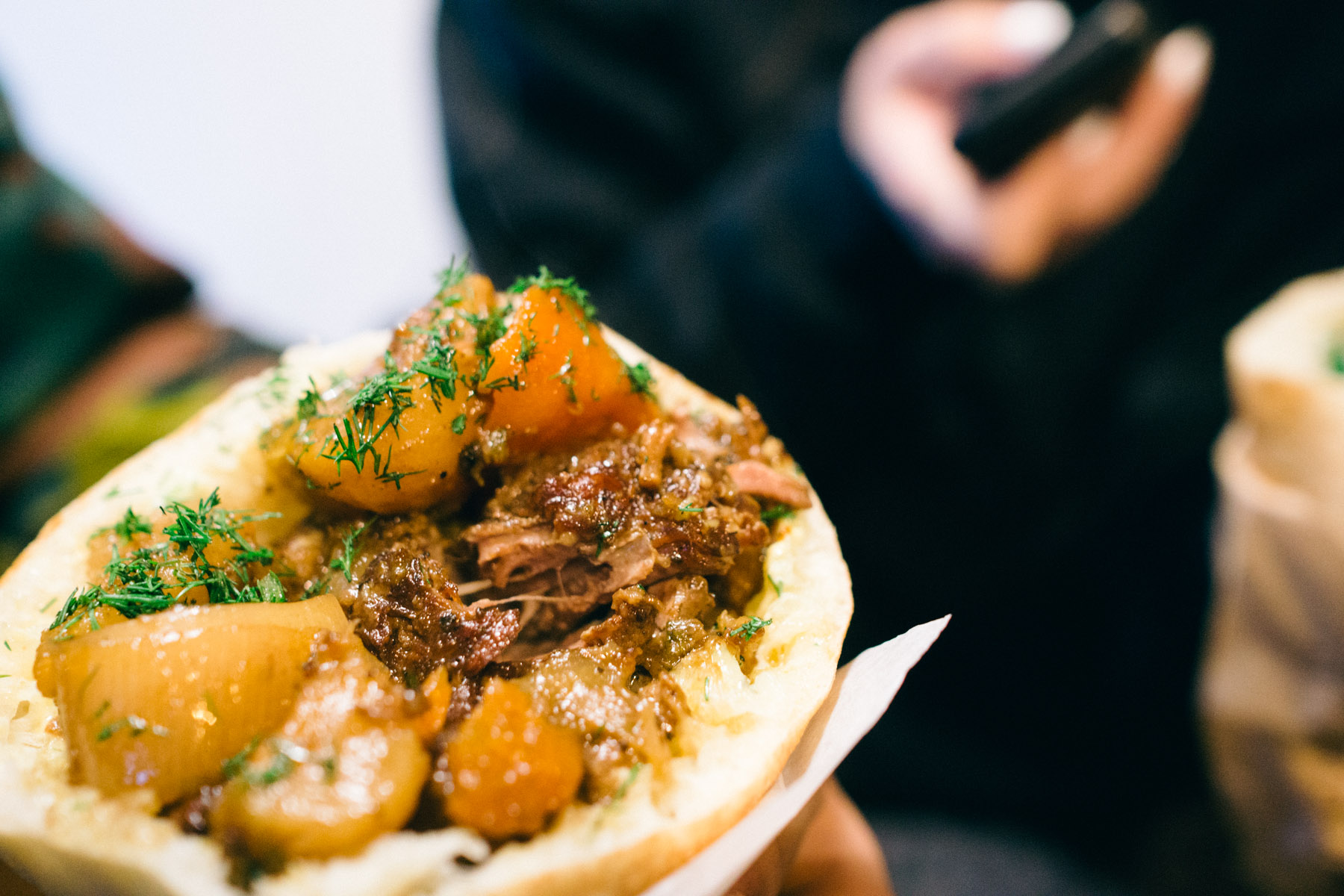 Beef Bourguignon Pita (€11.50 or $16 USD). This pita was a tad pricey, but definitely worth every euro. The beef bourguignon was absolutely incredible – mad flavorful, super tender and the best pita I've ever had. The vegetables were also perfectly cooked adding a subtle sweetness to the pita.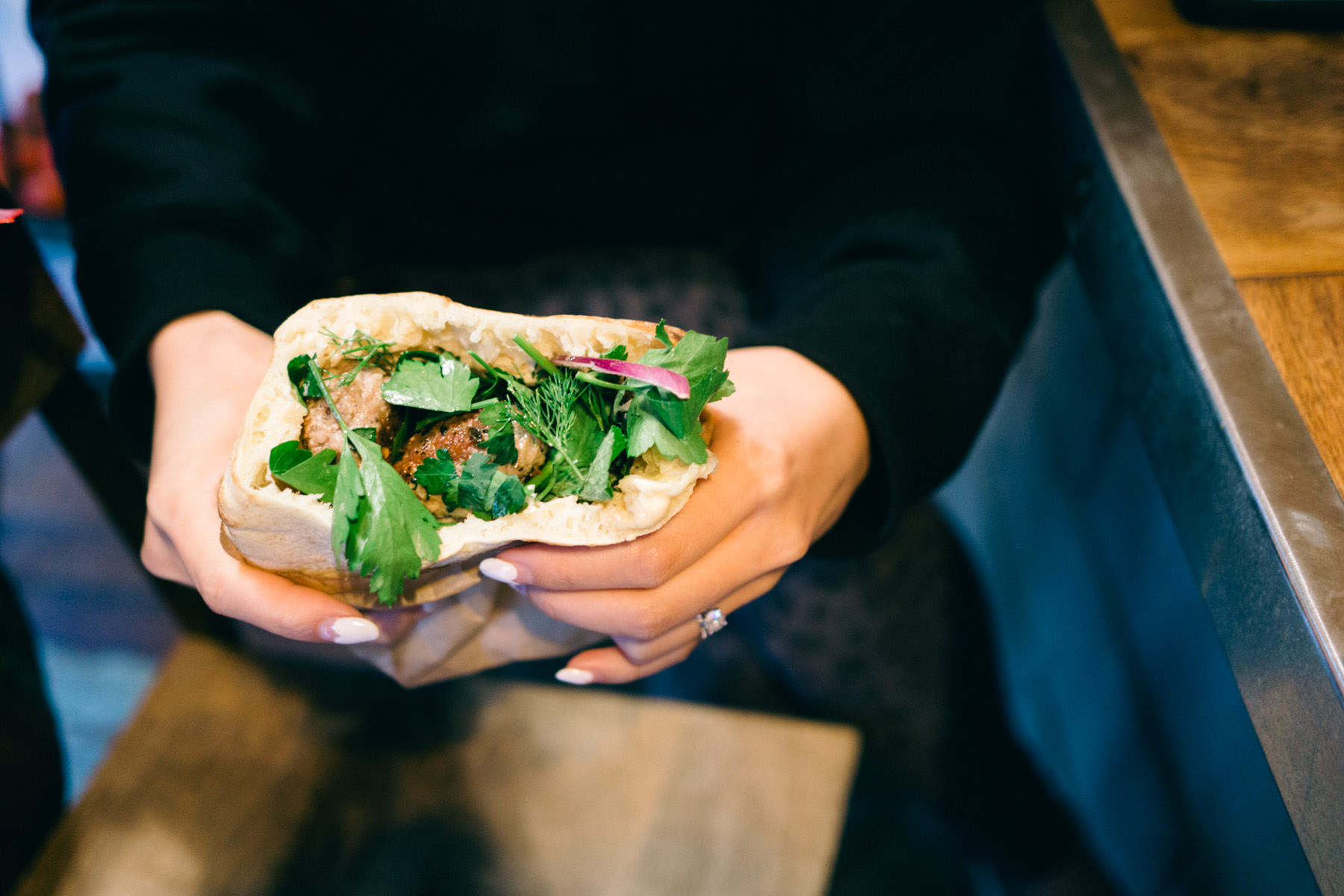 Lamb Kebab (€11.50 or $16 USD). The lamb kebab was another winner, moist and perfectly seasoned with spices and fresh herbs.
Tarte Tartin (€3.50 or $4.85 USD). Oh my word – apples caramelized in butter and sugar stuffed in a pita, need I say more?

22 Rue des Ecouffes, 75004 Paris, France
Brunch, Dinner, European, French, Israeli, Lunch, Paris, France