The Lowdown
Restaurant Name: VADE MECVM.
Cuisine: Café / Coffee Shop
Average Price per Person: ¥440 to ¥1,000 JPY or $5 to $10 USD
Location: Osaka, Japan (please refer to the map below for details)
Recommendations: Affogato, Coffee, Black Sesame Frappe, and Shortbread Cookies

Ratings (out of 5)
Taste: 4
Creativity/Authenticity: 4
Atmosphere: 4.5
Service: 4.5
Bang for Buck: 4.5

Crayscale !!!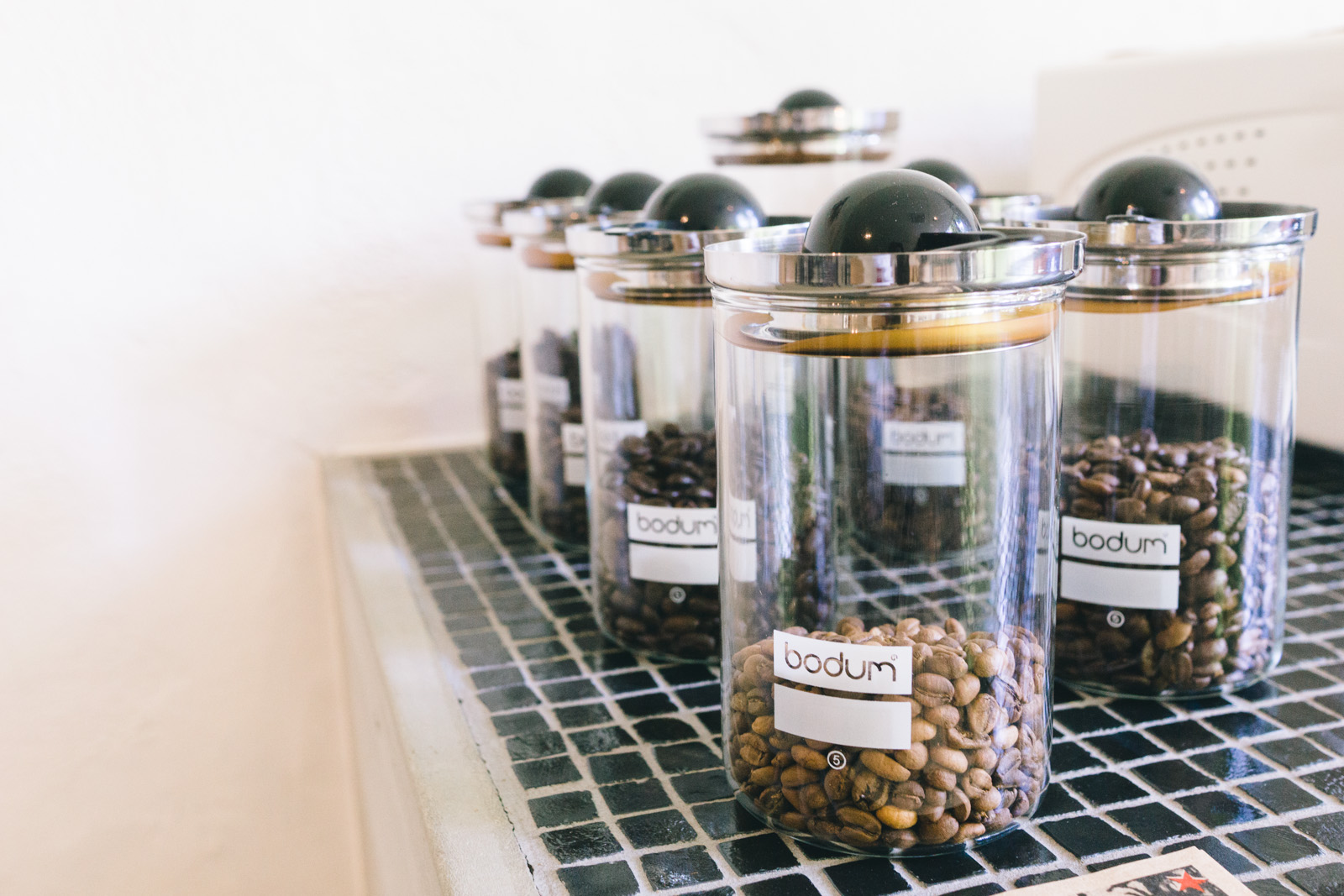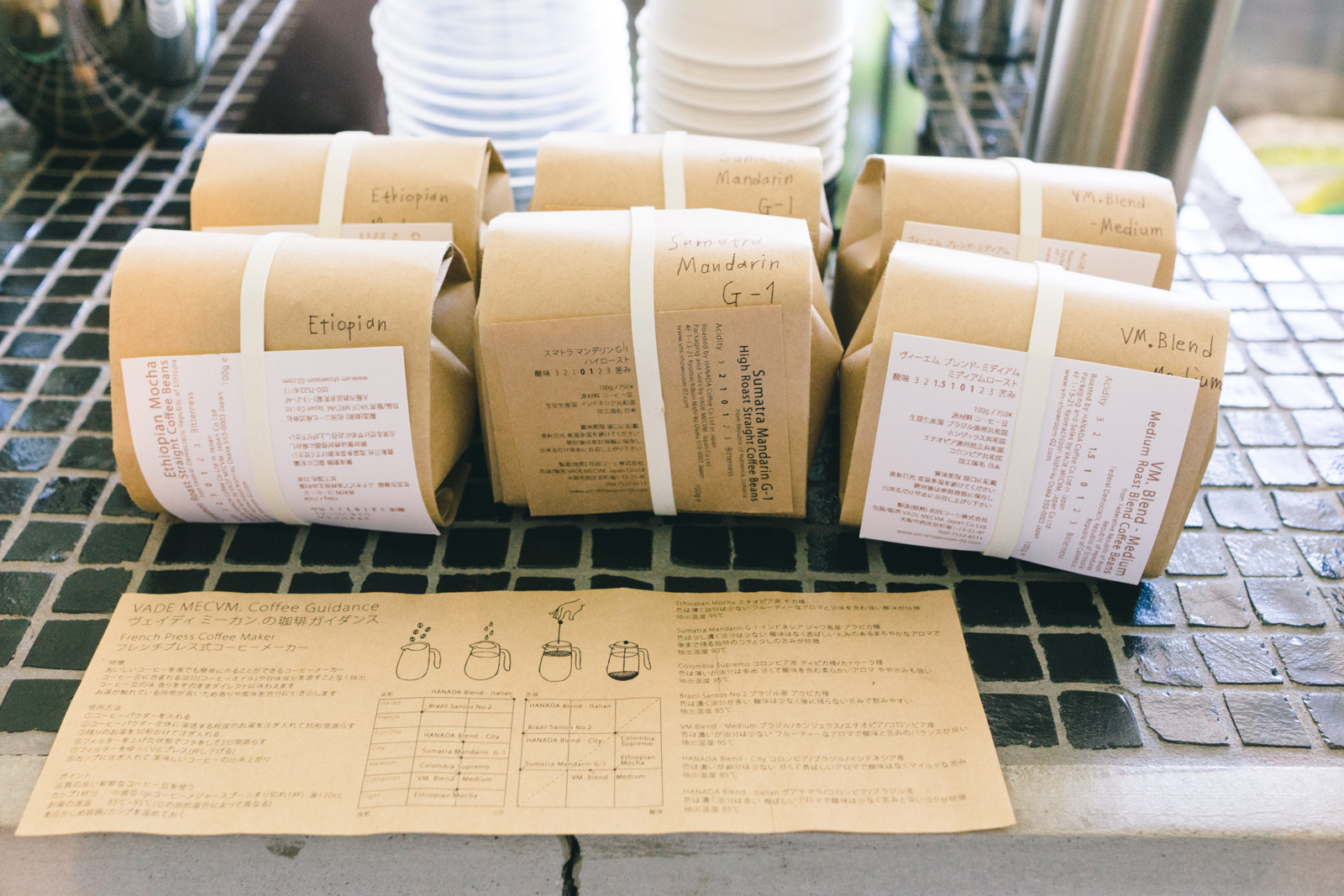 The Japanese love their coffee. The country is littered with coffee shops and cafés. Even the vending machines are stuffed with caffeinated drinks. Oddly enough coffee consumption didn't hit full force until the '70s or so when DOUTOUR opened its doors and around the same time as Nestlé's involvement integrating coffee into the lives of children via candy. Seems inconsequential, but all of a sudden coffee had a meaning starting with the younger generation were consuming the likes of coffee candy and helped build a coffee culture.
I'm all about that caffeine-driven life so I hit up a bunch of different coffee shops to keep me going throughout the day while I was in Japan. Of all the coffee shops I visited in Osaka, there was something about VADE MECVM that seemed to make the strongest impression.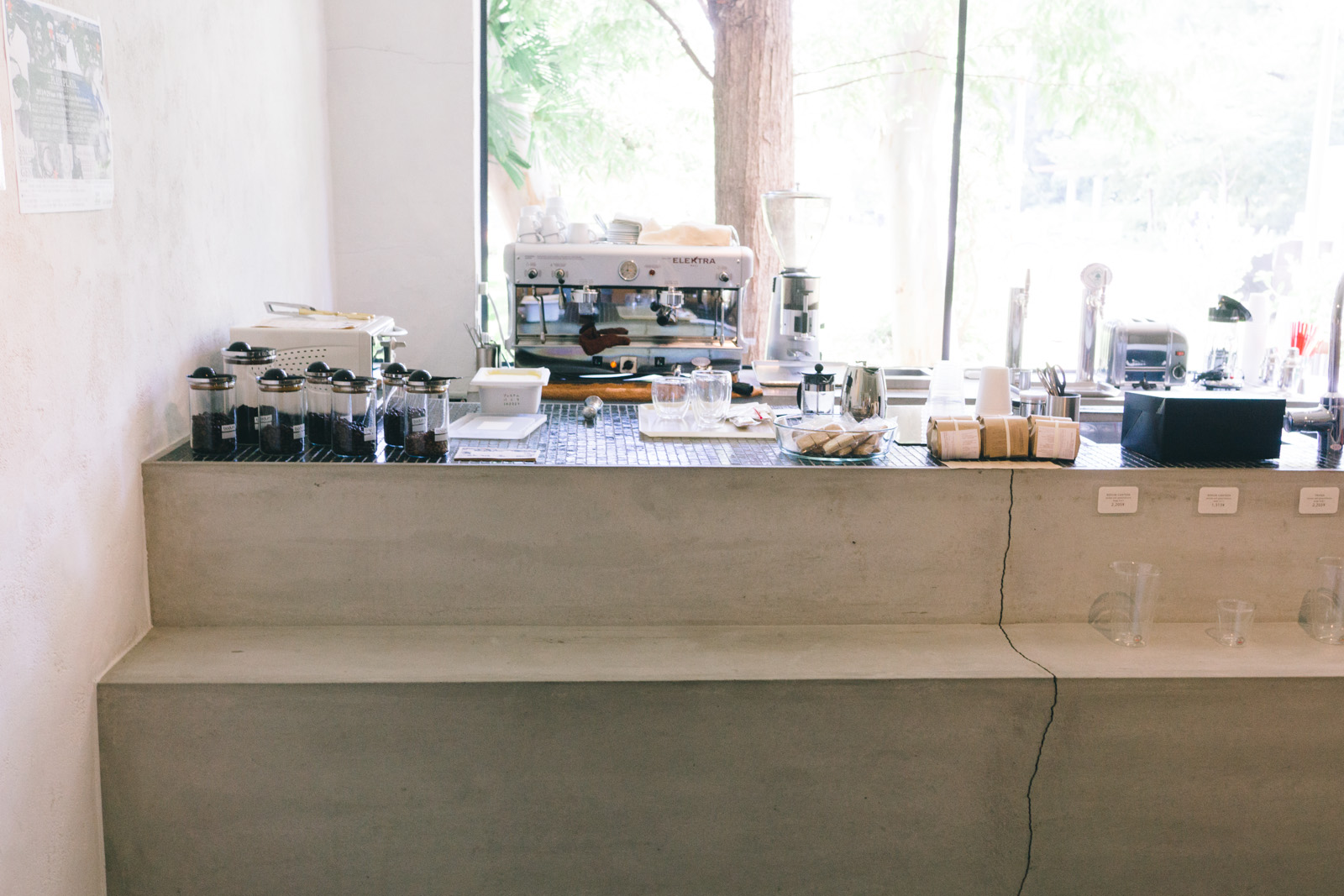 This rad coffee shop occupies a fairly large open space giving off a comfortable atmosphere decked out in floor to ceiling concrete, huge glass pane windows overlooking Utsubo Park and dope tables that reminded me of modern school desks. VADE MECVM doubles as a gallery where the owner showcases his artwork and hosts events just above the café on the second floor of the building. I wasn't able to check it out at the time because they were doing a photoshoot but it looked pretty interesting from afar.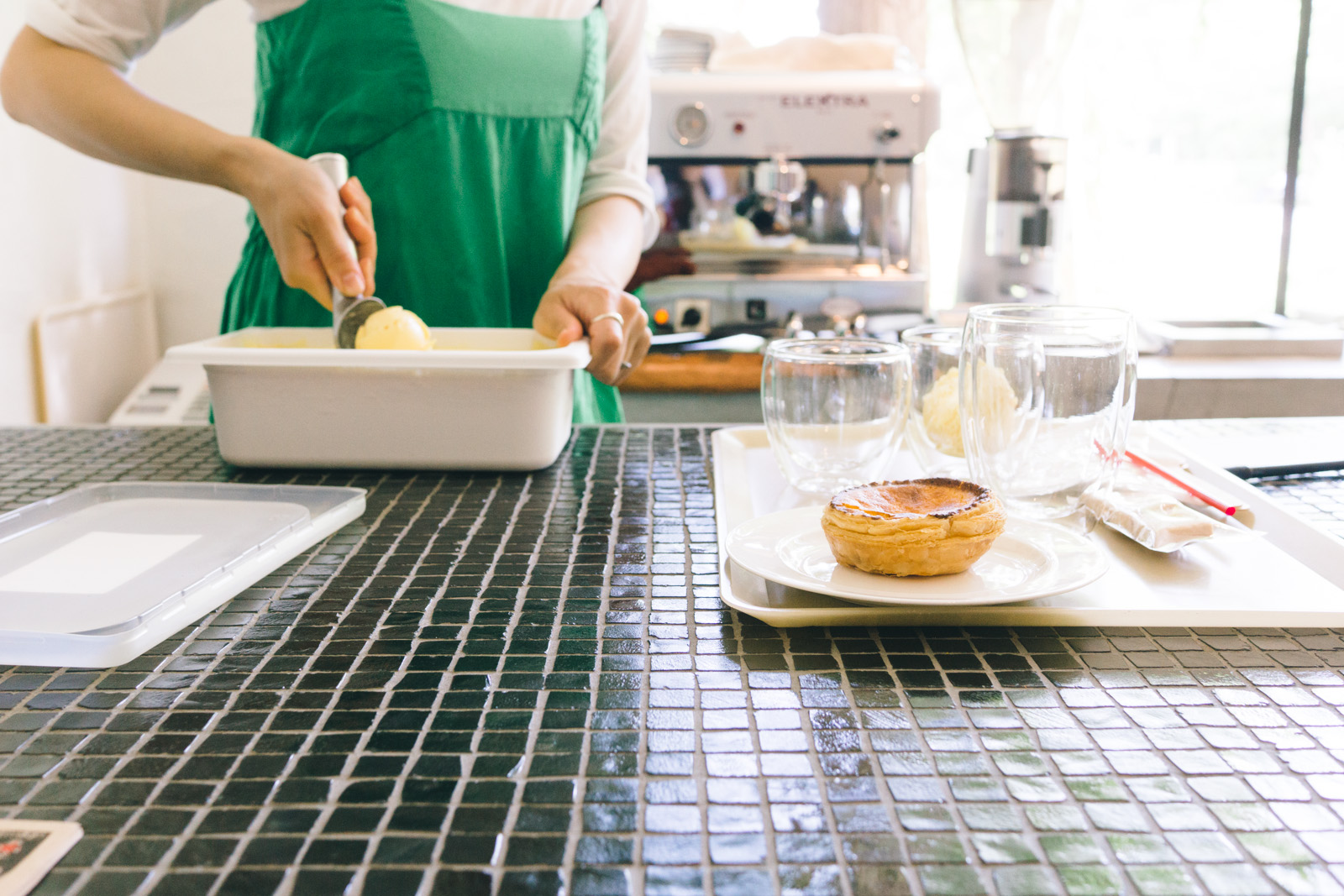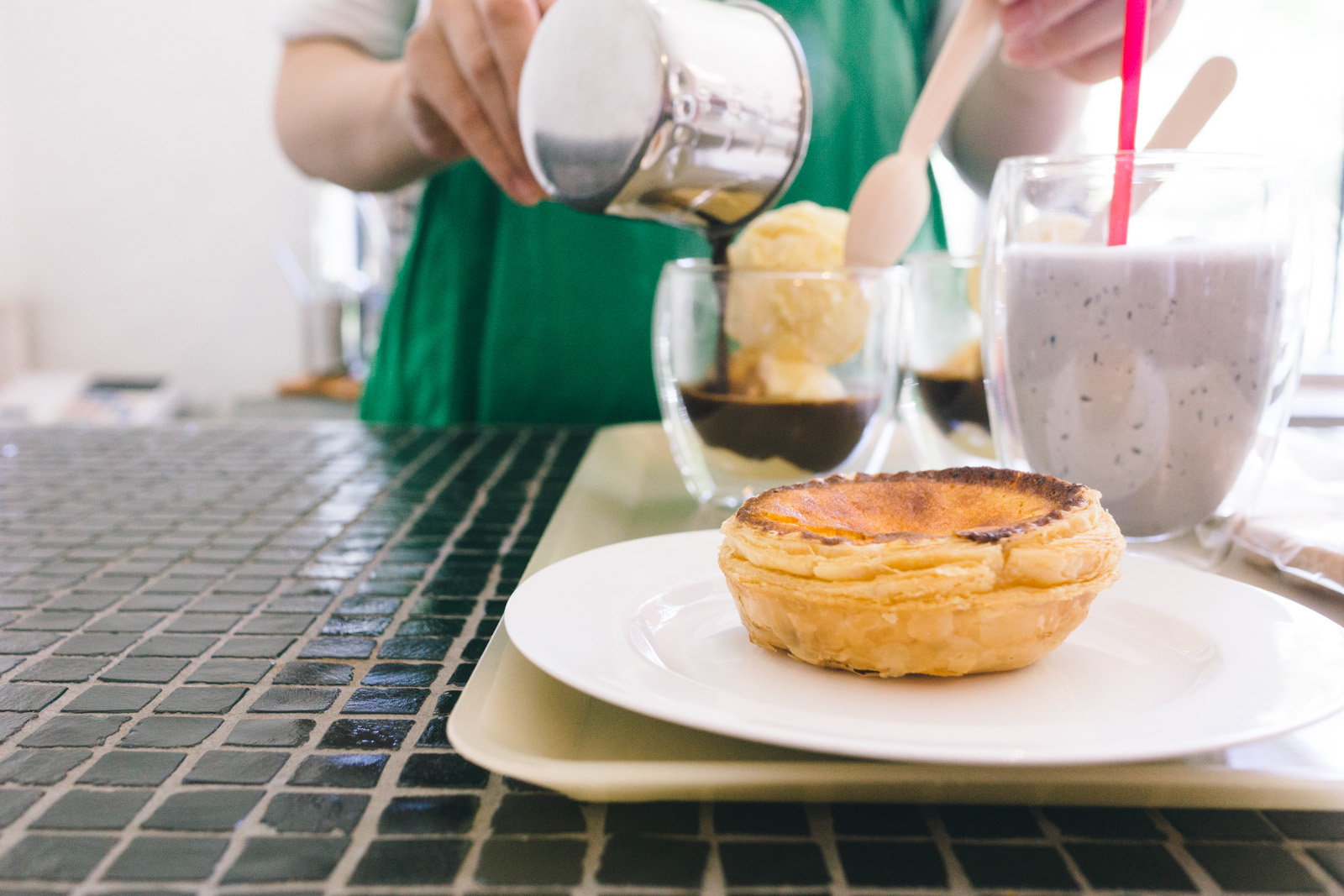 The menu is super simple and focuses mostly on beverages including coffee, tea, frappes, smoothies and beer. If you have a sweet tooth, ice cream, pastries, cookies and affogatos are also available. We were hoping there would be food, but unfortunately, only a limited selection of food is served on the weekends.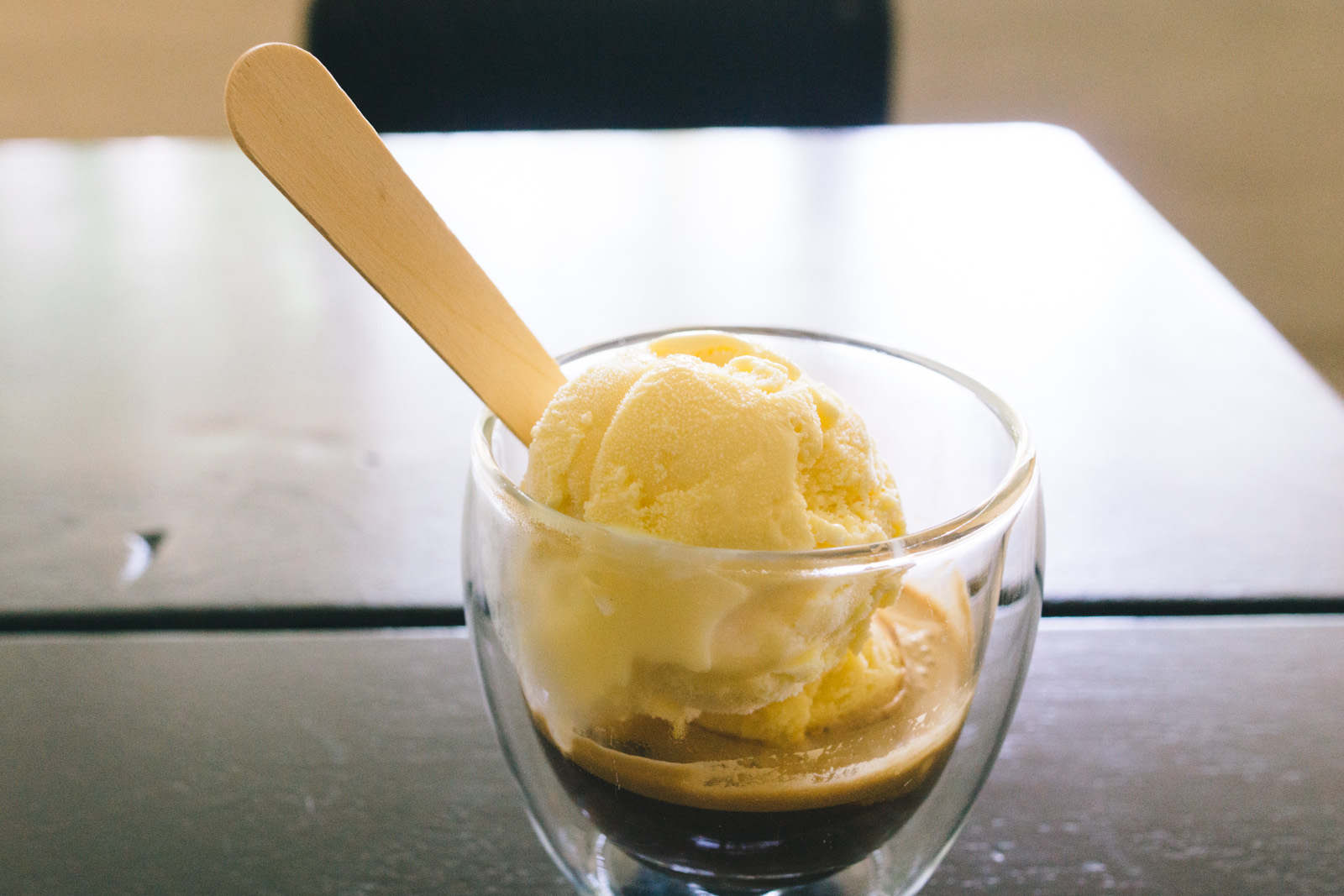 Affogato (¥560 or $5.60 USD). I'd never thought I'd say this, but there was a little too much ice cream. Two balls is a lot to handle first thing in the morning. I'd still fux with it doe.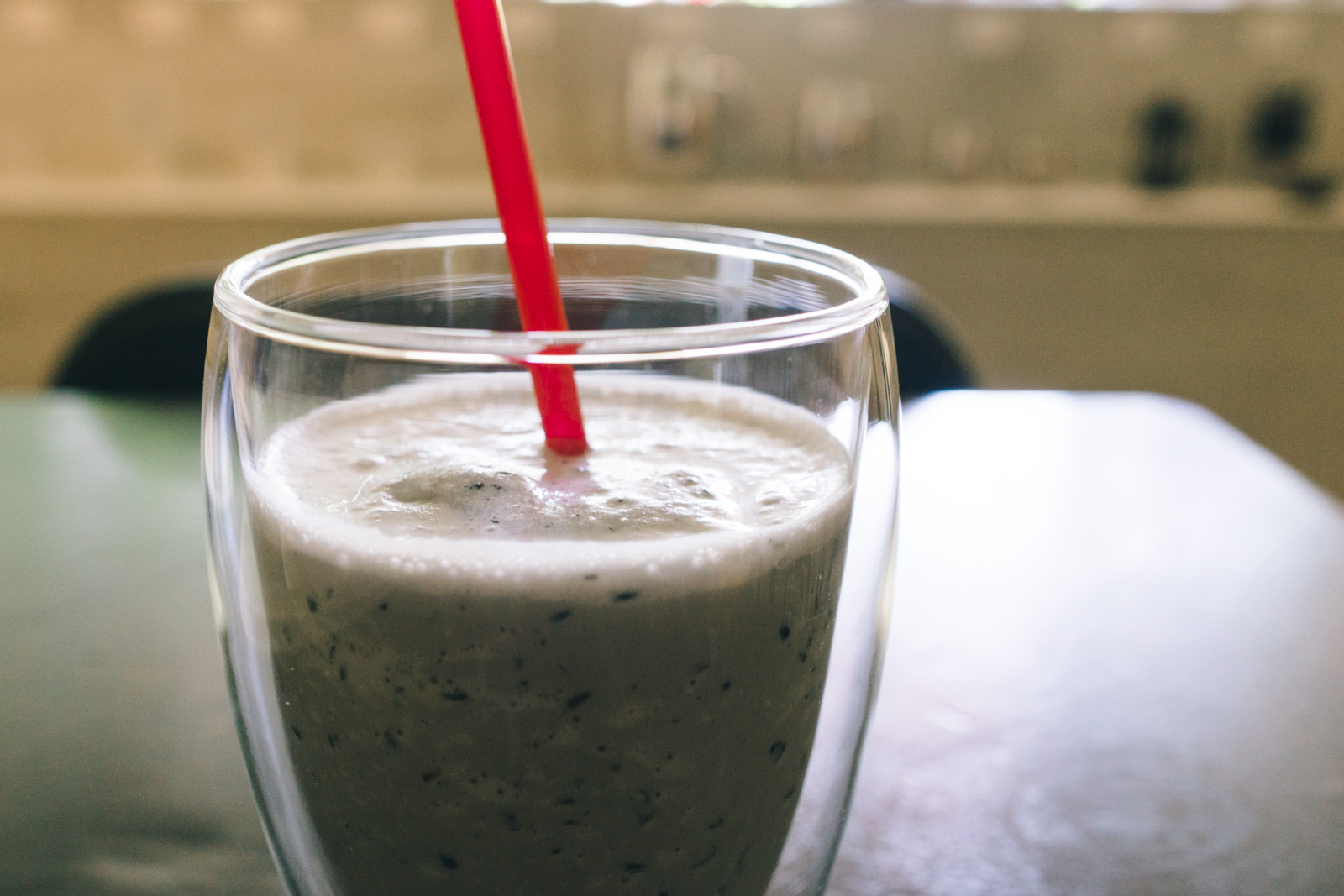 Black Sesame Frappe (¥640 or $6.40 USD). The black sesame frappe was essentially a mad thick super creamy milk shake. Sooo effing good.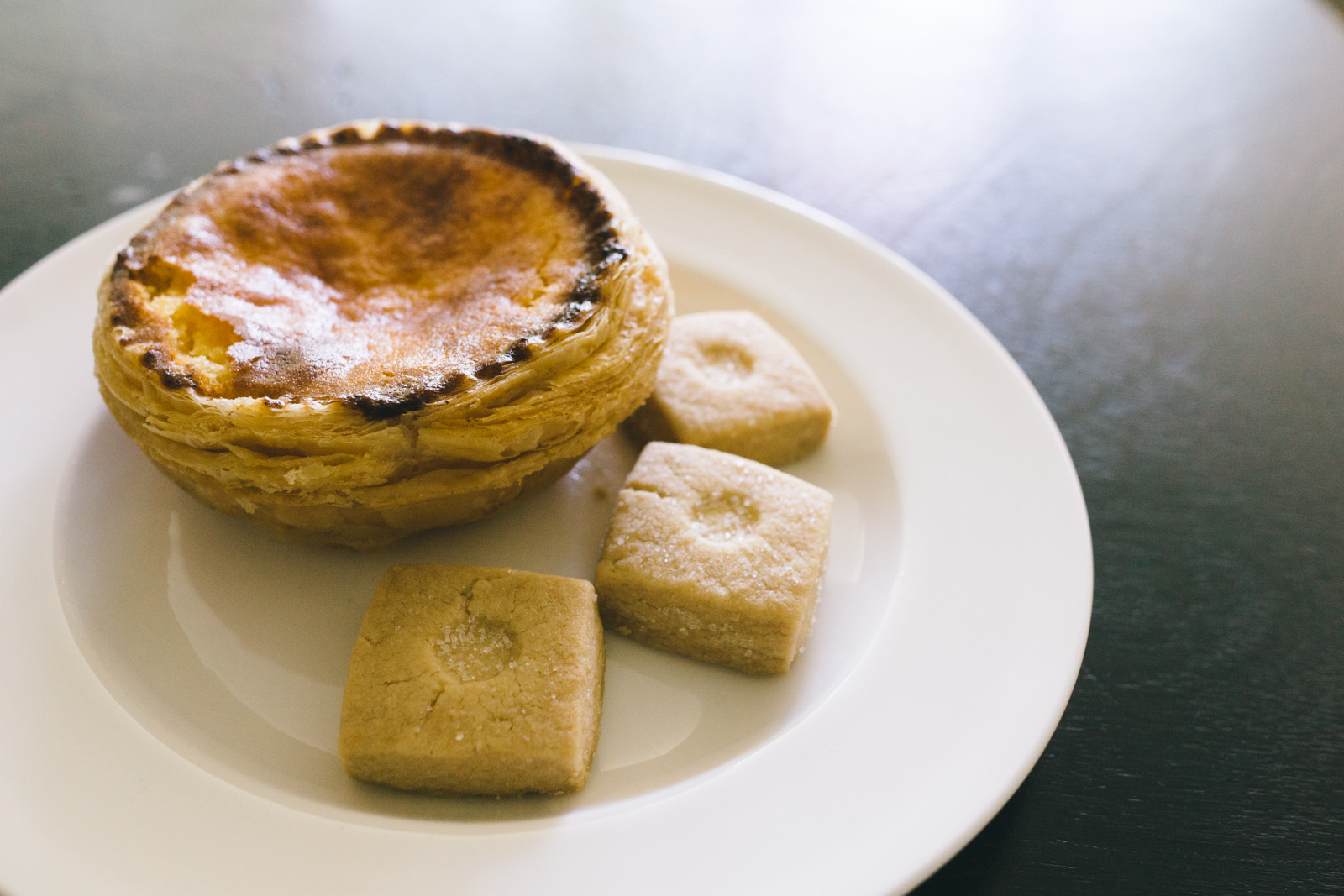 Shortbread cookies. These bad boys were so friggin' good – sweet, buttery and melted in my mouth.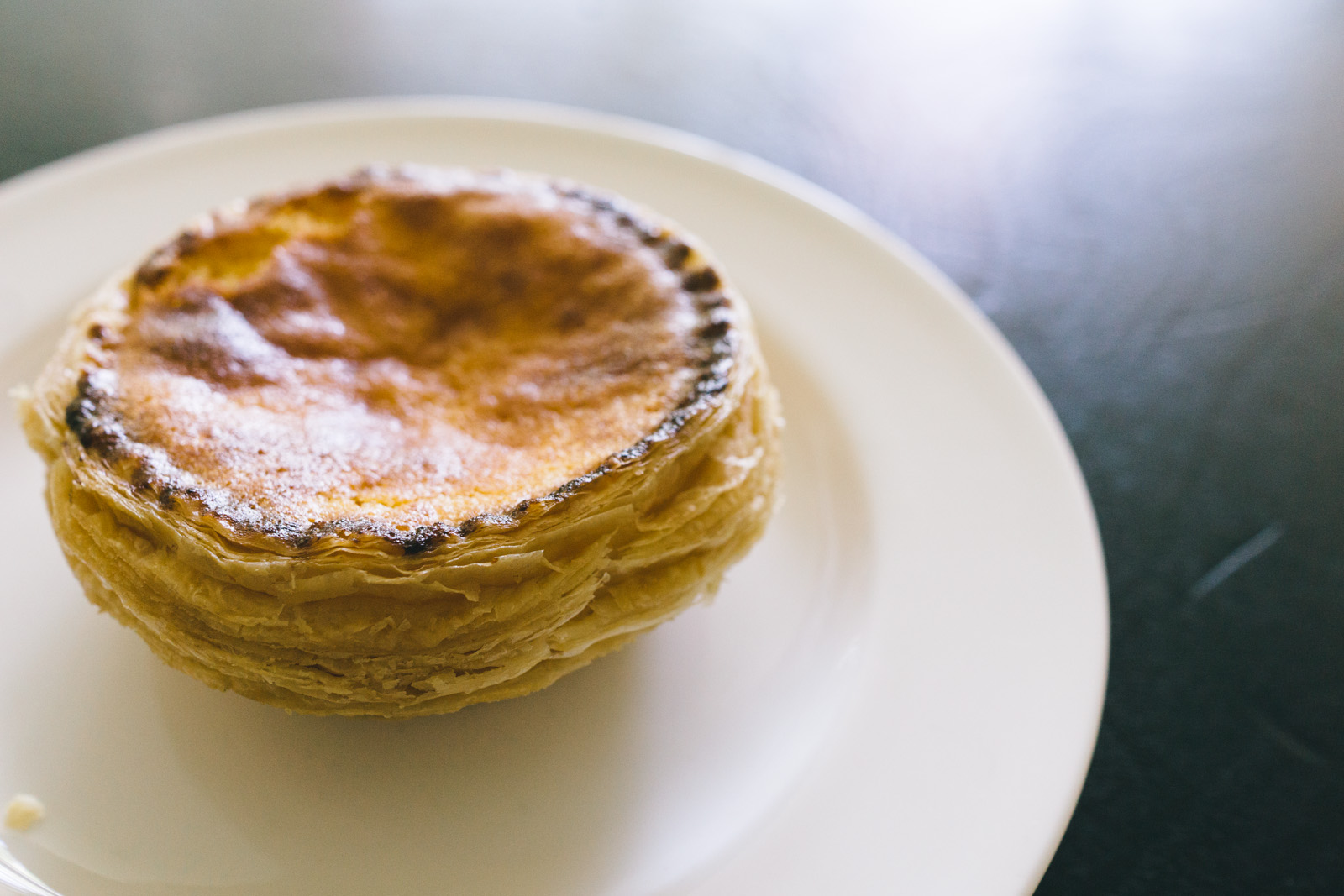 Lemon tart.
The crust was delicate, crispy and flaky filled with sweet lemon custard filling. It had a nice bruleed finish which added a smoky flavor to the tart.
高木ビル 1F奥
1 Chome-13−21 Kyomachibori, OsakaNishi Ward, Osaka Prefecture, Japan
p:+81-6-6447-1335
w: vademecvm.com
American, Asian, Brunch, Coffee, Dessert, European, Hong Kong, Japanese, Lunch, North American, Osaka, Japan