Orange County CRAY !!! Ngu Binh Vietnamese Restaurant
The Lowdown
Restaurant Name: Ngu Binh Restaurant
Cuisine: Vietnamese
Average Price per Person: $10 to 25 USD per person
Location: Westminster, California (see map below for details)
Recommendations: Bánh Bèo, Bún Bò Huế and Bánh Ít Kep Bánh Ram

Ratings (out of 5)
Taste: 4.5
Creativity/Authenticity: 5
Atmosphere: 3.5
Service: 3
Bang for Buck: 5

Crayscale !!!
It's no secret that the Vietnamese food in Westminister, Orange County is BOMB. Some people say it's even better than the food in Vietnam. I have yet to visit Vietnam, but I will say that Westmister, aka Little Saigon, has some of the BEST Vietnamese food I've ever had. Westminister has the highest concentration of Vietnamese Americans of any community in the United States due to the huge influx of refugees that migrated to the city in the '70s.
The Vietnamese food selection is unreal. Yes, there are a ton of legit pho restaurants, but the Vietnamese community consists of people who immigrated from all over Vietnam. Pho aside, you'll find a diverse mix of food from the North, South and Central Vietnam.
I have a major soft spot for bún bò huế, a popular Vietnamese soup containing round rice vermicelli (bún) and beef (bò), originating from the city of Huế, in central Vietnam. Huế food has been coined 'Royal' cuisine since it was once the food of the Imperial Court. Huế food is often described as a balance of spicy, sour, salty and sweet flavors along with the prominent use of lemongrass.
My friend Jen West took me to her favorite bún bò huế spot called Ngu Binh. The menu consists of authentic Huế favorites including a jackfruit salad called mít xúc bánh tráng, bánh bèo or rice cakes, glutinous rice dumplings or bánh ít ram and more. It was my first Huế dining experience and I loved every bite! We ordered an eff load of food, just so we could try everything. It was so good we packed everything up and took it back to the city. I would definitely recommend hitting up Ngu Binh with an entourage so you can taste a little bit of everything!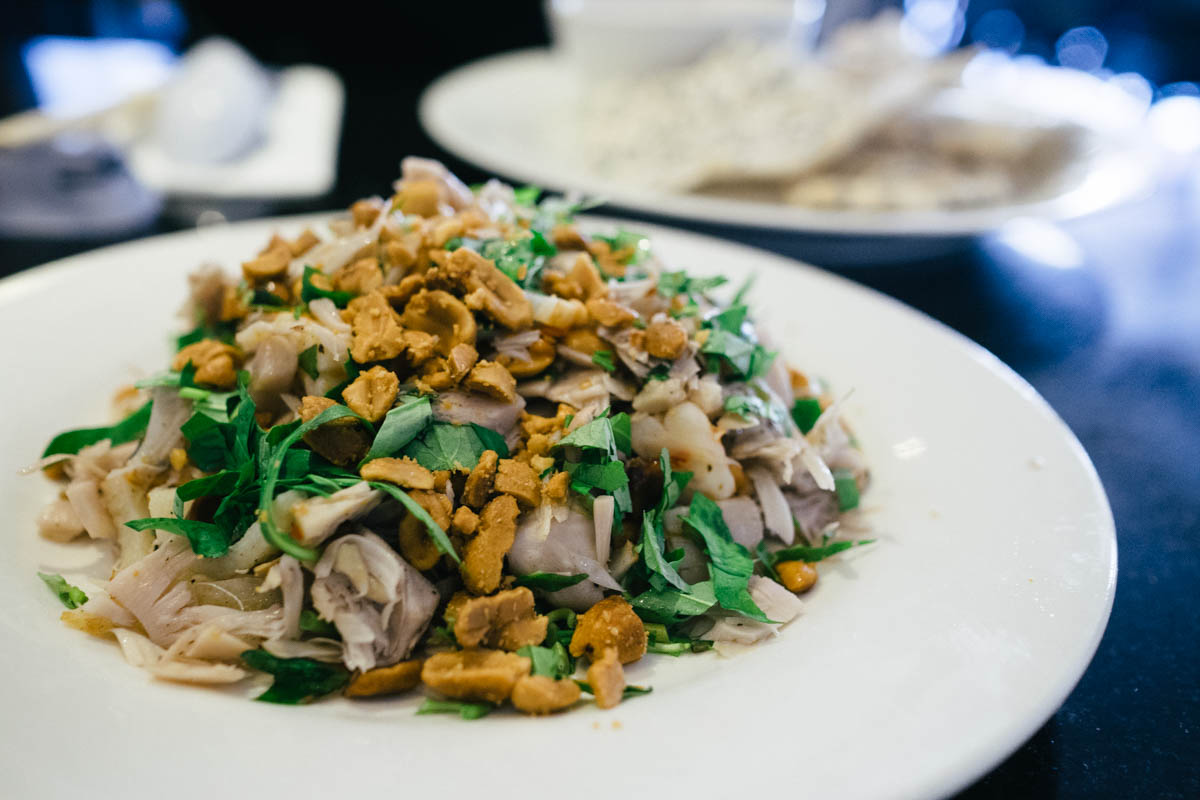 Mít xúc bánh tráng ($7.75 USD). This is the Vietnamese jackfruit salad served with Vietnamese coriander, shredded pork, and crushed roasted peanuts.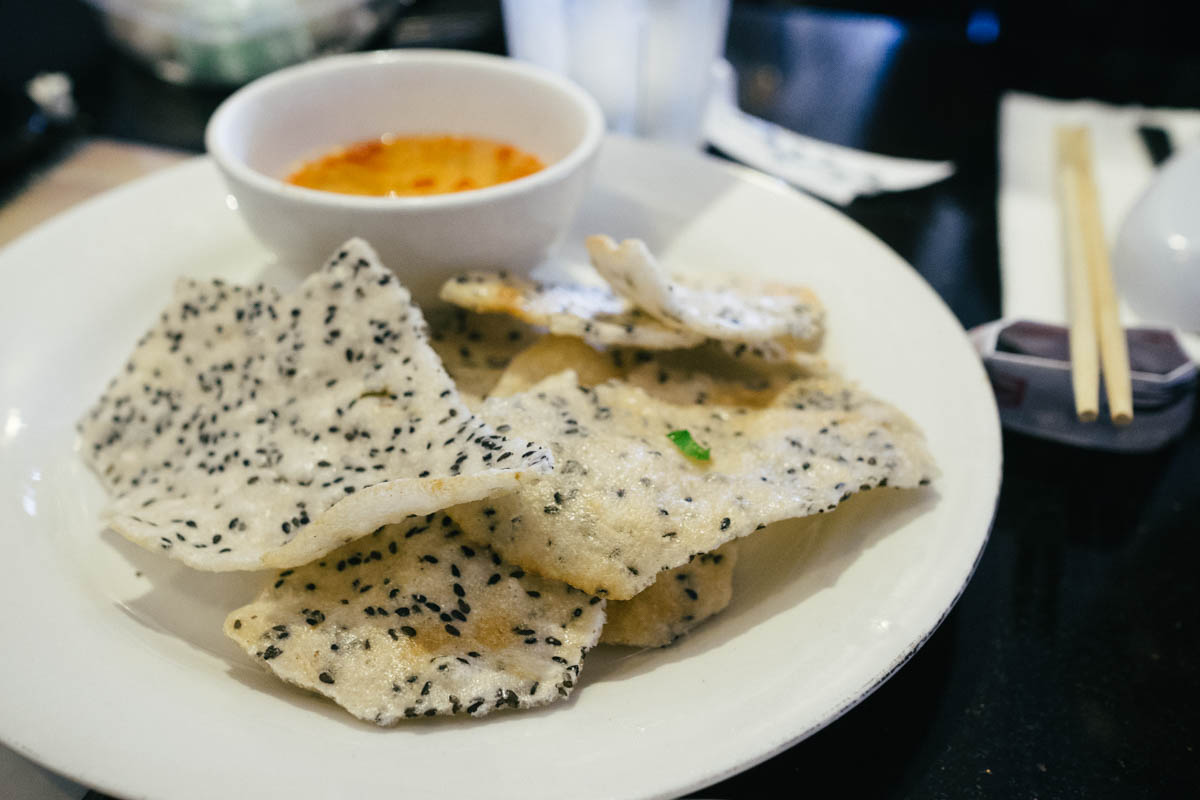 The jackfruit salad was served with black sesame crackers. Use the crackers to scoop up that delicious jackfruit salad, then douse it with fish sauce, and enjoy!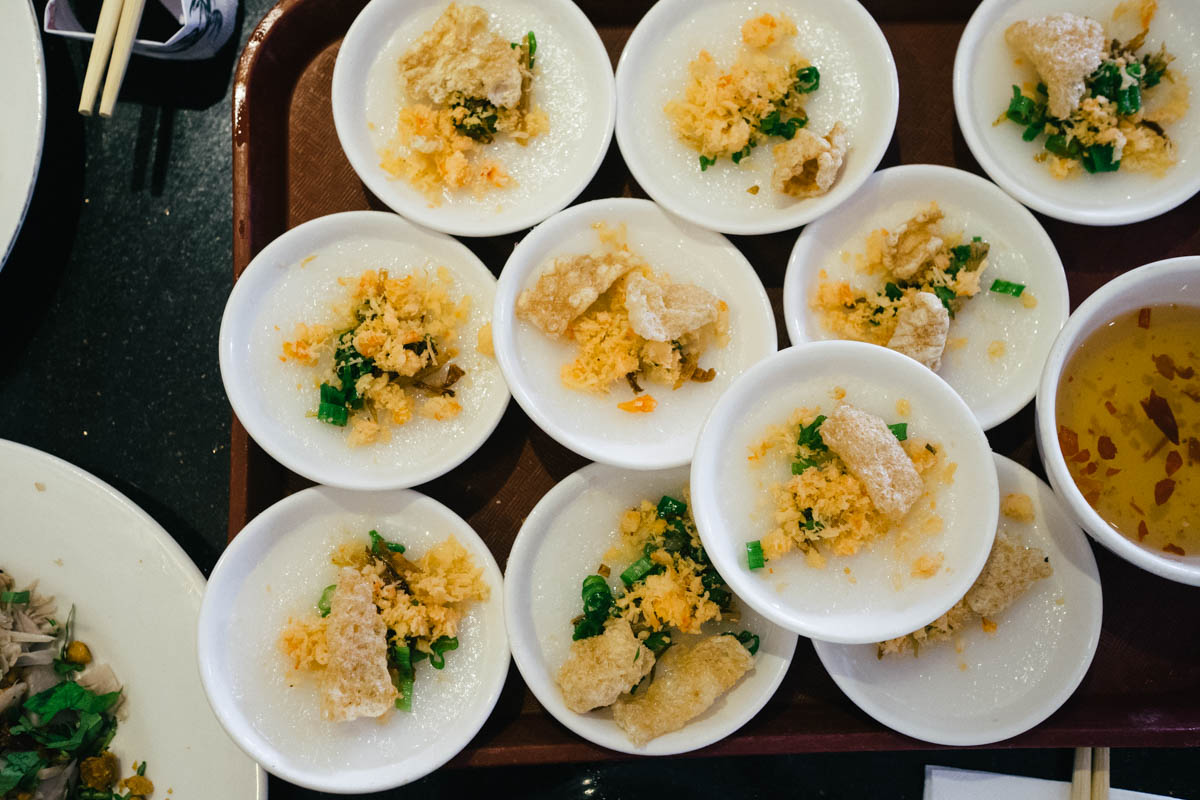 Bánh Bèo ($7.75). The steamed rice cakes were my fav! Each rice cake was topped with shredded dried shrimp, fresh scallions, and pork rinds served with fish sauce. I think I ate about five of these bad boys.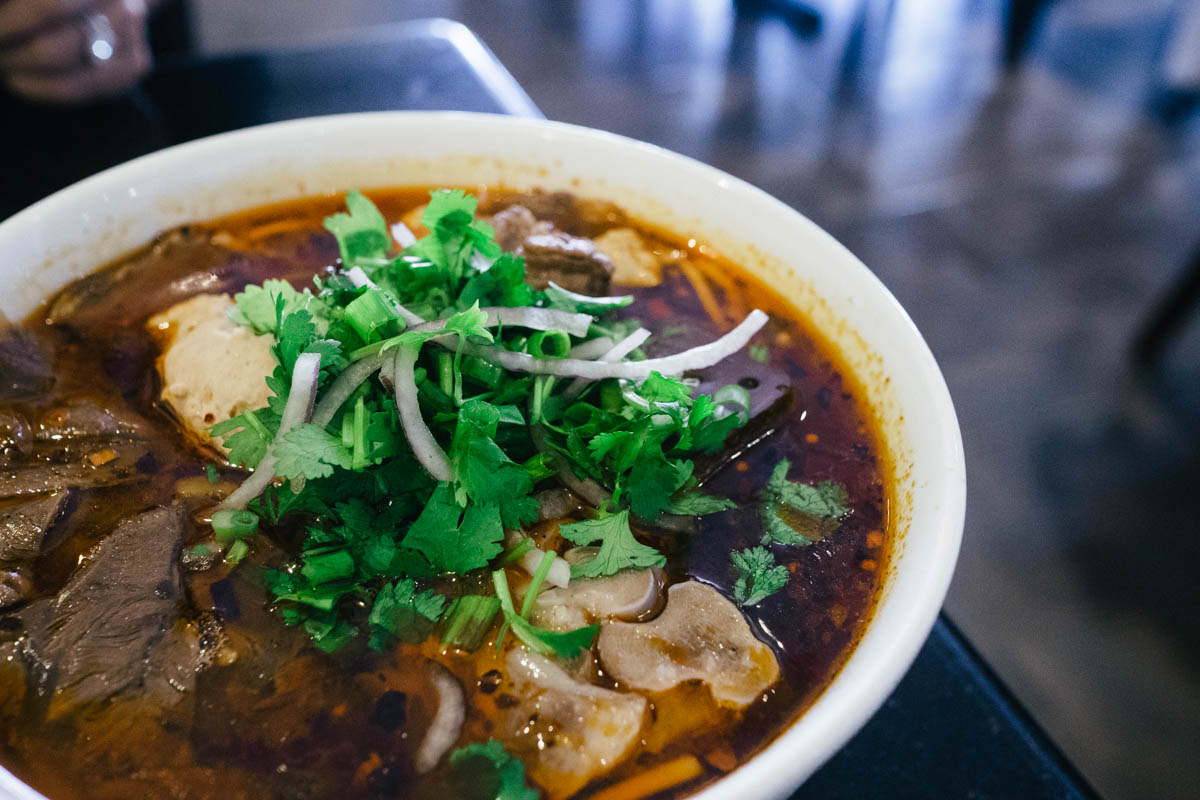 Bún Bò Huế ($8.75). The BBH was amazing. The broth was incredibly flavorful consisting of slices of beef shank, beef balls, chunks of oxtail, pork knuckles, and cubes of congealed pig's blood.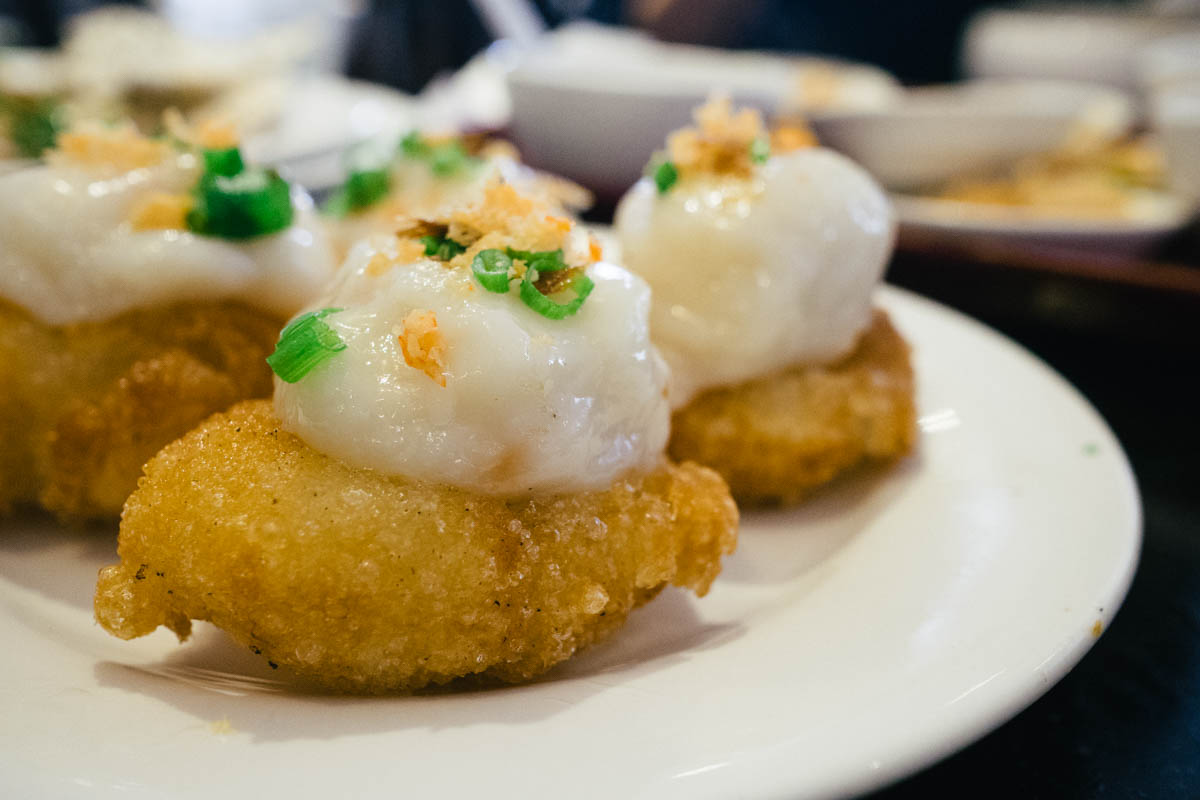 Bánh Ít Kep Bánh Ram ($8.75 USD). This stuff is money. It's a fried glutinous rice cake (or mochi) topped with more glutinous rice with shrimp and pork.

14092 Magnolia St, Westminster, CA 92683, United States
Asian, Dinner, Los Angeles, USA, Lunch, Vietnamese