NYC Cray !!! Sushi Katsuei Restaurant in Park Slope Brooklyn
The Lowdown
Restaurant Name: Sushi Katsuei
Cuisine: Japanese
Average Price per Person: $25 to 70 USD
Location: Park Slope, Brooklyn, New York (see map below for details)
Recommendations: Omakase (Chef's Choice Tasting Menu)

Ratings (out of 5)
Taste: 4.5
Creativity/Authenticity: 4.5
Atmosphere: 5
Service: 4.5
Bang for Buck: 5

Crayscale !!!
I haven't eaten at many sushi restaurants in New York City. Most of the good spots come with a pretty hefty price tag. The last time we were in New York, we stayed with our homies Joy and Simon who just happen to live a few blocks away from Sushi Katsuei, a legit sushi spot with great bang for your buck. It's a small, unassuming restaurant located in Park Slope, Brooklyn serving authentic Japanese food.
The menu consists of the usual Japanese fare, sushi, sashimi, tempura, rolls etc. If you're not a picky eater, I would skip straight to the omakase section of the menu, meaning chef's choice. Katsuei will serve you a tasting menu designed to allow you to experience the freshest seafood of the day starting at $30 USD per person. There are two tiers of omakase at different price ranges depending on whether you order sushi, sashimi or both. The first tier features basic, pedestrian sushi and sashimi, whereas the second tier includes some pricier options.
I would recommend ordering the sushi omakase along with a few a la carte items. You can always double up on favorites as well. Try to sit at the sushi bar so you can watch the masters at work who are fitted in a classic shirt and tie outfit. The sushi chefs serve each piece of sushi individually so you can eat it as soon as it hits your plate. Remember to make reservations as Katsuei tends to get pretty busy. I hit up Katsuei a few times, so I have a ton of pics, but here were some of my FAVS!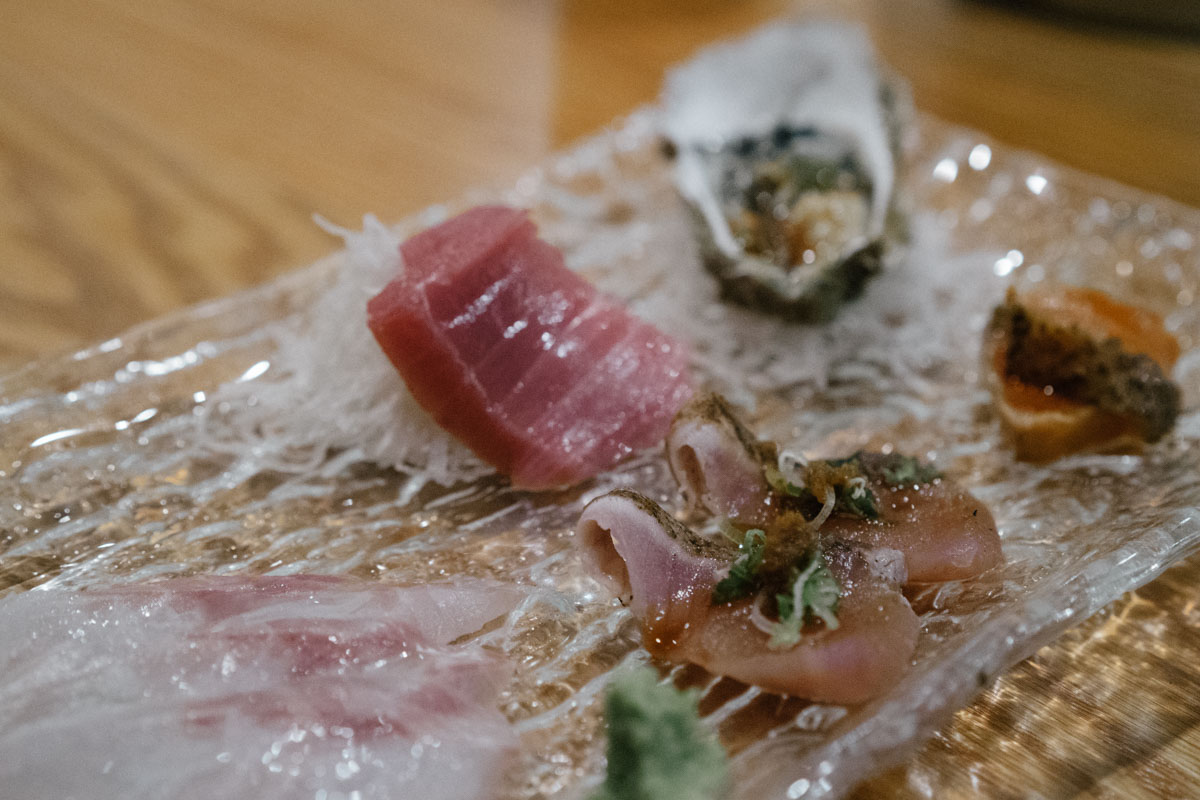 This was part of the Sushi and Sashimi omakase. The oyster, toro and mackerel was unreal.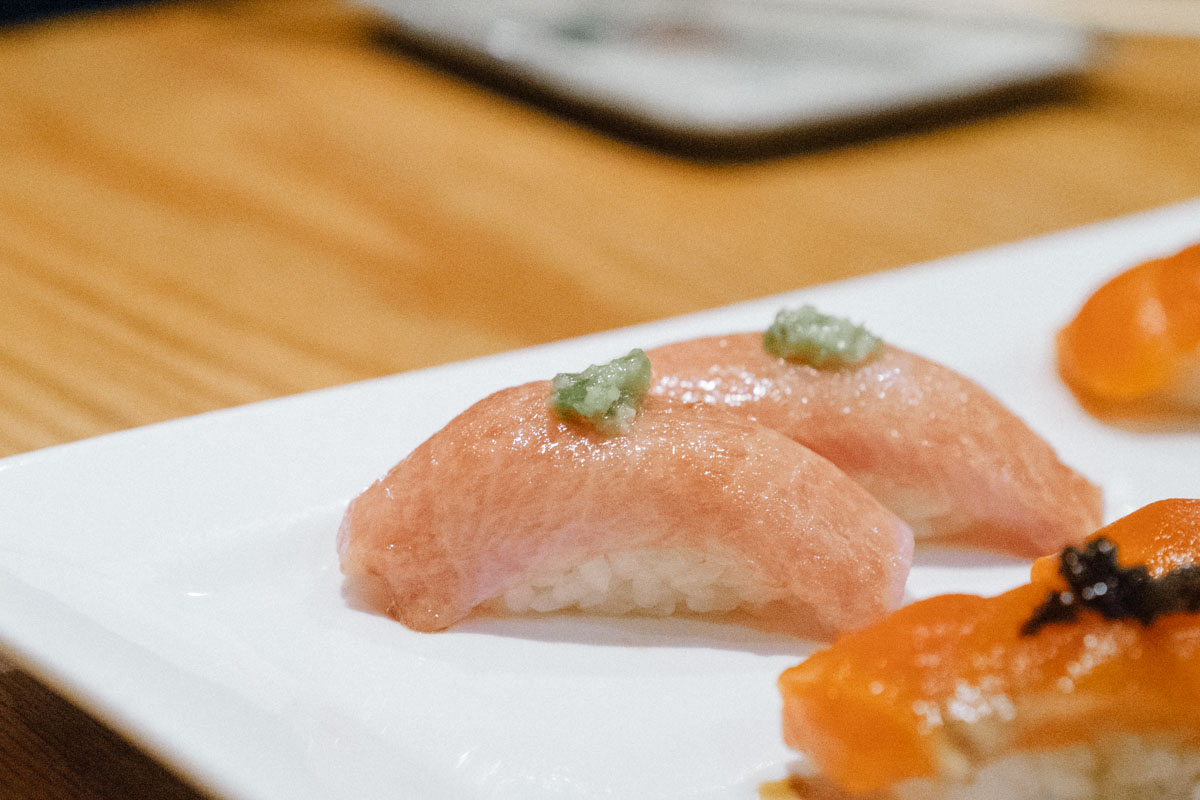 YASSS TORO! This stuff is bomb.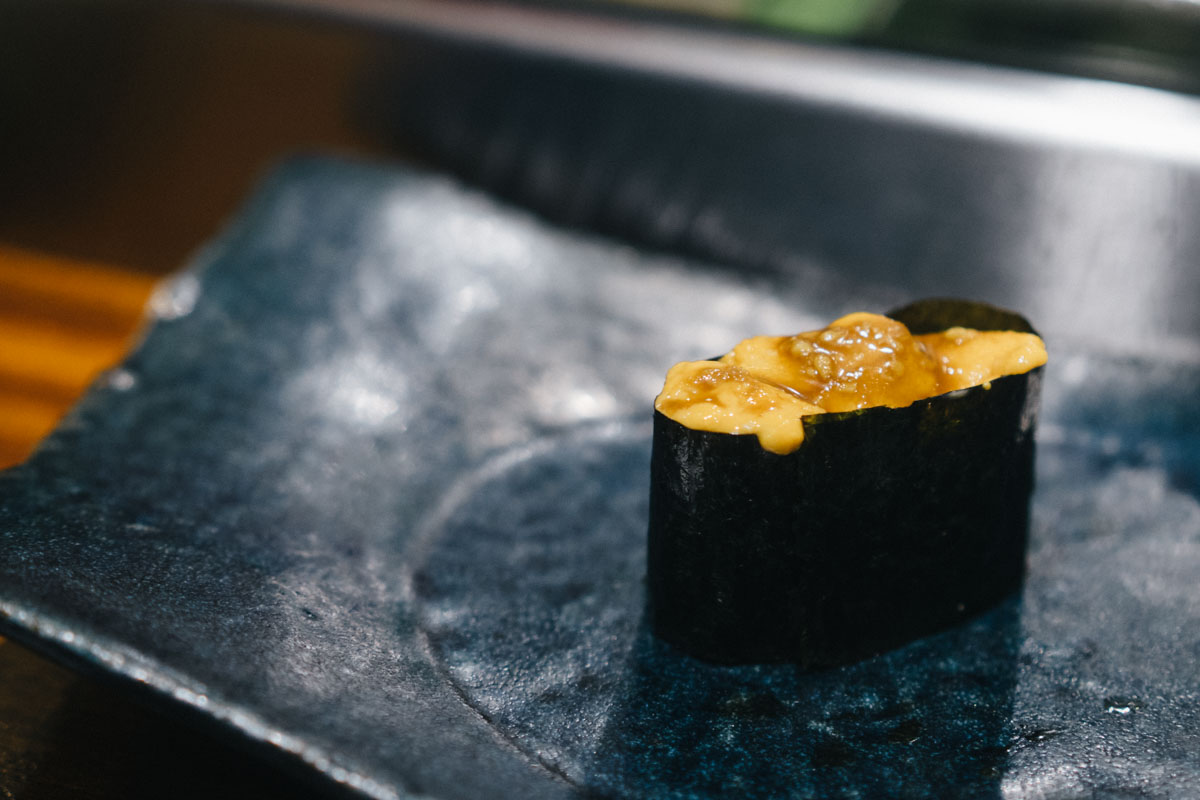 One just wasn't enough, so I added an additional piece of UNI.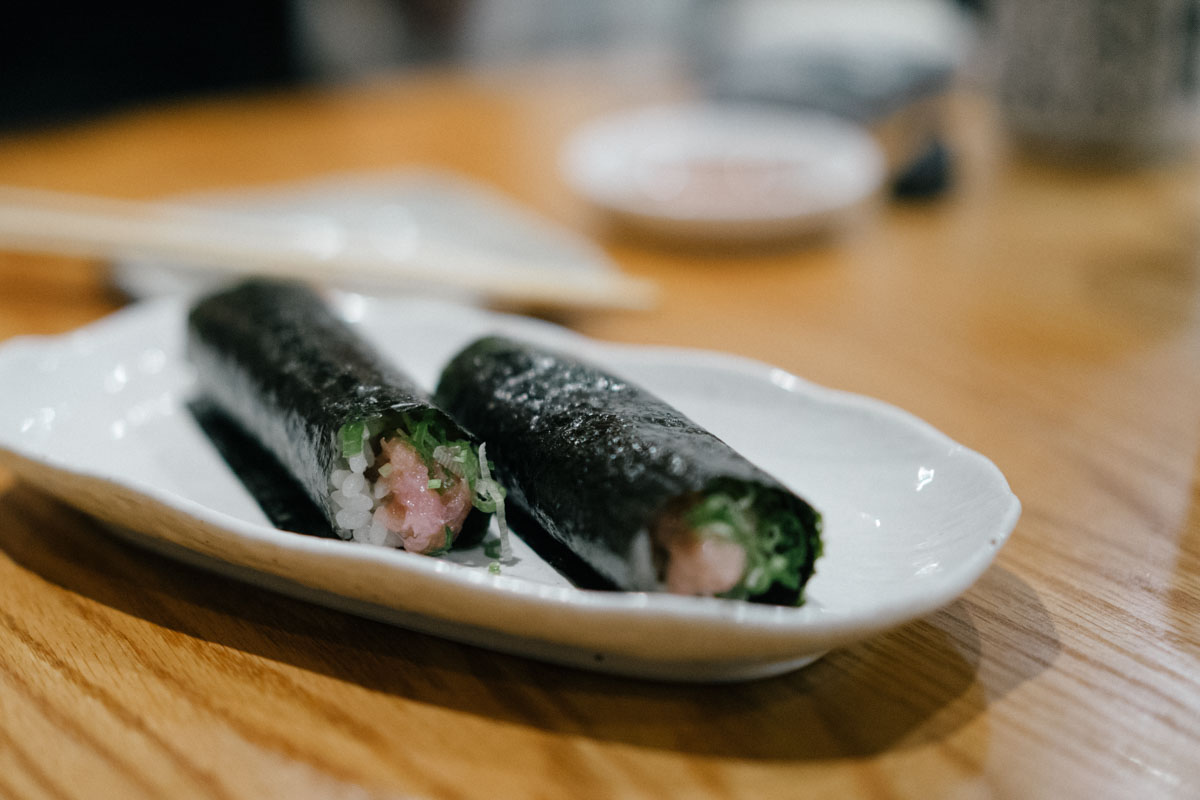 The omakase finishes with a negitoro handroll!

210 7th Ave, Brooklyn, NY 11215
w: sushikatsuei.com
p: (718) 788-5338
Asian, Dinner, Japanese, Lunch, New York, USA