NYC Cray !!! Parm Restaurant and Sandwich Shop
The Lowdown
Restaurant Name: Parm
Cuisine: Italian-American
Average Price per Person: $15 to 35 USD
Location: Nolita, New York City (see map below for details)
Recommendations: Mozza Sticks, Mozza Balls and Chicken Parm Hero

Ratings (out of 5)
Taste: 4
Creativity/Authenticity: 4.5
Atmosphere: 3.5
Service: 3.5
Bang for Buck: 4

Crayscale !!!
New York City has long been known as the mecca for Italian-American food. Legit pizza aside, you gotta love a proper chicken parm sandwich. My favorite spot is Parm, a cozy Italian-American restaurant and sandwich shop on Mulberry Street. Parm opened up shop in 2011 founded by Mario Carbone, Rich Torrisi and Jeff Zalaznick, the same guys behind the wildly popular restaurant, Carbone.
Parm's menu consists of the usual suspects including garlic bread, mozza balls, mozza sticks, roasted turkey, sandwiches and all-parm-everything. It's all about that parm though – chicken parm, eggplant parm, meatball parm and veal parm. Order the chicken parm on a hero roll, the chicken parm is crispy, juicy and tender, smothered with fresh mozzarella and an amazing tomato sauce all sandwiched between a sliced fluffy homemade hero roll topped with sesame seeds. The mozza sticks are on point too, crunchy with a gooey cheesy center.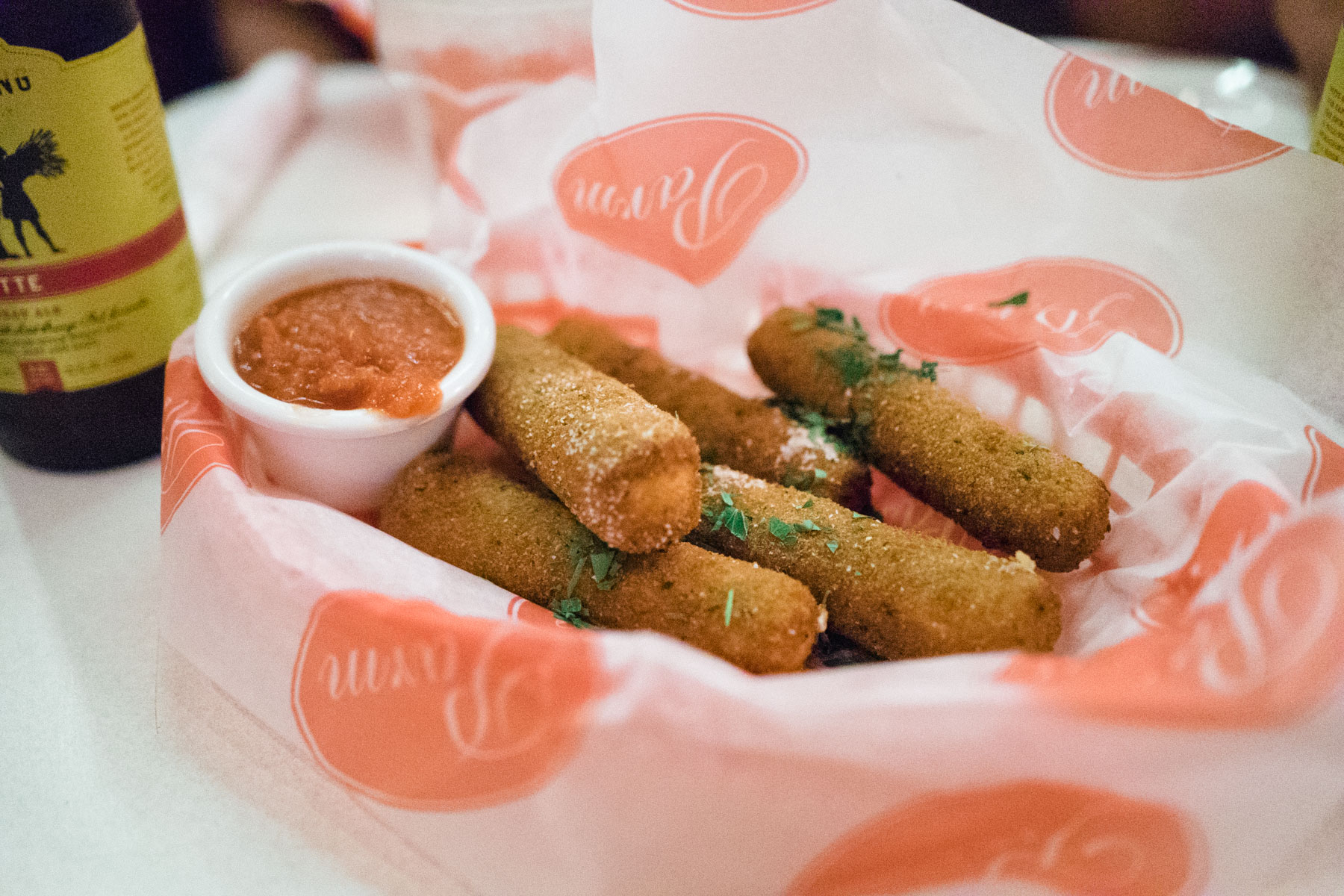 Mozza Sticks ($9 USD). The mozza sticks are crack. Try to eat them right away, while they're still hot stuffed with melted cheese.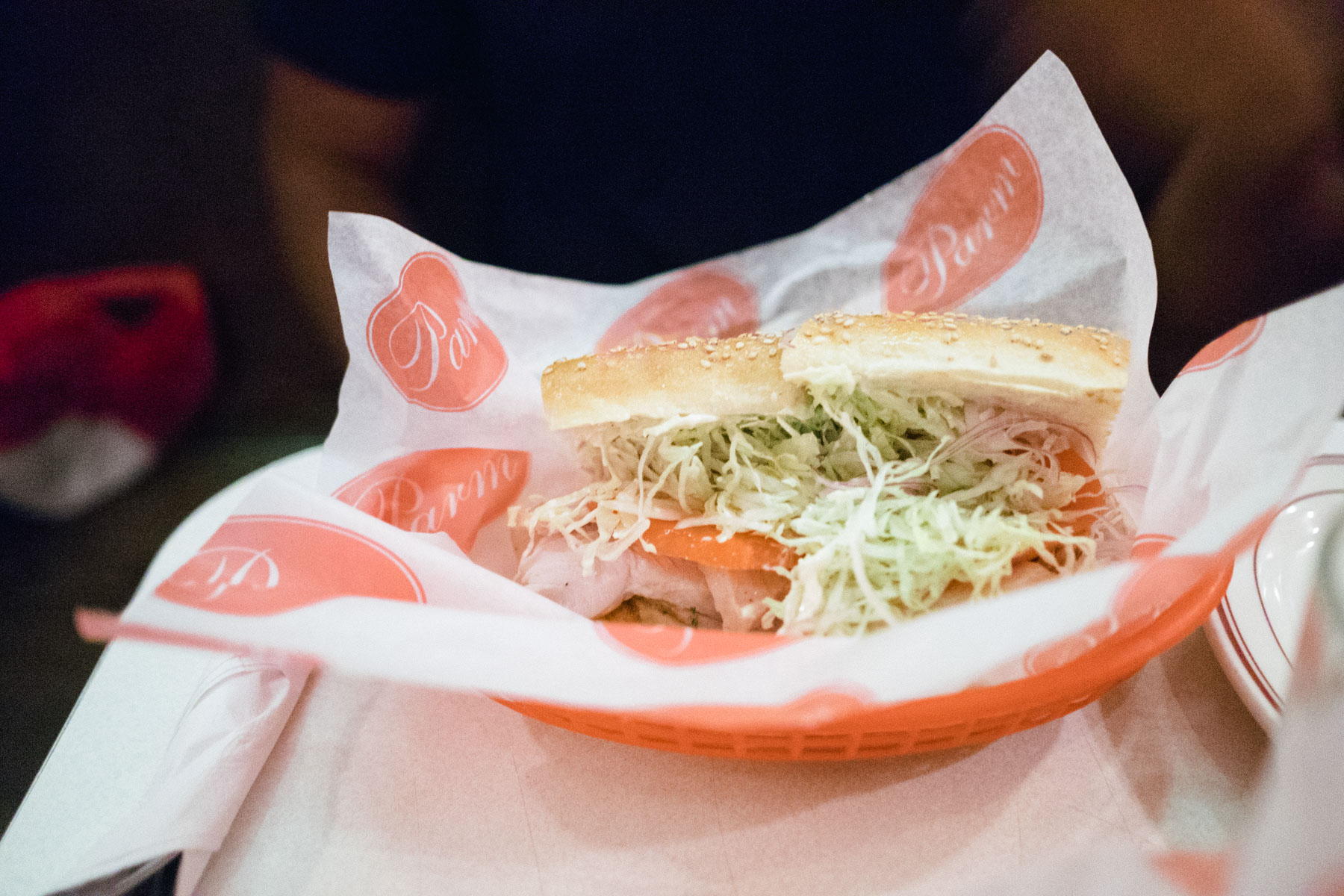 House Roasted Turkey Sandwich ($12 USD). I'm personally not big on turkey, but the roasted turkey sandwich was pretty tasty. The turkey at parm is slow roasted, like porchetta, so it was moist and tender topped with crisp lettuce, fresh tomatoes, and red onions. The chicken parm was way better though, IMO.

248 Mulberry St
New York, NY 10012
p: (212) 993-7189
American, Brunch, Dinner, Italian, Lunch, New York, USA