NYC Cray !!! Miss Lily's Jamaican Diner / Melvin's Juice Box
The Lowdown
Restaurant Name: Miss Lily's - Melvin's Juice Box
Cuisine: Jamaican
Average Price per Person: $18 to $30 USD
Location: Lower East Side, New York City (see map below for details)
Recommendations: Oxtail and Jerk Chicken

Ratings (out of 5)
Taste: 4.5
Creativity/Authenticity: 4.5
Atmosphere: 4
Service: 3.5
Bang for Buck: 3.5

Crayscale !!!
Inspired by Carribean beach shacks, Miss Lily's is the spot for all tings Jamaican. Located in the Lower East Side of Manhattan, Miss Lily's will fulfill all your island cravings. This Jamaican restaurant is recognized for whipping up some of the best Carribean classics in the city. Run by Executive Chef Adam Schop, Miss Lily's specializes in a modern approach to classic island cooking, with traditional favorites.
Miss Lily's is segregated into a restaurant and café called Melvin's Juice Box. We hit up Melvin's Juice Box, a casual café housed in a cheerful sunny diner / Jamaican patty bakery with a handful of booths and tables over a monochromatic checkered floor. Melvin's Juice Box essentially offers a condensed version of Miss Lily's menu along with organic juices and take-out.
The menu at Melvin's Juice Box consists of Caribbean classics including jerk chicken, curried chicken, sandwiches, roti, salads and patties. We ordered a couple of the essentials, oxtail and jerk chicken served with rice and peas. Everything was on point. The oxtail fell off the bone, tender as fu*k and was packed with flavor. The chicken was finger lickin' good and super moist. I can't wait to go back and try the rest of the menu!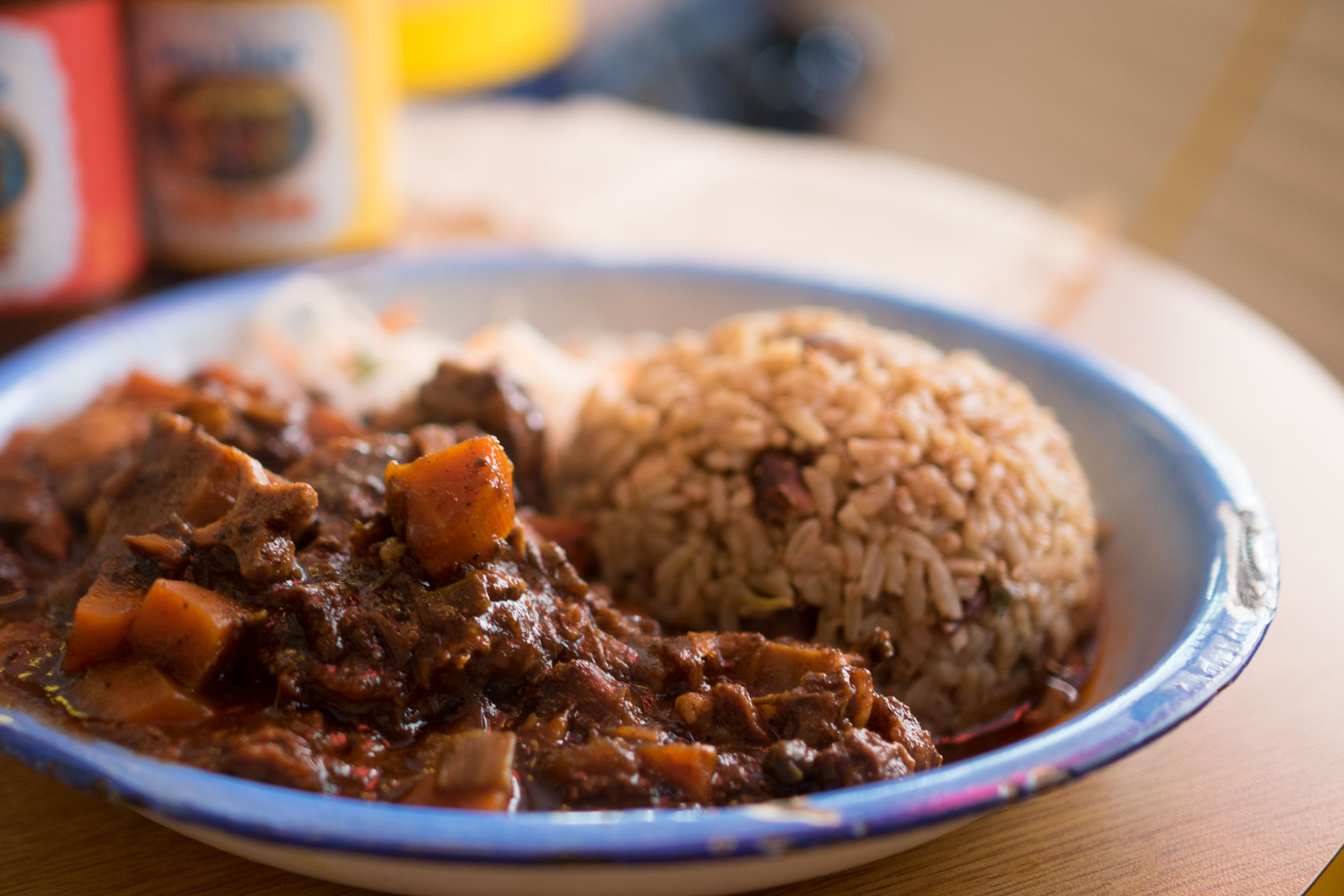 Oxtail with rice & peas ($16 USD).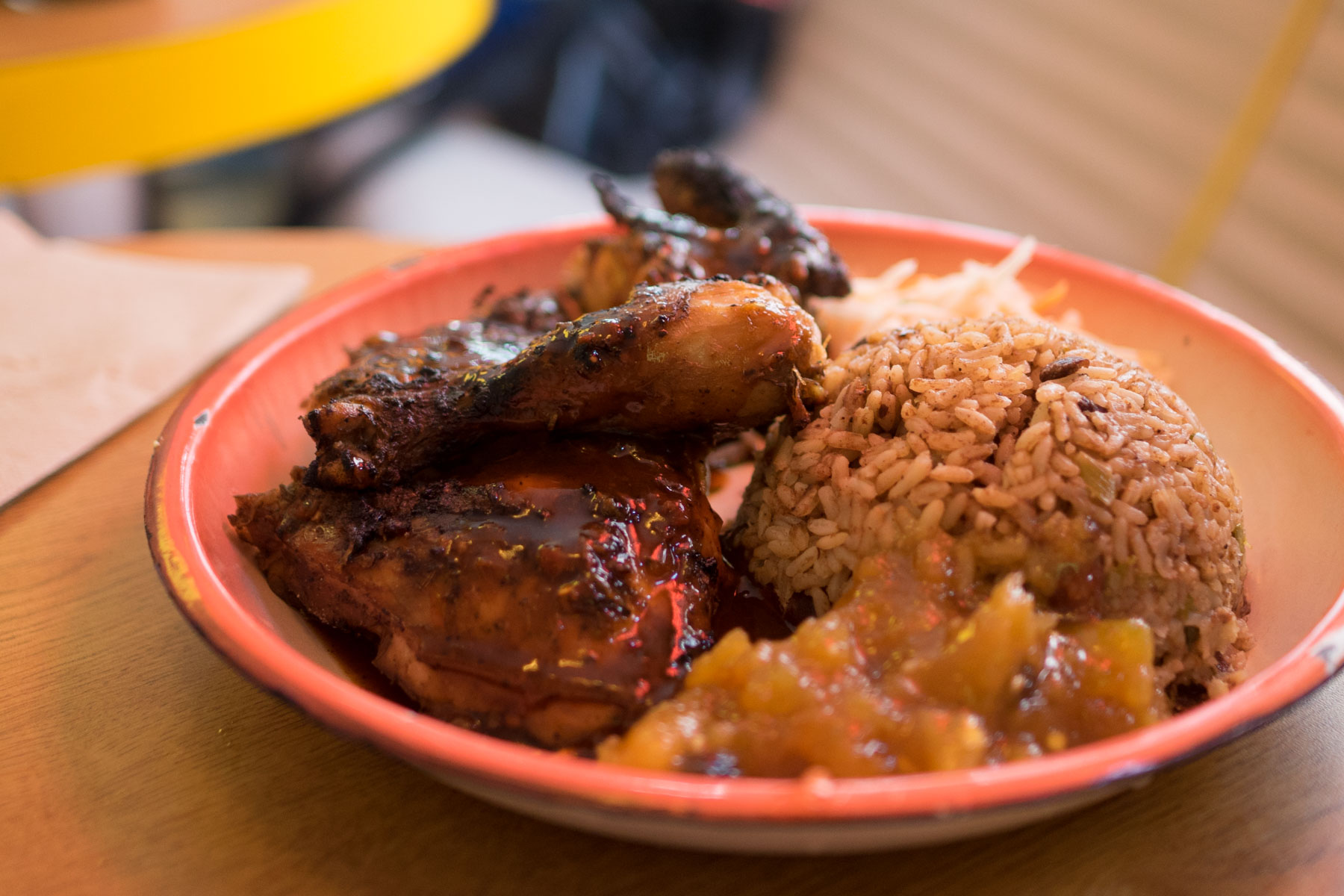 Jerk Chicken with rice & peas ($16 USD).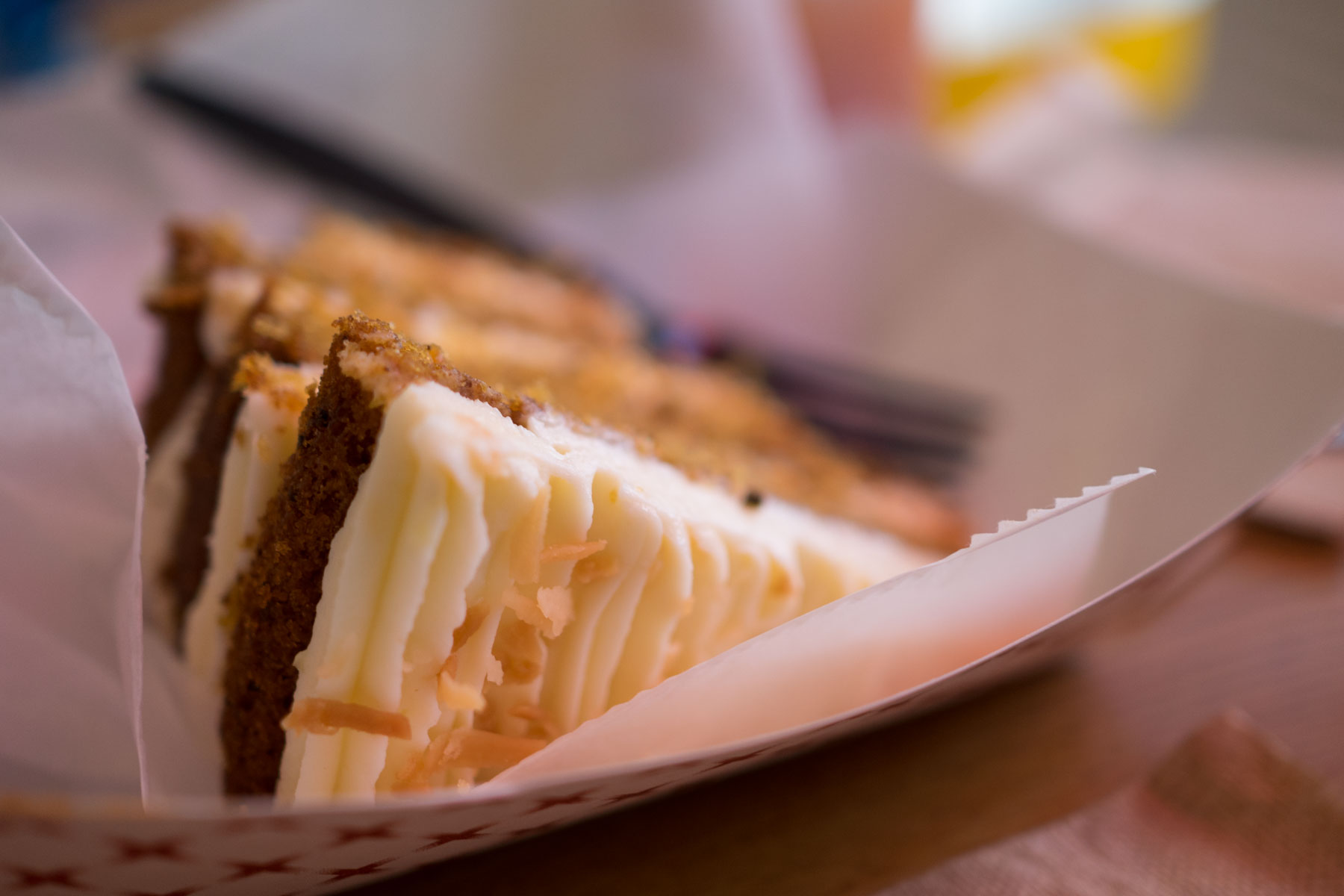 Carrot Cake ($6 USD).

132 W Houston St
New York, NY 10012
United States
Caribbean, Dinner, Lunch, New York, USA