NYC Cray !!! Levain Bakery in New York's Upper West Side
1
The Lowdown
Restaurant Name: Levain Bakery
Cuisine: Artisinal Bakery
Average Price per Person: $5 to 10 USD
Location: Upper East Side, New York City (see map below for details)
Recommendations: COOKIES !!!

Ratings (out of 5)
Taste: 4.5
Creativity/Authenticity: 4
Atmosphere: 3
Service: 3
Bang for Buck: 3.5

Crayscale !!!
Located in New York's Upper West Side, Levain Bakery has become one of New York's most iconic bakeries. Founded and co-owned by Constance McDonald and Pamela Weekes, Levain opened up shop in 1995 with its first location on 167th West and 74th Street. Initially, Levain's concept was to focus on freshly-baked artisanal breads. However, Levain's notorious 6-ounce cookies have taken the spotlight and are what the bakery has become recognized for.
These 6-ounce cookies ain't no joke. These bad boys are massive, dense, and look more like scones than cookies. If you're counting calories, Levain's cookies aren't for you. They were conceived to purposely contain a high number of calories for athletes training for Triathlons. After word had got around about Levain's enormous cookies, the bakery was featured on the Food Network and has received tons of press since.
The bakery is further uptown, but definitely worth the trip. The aroma of these cookies is sensational. I swear you can smell this stuff from a mile away. Whipping up fresh batches daily, choose between Chocolate Chip Walnut, Oatmeal Raisin, Dark Chocolate Chocolate Chip, and Dark Chocolate Peanut Butter Chip. Cookies aside, the bakery also features a selection of pastries, cakes, brioche, rolls, scones and more.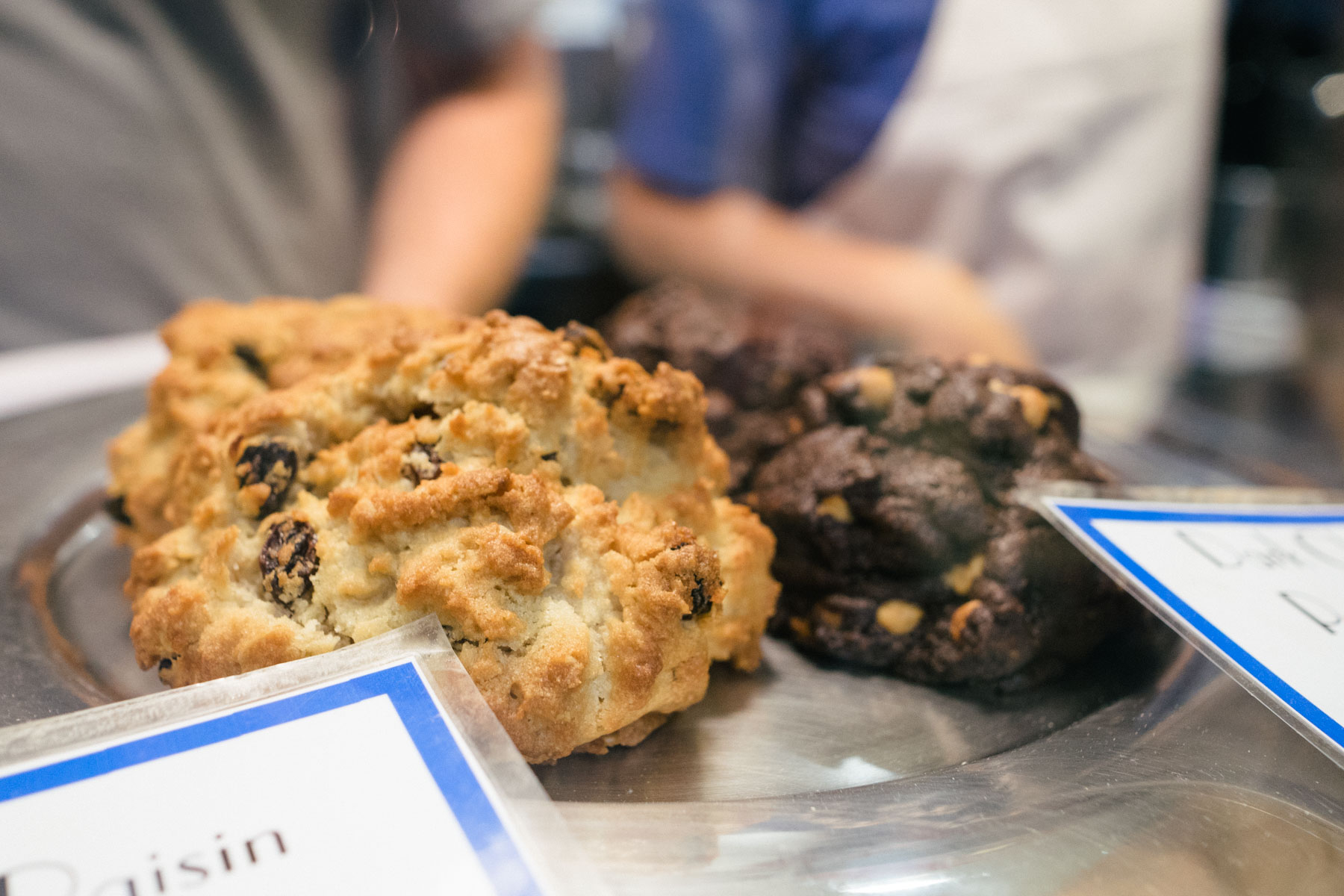 Oatmeal Raisin was my favorite!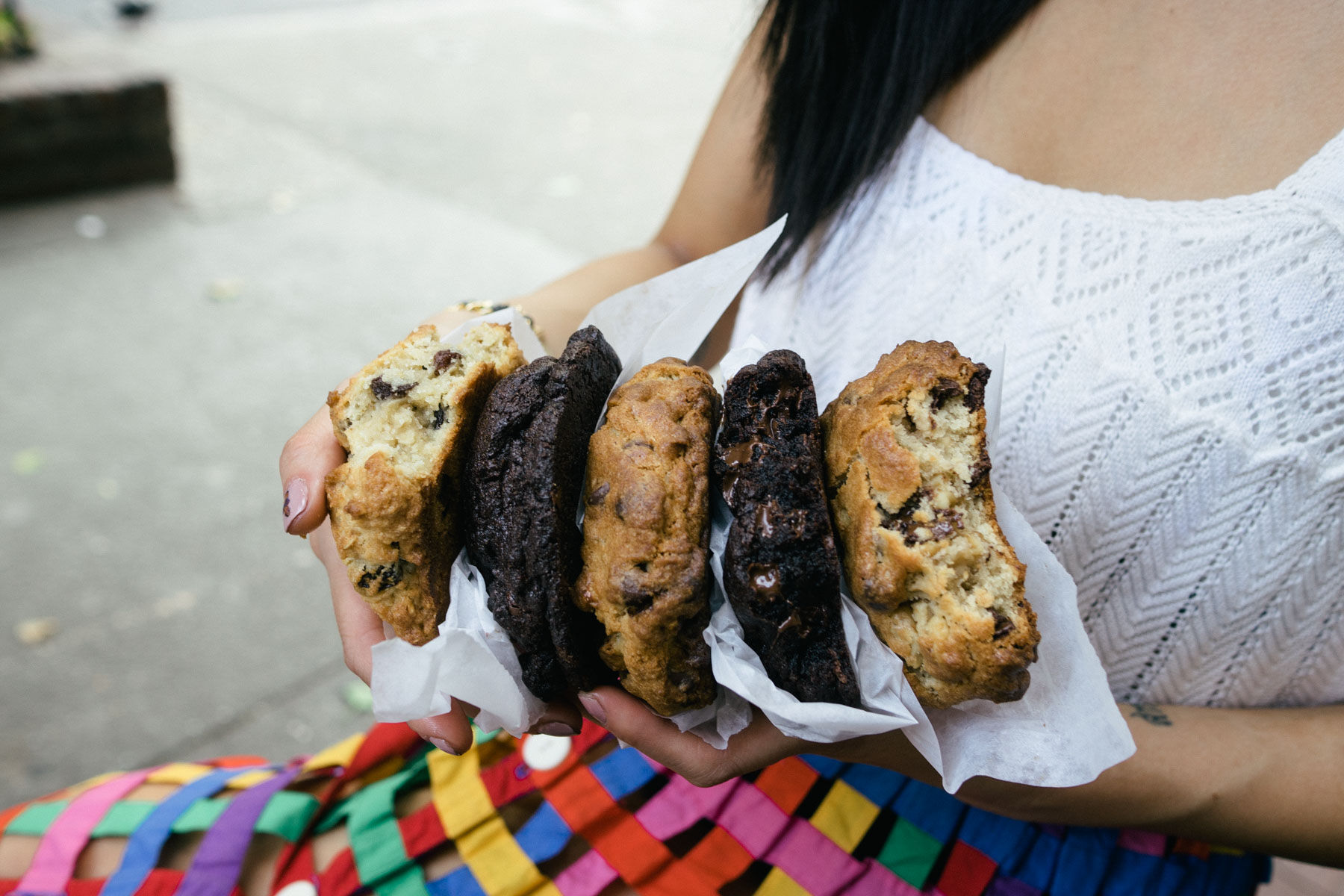 I had two of these to myself, but it literally took me 4 days to finish them both. Best part is that they were still moist and tasted fresh! A package of 4 is priced at $27 USD.

167 West 74th Street
New York, NY 10023
United States
w: levainbakery.com
American, Dessert, New York, USA, North American