NYC Cray !!! Chikalicious: The Best Dessert Restaurant in New York City
The Lowdown
Restaurant Name: Chikalicious Dessert Bar
Cuisine: American x Japanese x French Dessert
Average Price per Person: $18 to $30
Location: Lower East Side, New York City (see map below for details)
Recommendations: White Chocolate Mousse with Cantaloupe, Darjeeling Tea Panna Cotta with Vanilla-Corn Sorbet, and Double Chocolate Sablee with Granita Trifle

Ratings (out of 5)
Taste: 4.5
Creativity/Authenticity: 5
Atmosphere: 4.5
Service: 4.5
Bang for Buck: 5

Crayscale !!!
I have a major sweet tooth and I always have room for dessert. Regardless of how much I've eaten, I need to end my day on a sweet note. One of my favorite joints in New York City is Chikalicious. Introduced to me by my girl Sophia Chang, Chikalicious has become a part of my New York restaurant rotation. Run by the cutest couple, pastry chef Chika and manager Don Tillman, Chikalicious is a small dessert bar with just 20 seats focusing on an all-dessert everything.
The menu consists of a Prix Fixe, meaning an amuse bouche, choice of dessert and petit fours for $16 USD. An optional wine pairing is also available for an additional $8 USD. Chikalicoius desserts are a melting pot of American, French and Japanese desserts such as Fromage Blanc Island "Cheese Cake," Raspberry-Jewel Pluot Brûlée on Crème Anglaise with Jasmine Sorbet, and Darjeeling Tea Panna Cotta with Vanilla-Corn Sorbet and Popcorn.
Chikalicious is only open from Thursday to Sunday at 3pm until 10:45pm. However, Chikalicious's sister dessert bar, Dessert Club is right across the street and open daily. The Dessert Club definitely offers a more pedestrian experience. The Dessert Club's menu consists of classics with a slight twist including lava cakes, hot apple crisp, macarons, tiramisu mochi, cupcakes, cookie eclairs (not exactly sure what that means, but I'm intrigued), eclairs ice cream sandwiches, Jack Daniels bread pudding and more.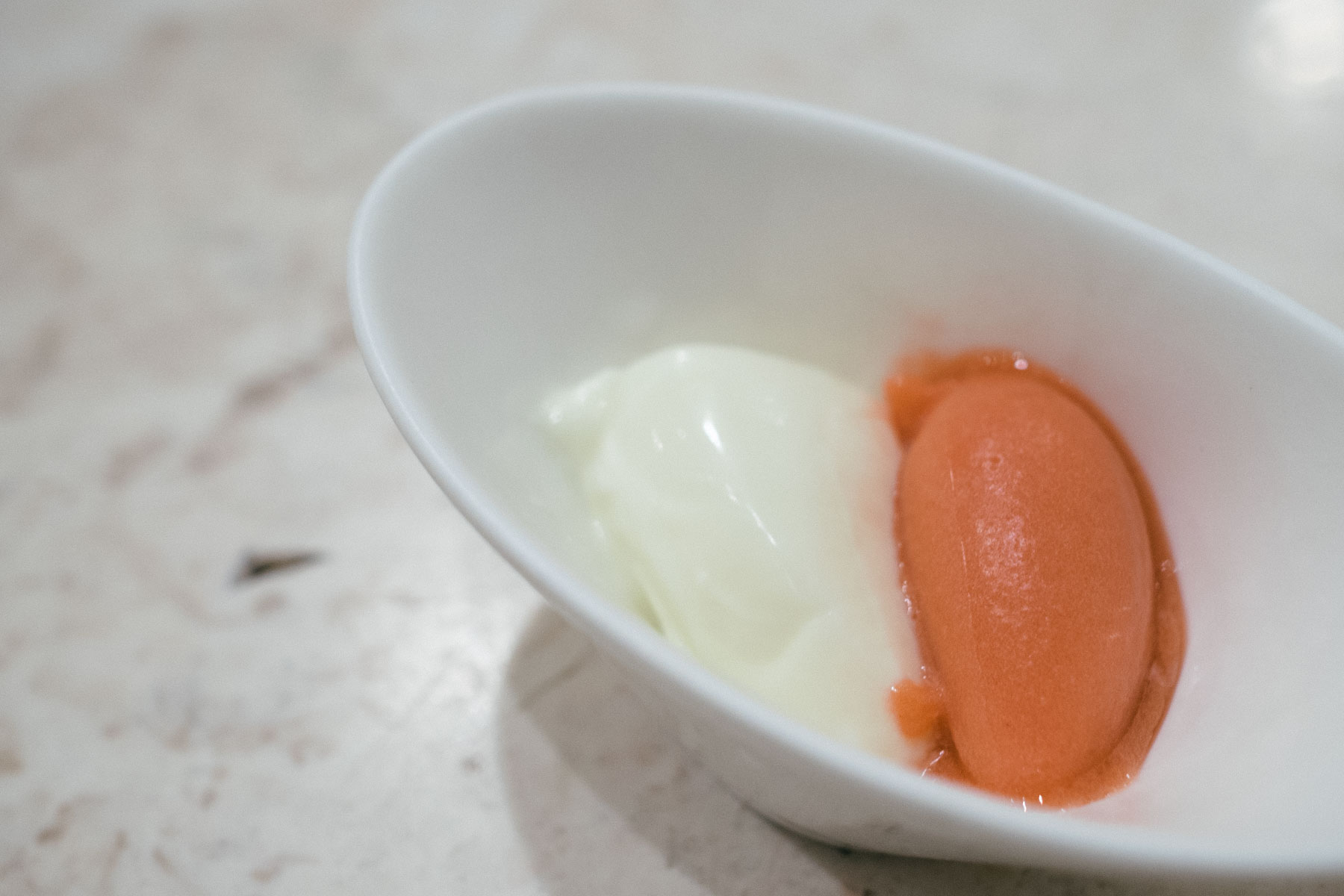 Amuse bouche of fresh strawberry sorbet and yogurt cream.
Darjeeling Tea Panna Cotta with Vanilla-Corn Sorbet and Popcorn was my favorite of the three desserts. The Darjeeling tea panna cotta was smooth and creamy with a subtle floral flavor which worked well with the sweet vanilla-corn sorbet.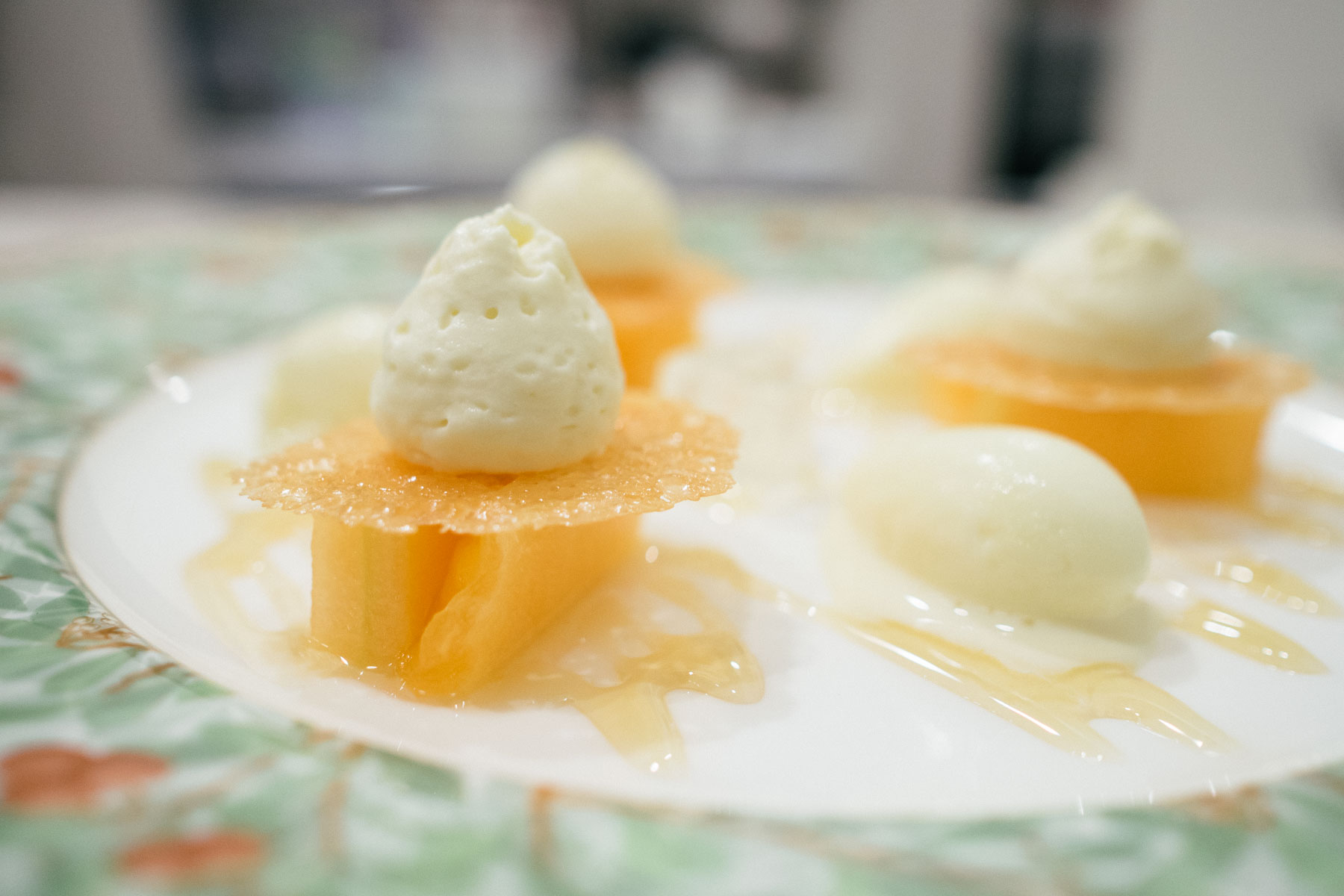 White Chocolate Mousse on Cantaloupe with Lace Tuile and Fresh Mint Ice Cream was the runner-up. The cantaloupe was perfectly ripe and sweet topped with a crunchy tuille and airy white chocolate mousse. I tend to avoid minty desserts, but I the fresh mint ice cream was light and refreshing.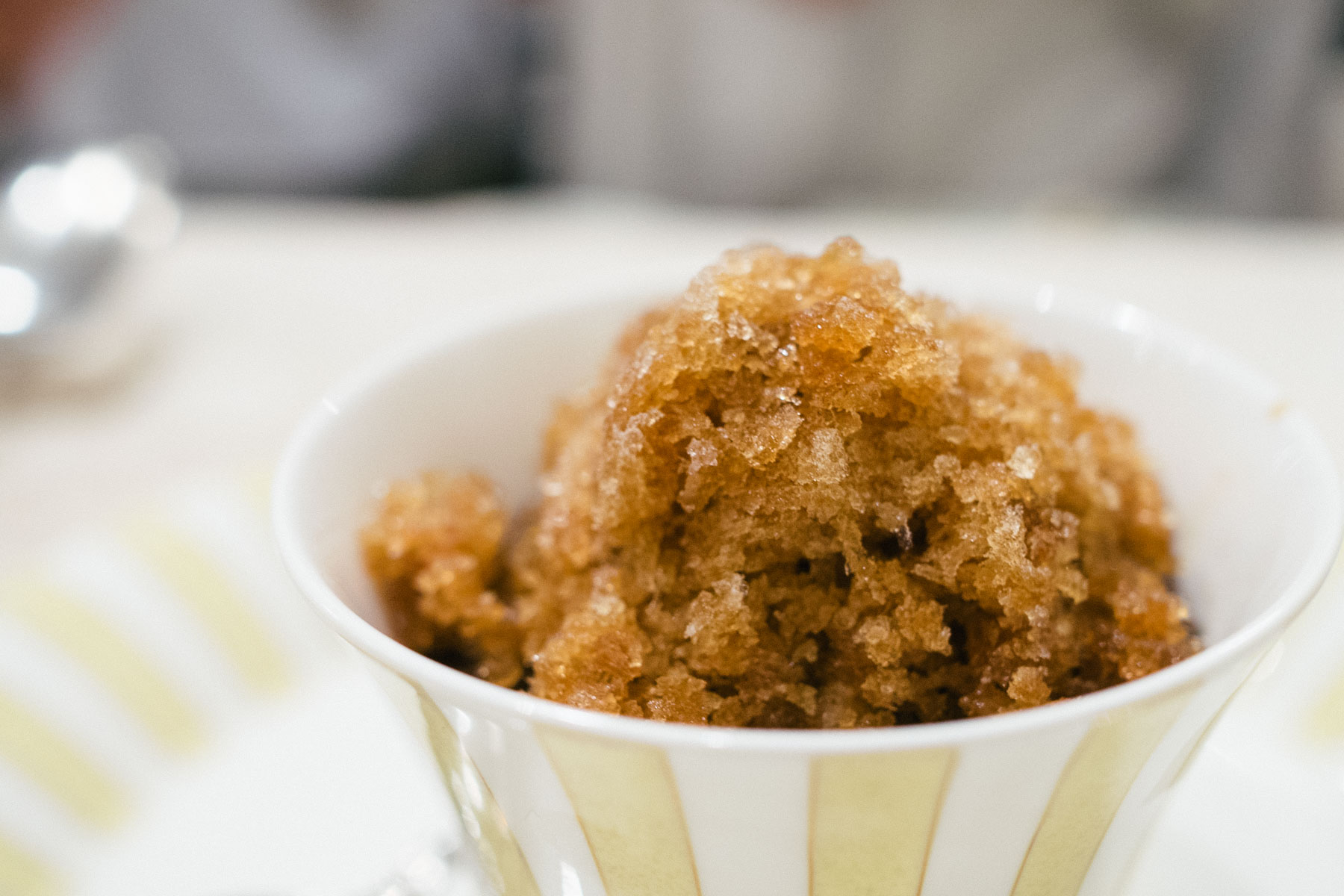 The Double Chocolate Sablee with Espresso Granita Trifle and Toasted Pecan on Honey Parfait sounds quite sweet and heavy, but the espresso granita trifle balanced everything out quite nicely.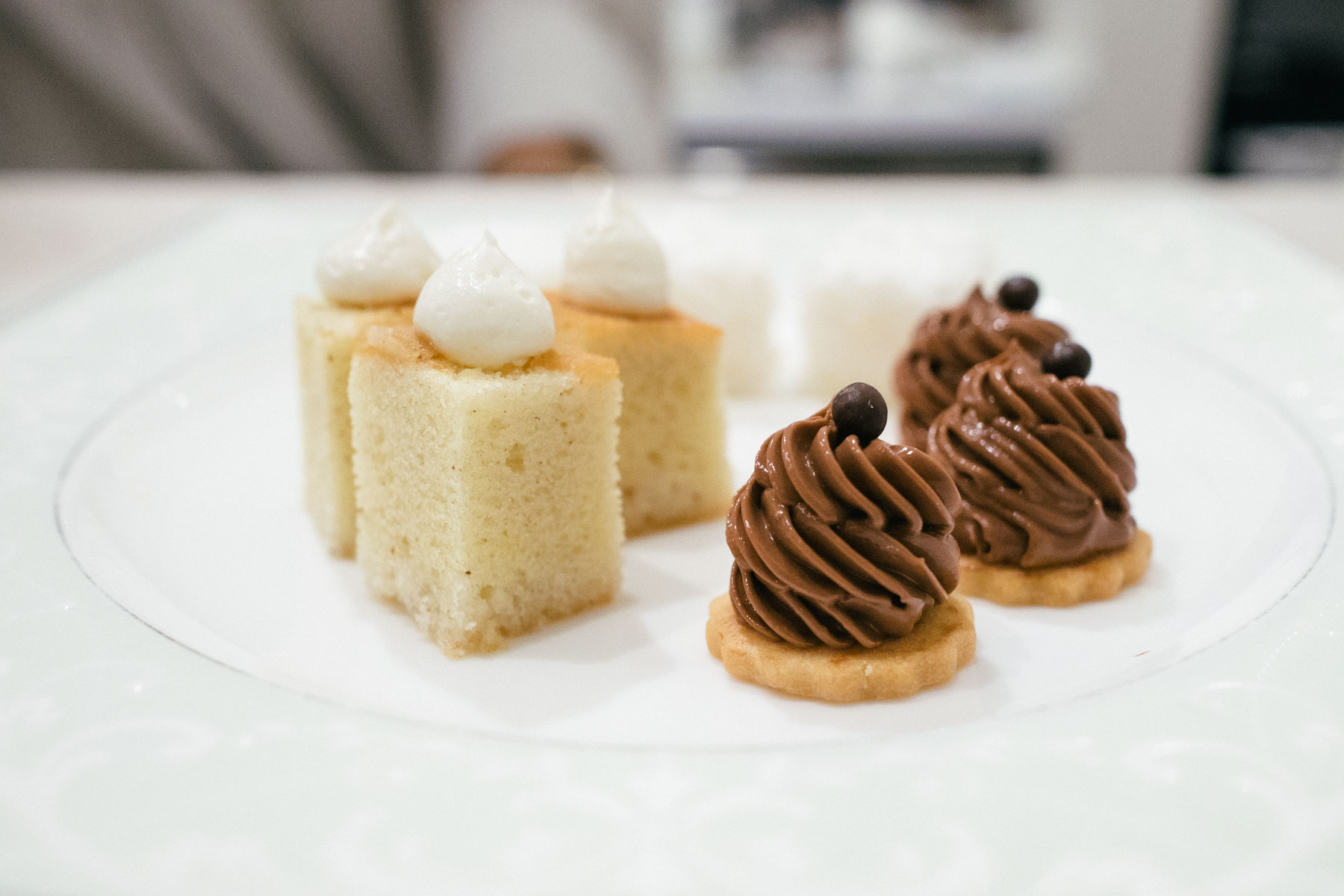 Ended the meal with delicious petit fours – three spice pound cake, adult chocolate and coconut marshmallow.

ChikaLicious Dessert Bar
203 E 10th St
New York, NY 10009
United States
p: +1 (212) 475-0929
American, Asian, Dessert, European, French, Japanese, New York, USA, North American