The Lowdown
Restaurant Name: VJ's North Shore Dogs & Burgers
Cuisine: American Hot Dogs & Burgers
Average Price per Person: $5 to $30 USD
Location: North Shore, Hawaii (please refer to the map below for details)
Recommendations: Bleu-Pearadise, Buddha Head, and Yarrow on Taro

Ratings (out of 5)
Taste: 4.5
Creativity/Authenticity: 4
Atmosphere: 2.5
Service: 3
Bang for Buck: 4
Crayscale !!!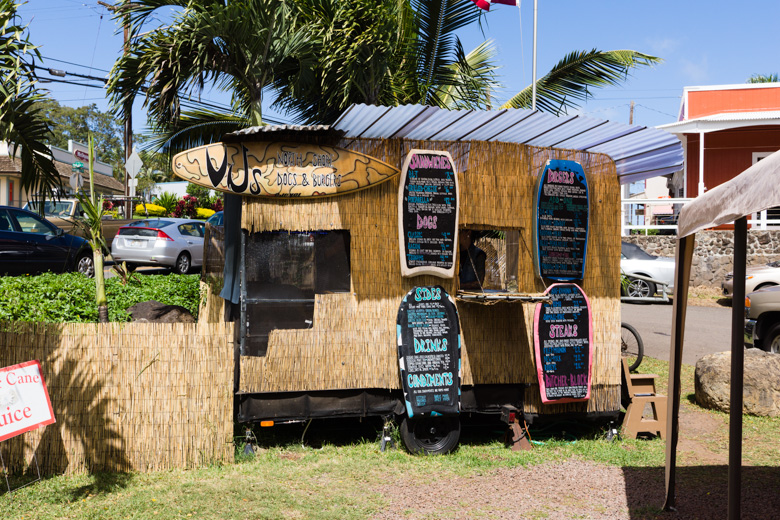 I love the drive up from Honolulu to the North Shore. There's an amazing scenic route with a beautiful coast line and a variety of food trucks scattered in between. It's definitely worth the drive and a nice getaway from the city. If you do find yourself heading up to the North Shore, make a pit stop in Haleiwa on Kamehameha Highway. There's a cluster of food trucks surrounding a small parking lot. Here you'll find the legendary Giovanni's Shrimp Truck, Dat Cajun Guy, Hono's, Zane's Simply Shrimp, and what I'm about to share with ya'll, VJ's North Shore Dogs & Burgers.
VJ's burgers come highly recommended by my favorite Hawaiian born and bred couple, Jasper Wong and Amy Luu of POW! WOW! This is one of their favorite spots when hitting the North Shore and they come to this place up the regular. VJ's burgers are made with local Hawaiian organic 100% grass fed, fresh ground beef. These bad boys are mad juicy, succulent and flavorful. VJ's also has a selection of unique and interesting flavor combos that will get your taste buds turnt.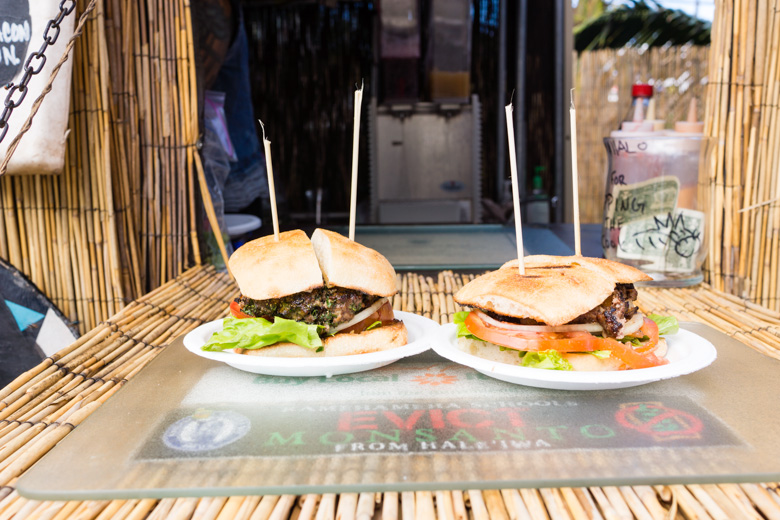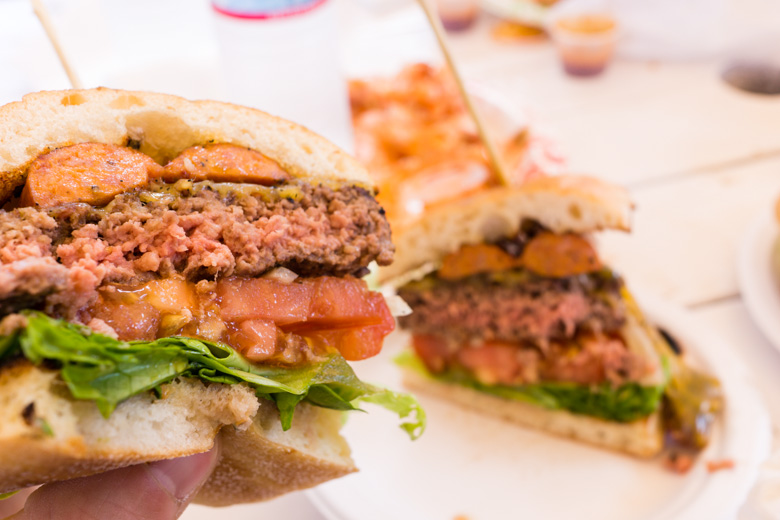 Buddha Head – 1/3 lb patty topped with two strips of Portuguese sausage and Tillamook cheddar cheese ($10 USD). I love me some juicy sausage. These Portuguese sausages (which apparently aren't even of Portuguese decent) were mad flavorful, well seasoned and just a bit spicy. This is quite a meat intensive burger doe. Some people might be turned off by that, but not me! The only thing that I could complain about was that the sauce was pretty thick which made it difficult to get it all in (that's what she said).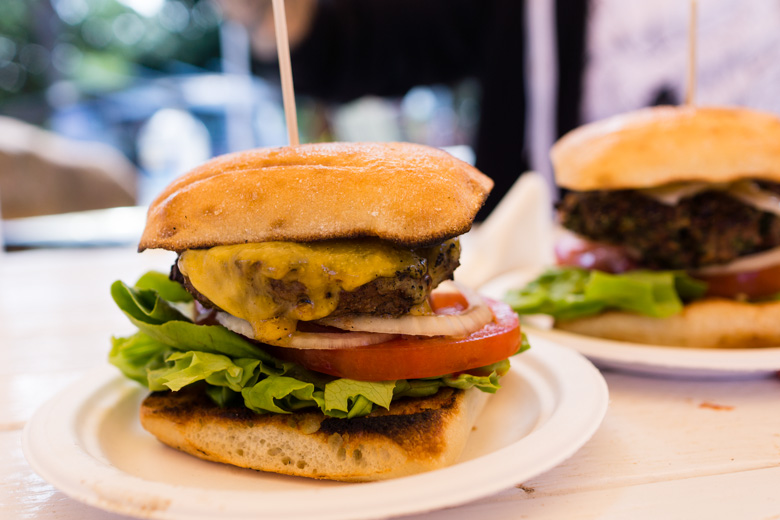 Bleu-Pearadise – 1/3 lb patty mixed together with Bosc pear and topped with bleu cheese ($10 USD). The Bleu-Pearadise was my favorite of the three burgers we ate. The combination of the sweet pear with the juicy beef and sharp creamy bleu cheese was unrill.
Yarrow-on-Taro – 1/3 lb patty mixed together with organic kale and gruyere cheese topped with parmesan ($10 USD).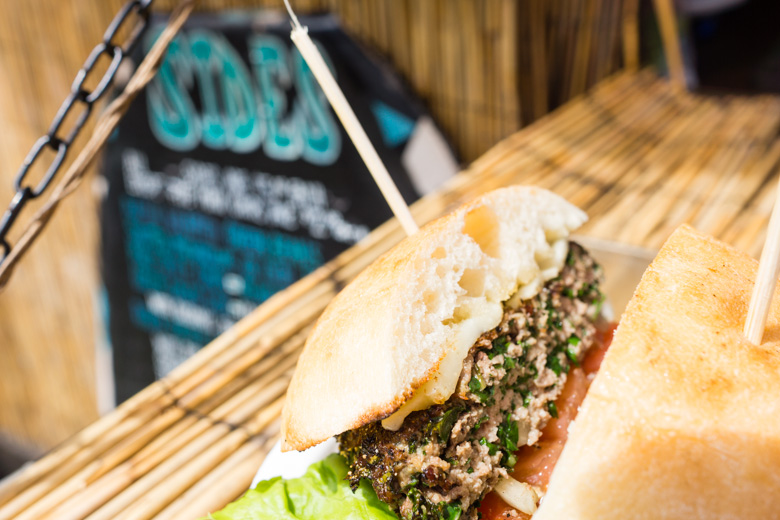 Hawaiians love their kale! The burger was slightly on the dry side, but the bits of kale made me feel less guilty about stuffing my face with burgers. It added a nice earthy flavor to the patty and melded together with the salty nutty gruyere cheese.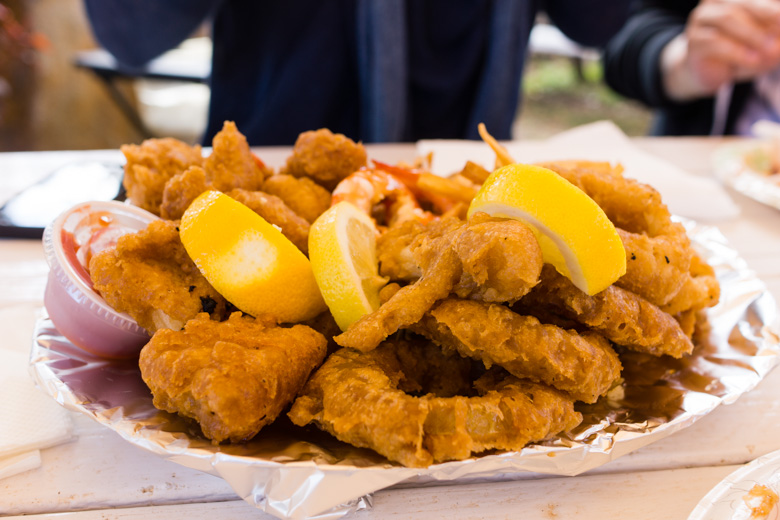 We copped this sampler platter from Zane's Simply Shrimp. It's good and all, but SAVE ROOM FOR THE BURGERS! Trust me!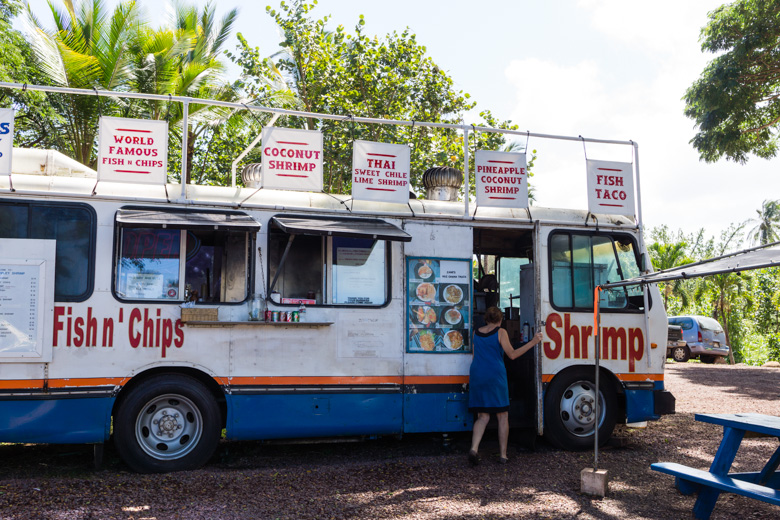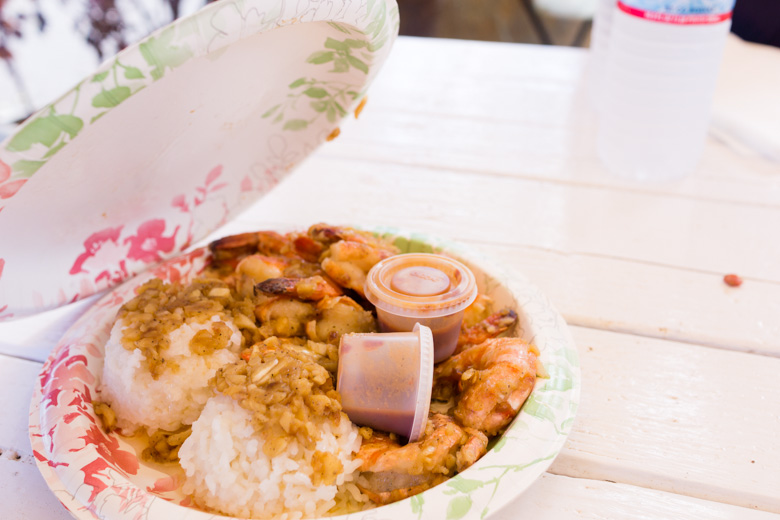 We couldn't help ourselves and got some of that Giovanni's skrimp too! Finger lickin' good!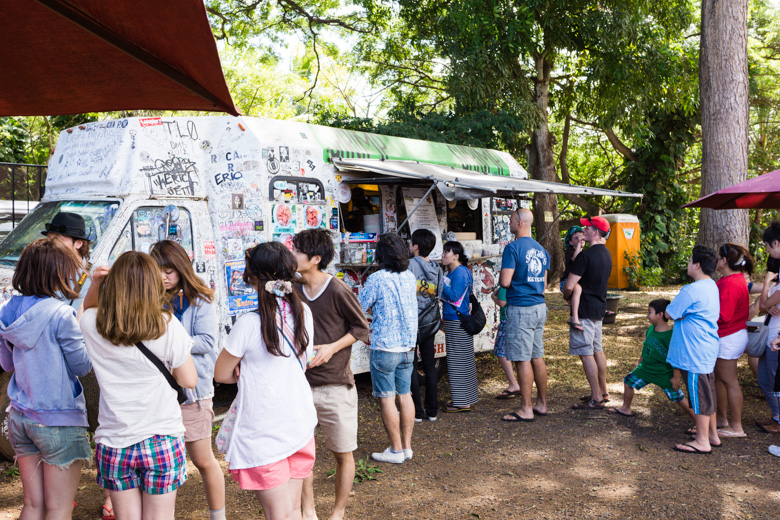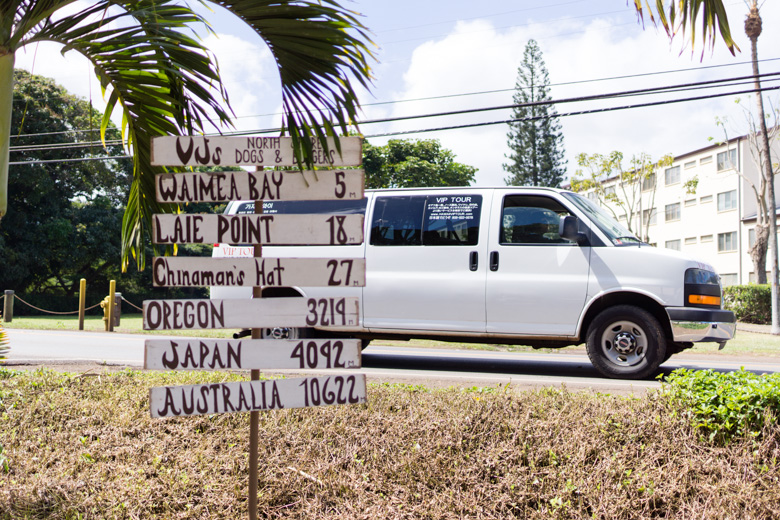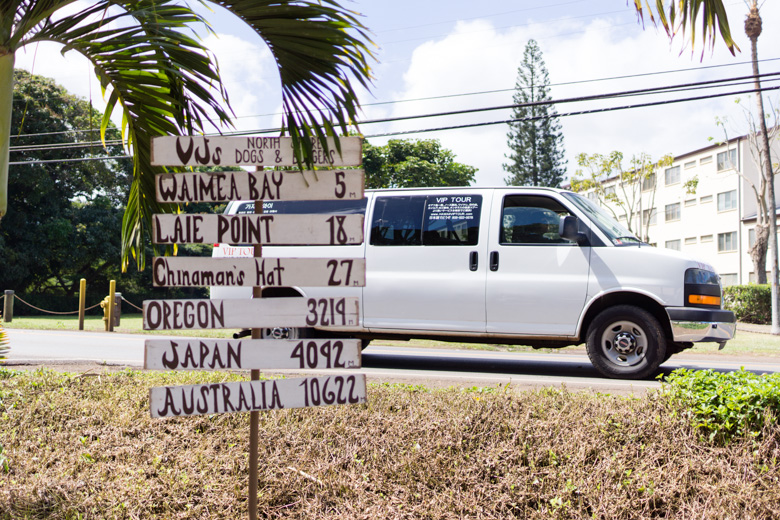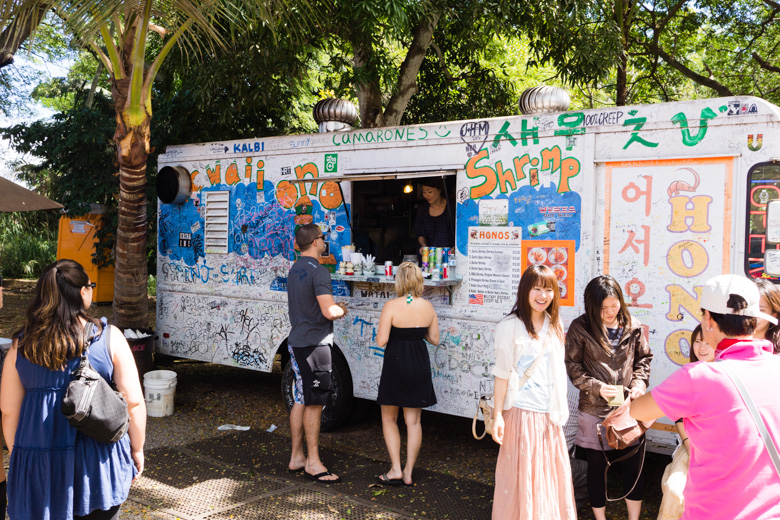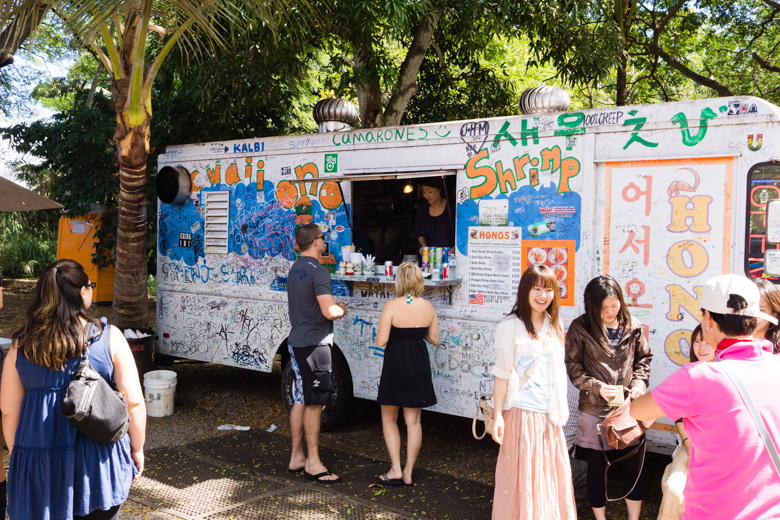 View Larger Map
66-472 Kamehameha Highway, Haleiwa, HI 96712
p: 1.808.729.2689
vjsnorthshoredogs.com‎
American, Dinner, Hawaiian, Honolulu, USA, Lunch, North American