The Lowdown
Restaurant Name: Tim Ho Wan, The Dim Sum Specialists 添好運點心專門店
Cuisine: Chinese Dim Sum
Average Price per Person: $40 to $120 HKD or $5 to $15 USD
Location: Sham Shui Po, Hong Kong (please refer to the map below for details)
Recommendations: Baked BBQ Pork Buns, Vermicelli Rolls (rice sheet rolls), Steamed Egg Cake, Deep Fried Taro with Almonds, Steamed Glutinous Rice with Chinese Sausage, and Deep Fried Glutinous Rice Dumpling

Ratings (out of 5)
Taste: 4
Creativity/Authenticity: 5
Atmosphere: 3.5
Service: 1.5
Bang for Buck: 5
Crayscale !!!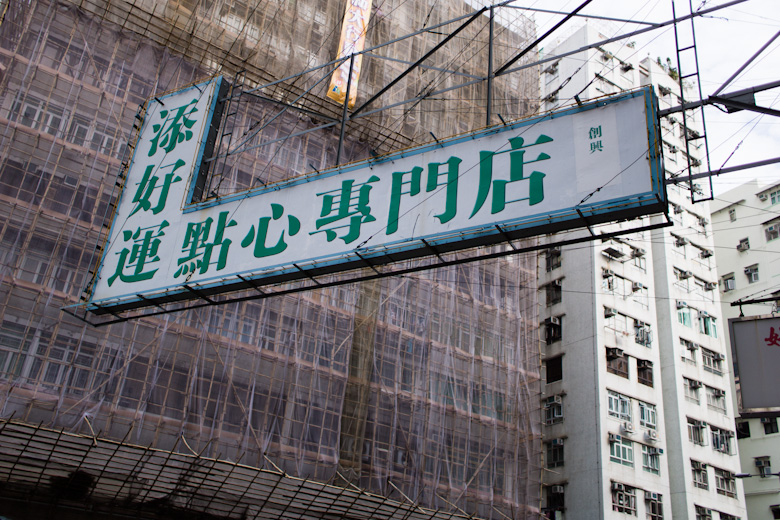 Dim sum is one of my all time favorite meals. I love the concept of eating a variety of small dishes, dumplings, and buns all in one sitting. One of the most popular joints in Hong Kong is Tim Ho Wan, a one Michelin Star all day, every day, dim sum restaurant. Tim Ho Wan is known for having simple and delicious dim sum for a helluva good deal.
There are three locations in Hong Kong, Sham Shui Po, Mong Kok and the most recent addition in Central. Tim Ho Wan is always packed regardless of of the time or location visited. I've had the best luck with the original location in Sham Shui Po waiting about 15 minutes for a table on a Sunday morning. The wait at IFC in Central usually takes about 20-40 minutes, but at least you could kill time by doing a little shopping (or window shopping). I don't even bother with the Mong Kok location, considering both times I tried going, they said the wait would be at least an hour.
Tim Ho Wan's food is pretty legit and super cheap! You can get anything on the menu for less than $24 HKD or $3.10 USD with the exception of that fancy shmancy Chinese delicacy double boiled bird's nest egg white dessert ish which costs $48 HKD or $6.20. Tim Ho Wan is also known for their legendary BBQ Pork Buns, the dish that made the restaurant go viral. I never ever eat BBQ Pork Buns. I'm not really down with savory steamed buns, but these BBQ Pork Buns are effing banging. Not to say you can't get something similar at other restaurants, but I crave Tim Ho Wan's soft buns bursting with piping hot delicious barbecued pork goodness topped with that sweet crispy buttery crust. They are SOO FRIGGIN' GOOD !!!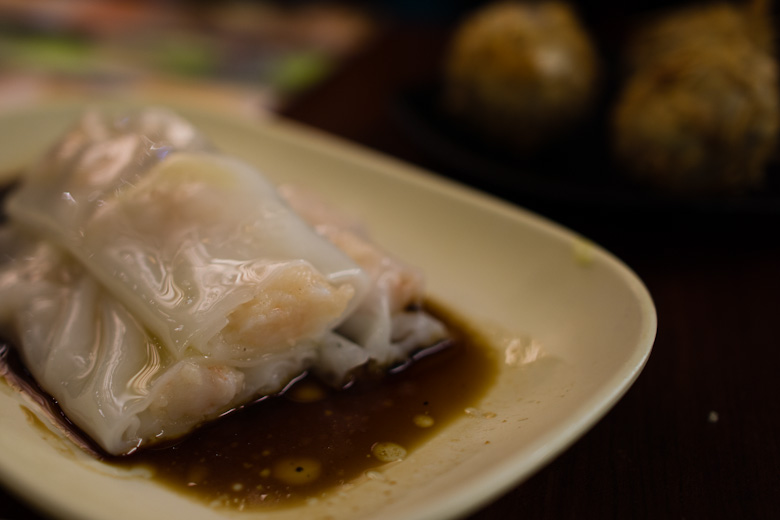 Vermicelli Rolls stuffed with shrimp or rice sheet rolls ($19 HKD or $2.45). Tim Ho Wan's rice sheet rolls are mad good! The rice sheets are super thin, soft and melt in your mouth. The BBQ pork ones are good too!
Deep Fried Taro & Almond Dumpling with Mayonnaise ($16 HKD or $2.05 USD). Love these balls! The taro is piping hot and sweet with a crunchy nutty crust. The balls are good with or without the mayonnaise.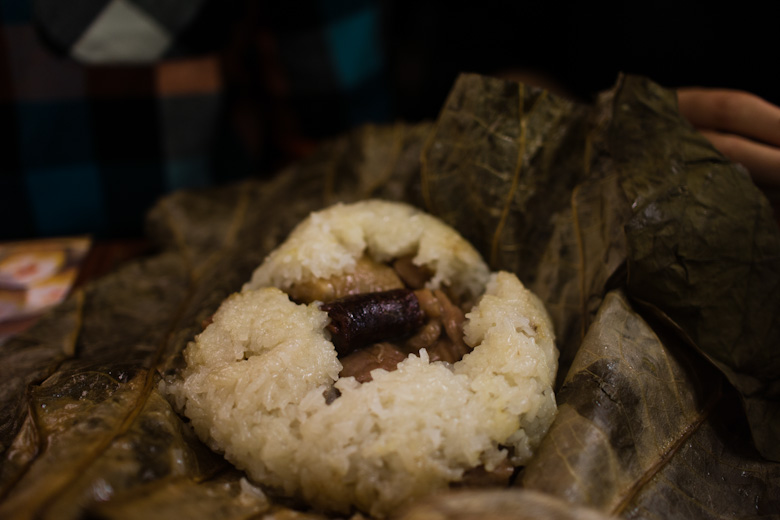 Steamed Glutinous Rice with Chinese sausage and chicken ($24 HKD or $3.10 USD). Unlike other stingy dim sum rivalries, this packet of glutinous rice was jam packed with flavorful meaty goodness! There was a huge piece of sausage and a handful of large chicken chunks to go around.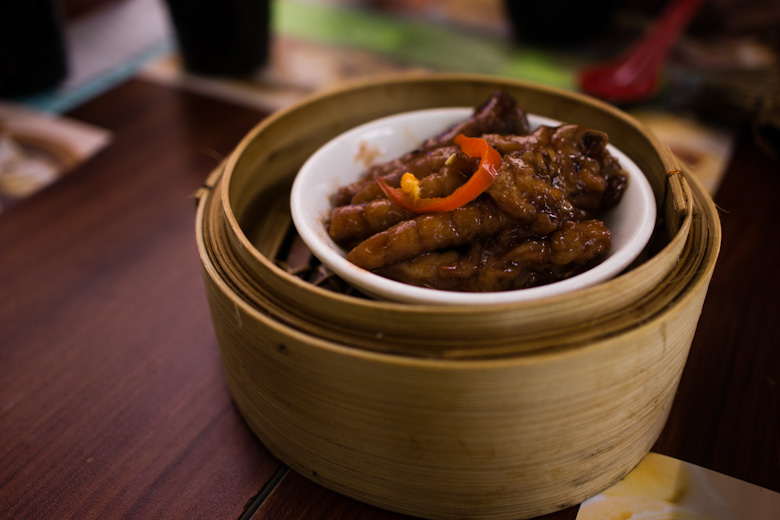 Steamed Chicken Feet with Black Bean Sauce ($15 HKD or $1.95 USD). People get really weirded out by chicken feet, but I'm down with it. It's the best when it's steaming hot soaked with sweet black bean sauce.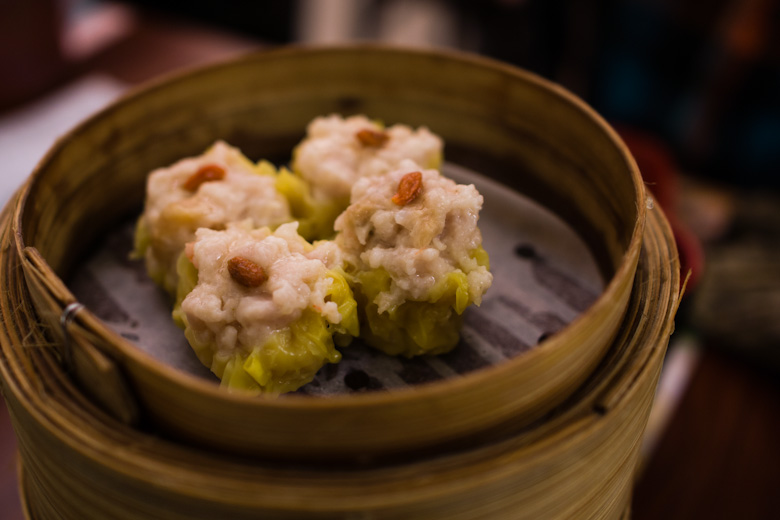 Steamed Pork Dumpling with Shrimp or Shumai ($23 HKD or $2.95 USD).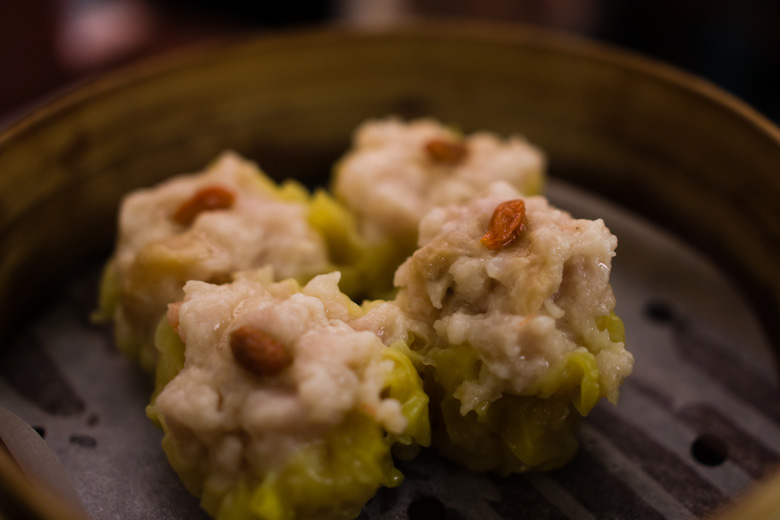 The shumais were plump and dericious!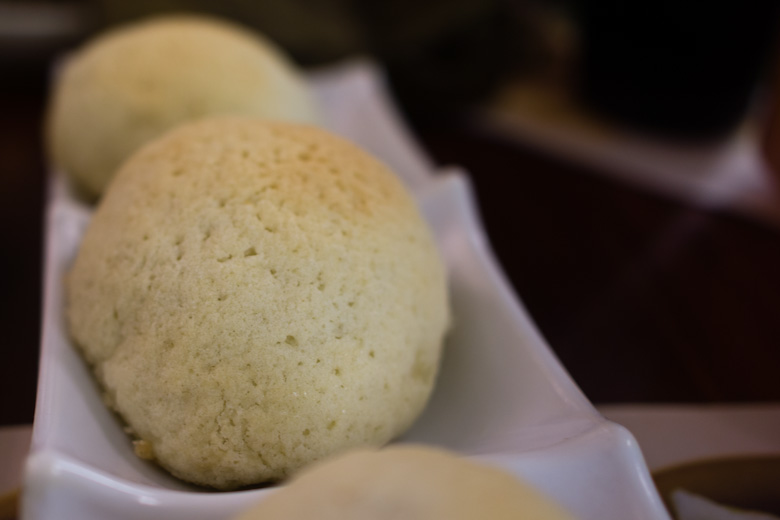 Baked BBQ Pork Bun ($16 HKD or $2.05 USD). THESE ARE AMAZING!!!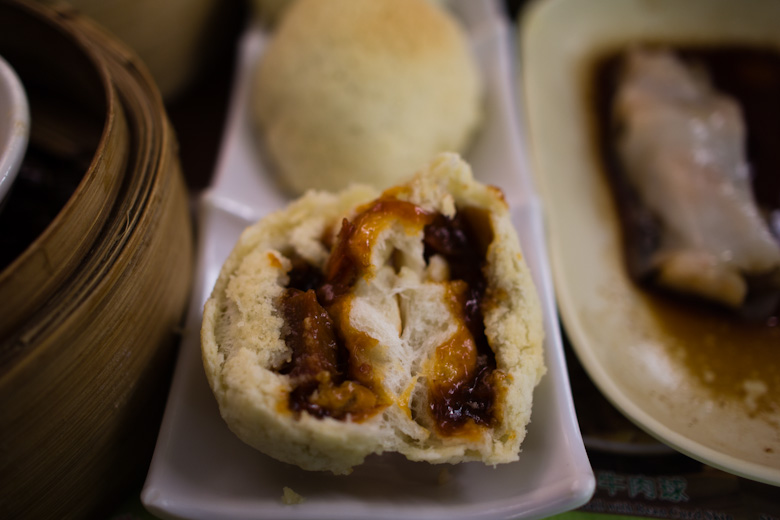 You cannot go to Tim Ho Wan and not order this! These are the best BBQ Pork Buns I've ever had bar none. These bad boys have a crispy sweet crust stuffed with piping hot honey BBQ pork. It's seriously one of the best things ever! Soo good I could eat an entire order of this. Super cheap too priced at less than $0.70 USD per bun!
View Larger Map
G/F, 9-11 Fuk Wing Street, Sham Shui Po
p: +852.2788.1226
Asian, Brunch, Chinese, Dinner, Hong Kong, Hong Kong, Lunch