Melbourne Cray !!! CUMULUS INC. Restaurant on Flinders Lane
The Lowdown
Restaurant Name: CUMULUS INC.
Cuisine: Australian
Average Price per Person: $50 to $90 AUD or $35 to 65 USD
Location: Melbourne, Australia (see map below for details)
Recommendations: Sweet & Sour Fried Broccoli, Tuna Tartare, Ricotta Dumplings, Wagyu Rump and Salted Chocolate Tart

Ratings (out of 5)
Taste: 4.5
Creativity/Authenticity: 4.5
Atmosphere: 4.5
Service: 5
Bang for Buck: 4

Crayscale !!!
Melbourne has been on the come up as a food destination as of late. I had a massive list with some of the city's best spots, and I barely made a dent in it. The first spot I hit up was CUMULUS Inc., which ended up being one of my FAVs. CUMULUS Inc. is an "eating house" and bar right on Flinders Lane, where most of Melbourne's famed restaurants congregate.
CUMULUS Inc. has been around for a while yet remains a local favorite, established in 2008 by Chef Andrew McConnell. Chef McConnell is a Melbourne culinary legend, the brains behind three very successful restaurants — CUMULUS Inc., being the inaugural restaurant that paved the way for Cutler & Co., and his newest venture Supernormal. Each restaurant is unique with a common denominator, simplicity.
Chef McConnell is known to describe his style of cooking as food he likes to eat and cook. Everything on his menu sounds straight forward, yet tastes phenomenal. They open throughout the day serving a breakfast menu until 11:30am and an à la carte menu for the remainder of the day. The breakfast selection is simple, offering toast, Bircher muesli, eggs, sausage, waffles, shakshouka, and freshly baked goods. The à la carte menu starts with a variety of fresh Aussie oysters, followed by small starters, a charcuterie list, salads, fish, meat, cheese, and dessert. Be sure to order the sweet and sour fried broccoli, tuna tartare and the Wagyu rump with bone marrow.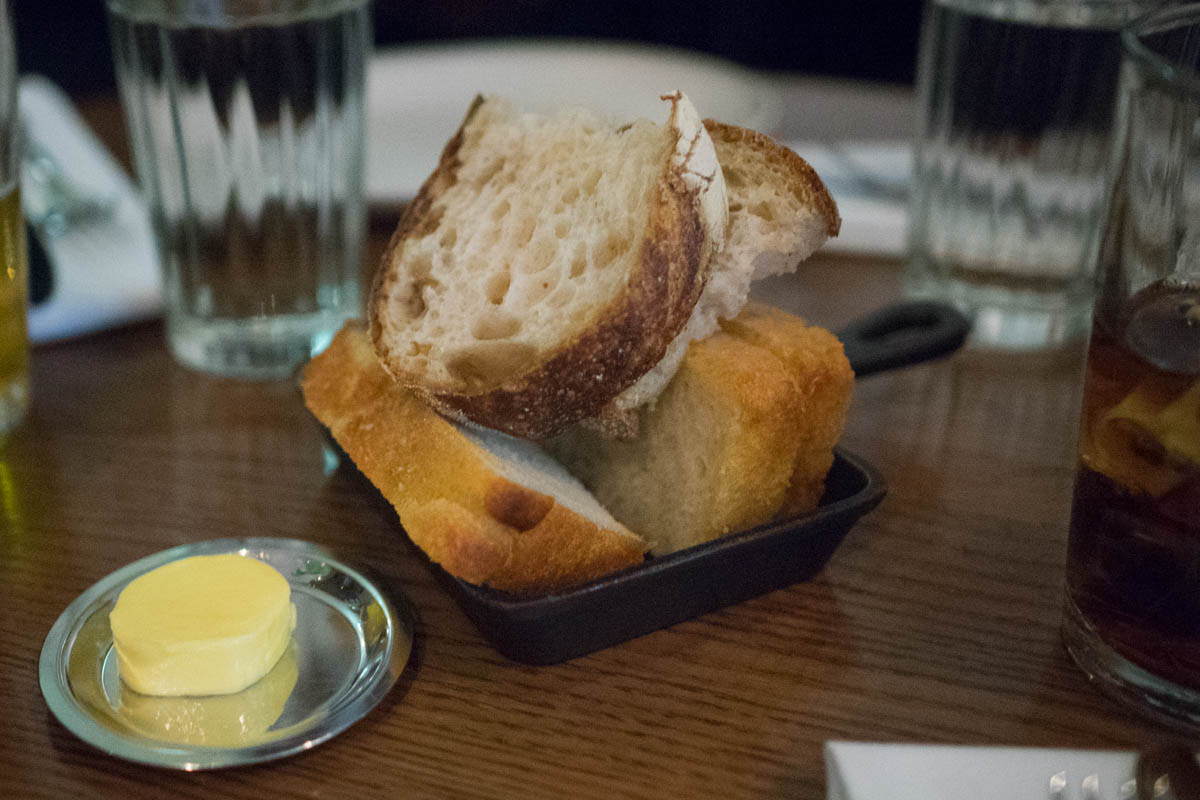 I usually try to avoid eating too much bread, but it was so delicious. I think we had 2.5 rounds of this stuff.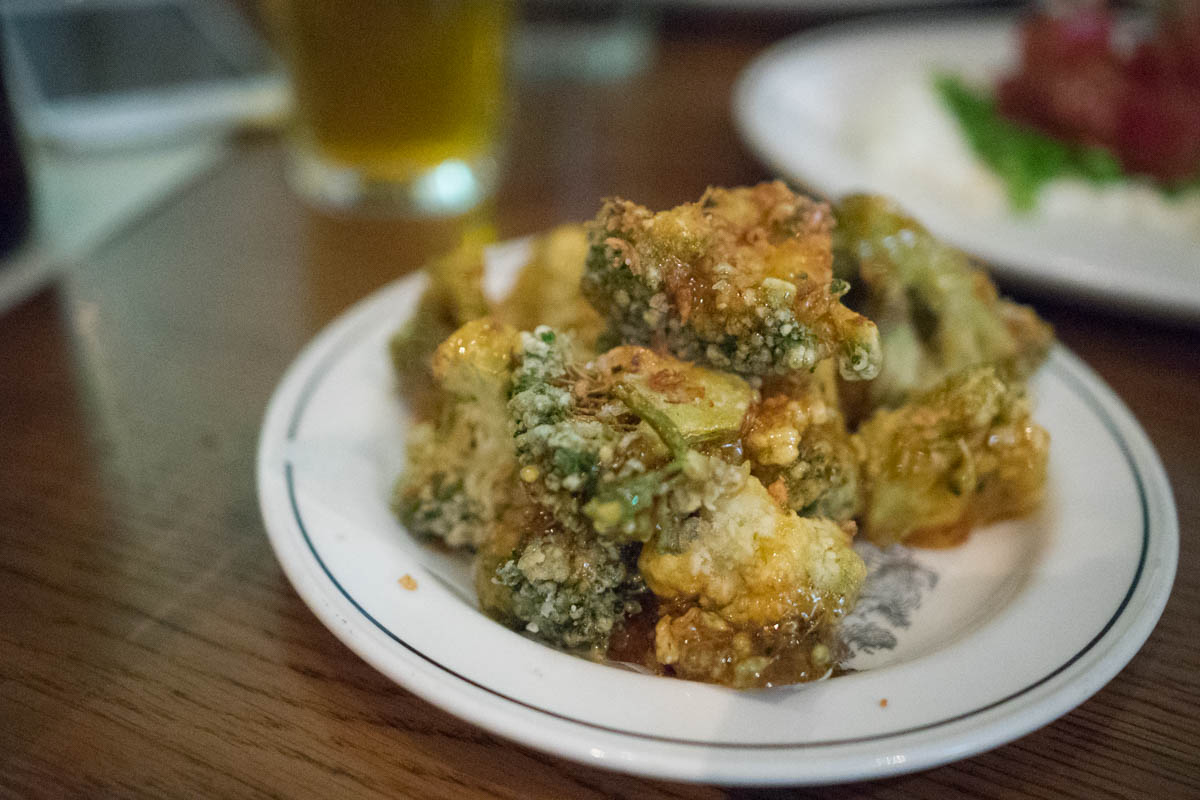 Sweet & Sour Fried Broccoli ($7 AUD or $5 USD). This was the best broccoli I've ever had in my entire life. It was crispy AF coated in tangy sweet & sour sauce. So good!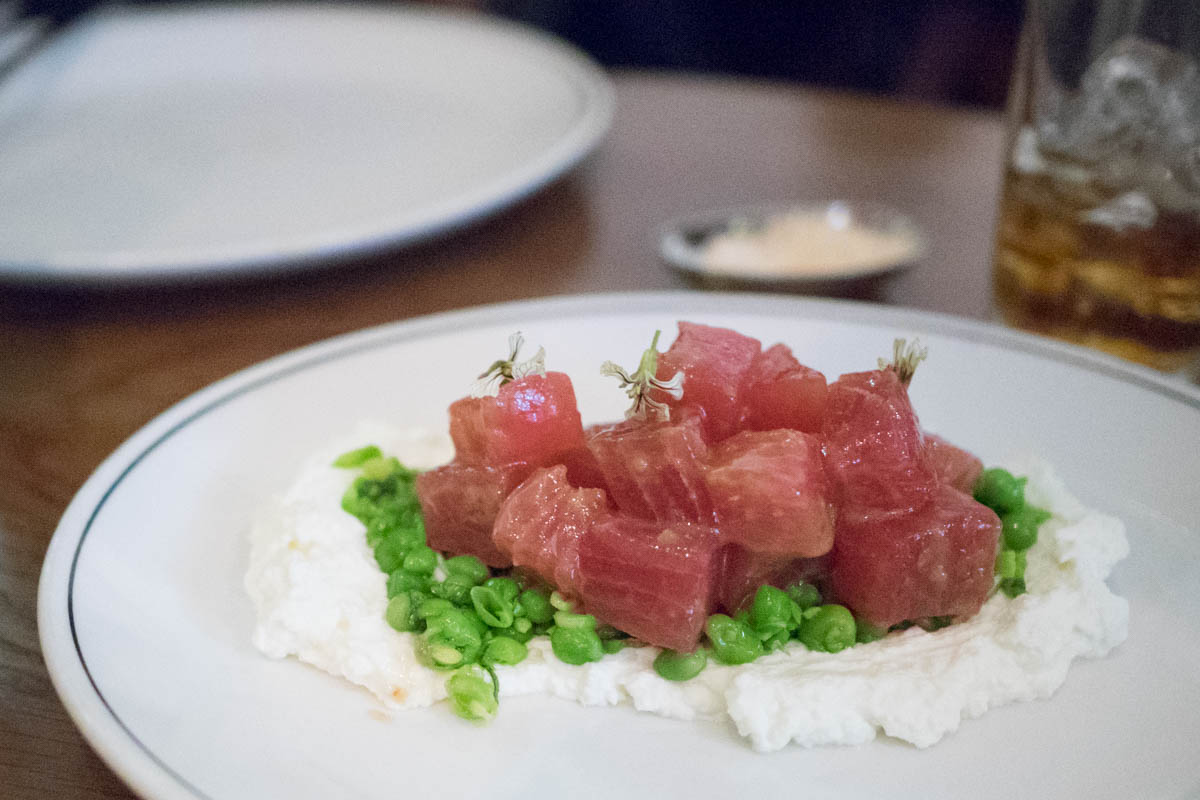 Tuna Tartare with crushed green pea salad and ricotta ($32 AUD or $23 USD). I'm a sucker for peas! This combo with the sweet peas, creamy ricotta and fresh chunks of tuna was on point.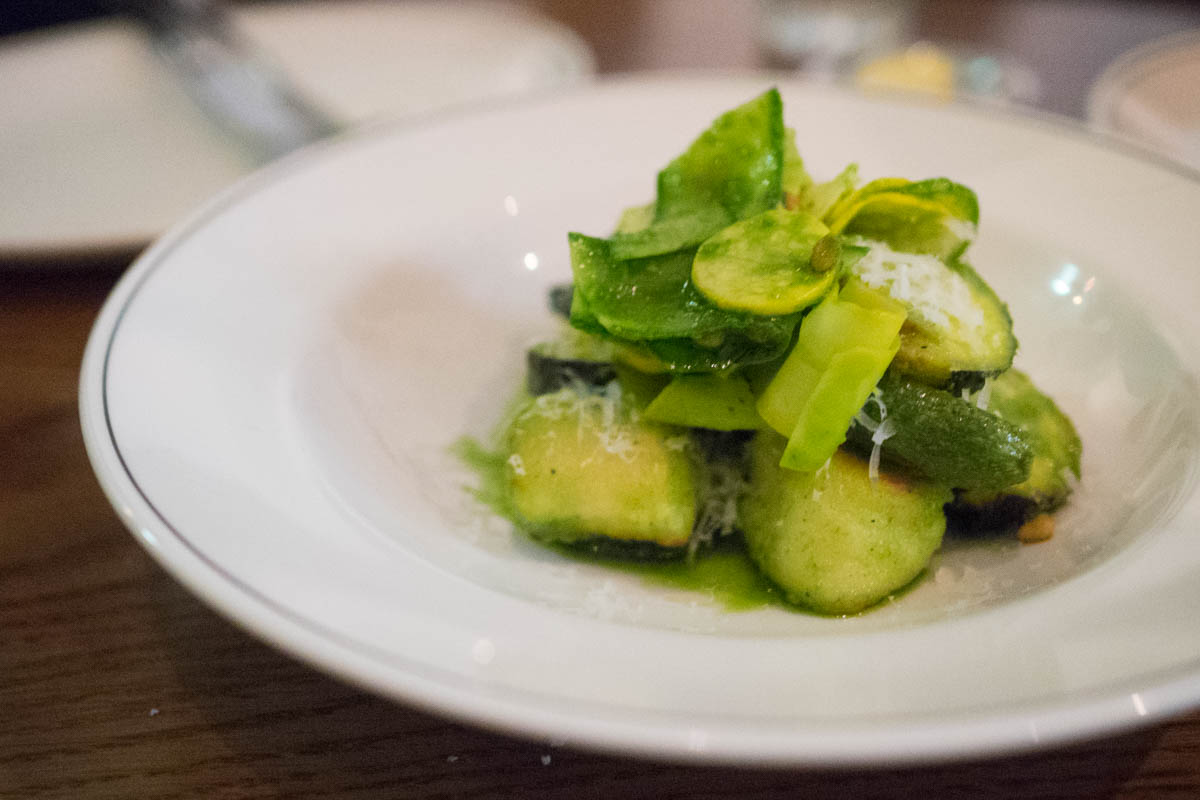 Ricotta dumplings with zucchini and pine nuts ($25 AUD or $18 USD). I loved the soft and fluffy ricotta dumplings with the medley of zucchini!
Heirloom tomato salad with octopus and harissa dressing ($18 AUD or $13 USD). The octopus was tender and perfectly cooked paired with heirloom tomatoes and basil. The harissa dressing added a little heat to it.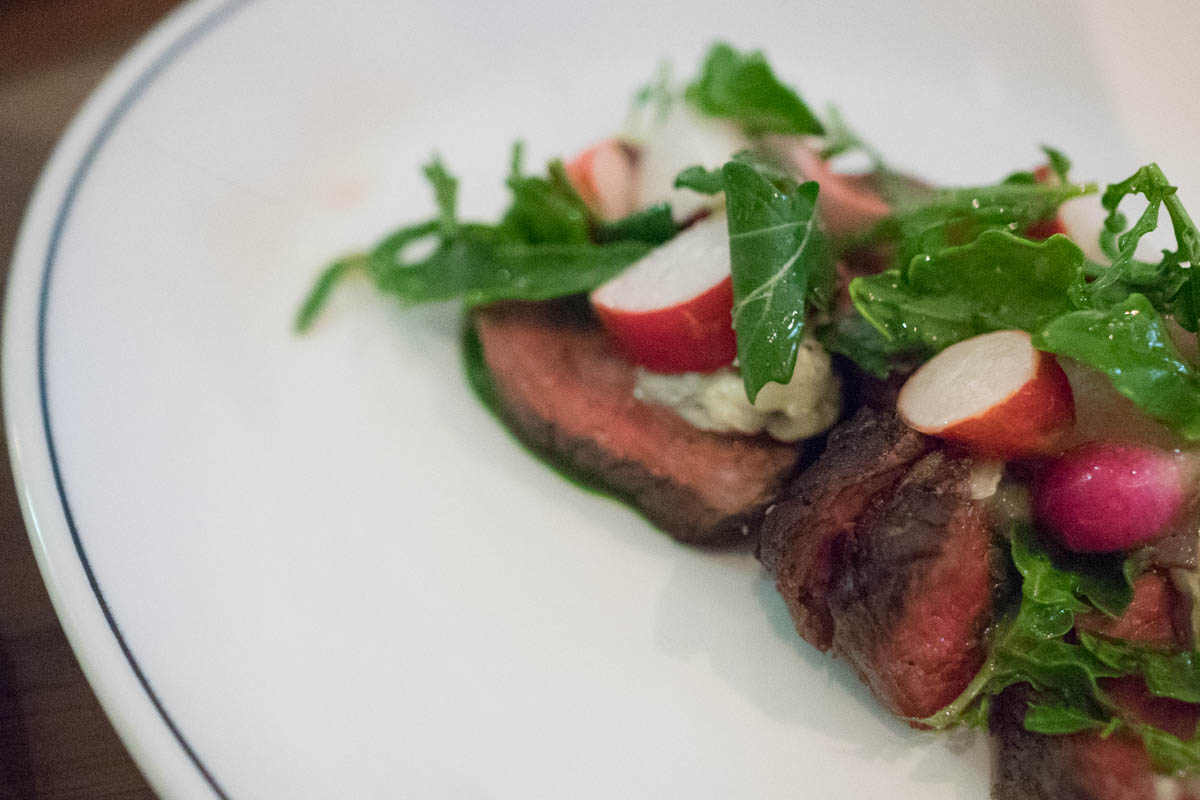 Sher Wagyu rump, bone marrow and rocket ($44 AUD or $32 USD). You got me at bone marrow. This wagyu rump was packed with flavor and perfectly cooked.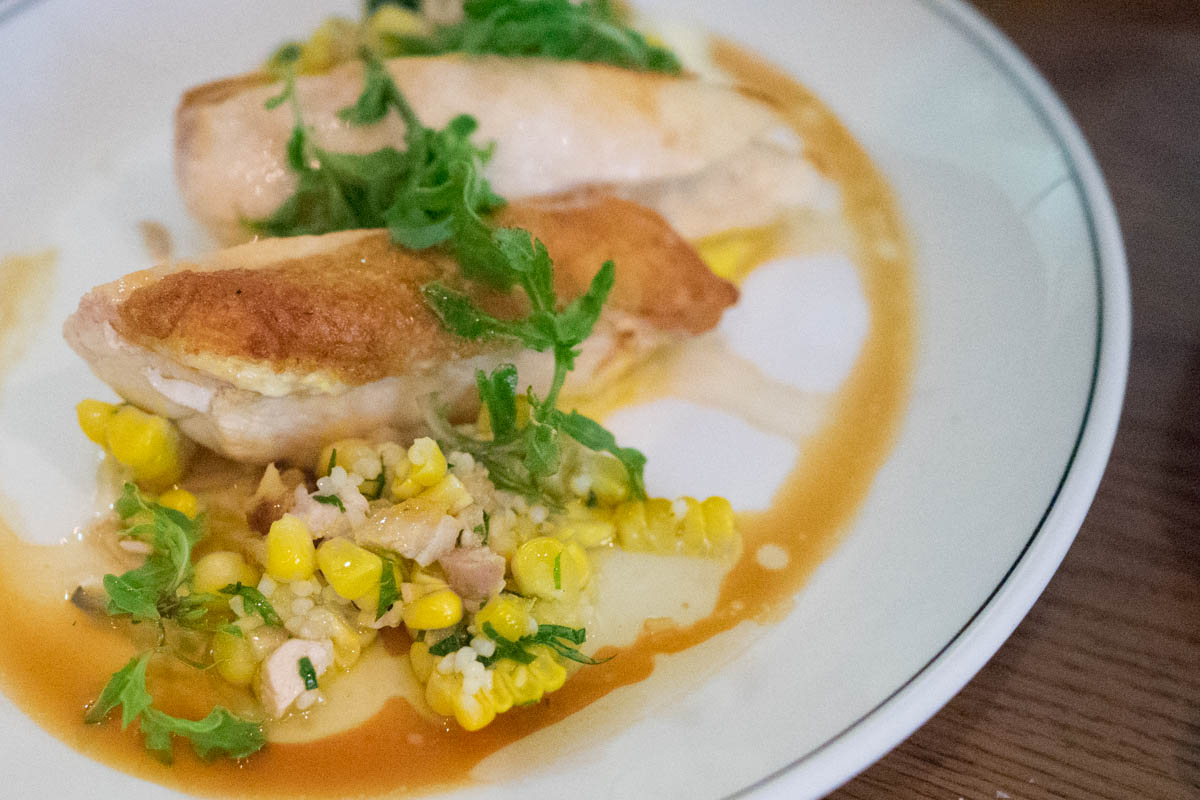 Chicken breast, fresh corn polenta, and chestnut ($36 AUD or $26 USD). This was my least favorite dish of the night. The chicken was on the dry side, but the skin was nice and crisp. I was actually more into the corn polenta and chestnut than the chicken.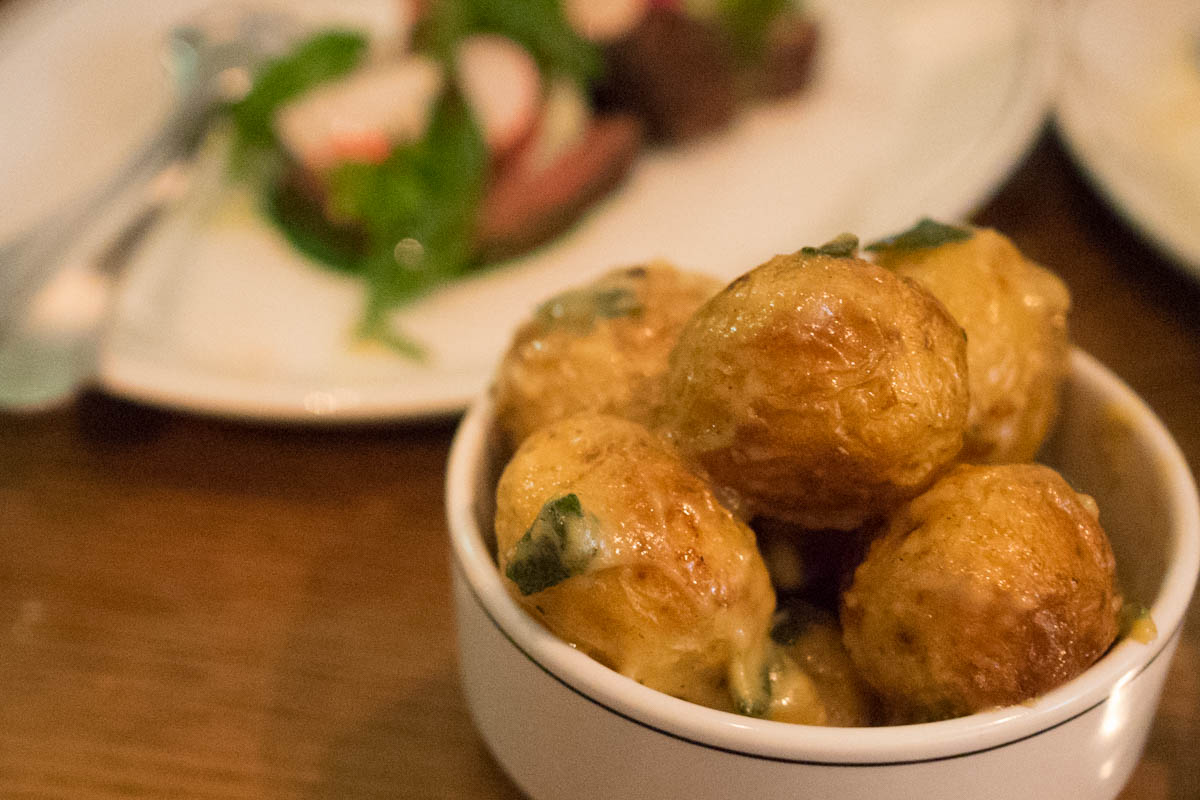 Roast potatoes with confit garlic and sage ($9 AUD or $6.50 USD). Can't go wrong with mini roast potatoes!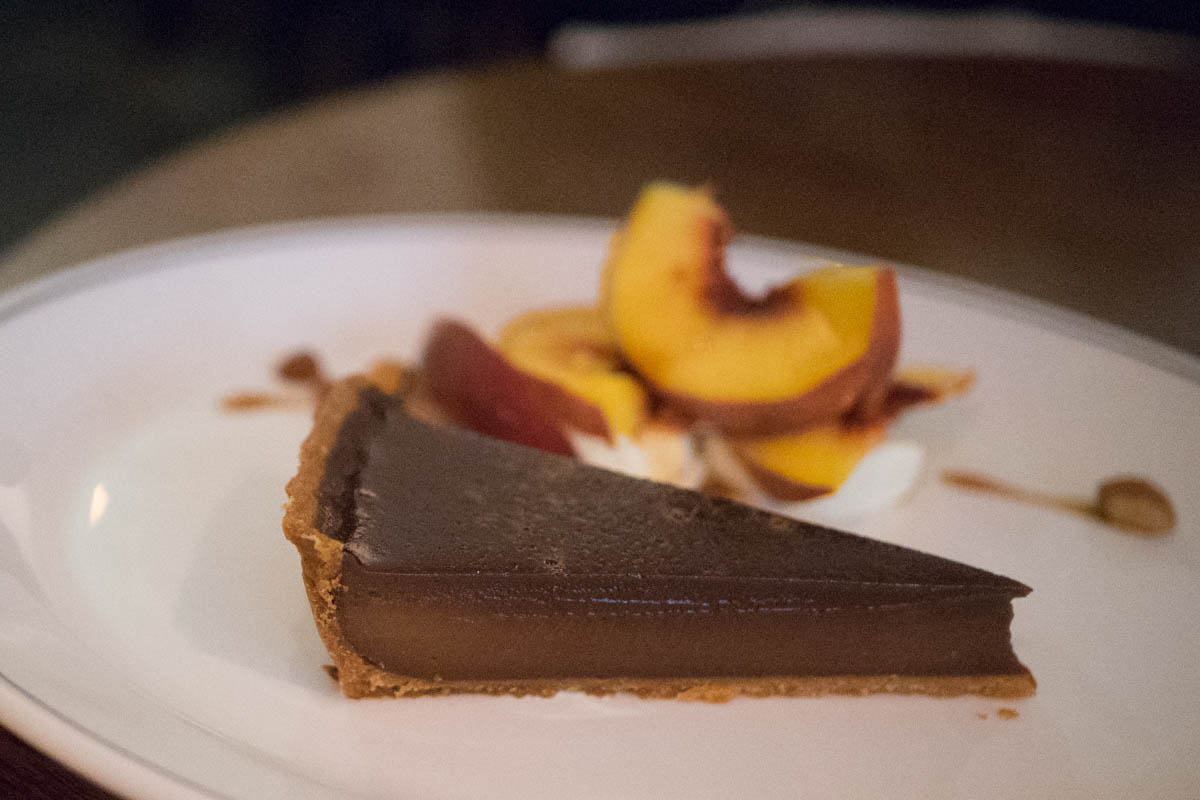 Salted chocolate tart with peaches and sour cream ($16 AUD or $11.50 USD). This tart was to die for. The chocolate was rich and velvety served with fresh peaches (was supposed to be figs, but they ran out) and sour cream. YUM.

45 Flinders Ln, Melbourne VIC 3000, Australia
w: cumulusinc.com.au
p: +61 3 9650 1445
Australian, Australian, Brunch, Dinner, Lunch, Melbourne, Australia