Melbourne Cray !!! 8 Cafés Serving Melbourne's Best Coffee
1
It's a known fact that the coffee culture in Melbourne is a force to be reckoned with. Melburnians don't fux around when it comes to their coffee. I didn't really know what all the fuss about until I had my first flat white down under. My first coffee in Melbourne was at The Kettle Black. I ordered a flat white alongside chili scrambled eggs with cured kangaroo #straya. It was flawless – the flat white had the perfect ratio of frothy steamed milk to espresso with a layer of that delicious crema. It was finished with latte art of course, a skillfully hand-poured tulip.
I was hooked and on a mission to take every opportunity to indulge in as much coffee as possible. I left Australia with a suitcase full of beans and all the equipment necessary to try to replicate this at home. Here is a list of some of my favorite cafés in Melbourne. I'm running low on beans and planning on going back to Melbourne real soon so let me know if you have any recommendations in the comments section.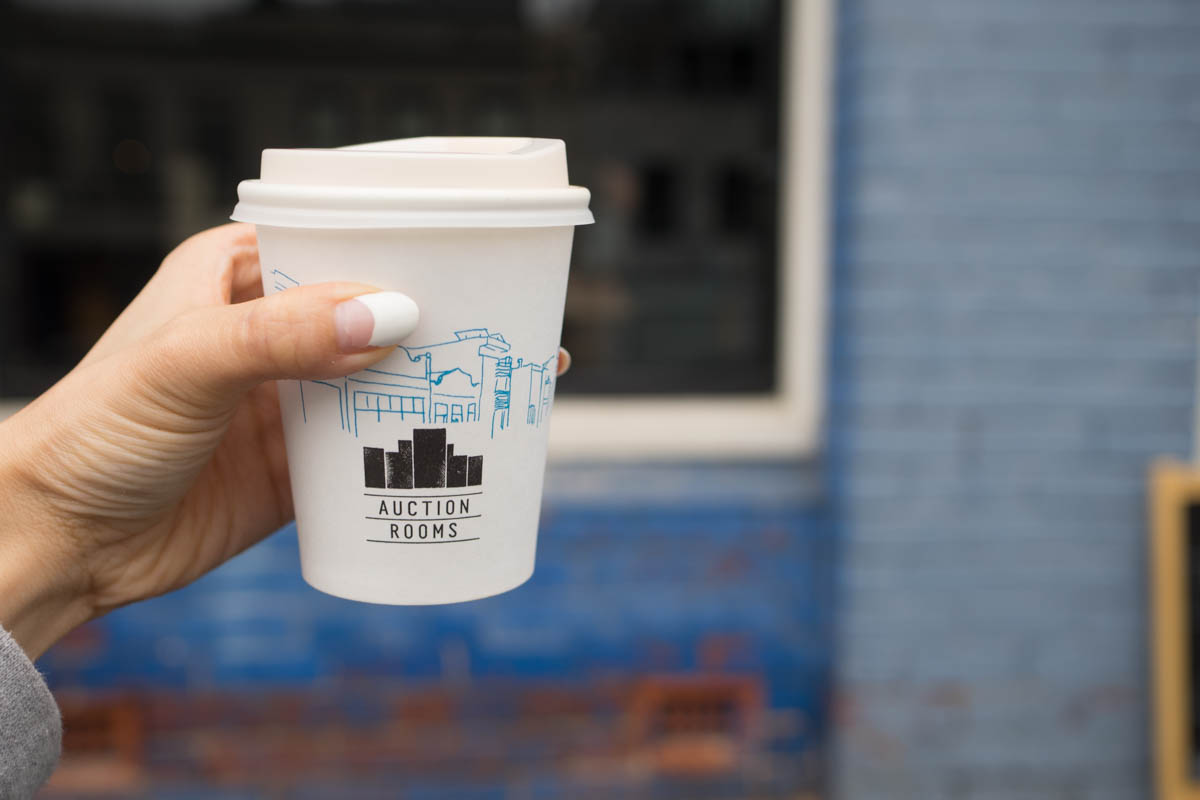 Auction Rooms
Consistently voted as one of the best cafés in the city, Auction Rooms opened in 2008 located in North Melbourne. The café's exterior looks a little rough around the edges, but the interior is sleek and modern with high ceilings, large windows, rustic exposed walls, wood finishings, gold accents, and an extensive coffee bar. The coffee at Auction Rooms became so popular, they built their very own roastery down the road called Coffee by Small Batch Roasting Co. Try their Candyman Espresso Blend, a combination of Small Batch's favorite in-season coffees curated together to create a sweet balanced espresso, with hints of malted milk and macadamia butter. I didn't get a chance to eat here, but Auction Rooms has a comprehensive all day menu using seasonal produce from local farms and growers.
Address: 103-107 Errol St, North Melbourne VIC 3051, Australia
Hours: Monday to Friday 7AM to 5PM / Saturday & Sunday 7:30AM to 5PM
Phone: +61 3 9326 7749
Brother Baba Budan
Brother Baba Budan (BBB) is part of the Seven Seeds family, a micro-roaster, cafe, and retailer in Melbourne. Located on Little Bourke Street, BBB is a tiny café dedicated to all things coffee along with a selection of pastries. The menu is very straightforward consisting of a list of espresso, cold brew, and filter coffee. Every cup or bag of beans comes with a fact sheet that indicates the bean's origin, producer, process, tasting notes as well as a chart that maps out levels of aroma,sweetnesss, flavor, body, acidity, balance, and aftertaste. I stocked up on a few bags of the beans and highly recommend the Golden Gate Espresso Blend with notes of toffee, nougat, and chocolate chip cookie.
Address: 359 Little Bourke St, Melbourne VIC 3000, Australia
Hours: Monday to Friday 7AM to 5PM / Sunday 9AM–5PM
Phone: +61 3 9606 0449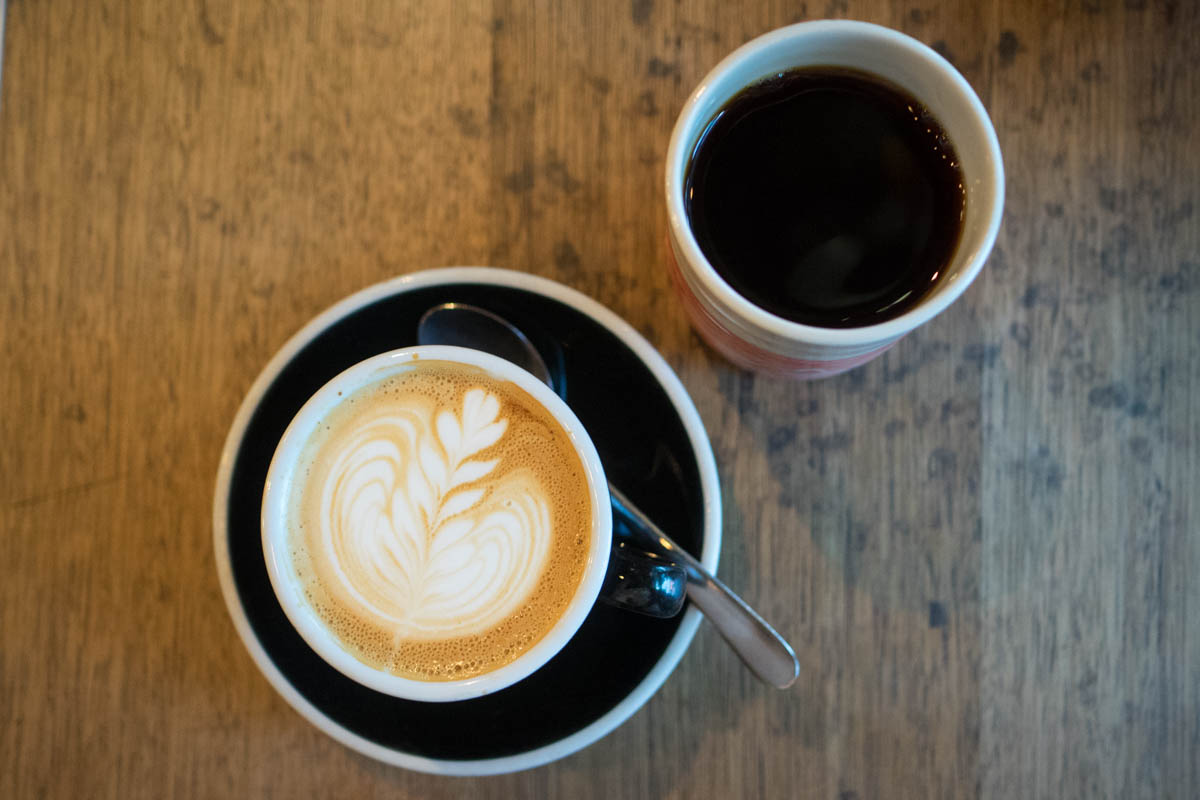 Dukes
Dukes is another great specialty coffee shop and roasting company located on Flinders Lane. Dukes sources some of the best coffees in the world and pride themselves on using innovative roasting practices. The café is quite small, but their distribution stretches across Australia, supplying beans to consumers and cafés across the country.
Address: 247 Flinders Ln, Melbourne VIC 3000, Australia
Hours: Monday to Friday 7AM to 4:30PM / Saturday 9AM to 5PM / Closed on Sundays
Phone: +61 3 9417 5578
Market Lane Coffee
We stumbled upon Market Lane Coffee while picking up borrek and fresh oysters at the Queen Victoria Market. Market Lane Coffee is a boutique coffee roastery and retailer with five locations throughout the city – Prahran Market, QVM, Therry Street, Carlton, and Collins St. They source their beans from the best coffee growers in the world, tracking down unique coffee that can stand up on their own without blending. They carefully roast their beans in small batches at their Prahran Market roastery and only serve coffee that's in season. Their seasonal blend is amazing, consisting of 70% Cafundo beans from Brazil's Bahia region and 30% La Plata beans from Columbia's Huila region. Best for espresso, the coffee's taste is described as baking chocolate, butterscotch, juicy orange, with a robust mouthfeel.
Address: 109/111 Therry St, Melbourne VIC 3000, Australia
Hours: Monday to Thursday 7AM to 4PM / Saturday 7AM to 5PM / Sunday 8AM to 5PM
Phone: +61 3 9804 7434
Click here for all locations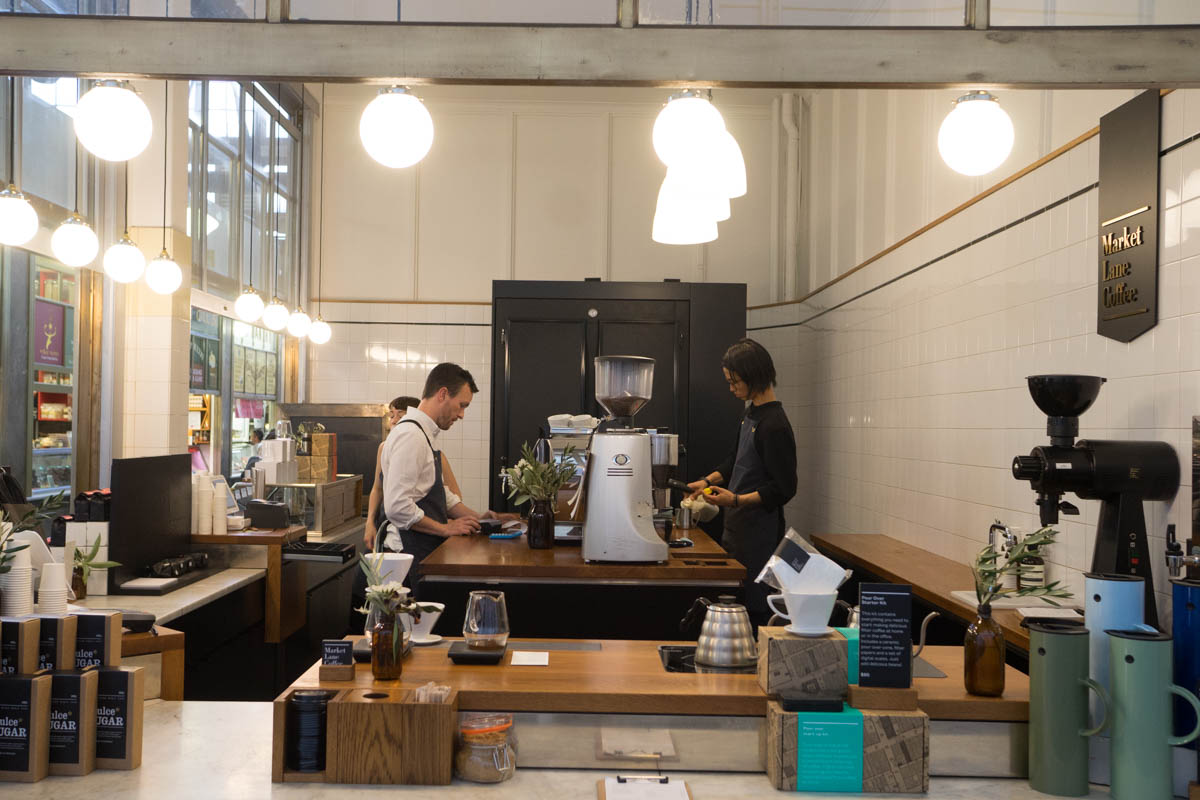 Seven Seeds Specialty Coffee
As briefly mentioned above, Seven Seeds is the parent company of Brother Baba Budan along with some of Melbourne's most popular cafés including Traveller, Hortus x Seven Seeds, and Roastery & HQ Fairfeld. The coffee is essentially the same, but the Carlton location is much bigger than Brother Baba Budan, decorated with coffee plants, a coffee lab and temperature-controlled storage space to ensure the coffee is perfect. Seven Seeds Carlton also serves a simple all-day menu with brunch favorites such as eggs benedict, French toast, and a double Wagyu patty burger.
Address: 106-114 Berkeley St, Carlton VIC 3053, Australia
Hours: Monday to Saturday 7AM to 5PM / Sunday 7AM to 5PM
Phone: +61 3 9347 8664
ST. ALi Coffee Roasters
ST. ALi was apparently one of the OG players in Melbourne's coffee scene. They were innovators when it came to taking a DIY approach to sourcing and roasting their own beans! They've also gained world recognition by competing in the World Barista Championships and other competitions. Legit coffee aside, ST. ALi is also known for their interesting menu with things like coconut-soaked chia, Columbian corn pancakes, sticky pork shoulder, and steak sanga.
Address: 12-18 Yarra Pl, South Melbourne VIC 3205, Australia
Hours: Monday to Sunday 7AM to 6PM
Phone: +61 3 9686 2990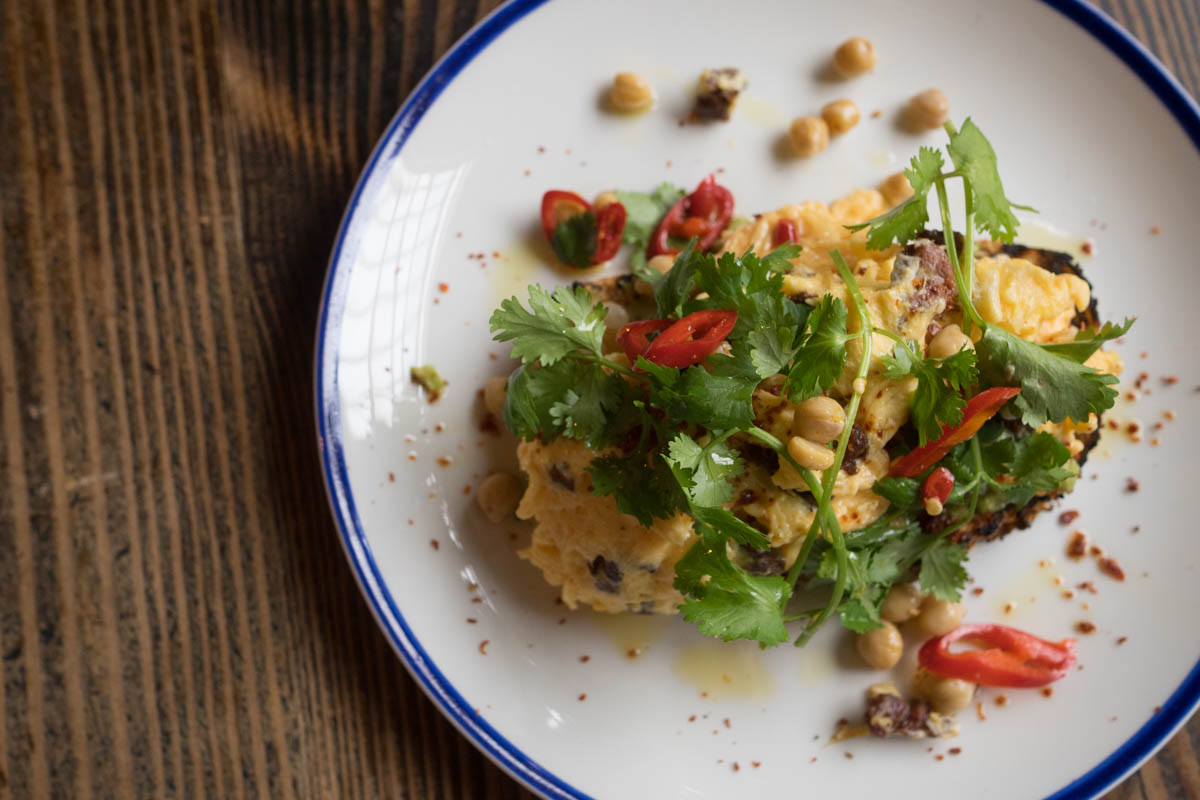 The Kettle Black
The Kettle Black is a must-visit café in Melbourne, located in South Melbourne. The cafe is situated in a one-of-a-kind, all-white Victorian terrace. It's the last heritage terrace on Albert Road which rubs up against a contemporary apartment complex. The interior screams Scandinavian, very minimal with plenty of natural light. Not only is the coffee perfection, the menu is delicious, focusing on fresh, locally-sourced Australian produce. You have to order the fluffy AF HOTCAKE with ricotta.
Address: 50 Albert Rd, South Melbourne VIC 3205, Australia
Hours: Monday to Friday 7AM to 4PM / Saturday & Sunday 8AM to 4PM
Phone: +61 3 9088 0721
Top Paddock
Top Paddock is run by the same crew that opened The Kettle Black (above) and Two Birds One Stone. Located on Church Street, Top Paddock's space is also insanely gorgeous, with both indoor and outdoor seating. The menu is slightly different with some of the same options as The Kettle Black. Both locations are worth checking out, but I preferred the food and environment at The Kettle Black. Unfortunately, I didn't get a chance to check out Two Birds One Stone, but I will the next time I'm in Melbourne, and I'm sure it'll be added to this list.
Address: 658 Church St, Richmond VIC 3121, Australia
Hours: Monday to Friday 7AM to 4PM / Saturday & Sunday 8AM to 4PM
Phone: +61 3 9429 4332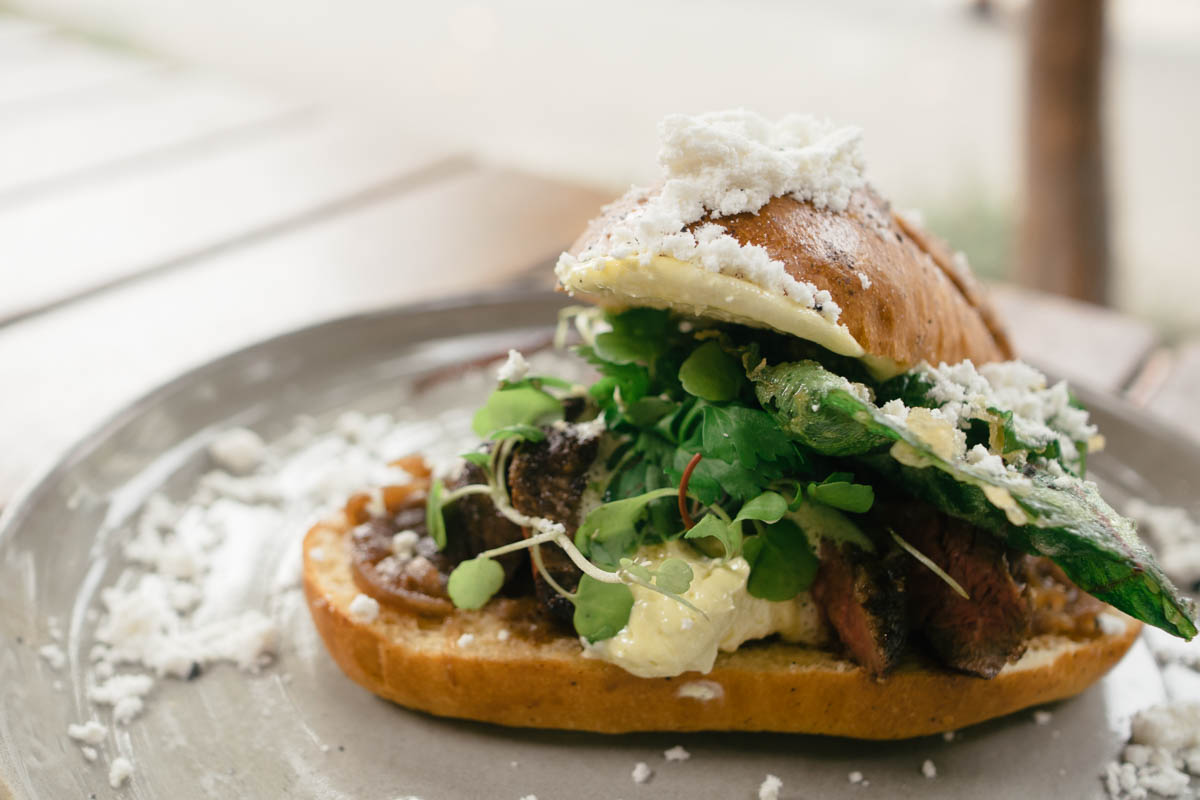 Australian, Coffee, Melbourne, Australia