Los Angeles Cray !!! Son of a Gun Restaurant
The Lowdown
Restaurant Name: Son of a Gun
Cuisine: American Seafood
Average Price per Person: $40 to 80 USD
Location: Los Angeles, California (see map below for details)
Recommendations: Uni x Burrata, Hamachi, Lobster Roll, Shrimp Toast Sandwich and Fried Chicken Sandwich

Ratings (out of 5)
Taste: 4.5
Creativity/Authenticity: 4.5
Atmosphere: 3.5
Service: 4
Bang for Buck: 3.5

Crayscale !!!
Conceived by the same dudes that came up with Animal, Jon Shook and Vinny Dotolo, Son of a Gun is essentially the seafood sequel of its carnivorous sister restaurant. Son of a Gun is still very protein centric, but with less of a focus on red meat. It's still not the best idea for vegans, but Pescatarians are welcome. The restaurant takes a somewhat Southern-inspired approach along with utilizing fresh ingredients off the coast.
Son of a Gun isn't as big of a deal as Animal, yet. It's definitely bumpin', but copping a table isn't too much of a chore. The restaurant is also much more laid back, decked out in wood-paneled walls giving off fishing/boat house vibes. The menu is broken down into raw seafood items, shellfish dishes, a selection of fish, a couple meat dishes, seasonal vegetables, small snacks, and dessert.
Like Animal, the dishes are quite small, so make sure you order a bunch of stuff so you can try a little bit of everything. The raw dishes are incredible — fresh to death, simple yet highlighting the natural flavors of the seafood. The lobster roll is small and you can probably force the whole thing in your mouth  if you opened wide enough and don't mind making a bit of mess #pause, but delicious, so it's ok to be shellfish and order one for yourself. Don't repeat my rookie mistake of not ordering the shrimp toast and fried chicken sandwich. I now have to live with #FOMO until the next time I'm in LA!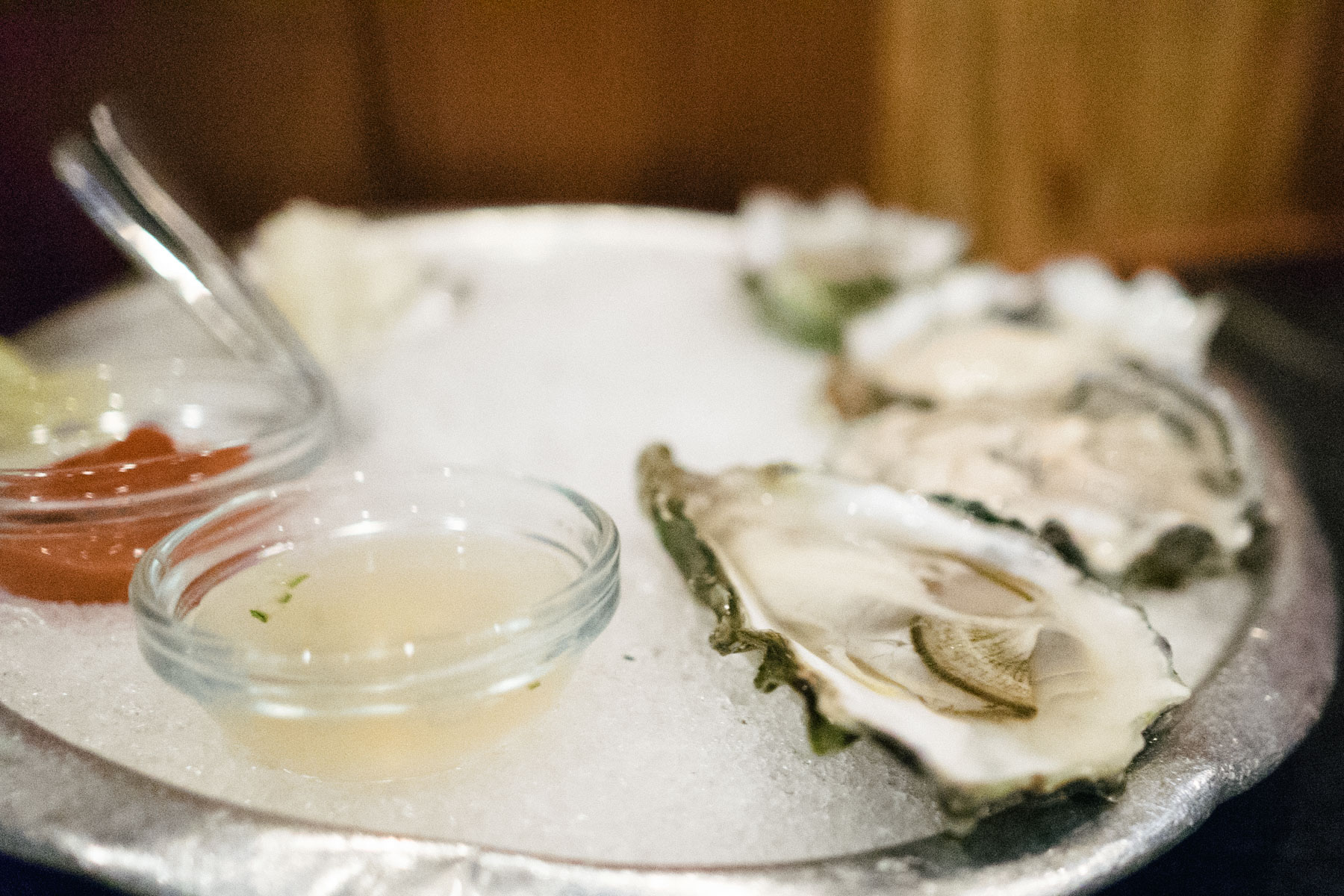 Raw oysters ain't nuthin' to shuck with ($3 USD each). Mad fresh and on point.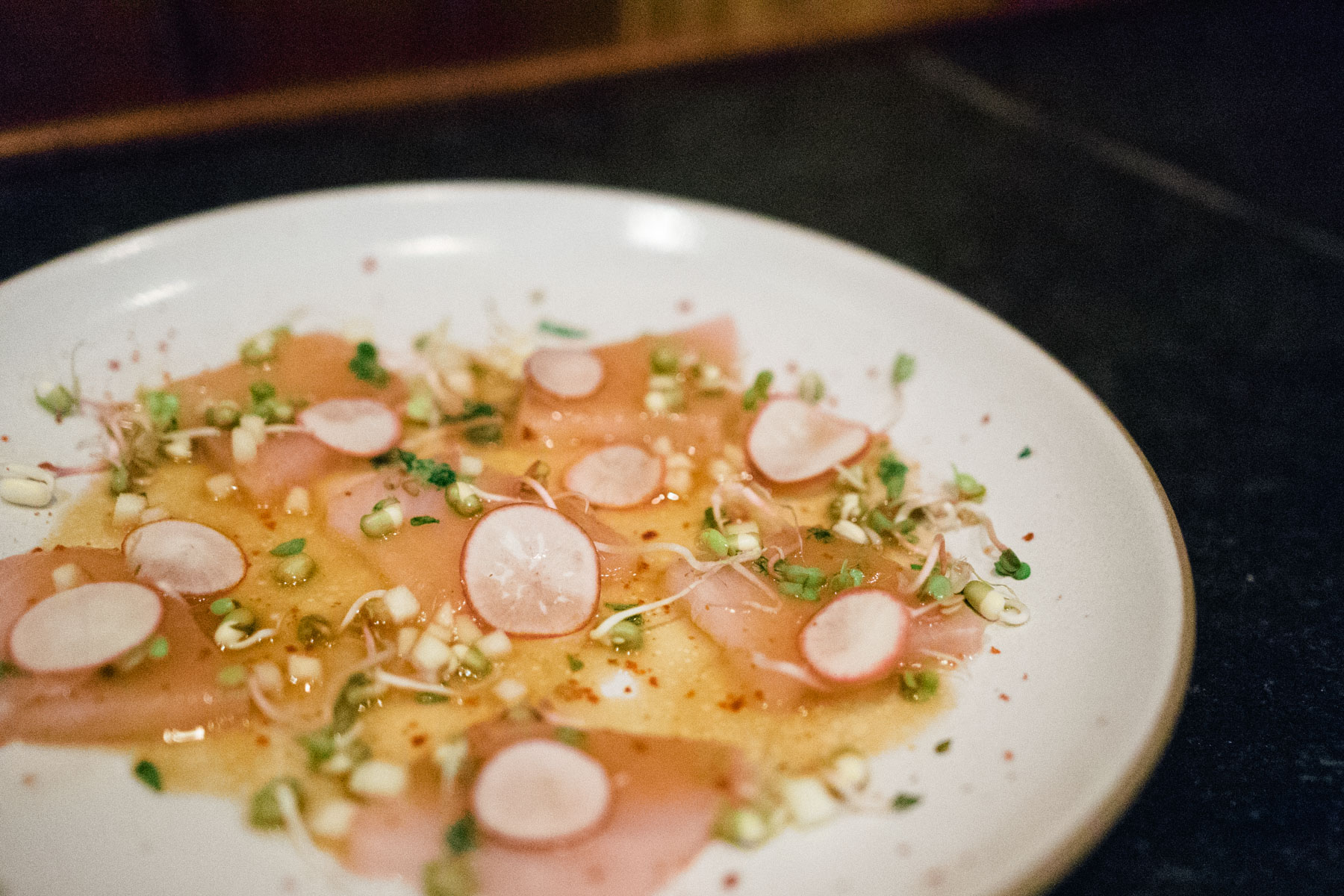 Hamachi with galbi vinaigrette, pink lady apple, radish and radish sprouts ($14 USD). This was one of my favorites. Super clean and simple yet bringing out the natural flavors of the fish paired with refreshing apples, crunchy radish and peppery sprouts.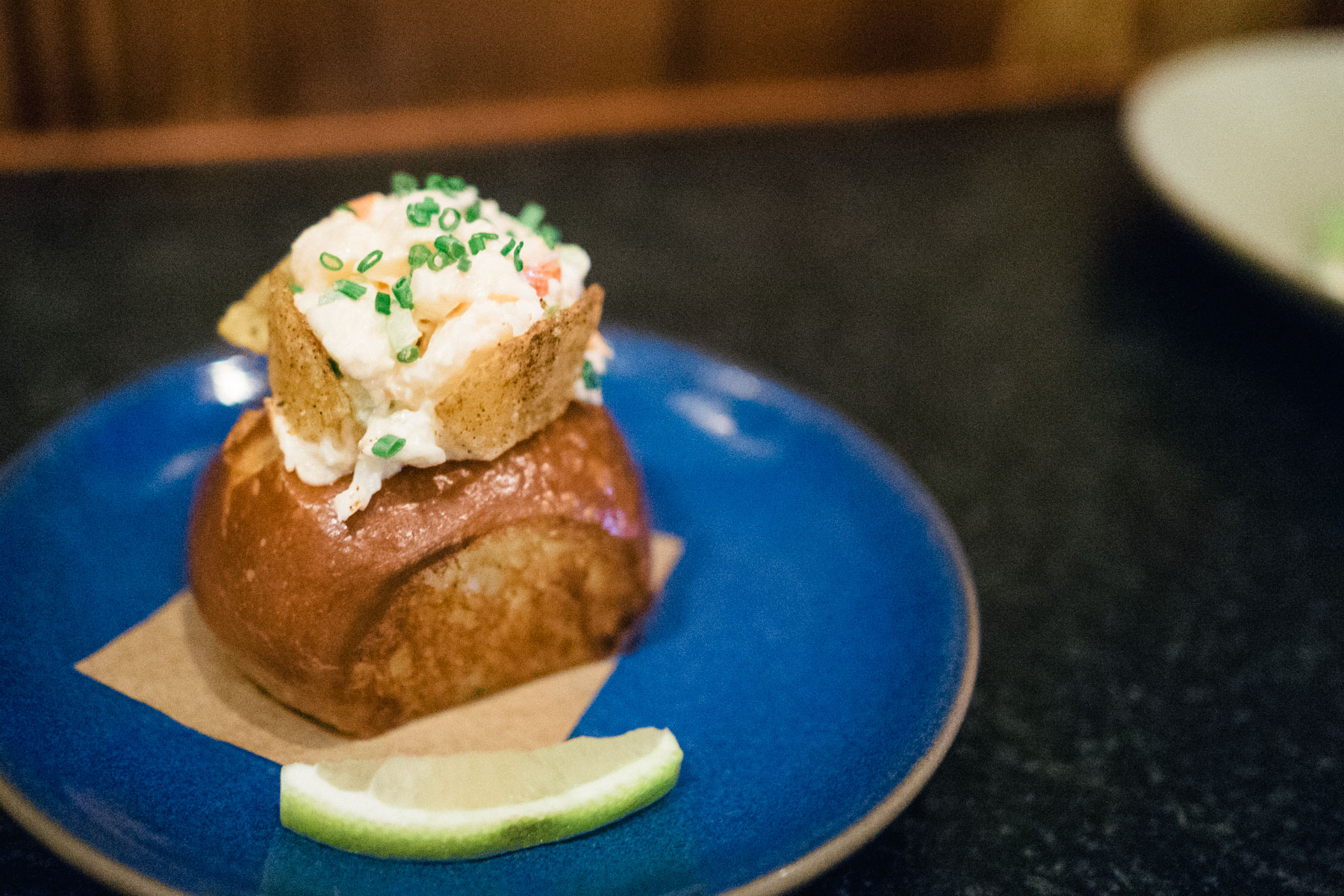 Lobster roll with celery and lemon aioli ($8 USD). The lobster was sweet and coated with a delicious citrus aioli. The brioche was light, fluffy and delicious, but there wasn't enough lobster to go with it. The roll was also awkward to eat. We ended up just slicing the brioche open and stuffing the lobster into it.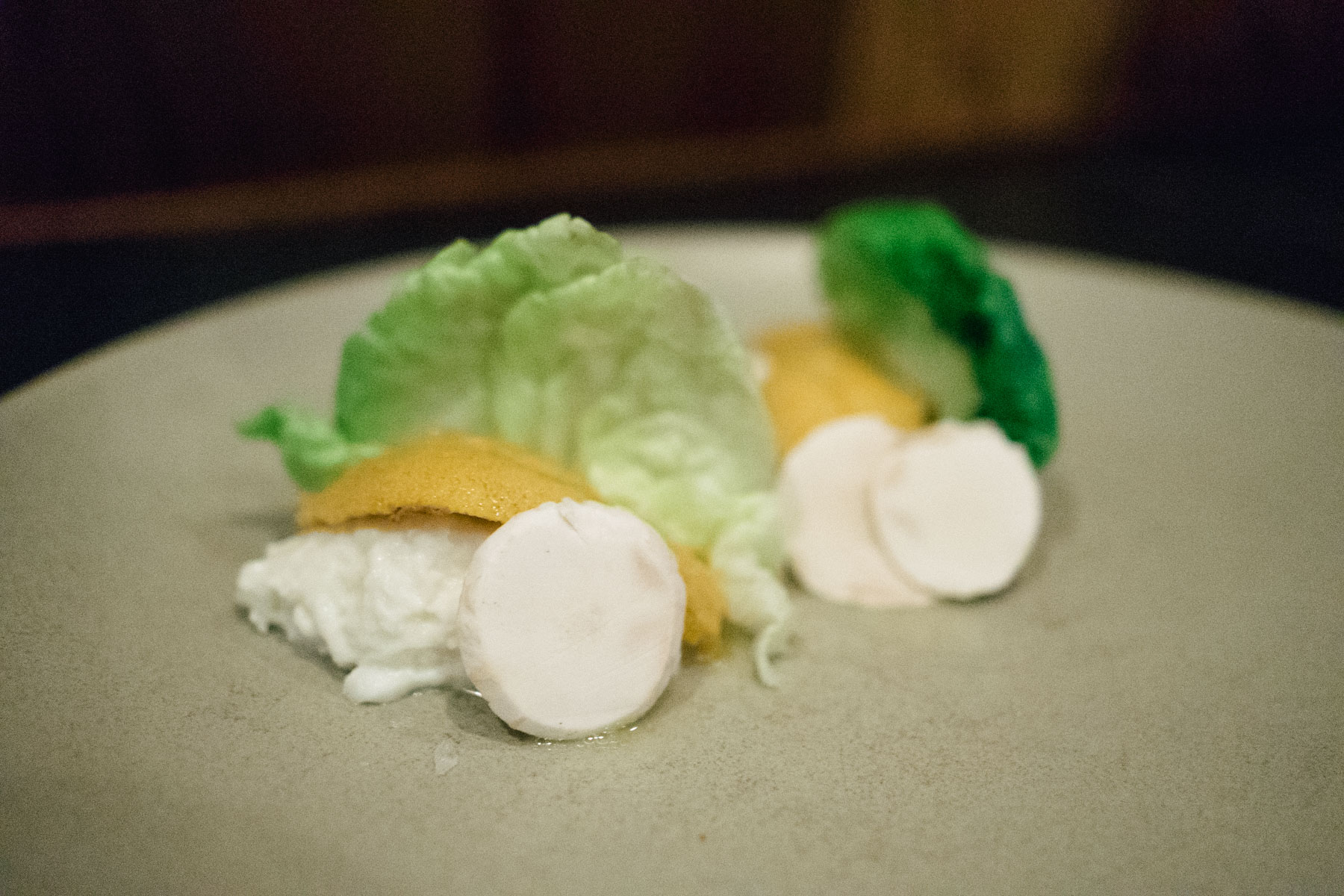 Uni x burrata x button mushrooms x yuzu ($19 USD). I saw this on the menu and my face literally turned into that emoji with the hearts for eyes. I LOVE UNI. I could eat this stuff all day, every day. I'm also obsessed with burrata! I've never had the two together. When I put it in my mouth, it was like the gonads were being fertilized by the burrata and creating this rich, creamy, intense explosion of flavor on my tongue. Nah mean?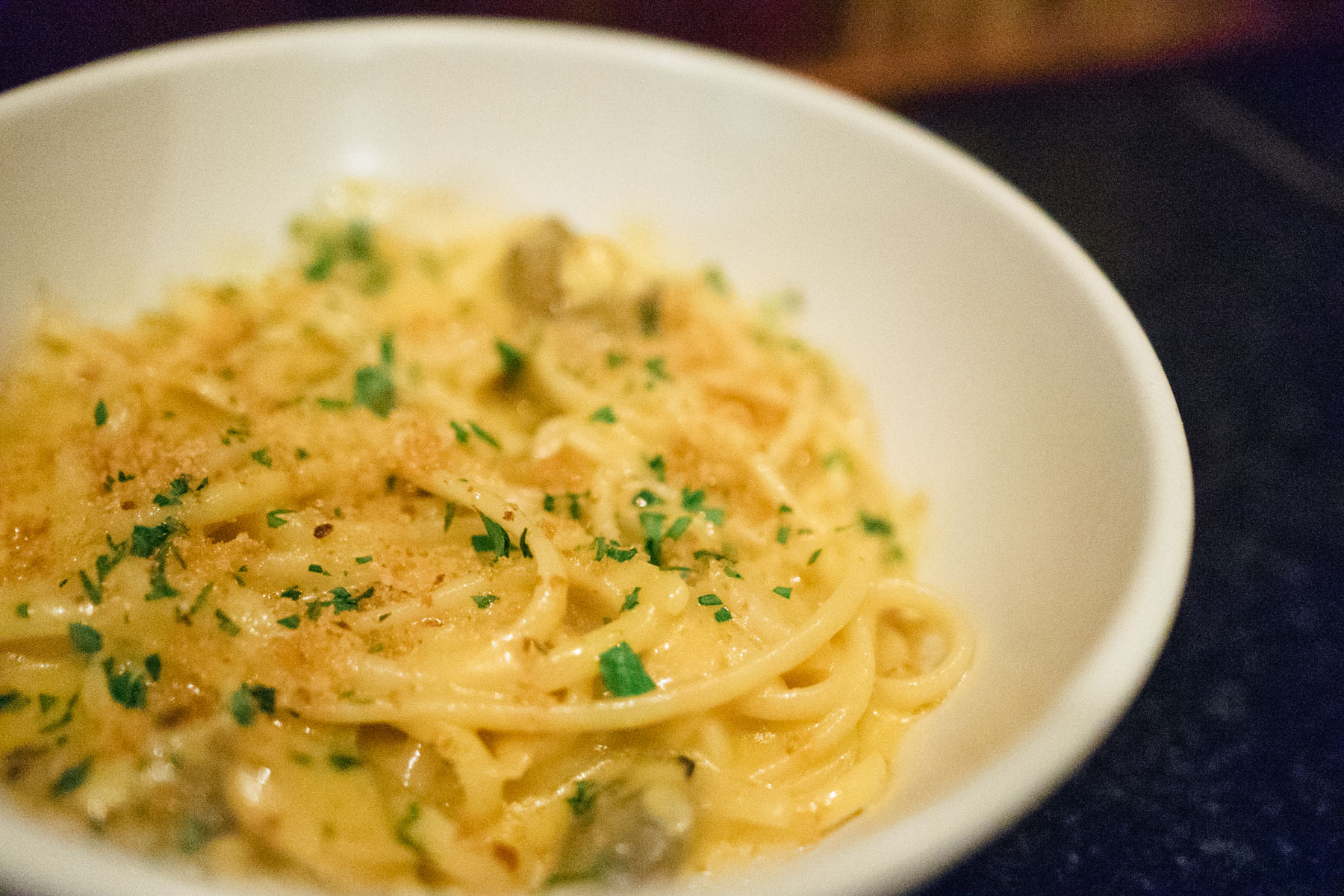 Linguine & Clams with uni aglio-olio, chili, and breadcrumbs ($19 USD). This was delicious and packed wit flavor, but clams were #veryrare.

8370 West 3rd Street
Los Angeles, CA 90048
United States
w: sonofagunrestaurant.com
p: (323) 782-9033
American, Dinner, Los Angeles, USA, Lunch, North American