Los Angeles Cray !!! Eggslut
2
The Lowdown
Restaurant Name: Eggslut
Cuisine: Breakfast & Brunch
Average Price per Person: $6 to 15 USD
Location: Downtown Los Angeles, California (see map below for details)
Recommendations: Bacon Egg & Cheese Sandwich and the SLUT

Ratings (out of 5)
Taste: 4
Creativity/Authenticity: 4.5
Atmosphere: 3.5
Service: 3.5
Bang for Buck: 4

Crayscale !!!
I have a major soft spot for eggs !!! I'm all about that #yolklife. I found out about Eggslut via Instagram when it first opened up shop in 2011. Since then, Eggslut has been on my "food" bucket list. Egglslut is located in Downtown LA inside the Grand Central Market and open from 8am to 4pm serving breakfast and lunch. This joint is always bumpin' attracting both locals and tourists, but try to avoid the lunch rush if possible since seating is limited with just a handful of bar stools.
From fried, scrambled, boiled and coddled, the menu is dedicated to all eggs everything focusing on next level comfort food. Eggslut's menu is short and sweet consisting of eggcellent sandwiches, burgers, sides and the notorious SLUT !!! I could not get enough of this Slut which is essential a coddled egg on top of a smooth potato purée, poached in a glass jar and served with toasty crostini. It's effing amazing! I was honestly contemplating taking a few of these Sluts home with me.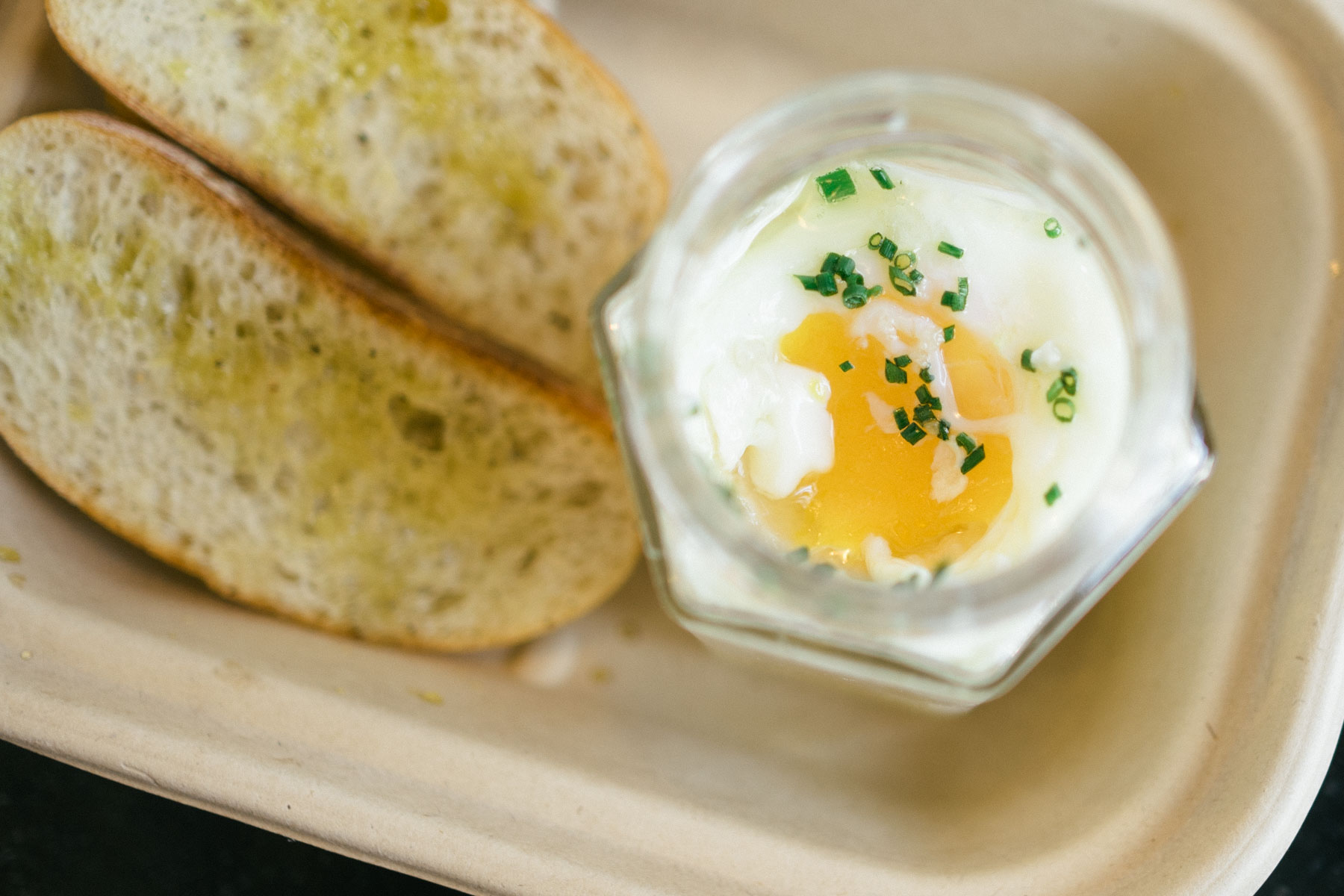 You sexy little SLUT ($9 USD).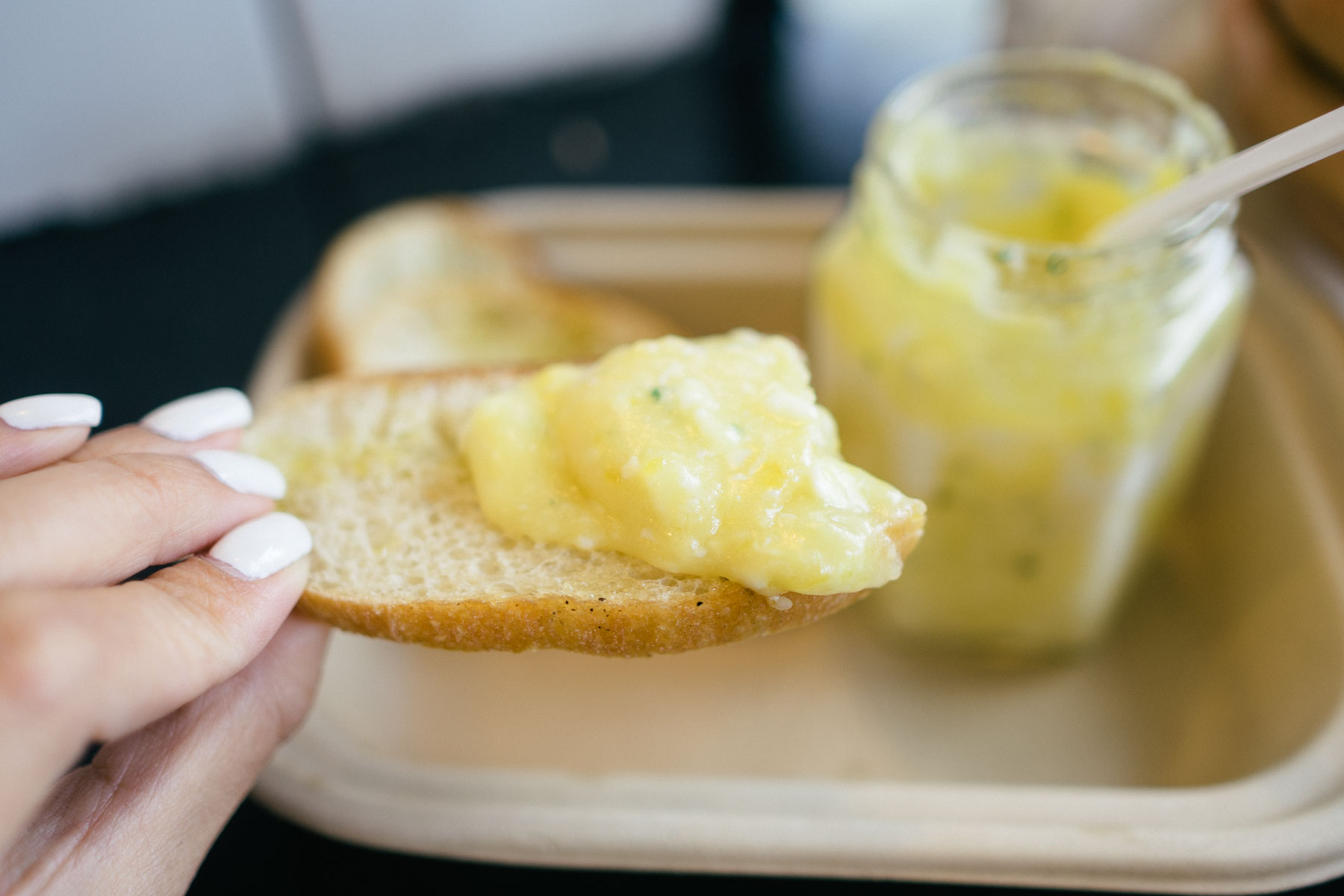 Mix it up, spread it onto the crostini and put it in your mouth. So GOOD!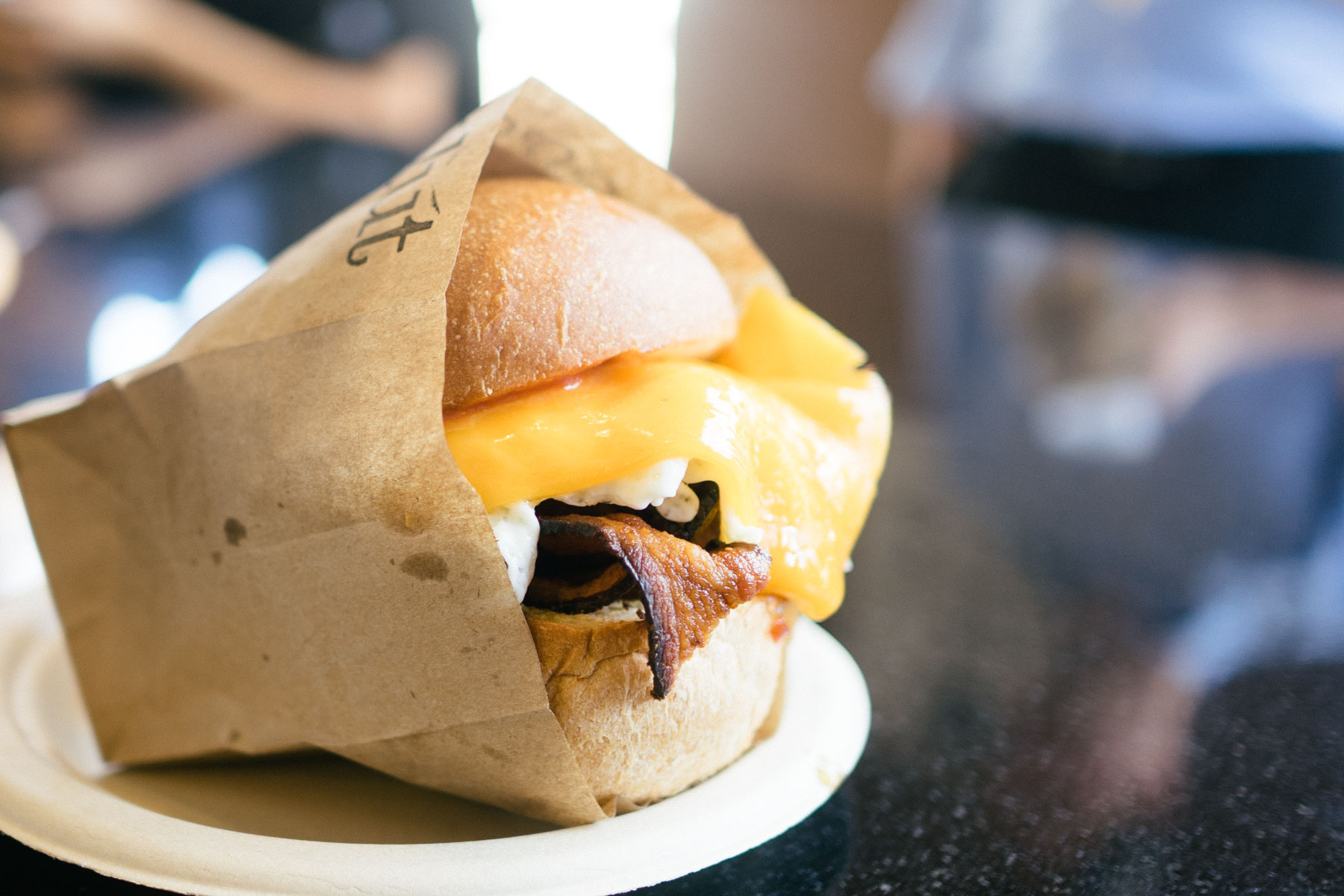 Bacon, Egg & Cheese with hardwood smoked bacon, over medium egg, cheddar cheese and chipotle ketchup in a warm portuguese bun ($6 USD).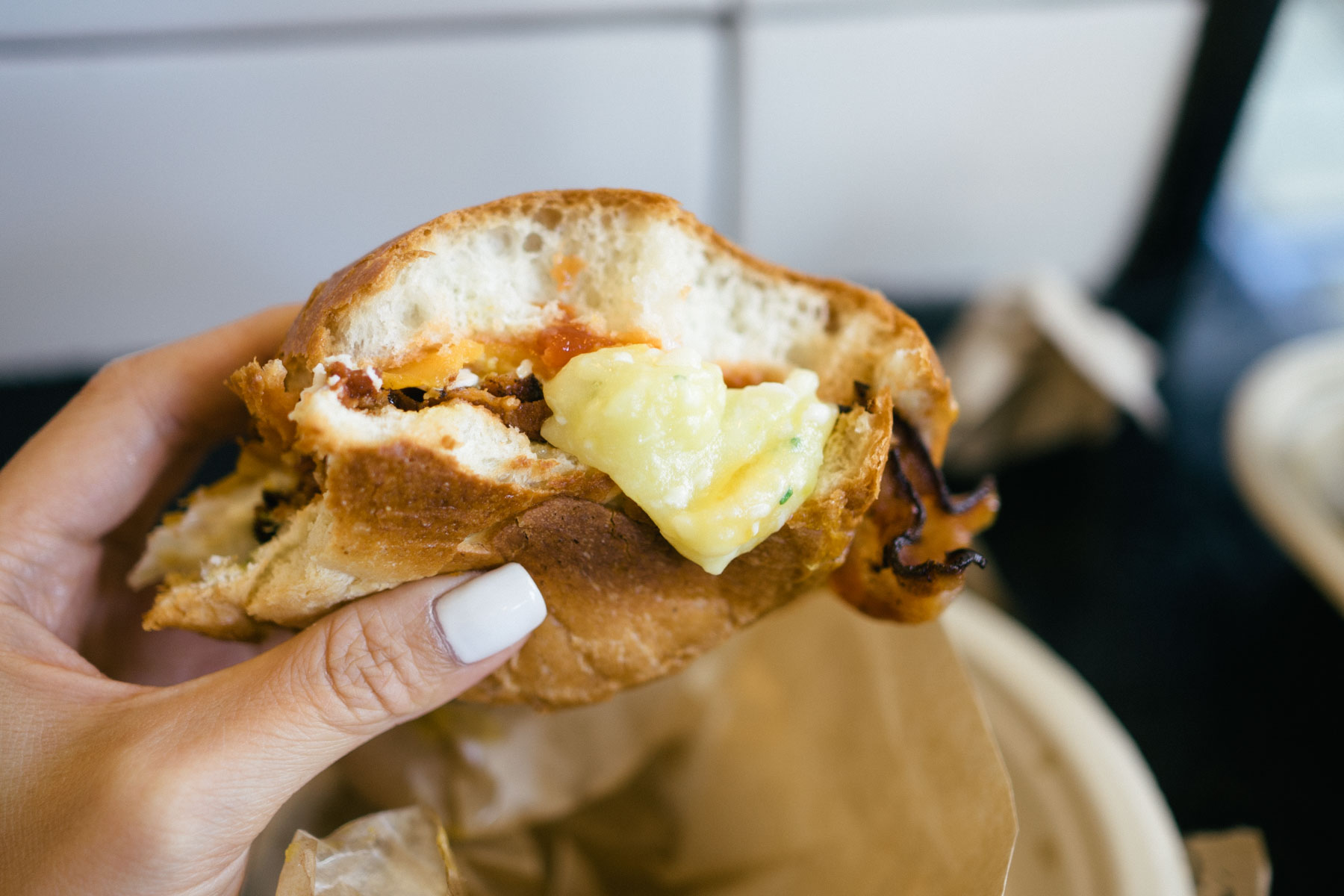 OK… I couldn't help myself.

Eggslut
317 S Broadway
Los Angeles, CA 90013
American, Brunch, Los Angeles, USA, Lunch, North American