Los Angeles Cray !!! Contemporary Mexican with B.S. Taqueria
The Lowdown
Restaurant Name: B.S. Taqueria
Cuisine: Modern Mexican
Average Price per Person: $30 USD without Drinks
Location: See map below.
Recommendations: "Rice and Beans," Clams and Lardo Taco, Cauliflower al Pastor, Churros

Ratings (out of 5)
Taste: 4.5
Creativity/Authenticity: 4.5
Atmosphere: 4
Service: 4.5
Bang for Buck: 4

Crayscale !!!
For a city like Los Angeles, so familiar with Mexican, it's often tough to find a new angle that doesn't come across as forced and contrived. We went to B.S. Taqueria without any background info or insight but it came well-recommended from one of those dudes that just knows what's up when it comes to food.
The approach at B.S. is "authentically inauthentic," something I don't disagree with at all. Tacos featuring lardo and clams are a good sort of signature touch that would suggest there's more to tacos than what you're accustomed to.
The menu is concentrated on a few sections that each carry some great options. We didn't have a hand in ordering, but it was a consistent hit after hit. The portions themselves are great for sharing, aside from the less friendly-sharing options such as tacos.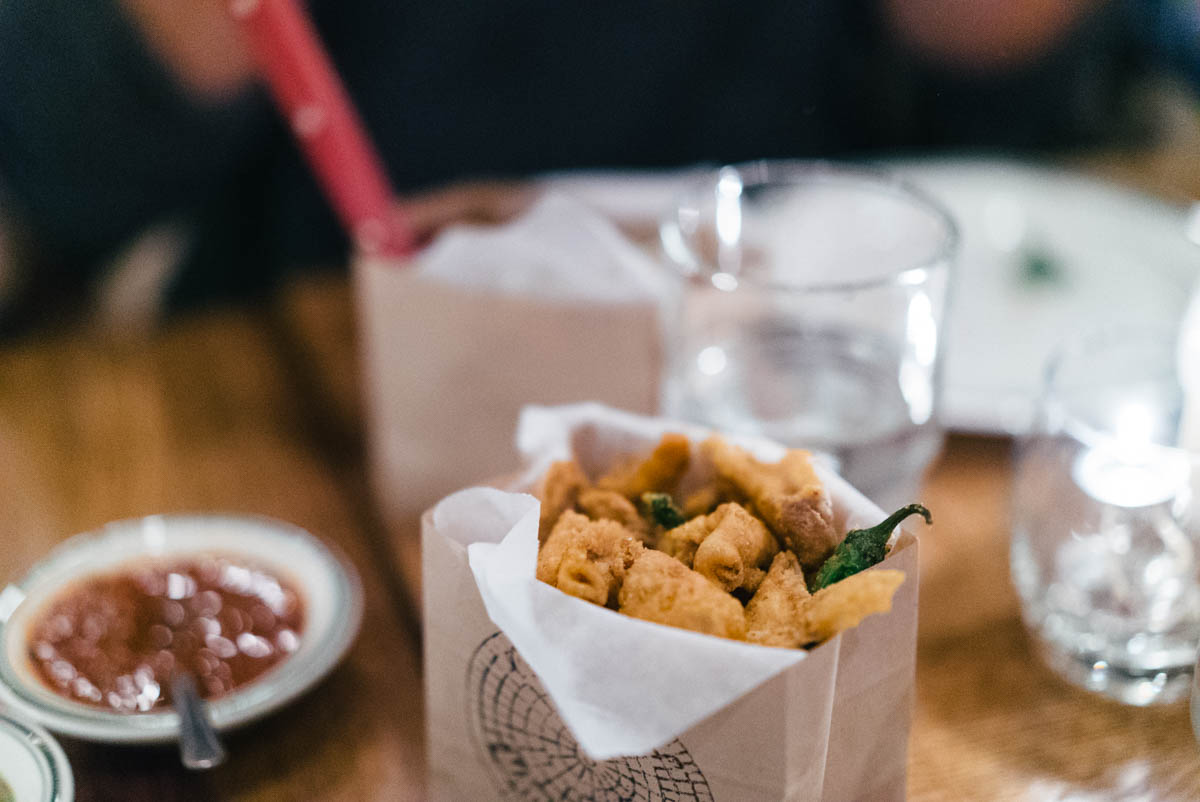 Lemon-Pepper Chicken Chicharrones ($9 USD). Chicken Skins, Chicken Thighs, Lemon, Shishito. These are a good update to the typical pork chicarrones. The lemon and shishito offers a more refined taste aside from just salt and salt.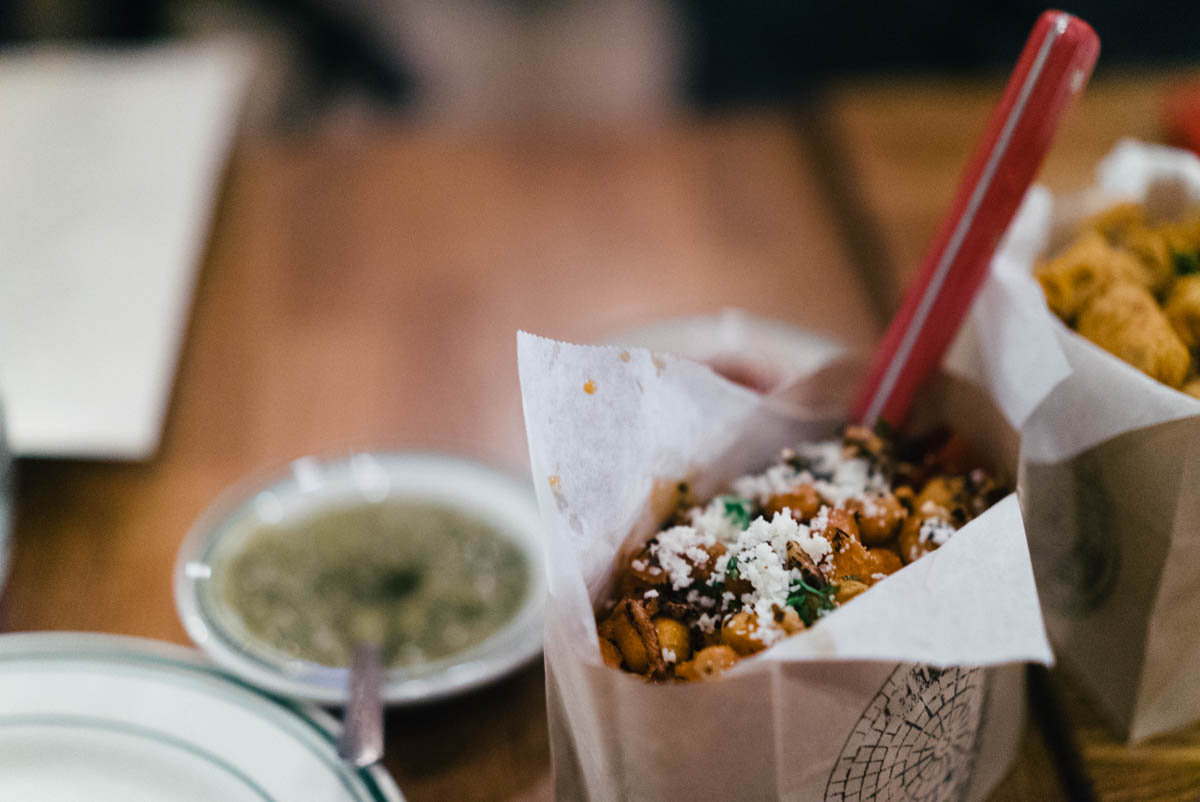 "Rice and Beans" ($6 USD). Toasted Rice, Garbanzos, Cannellini Beans, Cotija, Fresno Chiles. This was lowkey such a simple yet delicious dish. The no-frills serving worked out fine despite initial reservations. The textures between the beans and the toasted rice were great.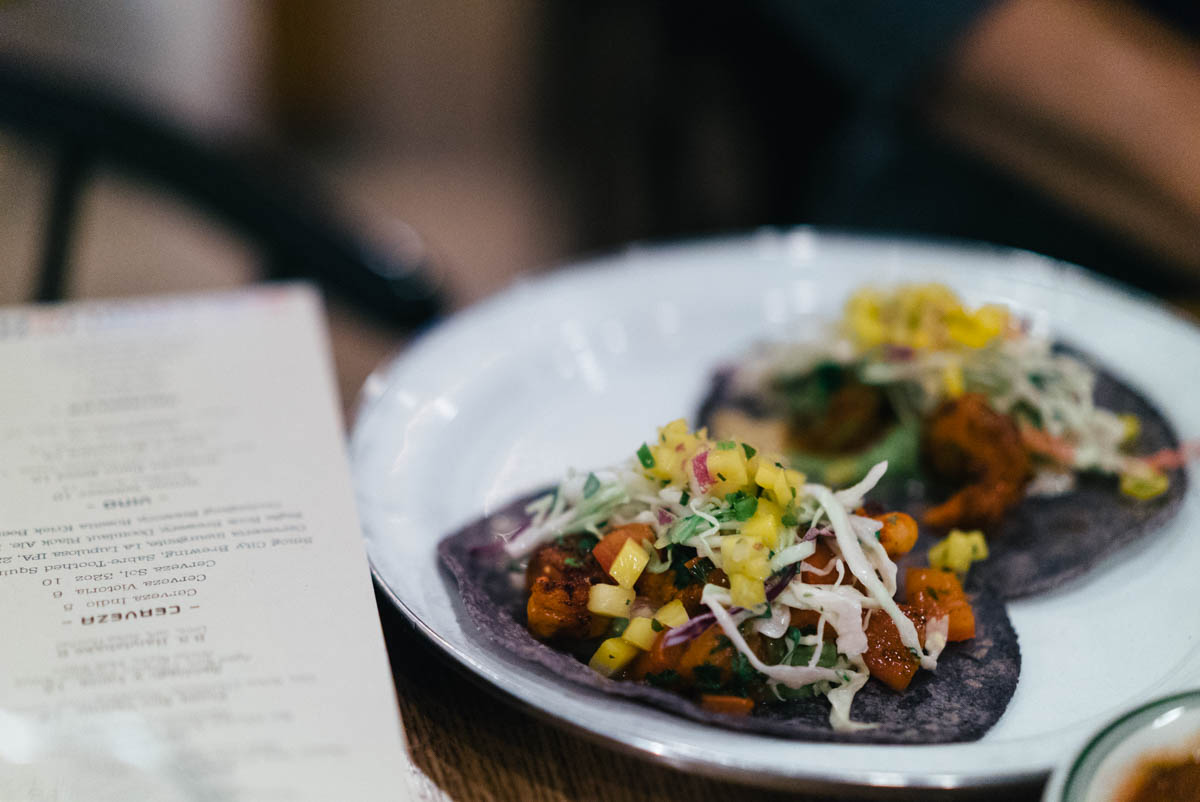 Chicken Tacos ($8 USD).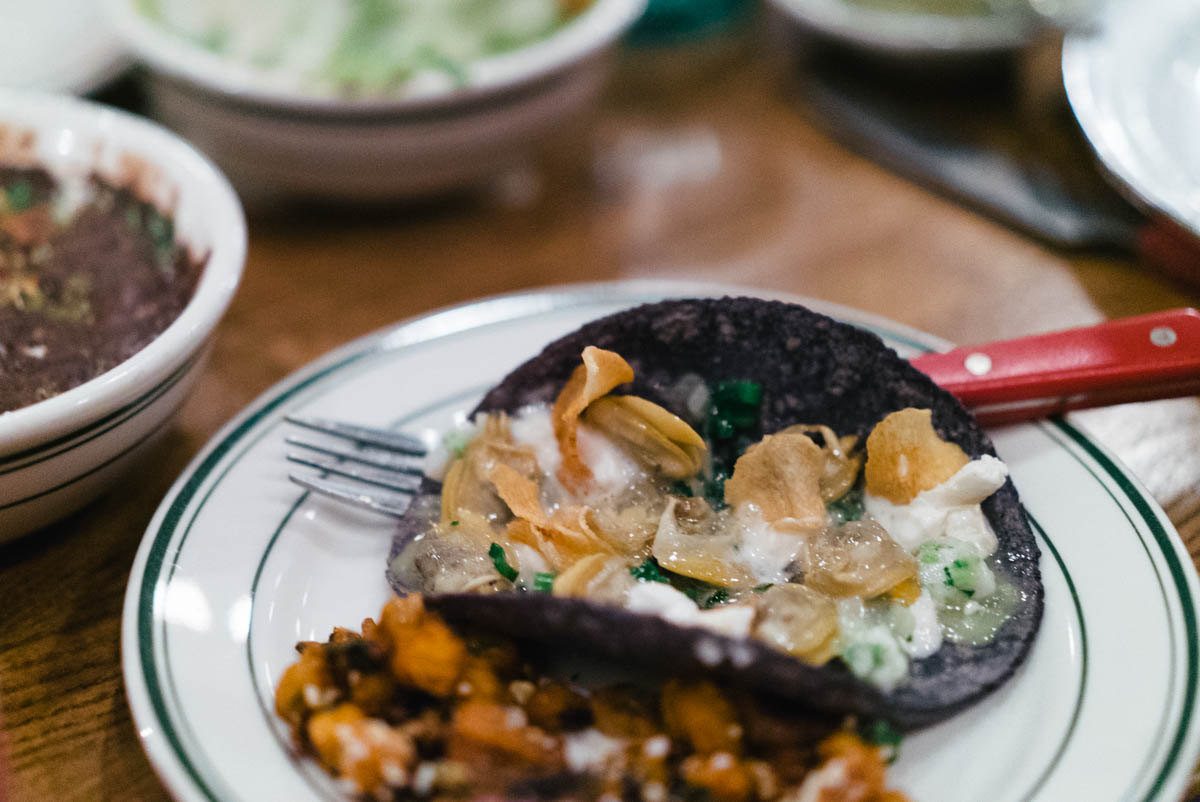 Clams and Lardo ($14 USD). This was definitely one of the more unique taco offerings I've ever had. The whole taco was pretty delicately composed. It wasn't packed with ingredients and difficult to eat but the lardo… I mean who doesn't like lardo?!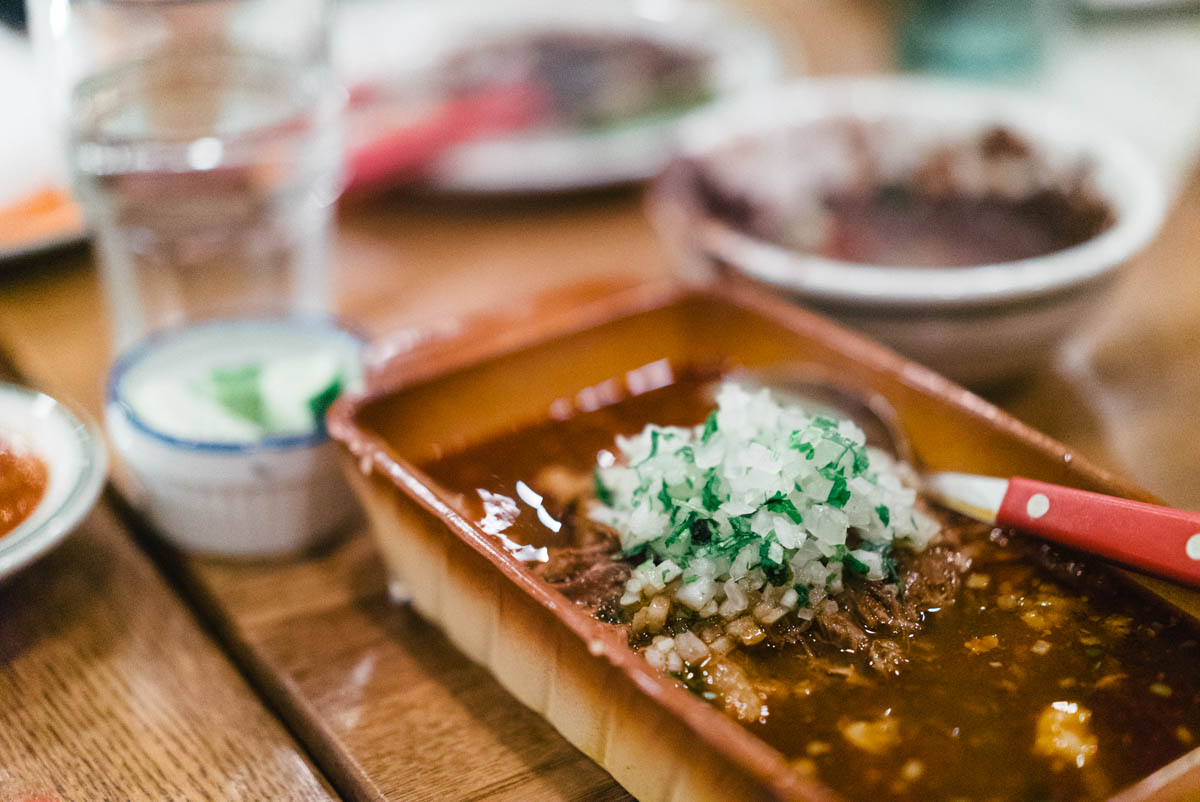 Birria ($19 USD). Braised Goat, Guajillo, Onion, Cilantro. I wish this came with rice! The goat was reasonably tender but the sauce was good.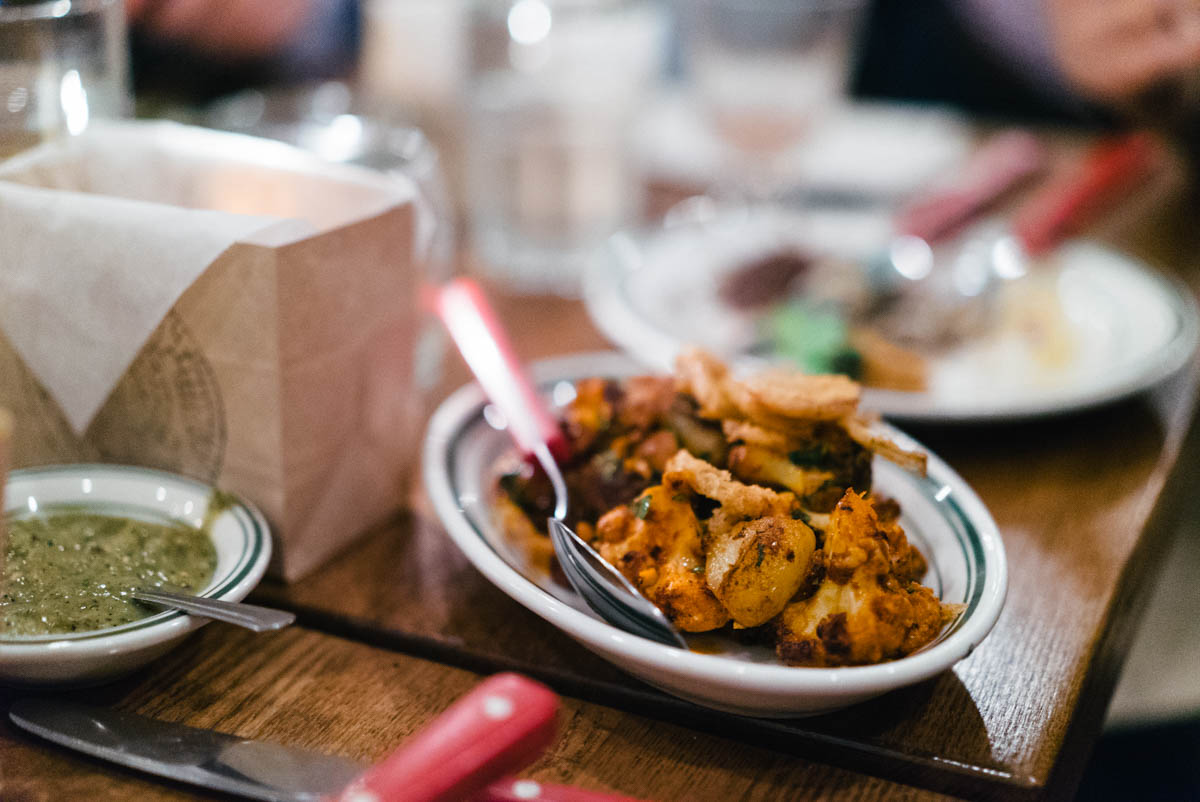 Cauliflower al Pastor ($12 USD). Pineapple, Cipollini, Guajillo. Roasted cauliflower seems to find its way onto everybody's menu, but the intersection of cauliflower, pineapple, onions and the chilies are an interesting combo.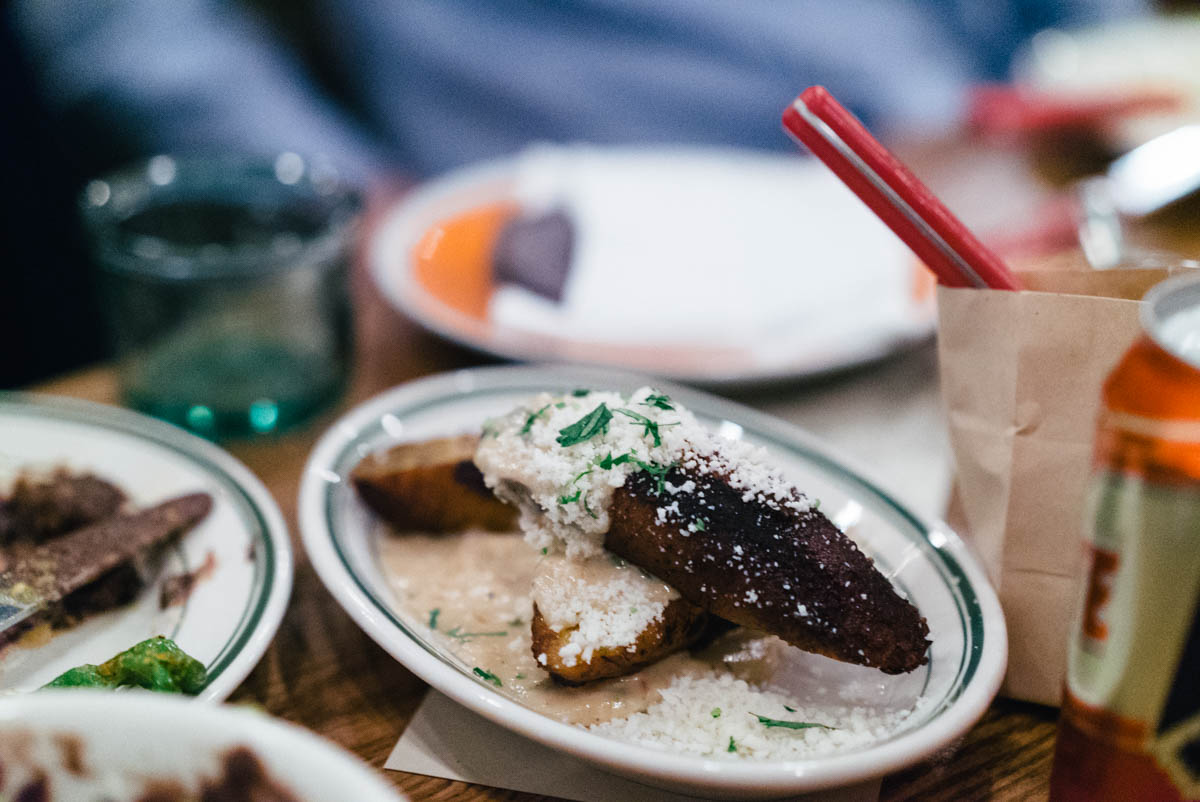 Plantains ($7 USD). Crema, Serrano, Verjus, Cotija. This looks hella unappetizing, but the plantains were sweet and meaty.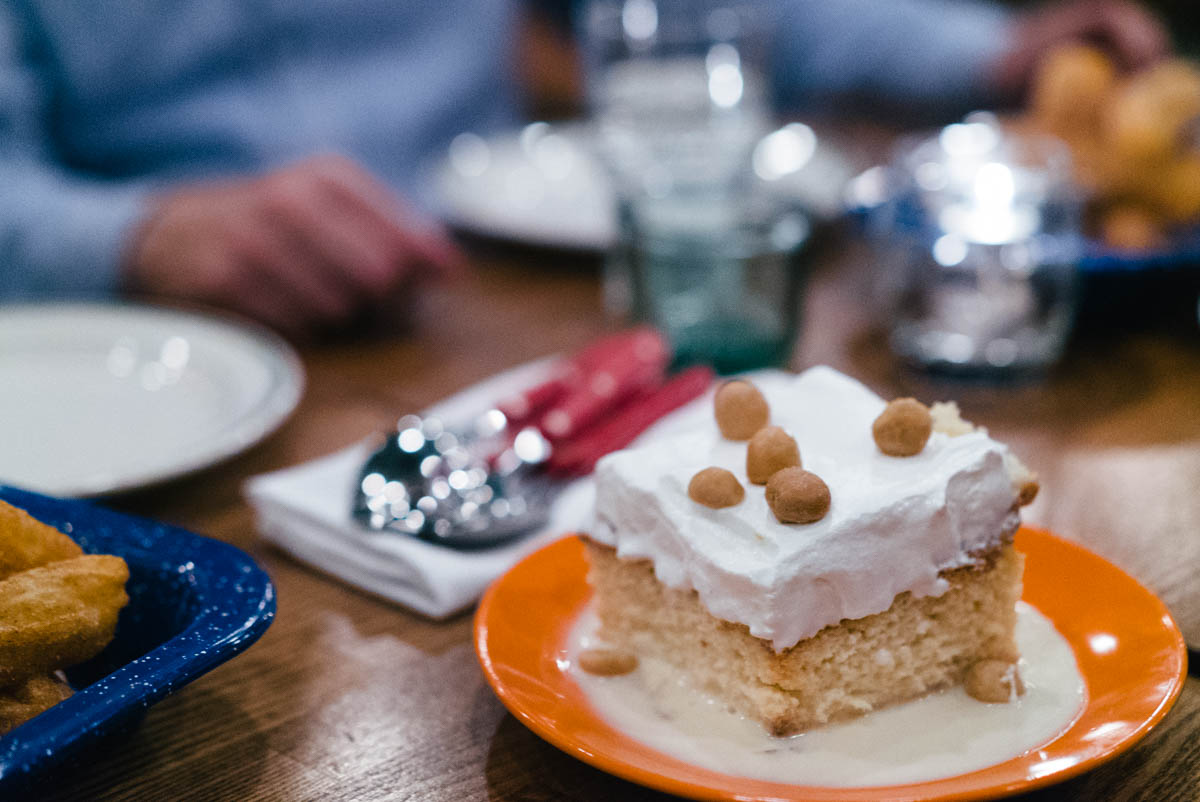 Tres Leches Cake ($8 USD). Brown Sugar Meringue, Macadamia Nut. Dare I say this, but the cake was too moist and wet (terrible adjective, but it best describes it). I had a really good Tres Leches at Animal recently that was the right balance.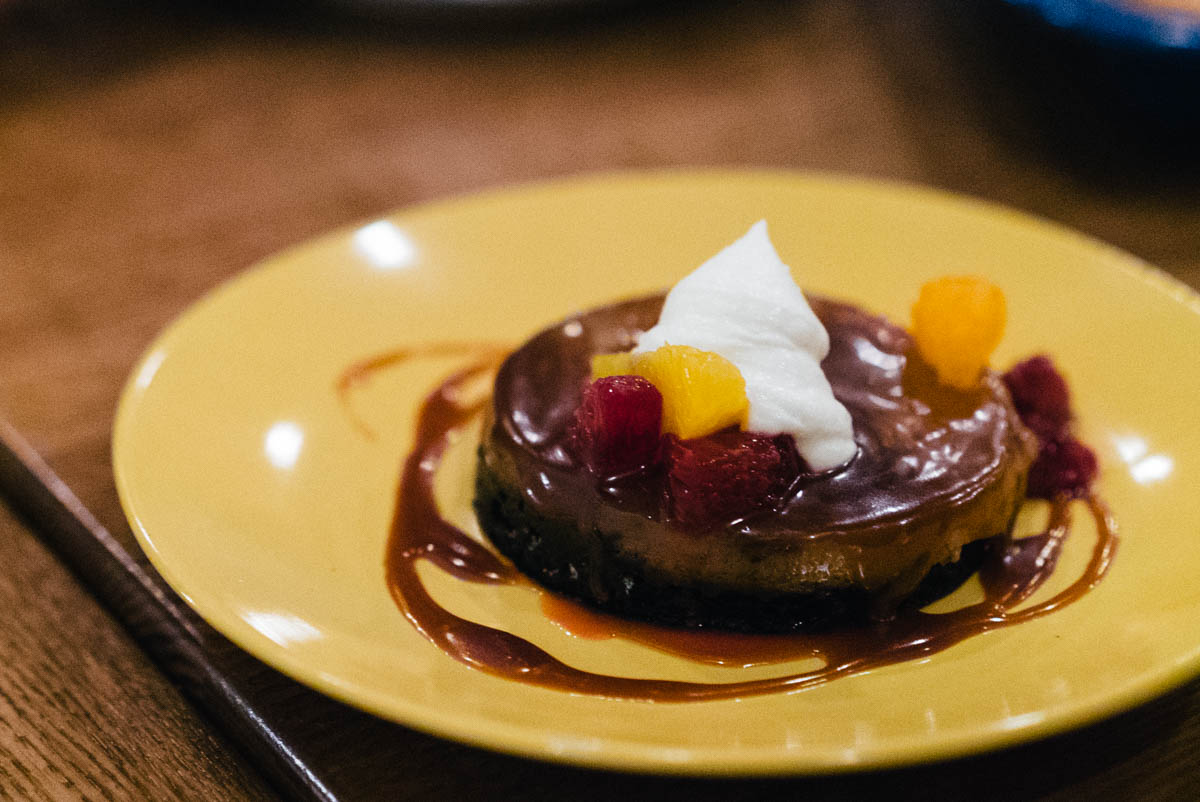 Choco Flan ($8 USD). Goat's Milk Flan, Chocolate Cake, Orange Caramel. This was a rich, decadent dessert. I'd probably rank this over the Tres Leches.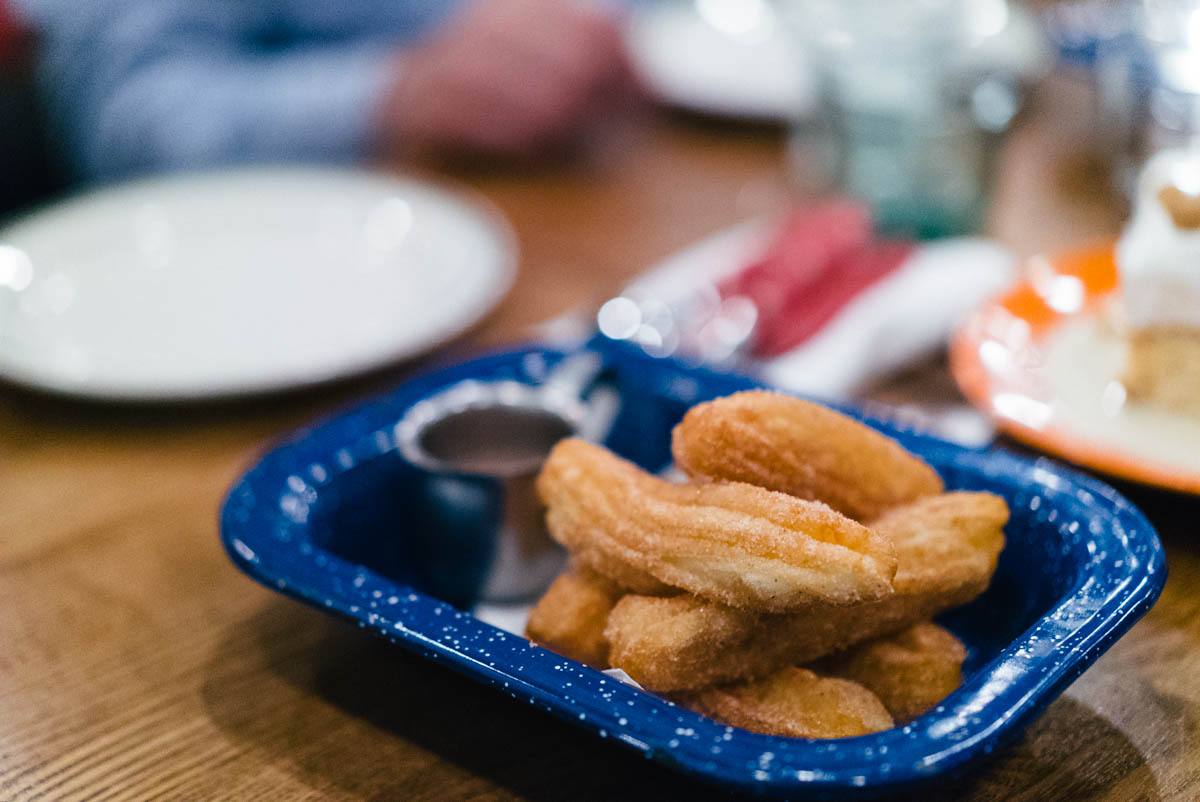 Churros ($7 USD). Chile de Arbol-Chocolate. This is the best churro you'll ever, EVER have. Light and airy, the churro melts in your mouth and never feels greasy.

514 W 7th St, Los Angeles, CA 90014, United States
w: bstaqueria.com
p: +1 213-622-3744
American, Dinner, Los Angeles, USA, Lunch, Mexican, North American