Los Angeles Cray !!! Coffee Spots You Need To Know About
Los Angeles is a city with a growing number of specialty coffee joints. The city is filled with a plethora of coffee spots and along with it, a very highly educated population of coffee drinkers. Los Angeles does not fux around when it comes to its beans. Its coffee game is strong and will not disappoint. During my time there, I was only able to scratch the surface of it all. But here are a few spots I was able to hit up that are definitely worth the drive.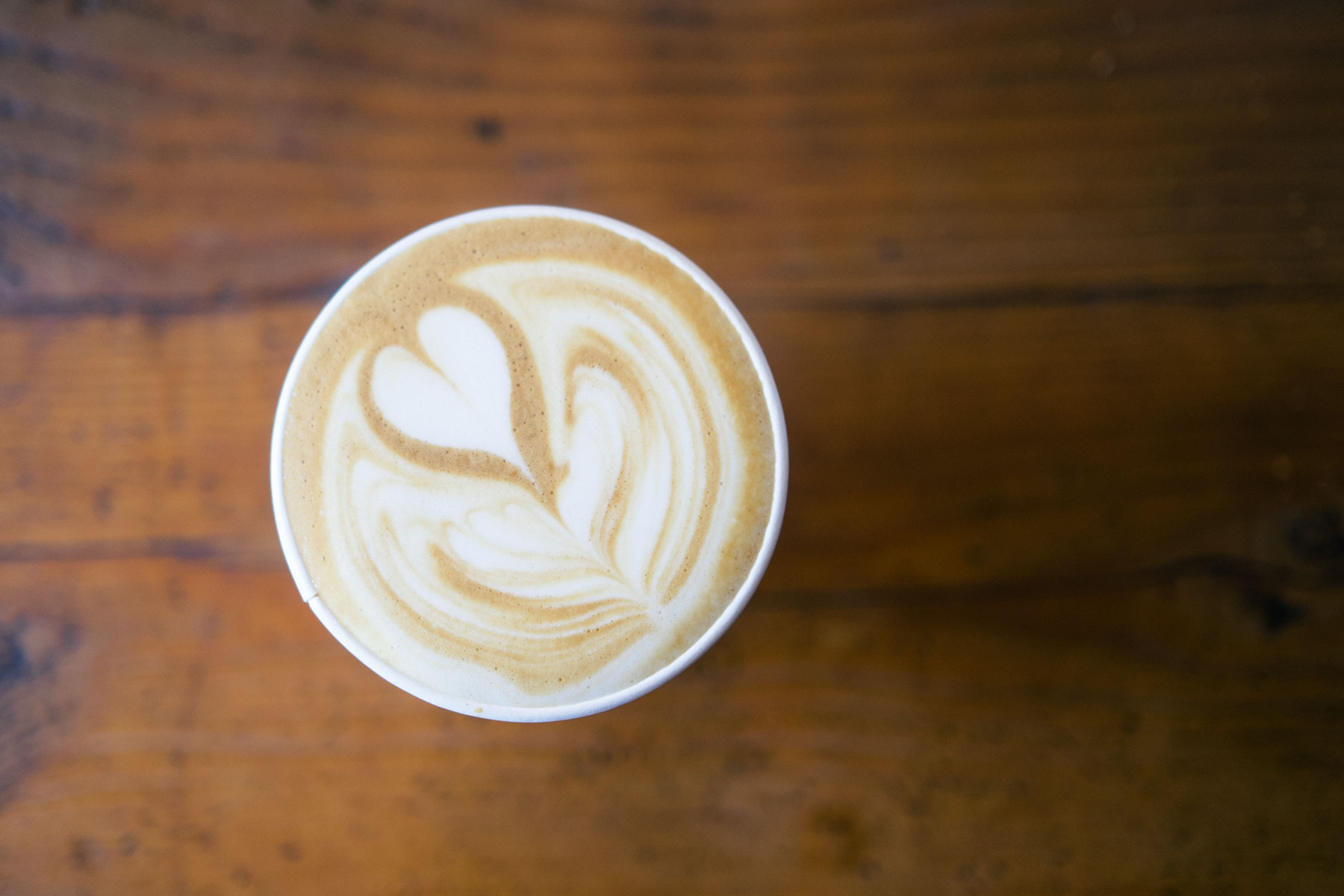 Andante Coffee
Co-founded by Steve Hyun and Tommy Kim, Andante Coffee now has #2chainz in Los Angeles. The original location is on the corner of Beverly and Fairfax right by The Grove, whereas the newer spot is located in Echo Park. Andante Coffee prides itself on roasting it' own beans, brewing them in an industrial yet minimalistic space. Attracting students, writers, artists, and office-less freelancers, Andante Coffee offers free wi-fi with comfortable seating along with easy access to power sources. For the most part, it's quiet, they don't hover and a good place to get some work done.
The menu is simple consisting of coffee and espresso beverages including straight up espresso, cortados, lattes and vanilla lattes. Andante also has a great pour-over coffee set up. They usually offer six options, one being decaf. For the non-coffee drinkers, teas and cold pressed juices are also available. In terms of food, fresh pastries such as croissants and brownies are sourced from the Larder Baking Company.
Fairfax
7623 Beverly Boulevard
Los Angeles, CA 90036
Echo Park
2201 W. Sunset Blvd.
Los Angeles, CA 90026
Deus Ex Machina
Deus Ex Machina is a haven for dudes and a store filled with eye-candy for women, but I go there for the coffee. Located on the corner of Venice Boulevard, Deus is a testosterone-driven store where sunkissed, rugged men congregate over motorcycles, surfboards and espresso. The store takes up a fairly large space with a portion allocated to the espresso bar along with a long communal table. Sourcing its beans from LA's Handsome Coffee Roasters, the coffee menu is straight forward, focusing on espresso.
1001 Venice Boulevard
Venice, CA 90291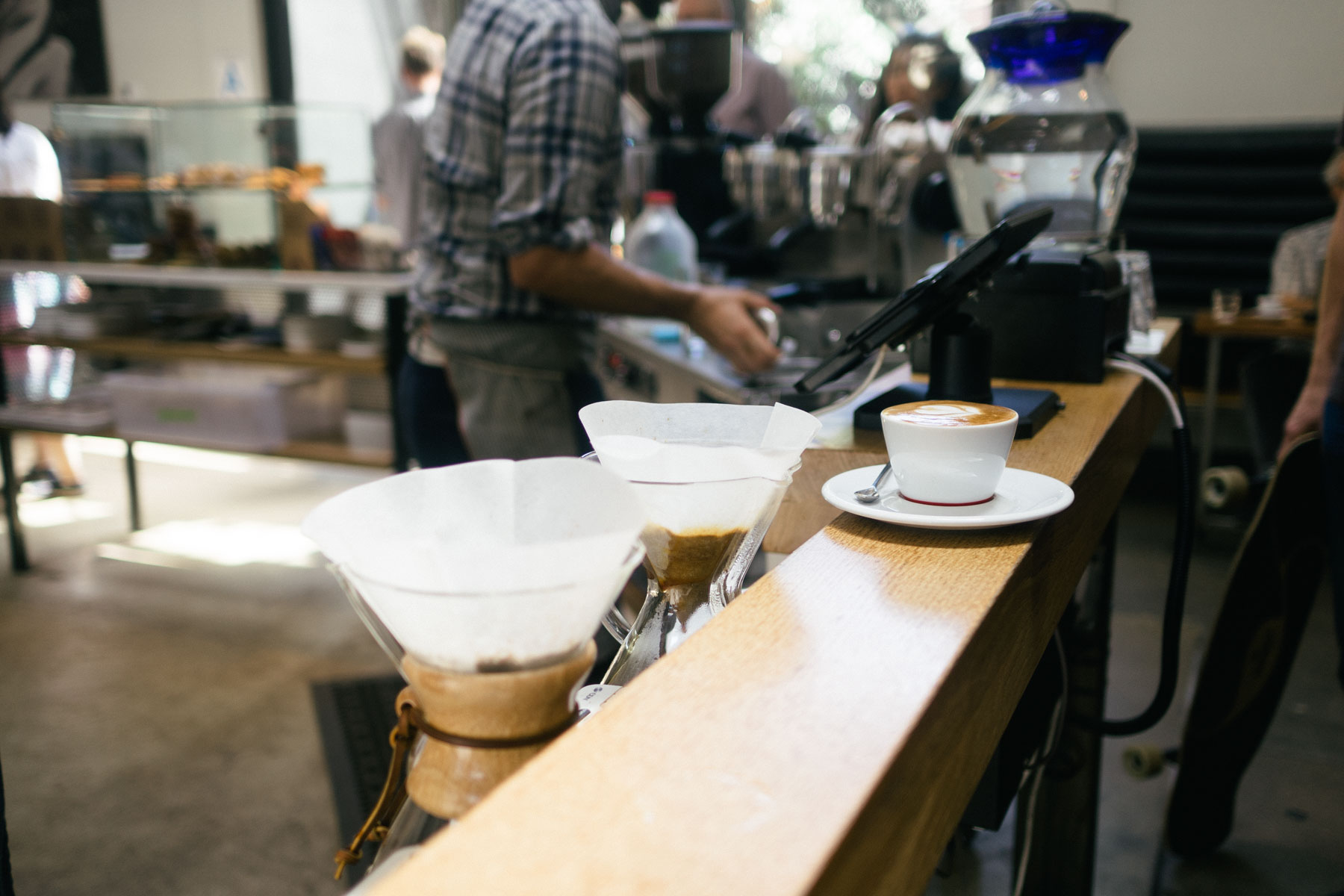 Intelligentsia Coffee & Tea
Intelligentsia Coffee & Tea is essentially the temple of coffee in Los Angeles. Founded by Doug Zell and Emily Mange, Intelligentsia hails from Chicago and has now expanded into Los Angeles and New York City. Intelligentsia oversees every single step of the process from bean to cup, including sourcing, developing, roasting and delivering its exclusive Direct Trade product. The Intelligentsia team spends a ton of time developing and working alongside with growers. Intelligentsia prides itself on its Direct Trade, setting prices above international Fair Trade standards, "Our goal is that each of these is presented in an environment steeped in education and humility. We want great coffee to be revered, yet democratic, approachable and accessible. By illuminating what is possible with coffee, we hope to change forever how you think about it." With three locations in Los Angeles, Intelligentsia is a full-service cafe offering whole beans along with various methods of brewing and carefully prepared espresso. Focusing on espresso and pour-overs, Intelligentsia also offers tea, beers and wines.
1331 Abbot Kinney Boulevard
Venice, California, 90291
Stumptown
Originating in Portland, Stumptown opened up shop in the Arts District in S. Santa Fe. The minimalistic coffee bar aims to deliver the best beans in the world. Stumptown strives to maintain transparent, quality-based relationships with its farmers. Stumptown emphasizes the importance of attention to detail in every step of the process from plant to portafilter. Stumptown is committed to serving only the best through quality control in cupping labs, meticulous roasting profiles and an extensive barista education.
806 S Santa Fe
Los Angeles, CA 90021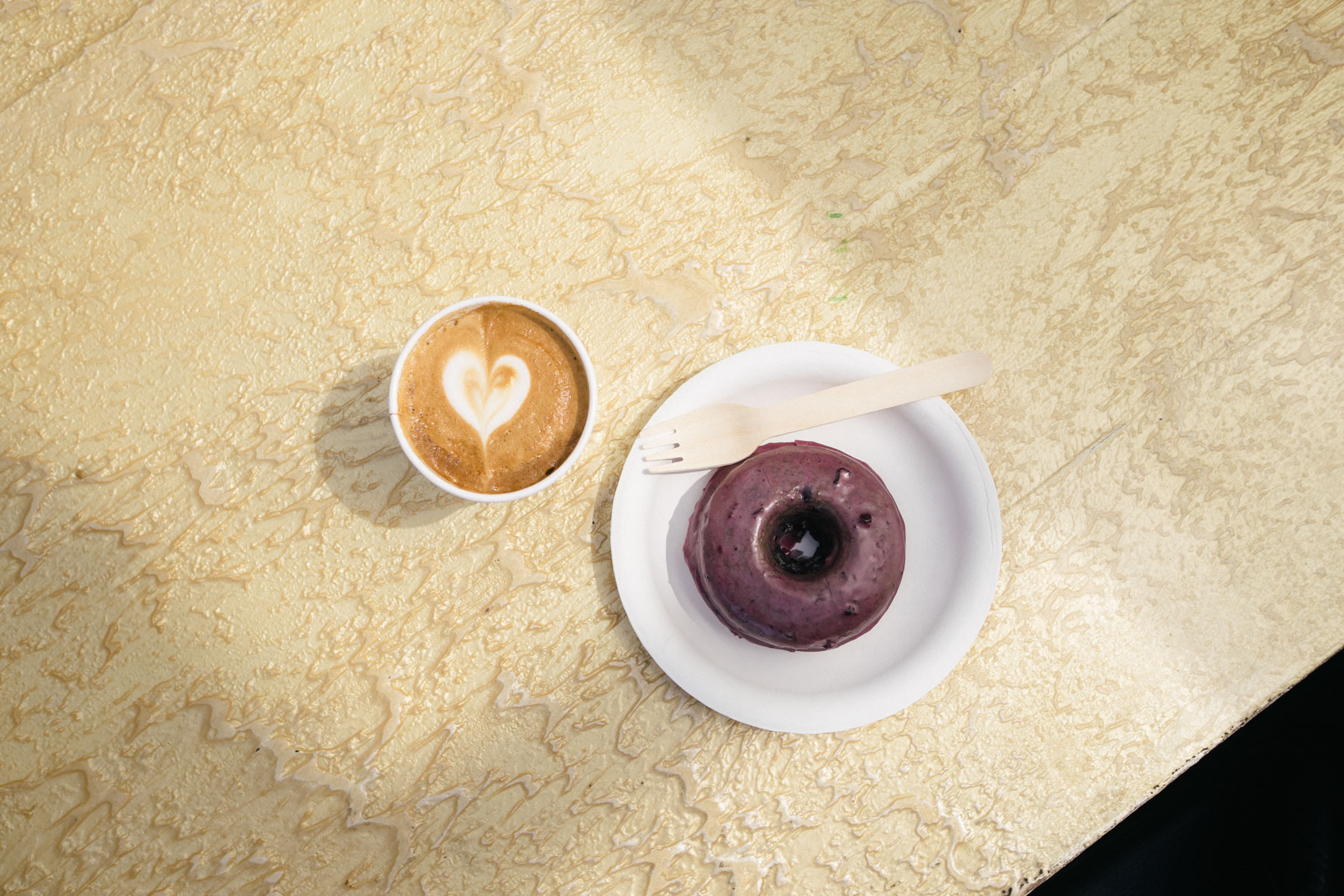 Graffiti Sublime Coffee
Located on La Brea Blvd, Grafitti Sublime Coffee gives off a modern bougie vibe. Upon stepping into this cafe, customers are greeted with a long list of rules including, most of which were common sense including, all guests must make a purchase, cell phones must be put on vibrate, children must be attended to at all times and WiFi is restricted to 90 minutes per device. The monochromatic interior and rules, are a little cold for my liking, giving off a vibe of somewhere you wouldn't allow food or drink. All that aside, the coffee and pastries are on point.
180 S La Brea Avenue
Los Angeles, CA 90036
Blue Bottle
Blue Bottle was one of the first to move the needle in the world of superlative coffee. Hailing from Oakland, California, Blue Bottle Coffee Company has expanded with brick & mortar locations in New York City, Los Angeles and Tokyo. Retailers across the globe also serve Blue Botte roasted beans. Founder, James Freeman made a vow to his customers, "I will only sell coffee less than 48 hours out of the roaster to my customers, so they may enjoy coffee at its peak of flavor. I will only use the finest, most delicious and responsibly-sourced beans."
1103 Abbot Kinney Blvd
Venice, CA 90291
582 Mateo St.
Los Angeles, CA 90013
8301 Beverly Blvd
Los Angeles, CA 90048
1712 W Sunset Blvd
Los Angeles, CA 90026
Line Cafe
Inspired by a mashup of ethnic baked goods, the Cafe at Roy Choi's Line Hotel has an impressive display case of pastries. You'll find everything from Taiwanese, Japanese, Korean, and Chinese baked goodies next to Salvadorian and Mexican panaderías as well as birthday cakes. Classics such as cookies, brownies, and bars haven't been forgotten. I was honestly won over by the pastry selection, but they have decent coffee and espresso drinks as well. Pastries are their forte though.
3515 Wilshire Boulevard
Los Angeles, CA 90010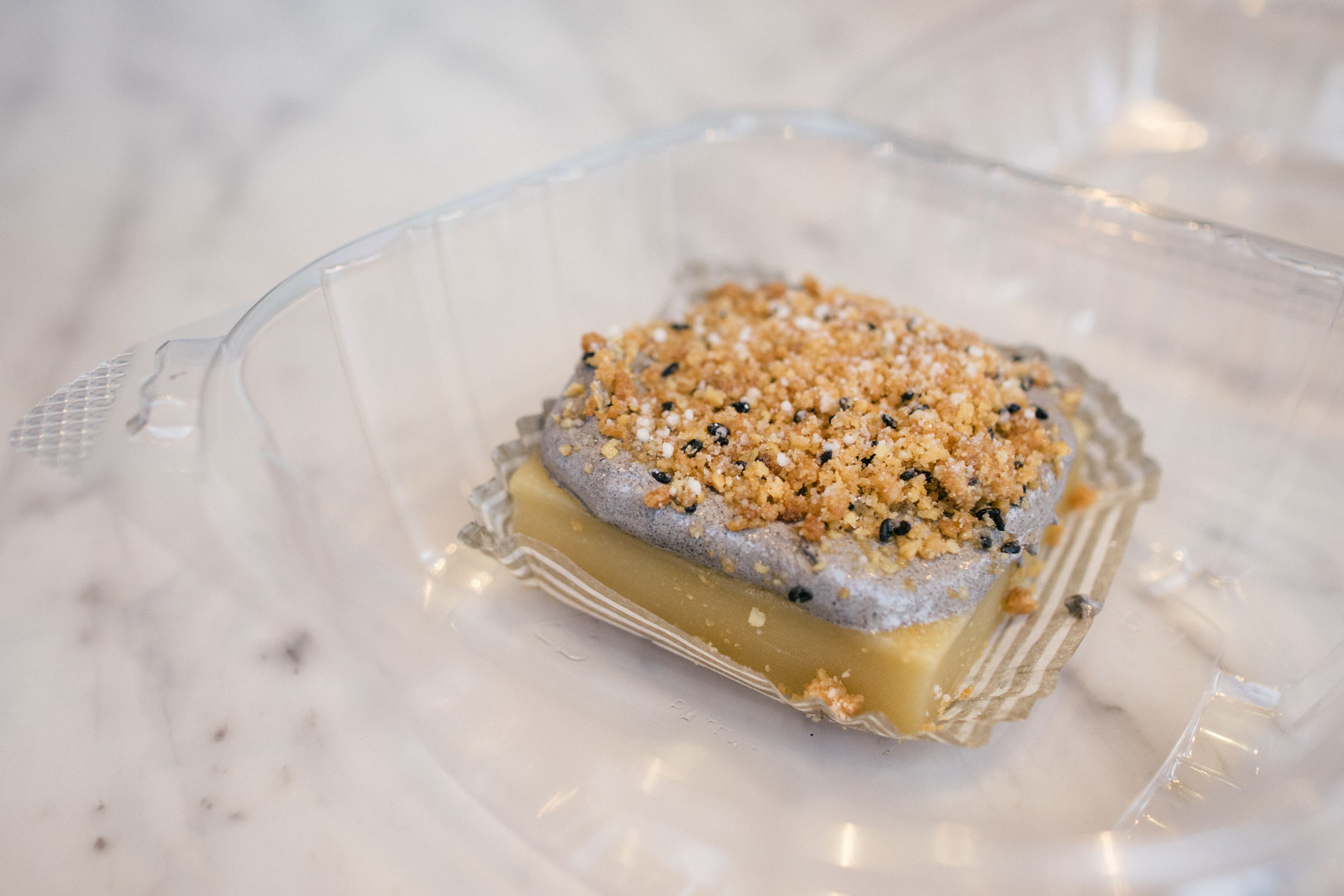 BUTTER MOCHI WITH BLACK SESAME CREAM AND STREUSEL!
American, Asian, Brunch, Coffee, Dessert, Japanese, Korean, Los Angeles, USA, Lunch, North American, Taiwanese