London Cray !!! St John Bar and Restaurant Smithfield
The Lowdown
Restaurant Name: St. John Smithfield
Cuisine: Modern English
Average Price per Person: £15 to 40 or $22 to 60 USD
Location: London, England (see map below for details)
Recommendations: Roast Bone Marrow, Mutton and Fennel Soup, and Eccles Cake with Lancashire Cheese

Ratings (out of 5)
Taste: 4.5
Creativity/Authenticity: 4.5
Atmosphere: 3.5
Service: 3.5
Bang for Buck: 4

Crayscale !!!
On our last trip to London, we linked up with fellow food obsessed homies Terence of NOWNESS and Freddie who has helped conceptualise one of the most happening restaurants in London currently, Lyle's. The couple was kind enough to take us through London to their favorite spots. We started the day off at Borough Market in Southward with a few spots in between (which I'll write about soon), one of which was Saint John Bar and Restaurant.
When one thinks of modern British cuisine, St. John's is arguably one of the most important pillars in this movement. Chalk it up to St. John's for being one of the important factors in pushing the boundaries of both food and drink. Founded in 1994 by Jon and Fergus and set in what was once a rundown smokehouse, the stage was set as a British culinary seed was planted. Since then, St. John has expanded with the same philosophy remembering "that it started with both purpose and simplicity, Fergus puts it on the plate and Trevor puts it in the glass."
Upon our visit, we were met with some delicious fare both progressive yet still embracing wholly its British roots. The menu constantly evolves, but among the stand-outs was a decadent Roast Bone Marrow and Parsley Salad which was a perfect balance of heavy, rich marrow with the light airiness of a parsley accompaniment. The Eccles Cake & Lancashire Cheese was another winner, flaky, creamy and perfectly balanced.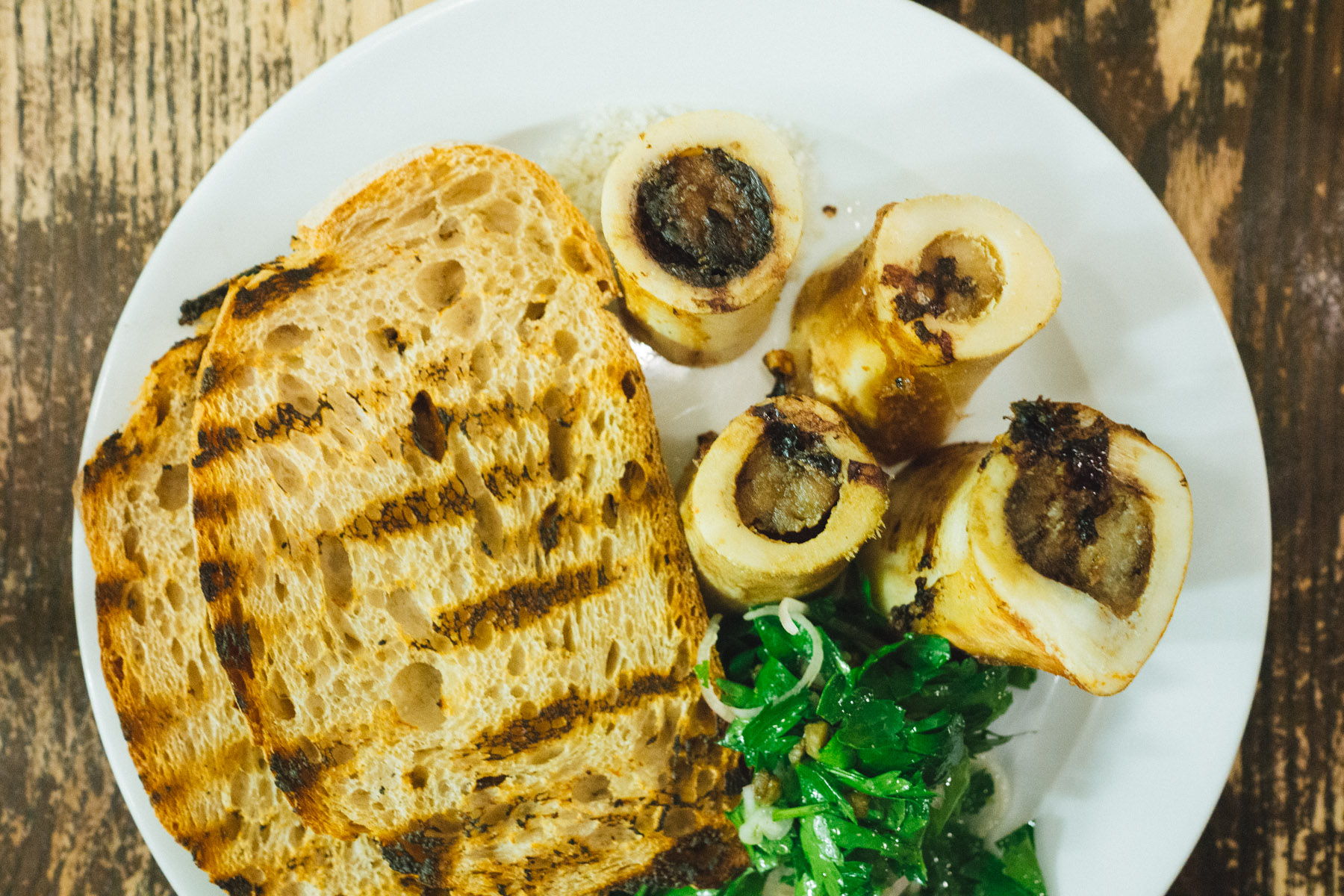 Roast Bone Marrow and Parsley Salad (£7.80 or $12.40 USD). This was one of the best bone marrow dishes I've ever had.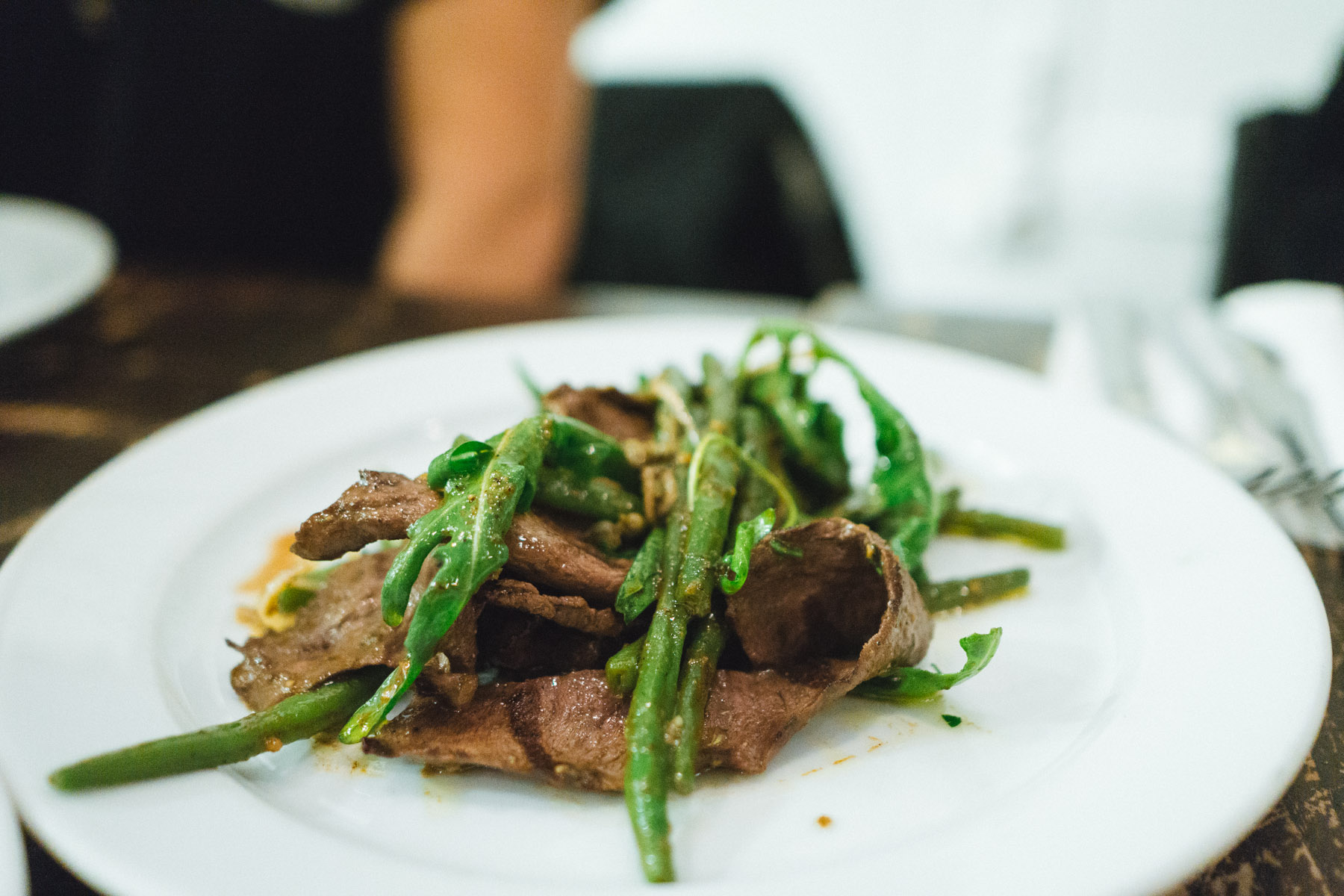 Ox Heart with Green Beans and Pickled Walnut (£7.60 or $11.50 USD). The  ox heart was flavorful and cooked perfectly. Loved the crunchy green beans pickled walnuts.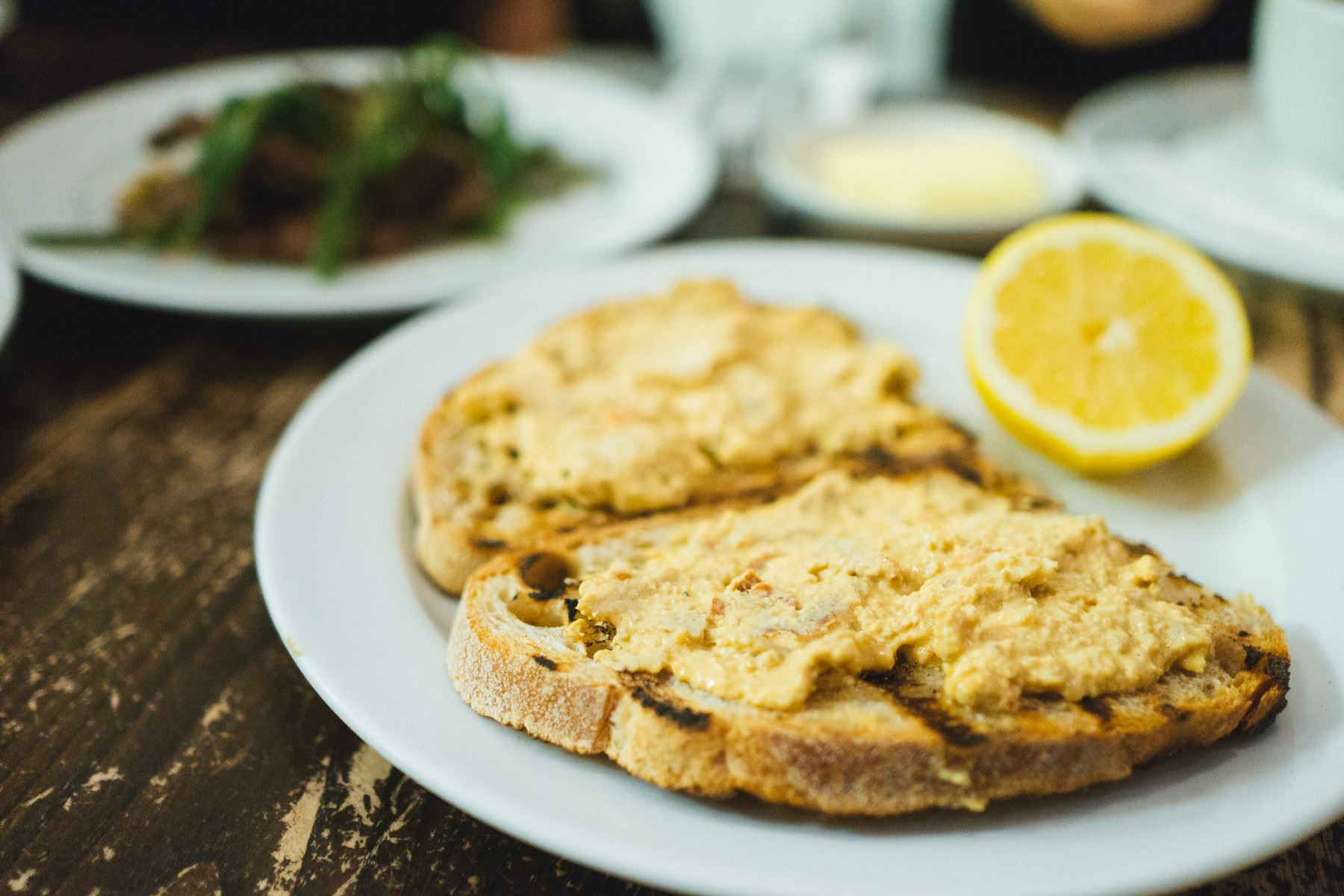 Brown Crabmeat on Toast (£9.10 or $13.70 USD). The crab meat was fresh and sweet slathered on a piece of crunchy toast.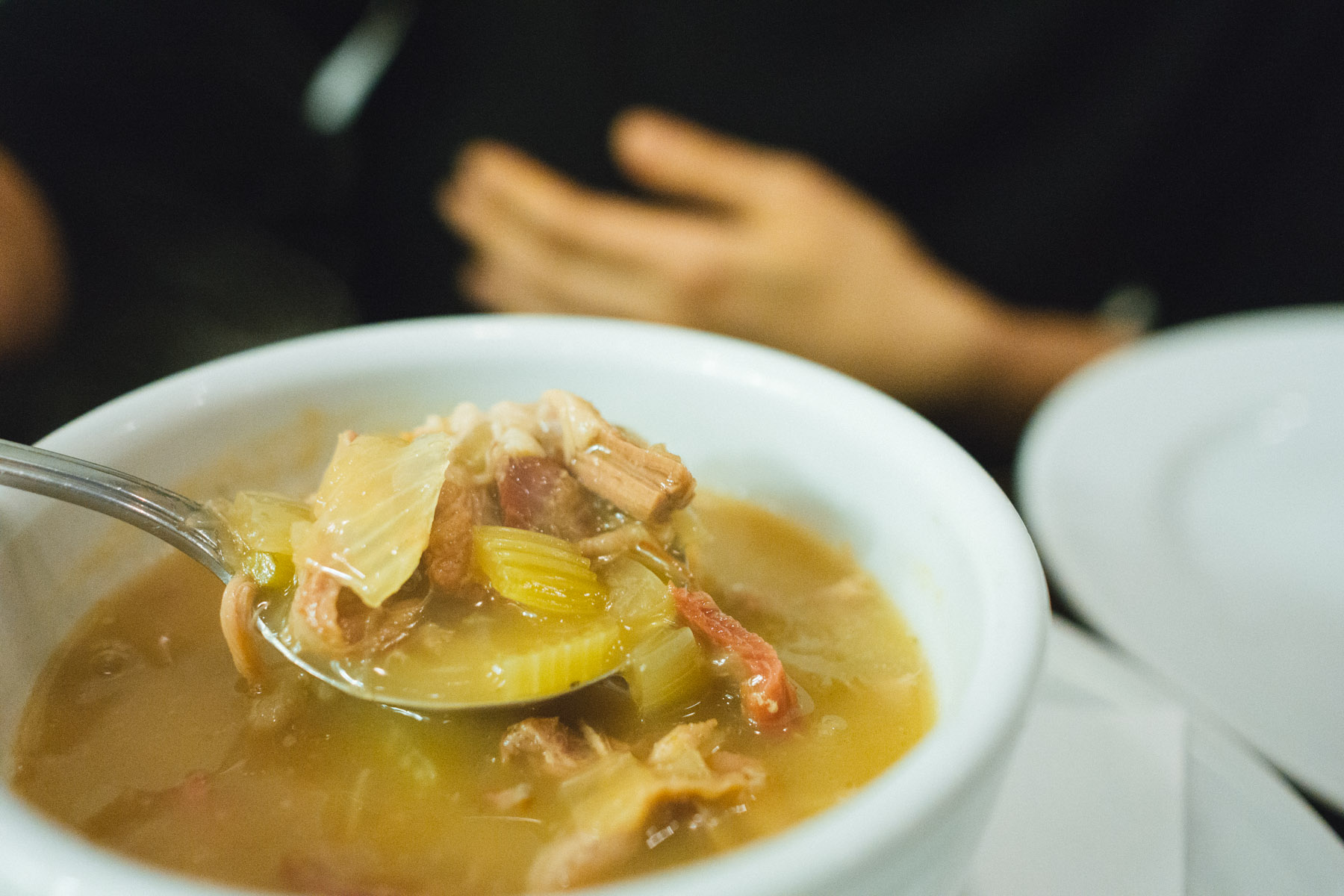 Mutton and Fennel Broth (£6.80 or $10.30 USD). This soup was packed with flavor, but surprisingly not too gamey from the mutton.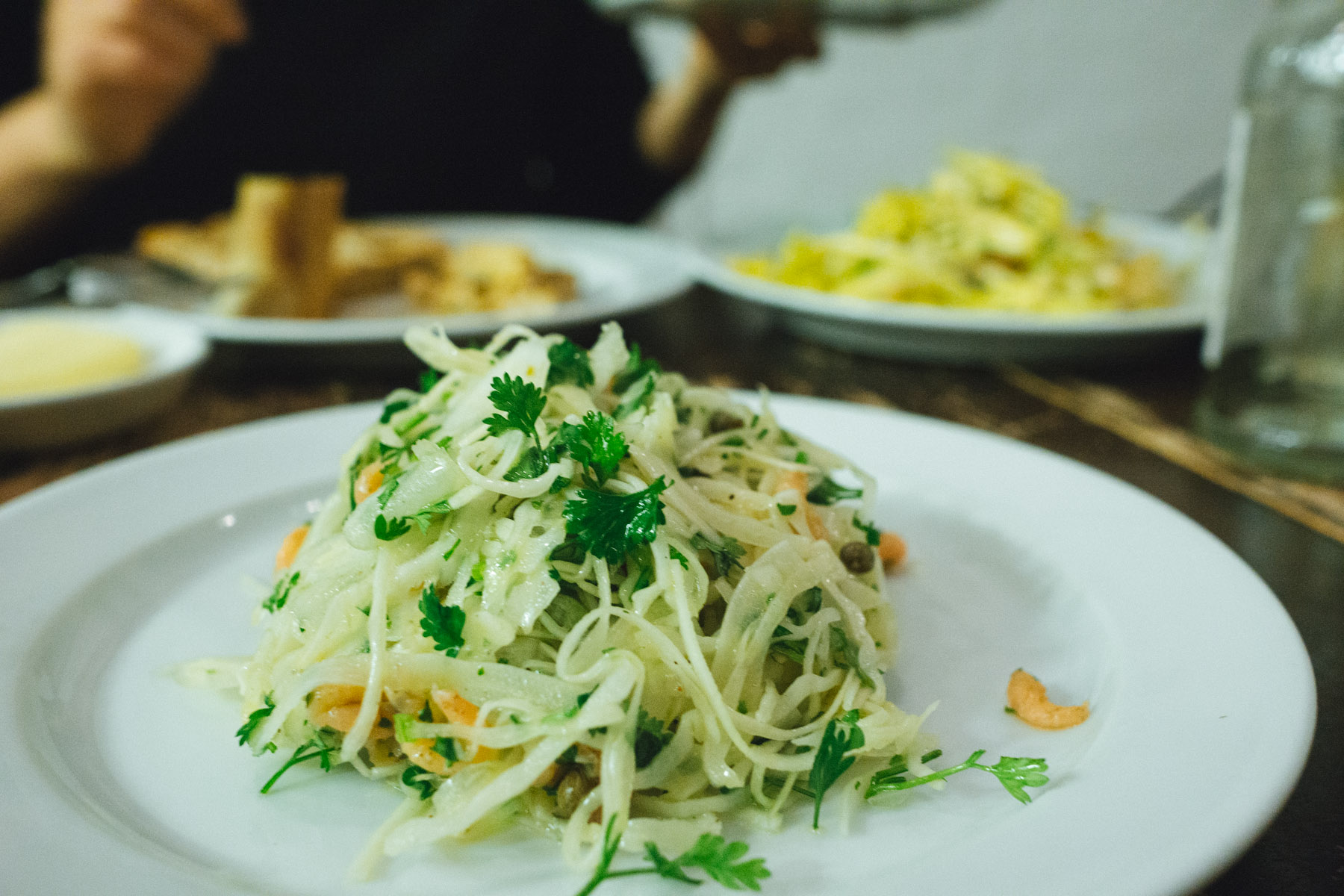 Brown Shrimp & White Cabbage (£7.60 or 11.50 USD). The salad was crunchy and refreshing with little pieces of tender sweet shrimp.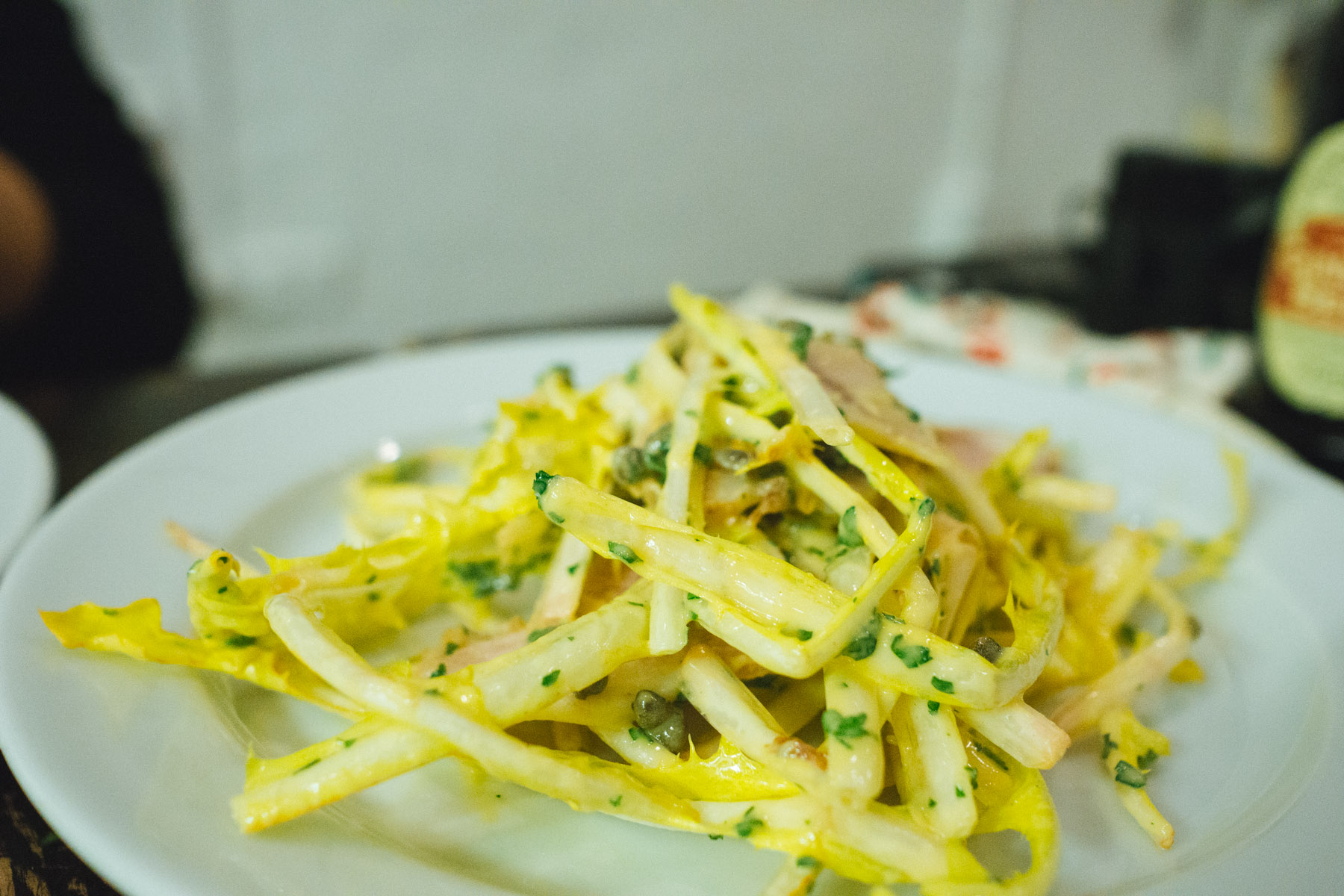 Kohlrabi (£5.80 or $8.75 USD). Another refreshing and delicious salad, but nothing to #turnup over.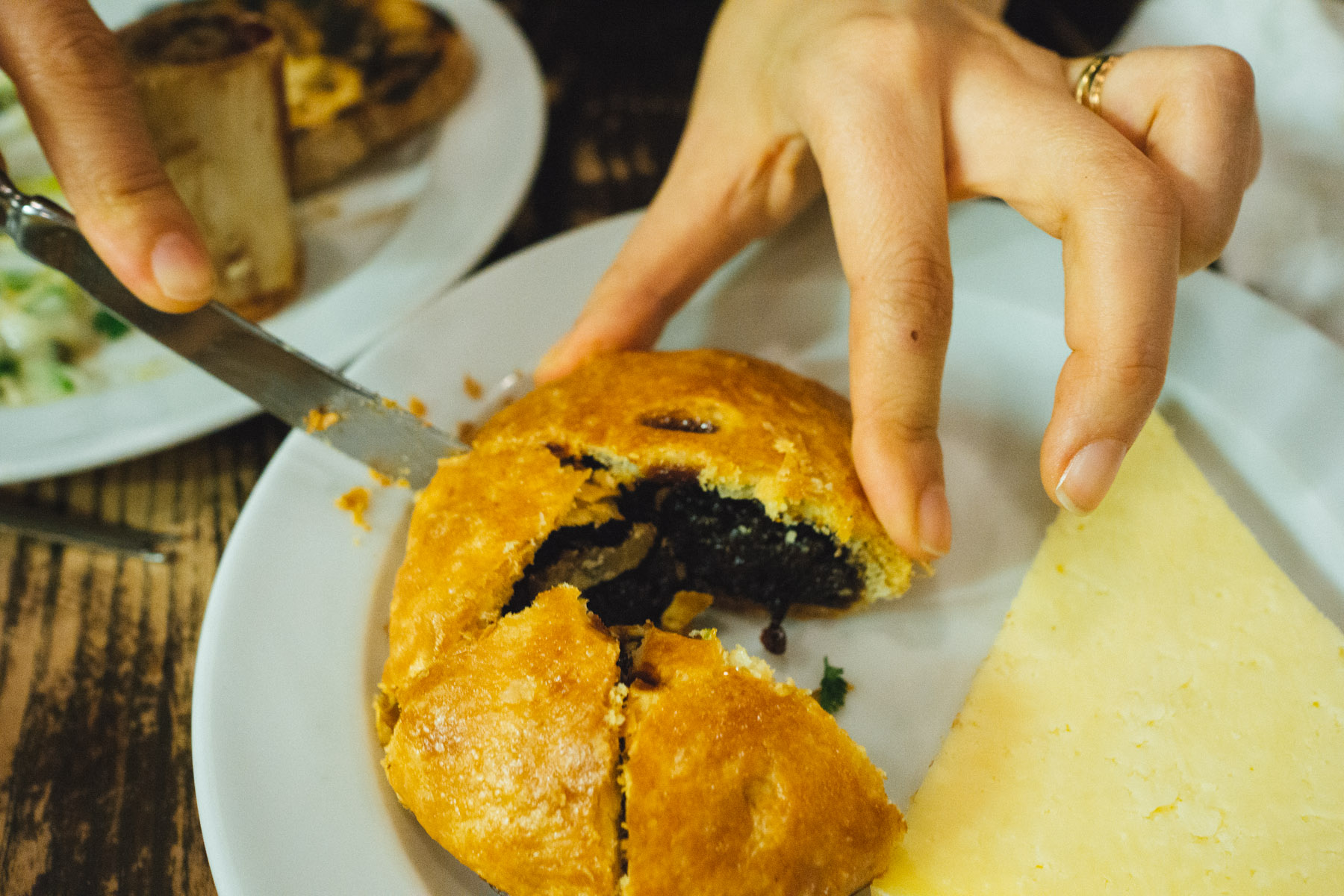 Eccles Cake & Lancashire Cheese (£8.10 or $12.20 USD). This was my favorite! The eccles cake was flaky and buttery filled with a sweet current filling.

26 Saint John Street
London EC1M 4AY
United Kingdom
w: stjohnrestaurant.com
p: +44 20 7251 0848
Brunch, Dinner, English, European, London, England, Lunch