London Cray !!! Lyle's Restaurant in Shoreditch
The Lowdown
Restaurant Name: Lyle's London
Cuisine: British
Average Price per Person: £40 to £80 GBP or $48 to $100 USD
Location: Shoreditch, London (see map below for details)
Recommendations: Lardo, Cured Beef, Razor Clams, Lamb Sweetbreads and Treacle Tart

Ratings (out of 5)
Taste: 5
Creativity/Authenticity: 4.5
Atmosphere: 4.5
Service: 5
Bang for Buck: 4.5

Crayscale !!!
I've been dying to eat at Lyle's. My homegirl Freddie runs the marketing for Lyle's (and the Cookbook author of "Pickled") so it's been on my radar forever. I missed the opening last time I was in London a few years back. I finally had the chance to visit and understood what all the hype was about.
Lyle's is a modern British restaurant in London's Shoreditch district, founded by Chef James Lowe. James has quite the resume, putting in work at some of the best restaurants in London including Heston Blumenthal's The Fat Duck, Rob Weston's La Trompette and Fergus Henderson's St Johns. Within 18 months of opening, James and his team earned its first Michelin star.
The menu changes daily highlighting seasonal ingredients as well as special collaborative menus with guest chefs from all over the world. Lyle's has teamed up with some of the most incredible chefs such as Bertrand Grebaut of Septime in Paris, André Chiang of André in Singapore, Mitch Orr or ACME in Sydney, and more. 
They open for both lunch and dinner, offering an à la carte menu at lunch and a set menu for dinner. We went during lunch and the food was on point. Everything on the menu sounded so simple, listing no more than three ingredients, yet every plate had so much flavor and was well balanced. The cured beef for instance, was crack – tender sweet onions and ramson served in a puddle of beef consommé along with a perfectly cooked onsen egg.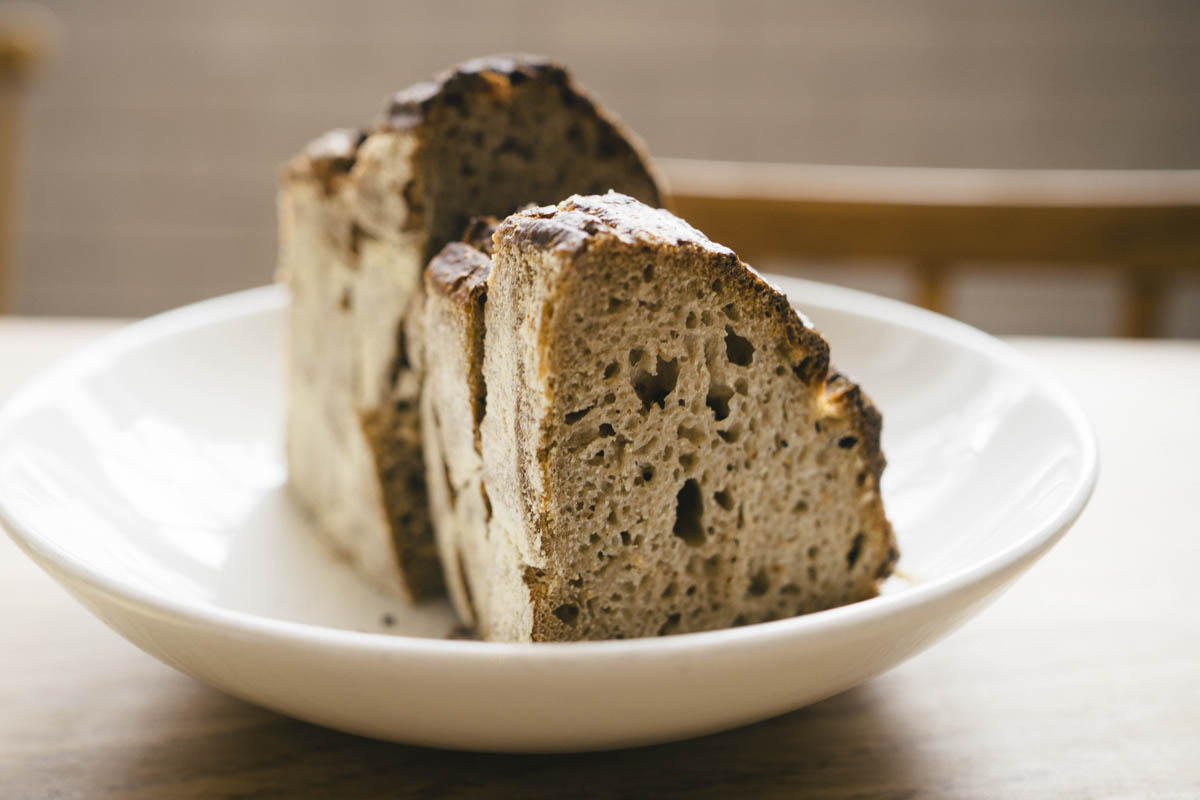 The bread at Lyle's is so good! If you've been there, you know what I'm talking about.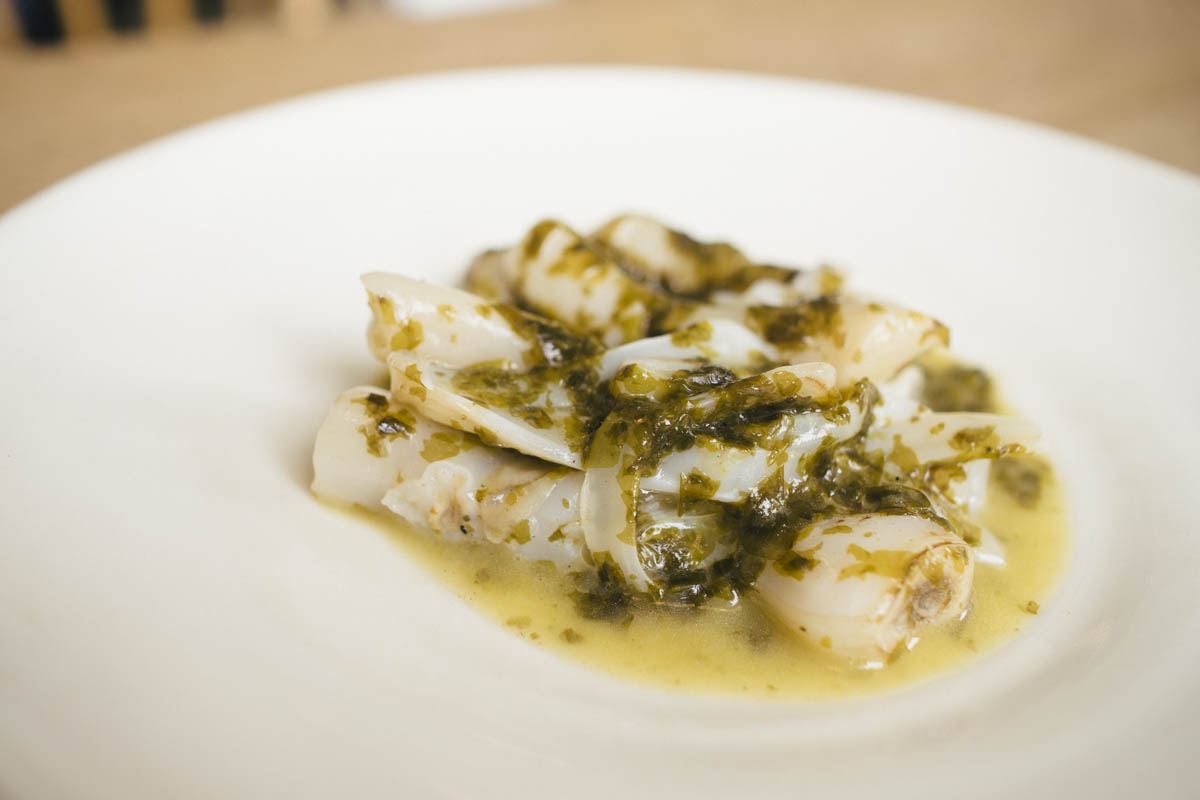 Razor Clams and Laverbread (£9.30 or $11.25 USD). The razor clams were perfectly cooked, smothered in a buttery laverbread sauce.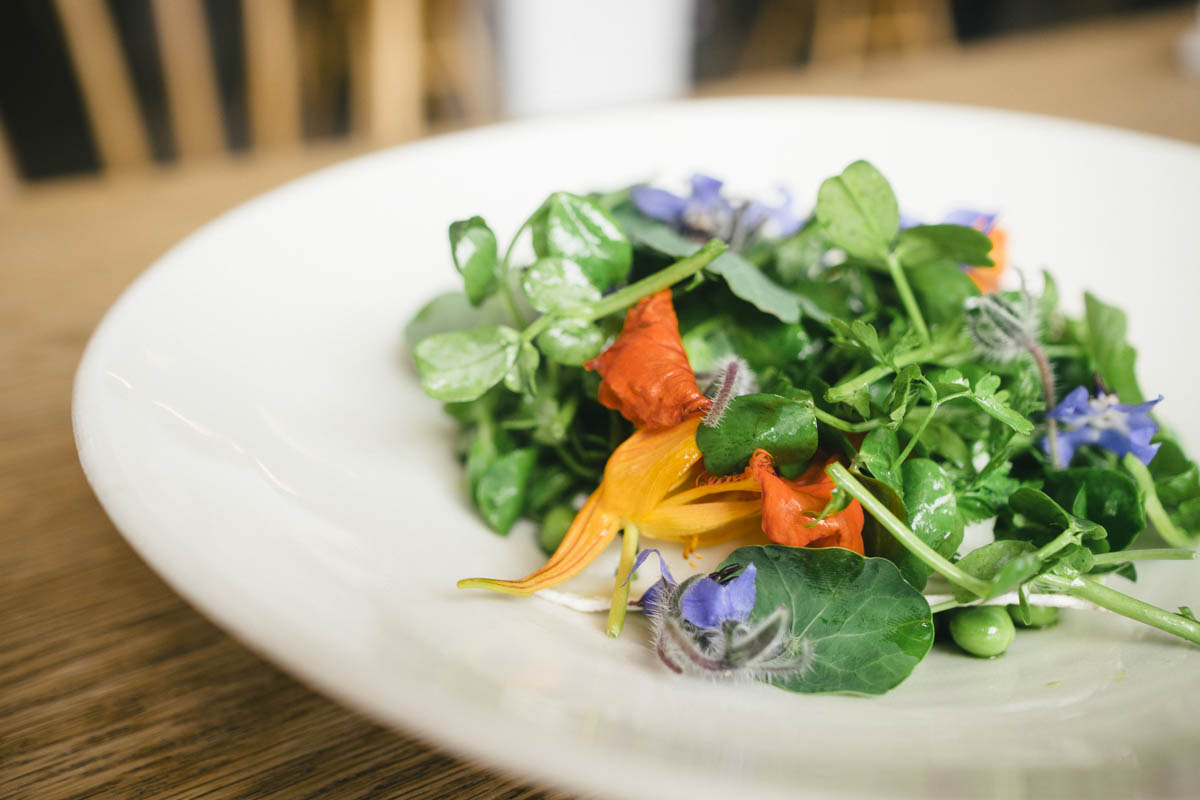 Peas and ticklemore (£8.90 or $10.75 USD). Super simple, yet refreshing and delicious.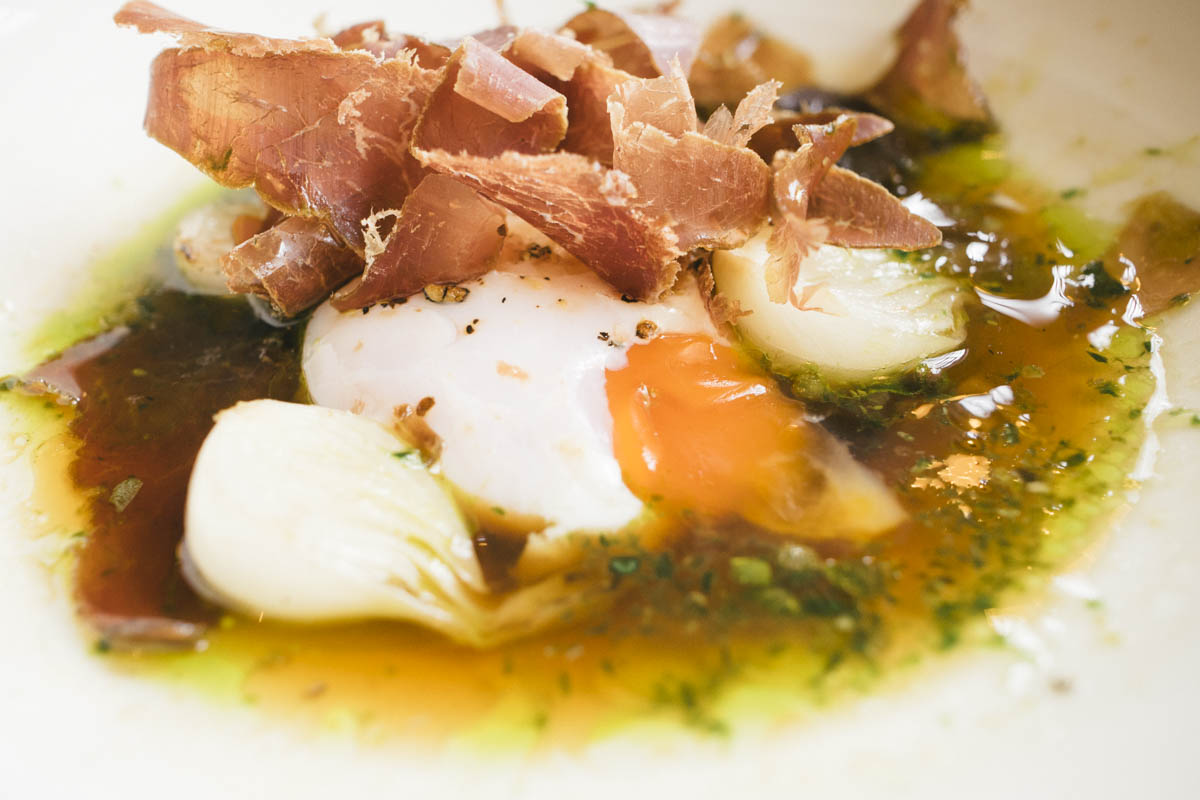 Cured beef, onions and ramson (£8.90 or $10.75 USD). This is the cured beef dish I was talking about – so good, I couldn't stop eating it.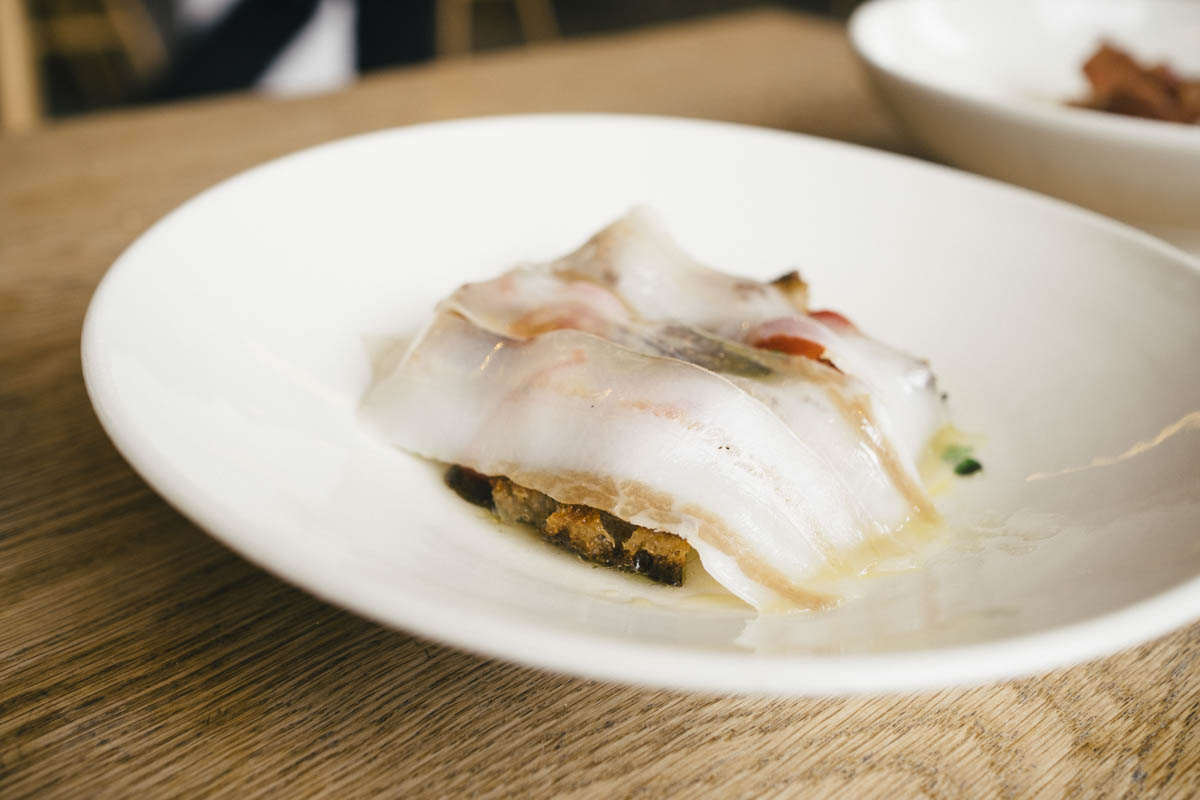 Tomatoes, fried bread and lardo (£8.70 or$10.50 USD). Another one of my favorites! The lardo literally melted in my mouth and tasted amazing with the crispy fried bread and sweet tomatoes.
Lamb sweetbreads, radishes and treacle (£9.30 or $11.25 USD). That treacle (a sweet, thick, dark sauce) was everything!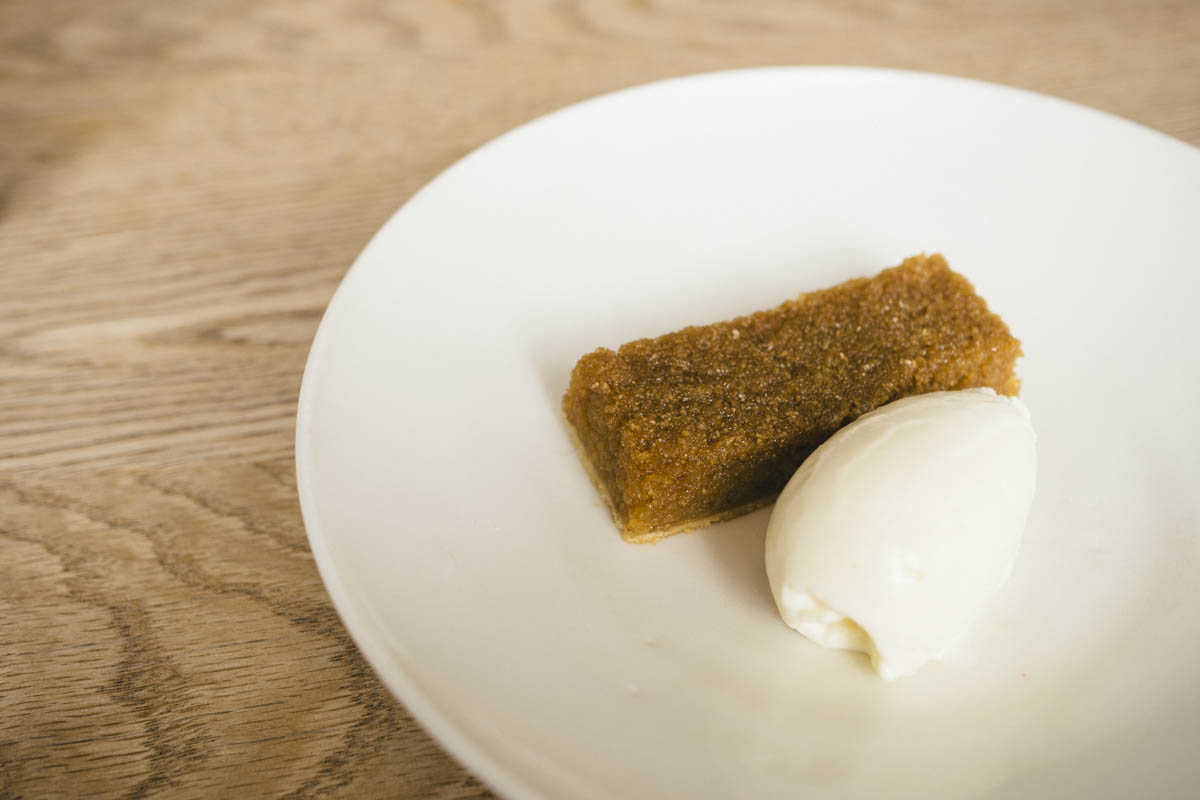 Treacle tart and raw milk ice cream (£6.50 or $7.85 USD). YASSS more treacle! This time in tart form with a scoop of creamy AF raw milk ice cream.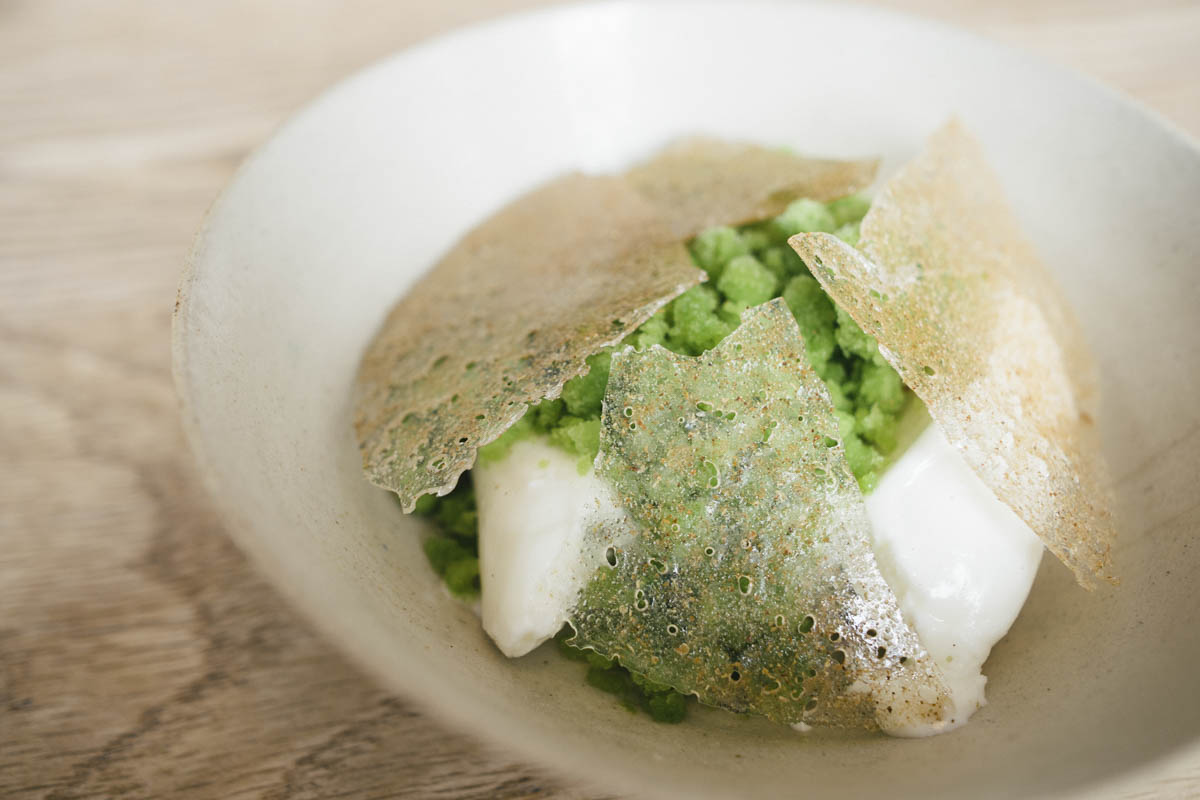 Goat's milk ice cream and sorrel (£6.30 or $7.60 USD). The goat's milk ice cream was delicious, not as gamey as I expected and paired perfectly with the sorrel "granita."

Tea Building, 56 Shoreditch High St, London E1 6JJ, UK
w: lyleslondon.com
p: +44 20 3011 5911
English, European, London, England