La Maison du Chocolat St. Valentine's 2015 Collection – Caramel Sensations
Valentine's Day is just around the corner. Through my experience, the fastest way to someone's heart, is through their stomach. I'm the type of girl that will take chocolate over flowers any day. The bigger the box, the better! If you're aiming for the heart, skip that commercial stuff and go straight to the good stuff – La Maison du Chocolat's got your back.
Founded in 1977 by Robert Linxe, Parisian luxury brand La Maison du Chocolat has been recognized as one of the world's best chocolatiers. Nicolas Cloiseau, Master Chef of La Maison du Chocolat was awarded the Meilleur Ouvrier de France Chocolatier (Best Craftsmanship Chocolatier of France) in 2007, a highly prestigious award only presented to the best of the best. Over the years, Nicolas Cloiseau has pushed limits in search of innovative flavors while sticking the "Ten Commandments of La Maison du Chocolat" and maintaining the authentic work of an alchemist in creating La Maison du Chocolat's ganaches and pralines.
This Valentine's Day, I received an early gift from Master Chef Nicolas Cloiseau himself, a box of his "St. Valentine's 2015 Collection – Caramel Sensations" along with a hand written note. Carmel being the center of attention, Nicolas reveals a palette of ephermeral flavours, accentuating reinvented tones that push the limits of how caramel is perceived. Cloiseau's latest collection consists of four new additions, "Woody Accent," "Fruity Revelation," "Caramel Fusion," and "Crunchy Heart."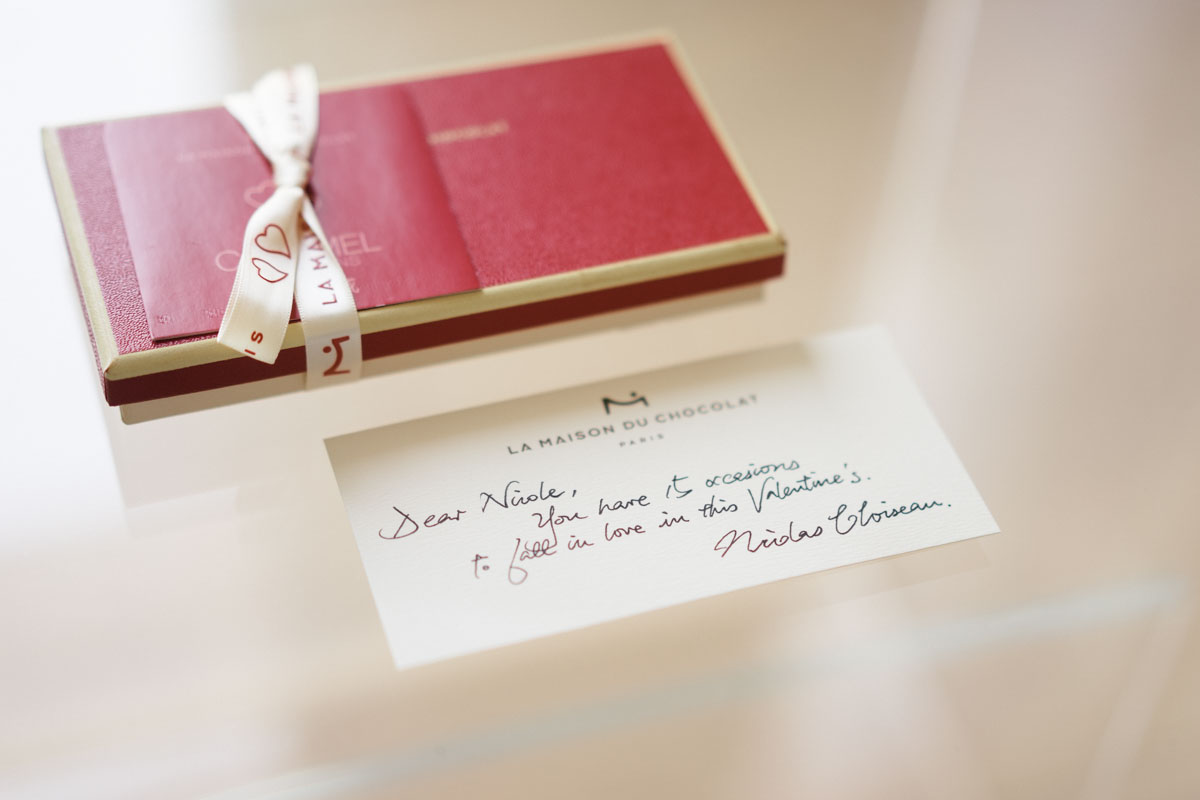 <3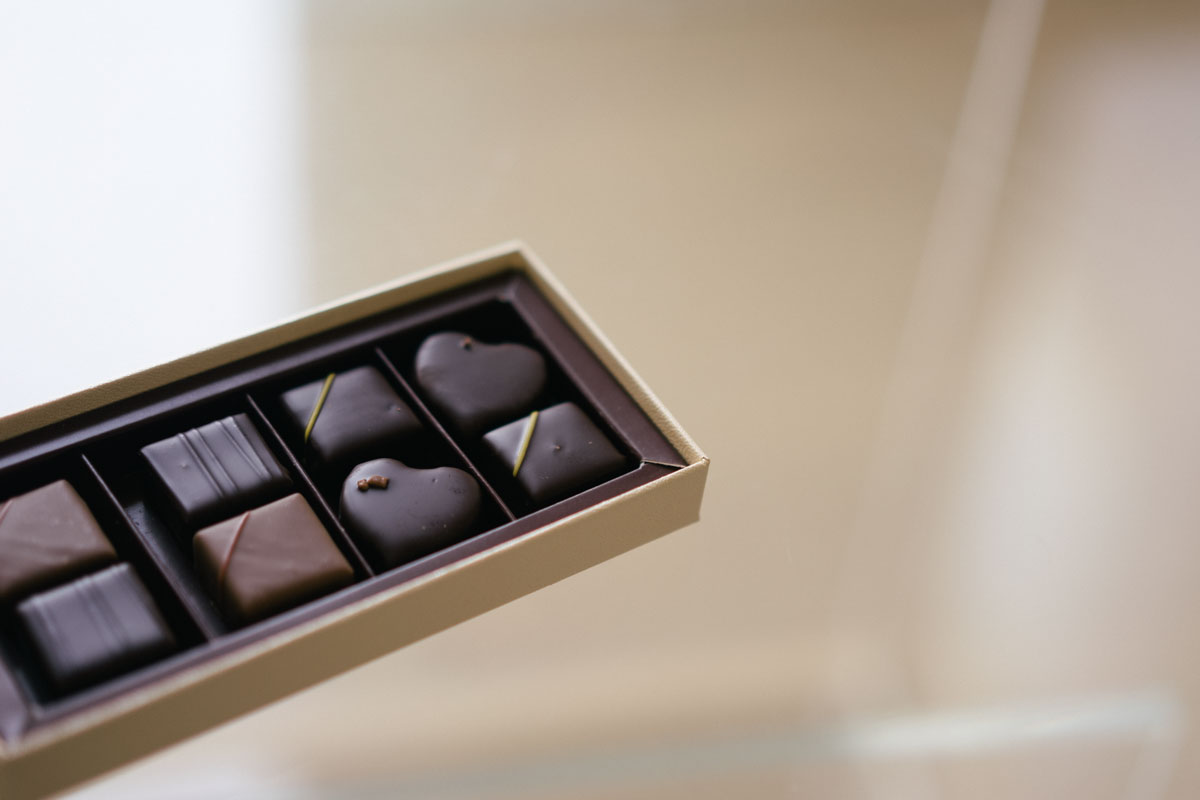 "Woody Accents," (with horizontal stripes) features a pure cru Criollo from Venezuela with natural notes of caramel. It's rich cocoa flavour is unveiled in a plain dark chocolate ganache with tonic accents of subtle woody caramel, prolonged by roasted cocoa beans.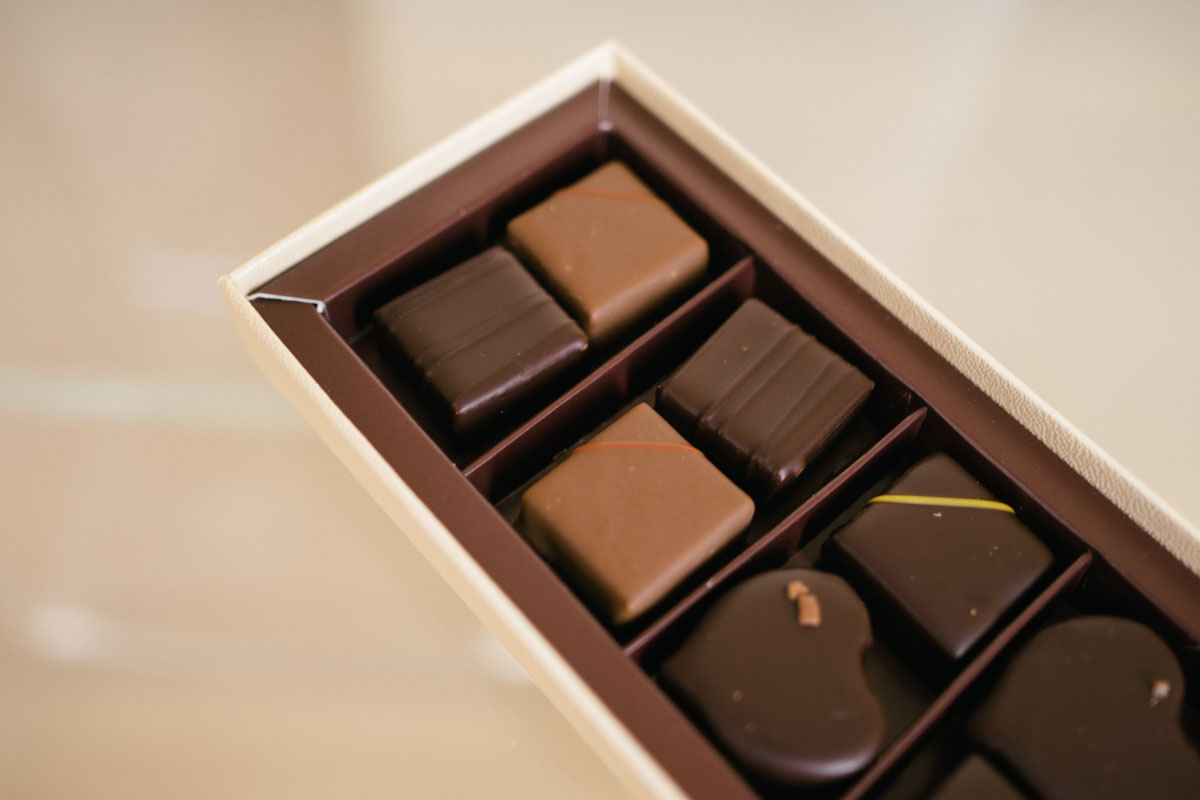 "Caramel Fusion," (milk chocolate with orange stripe) is made of a milk chocolate ganache infused with Rooibos red tea, tempered by maple syrup with its woody and honey tones.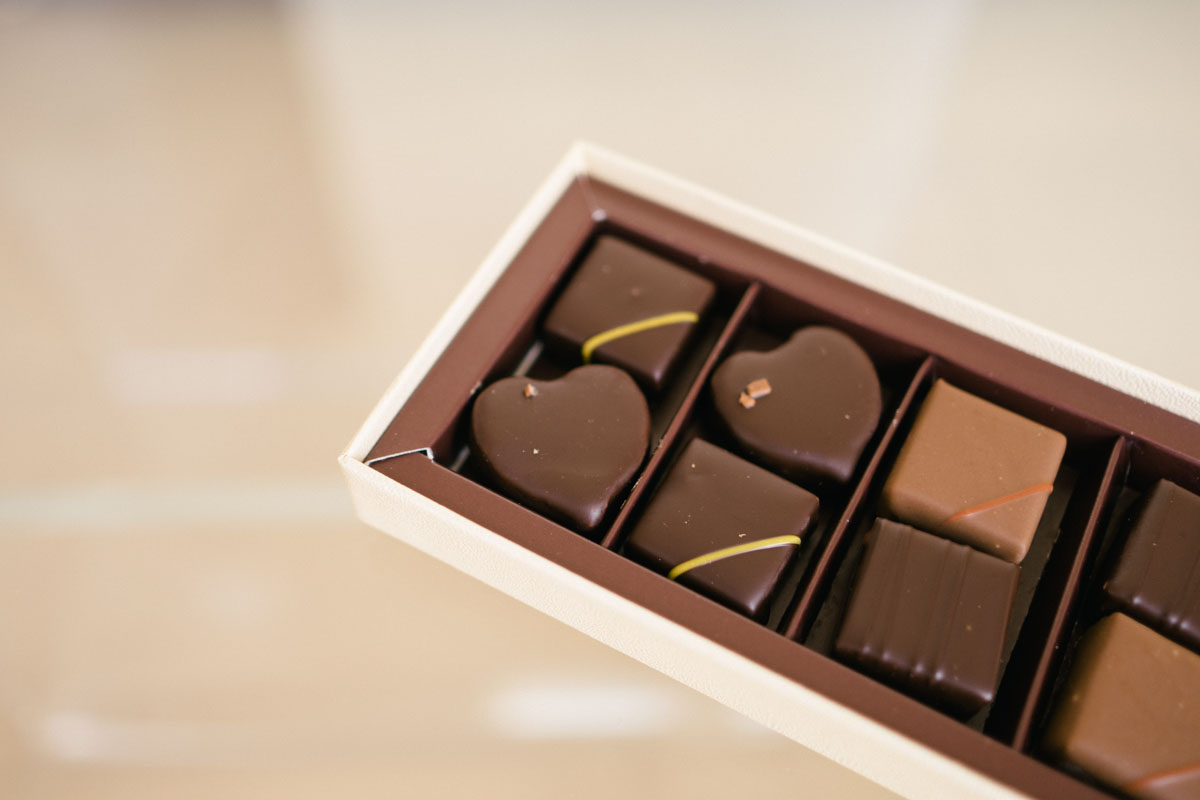 "Fruity Revelation," (dark chocolate with yellow stripe) consists of a blend of Costa Rican pineapple and fresh ginger in a dark chocolate ganache giving off a fruity caramel vibe.
"Crunchy Heart," is a play on both crunchy and silky textures. This was my favorite made of a dark chocolate praline with pure Piedmontese hazelnuts along with slivers of finely caramelized biscuits.
Dessert, European, French, Hong Kong, Paris, France