LA Cray !!! KaGaYa A5 Wagyu Beef Shabu Shabu Japanese Restaurant
1
The Lowdown
Restaurant Name: KaGaYa
Cuisine: Japanese Shabu Shabu
Average Price per Person: $65 to $200 USD
Location: Little Tokyo, Los Angeles (see map below for details)
Recommendations: ... the beef

Ratings (out of 5)
Taste: 4.5
Creativity/Authenticity: 4.5
Atmosphere: 4.5
Service: 4.5
Bang for Buck: 2.5

Crayscale !!!
I've never felt a lack of high-quality Japanese food in Los Angeles. Looking at both a historic relationship with Japanese immigrants and several big Japanese corporations that call the LA area home, you have all the makings of a strong landscape for Japanese food. There's no shortage of spots touting some of the best ingredients, albeit at a very notable premium. Much like some other spots of the yakiniku variety, KaGaYa is an unassuming spot focused on high-quality Japanese beef in a shabu shabu format.
Shabu shabu is not my preferred approach to the various "self-cooking" Asian approaches as you're essentially cooking it in a medium that sometimes rests in the quality of the ingredients or the broth. But when you have high-quality beef, it's apparent that it doesn't matter how you cook it, tasty, marbled slices of beef can do no wrong. The ponzu sauce is optional but adds a good touch of acidity to cut through the richness.
We elected for the A5 Wagyu beef set which as I understand is as good as it gets for exported beef of that variety (while the best is reserved for domestic consumption). You won't be disappointed, as the ingredients are all super on point. It's by no means cheap if you get the Wagyu option but there really can't be any complaints about the food itself.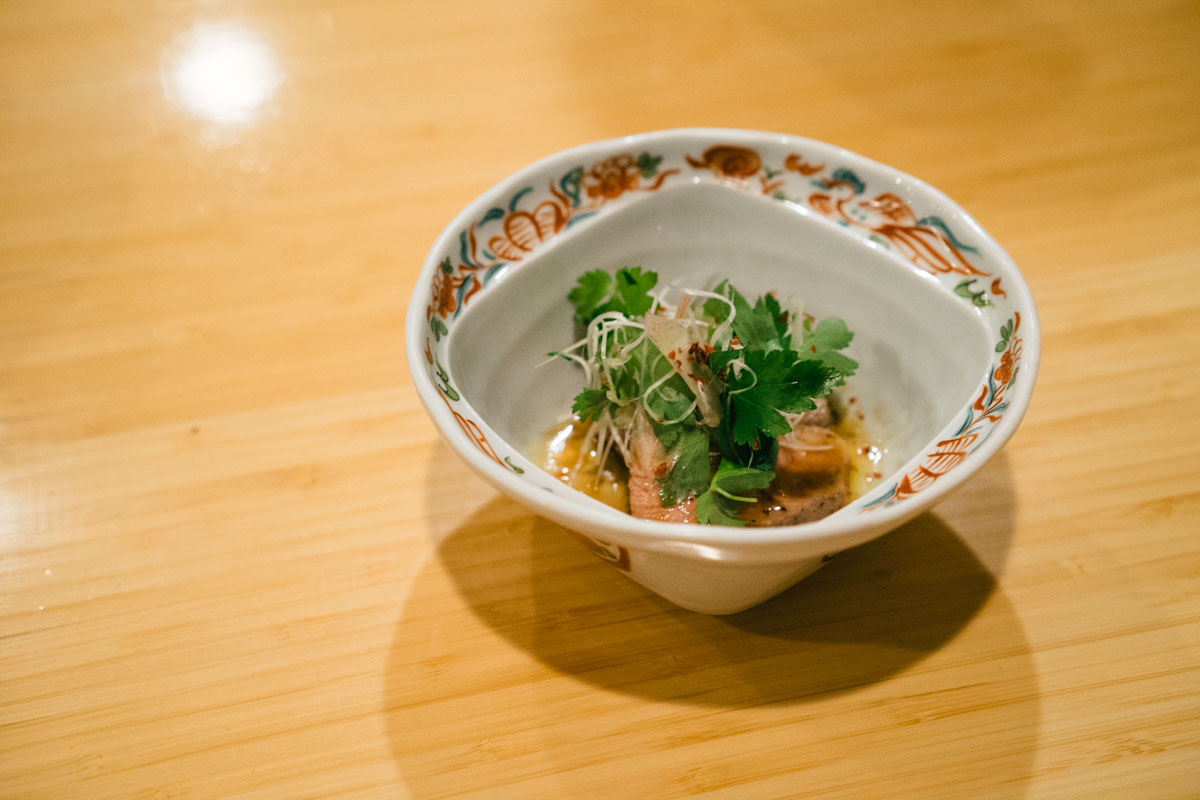 The set comes with two seasonal appetizers – we had a delicious beef salad to start.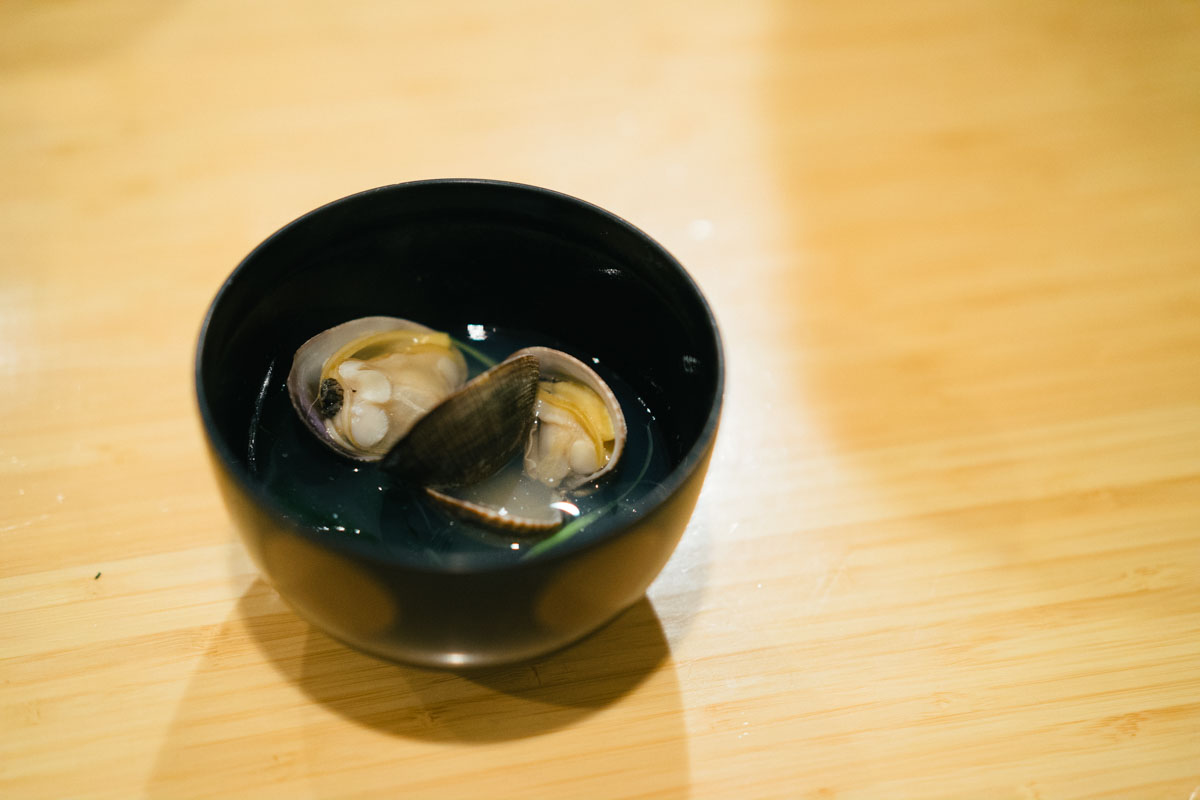 This clam soup was super simple, but so tasty.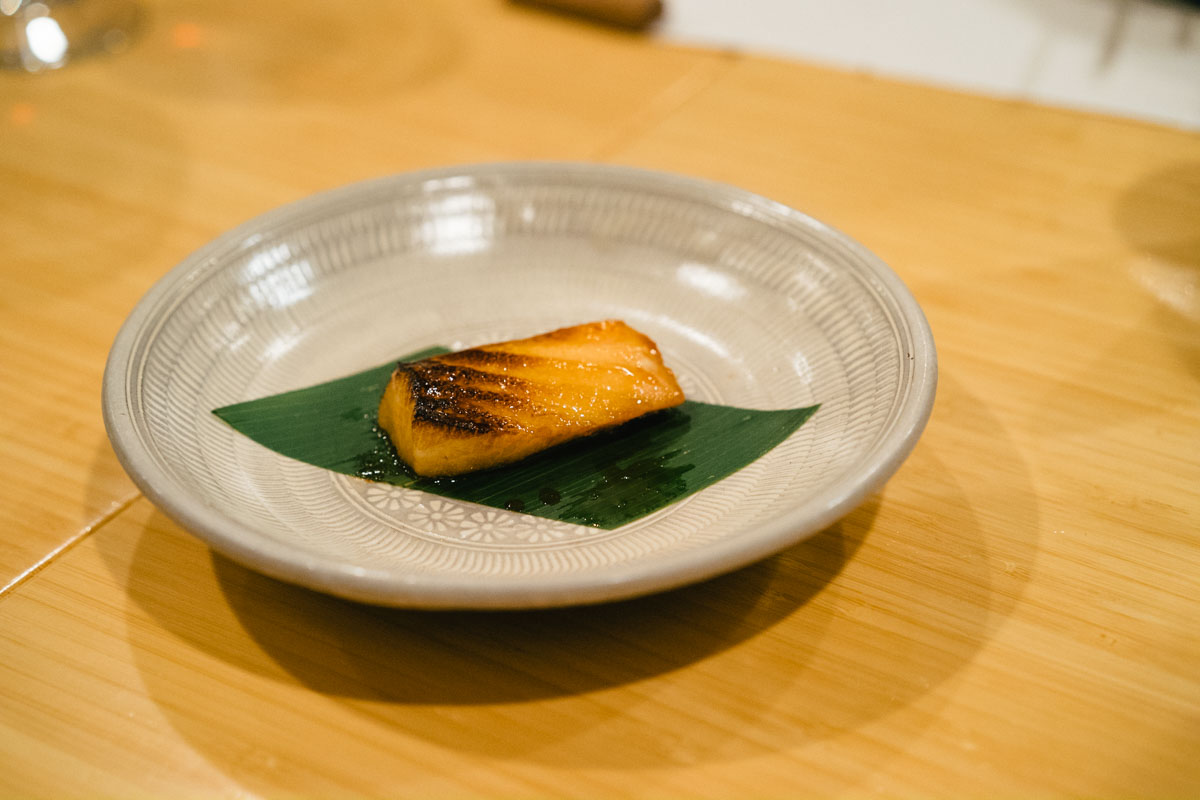 The second appetizer was this perfectly grilled melt in your mouth cod.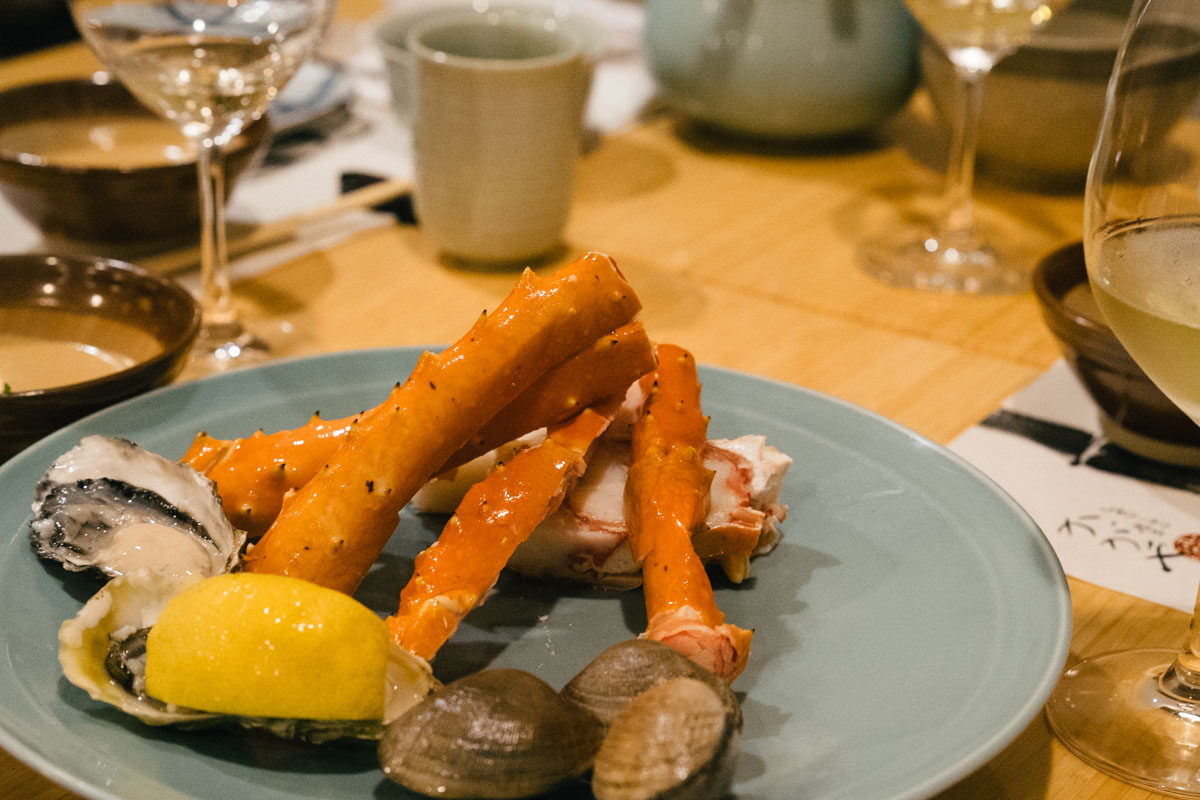 We went all-in and ordered the Premium Wagyu Beef set which came with seafood and Grade 5 Japanese Wagyu Beef! The Australian King crab legs were my FAF of the seafood bunch. The oysters are meant to be eaten raw, and as expected, the West Coast oysters were on point.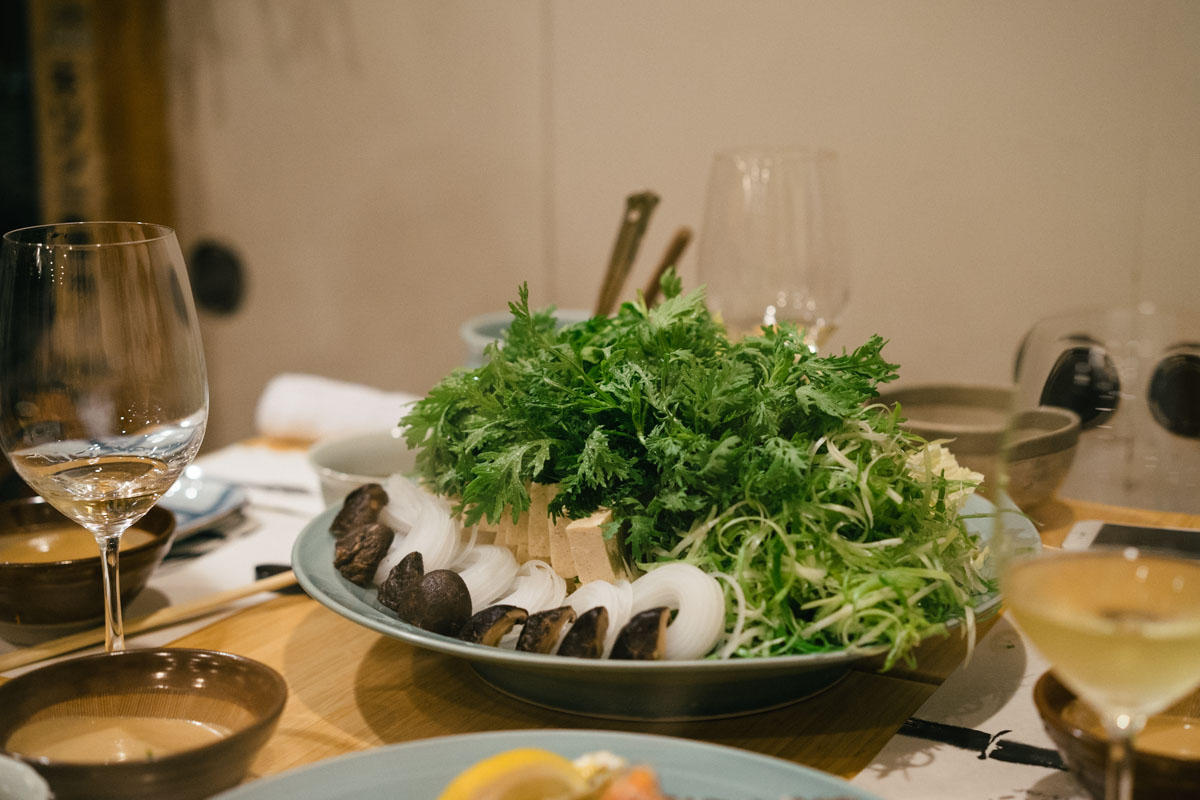 Every meal also comes with assorted vegetables and noodles!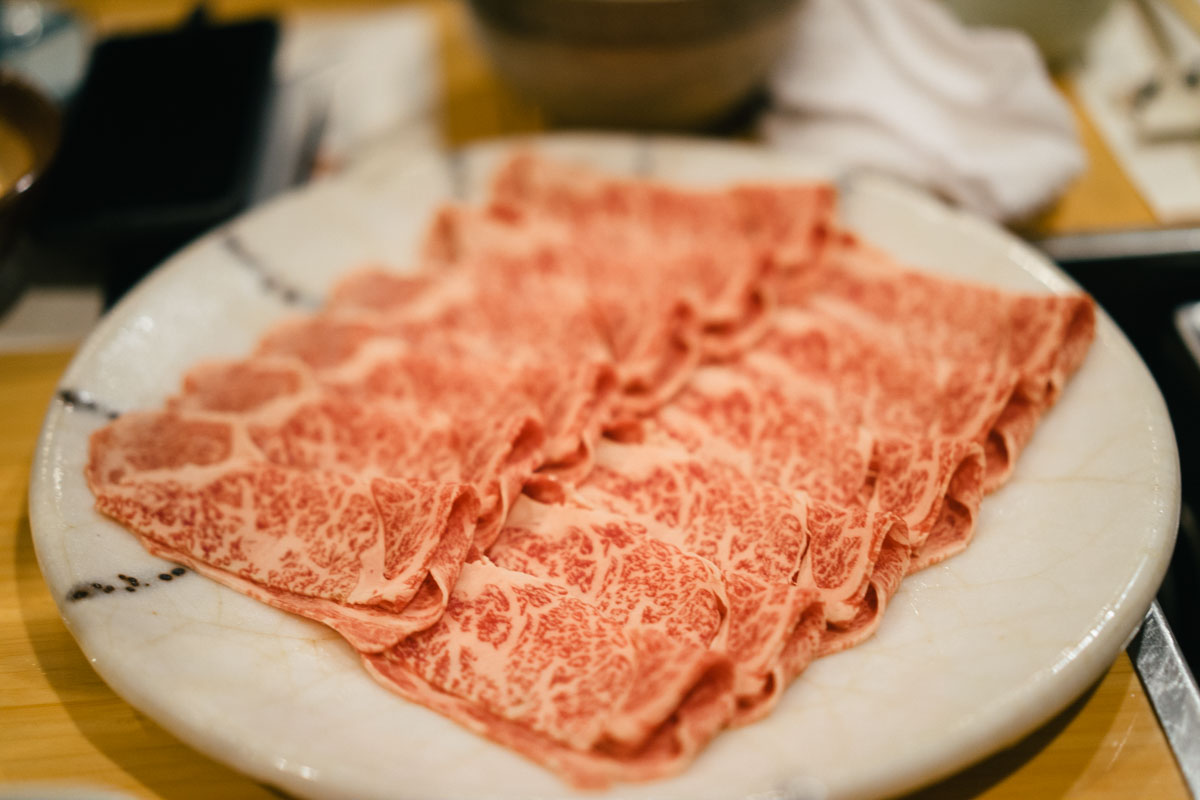 HELLO A5 Japanese Wagyu Beef. That marbling though…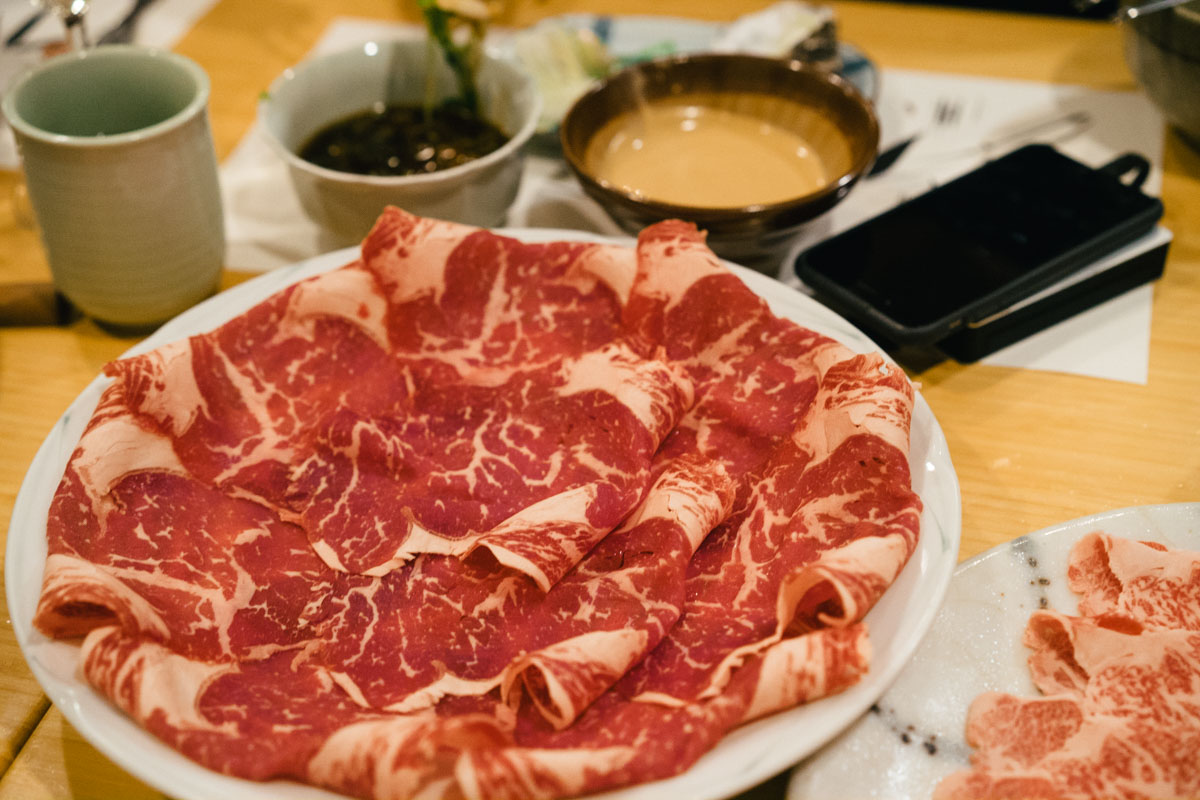 This was the USDA Prime Rib – big difference huh.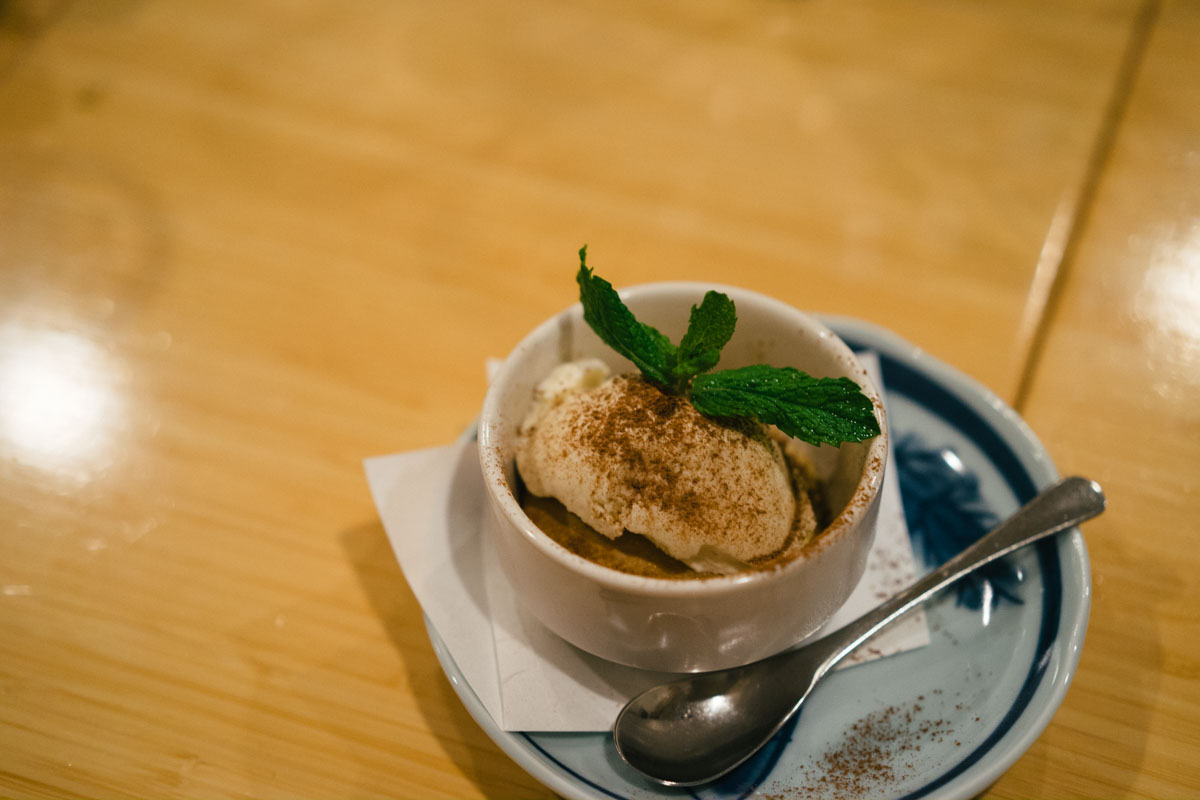 Dessert to finish! Choose between 3 seasonal desserts. I had the banana pie!

418 E 2nd St, Los Angeles, CA 90012, United States
p: +1 213-617-1016
Asian, Dinner, Japanese, Los Angeles, USA