Kyoto Cray !!! Izuju Kyoto Style Sushi
1
The Lowdown
Restaurant Name: Izuju Sushi 祇園いづ重 京都寿司
Cuisine: Kyoto-style Sushi
Average Price per Person: ¥1,200 to ¥2,000 JPY or $10 to $20 USD
Location: Kyoto, Japan (please refer to the map below for details)
Recommendations: Sabazushi, Hakozushi, Deluxe Hakozushi, Mineral Seaweed Roll and Red Miso Soup

Ratings (out of 5)
Taste: 4.5
Creativity/Authenticity: 5
Atmosphere: 4
Service: 3.5
Bang for Buck: 4

Crayscale !!!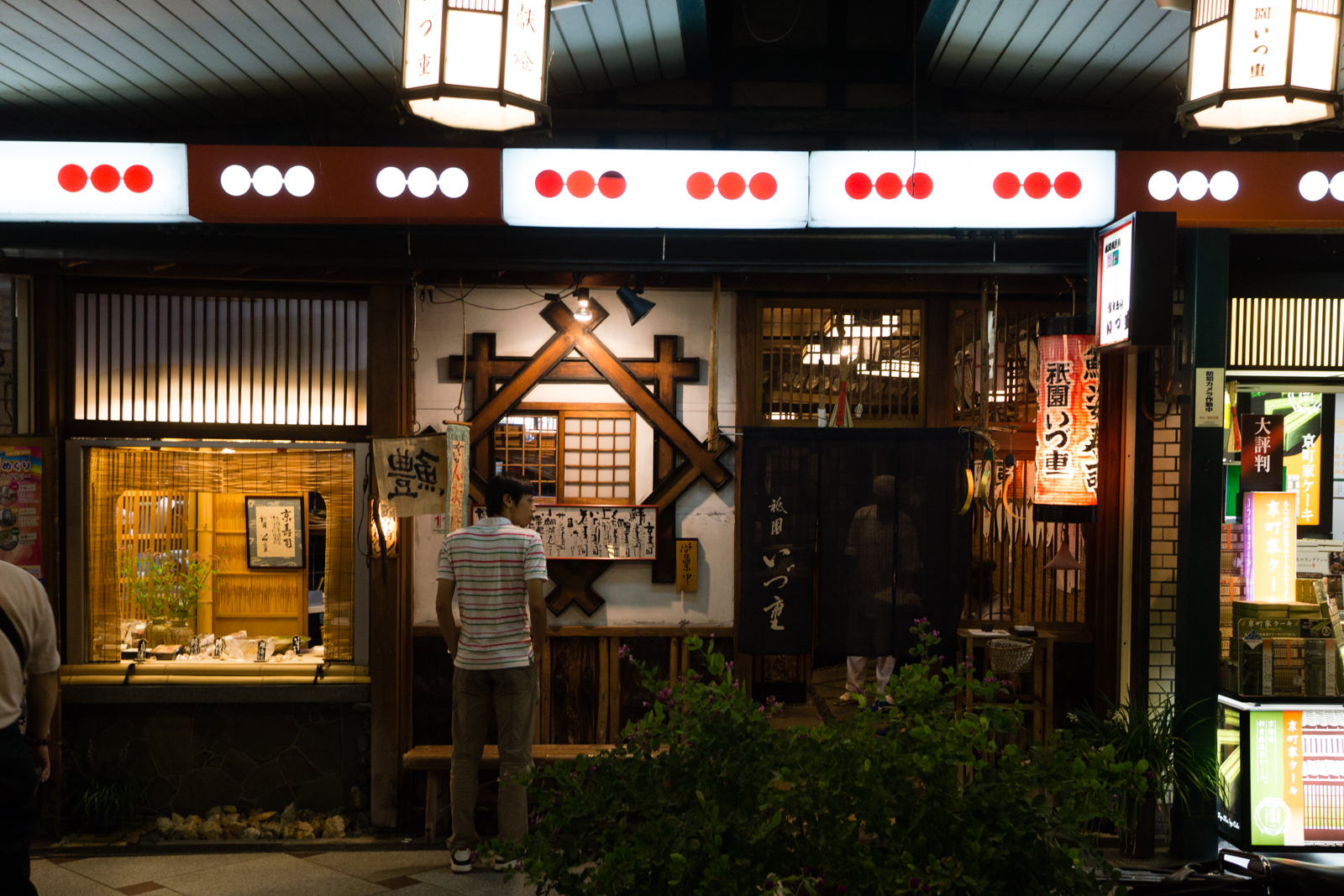 When we think of sushi, Tokyo style "edomae" nigiri sushi OR, for the uncouth, Americanized California rolls are likely the first that come to mind. This isn't how Kyoto rolls doe, literally and figuratively. Kyoto does sushi a little differently than the rest of Japan. Back in the day, Kyoto had a tough time acquiring fresh fish which is why Kyoto-style sushi had to incorporate a lot of cured fish.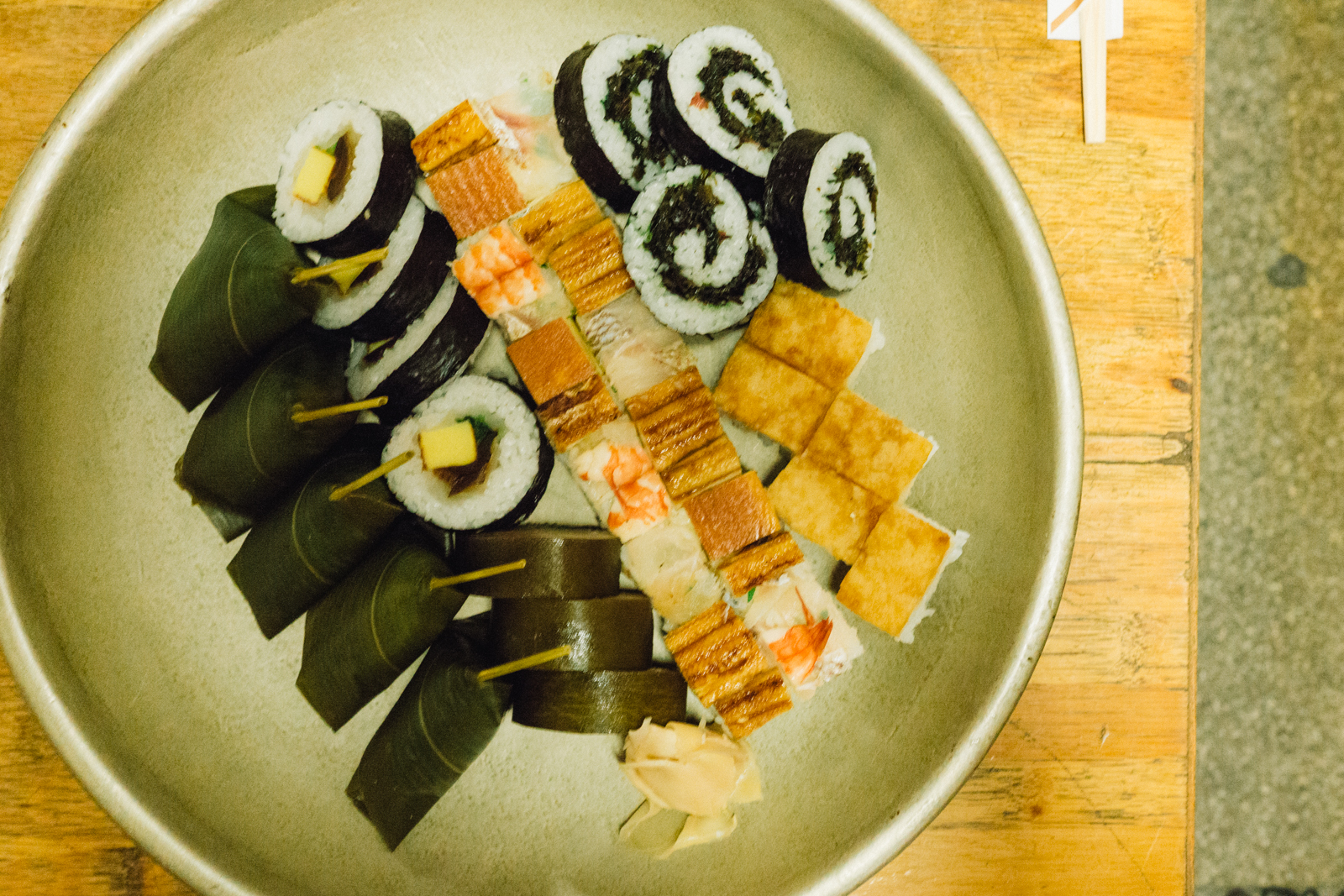 Sabazushi is a key example, consisting of mackerel tightly wrapped around rice held together with a thin sheet of Kombu. The rice to fish ratio is close to 1:3 and are pretty thick. Hakozushi or box sushi is another type of Kyoto-style sushi where the fish and rice are pressed into a wooden box shaped mould usually incorporating grilled pike conger in the summer and Spanish mackerel in the winter.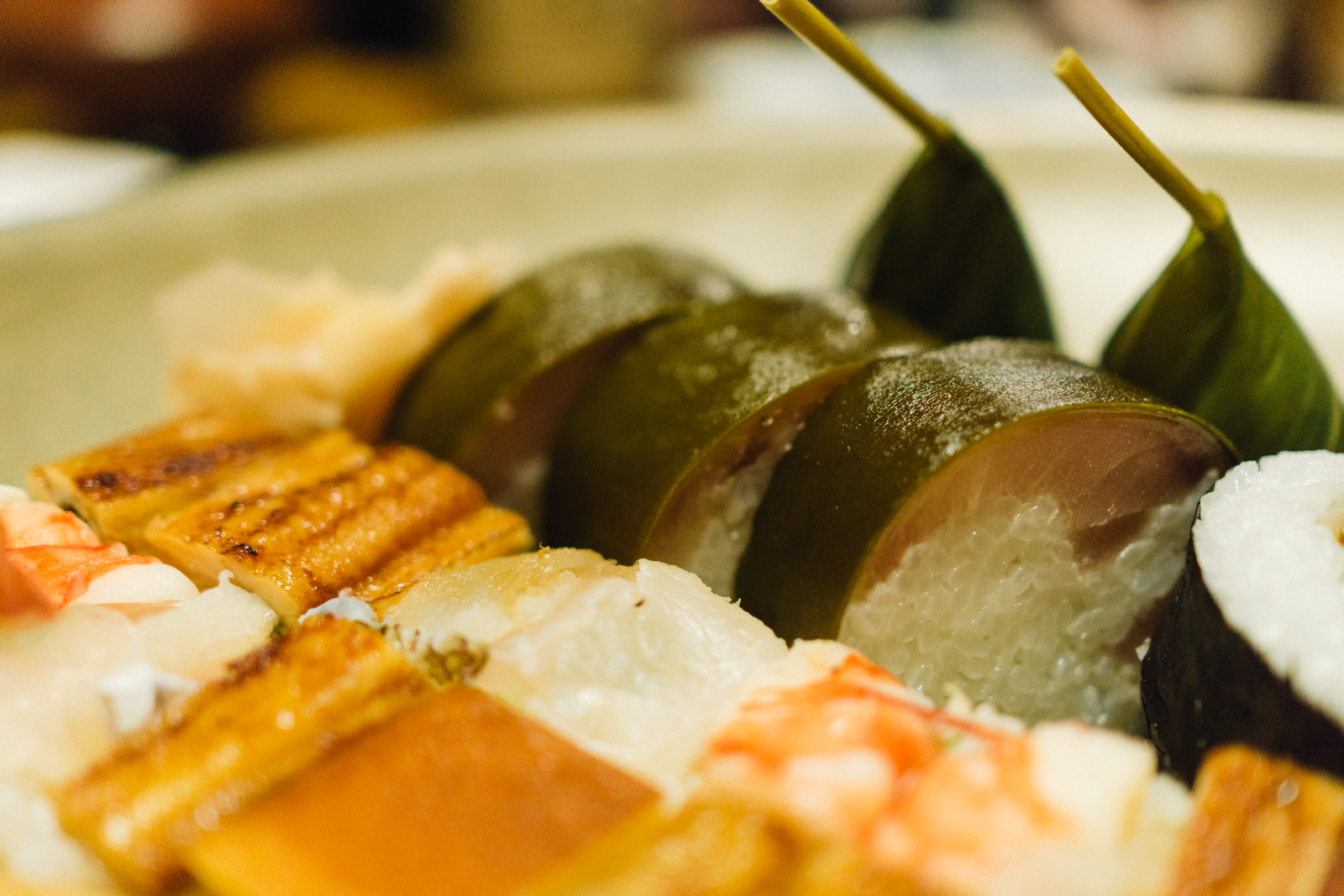 Where can you find this stuff? Sitting on prime real-estate in Kyoto's Gion district on the intersection of Shijo Street and Higashi O-ji directly across the street from the Yasaka Shrine gates is where you'll find Izuju Sushi. They're recognized for serving the rillest Kyoto-style sushi. With over 100 years of experience, Izuju has been on a roll since World War II and known for the best Kyoto-style sushi in the city sticking to traditions using the same menu, OG recipes, cooking methods, equipment and even suppliers. Izuju's interior apparently hasn't been altered much since the war either and is somewhat of a Japanese throwback decked out in wooden panels, furniture and traditional paper walls.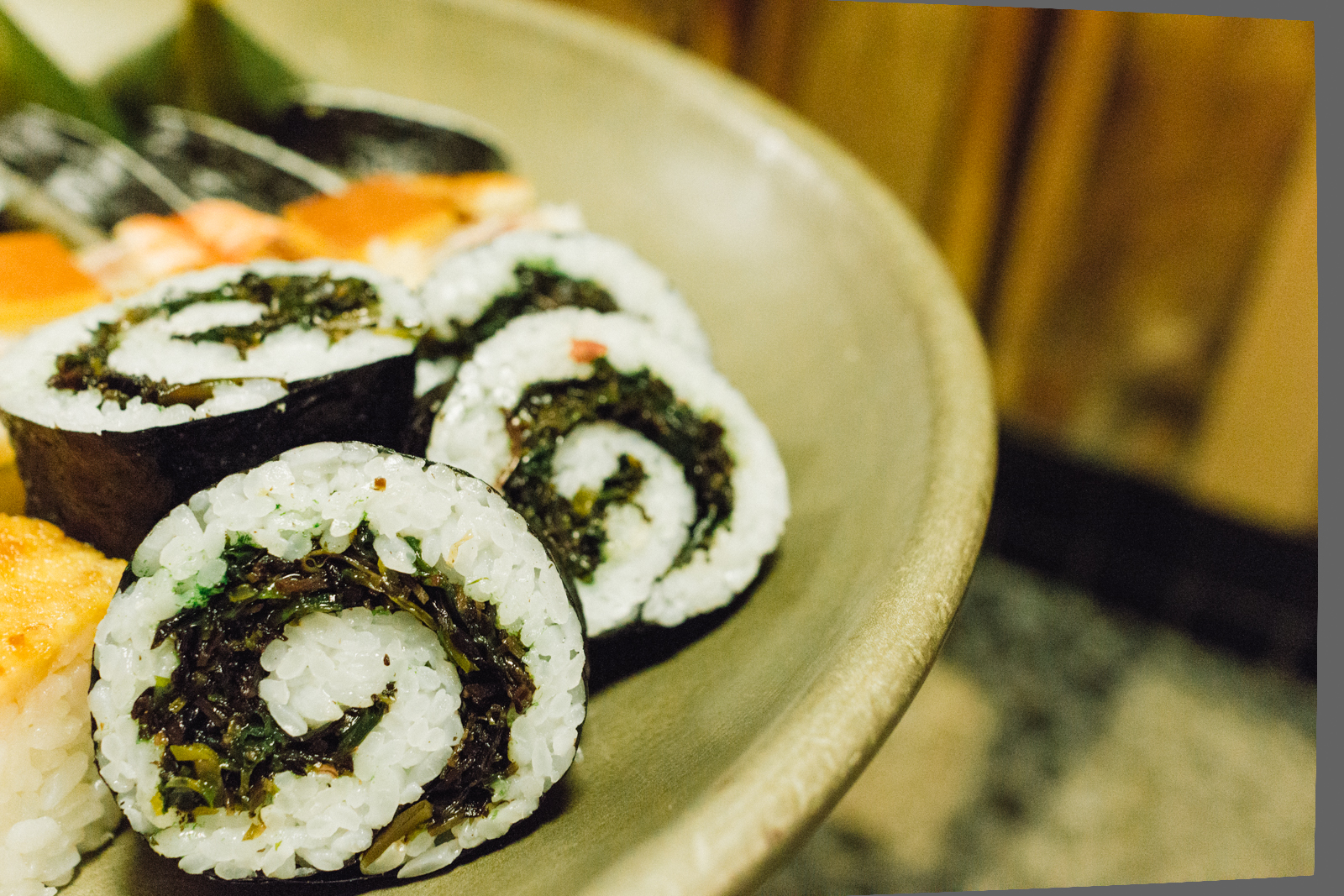 Mineral Seaweed Roll (¥500 JPY or $5 USD). This roll consists of eight different types of seaweed! So delicious and healthy!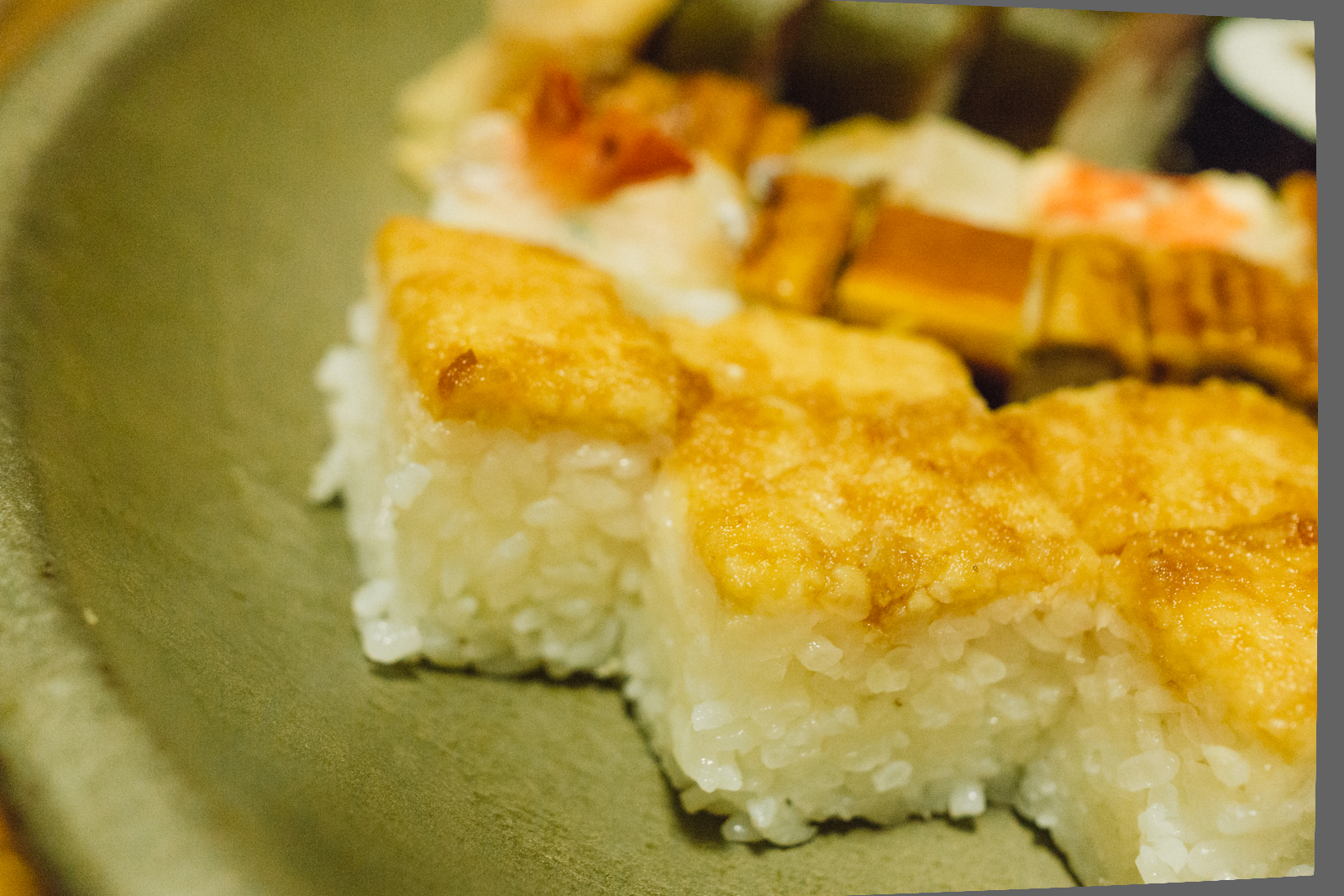 Hakozushi or box sushi with roasted Hamo or pike conger (¥500 JPY or $5 USD). The pike conger (type of eel) was tender, sweet and slightly smoky atop of a tiny brick of vinegary rice.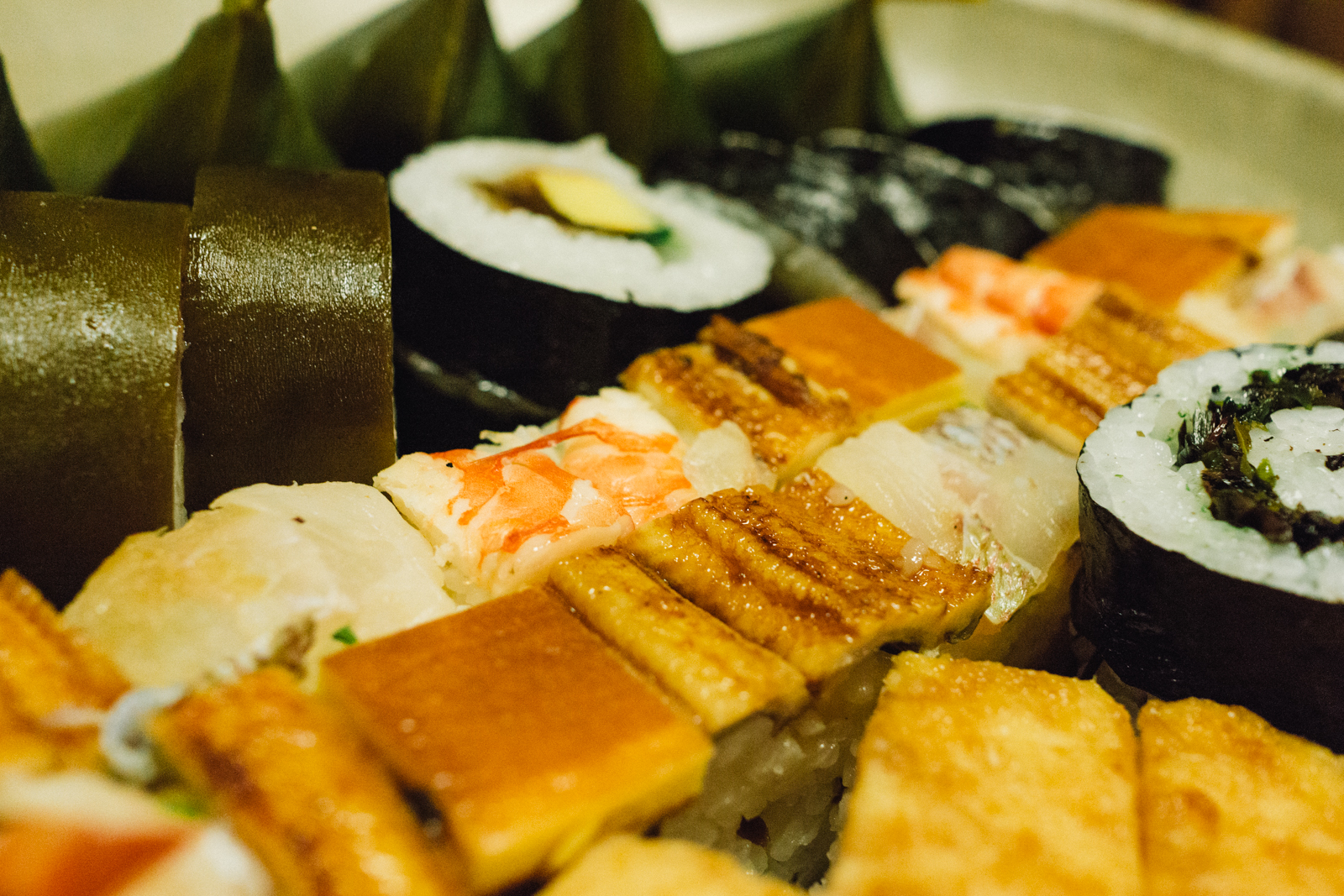 Deluxe Hakozushi (¥1700 JPY or $17 USD). For a little more variety, try the Deluxe Hakozushi which comes with tamago (omelet), ebi (prawn), tai (sea bream) and unagi (roasted eel) also atop of perfectly shaped rectangles of rice.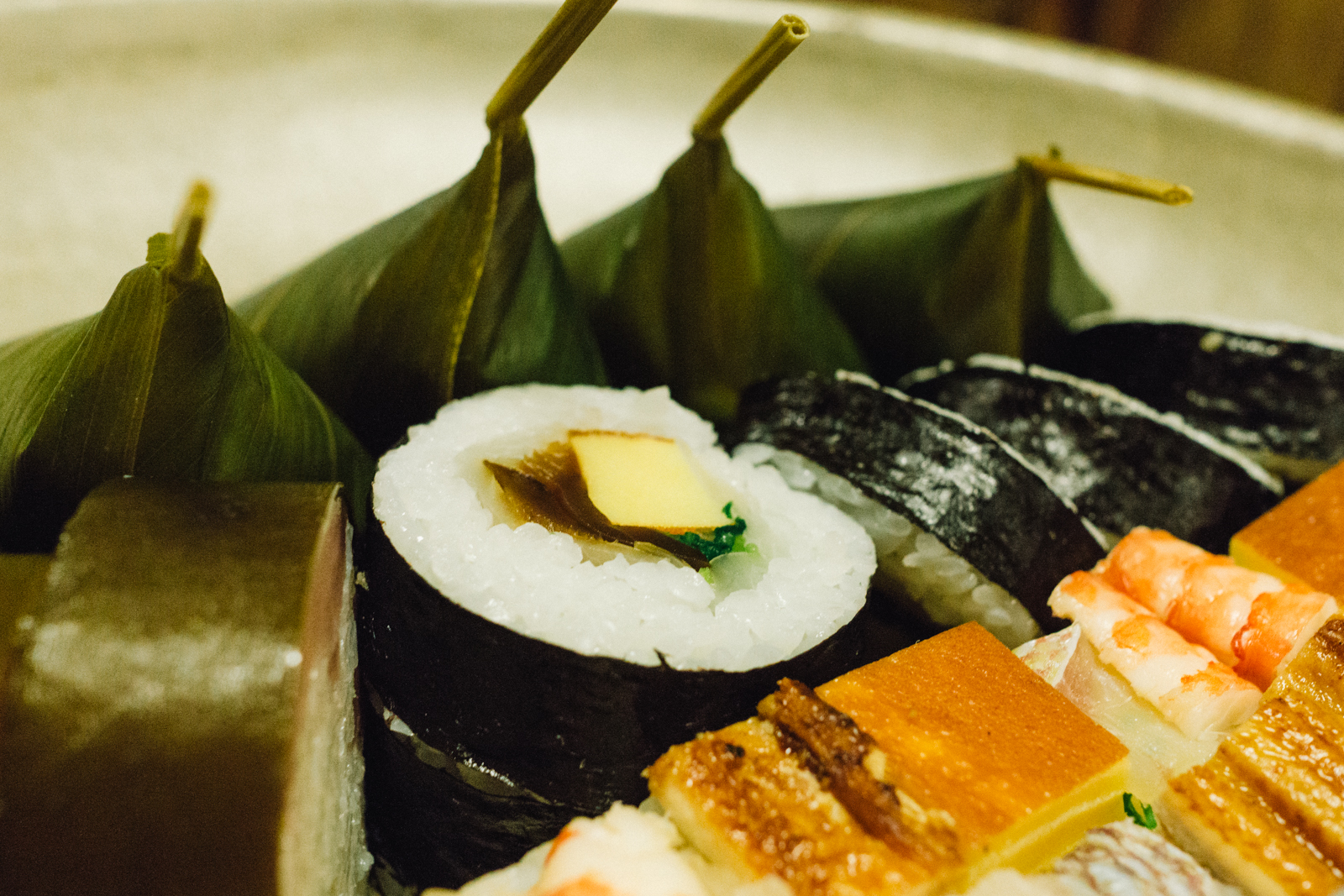 Makizushi (¥800 JPY or $8 USD). The makizushi was probably the most ordinary of the rolls consisting of shittake mushrooms, Kanpyo (gourd), Mitsuba (Japanese wild parsley) and omelet.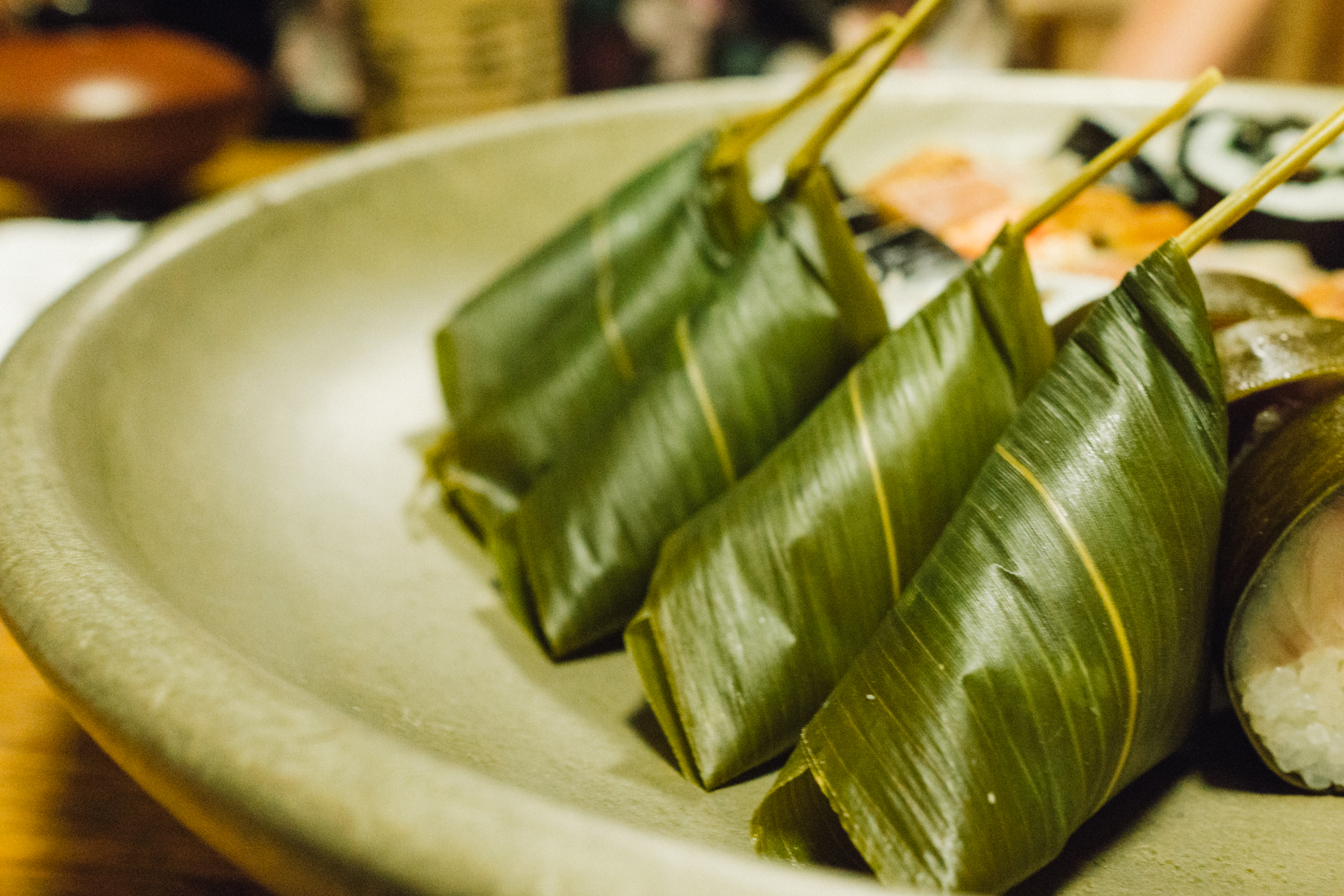 Sasamaki (¥1100 JPY or $11 USD).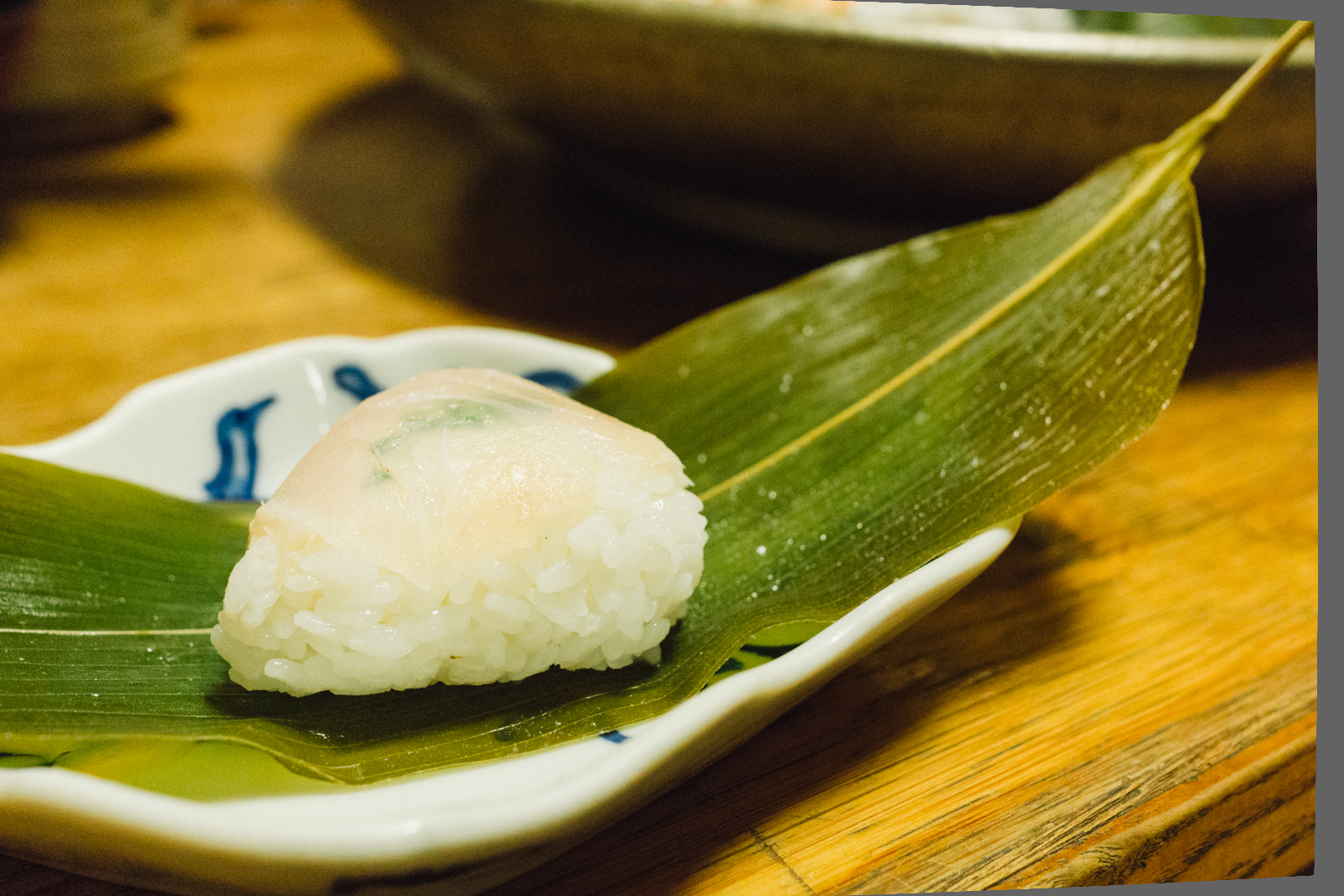 Nestled within these bamboo packets are sea bream, kinome, and sushi rice. I personally thought that there was way too much rice for that thin slice of sea bream.
Kyoto Style Soup (¥270 JPY or $2.70 USD). This soup was super mild and pretty bland.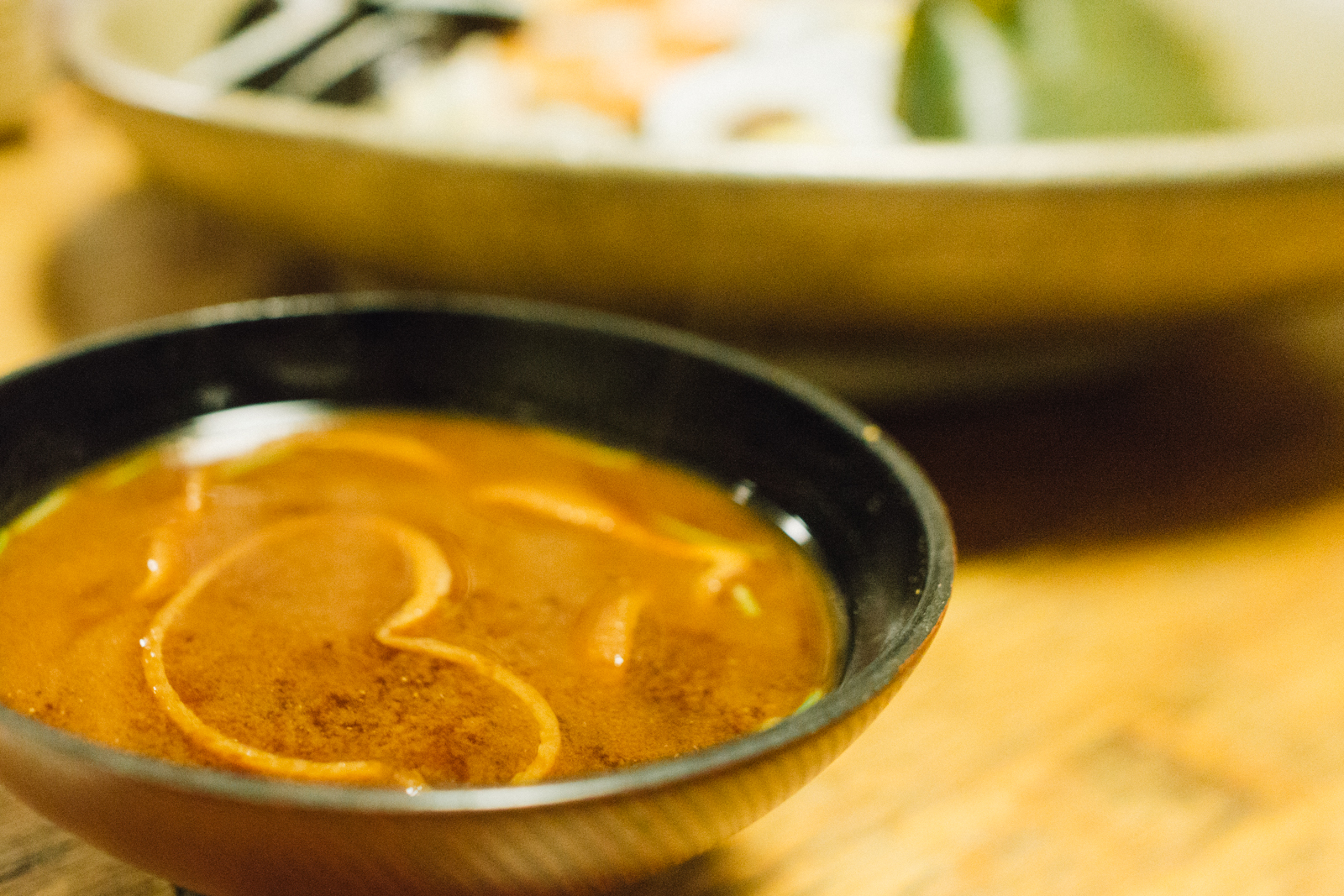 Miso Soup (¥270 JPY or $2.70 USD). The red miso was much tastier, so much more flavor than the Kyoto Style Soup.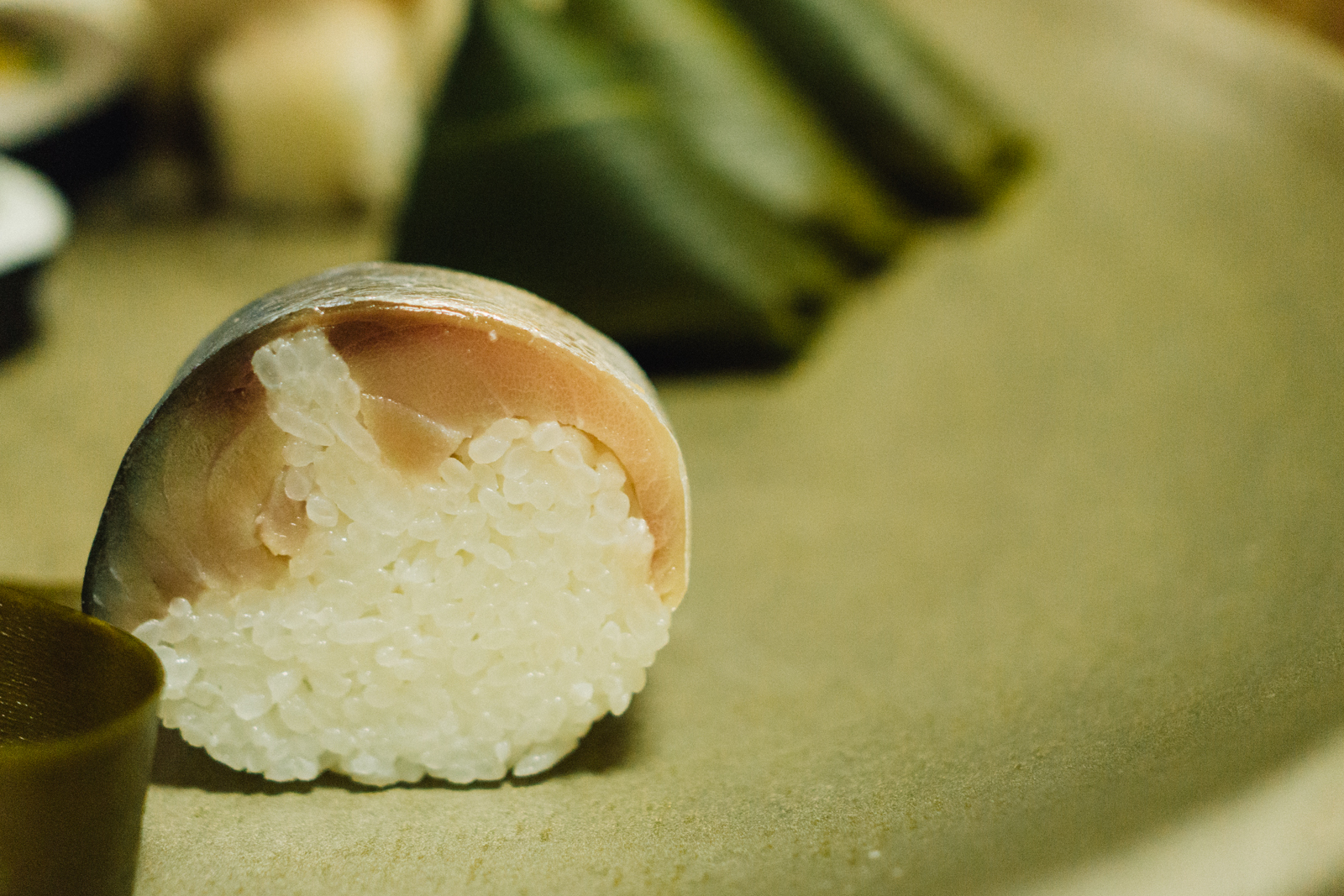 Sabazushi (¥2,000 JPY or $20 USD). This was my favorite! It had a subtle delicious vinegary and salty flavor. Mmm I want more!

View Larger Map
292 Gionmachi Kitagawa
KyotoHigashiyama Ward, Kyoto Prefecture 605-0073, Japan
p: +81-75-561-0019
Asian, Dinner, Japanese, Kyoto, Japan, Lunch