Japan Cray !!! Omi Beef, Biwa Trout, & More in Shiga Prefecture
I love receiving surprise emails, especially ones that involve travel and FOOD. If feels like Christmas! Within a week of the first contact, I was on my way out to Shiga Prefecture to see what historical Omi Beef was all about. Sometimes, when you're given an opportunity like this, you don't say no and you clear the schedule.
I was hit-up to take a trip out to Kansai, a region in the center of Japan that's home to the Shiga Prefecture and one of the area's most important lifelines, Biwa Lake. The body of water is an important part of many things ranging from a way of life to how produce is grown, and Omi Beef raised. It wasn't evident in the beginning, but there are a lot of small nuances to the food in the region that allow it to be such a great place for a culinary adventure.
As guests of Omi Beef, we were given a comprehensive tour of the region which included some beautiful shots of scenery, history, and luckily, a look into the region's simple and intimate relationship with its surroundings. Biwa Lake and its water is a point of immense respect for the people that surround the area and it's this pride that is most notably seen amongst all the things that emanate from the area. Aside from some delicious meals, we were also shown some interesting sights within the area that we would have never discovered on our own including a trout farm, a ceramics museum, and a lesson in the communal local water supply (way cooler than it sounds).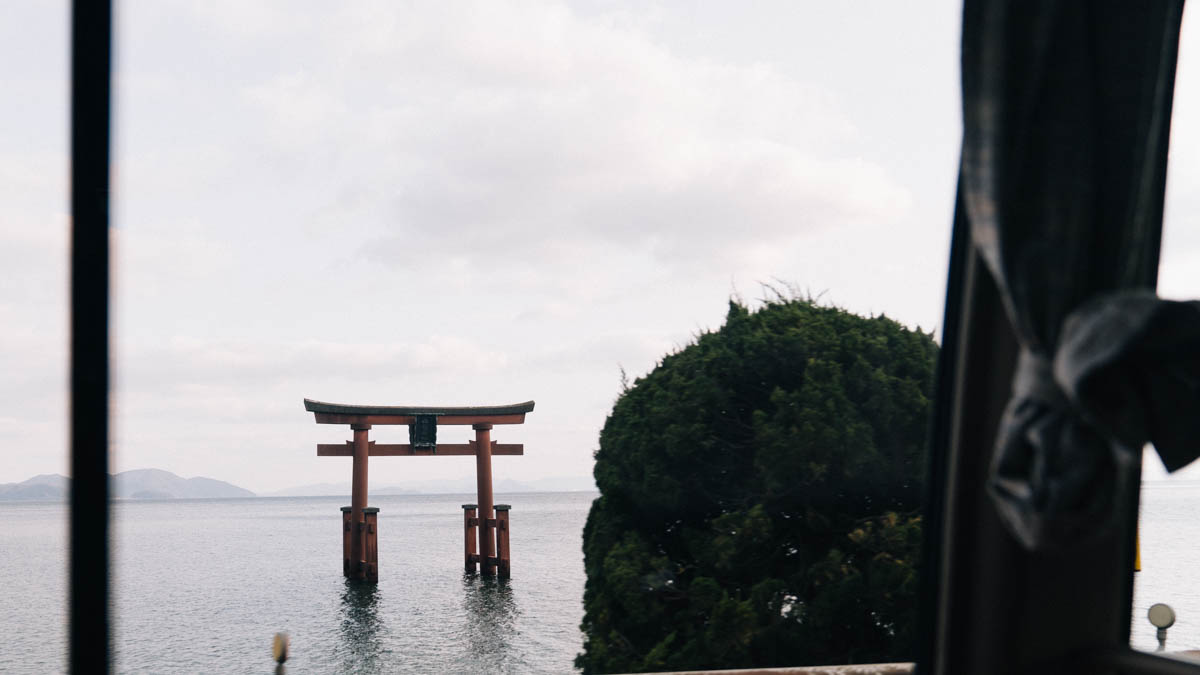 We took the trip with some new friends, including Chef Lok Lam of Hong Kong's Katte Shabu Shabu, and Chef Jeremy Nguee of Singapore. Both were integral parts of providing their insight into the culinary and cultural experience that focused heavily on Omi Beef.
Within Japan, Omi Beef is one of the three largest, and most respected brands of beef alongside Kobe and Matsusaka Beef. Unlike the other two, Omi Beef is considered to have the longest history. Its history dates back some 400 years where it was a delicacy served only to the most important members of society including samurais and Daimyo (lords). For a lot of the recipients, Omi Beef continued to be a highly desirable ingredient that would continue to share the Wagyu beef space.
Naturally, one of our questions was how does Omi Beef differ from other offerings out there? It naturally came back to Biwa Lake and the fresh water. As the building block of life, everybody does their part to ensure that the water source is always respected and never contaminated. The end result is high-quality beef and produce which we got to sample all day, every day during our whirlwind two-day tour of the area.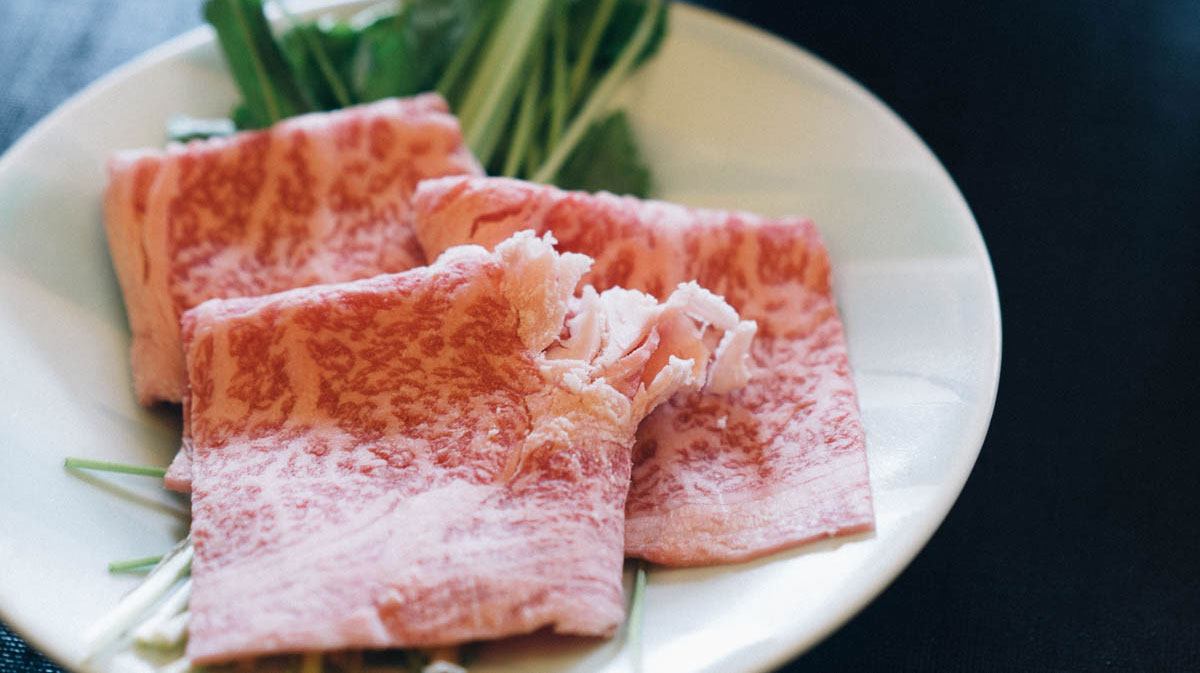 It was Okaki Farm who provided us with a lot of insight into the operations needed to raise proper Wagyu beef. From afar, we were able to see the whole operation (entrance is restricted for only those with special permits). In the whole Shiga Prefecture, there's approximately 12,000 head of Omi cattle of which Okaki farms 300 of those. Raising high-quality Wagyu beef isn't easy and it requires a lot of focus and technique. The cattle are fed twice a day and towards the end of their 30-month lives, they're reared on sweet corn and wheat. At a processing plant, we got to see first-hand the preparation of these impressive animals as everything is meticulously handled and processed in many ways by hand. Chef Lok was especially excited about seeing the whole process and further understanding the amount of respect and focus given to each head of cattle that results in the delicious qualities of Omi Beef.
As Wagyu beef becomes almost a household thing, it was interesting to understand the finer points of raising Wagyu beef, the Omi way. A unique treat of Omi Beef is that its melting point of 25 degrees Celsius is lower than other brands which is a unique characteristic of the breeds in Omi Beef.
Another thing we found interesting is that most people immediately point to the A5-rated beef but the current trend has moved away from the ultra rich, ultra fattiness of A5 towards a more balanced A4 which has less fat and a more balanced beef taste. It makes sense though, even with a smaller cut of meat, sometimes with an A5 it's a struggle to get to the end because of the richness.
If you ever find a chance to go to Shiga, here's a list of interesting things to check out: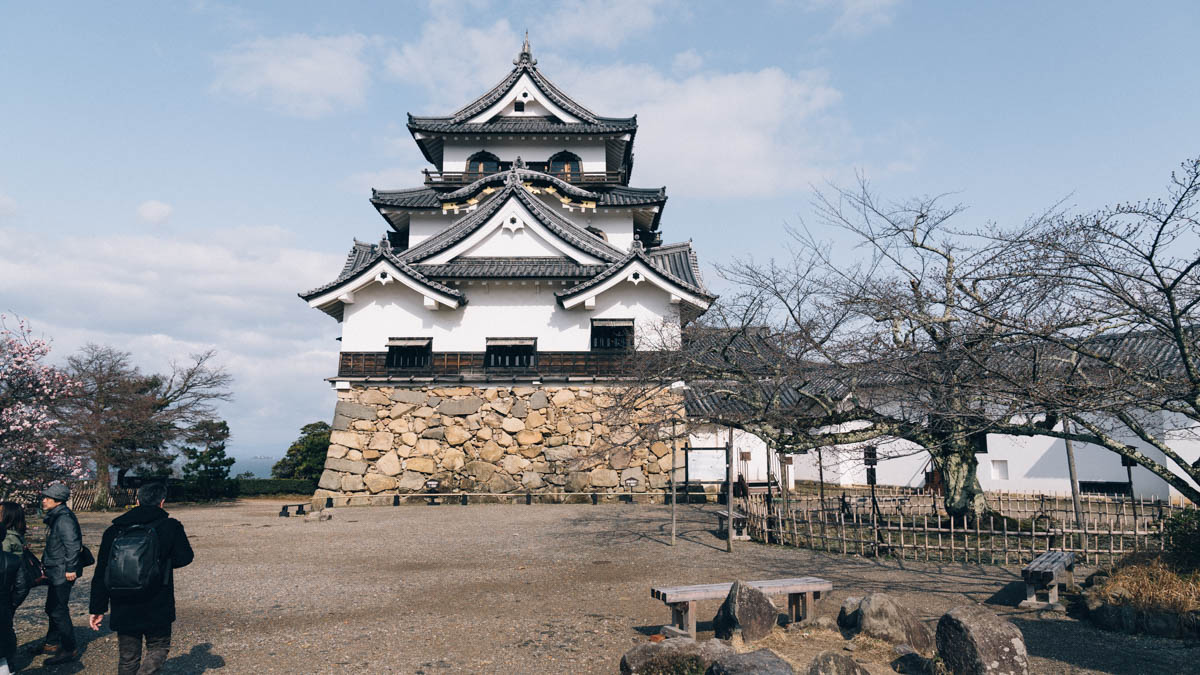 We started off the trip with a visit to Hikone Castle. There's a bit of walking up the hill to get to the eventual castle but it was totally worth it. Japan only has 12 original castles around the country and Hikone, aside from being one of them is also one of them, is also considered one of the five national treasures. It was built over a 20-year period between 1604 and 1622 by li Naokatsu and subsequently the home of li clan until 1873. A lot of castles were ordered to be dismantled at the start of the Meiji era in 1878, but the Emperor himself made a request to keep the Hikone Castle intact.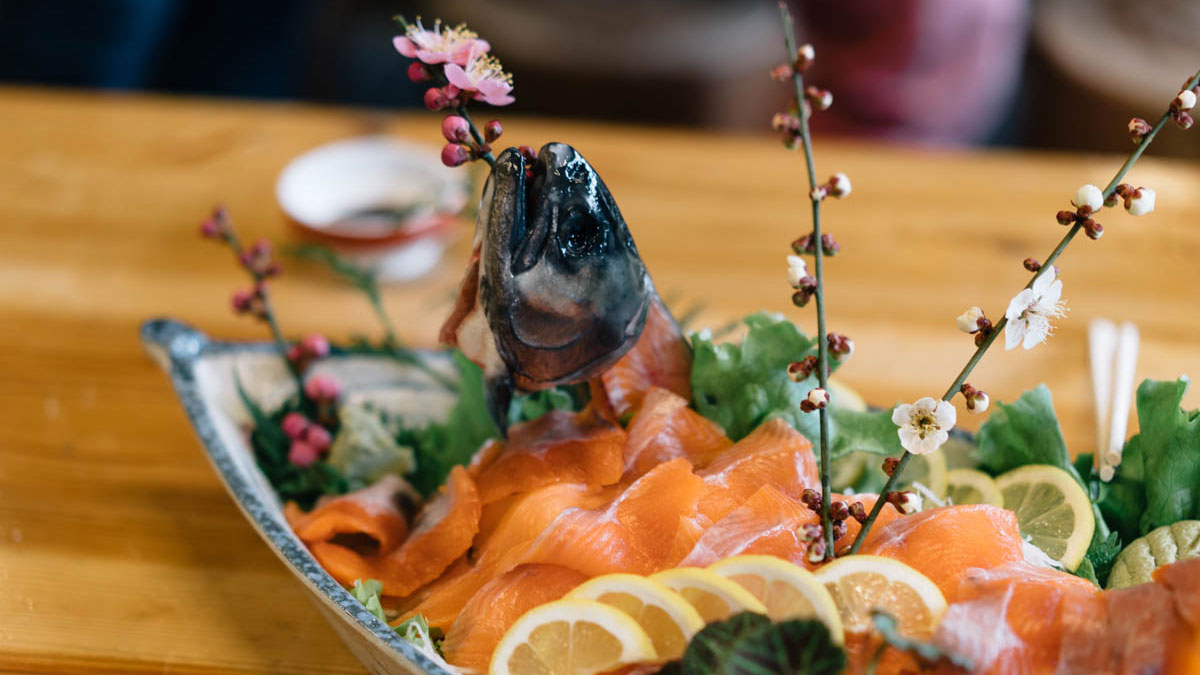 Samegai Trout Farm ( Sampling of Biwa Trout)
The importance of water perhaps has no better example than the Samegai Trout Farm. The farm itself is an impressive operation that dates back to before the late 19th century. Last year alone, they raised 7 million fish with its mainstay being Biwa Salmon, an indigenous fish to the area. At the farm, we were given a tour of the operations as well as given a sample of Biwa salmon which in the words of Chef Jeremy Nguee, carries a "lighter, non-fatty" taste. It was a bit unexpected to eat freshwater fish as sashimi but we were assured it's a common way of consuming Biwa salmon.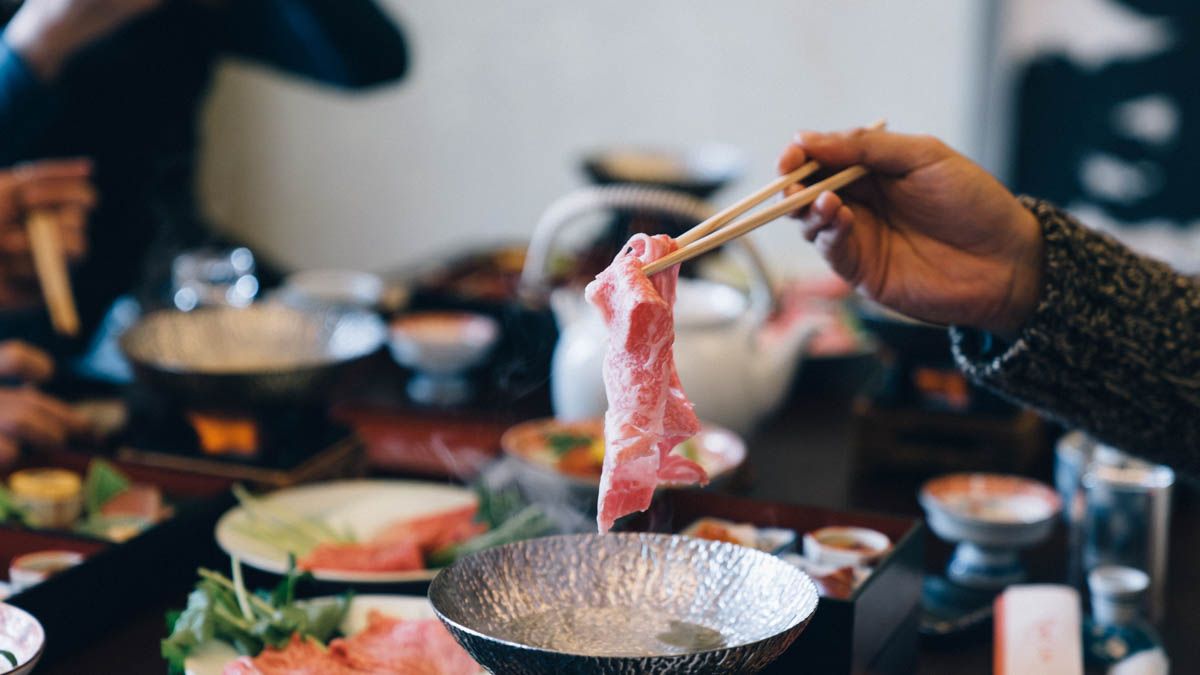 For our first real meal of the day, we went to Futabaso Ryokan, a traditional style hotel with a focus on kaiseki dining. Here we were presented with some of Biwa Lakes "Eight Treasures," all ingredients iconic to the area. They included of course A4 Omi Beef, red konnyaku, shrimp, sesame tofu, sticky rice and more. Each chef came away with a sense of respect for the Eight Treasures and how the story of water's role in the food became more clear.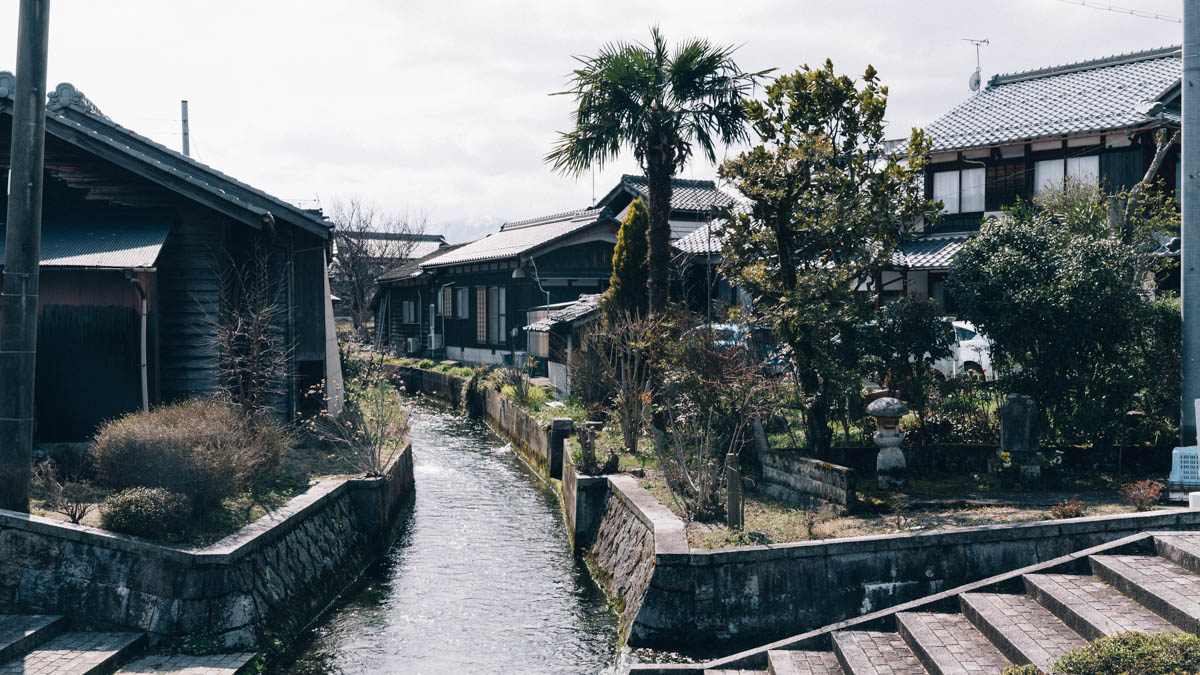 Harie Spring Water Village, Sampling at Osakana Asahi
Next stop was Harie, an interesting water-centric village. Many of the homes in the village have a "kabata," a source of water drawn everyday from the ground that fulfills all their daily needs. The kabata is usually outside the home with water often entering the system from a spring below the ground. Many of the kabatas we visited had koi living there who were considered part of the family. Any leftover scraps wouldn't be thrown away but rather left in the kabata with the dishes, which the carp would then clean. At many points along the tour, you could grab a drink directly from the water sources flowing freely. Many of the kabatas tap springs of different depths so the taste, whether 20 meters or 24 meters will have a different taste. Chef Lok of Hong Kong came away with a sense of respect on how an ecosystem that requires so much trust amongst your peers could operate so harmoniously while Chef Jeremy felt a real sense of balance between humans and nature.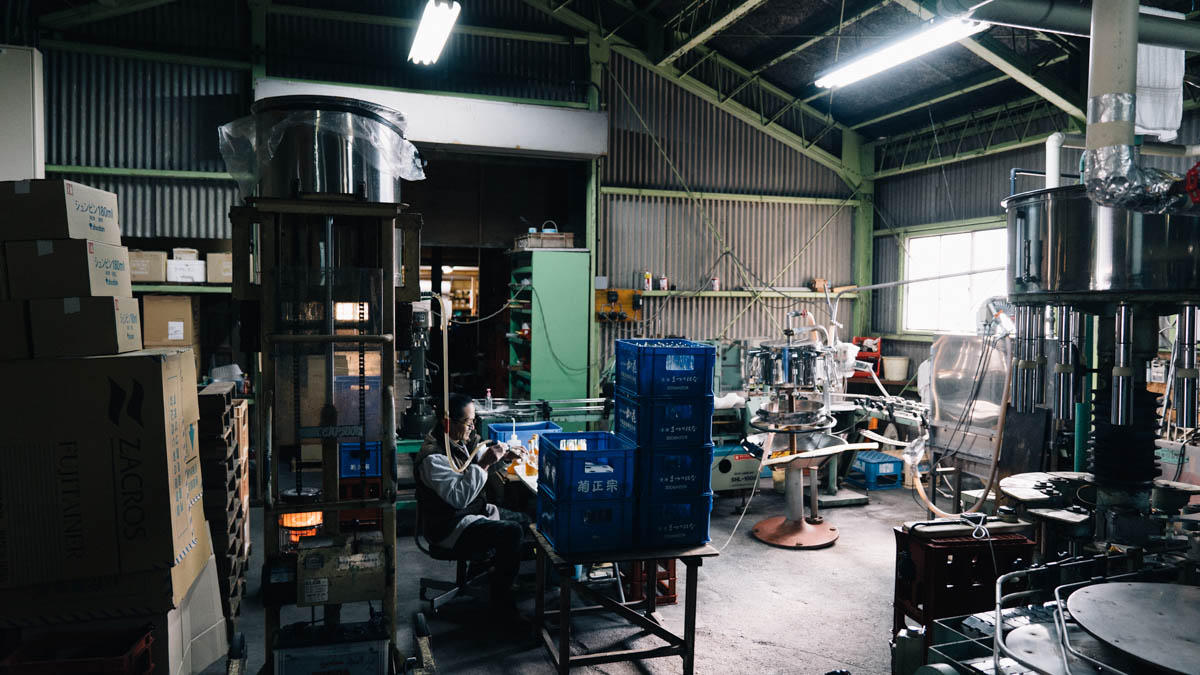 We also visited the Kawashima Sake Brewery next to Harie. They often suggest that the most important ingredient in sake is water, so what better place to be than in Harie and in the Shiga Prefecture. Other key traits of great sake include high-quality rice, and a cold, crisp climate, all things available in Shiga. Unfortunately, we were there during off-season so we weren't able to witness the production of their award-winning sake. Needless to say, we came away happy with ample amounts of sake tasting to round out the event. If you've got room in your luggage, grab a few bottles as they're much cheaper than what you'd get at home.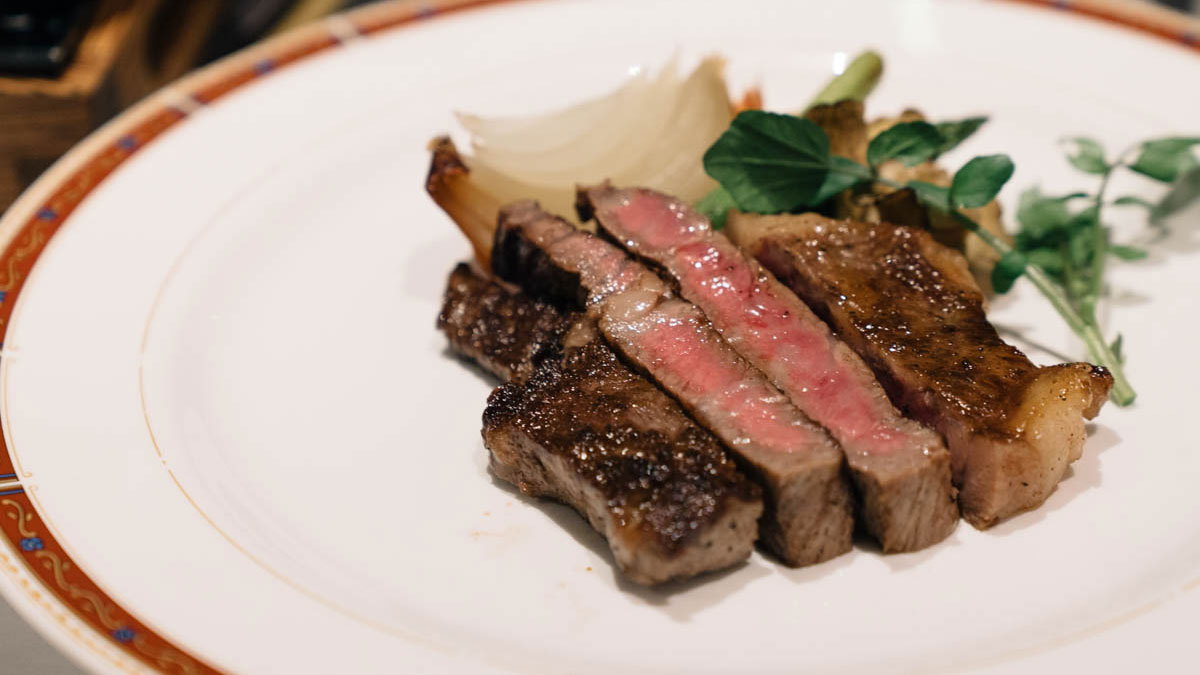 Okaki Honten
For dinner, we made our way to Okaki Honten, a restaurant directly affiliated with Okaki Farms. It was a casual affair that served as an interesting way of seeing the farm's fruits of labor. The Omi Beef-focused meal included beef several ways such as Sukiyaki style and in steak form, all of which were great examples of the quality and connectedness of the experience. Not many farms can literally serve you farm to table quite like Okaki Honten.
Koka Ninja Village
This was a bit of a curve ball… we got taken to an actual ninja village that used to be home to ninjas back in the day. It was pretty surreal to see all these various activities on display, especially if you've grown up alongside Teenage Mutant Ninja Turtles. On location were several different things including a range for throwing stars, "water walking," a museum, and finally a tour of an actual ninja home complete with trap doors, gimmicks, and more. It was a busy day with a ton of kids on field trips so it was cool to see them all dressed up.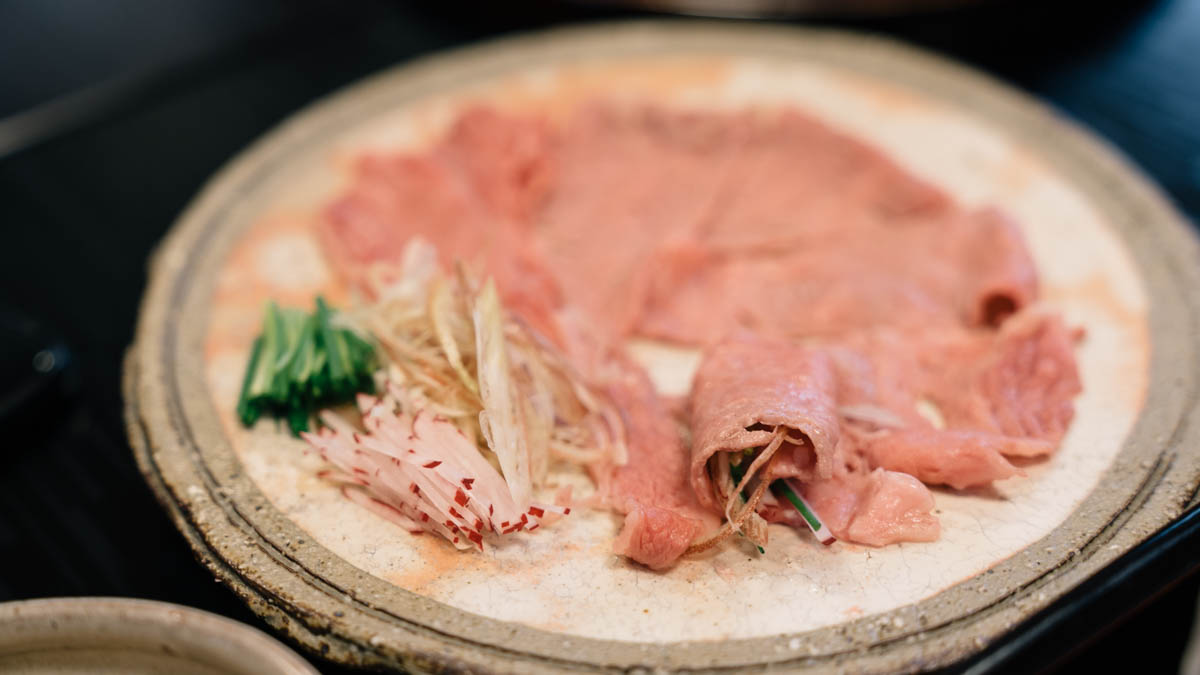 Michikusa Ryori Obana
For our final meal, we went to Michikusa Ryori Obana, a really small and quaint restaurant run by a husband and wife duo. Among all our meals, this was the best as Chef Fukutani (previously of Kikunoi) served up his own "Eight Treasures" experience complete with his personal take on Omi Beef. Throughout the short trip, we'd had thin slices of beef in either a shabu shabu or sukiyaki style. But in this instance, the chef prepared it shabu shabu style but at low heat between 65 and 75 degrees Celsius over a long period of timing. By slowly rendering the fat and keeping it at a low temperature, the end result was a tender and perfectly-cooked slice of meat. We were then instructed to wrap the meat with some of the local produce to help create a bite that encapsulates all that is the Shiga Prefecture. To cap it off, all of the ceramics were also from the local area. In the past, when clay was in greater abundance, a lot of the ceramics were done locally but since then the local ceramicists need to look elsewhere and bring in clay to create their work.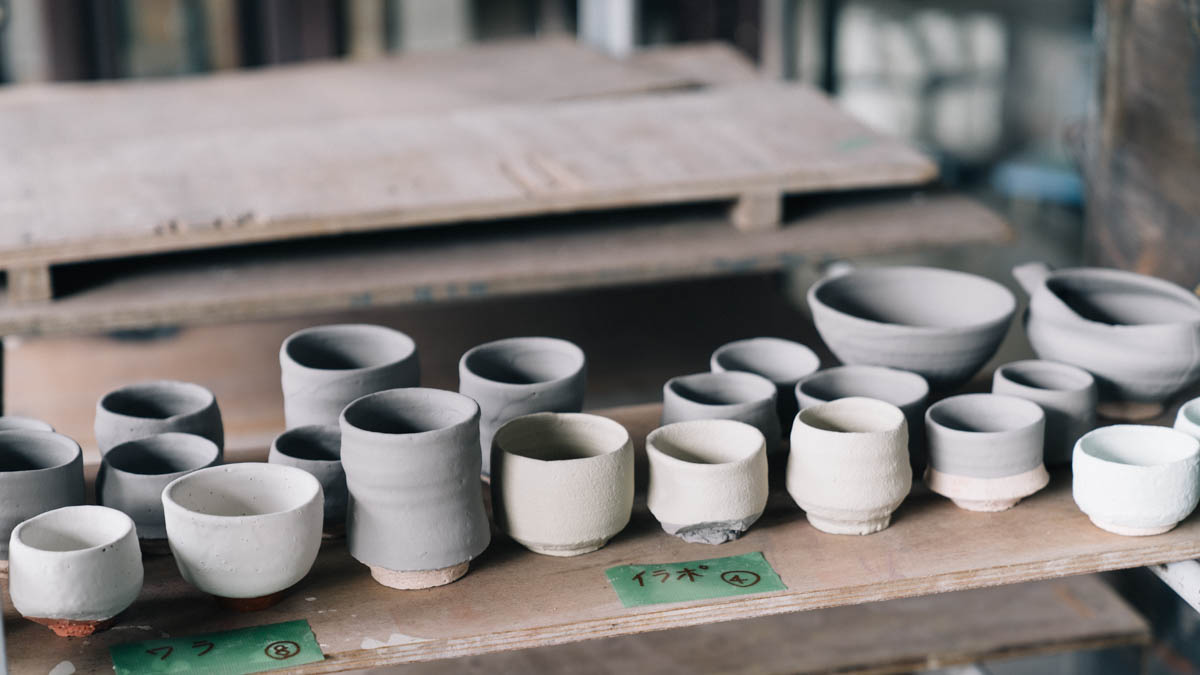 The Shigaraki Ceramic Cultural Park
The final stop on the Shiga tour was the The Shigaraki Ceramic Cultural Park. Encompassing both educational facilities as well as retail, the park is a great opportunity to surround yourself with the area's focus on ceramics. There's a robust international exchange program that features a map of all the attendees from around the world who have done a stint at the park. We were shown several of the kilns and the overall space that provide a full-fledged facility that supports artists, training, and exhibitions. A lot of the ceramics available were reasonably priced especially given the fact they were largely handmade on site.
This post was sponsored by Omi Beef.
Cuisine, Dinner, Japanese, Lunch