The Lowdown
Restaurant Name: Mitch's Sushi
Cuisine: Japanese
Average Price per Person: $40 to $130 USD
Location: Honolulu, Hawaii (please refer to the map below for details)
Recommendations: Chirashi Deluxe, Kaiyaki Grilled Giant Clam and Mushroom, Negitoro and Mackerel

Ratings (out of 5)
Taste: 4.5
Creativity/Authenticity: 4
Atmosphere: 3
Service: 3.5
Bang for Buck: 3
Crayscale !!!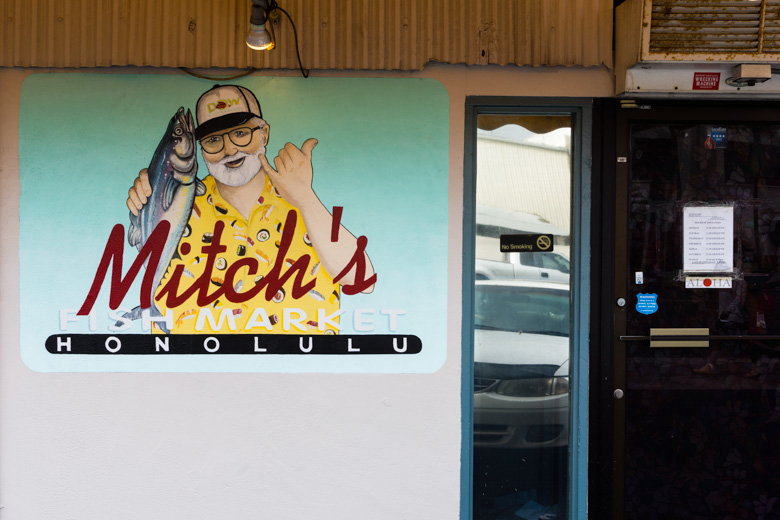 Honolulu has a plethora of dope sushi restaurants. Our friends Jasper Wong and Amy Luu suggested Mitch's Sushi Restaurant which is one of their favorite spots on the island for that raw seafood deliciousness. The owner of the restaurant, Craig Mitchell also owns a fishing company. Consequently, Mitch's ultimately has access to the best of the best seafood flown in from all over the world on a daily basis. The menu is comprised of all the sushi essentials and then some including live lobster, abalone and the tastiest toro.
Mitch's is definitely a hidden gem nowhere near the tourist vicinity of Waikiki. It's located in an industrial area super close to the airport in a tiny hole in the wall with a few tables and a sushi bar seating no more than 15 people. If you want to guarantee yourself a seat, try to make a reservation beforehand. Don't underestimate the restaurant by its lackluster interior, the food is incredibly oishi and fresh to death. Having just flown in from Tokyo, our expectations were extremely high and Mitch's definitely hit the spot.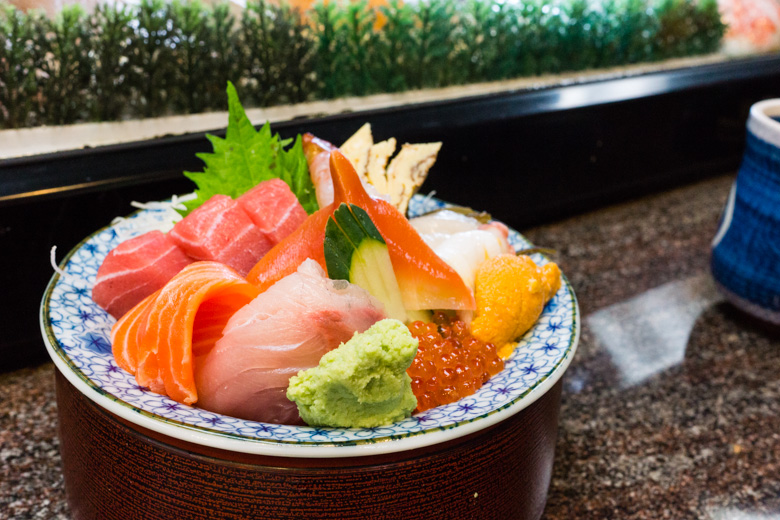 Chirashi Deluxe ($38 USD). Toro (fatty tuna), Sake (New Zealand salmon), Uni (sea urchin), Ikura (salmon roe), Hamachi (yellow tail), Tako (octopus), Hokkigai (surf clam), Hotategai (scallop), Amaebi (shrimp) and Tamago (egg).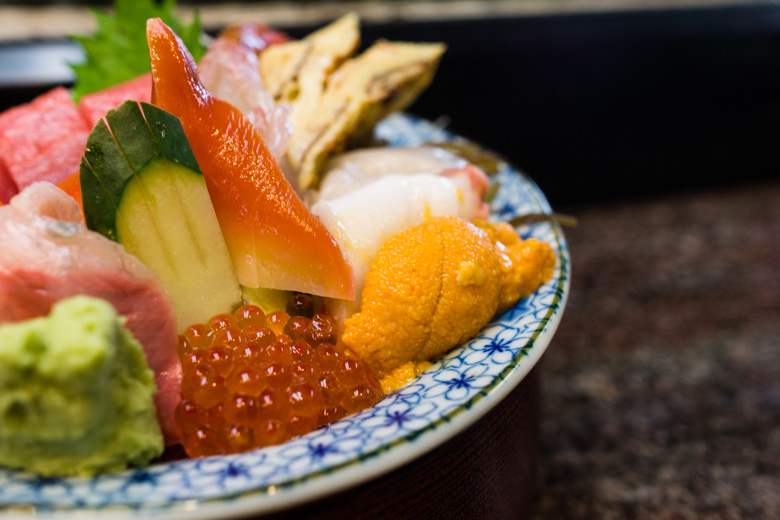 The toro was absolutely amazing, tender and super fresh. The uni and hotategai were also tasty as hell.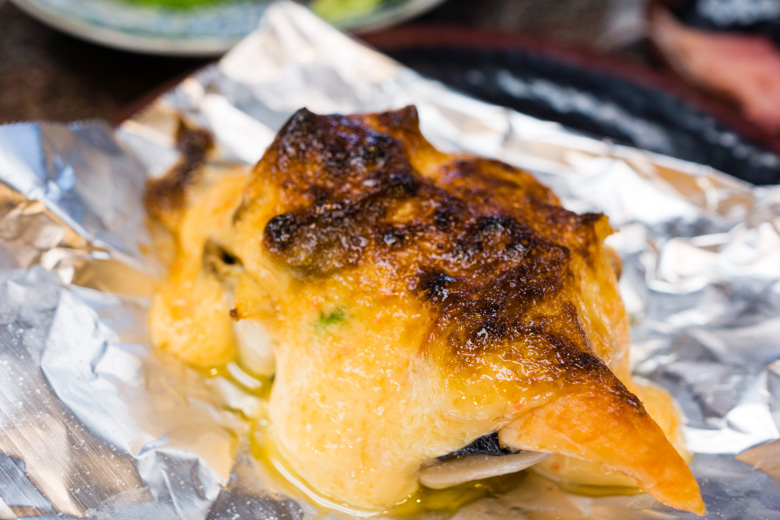 Van Van Grilled Shrimp, Salmon, Avocado, Nori Wrapped in White Fish ($14 USD). This was super buttery, rich and delicious. It was slightly greasy and heavy though.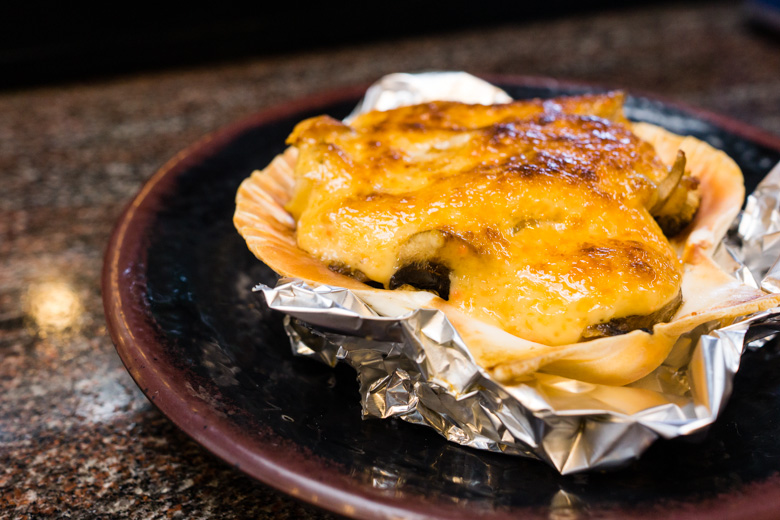 Kaiyaki Grilled Giant Clam and Mushroom ($14 USD). This was very similar to the dish above, but I preferred the clam wayyyy more.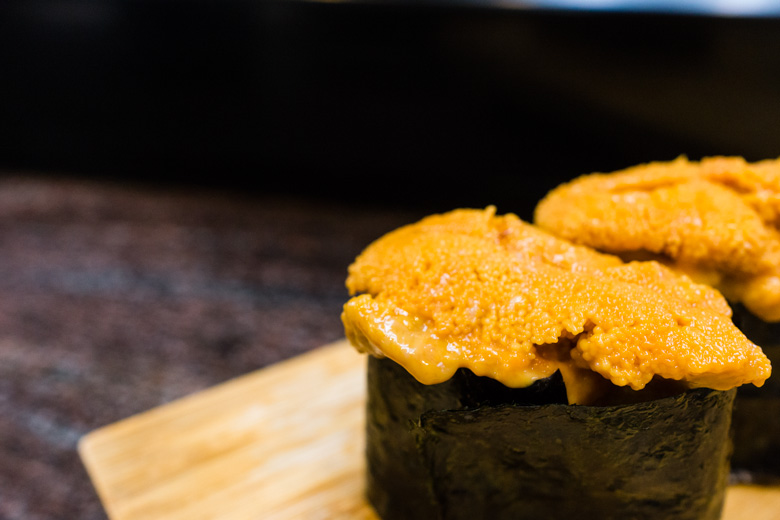 Uni or Sea Urchin ($14 USD). The uni was fresh, creamy and flavorful.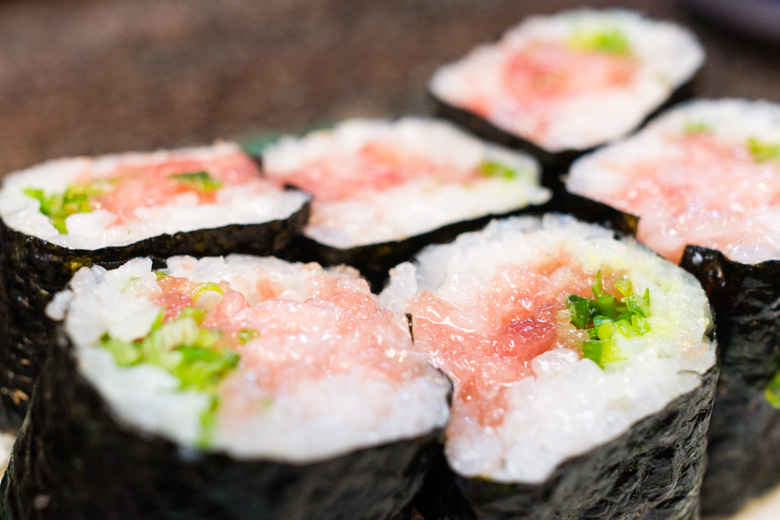 Negitoro or fatty tuna with green onion ($12 USD). The toro was amazeballs and literally melted in my mouth.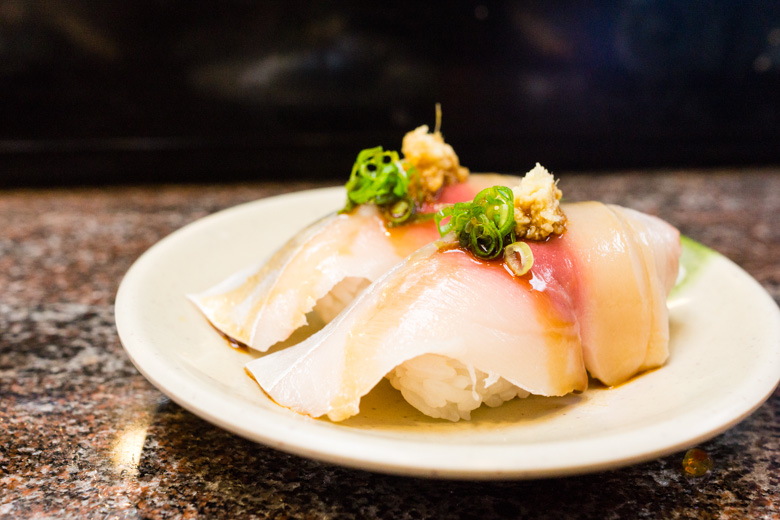 Saba or Mackerel ($8 USD).

View Larger Map
524 Ohohia Street, Honolulu, HI 96819‎
p: +1.808.837.7774
w: mitchssushi.com‎
Asian, Dinner, Honolulu, USA, Japanese, Lunch