The Lowdown
Restaurant Name: Kimukatsu
Cuisine: Japanese Tonkatsu
Average Price per Person: $20 to $35 USD
Location: Honolulu, Hawaii (please refer to the map below for details)
Recommendations: Cheese Kimukatsu, Garlic Kimukatsu, Black Pepper Kimukatsu, and Kimukatsu Sandwich

Ratings (out of 5)
Taste: 4.5
Creativity/Authenticity: 4
Atmosphere: 3.5
Service: 3.5
Bang for Buck: 4
Crayscale !!!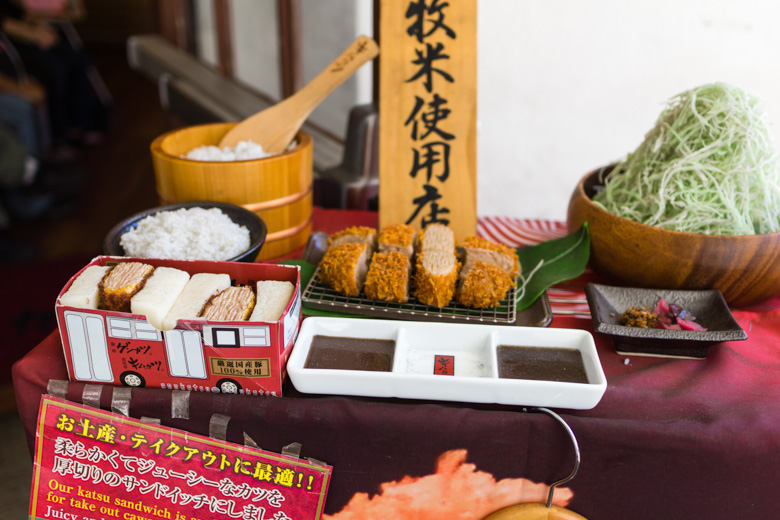 We were pretty short on time during our trip to Tokyo so we missed out on one of our favs, tonkatsu, otherwise known as Japanese breaded deep fried pork cutlet. Fortunately, our amazing friends Jasper Wong, who runs POW WOW and Amy Luu of Hobnobcity (she's restructuring her site at the moment and creating something mind blasting so stay tuned), introduced us to a cray cray tonkatsu spot called Kimukatsu in Waikiki offering all sorts of deep fried deliciousness.
Kimukatsu has bomb ass tonkatsu made with a helluva lot of TLC from selecting prime cuts of pork, using a special layering technique with 25 thin slices of pork, each coated in a light crispy breaded crust, and gently fried. You can definitely taste the love and effort put into each cutlet as you bite into the layers on layers of tender juicy slices of pork. The original tonkatsu is pretty legit, but I was really diggin' the other flavors which had tonkatsu stuffed with cheese, garlic or black pepper. Sooo good!
There are pork alternatives including Kobe beef and shrimp. The Kobe beef was equally tender and juicy, but I personally prefer my beef rare instead of hacked up and fried. Most menu items are also accompanied by bottomless fresh crunchy cabbage, something often the norm at tonkatsu joints. I don't think the sets come with rice, but order it! The rice is a soft short grained rice and individually steamed per order. Thank you Amy and Jasper!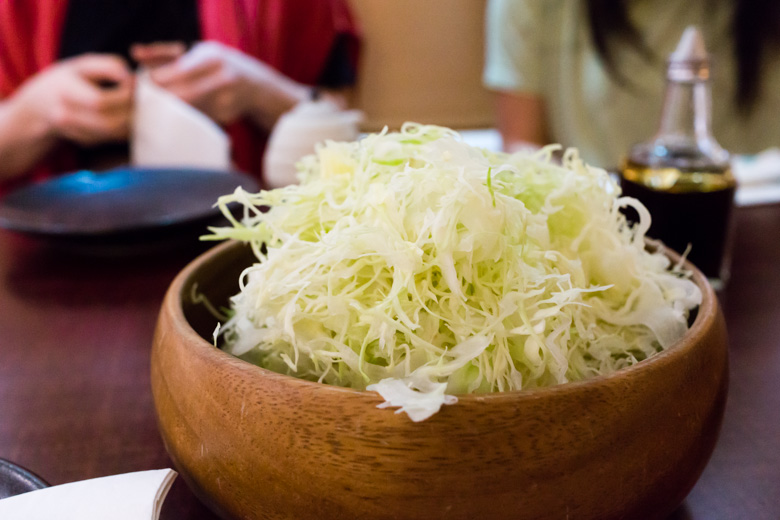 Bottomless freshly chopped cabbage. We had a few bowls of these.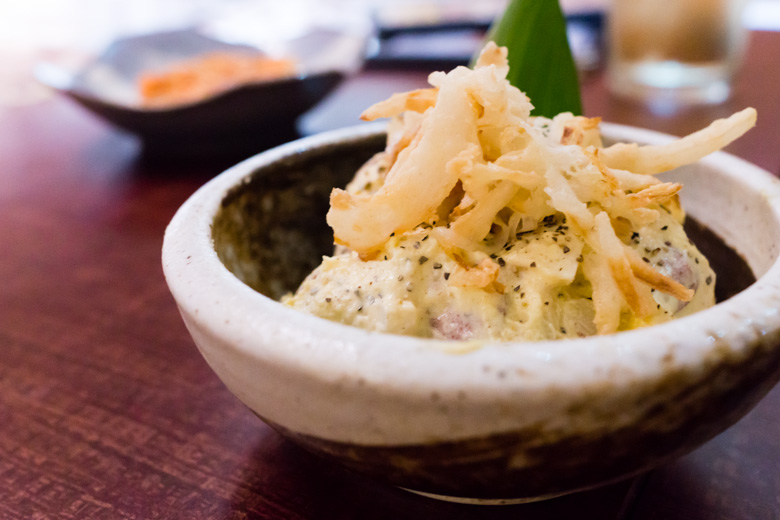 Potato Salad: classic Japanese style potato salad with chunks of sausage ($6.50).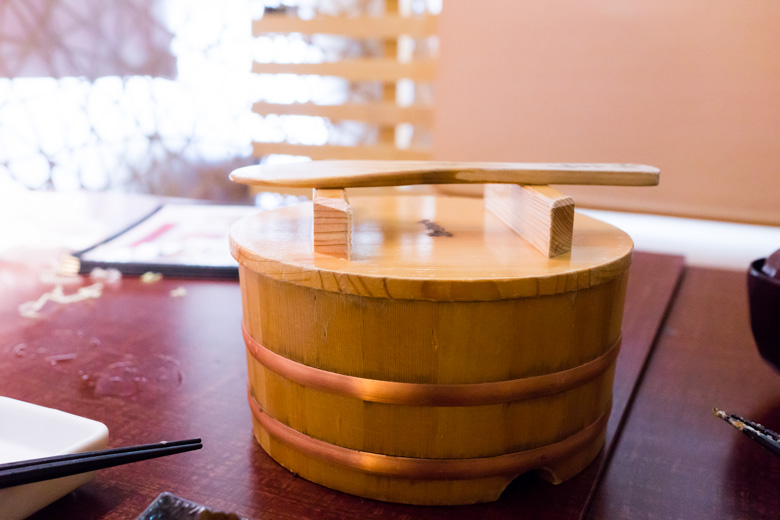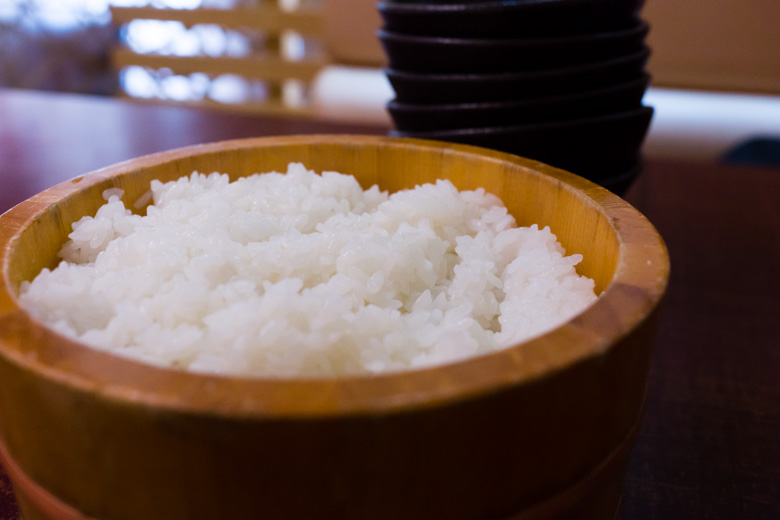 Rice Set.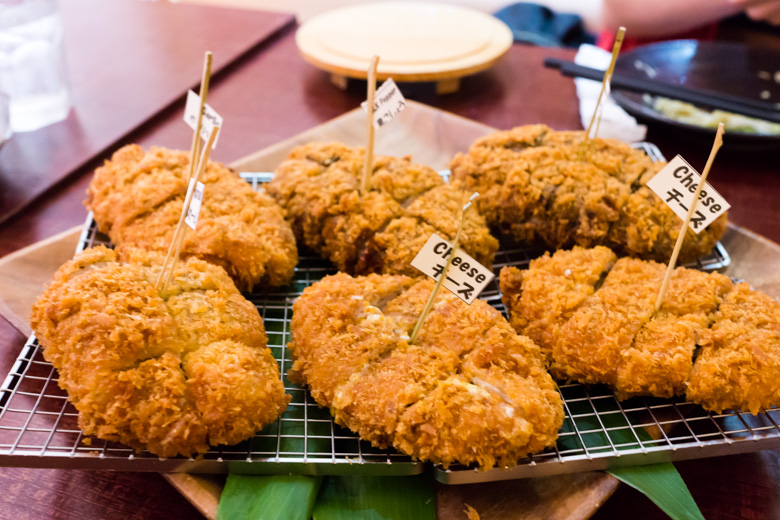 Six flavors for $76 USD – Original, Cheese, Garlic, and Black Pepper Kimukatsu.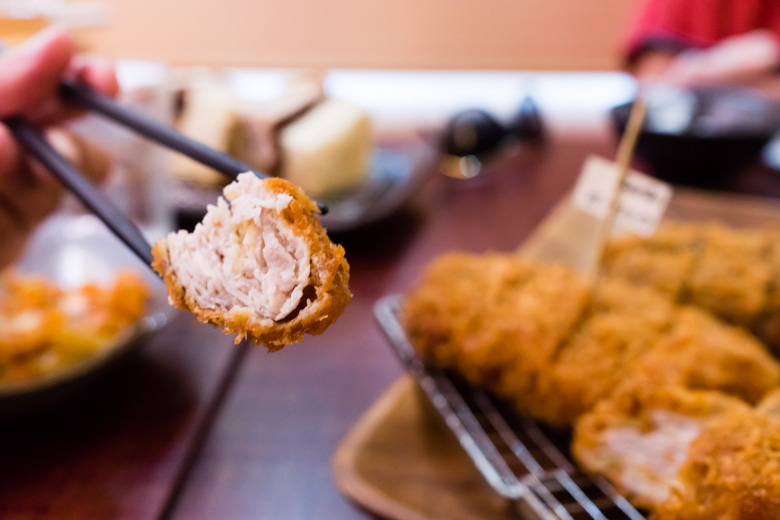 Original Kimukatsu: if you prefer something a little more subtle, go for this.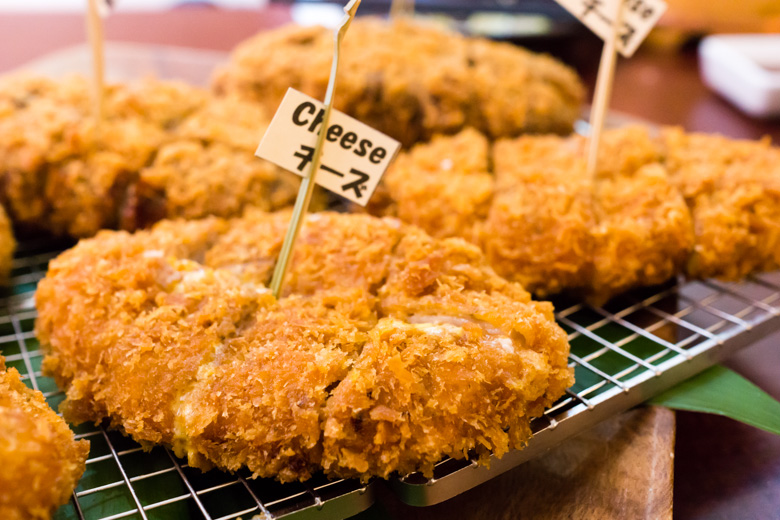 Cheese Kimukatsu: Cheese Kimukatsu #FTW! The cheese was sandwiched in the center of the tonkatsu and had a nice creamy texture and was a tad saltier than the original. This would be next level if the cheese was oozing out between each layer.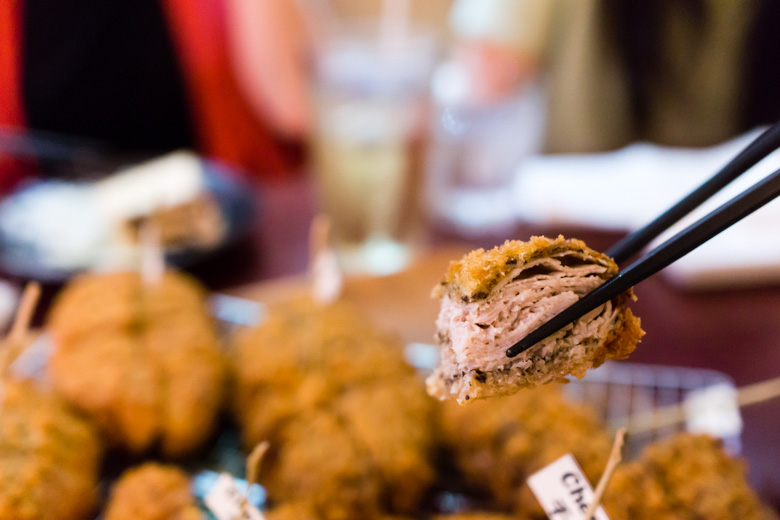 Black Pepper Kimukatsu: I found the Black Pepper Kimukatsu slightly on the dry side, so I preferred this one coated in the tonkatsu sauce.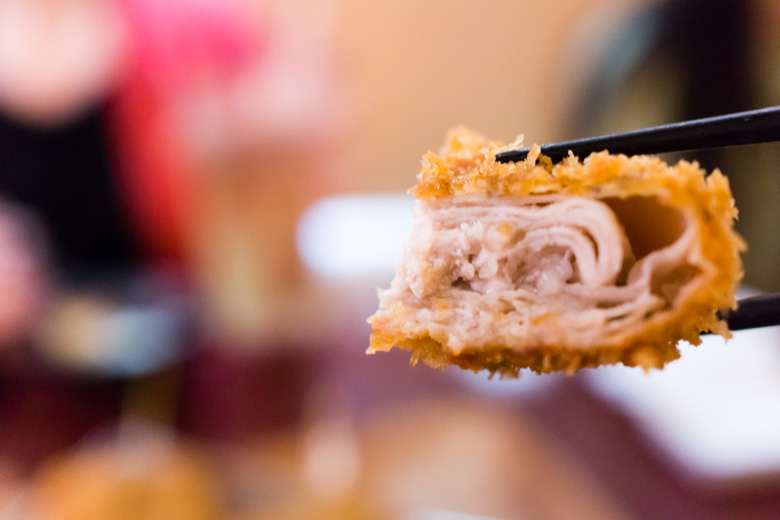 Garlic Kimukatsu: This was the runner up! The minced garlic added a ton of flavor to the tonkatsu and tasted perfect with just a tad of sea salt.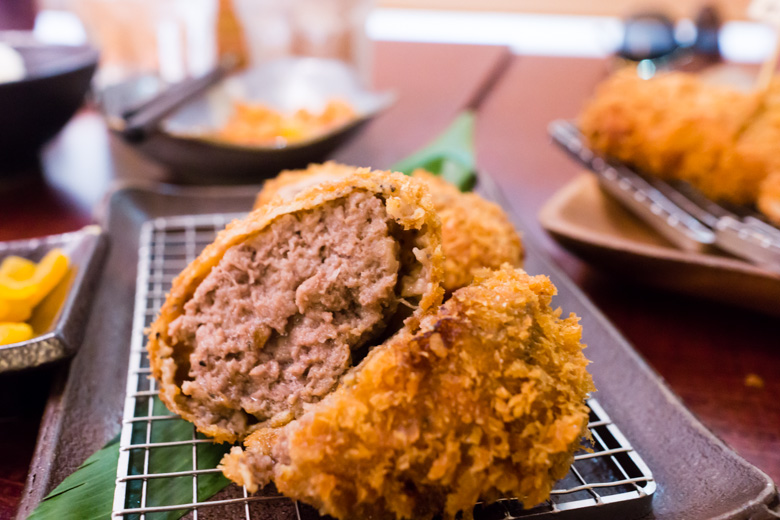 Premium Ground Kobe Beef and Cutlet Set ($12 USD).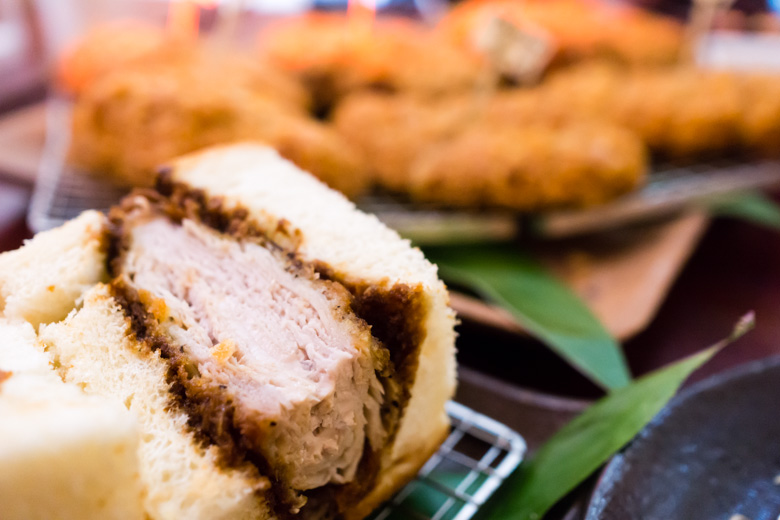 Kimukatsu Sandwich Set ($8.90 USD). This katsu-sando was dope! I loved the combination of the thick fluffy slices of toasted sweet bread and that crispy juicy pork cutlet brushed with the perfect amount of tonkatsu sauce.
320 Lewers Street
Honolulu, HI 96815
p: +1.808.922.1129
w: kimukatsu.com‎
Asian, Dinner, Honolulu, USA, Japanese, Lunch