The Lowdown
Restaurant Name: Hank's Haute Dogs
Cuisine: American Hot Dogs
Average Price per Person: $10 to $30 USD
Location: Honolulu, Hawaii (please refer to the map below for details)
Recommendations: Lobster Dog and Fat Boy

Ratings (out of 5)
Taste: 4
Creativity/Authenticity: 4
Atmosphere: 3.5
Service: 3.5
Bang for Buck: 3.5
Crayscale !!!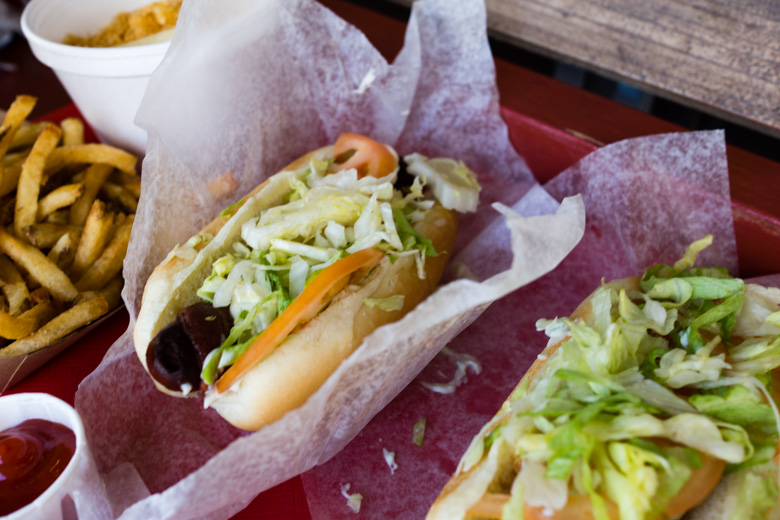 Who doesn't love a big fat juicy wiener? I seriously cannot walk by a hot dog joint and not consider stopping for a taste of that succulent meaty goodness, which is exactly how I ended up at Hank's Haute Dogs. While cruising around checking out the amazing murals during POW WOW Hawaii in the Kaka'ako area of Honolulu, we got a strong whiff of sausage which instantly drew our attention. We followed our noses and ended up at Hank's Haute Dogs (right near the Lana Lane), an awesome little gourmet hot dog spot.
Hank's has a huge selection of wieners including beef, pork, chicken, vegetarian and even lobster! YES, LOBSTER! These tasty dogs are paired perfectly with all sorts toppings and condiments with delicious creations such as the Fat Boy, a deep fried bacon wrapped hot dog served with mayo, tomato and lettuce! Hank's also has an internationally diverse selection of sausages with items including Hawaiian Portuguese sausage, German bratwurst, Spanish Chorizo, and Cajun Andouille. For all you bougie peeps, try the AMAZING Lobster Sausage (albeit its a weekly special) seared in butter then dressed with garlic relish aioli and topped with lettuce, tomato and pickled takuan radish. SOOOO CRAY. It's only available on Friday and Saturday, so make sure you start your weekend with one! I really wanted to try the Kobe, but totally missed out as it's a Sunday special. I'll have to hit up Hank's another time.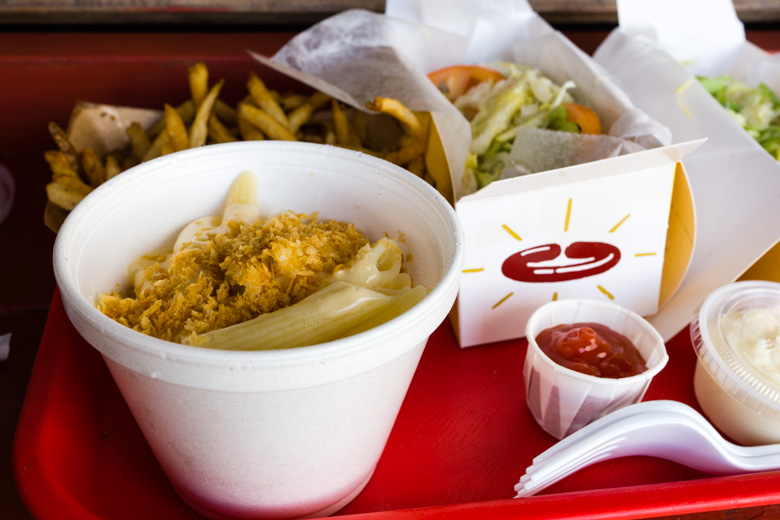 Truffle Mac n Cheese with penne, white truffle and scented cheddar cream. The mac n cheese was not too shabby, but definitely needed more white truffle. The penne was super good though, each tube stuffed with that buttery cheddar cream sauce.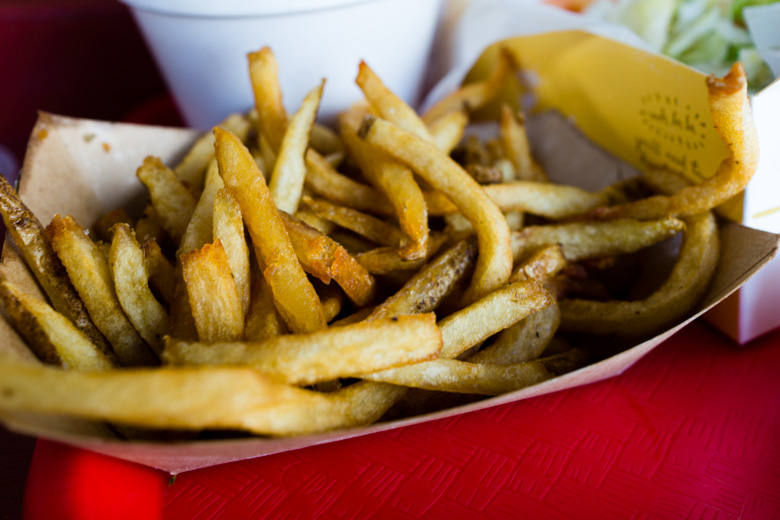 Double Fried Duck Fat Fries. Dammnnn these were mad flavorful and even better with the garlic aioli dipping sauce. They weren't as crispy as I thought they'd be though considering they're double fried.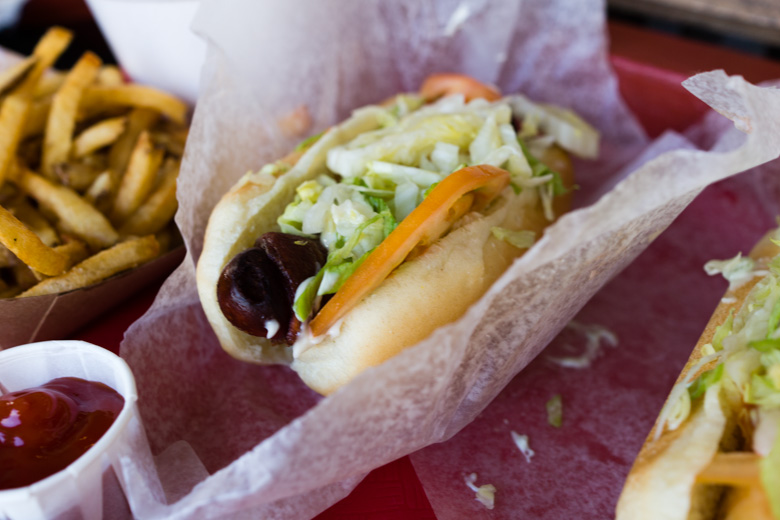 Fat Boy (5.95 USD). When I first saw this on the menu, I was a little hesitant considering I'd been stuffing my face non-stop and eating 6 meals a day, errday,  for 3 weeks. BUTTTT how could I say no to a DEEP FRIED BACON WRAPPED HOT DOG served with creamy mayo, fresh tomato and crisp lettuce. This looks slightly underwhelming, but it tasted pretty effing delicious.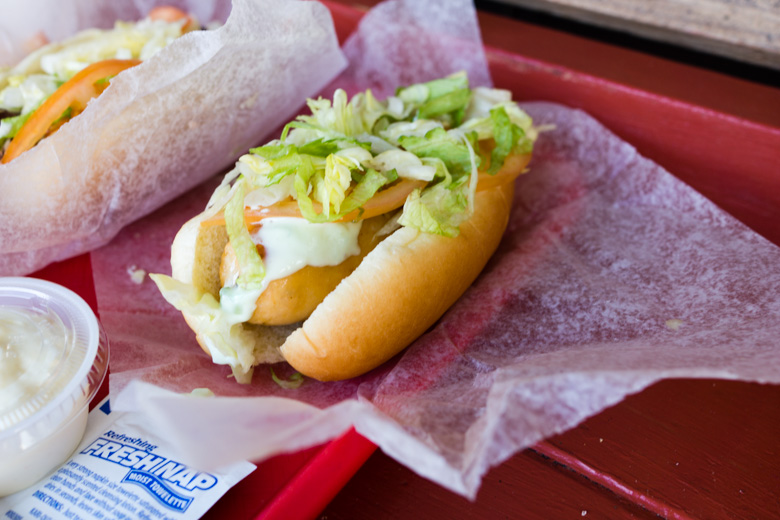 Lobster Sausage ($10.50 USD). Lobster seared in butter than dressed in garlic relish aioli, lettuce, tomato and pickled takuan radish. This was next level! This was essentially a classier version of a fillet o' fish in the form of lobster stuffed in a sausage casing. So if you're into that, you'll be LOVIN this.

View Larger Map
2330 Kalakaua Avenue, Honolulu, HI 96815
p: +852.808.924.9933
w: hankshautedogs.com‎
American, Dinner, Honolulu, USA, Lunch, North American