Hong Kong Cray !!! The Best BBQ Pork at Fu Sing
3
The Lowdown
Restaurant Name: Fu Sing Shark Fin Seafood Restaurant
Cuisine: Chinese / Guangdong
Average Price per Person: $150 to $300 HKD or $20 to $40 USD
Location: Hong Kong (please refer to the map below for details)
Recommendations: BBQ Pork, Crispy BBQ Pork Buns, Japanese Cheese Mochi, Soy Sauce Chicken, Clay Pot Rice, and Ox Tail Stew

Ratings (out of 5)
Taste: 4
Creativity/Authenticity: 4
Atmosphere: 3
Service: 3
Bang for Buck: 3

Crayscale !!!
It's been a minute since I've been to Fu Sing Guangdong restaurant. I've been craving their unbelievable melt-in-mouth barbecue pork otherwise known as char siu! Fu Sing's barbecue pork is hands down the best barbecue pork in Hong Kong, or possibly in this world. Bold statement, but trust me, its effing incredible. The last time we hit up Fu Sing we ordered 4 plates of barbecue pork and were tempted to order more. Fu Sing's barbecue pork buns are ridiculously delicious as well – piping hot barbecue pork filled buns with a sweet crispy crust. Unfortunately, these bad boys are only available during lunch.
Pork aside, Fu Sing offers a plethora of Chinese favorites and delicacies including roast meats, clay pot rice, seafood, rice, noodles, and more. With three locations, Wan Chai, Causeway Bay, and Sheung Wan, I prefer the latter two due to cleanliness and service. I've heard a couple horror stories about the Wan Chai location, so I tend to stay away. Open for lunch serving dim sum and dinner, Fu Sing is my go-to mid-range priced Chinese spot.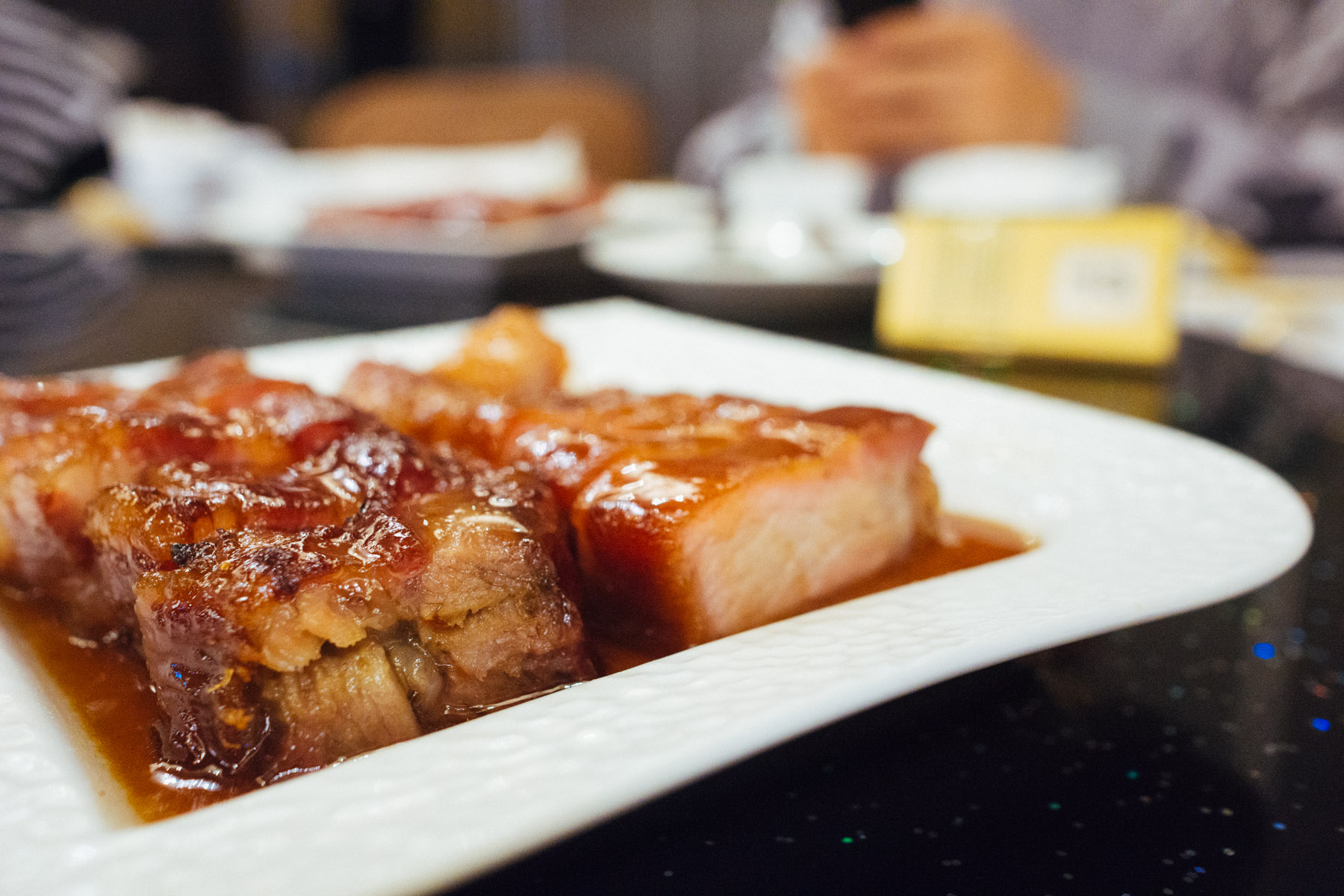 BBQ Pork ($118 HKD or $15 USD). This stuff is crack. It's sweet, extremely tender and incredibly succulent.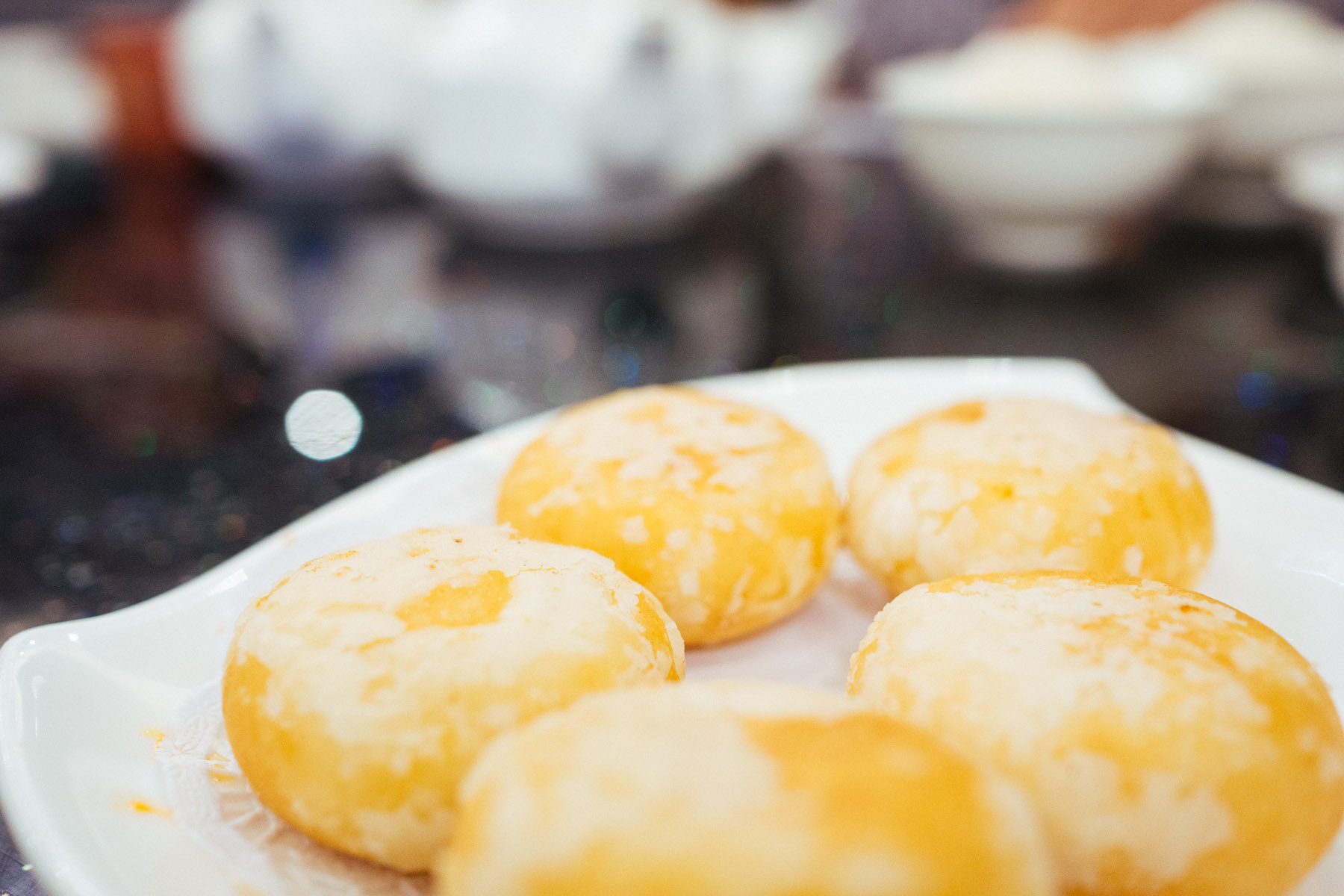 Japanese Cheese Mochi ($78 HKD or $10 USD). These deep fried balls of soft and chewy mochi cheese pockets were amazeballs!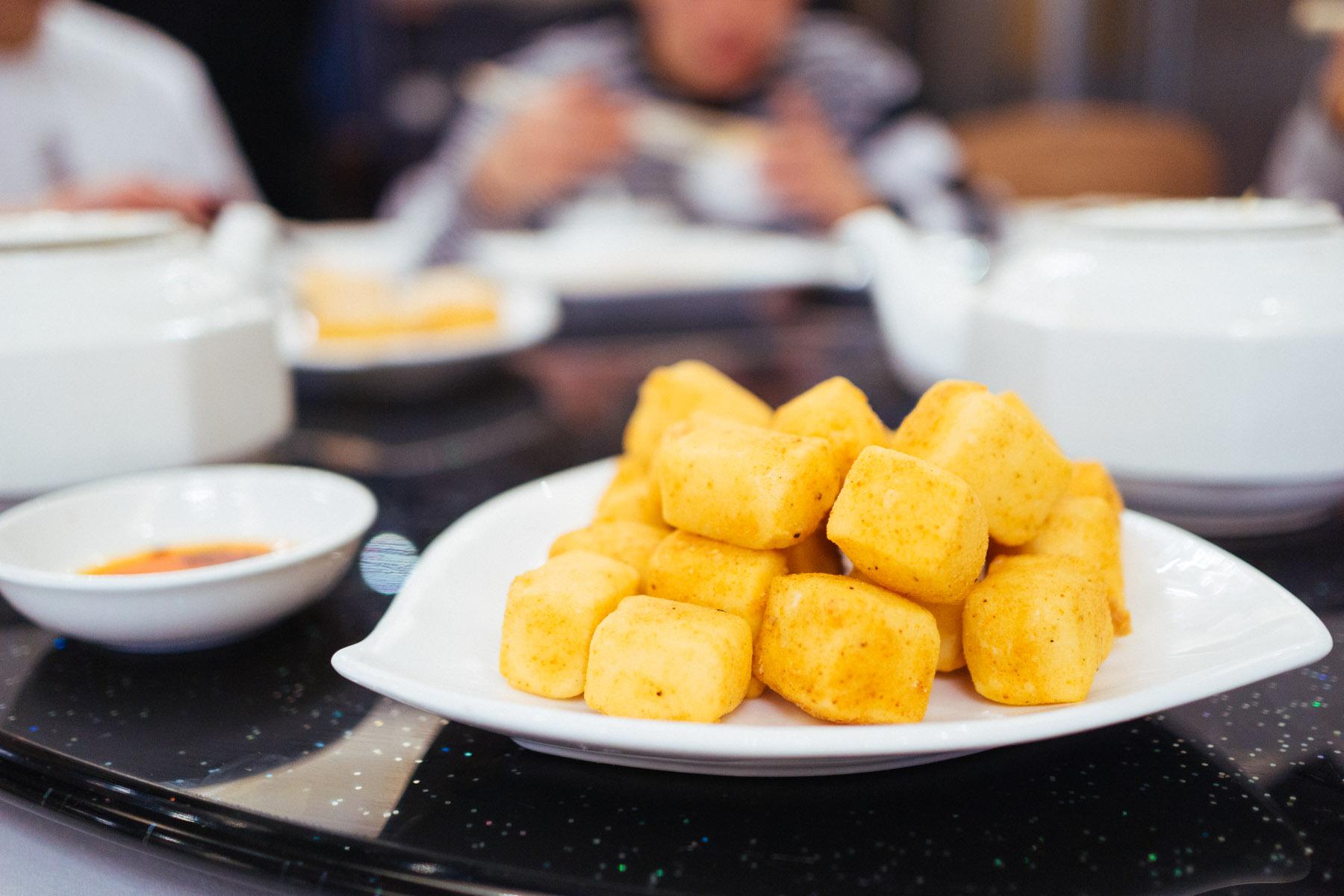 Deep Fried Diced tofu ($78 HKD or $10 USD). Betcha can't eat just one, these silky smooth tofu cubes with a thin crispy crust are mad addictive.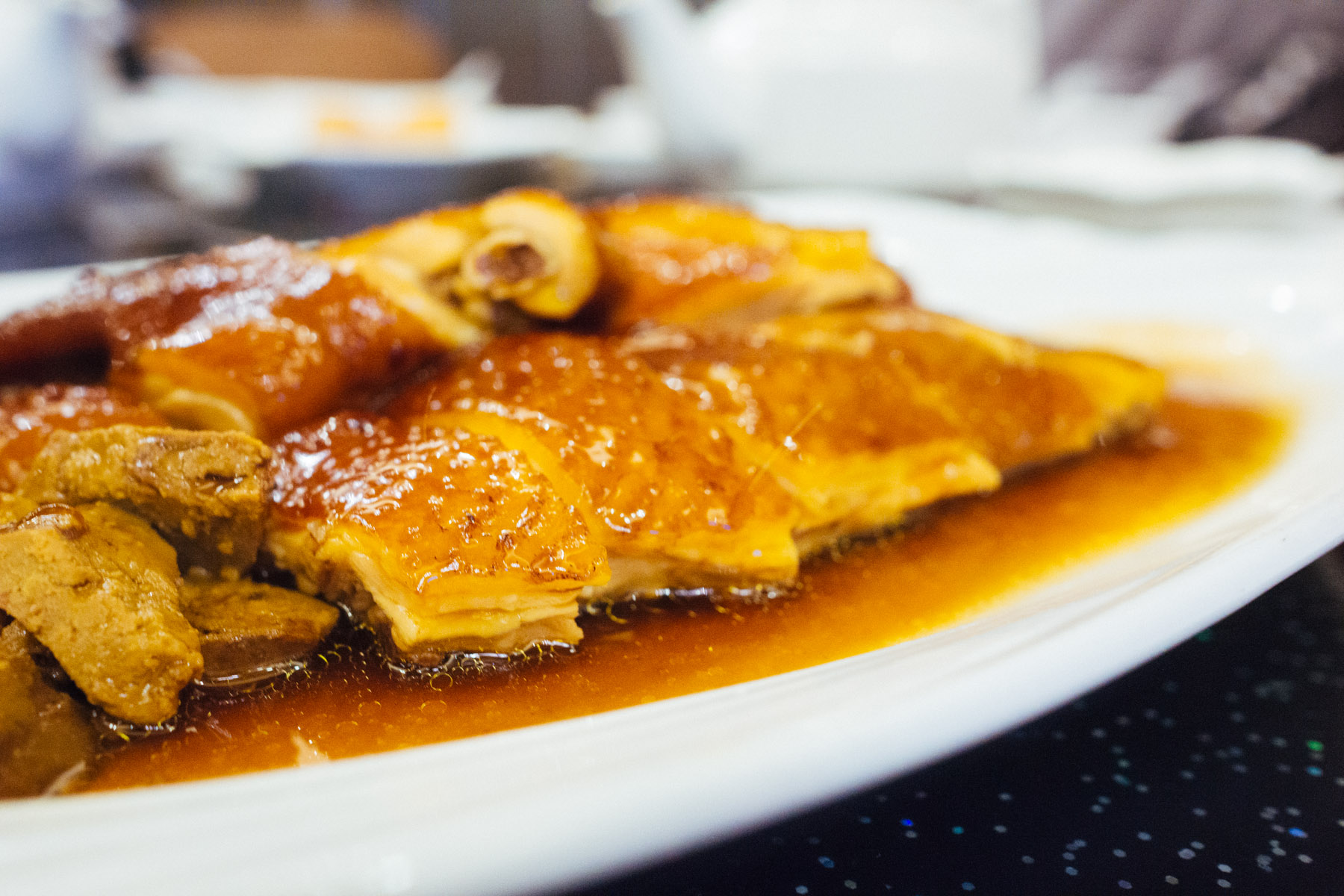 Soy Sauce Chicken ($148 HKD or $20 USD for half). The soy sauce chicken is another one of Fu Sing's specialties – mad flavorful and perfectly cooked.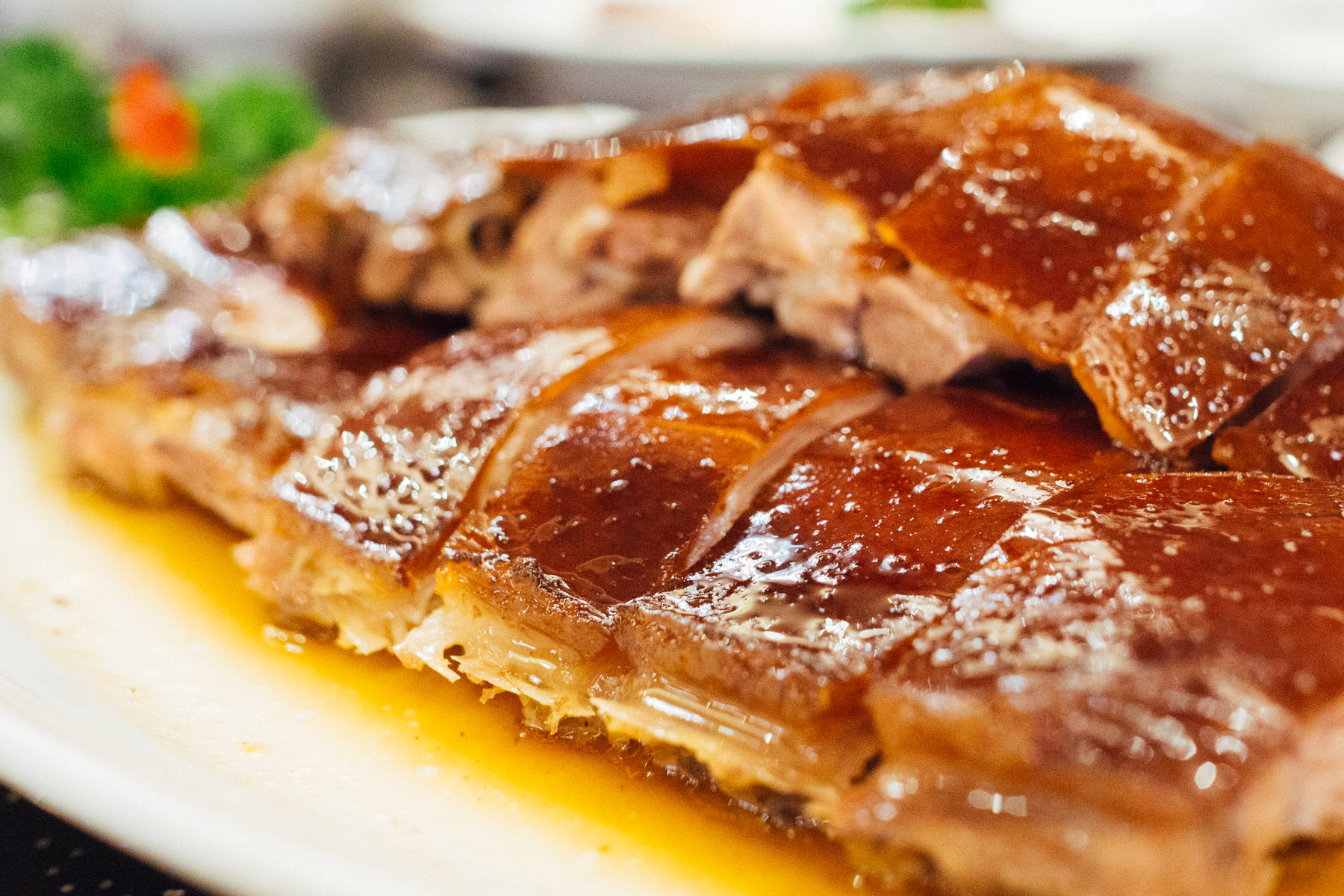 Roast Goose ($148 HKD or $20 USD for half). Fu Sing knows how to werk it's roast meats, the goose was a little on the fatty side, but still delicious.
Clay Pot Rice with Assorted Mixed Meats ($68 HKD per person). Fu Sing has a huge selection of clay pot rice, but we all unanimously love the Chinese sausage, so we chose the clay pot rice with assorted mixed meats which comes with two types of Chinese sausage and preserved duck leg. The meats were removed from the pot and served separately.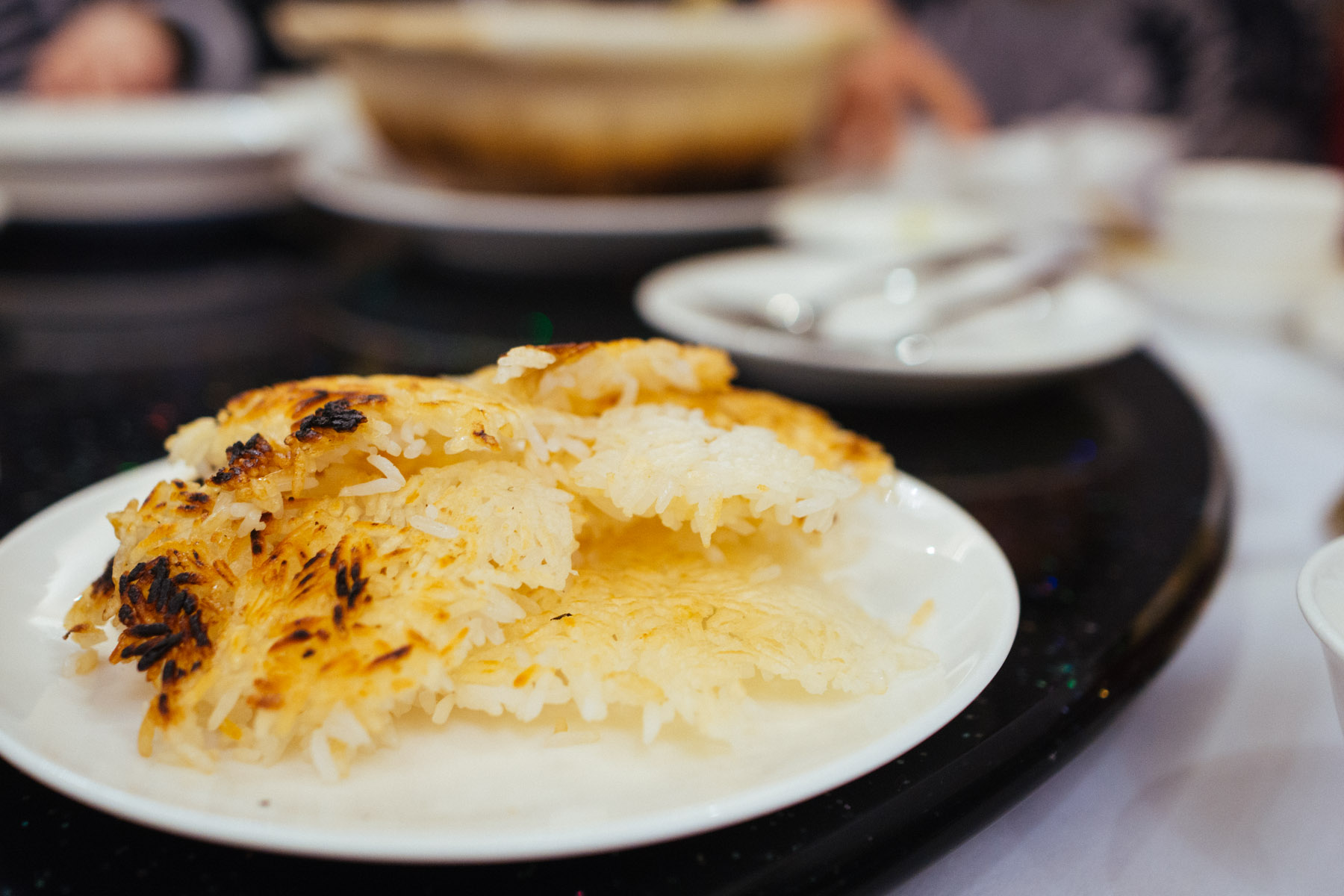 The rice on the bottom of the clay pot was heated until the rice was nice and crunchy!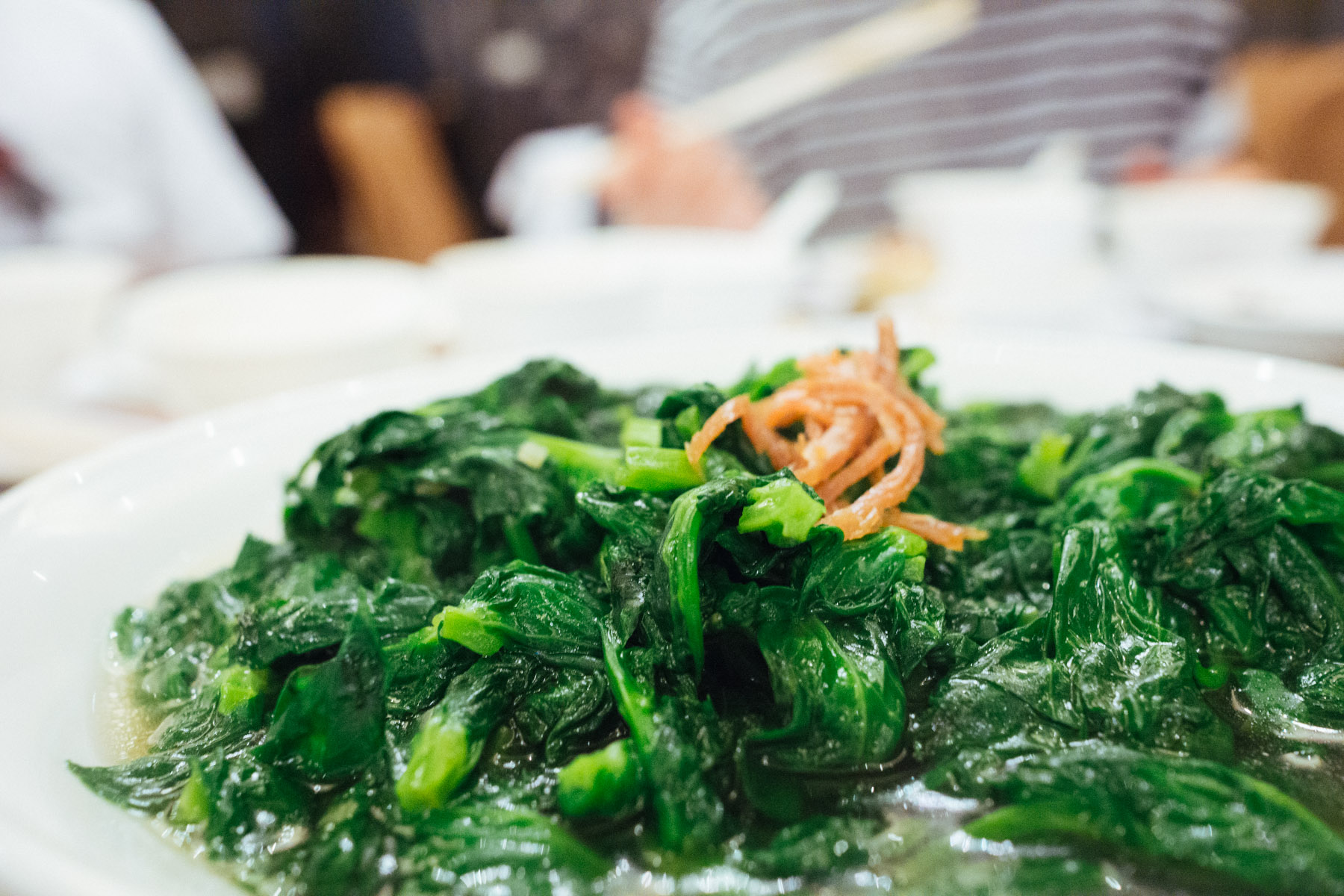 Pea Shoots – one of my favorite Chinese vegetables.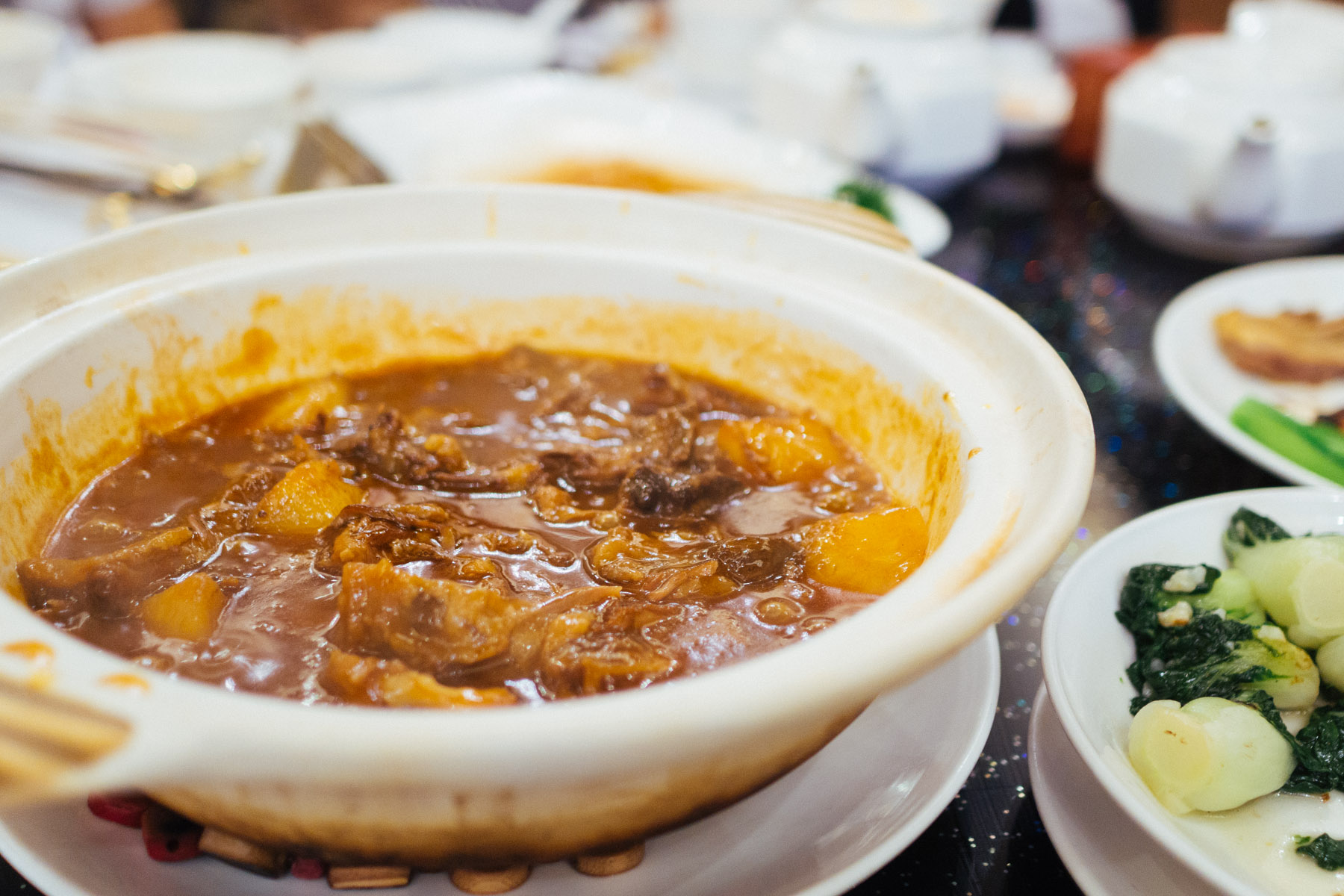 Ox Tail Stew – The ox tail stew was on point – packed with flavor and fall-off-the-bone tender.

View Larger Map
1/F, 68 Yee Woo Street, Causeway Bay
銅鑼灣怡和街68號1樓 ‎
p: +852 2504 4228 () ‎
Asian, Chinese, Dinner, Hong Kong, Hong Kong, Lunch